Chile president backs marriage equality
Activists are celebrating Sebastián Piñera's historic change of heart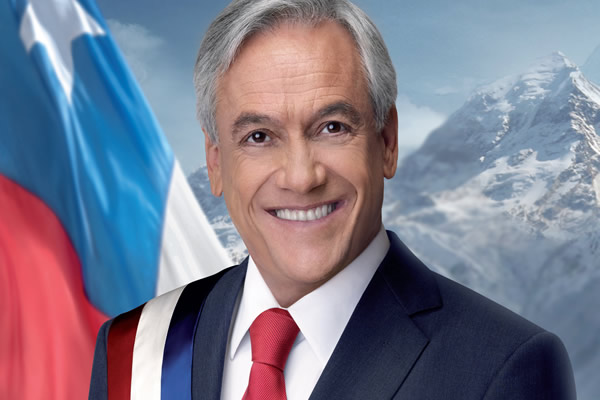 Editor's note: The Los Angeles Blade on Thursday published a Spanish version of this story.
SANTIAGO, Chile — Chilean President Sebastián Piñera on Tuesday announced he supports a marriage equality bill, marking a historic change of heart since he had previously opposed two people of the same sex being able to marry.
"I think the time has come for marriage equality in our country," said Piñera in a surprising declaration that left no doubts.
"We must deepen the value of freedom, including the freedom to love and to form a family with a loved one, and (we must) also expand upon the value of the dignity of all relationships of love and affection between two people," stressed the president during his last speech to Congress.
Justice Minister Hernán Larraín on Thursday confirmed "great urgency will be placed on it so that it can proceed with some speed and I believe it shouldn't be very difficult because there are majorities in Congress to approve this measure. The president's intention is not to introduce a new bill, but to move forward with the one that was already in the Senate."
The bill that Larraín mentioned is the one that former President Michelle Bachelet sent to Congress in 2017 soon after the country entered into an agreement with the Inter-American Court of Human Rights after the Movement for Homosexual Integration and Liberation (Movilh), the country's oldest LGBTQ rights organization, filed a lawsuit.
This means each chamber of Congress should dispatch the bill within 15 days, which Movilh President Rolando Jiménez says is a "great and hopeful sign for same-sex couples and same-sex families who live in complete legal inequality."
"After 30 years of struggle, we are closing one of the most important battles for LGBTIQ people," he said. "All families will finally have the dignity they deserve."
Jiménez, who has been fighting for LGBTQ rights in the country for many years, pointed out that "we value this change in attitude by Piñera."
"We hope that the Congress between today and tomorrow will recognize the utmost urgency (to pass the marriage equality bill.)," said Jiménez. "We especially recognize and highlight that Piñera decided to promote the same bill that we drafted together with former President Michelle Bachelet within the framework of the agreement that the State and Movilh signed before the Inter-American Commission on Human Rights."
Jiménez added that he and Movilh "declare ourselves especially excited because this announcement is taking place during Pride month and weeks before Movilh celebrates 30 years of struggle on June 28."
Same-sex couples in Chile since 2015 has been able to enter into civil unions, but LGBTQ activists say this legal status is insufficient. Seven Latin American countries — Argentina, Brazil, Colombia, México, Uruguay, Ecuador and Costa Rica — are among the nations that have extended marriage rights to same-sex couples.
Reactions to Piñera's announcement
Piñera's announcement generated a genuine political earthquake. #MarriageEquality immediately became a trending topic on Twitter. Members of Piñera's party in Congress accused him of "treason" for deciding to push forward with the bill.
The opposition, meanwhile, celebrated the decision, but resentments remain since its relationship with Piñera's government has been broken for a long time because of its handling of the pandemic, human rights violations during social unrest and other differences.
The Catholic Church, on the other hand, through a statement declared itself in opposition to the measure. "What is established and wanted by God is that it (marriage) is only between a man and a woman," it said.
"From the point of view of the rights of people who decide to live together, national legislation has established a regime that legally protects their decision and grants it recognition," the church pointed out, referring to the civil union law that does not allow adoption and does not recognize paternity.
The church also affirmed that "those of us who follow Jesus Christ as Lord and savior and are guided by his teaching hold the truth that marriage established and willed by God is only between a man and a woman, a communion that creates life and establishes the family."
Wave of anti-LGBTQ violence
Piñera's announcement coincides with a dramatic increase in violence against queer people in Chile. The judiciary system and the government have not responded to the majority of cases in a timely manner.
Fundación Iguales, a Chilean group allied with the Human Rights Campaign, in partnership with AllOut recently launched a campaign to stop the violence and to urge Piñera's government to reform the Anti-Discrimination Law passed in 2012 in the wake of the anti-gay attack against Daniel Zamudio, a case that sparked outrage in Chile and around the world.
The goal of the "No More Laws with Name" campaign is to raise awareness about the need to improve the current legislation to ensure that it actually prevents hate crimes.
Fundación Iguales said it based the campaign on a survey to which 1,454 LGBTQ adults from across the country responded. Two-thirds of respondents said they had been verbally attacked over the last five years.
The results also show that a quarter of respondents said they have been physically assaulted at some point in their life because of their sexual orientation, identity or gender expression. Most of these attacks occurred in public.
"Fundación Iguales has a zero-tolerance policy for violence against LGBTI people," said Fundación Iguales Executive Director Isabel Amor. "For this reason, we have, in addition to preparing our own survey, created an interactive platform that will allow everyone, regardless of their sexual orientation, identity or gender expression, to know about their chances of suffering an attack or hate crime."
"The numbers make clear the need for urgency to respond to the demands of sexual diversity (activists), to have full inclusion in terms of rights and benefits," added Amor. "The first thing we have to do to achieve this is to establish that the demands for security and inclusion, as well as for marriage equality, are not niche things, but those for the majority of the population."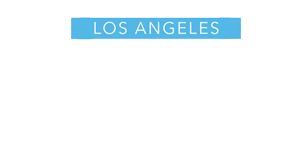 Former Brazilian congressman David Miranda dies
Glenn Greenwald announced husband's death on Tuesday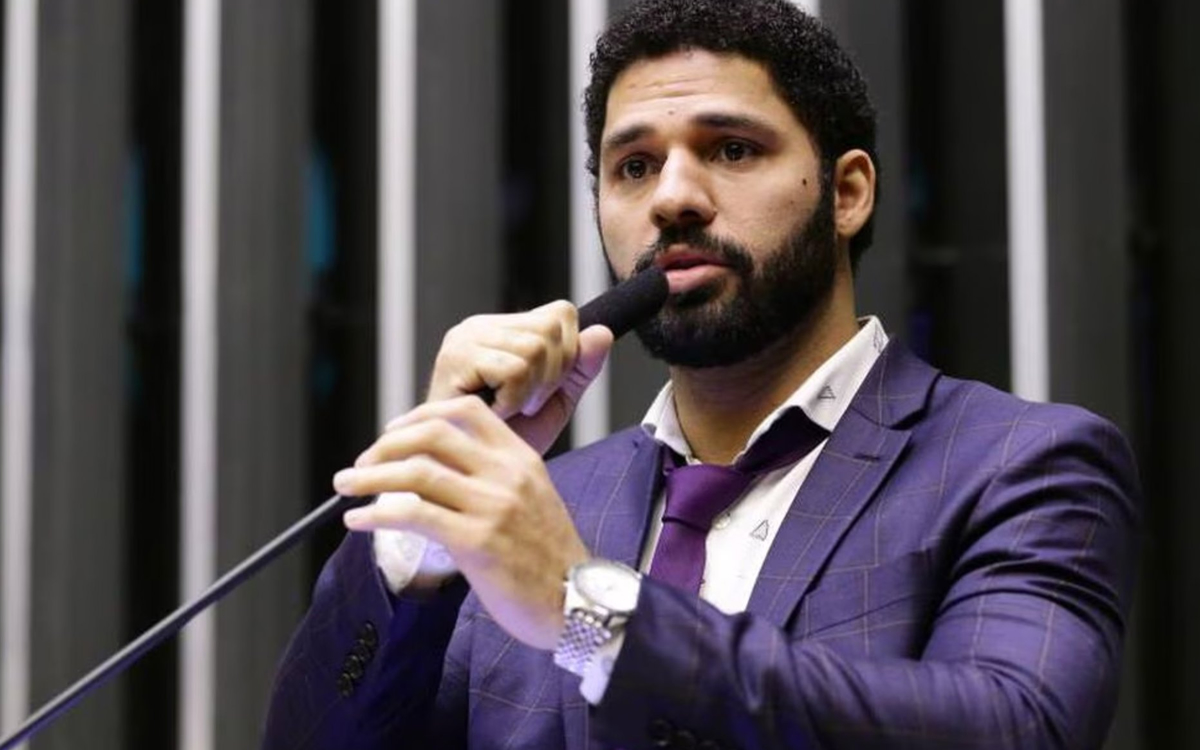 RIO DE JANEIRO — Former Brazilian Congressman David Miranda died in a Rio de Janeiro hospital on Tuesday.
Media reports indicate Miranda, 37, had been in the intensive care unit for nine months with a gastrointestinal infection. His husband, journalist Glenn Greenwald, announced Miranda's death on his Twitter page.
"His death, early this morning, came after a 9-month battle in ICU," tweeted Greenwald. "He died in full peace, surrounded by our children and family and friends."
It is with the most profound sadness that I announce the passing away of my husband, @DavidMirandaRio. He would have turned 38 tomorrow.

His death, early this morning, came after a 9-month battle in ICU. He died in full peace, surrounded by our children and family and friends. pic.twitter.com/wtRvGyJyGl

— Glenn Greenwald (@ggreenwald) May 9, 2023
Miranda, who would have turned 38 on Wednesday, was born in Rio's Jacarezinho favela.
Greenwald on his Twitter account noted Miranda's neighbor adopted him after his mother died when he was 5.
"That gave David the chance to live his full potential in a society that often suffocates it," said Greenwald. "He was key to the (Edward) Snowden story, became the first gay man elected to Rio's City Council, then federal Congress at 32. He inspired so many with his biography, passion and force of life."
That gave David the chance to live his full potential in a society that often suffocates it. He was key to the Snowden story, became the first gay man elected to Rio's City Council, then federal Congress at 32. He inspired so many with his biography, passion, and force of life. pic.twitter.com/i84GWmJrbI

— Glenn Greenwald (@ggreenwald) May 9, 2023
Miranda and Greenwald met on a Rio beach in 2005. The two men in 2017 adopted two brothers.
Miranda in 2016 won a seat on the Rio Muncipal Council. His friend, bisexual Rio Municipal Councilwoman Marielle Franco and her driver, Anderson Gomes, were assassinated on March 14, 2018, in the city's Lapa neighborhood.
Miranda in 2019 succeeded Jean Wyllys, who is openly gay, after death threats prompted him to resign from Congress and flee Brazil. Miranda last year announced he would not seek re-election.
"My condolences to Glenn Greenwald and relatives for the loss of David Miranda," tweeted Brazilian President Luiz Inácio Lula da Silva. "[He was] a young man with an extraordinary trajectory who left too soon."
Michelle Seixas, the national political coordinator of Articulação Brasileira de Lésbicas (Brazilian Articulation of Lesbians), a group that advocates on behalf of lesbians in Brazil, told the Washington Blade that Miranda's death is "still hard to believe." Other Brazilian activists, advocacy groups and politicians also mourned the late-congressman.
"I just received the sad news of the death of colleague David Miranda, a former federal congressman for the PSOL (Socialism and Liberty Party) and LGBT activist," said Congresswoman Erika Hilton, a Transgender woman who represents São Paulo. "My love and solidarity with your family and friends. Rest in peace, David!"
Acabo de receber a triste notícia do falecimento do colega David Miranda, ex Deputado Federal pelo PSOL e ativista LGBT. Meu abraço e solidariedade à seus familiares e amigos. Descanse em paz, David!

— ERIKA HILTON (@ErikakHilton) May 9, 2023
Franco's widow, Rio Municipal Councilwoman Mônica Benício, also paid tribute to Miranda.
"David Miranda — one of the greatest loves I've ever had in my life," said Benício in a tweet that included a picture of her kissing Miranda. "We were so obsessed with each other that we made a promise to die together one day because we didn't want to live without our friendship, but David couldn't wait. He leaves us on the eve of his birthday."
David Miranda – um dos maiores amores que eu já tive na vida. Éramos tão obcecados um pelo outro que fizemos uma promessa de morremos juntos um dia porque não queríamos viver sem a nossa amizade. Mas David não conseguiu esperar. Ele nos deixa às véspera de seu aniversário. ➕ pic.twitter.com/X6dGCpCaw1

— Monica Benicio (@monica_benicio) May 9, 2023
Gui Mohallem, co-founder and director of VoteLGBT, a group that seeks to increase the number of LGBTQ and intersex people in Brazilian politics, also mourned Miranda.
"It's a great, great, great loss," Mohallem told the Blade on Tuesday.