Chile president backs marriage equality
Activists are celebrating Sebastián Piñera's historic change of heart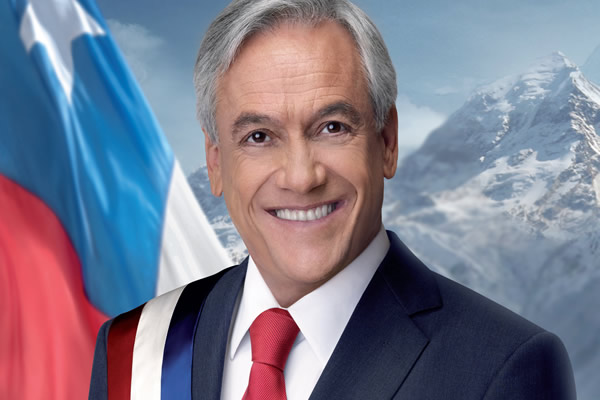 Editor's note: The Los Angeles Blade on Thursday published a Spanish version of this story.
SANTIAGO, Chile — Chilean President Sebastián Piñera on Tuesday announced he supports a marriage equality bill, marking a historic change of heart since he had previously opposed two people of the same sex being able to marry.
"I think the time has come for marriage equality in our country," said Piñera in a surprising declaration that left no doubts.
"We must deepen the value of freedom, including the freedom to love and to form a family with a loved one, and (we must) also expand upon the value of the dignity of all relationships of love and affection between two people," stressed the president during his last speech to Congress.
Justice Minister Hernán Larraín on Thursday confirmed "great urgency will be placed on it so that it can proceed with some speed and I believe it shouldn't be very difficult because there are majorities in Congress to approve this measure. The president's intention is not to introduce a new bill, but to move forward with the one that was already in the Senate."
The bill that Larraín mentioned is the one that former President Michelle Bachelet sent to Congress in 2017 soon after the country entered into an agreement with the Inter-American Court of Human Rights after the Movement for Homosexual Integration and Liberation (Movilh), the country's oldest LGBTQ rights organization, filed a lawsuit.
This means each chamber of Congress should dispatch the bill within 15 days, which Movilh President Rolando Jiménez says is a "great and hopeful sign for same-sex couples and same-sex families who live in complete legal inequality."
"After 30 years of struggle, we are closing one of the most important battles for LGBTIQ people," he said. "All families will finally have the dignity they deserve."
Jiménez, who has been fighting for LGBTQ rights in the country for many years, pointed out that "we value this change in attitude by Piñera."
"We hope that the Congress between today and tomorrow will recognize the utmost urgency (to pass the marriage equality bill.)," said Jiménez. "We especially recognize and highlight that Piñera decided to promote the same bill that we drafted together with former President Michelle Bachelet within the framework of the agreement that the State and Movilh signed before the Inter-American Commission on Human Rights."
Jiménez added that he and Movilh "declare ourselves especially excited because this announcement is taking place during Pride month and weeks before Movilh celebrates 30 years of struggle on June 28."
Same-sex couples in Chile since 2015 has been able to enter into civil unions, but LGBTQ activists say this legal status is insufficient. Seven Latin American countries — Argentina, Brazil, Colombia, México, Uruguay, Ecuador and Costa Rica — are among the nations that have extended marriage rights to same-sex couples.
Reactions to Piñera's announcement
Piñera's announcement generated a genuine political earthquake. #MarriageEquality immediately became a trending topic on Twitter. Members of Piñera's party in Congress accused him of "treason" for deciding to push forward with the bill.
The opposition, meanwhile, celebrated the decision, but resentments remain since its relationship with Piñera's government has been broken for a long time because of its handling of the pandemic, human rights violations during social unrest and other differences.
The Catholic Church, on the other hand, through a statement declared itself in opposition to the measure. "What is established and wanted by God is that it (marriage) is only between a man and a woman," it said.
"From the point of view of the rights of people who decide to live together, national legislation has established a regime that legally protects their decision and grants it recognition," the church pointed out, referring to the civil union law that does not allow adoption and does not recognize paternity.
The church also affirmed that "those of us who follow Jesus Christ as Lord and savior and are guided by his teaching hold the truth that marriage established and willed by God is only between a man and a woman, a communion that creates life and establishes the family."
Wave of anti-LGBTQ violence
Piñera's announcement coincides with a dramatic increase in violence against queer people in Chile. The judiciary system and the government have not responded to the majority of cases in a timely manner.
Fundación Iguales, a Chilean group allied with the Human Rights Campaign, in partnership with AllOut recently launched a campaign to stop the violence and to urge Piñera's government to reform the Anti-Discrimination Law passed in 2012 in the wake of the anti-gay attack against Daniel Zamudio, a case that sparked outrage in Chile and around the world.
The goal of the "No More Laws with Name" campaign is to raise awareness about the need to improve the current legislation to ensure that it actually prevents hate crimes.
Fundación Iguales said it based the campaign on a survey to which 1,454 LGBTQ adults from across the country responded. Two-thirds of respondents said they had been verbally attacked over the last five years.
The results also show that a quarter of respondents said they have been physically assaulted at some point in their life because of their sexual orientation, identity or gender expression. Most of these attacks occurred in public.
"Fundación Iguales has a zero-tolerance policy for violence against LGBTI people," said Fundación Iguales Executive Director Isabel Amor. "For this reason, we have, in addition to preparing our own survey, created an interactive platform that will allow everyone, regardless of their sexual orientation, identity or gender expression, to know about their chances of suffering an attack or hate crime."
"The numbers make clear the need for urgency to respond to the demands of sexual diversity (activists), to have full inclusion in terms of rights and benefits," added Amor. "The first thing we have to do to achieve this is to establish that the demands for security and inclusion, as well as for marriage equality, are not niche things, but those for the majority of the population."
Blinken says Biden raised Russia's LGBTQ rights record with Putin
Geneva summit between two presidents took place on June 16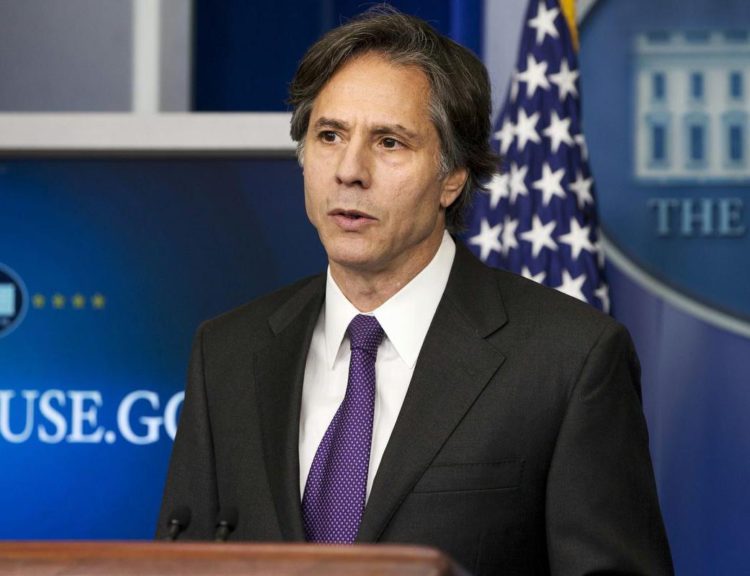 WASHINGTON — Secretary of State Antony Blinken on Monday said President Biden raised the Kremlin's LGBTQ rights record with Russian President Vladimir Putin during their recent summit.
"The president pushed human rights — including LGBTQI rights — with President Putin," Blinken told Washington Post columnist, "PBS NewsHour" contributor and host of MSNBC's "The Sunday Show" Jonathan Capehart during a virtual Pride month discussion the Atlantic Council hosted.
Biden met with Putin on June 16 in Geneva. Blinken was among those who participated in the summit.
The White House did not say whether Biden specifically raised Russia's LGBTQ rights record with Putin. Biden told reporters after the summit that he stressed to Putin "that no president of the United States could keep faith with the American people if they did not speak out to defend our democratic values, to stand up for the universal rights and fundamental freedoms that all men and women have, in our view."
"What he told President Putin is that as an American president — where for all of our challenges, many of which are manifest in recent months and recent years — this is something that is basically stamped in to our DNA and he would be abdicating his responsibility as president, as an American president, not to raise these issues," Blinken told Capehart.
Capehart specifically asked Blinken about the case of two Chechen brothers who were arrested in Russia in February and returned to their homeland, even though they had fled Chechnya's anti-LGBTQ crackdown.
"We didn't get into specific cases in that meeting, but he made very clear to President Putin that this is fundamentally who we and who he is and what we'll do and will continue to do going forward," said Blinken.
Blinken also did not say how Putin specifically responded to Biden's decision to raise his country's LGBTQ rights record with him. Blinken, however, did say "there was at least an acknowledgment" the U.S. will raise human rights in such meetings.
"This is what an American president should do," said Blinken. "This is who we are and this is what we represent to the world."
TUNE IN for a LIVE #ACFrontPage event: @SecBlinken discusses the role of the US State Department in advancing LGBTQI equality at home and around the world with @CapehartJ https://t.co/zoIQmk49mG

— Atlantic Council (@AtlanticCouncil) June 21, 2021
Las iglesias en Cuba están más preocupadas por la educación sexual que por el Código de las Familias
Los adventistas publicaron una carta dirigida al presidente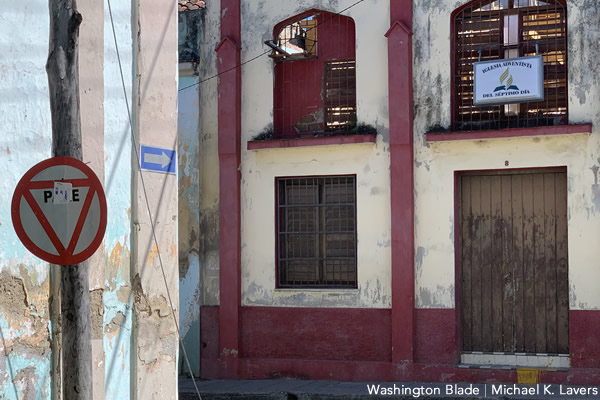 Tremenda Nota es el medio socio del Los Angeles Blade. Esta nota salió en su sitio web el 16 de junio.
CÁRDENAS, Cuba — Una declaración oficial de la Iglesia Adventista del Séptimo Día confirma que la preocupación de algunas iglesias cristianas contrarias a los derechos LGBTI+, está más motivada por el programa de educación sexual integral aprobado por el Ministerio de Educación (Mined) que por el Código de las Familias.
Los adventistas, en una carta pública dirigida al presidente cubano Miguel Díaz-Canel Bermúdez, manifestaron estar "preocupadas" por la Resolución No. 16/2021, aprobada por el Mined el pasado 26 de febrero con el propósito de establecer un programa educativo con enfoque de género que promueve la inclusión de personas LGBTI+, entre otros temas.
La declaración adventista, aunque dice estar en "desacuerdo" con "los ajustes que se quieren hacer al Código de Familia", solicitó puntualmente al gobierno "no exponer a nuestros niños, niñas y adolescentes a la ideología de género en las escuelas".
"Finalmente, en caso de implementarse el programa de ideología de género en nuestras escuelas que este sea opcional, ya que no existen escuelas cristianas", insistieron los adventistas.
La resolución aprobada por el Mined declara: "El respeto a la diversidad sexual, como fundamento ético y de protección de los derechos de las personas y de rechazo a prácticas y comportamientos homofóbicos, transfóbicos e inhumanos".
La solicitud principal de la declaración adventista coincide con lo manifestado por otras denominaciones cristianas en sus recientes posiciones públicas. La Convención Bautista de Cuba Occidental, por ejemplo, también recomendó que la educación sexual sea ofrecida como una opción no obligatoria, bajo supervisión del Centro Nacional de Educación Sexual (Cenesex).
"Sería doloroso que muchos ciudadanos dignos se vean en la disyuntiva de no llevar a sus hijos a la escuela (asumiendo las consecuencias de ese acto de desobediencia civil) o entregarlos mansamente al bombardeo sectario de una ideología que rechazamos", dijeron los bautistas.
La Liga Evangélica de Cuba, en su declaración publicada este 10 de junio, enfatizó en que se garantice la libertad religiosa y expresó que personas LGBTI+ "tienen derecho a luchas por sus demandas y pedir igualdad ante la ley".
Los adventistas, en la misma línea que los metodistas, quienes solicitaron al gobierno una Ley de Cultos que refuerce la libertad religiosa, dijeron en su carta que si las autoridades finalmente legislan a favor de la igualdad LGBTI+, también proteja a quienes defienden "el punto de vista contrario a la ideología de género", para evitar que sean acusados de homofobia "por proclamar y vivir los principios bíblicos".
Los metodistas advirtieron sobre el peligro de "criminalizar nuestra defensa del diseño original de la familia, el matrimonio y la identidad humana".
Las últimas declaraciones de las iglesias cristianas parecen dar como un hecho inevitable que el Código de las Familias adoptará el matrimonio LGBTI+ y se han enfocado en defender el derecho de los cristianos a profesar la fe que deseen sin ser molestados y la facultad de los padres para elegir la educación de los hijos menores de edad.
La resolución del Mined que han criticado estas iglesias, ya está en vigor. El Código de las Familias, la ley que debe resolver si el matrimonio será un derecho de las parejas LGBTI+, será presentado al parlamento en julio próximo. Después de ser aprobado por la Asamblea Nacional del Poder Popular, será sometido a referendo.
US condemns murder of prominent transgender activist in Guatemala
Andrea González murdered days after vice president visited country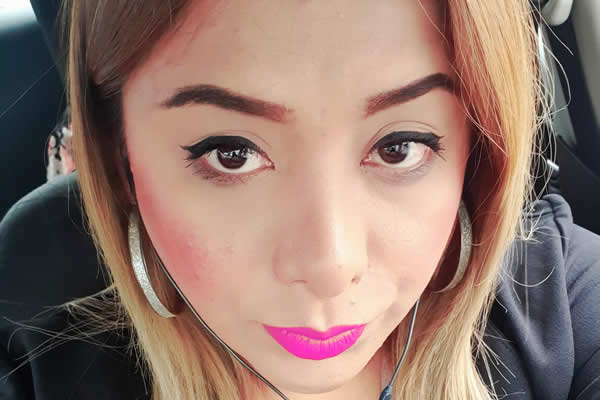 GUATEMALA CITY — The U.S. has condemned the murder of a prominent transgender activist in Guatemala.
Reports indicate Andrea González, executive director of Organización Trans Reinas de la Noche, a trans advocacy group, was shot to death in broad daylight on June 11 near her home in Guatemala City. Las Reinas de la Noche in a statement posted to its Twitter page mourned González.
"Reinas de la Noche is in mourning over the irreparable loss of Andrea González, a leader and activist for the human rights of trans people," said Reinas de la Noche. "Her legacy will endure in each one of us, and her light will never be extinguished."
🇬🇹 #HistoriasDeVida 🏳️⚧️

Las Reinas de la Noche nos encontramos de duelo por la perdida irreparable de Andrea González, lideresa y activista por los derechos humanos de las personas Trans, su legado perdura en cada una de nosotras, que su luz nunca deje de brillar. pic.twitter.com/0jhEphoaan

— OTRANS Guatemala (@InfoOTRANS) June 12, 2021
The U.S. Embassy in Guatemala noted González participated in the State Department's International Visitors Leadership Program that invites human rights activists, journalists and civil society members to the U.S. to meet with their counterparts and American officials.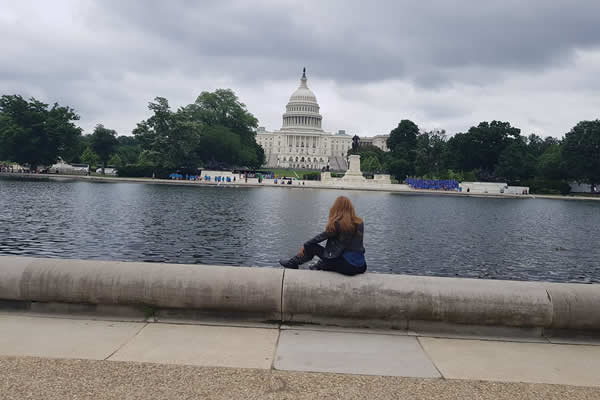 González also worked with the U.S. Agency for International Development.
"The U.S. Embassy in Guatemala mourns the death of Andrea González," said the embassy in a statement.
Lamentamos la muerte de Andrea González, directora de Junta Directiva @InfoOTRANS, exbecaria #IVLP @StateDept y colaboradora de @USAIDGuate. pic.twitter.com/ZByrRELpES

— US Embassy Guatemala (@usembassyguate) June 12, 2021
USAID Administrator Samantha Power and U.S. Ambassador to Guatemala William Popp on Wednesday visited Reina de las Noche's headquarters to express their condolences over González's murder.
.@PowerUSAID y #EmbPopp expresaron a @InfoOTRANS sus condolencias por fallecimiento de Andrea González, exbecaria @StateIVLP y colaboradora @USAIDGuate. Somos orgullosamente diversos en identidad, pero unidos en el compromiso compartido con la libertad y la dignidad de todos. pic.twitter.com/oPZXxgbrqI

— US Embassy Guatemala (@usembassyguate) June 17, 2021
Acting Assistant Secretary of State for Western Hemisphere Affairs Julie Chung in a statement noted González was killed days after Cecy Ixpata, who was also affiliated with Reinas de la Noche, was killed in Salamá, the capital of Guatemala's Baja Verapaz department.
Salamá is roughly three hours northeast of Guatemala City.
"We condemn the outrageous murders of two transgender women in Guatemala," said Chung. "We believe all such violence must be investigated and the perpetrators held accountable."
Chung added the murders are "particularly saddening as we celebrate the contributions of LGBTQI+ activists around the world during Pride month."
We condemn the outrageous murders of two transgender women in Guatemala. We believe all such violence must be investigated and the perpetrators held accountable.

Particularly saddening as we celebrate the contributions of LGBTQI+ activists around the world during #PrideMonth.

— Julie Chung (@WHAAsstSecty) June 14, 2021
Violence and discrimination based on gender identity remains widespread in Guatemala.
Two activists who work with LGBTQ Guatemalans and Guatemalans with HIV/AIDS are among the 18 members of Guatemala civil society who participated in a roundtable with Vice President Kamala Harris in Guatemala City on June 7.
Harris has previously noted that violence based on gender identity is one of the "root causes" of migration from Guatemala and other Central American countries. State Department spokesperson Ned Price last month noted to the Blade during an interview ahead of the International Day Against Homophobia, Biphobia and Transphobia that protecting LGBTQ migrants and asylum seekers is one of the Biden administration's global LGBTQ rights priorities.