Out Olympian censored from openly talking about LGBTQ youth
In September 2018, Crain came out on Instagram. As a professional athlete, she lived in fear about her sexuality
VISALIA – Team USA's BMX Cycling champion Brooke Crain was all set to speak to students at her alma mater, Mt. Whitney High School in this San Joaquin Valley city 190 miles north of Los Angeles, but hit a snag. Cain, a two time Olympian was going to give a talk on on two subjects close to her heart, suicide prevention and healthy lifestyles when a school administrator objected to part of her planned lecture.
In September 2018, Crain came out on Instagram, announcing her engagement to Australian BMX racer Rachel Jones. As a professional athlete, she lived in fear about her sexuality. Then, on July 2 last year in the midst of the pandemic, Crain lost her biggest fan, supporter and her Dad Todd Crain, a police officer, to suicide.
Since her father's death Crain has been proactive about raising suicide awareness and prevention. In her personal story she acknowledged to her hometown newspaper, the Visalia Times-Delta last month in an interview; "I've struggled with coming out for many years and with that struggle came dark thoughts," Crain said. "Just being a professional athlete in the limelight and an Olympian, I never thought I would be accepted. I remember struggling, having few dark memories of being suicidal."
So when she was asked to speak to students about her experiences and life Crain wanted to include her story and struggle with being lesbian and in a text message to Frank Escobar, VUSD director of student services this past week, Crain asked if she could share her coming out story because of the impact it had on her mental health.
The response from Escobar was less than enthusiastic the Times-Delta reported Thursday. Escobar told her that the subject was "kind of a sensitive area" for the VUSD school board.
"I think you can definitely reference it [coming out] in regards to aspects of MH (Mental Health). What we want to steer away from is encouraging or advocating for students to that choice," Escobar said in the text message to Crain. "That's where the board draws the line."
That text exchange was publicly shared by the Olympian bike racer who said she can't talk openly without telling her full story. "I didn't think that I would ever be able to be who I was in the sport as well as come out as being openly gay," she told the paper. "That was the start of my mental health journey."
Crain's goal is to advocate for LGBTQ+ youth and raise awareness on suicide because both are special to her, she added. She then withdrew from participating in speaking to Mt. Whitney High's students.
The president of the Board of the Visalia Unified School District, Juan Guerrero, apologized telling the Times-Delta; "VUSD would like to go on the record and state incorrect statements about the district were made by Mr. Escobar in a text message exchange between him and Ms. Crain," said Kim Batty, the district's spokeswoman. "Mr. Escobar was not authorized to speak on behalf of board nor the district on this manner." Guerrero added, "VUSD embraces diversity among all students, staff and families. VUSD apologizes for any pain this text message exchange has caused Ms. Crain."
Nineteen years ago this August, the Visalia Unified School District agreed to adopt sweeping reforms to address anti-gay harassment, including groundbreaking measures to train staff and students with the goal of preventing harassment before it happens, in a settlement reached with the American Civil Liberties Union (ACLU) of Northern California and the Gay-Straight Alliance Network in a Federal lawsuit that was filed the previous year.
"This case isn't just about Visalia, California – it's about a nationwide epidemic in non-urban schools, where young people face unspeakable harassment and violence because of who they are,"" said James Esseks, litigation director at the ACLU's Lesbian and Gay Rights Project at the time of the settlement. ""This could – and often does – happen at almost any school outside urban America."
Young LGBTQ people are at a higher risk for suicide attempts because of the public rejection they see and hear in the news, from their governments, and from their friends and families," Amit Paley, CEO and Executive Director of The Trevor Project told the Blade in a previously emailed statement on a related storyline. "It's important to remind LGBTQ youth that they are loved, never alone, and that their life has value."
If you or someone you know is feeling hopeless or suicidal, contact The Trevor Project's TrevorLifeline 24/7/365 at 1-866-488-7386. TheTrevorProject.org.
LGBTQ adults, as well as young people, can also contact the National Suicide Prevention Lifeline at 1-800-273-8255 or online at suicidepreventionlifeline.org.
Gus Kenworthy skis Team Great Britain at 2022 Beijing Winter Olympics
The freestyle skiing Olympic medalist continues to advocate for sport to become a more accepting place for openly gay athletes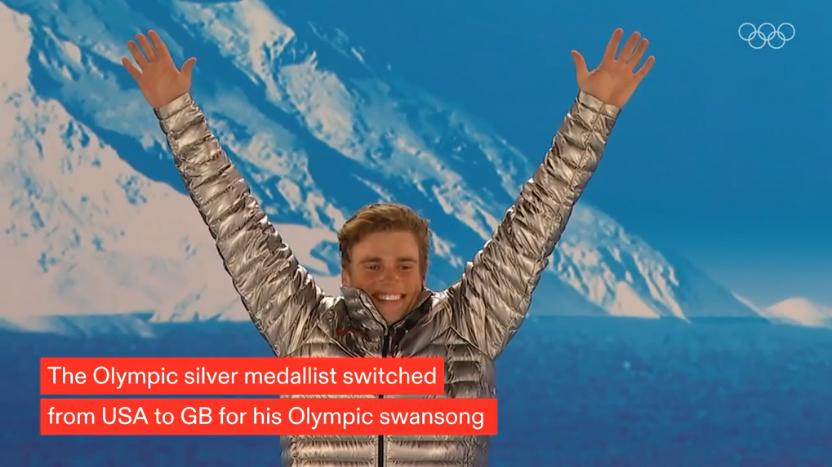 LONDON – Out British-American freestyle skier, actor, and YouTuber Gus Kenworthy, will be competing in his third Olympic Winter Games, but his first for Team GB next month for the 2022 Beijing Games. In 2014 and 2018 Kenworthy represented the USA where during the 2014 Sochi Winter Games in Russia he became an Olympic Silver Medalist.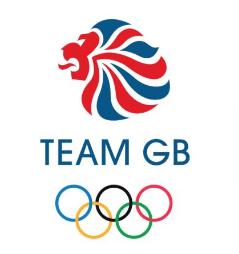 In an interview recorded in December, Kenworthy stressed his personal mantra of 'Let people be themselves.' The freestyle skiing Olympic medalist continues to advocate for sport to become a more accepting place for openly gay athletes.
Having recently won bronze in slopestyle for Team USA at PyeongChang 2018, Kenworthy is aiming for another podium place at his "third and final Games", where he's focusing on halfpipe at Beijing 2022, representing Great Britain. Kenworthy said with quiet determination that this year's Winter Games will be his last as an Olympic competitor.
Kenworthy joins a "record number" of openly LGBTQ+ athletes heading to the Beijing games, Outsports reported. The 2018 Winter Olympics featured 15 out queer athletes, and Outsports noted that the Beijing games will see more openly LGBTQ+ athletes than previously Winter Games.
PinkNewsUK notes that there was a question as to whether Kenworthy would be able to compete at the 2022 Winter Olympics, which kick off in February.
Just weeks ago, Kenworthy shared in an Instagram post that he recently got a "bad concussion" while at a training camp in Switzerland.
He explained that he's had a "few serious" traumatic brain injuries in the past so the "seriousness of each added concussion has been stressed to me".
NCAA adopts new policy on Trans athletes
Requires documentation of testosterone levels amid a fervor of recently transitioned swimmers breaking records in women's athletics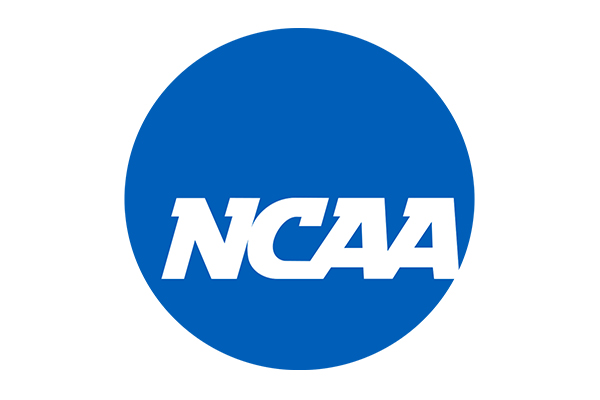 INDIANAPOLIS- The National Collegiate Athletic Association has announced it has adopted new procedures on competition of transgender athletes, creating a "sport-by-sport" approach that also requires documentation of testosterone levels across the board amid a fervor of recently transitioned swimmers breaking records in women's athletics.
The NCAA said in a statement its board of governors voted on Wednesday in support of the "sport-by-sport" approach, which the organization says "preserves opportunity for transgender student-athletes while balancing fairness, inclusion and safety for all who compete."
Although the policy defers to the national governing bodies for individual sports, it also requires transgender athletes to document sport-specific testosterone levels beginning four weeks before their sport's championship selections. The new policy, which consistent with rules for the U.S. Olympics, is effective 2022, although implementation is set to begin with the 2023-24 academic year, the organization says.
John DeGioia, chair of the NCAA board and Georgetown president, said in a statement the organization is "steadfast in our support of transgender student-athletes and the fostering of fairness across college sports."
"It is important that NCAA member schools, conferences and college athletes compete in an inclusive, fair, safe and respectful environment and can move forward with a clear understanding of the new policy," DeGioia said.
More specifically, starting with the 2022-23 academic year, transgender athletes will need to document sport-specific testosterone levels beginning four weeks before their sport's championship selections, the organizational. These athletes, according to the NCAA, are also required to document testosterone levels four weeks before championship selections.
In terms of jurisdiction, the national governing bodies for individual sports are charged determines policies, which would be under ongoing review and recommendation by the NCAA, the organizational says. If there is no policy for a sport, that sport's international federation policy or previously established International Olympics Committee policy criteria would be followed.
The NCAA adopts the policy amid controversy over University of Pennsylvania swimmer Lia Thomas smashing records in women's swimming. Thomas, which once competed as a man, smashed two national records and in the 1,650-yard freestyle placed 38 seconds ahead of closest competition. The new NCAA policy appears effectively to sideline Thomas, who has recently transitioned and unable to show consistent levels of testosterone.
Prior to the NCAA announcement, a coalition of 16 LGBTQ groups, including the Human Rights Campaign and Athlete Ally, this week sent to a letter to the collegiate organization, urging the organizations strengthen non-discrimination protections as opposed to weakening them. The new policy, however, appears to head in other direction, which the LGBTQ groups rejected in the letter.
"While decentralizing the NCAA and giving power to conferences and schools has its benefits, we are concerned that leaving the enforcement of non-discrimination protections to schools will create a patchwork of protections rather than a comprehensive policy that would protect all athletes, no matter where they play," the letter says. "This would be similar to the patchwork of non-discrimination policies in states, where marginalized groups in some states or cities are protected while others are left behind by localities that opt not to enact inclusive policies."
The Washington Blade has placed a request in with the Human Rights Campaign seeking on the new policy as established by the NCAA.
Out soccer player calls out 'homophobic abuse' from crowd
The Adelaide United player said he had "no words" to describe his disappointment at being the target of anti-gay insults from the crowd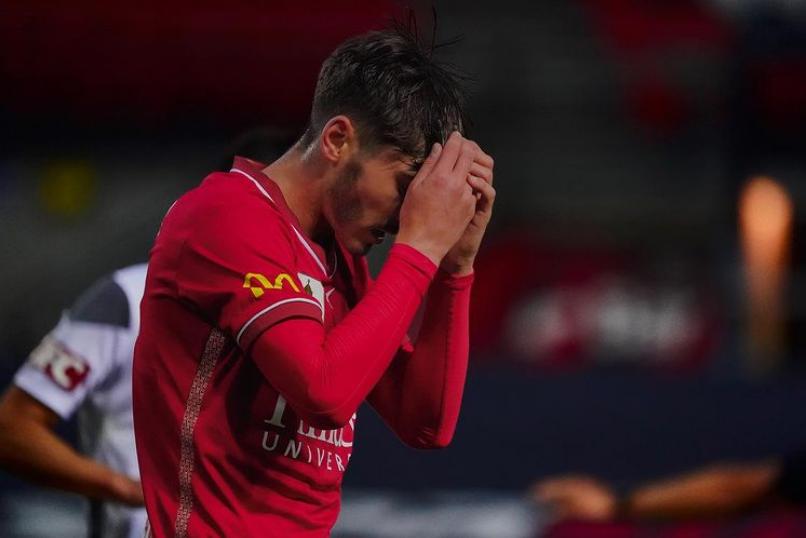 ADELAIDE, Australia – Professional soccer player Josh Cavallo, who became the only openly gay top-flight male professional footballer last year, told his Instagram followers over the weekend that he experienced "homophobic abuse" during his last game.
The Adelaide United player said he had "no words" to describe his disappointment at being the target of anti-gay insults from the crowd at AAMI Park during his team's Saturday game against the Melbourne Victory.
"As a society it shows we still face these problems in 2022," he wrote. "This shouldn't be acceptable and we need to do more to hold these people accountable. Hate never will win. I will never apologise for living my truth and most recently who I am outside of football."
Cavallo added that he was also targeted after the game online.
"To @instagram I don't want any child or adult to have to receive the hateful and hurtful messages that I've received," he said. "I knew truely being who I am that I was going to come across this. It's a sad reality that your platforms are not doing enough to stop these messages."
The Australian Professional Leagues (APL) said it was "shocked and saddened" to hear Cavallo's reports of "homophobic bullying," according to the Guardian.
"Our players, staff and fans have the right to feel safe on and off the pitch," APL CEO Danny Townsend said. "There is no place for bullying, harassment or abuse in Australian football and we have zero tolerance for this harmful behaviour."
The APL is working with both teams to investigate the incident, adding that sanctions will be issued to anyone involved.
In a statement, Adelaide United Chief Executive Officer Nathan Kosmina said that the team was "appalled" at the "verbal abuse" that Cavallo received.
"Adelaide United is proud to be an inclusive and diverse football club, and to see one of our players subjected to homophobic abuse is disappointing and upsetting," he said. "Josh continues to show immense courage and we join him in calling out abuse, which has no place in society, and it will not be tolerated by our Club."
The Melbourne Victory added that it "sees football as a platform to unite fans no matter what background. Spectators found to have breached these standards will be banned from future matches."
At the end of his Instagram message, Cavallo thanked those sending him positive messages, love and support.
"Love will always win," he said.