A story full circle, Daniel Hernández makes a run for a U.S. House seat
The gay son of an immigrant mother from Mexico and growing up in Southern Arizona, he knows the obstacles and challenges facing that community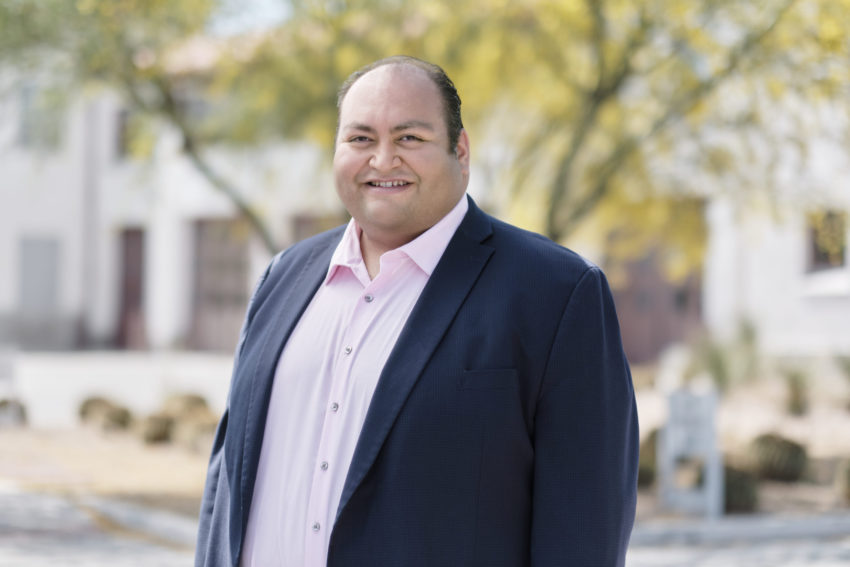 BISBEE, AZ. – Walking through this historic border town only eleven miles north of Mexico, the young man towering over his elderly woman companion listened intently. For Arizona State Representative Daniel Hernández, it was his first full day of campaigning as he was speaking with voters in Cochise County as a declared candidate in the race to represent Arizona's Second U.S. Congressional District.
For Hernández though, this race brings his personal political story full circle. The thirty-one year old native of Tucson, while attending the University of Arizona in his hometown had a job as an intern for then Congresswoman Gabrielle Dee Giffords, who held Arizona's 8th Congressional seat in the U.S. House.
It was a tragic event while working for Giffords that would change the trajectory of Hernández's life, altering it forever.
Giffords, known affectionately as 'Gabby' by family, colleagues, friends, staffers and even voters, had held a constituent meet and greet at a Safeway in her district on January 8, 2011, when at around 10:10 AM that Saturday, a 22-year-old man armed with a pistol shot her in the head before proceeding to fire on 18 other people, killing six.
Hernández immediately went to Giffords' aid applying pressure to the gunshot wound on her forehead, and made sure she did not choke on her blood. He and local paramedic Aaron Rogers were credited with saving her life. Then U.S. President Barack Obama, at a memorial service for the victims held in the arena at the University of Arizona after the mass shooting, called Hernández a hero.
Working for Giffords' and seeing her commitment to public service for her fellow Arizonans, after graduation he went on to advocate for access to reproductive health care and education as program manager for Raíz, Planned Parenthood's Latino outreach program.
Education has also been of critical concern stemming from his being the first-generation college student in his family. This factor propelling him to his first run for an elected office where he was elected to the board of the Sunnyside Unified School District in Pima County and later on where he became the youngest school board president in the district's history.
Since 2017, Hernández has served in the Arizona State House's 2nd District, and also as one of four openly gay law makers. In addition to being one of the youngest elected legislators he is also a co-founder of the House LGBTQ caucus.
He has worked with both Republicans and Democrats to pass bills protecting survivors of sexual assault and secure $20 million for school resource officers, counselors, and social workers. He also led the fight against legislation that would discriminate against LGBTQ Arizonans.
Now he says he wants to expand his reach and influences beyond the confines of the State House Chamber in Phoenix to ensure better "progressive" representation in Washington.
The son of an immigrant mother from Mexico and growing up in the Latino culture of Southern Arizona, he knows intimately the obstacles and challenges facing that community. But he also understands the challenges that confront all Arizonans especially now as the State recovers from the Coronavirus pandemic and the economic devastation it has wrought. But beyond the economic recovery healthcare and education are also very much priorities for Hernández.
Immigration concerns, border security, and racial injustice are also very much a part of his portfolio as he looks toward hopefully representing the people of his district.
The Blade had an opportunity to ask Rep. Hernández his take on policies, his platform, and questions regarding what he would desire to accomplish should he be elected.
What would you say is your number one- all out most important priority in your portfolio of issues that you are running on?
Asking me to pick just one is like asking me to pick my favorite dog out of the five my family owns. I think that for me the one that has risen to the top, particularly during the last year, is the issue of health care. I have seen firsthand the challenges that exist for many to have access to high quality, affordable health care. When I was seventeen, I nearly died from an autoimmune disorder called Graves' Disease. My parents at the time were out of work and could not afford health insurance and I went months without real health care.
Eventually I was accepted into the state children's health insurance program (SCHIP), a program which saved my life. As soon as I had access to insurance, I was able to get tests and treatment, but it took nearly a year. During that time, I started having lung and heart issues. While I was fortunate to be a child and qualify for SCHIP, too many people still don't have access and even having a plastic card that says you have insurance isn't enough.
In the last year I saw once again in the communities that I represent those issues around health care access. During the pandemic I worked with Republican Governor Doug Ducey to save a hospital where the next nearest hospital was 29 miles away in a retirement community. Due to a complex set of federal regulations this hospital had 2 weeks worth of money for payroll when they asked for help. I was able to help secure a $5.5 million dollar grant to keep it open in a rural community filled with seniors.
As recently as this February, the county that I represent on the border called because they were only receiving an allotment of 250 vaccines a week in a population of 50,000. I once again worked with our Republican governor and increased that amount to 1,500 doses a week and eventually that county became one of the most vaccinated in the state.
In the legislature I have worked to expand access to affordable health care insurance programs for small businesses. This was done in a bipartisan way to ensure that sole proprietors and small family businesses can buy into more affordable plans. I'm focused on protecting and defending the hard-fought progress of the Affordable Care Act. Let's build upon this vital program and bring equity and access to all Americans regardless of whether they live in a city or rural community.
Let's talk more about healthcare for a moment, especially for elderly folks and notably LGBTQ seniors, accessibility is an issue, insurance, medicaid and medicare. What do you propose to offer as solutions for some of the more problematic issues confronting seniors?
Caring for our seniors is particularly important to me. As life expectancies have increased and diseases such as HIV have become manageable, we have more seniors that are LGBTQ than ever before. By 2030 SAGE predicts we will have 7 million LGBTQ seniors in the United States. That number provides both opportunities and challenges for a system that is not quite prepared to care for these individuals with dignity. There are some great opportunities to look at the work being done by both SAGE and the AARP to help inform our decisions as policy makers on how to better support our LGBTQ seniors receive affordable high-quality health care.
For facilities that are in-patient we must continue to require providers to undergo training for cultural competency on how to work with our community. The Center for Medicare and Medicaid Services instituted new rules a few years ago that require person centered care plans. While that is a positive step, we must create stronger requirements for trainings for staff and the care of LGBTQ seniors.
Outside of long-term care facilities, there are a few things I think we should do including increase funding and create incentives for local area agencies on aging to help keep seniors that can be independent in their homes. Over the long-term, having people live in their own homes with support will produce better health outcomes. Giving more funds but with requirements to create LGBTQ inclusive and supportive program will be critical.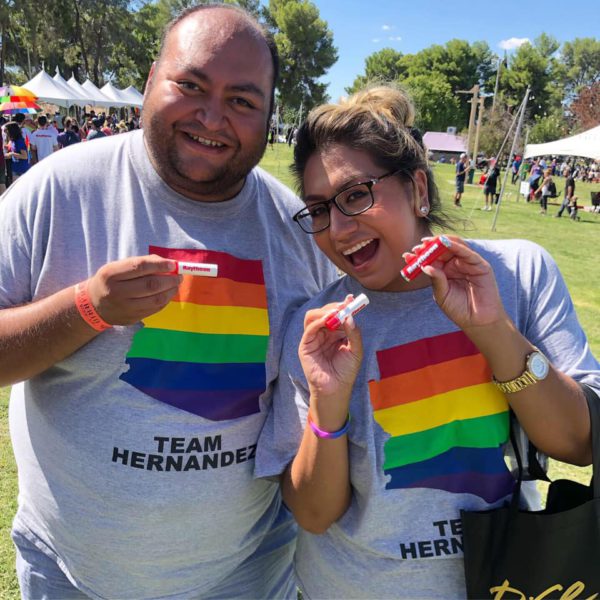 The Dreamers and a path for citizenship for them as well as the 11 plus million undocumented immigrants in the United States, it seems that immigration reform always is the "can kicked down the road" without real solutions. What do you propose?
I have lived in Southern Arizona my whole life. It is an all-too-common trope that every few years politicians come to the border for photo opportunities to show how dangerous it is and how there's a new "crisis". The reality for most people along the border is that we live in partnership with our Mexican neighbors. Our neighbors in Mexico are important partners for trade and they are vital to the sustainability of cities in Southern Arizona.
We need to resist calls to label undocumented people as dangerous. We must work in a bipartisan way to bring people out of the shadows and create a pathway to citizenship. We can look at the work done in the recent past by people like Senators Schumer and McCain during the gang of eight in 2013. That bill that passed the Senate with 68 votes can serve as a template.
I think we have a unique opportunity to push this soon. But if we keep waiting for the perfect time the can will continue to be kicked down the road. We need politicians to stop talking about this problem and get working on it.
LGBTQ Equality. Some politico pundits and others suggest that passage of the Equality Act in a 50-50 split Senate makes it a political impossibility. Conversely others argue that Religious exemptions and carve outs will be the only means to gain passage or Republican support. Do you feel that a compromise is a reality or will it take removing the obstacle of the filibuster to be the only path forward?
Working in Arizona's state legislature has not been a walk in the park. It has served as a good training ground for having to approach policy making with an eye towards educating and assuming best intentions. I have worked with community partners for years to educate my colleagues on LGBTQ issues and I'm proud to say that I was able to secure bipartisan support for my bill to create protections from discrimination in housing, employment, and public accommodations.
I'm going to take that same approach to Washington DC. I'm a firm believer that we can educate and get people to understand the reasons why the protections in the Equality Act are important. I'm hopeful that this will be done by the time I'd start serving in 2023. But if it's not I'm ready to roll up my sleeves to work to ensure we educate those who don't understand the issues to find new partners.
In a follow-up, given the legislative attacks on the Trans community this past legislative session as well as bills such as the anti-LGBTQ education measures, including the one you voted No on and ultimately was vetoed by the Governor- what measures can be taken to further protect the LGBTQ community?
First, we need to pass the Equality Act. Then we need to work to bring in new partners in the fight for LGBTQ equality. Through education we've built new alliances with the business community and with local Republican leaders. It is my hope that with this work we will reach a point where LGBTQ rights are no longer used as a political wedge issue.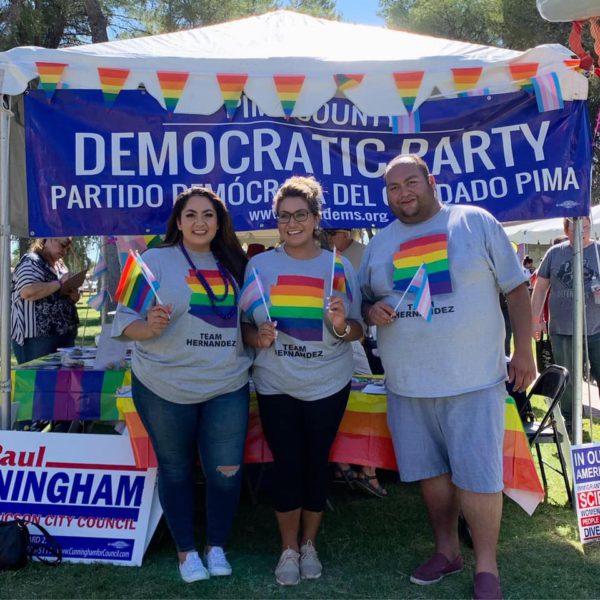 You served as a Congressional Intern. How would you structure your office to better serve your constituents? Are meet and greets, town halls, and assemblies effective or do you favour a different approach? How would you prioritise the needs of your constituents?
In public life it is important that we go where people are. To wait for people to come to you means you will never fully know the needs of your constituents. This is why I always appreciated the "Congress On Your Corner" events that Gabby Giffords used to do.
As a legislator I've driven all over southern Arizona to be accessible. During the pandemic I made sure to be out in my community from volunteering at vaccine distribution centers to helping constituents fill out information to get their stimulus checks. I've always been hands on. My plan is to be out in the community as much as possible and to hire staff that can help go to the most remote parts of the district to ensure we have coverage everywhere.
'Jobs jobs jobs.' It is the mantra of virtually every politician. But in reality, given the nature of the district, what would realistically bring greater economic stimulus in your opinion?
Depending on the part of the district the needs of the community differ. In Cochise County we need to invest in hard infrastructure like roads and bridges while in Pima county we need to find ways to help support startups particularly in the tech space. In both places we need to build out broadband infrastructure to better ensure access to commerce, telemedicine, and educational opportunities.
Education is key to success. What is your priority for Educational progress for your district and all Arizonans?
I'm extremely passionate about education. It's why I ran for school board in 2011. Our schools need a strong advocate who will fight for our students and learning communities. During my tenure as a school board member, I tried to work to improve education but was hindered by massive cuts from the state.
Arizona has severely underfunded education for nearly two decades. My priorities are increasing funding for our k-12 and higher education institutions. We need to offer a livable wage particularly for our teachers to ensure we stem the loss of people leaving the profession due to high stress and low pay.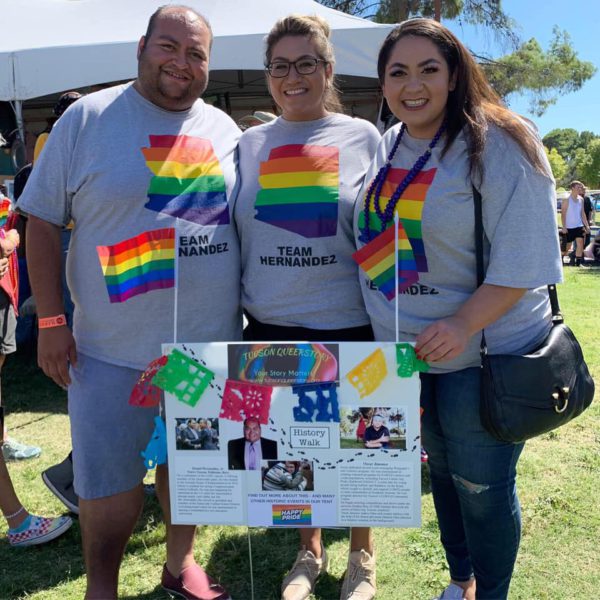 Finally, the First Nations have suffered greatly not only with the pandemic but also with a studied indifference from Washington especially in key areas of substance abuse, housing, and economic opportunities for Natives especially youth. What are some of your ideas to assist the tribal leaders and the elders in receiving better parity in dealing with the Federal and even the State government?
Arizona has 22 sovereign tribal nations and while I don't currently represent any in their entirety, I have consistently worked to ensure we are listening to the needs of our Native American communities. My colleagues in the House Myron Tsosie and Arlando Teller taught me the importance of simply asking "Have Tribes been consulted on this?". Even though I have done my best to reach out to the Tribes, this taught me that I needed to work even harder to seek their input. My plan is to build upon the strong relationships I have, particularly with the tribes in Southern Arizona. I would establish a Native American Kitchen cabinet and meet with them regularly to hear about their needs. We need to not make assumptions and listen to these leaders directly about their needs.
The Stonewall Inn bans Anheuser-Busch during NYC Pride weekend
"We urge Anheuser-Busch and other companies doing this to publicly commit to stop donating to anti-LGBTQ politicians"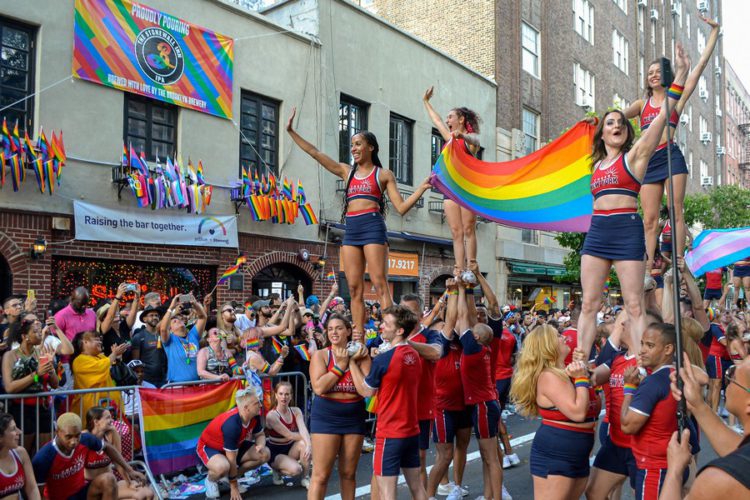 NEW YORK – In response to news that the Anheuser-Busch InBev company had made political contributions to lawmakers behind bills targeting transgender youth, the owners of the Stonewall Inn announced its ban of AB InBev products during New York City's Pride weekend.
The historic West Village pub, widely regarded as the location of one of the seminal defining events in the history of the LGBTQ rights movement, is sponsoring a public 'pour-out' of Bud Light, Michelob ULTRA, and Stella Artois in front of the bar on Wednesday, June 23, to demand that the Leuven, Belgium based AB InBev stop donating to anti-LGBTQ legislators and commit to using its lobbying efforts to advance the Equality Act.
Should the Equality Act be passed, it would afford LGBTQ people with equal nondiscrimination protections under federal law.
"You can't turn your logo rainbow on social media, call yourself an ally, and then turn around and make donations that fuel hate. There are really no excuses, and companies like Anheuser-Busch need to own up to what they've done," said Stonewall Inn co-owner Stacy Lentz. "As a business owner, it's never easy to stop selling a product that affects your bottom line — especially during the busiest weekend of the year. But I'm an activist above all else and we at The Stonewall Inn know we bear a unique responsibility to call out hypocrisy when we see it. Anheuser-Busch and other companies must do better."
According to data from the Keep Your Pride campaign, since 2015, Anheuser-Busch has made 48 donations totaling $35,350 to 29 anti-LGBTQ legislators behind recent bills attacking trans youth.
Through its nonprofit arm, The Stonewall Inn Gives Back Initiative, Stonewall recently launched the Safe Spaces program, which identifies and certifies entertainment venues, food and beverage locations, stores, businesses, and other public venues as Safe Spaces for LGBTQ people. Under its criteria for certification, businesses that donate to anti-LGBTQ lawmakers would not qualify for designation as a Safe Space.
"As one of our best-selling products, Bud Light has been a longtime staple here at The Stonewall Inn. It's deeply disappointing to learn that Anheuser-Busch has given money to lawmakers who are attacking trans kids, some of the most vulnerable people in the LGBTQ community," said Stonewall Inn co-owner Kurt Kelly.
"We're horrified to see so-called allies supporting lawmakers who would make life harder for anyone in our community. We urge Anheuser-Busch and other companies doing this to publicly commit to stop donating to anti-LGBTQ politicians and use their lobbying power to support the Equality Act," Kelly added.
SCOTUS ruling on Philadelphia case, LGBTQ groups view with some relief
Immediate reaction from some LGBTQ groups and individuals was dismay, while others viewed the decision as a relief.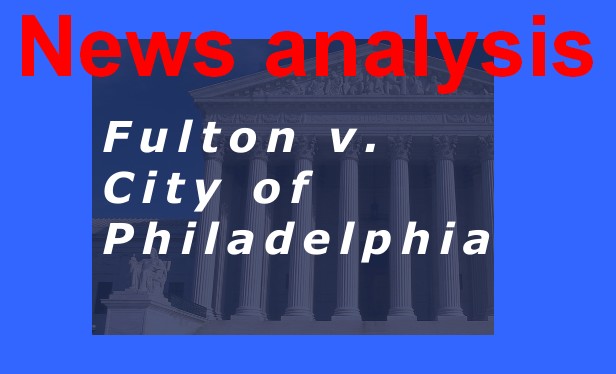 LOS ANGELES – The U.S. Supreme Court issued its decision Thursday in a unanimous 9-0 ruling that sided with Catholic Social Services (CSS), a Catholic social services organization that sued the city of Philadelphia after the city excluded it from a foster-care program due to the organization's refusal to certify same-sex couples as foster parents.
Immediate reaction from some LGBTQ groups and individuals was dismay, while others viewed the decision as a relief. Shannon Minter, Legal Director for the National Center for Lesbian Rights, told the Blade in a phone call Thursday that ruling was exceedingly narrow, aimed at a section of the contract by the City, and more importantly was not a ruling that would be citable in future litigation in terms of an anti-LGBTQ basis.
Specifically, Minter noted that with this unanimous ruling, the court avoided a situation that would overrule the 1990 SCOTUS ruling in the case of [the] Employment Division, Department of Human Resources of Oregon v. Smith. That ruling, authored by Associate U.S. Supreme Court Justice Antonin Scalia had made it more difficult for religious people and groups to secure exemptions from generally applicable laws governing anti-discrimination
Scalia in the Smith case wrote; [that] "the Court has never held that an individual's religious beliefs excuse him from compliance with an otherwise valid law prohibiting conduct that government is free to regulate. Allowing exceptions to every state law or regulation affecting religion would open the prospect of constitutionally required exemptions from civic obligations of almost every conceivable kind." Justice Scalia goes on to cite examples such as compulsory military service, payment of taxes, vaccination requirements, and child-neglect laws.
Minter opined that while there would be definite support to overturning Smith by three of the court's conservative justices Samuel Alito, Clarence Thomas and Neil Gorsuch, he was doubtful that Chief Justice John Roberts, or the court's other conservative justices Stephen Breyer, Brett Kavanaugh, and Amy Coney Barrett are that eager, given that there isn't a legal remedy or replacement for Smith that would not create chaos within the federal judiciary in future challenges.
Properly understood, today's decision is a significant victory for LGBTQ people, Minter said. The focus is on a contractual clause which is what the court focused in on. Writing in concurrence, Justice Alito noted, albeit it somewhat sarcastically, "This decision might as well be written on the dissolving paper sold in magic shops. The City has been adamant about pressuring CSS to give in, and if the City wants to get around today's decision, it can simply eliminate the never-used exemption power. If it does that, then, voilà, today's decision will vanish — and the parties will be back where they started."
Minter pointed out that the Court did not change the current constitutional framework, which permits governments to enforce antidiscrimination laws that prohibit discrimination against LGBTQ people even when doing so may have a disparate burden on those who hold certain religious beliefs.
"As a result of today's decision, those who feared the Court might create a sweeping new religious exemption to such laws can breathe a sigh of relief," he concluded.
Also weighing in was Leslie Cooper, deputy director of the ACLU's LGBTQ & HIV Project. "We are relieved that the court did not recognize a license to discriminate based on religious beliefs," she said.
"Opponents of LGBTQ equality have been seeking to undo hard-won non-discrimination protections by asking the court to establish a constitutional right to opt out of such laws when discrimination is motivated by religious beliefs. This is the second time in four years that the court has declined to do so. This is good news for LGBTQ people and for everyone who depends on the protections of non-discrimination laws," Cooper added.
Eugene Volokh, the Gary T. Schwartz Professor of Law at the University of California Los Angeles School of Law, writing in his Volokh Conspiracy blog noted;
Justice Barrett, joined by Justice Kavanaugh, concurring: The original meaning of the Free Exercise Clause is unclear on the broader question of religious exemptions from generally applicable laws, but "As a matter of text and structure, it is difficult to see why the Free Exercise Clause—lone among the First Amendment freedoms—offers nothing more than protection from discrimination." Yet Justices Barrett and Kavanaugh are "skeptical about swapping Smith's categorical antidiscrimination approach for an equally categorical strict scrutiny regime, particularly when this Court's resolution of conflicts between generally applicable laws and other First Amendment rights—like speech and assembly—has been much more nuanced." In particular,
To name a few: Should entities like Catholic Social Services—which is an arm of the Catholic Church—be treated differently than individuals? Cf. Hosanna-Tabor Evangelical Lutheran Church and School v. EEOC (2012) [providing broad protection for certain decisions by religious institutions -EV]. Should there be a distinction between indirect and direct burdens on religious exercise? Cf. Braunfeld v. Brown (1961) (plurality opinion). What forms of scrutiny should apply? Compare Sherbert v. Verner (1963) (assessing whether government's interest is "'compelling'"), with Gillette v. United States (1971) (assessing whether government's interest is "substantial"). And if the answer is strict scrutiny, would pre-Smith cases rejecting free exercise challenges to garden-variety laws come out the same way? See Smith.
M. Currey Cook, Counsel and Youth in Out-of-Home Care Project Director at Lambda Legal, issued the following statement. "Today's ruling by the Supreme Court is troubling but, importantly, it refused to give a free pass to people or agencies that want to discriminate against LGBTQ people for religious reasons and is limited to the specifics of Philadelphia's foster care system. Instead, the Court validated the City's 'weighty' interest in the equal treatment of LGBTQ prospective foster parents and foster children. The only reason those interests did not carry the day was due to the specifics of the City's contract. Because the Court decided the case on contract-specific grounds, the City can address the situation by rewriting its contracts."
"But make no mistake. Philadelphia has never refused to work with Catholic Social Services. The agency has continued to receive millions of dollars in foster care contracts from Philadelphia and the contract at issue simply applied a standard, important nondiscrimination principle to its contract agencies. Foster care is a government function, and all governments have a compelling interest in ensuring their contract agencies, including faith-based ones, treat all children and families equally. And today's ruling does mean, at least for now, that different-sex married couples have access to all city agencies, while same-sex couples do not," Cook said.
"The court's ruling today on Fulton is a narrow one, limited in both nature and scope. The most important take-away is that the Supreme Court unanimously refused to allow a religious entity to have a license to discriminate. We stand in solidarity with the community in Philadelphia that is working for the fair and equitable treatment of those who want to provide safe and loving homes to children and hold in our hearts the many children who will be impacted by this decision," Kierra Johnson, Executive Director of the National LGBTQ Task Force said.
"The work ahead for our community is clear – we must continue to advocate for local and state non-discrimination laws, apply the ones that exist and most importantly, fight for the Equality Act, which would provide long overdue Federal protections to the LGBTQ community and many others," she added.
Equality California's Executive Director Rick Chavez Zbur, a prominent civil rights attorney weighed in saying, "Today's ruling by the Court is limited in nature and scope. While the Court ruled against the City based on the specific facts of this case, we are heartened by the fact that it did not recognize or create a license to discriminate. The Court's ruling means that governments can — and must — continue to enforce neutral, generally applicable laws that protect LGBTQ+ people from discrimination both inside and out of the foster care system."
There was a note of defiance and dissent to the ruling from the SPLC listed anti-LGBTQ hate group, the Family Research Council, which released this tweet:
Religious liberty—the freedom to hold religious beliefs of one's own choosing and to live in accordance with those beliefs—is an inherent human right.

— Family Research Council (@FRCdc) June 17, 2021
LGBTQ Florida state Rep. Michele Rayner announces bid for Congress
"I am making this announcement during Pride Month – a time we recognize how far LGBTQ folks have come and how far we have to go"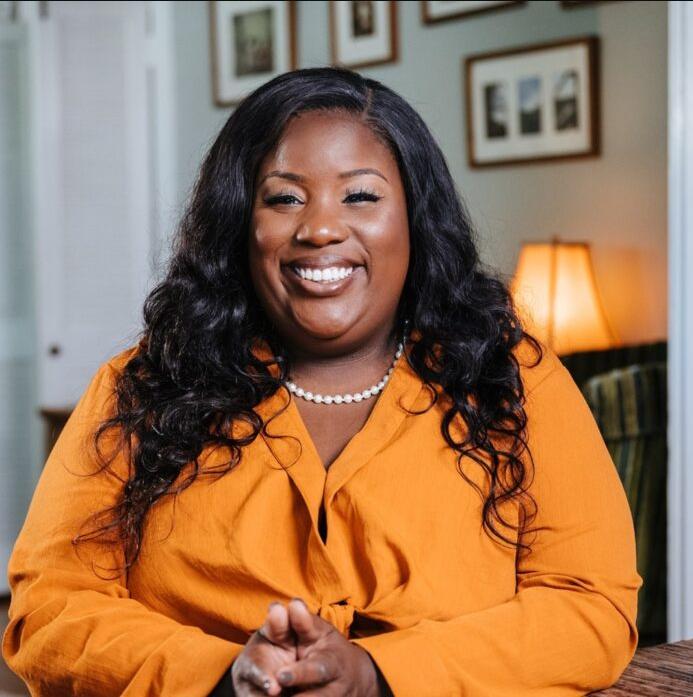 LARGO, FL. – The race to replace Democrat Charles Joseph (Charlie) Crist Jr. in Florida's 13th Congressional District seat was joined by civil rights attorney and state Representative Michele Rayner (D-District 70) Monday.
In a small gathering at her church, the Lighthouse Church of Jesus in Largo, which is the third largest city in Pinellas County, she announced her bid for the seat occupied by Charlie Crist who is leaving Congress in 2022 after serving three terms to make a run for Governor challenging Republican Governor Ron DeSantis.
Rayner who was elected to the Florida House in 2020, was the first openly Black LGBTQ woman to be elected to the Florida Legislature. If she is elected to the U.S. House, she will be one of the first openly queer Black women to serve on the Hill. Speaking to supporters on Monday she acknowledged her announcement to run for Congress was made during Pride Month. However, she noted that issues such as access to quality education, affordable health care, environment issues, systemic racism and more are of paramount concern to her.
"These are serious problems that require serious public servants working to address them," Rayner said. "It's not lost on me that I am making this announcement during Pride Month – a time we recognize how far LGBTQ folks have come and how far we have to go."
"And I understand, if elected, that I will be one of the first openly queer Black women to serve in Congress. I say that because I want to go ahead and say that that is not why I am running- because I am running to continue to serve my community with the same determination, tenacity, selflessness and commitment to public service that I have employed throughout my whole time here in Florida," she added.
Raynor briefly mentioned the death of her father in December of 2020 and then shifted her emphasis to the purpose to her run for the U.S. House characterizing her campaign [as] "about bringing all of our communities together to create positive change in this society."
"It's about public service…this campaign is very personal for me," she said. "My vision is for my community and this state – and indeed – I believe the whole United States to be governed by representatives and people who truly serve their constituents – not themselves."
In addition to Raynor, other Democrats who have announced their intent to run are Eric Lynn, former foreign policy adviser to former President Barack Obama, and Benjamin Frank Diamond, an attorney also a member of the Florida House of Representatives from the 68th district.
The only Republican candidate who has declared for the seat, U.S. Air Force veteran Anna Paulina Luna, who ran against and lost to Crist in last year's November elections.
Rayner lives in St. Petersburg with her wife Bianca Goolsby.