Fan-favorite host Dan Babic joins new 'Vanderpump Dogs' reality series
The series follows Vanderpump and staff as they match rescues to new forever homes.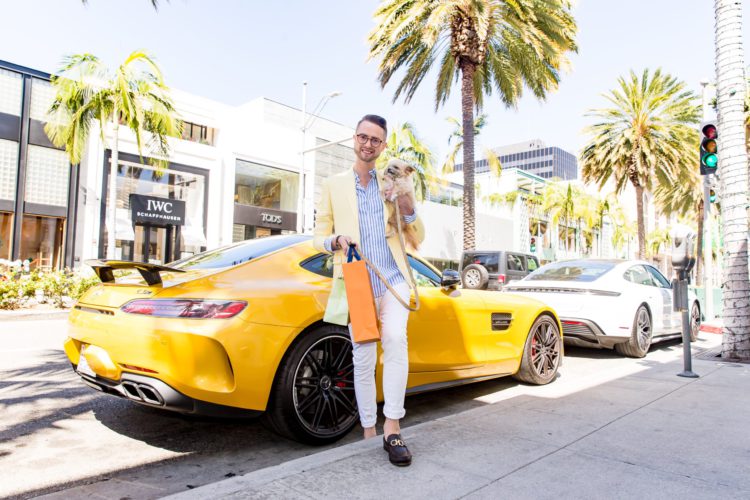 LOS ANGELES – Any fan of Lisa Vanderpump knows loves animals, especially dogs! In fact, the restauranteur, TV star, author and actress has run a Los Angeles-based dog rescue foundation since 2016.
Now, the foundation has a show of its own – the "Vanderpump Rules" star's newest spinoff series, "Vanderpump Dogs."
Vanderpump founded the organization with husband Ken Todd after becoming aware of the Yulin Dog Meat Festival in China and witnessing the horrific images of slaughter and abuse faced by the dogs there. Together with their partner Dr. John Sessa, they launched the campaign Stop Yulin Forever, a movement which has gained momentum and inspired activists all over the world to end the Yulin Dog Meat Festival and encourage more humane treatment for dogs worldwide.
The three founders hope to reinvent the image of a dog shelter, from a pound to a palace, doing everything the Vanderpump way: they rescue, rehabilitate, primp, and pamper dogs in need of a loving forever home.
The new show, which airs this week on Peacock, will follow Vanderpump and the staff at the Foundation's rescue center as they work to find just the right humans to give the dogs the loving home they deserve. Each of the episodes will focus on the characters who come to the foundation to adopt their forever friend, all with a dose of comedy and a dash of drama – and one of them will Los Angeles-based TV host and style expert Dan Babic, who has joined the show as a leading cast member.
Babic, an Australian native who identifies as LGBTQ, is known to fans as the lead host of FabTV on Roku, where he covers everything you need to know about celebrities and Hollywood. He is a fixture on red carpets at the Oscars, Golden Globes, and many other events, where his interviews have garnered over 36 million views. He also hosts "Design Genius" on Fashion Television, a "Project Runway" style show that currently airs in 160 countries and boasts nearly 350 million viewers. In addition, he travels the world on The CW's "Unfiltered Experience," hosting beauty exhibitions and panels with celebrities and influencers around the globe. In January, he appeared on E! Network's "Dating No Filter."
The larger than life host and fashion expert – who is often referred to as "gay Lisa Vanderpump" – joins the show with its second episode, which focuses on his jet-setting lifestyle and his wish to find a dog that can accompany him on the red carpet, front row at fashion week, and all his other worldwide adventures. With the help of Lisa's rescue foundation, he finds the perfect companion in the adorable Gizmo.
Peacock drops all six episodes of "Vanderpump Dogs" on June 9. Watch the trailer below.
Sesame Street embraces 'Gay Dads' for this year's Pride month
Love is love, and we are so happy to add this special family to our Sesame family and Happy Pride to all!!!!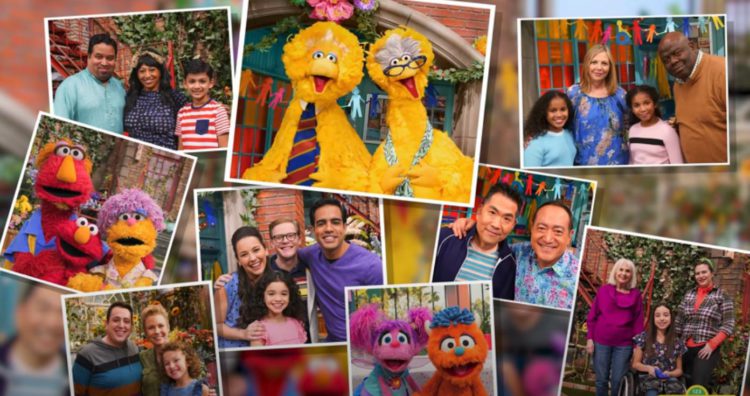 NEW YORK – The iconic children's program Sesame Street enhanced LGBTQ visibility this Pride season introducing two gay dads and their daughter, in a special episode directed by Japanese American actor and theatre director Alan Muraoka who also plays Alan, the current owner of Hooper's Store on the show.
Muraoka shared the exciting news on Facebook, saying he was "honored and humbled" to have directed such a milestone episode, "Love is love, and we are so happy to add this special family to our Sesame family. Happy Pride to all!!!!," he posted.
"The 'Family Day' episode of Sesame Street sends the simple and important message that families come in all forms and that love and acceptance are always the most important ingredients in a family," GLAAD President and CEO Sarah Kate Ellis tells Yahoo Entertainment. "Frank and Dave, as Mia's dads, are the latest characters in an undeniable trend of inclusion across kids & family programming, one that allows millions of proud LGBTQ parents, and our children, to finally get to see families like ours reflected on TV."
Sesame Workshop (formerly Children's Television Workshop), which produces the show for National Educational Television on PBS has long embraced LGBGTQ visibility and equality. In addition to having openly gay celebrities such as Sir Elton John, Ellen DeGeneres, Billy Eichner, Billy Porter and recently Lil Nas X, guest star or make appearances, the show has produced several shows with positive LGBTQ themes over the past decade.
Dashaun Wesley from 'Legendary' talks about the power of the ballroom
Known literally as The King of Vogue, and an icon in the ballroom circuit talks about Pose and Legendary with Rob Watson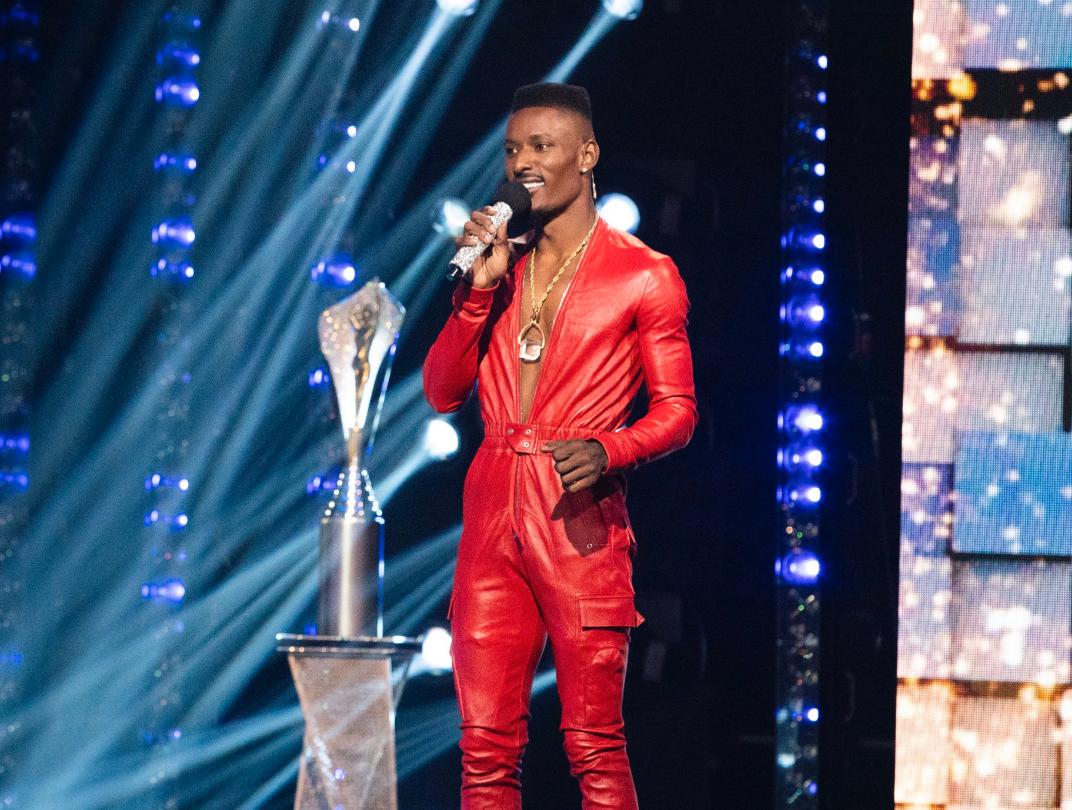 HOLLYWOOD – RATED LGBT RADIO welcomes special guest Dashaun Wesley! He is not only a dancer, an MC, and actor who appears as Shadow Wintour on Pose, but he himself is an icon in the ballroom circuit and known literally as The King of Vogue. We talk about the magic of the show Legendary on HBO Max, his insights of the history behind it and all it represents, and the power of the ballroom!
Show must go on- Lil Nas X's embarrassing wardrobe malfunction on SNL
He kept singing in what reviewers and commentators are calling "the gayest performance ever on national television" and "iconic."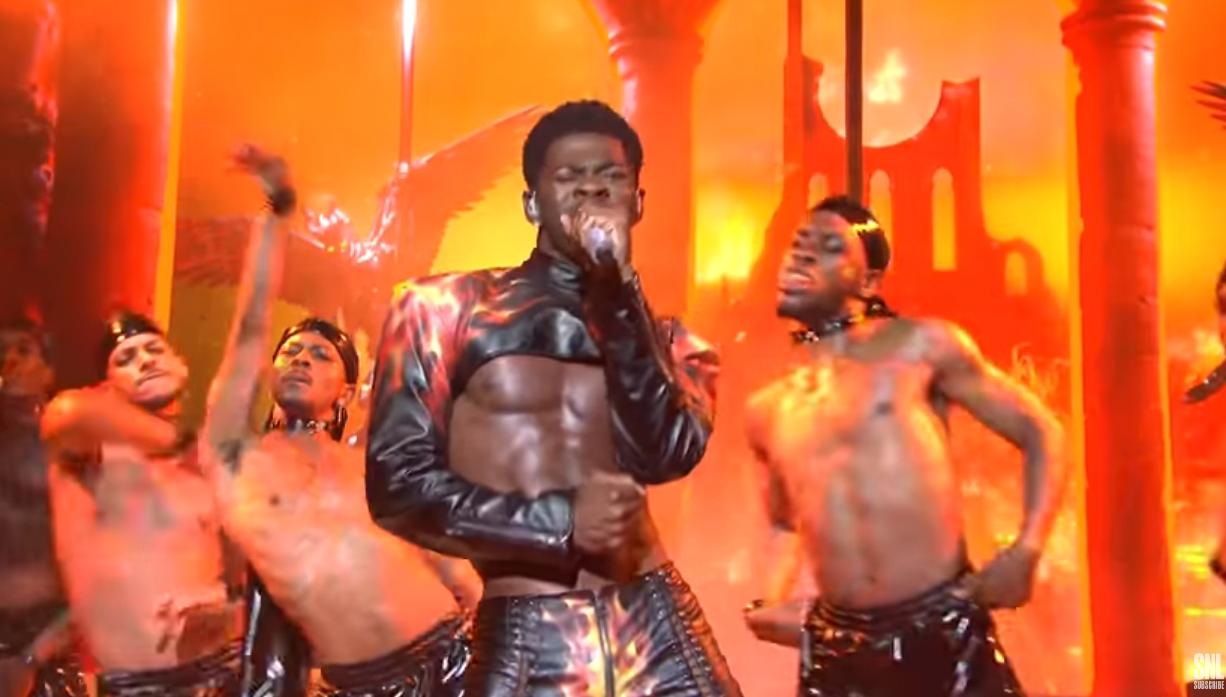 NEW YORK – Montero Lamar Hill, known by his stage name Lil Nas X, was performing his latest hit single 'Call Me By Your Name' from his album MONTERO on NBC's Saturday Night Live when his pants ripped at the crotch.
The openly gay singer-songwriter- rapper glanced down then back up at the audience, covered the affected area with his hand and kept singing in what reviewers and commentators are calling "the gayest performance ever on national television" and "iconic."
WATCH: