New York Gender Recognition Act passes heads to Governor Cuomo
"We are protected by a constitution. Nowhere does it say that these rights don't apply to one group of people."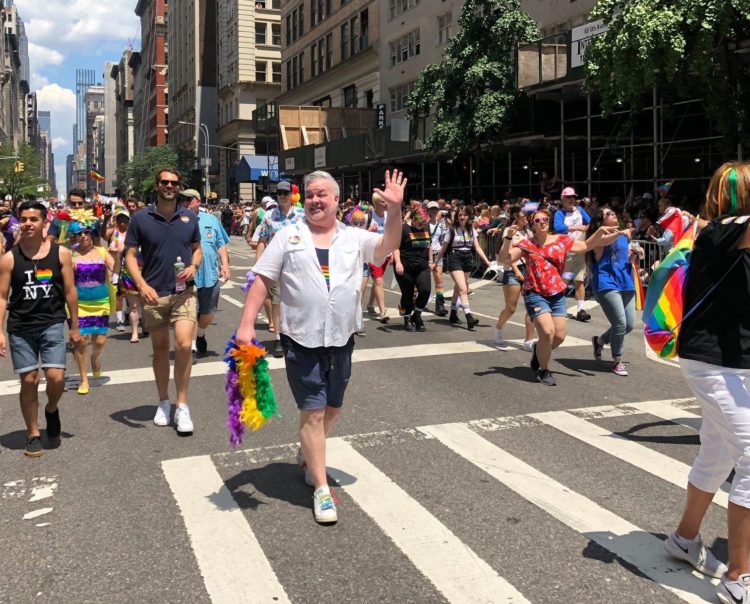 ALBANY, NY. – With a final push shepherded by openly gay New York State Assemblymember Daniel O'Donnell, (D), the New York State Assembly passed New York Senate Bill S4402 and its Assembly companion bill A5465, the Gender Recognition Act. The legislation now heads to New York's Democratic Governor Andrew Cuomo who is expected to sign the measure.
The legislation allows for an "x" designation on the state's driver's licenses. The measure would also help waive an outdated rule requiring people to publish a notification in a newspaper when they change their name in the state. 
"Today is a proud day for New York State, as we secure our standing as a leader in LGBTQ rights and ensure that transgender, non-binary, and intersex New Yorkers have the equality and dignity they deserve," O'Donnell said. "No one should face overwhelming financial, medical, and bureaucratic barriers simply to have their existence officially recognized. These obstacles only serve to make people's lives harder and more dangerous, particularly for trans New Yorkers of color who too often have limited resources, face disproportionate rates of violence, and are already marginalized by our legal system. I am deeply honored to carry this important bill and thank all of the trans, non-binary, and intersex advocates who have worked tirelessly to shape and support it."
On Tuesday, June 8, the State Senate passed S4402, which was co-sponsored by openly gay State Senator Brad Hoylman. In an interview published the same day by The Hill, when asked about the GRA, O'Donnell noted that transgender rights is one of his life pursuits, and that there is still much work to be done.
"When marriage equality was passed, I knew there would be a backlash. I didn't know the backlash would be directed at trans people, or involve bathrooms. So, there's work to be done. Last year, we passed a bill that said if a bathroom only has one toilet, anyone is allowed to use it, to prevent people from being threatened or beaten up for using the wrong bathroom," he said. "We are supposed to be free, and we're all living in America where we are protected by a constitution. Nowhere does it say that these rights don't apply to one group of people," he added.
Happy Pride to all!!! 🌈🏳️‍⚧️🏳️‍🌈🏳️‍⚧️💫✨ https://t.co/9YTFBzQdo0

— Danny O'Donnell (@Danny_ODonnell_) June 11, 2021
Gay City News reported that the legislation drew praise from LGBTQ legal advocates who have long fought for reform. Andy Marra, who is the executive director of the Transgender Legal Defense & Education Fund (TLDEF), said TLDEF worked to secure key elements of the bill, including waiving the requirement for medical documentation as well as the removal of the publication requirement in newspapers.
"Along with our colleagues at the Empire Justice Center and the Gender Recognition Act Coalition, TLDEF worked closely with state lawmakers to craft some of the most inclusive legislation to date," Marra said in an email to GCN. "This bill can now serve as a model for other states across the country."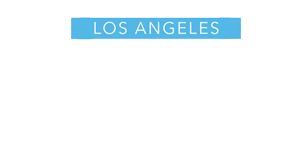 Embattled New York Governor Andrew Cuomo resigns
The announcement comes a week after the release of a damning report that says he sexually harassed 11 women.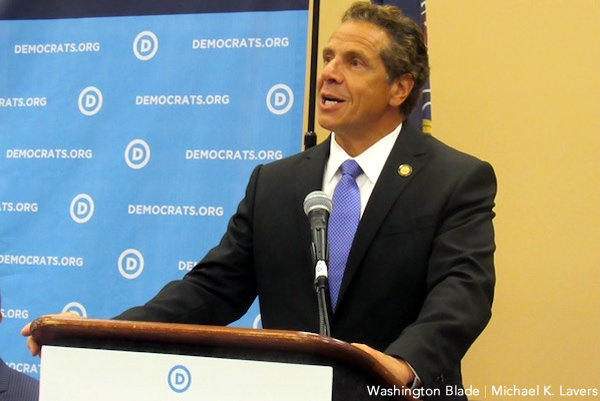 NEW YORK — Embattled New York Gov. Andrew Cuomo on Tuesday resigned.
Cuomo announced his resignation a week after state Attorney General Leticia James released a damning report that concluded he sexually harassed 11 women.
The report implicates Human Rights Campaign President Alphonso David — a previous Cuomo counselor — as part of a coordinated effort to discredit one of the women who accused the soon-to-be-former governor of sexual harassment. HRC on Monday announced it will conduct an independent review of David.
Roberta Kaplan, a lawyer who successfully argued against the Defense of Marriage Act before the U.S. Supreme Court, on Monday resigned from the Time's Up board of directors after James' report indicated she reviewed and read an op-ed that sought to discredit one of Cuomo's accusers.
The op-ed was not published.
Lieutenant Gov. Kathy Hochul will succeed Cuomo once his resignation takes effect in two weeks.
Chris Johnson contributed to this report.
Pride ban on NYPD seen as support for trans, BIPOC attendees
Organizers to provide 'community-based security and first responders'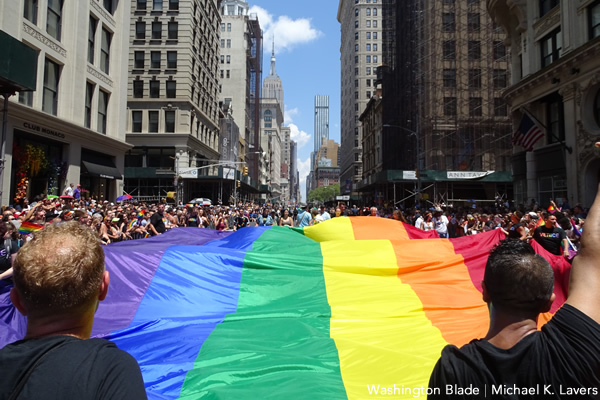 NEW YORK – New York City Pride announced last month that it would no longer allow corrections and law enforcement exhibitors to participate in NYC Pride events until 2025. The decision is in accordance with NYC Pride's commitment to create safe spaces for marginalized LGBTQ groups including BIPOC and transgender individuals at their Pride festivities.
"Effective immediately, NYC Pride will ban corrections and law enforcement exhibitors at NYC Pride events until 2025. At that time their participation will be reviewed by the Community Relations and Diversity, Accessibility, and Inclusion committees, as well as the Executive Board," reads NYC Pride's statement. NYC Pride is scheduled for June 27.
To make sure that safety regulations are still adhered to at events, NYC Pride will "transition to providing increased community-based security and first responders, while simultaneously taking steps to reduce NYPD presence at events."
Police officers being banned from participating in Pride parades and festivities is not an unfamiliar conversation to LGBTQ advocacy and activist groups in North America. In 2018, Capital Pride in D.C. announced that uniformed officers would not be allowed to march in the Pride parade. In 2019, Pride Toronto announced that uniformed police officers would not be permitted to attend any Pride Toronto events.
The announcement was preceded by a voting session that took place among Pride Toronto members. Global News, a Canadian news platform, reported a final result of 163-161, disallowing police participation in Pride Toronto events.
Global News also reports that Pride Toronto committed to using their $1.25 million federal grant to examine the LGBTQ community's feelings regarding police, and to forge a way forward.
In solidarity with the #BlackLivesMatter movement, Vancouver Pride Society announced in 2020 that police officers were no longer welcome to march and exhibit during any of Vancouver Pride Society's festivities.
"The roots of Pride are in righteous anger, riot and uprising against police brutality. These riots against the violence of the police were led by Black and Brown trans women and queer people. The Stonewall Riots propelled gay movements from assimilationist tactics towards unapologetic Pride. These riots worked," reads Vancouver Pride Society's statement.
The organization also pledged to ensure public safety by participating in calls to defund the police and "commit to learning and convening community dialogues about what these alternative forms of managing public safety look like."
Why ban the police? The decision from NYC Pride was simple: given the law enforcement's history of police brutality in America, there is a need to ensure that BIPOC and transgender individuals who attend Pride events can do so comfortably, without feeling vulnerable at events meant to be safe havens that allow full, unabashed identity expression and manifestation.
"After many interactions between the police and LGBTQ community locally, [including] the passive aggressive moves between the NYPD and peaceful protestors in Washington Square Park last year, we have to look at the history," said André Thomas, NYC Pride co-chair. "The ability to welcome Black, Brown, and trans Americans at our events is an even higher priority than for someone to be able to wear police uniform in a parade."
It is no secret that BIPOC and transgender communities are some of the most vulnerable groups when it comes to interactions with corrections and law enforcement officers.
Mapping Police Violence reports that in 2020, Black people constituted 28% of those killed by the police despite only constituting 13% of the country's population. The 2015 U.S. Transgender Survey also reports that Black transgender people were 50% more likely to report that their interactions with police officers as suspecting them of soliciting sex work and leading to an arrest. In addition, the Movement Advancement Project reports in a 2017 study that nearly 40% of incarcerated girls identify as LGB and 85-90% of incarcerated LGBTQ youth are LGBTQ youth of color.
With this in mind, NYC Pride's goal is to make their events harm-and-fear-free for members of the LGBTQ community.
To supplement the absence of corrections and law enforcement officers at NYC Pride events, the organization will provide community-based security companies and first responders who will ensure that Pride events are secure and will also be on standby in case of emergencies.
As part of their training, the security companies are primed on how to deal with all kinds of situations including responding to an active shooter.
"Our staff has gone through active shooter training and everything it entails including what they're wearing and how they're identifiable to the community," said Thomas. "We want to ensure people that even though the NYPD may be a block away, there is still security [present] to take care of your needs."
A lot of NYC Pride's information regarding security measures is currently being relayed through social media and reportage from various news sources.
"We tweeted about our meetings that we had with the NYPD to reinforce public safety after the initial news broke out of what's been going on," said Thomas.
Regarding whether NYC Pride will implement this year's model for next year's Pride, "[NYC Pride is] figuring out what works and what doesn't," said Thomas. "We're trying to do things in a hybrid model with some limited in-person and some virtual events. We're going to figure out what to keep and what to change, and this will influence the planning and processes that we do."
As for future Prides, Thomas wants everyone to remember this: "It's always someone's first Pride, and so, you want to be able to give someone that special experience. So, for future Prides, we'll be working on greater inclusivity and representation."
Out lawyer challenges Trump loyalist in New York congressional race
Putorti stressed he's a gay man of faith saying "I do think that being gay gives a different perspective in leadership which is important."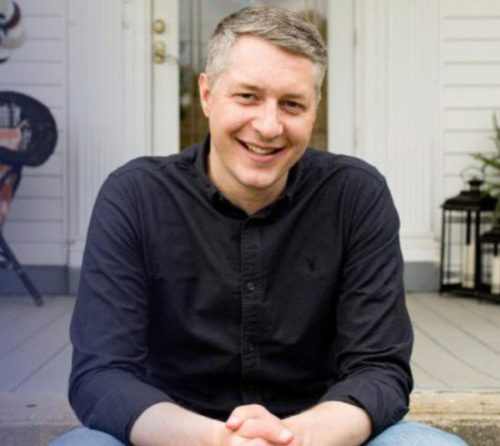 WHITEHALL, NY. – A challenger to U.S. Representative Elise Stefanik, whose loyalty to former President Donald Trump elevated her to the number three leadership spot in the House Republican caucus, has emerged in next year's midterm congressional races.
Matt Putorti, a Democrat and openly gay attorney announced his candidacy for the seat to represent New York's 21st Congressional District in a campaign video from Whitehall, New York Monday.
He's facing incumbent Republican Stefanik, who had been selected by House Republicans earlier this year to replace Wyoming Rep. Liz Cheney in a divisive leadership fight over Cheney's repeatedly criticism of former President Trump for questioning the results of the 2020 election.
Cheney told reporters that the Republican Party should return to fighting for conservative values and not be "dragged backward by the very dangerous lies of a former president."
The Hill reported that Putorti is the second Democrat to challenge Stefanik in the 21st district. Ezra Watson, a Wilton, N.Y.-based Democrat, filed his candidacy with the Federal Elections Commission four months ago in March.
Putorti stressed he is a "gay man of faith," the attorney is a practicing Catholic, and said in the video, "I do think that being gay gives a different perspective in leadership which is important."
A spokesperson for Rep. Stefanik's campaign organization reacted to the news of Putorti's announcement in a statement;
"Congresswoman Elise Stefanik works hard every day to successfully deliver results to the hardworking families of the North Country especially our small businesses, manufacturers, farmers, seniors, veterans, and military families. She was just re-elected by the highest number of votes in the history of any North Country congressional candidate earning support from Republicans, Democrats, and Independents. She will continue to fight every day to ensure the North Country has a seat at the highest levels of government to make our voices heard," Stefanik senior advisor Alex Degrasse said.
"New York City lawyer Matt Putorti joins declared candidate Ezra Watson as the second radical Far-Left Socialist Democrat candidate who has announced," he said. "The Stefanik campaign will continue to make sure voters know the choice next November between real results for the North Country versus another Far-Left Socialist who will be a rubber stamp for Nancy Pelosi, Joe Biden, and Andrew Cuomo's failed policies. Voters will immediately learn that New York City Far Left lawyer Matt Putorti supported and donated to to radical Socialist Squad Members of Congress who support defunding the police, trillions in new taxes, open borders, and gun bans."
New York's 21st Congressional District is a heavily Republican and conservative area where Stefanik is a formidable opponent, she has won four times by large to very large margins according to New York State elections data.
Putorti has already put together the team that will run his campaign, including Eric Hyers, described as managing winning races for current Democratic Governor of Kentucky Andy Beshear (2019), former Montana Democratic Governor Steve Bullock (MT, 2016), and former Democratic Governor of Rhode Island and current Biden Administration U.S. Secretary of Commerce, Gina Raimondo (RI, 2014), as well as congressional campaigns for openly out Rhode Island U.S. Rep. David Cicilline (RI-01, 2012 and 2010).
My name is Matt Putorti. Today, I'm announcing my candidacy for Congress in #NY21. The North Country taught me the meaning of service, community, empathy, and patriotism. Elise Stefanik threatens these values and our democracy. I'm going to give this race everything I've got. pic.twitter.com/AjJh5G8Luy

— Matt Putorti (@MattPutorti) June 14, 2021