SCOTUS ruling on Philadelphia case, LGBTQ groups view with some relief
Immediate reaction from some LGBTQ groups and individuals was dismay, while others viewed the decision as a relief.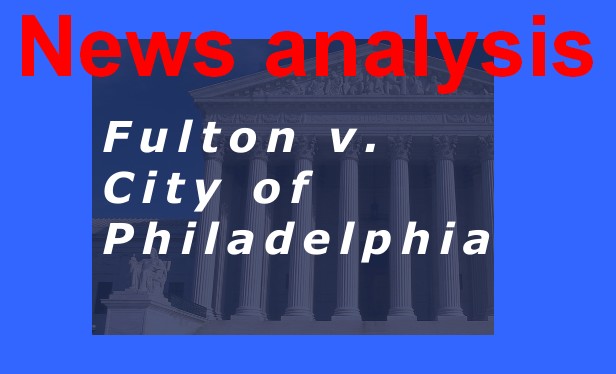 LOS ANGELES – The U.S. Supreme Court issued its decision Thursday in a unanimous 9-0 ruling that sided with Catholic Social Services (CSS), a Catholic social services organization that sued the city of Philadelphia after the city excluded it from a foster-care program due to the organization's refusal to certify same-sex couples as foster parents.
Immediate reaction from some LGBTQ groups and individuals was dismay, while others viewed the decision as a relief. Shannon Minter, Legal Director for the National Center for Lesbian Rights, told the Blade in a phone call Thursday that ruling was exceedingly narrow, aimed at a section of the contract by the City, and more importantly was not a ruling that would be citable in future litigation in terms of an anti-LGBTQ basis.
Specifically, Minter noted that with this unanimous ruling, the court avoided a situation that would overrule the 1990 SCOTUS ruling in the case of [the] Employment Division, Department of Human Resources of Oregon v. Smith. That ruling, authored by Associate U.S. Supreme Court Justice Antonin Scalia had made it more difficult for religious people and groups to secure exemptions from generally applicable laws governing anti-discrimination
Scalia in the Smith case wrote; [that] "the Court has never held that an individual's religious beliefs excuse him from compliance with an otherwise valid law prohibiting conduct that government is free to regulate. Allowing exceptions to every state law or regulation affecting religion would open the prospect of constitutionally required exemptions from civic obligations of almost every conceivable kind." Justice Scalia goes on to cite examples such as compulsory military service, payment of taxes, vaccination requirements, and child-neglect laws.
Minter opined that while there would be definite support to overturning Smith by three of the court's conservative justices Samuel Alito, Clarence Thomas and Neil Gorsuch, he was doubtful that Chief Justice John Roberts, or the court's other conservative justices Stephen Breyer, Brett Kavanaugh, and Amy Coney Barrett are that eager, given that there isn't a legal remedy or replacement for Smith that would not create chaos within the federal judiciary in future challenges.
Properly understood, today's decision is a significant victory for LGBTQ people, Minter said. The focus is on a contractual clause which is what the court focused in on. Writing in concurrence, Justice Alito noted, albeit it somewhat sarcastically, "This decision might as well be written on the dissolving paper sold in magic shops. The City has been adamant about pressuring CSS to give in, and if the City wants to get around today's decision, it can simply eliminate the never-used exemption power. If it does that, then, voilà, today's decision will vanish — and the parties will be back where they started."
Minter pointed out that the Court did not change the current constitutional framework, which permits governments to enforce antidiscrimination laws that prohibit discrimination against LGBTQ people even when doing so may have a disparate burden on those who hold certain religious beliefs.
"As a result of today's decision, those who feared the Court might create a sweeping new religious exemption to such laws can breathe a sigh of relief," he concluded.
Also weighing in was Leslie Cooper, deputy director of the ACLU's LGBTQ & HIV Project. "We are relieved that the court did not recognize a license to discriminate based on religious beliefs," she said.
"Opponents of LGBTQ equality have been seeking to undo hard-won non-discrimination protections by asking the court to establish a constitutional right to opt out of such laws when discrimination is motivated by religious beliefs. This is the second time in four years that the court has declined to do so. This is good news for LGBTQ people and for everyone who depends on the protections of non-discrimination laws," Cooper added.
Eugene Volokh, the Gary T. Schwartz Professor of Law at the University of California Los Angeles School of Law, writing in his Volokh Conspiracy blog noted;
Justice Barrett, joined by Justice Kavanaugh, concurring: The original meaning of the Free Exercise Clause is unclear on the broader question of religious exemptions from generally applicable laws, but "As a matter of text and structure, it is difficult to see why the Free Exercise Clause—lone among the First Amendment freedoms—offers nothing more than protection from discrimination." Yet Justices Barrett and Kavanaugh are "skeptical about swapping Smith's categorical antidiscrimination approach for an equally categorical strict scrutiny regime, particularly when this Court's resolution of conflicts between generally applicable laws and other First Amendment rights—like speech and assembly—has been much more nuanced." In particular,
To name a few: Should entities like Catholic Social Services—which is an arm of the Catholic Church—be treated differently than individuals? Cf. Hosanna-Tabor Evangelical Lutheran Church and School v. EEOC (2012) [providing broad protection for certain decisions by religious institutions -EV]. Should there be a distinction between indirect and direct burdens on religious exercise? Cf. Braunfeld v. Brown (1961) (plurality opinion). What forms of scrutiny should apply? Compare Sherbert v. Verner (1963) (assessing whether government's interest is "'compelling'"), with Gillette v. United States (1971) (assessing whether government's interest is "substantial"). And if the answer is strict scrutiny, would pre-Smith cases rejecting free exercise challenges to garden-variety laws come out the same way? See Smith.
M. Currey Cook, Counsel and Youth in Out-of-Home Care Project Director at Lambda Legal, issued the following statement. "Today's ruling by the Supreme Court is troubling but, importantly, it refused to give a free pass to people or agencies that want to discriminate against LGBTQ people for religious reasons and is limited to the specifics of Philadelphia's foster care system. Instead, the Court validated the City's 'weighty' interest in the equal treatment of LGBTQ prospective foster parents and foster children. The only reason those interests did not carry the day was due to the specifics of the City's contract. Because the Court decided the case on contract-specific grounds, the City can address the situation by rewriting its contracts."
"But make no mistake. Philadelphia has never refused to work with Catholic Social Services. The agency has continued to receive millions of dollars in foster care contracts from Philadelphia and the contract at issue simply applied a standard, important nondiscrimination principle to its contract agencies. Foster care is a government function, and all governments have a compelling interest in ensuring their contract agencies, including faith-based ones, treat all children and families equally. And today's ruling does mean, at least for now, that different-sex married couples have access to all city agencies, while same-sex couples do not," Cook said.
"The court's ruling today on Fulton is a narrow one, limited in both nature and scope. The most important take-away is that the Supreme Court unanimously refused to allow a religious entity to have a license to discriminate. We stand in solidarity with the community in Philadelphia that is working for the fair and equitable treatment of those who want to provide safe and loving homes to children and hold in our hearts the many children who will be impacted by this decision," Kierra Johnson, Executive Director of the National LGBTQ Task Force said.
"The work ahead for our community is clear – we must continue to advocate for local and state non-discrimination laws, apply the ones that exist and most importantly, fight for the Equality Act, which would provide long overdue Federal protections to the LGBTQ community and many others," she added.
Equality California's Executive Director Rick Chavez Zbur, a prominent civil rights attorney weighed in saying, "Today's ruling by the Court is limited in nature and scope. While the Court ruled against the City based on the specific facts of this case, we are heartened by the fact that it did not recognize or create a license to discriminate. The Court's ruling means that governments can — and must — continue to enforce neutral, generally applicable laws that protect LGBTQ+ people from discrimination both inside and out of the foster care system."
There was a note of defiance and dissent to the ruling from the SPLC listed anti-LGBTQ hate group, the Family Research Council, which released this tweet:
Religious liberty—the freedom to hold religious beliefs of one's own choosing and to live in accordance with those beliefs—is an inherent human right.

— Family Research Council (@FRCdc) June 17, 2021
Kick Big Tobacco OUT of California Political Campaigns launches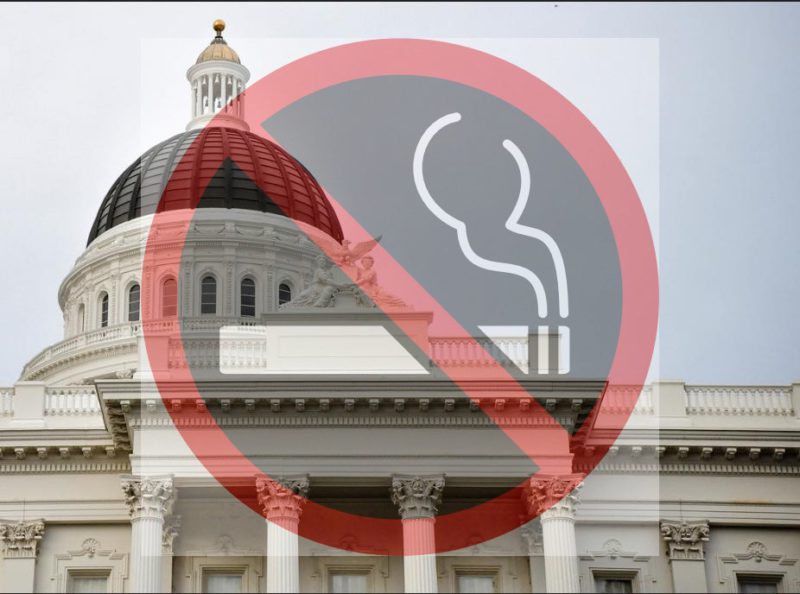 LOS ANGELES — The OUT Against Big Tobacco coalition supported by Equality California Institute launched a pledge last week urging California legislators and candidates to voluntarily refuse campaign contributions from the tobacco industry.
A total of sixteen legislators and candidates have taken the pledge thus far, with more expected to sign on as the 2022 campaign season gets underway.
The pledge was launched in conjunction with the American Cancer Society's Great American Smokeout, a national day in recognition of tobacco users who are looking to quit tobacco for good. LGBTQ+ people are more than TWICE as likely to smoke as our non-LGBTQ+ peers, and nearly 30,000 LGBTQ+ people across the country die every year of tobacco-related causes.
Initial signers of OUT Against Big Tobacco's pledge not to take tobacco industry campaign contributions include:
Senator Lena Gonzalez (D-Long Beach)
Senator Dave Min (D-Irvine)
Senator Scott Wiener (D-San Francisco)
Assemblymember Sabrina Cervantes (D-Corona)
Assemblymember Tasha Boerner Horvath (D-Encinitas)
Assemblymember Cottie Petrie-Norris (D-Laguna Beach)
Annie Cho, candidate for Assembly District 38
Supervisor Matt Haney, candidate for Assembly District 17
Daniel Hertzberg, candidate for Senate District 18
Mayor Christy Holstege, candidate for Assembly District 42
Bilal Mahmood, candidate for Assembly District 17
Mayor Lily Mei, candidate for Senate District 10
Caroline Menjivar, candidate for Senate District 18
Andrea Rosenthal, candidate for Assembly District 36
Rick Chavez Zbur, candidate for Assembly District 50
"For decades, Big Tobacco has used their profits to place themselves as friends of our community. This year we are kicking them OUT; out of our Pride, out of our organizations, and out of our politics," said Equality California Program Manager, Dr. Shannon Kozlovich. "We are calling all 2022 California State legislative candidates to stand with us and pledge to run tobacco free campaigns.
"The tobacco industry is killing our children, killing people of color, killing people that have underlying health conditions. We have to take a stand by not accepting tobacco contributions!" said Senator Lena Gonzalez.
In California's 2020 Senate and Assembly election cycle, tobacco companies spent $6 million on campaign contributions, while spending millions more lobbying against legislation to prohibit the sale of flavored tobacco products — products disproportionately targeted towards LGBTQ+ people, people of color and our young people.
"The tobacco industry serves no purpose other than to make people sick. Tobacco money is not essential for people to win" states Senator Scott Wiener.
California voters in a new poll say society will completely break down
QUESTION: Agree or disagree: I am worried that a complete breakdown in American society could happen in my lifetime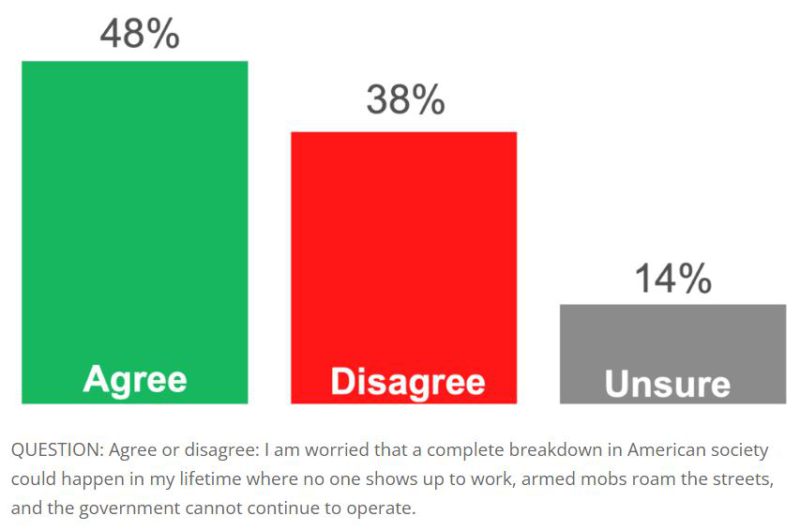 NEWPORT BEACH – A new poll released last Thursday by Probolsky Research found that a near majority of California voters think that a complete breakdown in American society could happen in the next couple of decades or so where no one shows up to work, armed mobs roam the streets, and the government cannot continue to operate.
QUESTION: Agree or disagree: I am worried that a complete breakdown in American society could happen in my lifetime where no one shows up to work, armed mobs roam the streets, and the government cannot continue to operate.
The results are even more dramatic among Republicans, 69% of whom say they are worried, and those fifty and older who say American society is on the brink. Black voters too.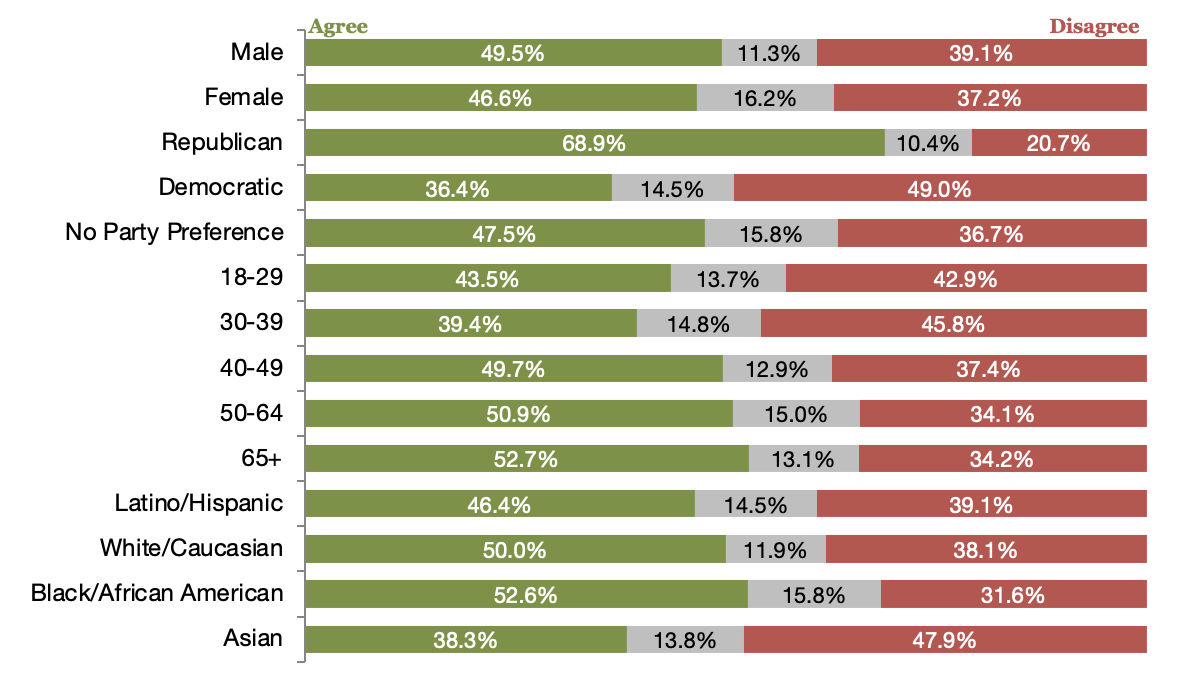 Full majorities in Los Angeles County, the Central Valley and Northern California also believe Californians are doomed, as do a majority of those who prefer to speak Spanish.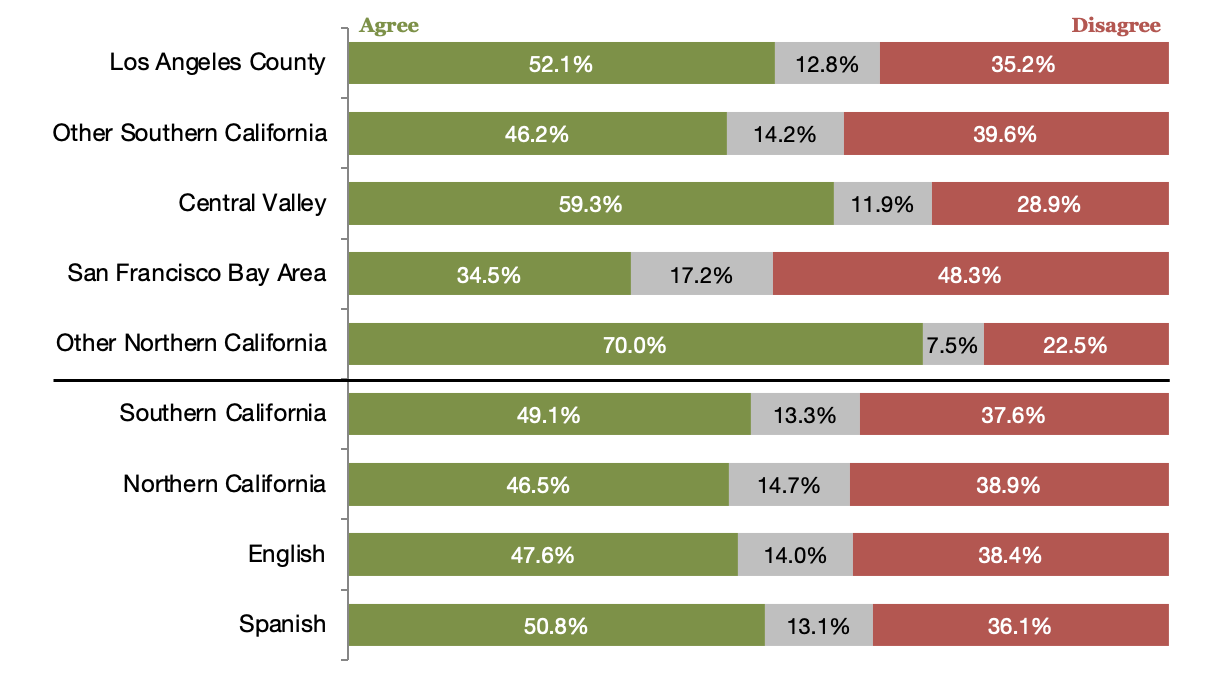 The multi-mode poll was conducted by telephone and online among 900 California voters from November 12 – 18, 2021. A survey of this size yields a margin of error of +/-3.3% and a 95% confidence level. This survey question was not sponsored by a third party, the results are being released for public interest.
Probolsky Research which conducted the poll is a non-partisan Latina- and woman-owned research firm with corporate, election, government, and non-profit clients.
Assembly Speaker strips Evan Low of committee chair- no reason stated
Speaker Anthony Rendon under fire from LGBTQ, diversity groups for sidelining one of California's top gay legislators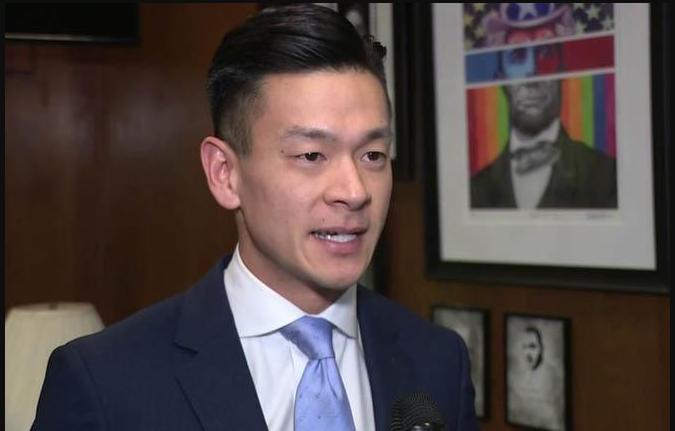 SACRAMENTO – The Speaker of the California Assembly Anthony Rendon (D-Los Angeles) abruptly stripped Assemblymember Evan Low (D-Campbell) of both of his positions as chairman and member of the Assembly's Business and Professions Committee Wednesday without a stated reason.
In a letter to Sue Parker, the Chief Clerk of the Assembly, Rendon named Assemblymember Marc Berman (D-Palo Alto) as Low's replacement without explanation. Low, who has served as chair of the committee for the past five legislative sessions, offered no direct comment instead stating in a release via his office; "It has been an honor to serve as chair of the Assembly's Business and Professions Committee, where my colleagues and I crafted legislation to help small businesses, combat the opioid crisis, implement a system to regulate legal cannabis, and work with Governor Newsom to protect patients and health professionals during the COVID-19 pandemic."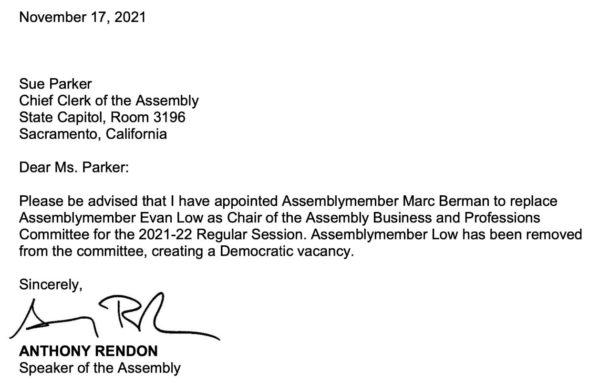 Low serves as Chair of the California Legislative LGBTQ Caucus and Vice Chair of the California API Legislative Caucus, his removal brought immediate condemnation from groups aligned with those marginalised communities.
"We are deeply disappointed to see Assemblymember Low removed as Chair of the Assembly Business and Professions Committee without any explanation. At a time when the API community faces a surge in hate, violence and discrimination, and state legislatures across the country relentlessly attack the LGBTQ+ community, Assemblymember Low has provided critical representation for our communities in Sacramento," Equality California said in a statement. "He has chaired the B&P Committee for the last five years with policy-driven and solution-oriented leadership. Removing Assemblymember Low as chair is an unfortunate example of people of color — especially API people — being sidelined from leadership roles despite demonstrated success and a commitment to strengthening and diversifying the Legislature."
The Washington D.C. based non-profit OCA-Asian Pacific American Advocates, a 48 year-old group that has chapters in all 50 states, dedicated to advancing the social, political, and economic well-being of Asian Americans and Pacific Islanders, tweeted their displeasure:
Assemblymember @Evan_Low remains a key leader and representative for both the AAPI and LGBTQ+ communities. Stripping him of the position moves California backwards in its work to protect and serve its constituents, many of whom are AAPI.

— OCA–Asian Pacific American Advocates (@OCANational) November 18, 2021
Assembly sources told the Blade over the past two days that Rendon's actions appear to be politically driven retaliation stemming from several factions who had approached Low to campaign for the Speaker's gavel this past summer, unhappy with Rendon's handling of the legislative calendar as well as his handling of certain matters on the Democratic agenda.
One source pointed out that "stripping him [Low] of his chair was ridiculous and a petty move that smacked of revenge on the Speaker's part given that he [Low] has held a personal fundraiser for Rendon and raised $120 thousand for the Speaker."
A legislative staffer speaking to the Blade on background Friday said that the optics of the Speaker's action was terrible. "You remove the gay lawmaker who heads the LGBT caucus and vice-chairs the Asian-PI caucus without reason? Look its clearly revenge- but Evan told those people he wasn't going to do an end run on the Speaker and he didn't."
"Speaker Rendon has the right to replace any committee chair, but he also has the responsibility to explain why. To remove Evan Low – the only out LGBTQ AAPI committee chair in the Assembly – from his position without explanation is problematic, especially with no other LGBTQ people serving as chairs. At a time when the LGBTQ community and the AAPI community face increasing harm, we need more bold leadership like Evan Low's, not less."

Annise Parker, LGBTQ Victory Institute President & CEO
Movement is afoot inside Assembly circles as disbelief is turning to anger. Another source speaking to the Blade on background said that the Speaker's action looks like it will backfire. "I've heard that some are saying they will go on the record in the next week- and some are really pissed off. He's [Rendon] annoyed the Black caucus, now the Asian caucus- the people thinking about to go on the record, that momentum is building."
The Speaker is not commenting nor making public statements as of Friday. One source told the Blade that a prominent non-profit leader had texted Rendon expressing grave concerns over what appeared to be a capricious move in removing Low and received no answer other than "Message received."
One of oldest LGBTQ non-profit political groups, The Bay Area Municipal Elections Committee (BAYMEC) a four-county LGBTQ political action committee (PAC) which has been advocating for the civil rights of LGBTQ people since 1984 in the central coast counties of San Mateo, Santa Clara, Santa Cruz, and Monterey, took to Twitter expressing its outrage.
Assemblymember Low's leadership has been crucial in responding to the crisis of hate and attacks against AAPI and LGBTQ+ people. To talk about elevating leaders that represent our communities while doing the opposite is mere lip service.

— BAYMEC (@BAYMEC) November 19, 2021
On the B&P Committee, Low has delivered results for all Californians. Removing the only openly LGBTQ AAPI committee chair in the Assembly is deeply troubling.

— BAYMEC (@BAYMEC) November 19, 2021
We demand an accounting of your actions against @Evan_Low and an explanation of how less diversity in leadership positions makes California a better place. @SpeakerRendon @Rendon63rd

— BAYMEC (@BAYMEC) November 19, 2021
The Bay Area Reporter noted that the Sacramento Bee first reported about Low being stripped of his chairmanship. His being removed means he no longer chairs any committees, as per Assembly rules its members are only given one chairmanship per legislative session. Low remains a member of the communications and conveyance; elections; governmental organization; and higher education committees.