Supreme Court rules for religious agency rejecting LGBTQ families
A key portion of the Roberts decision that could limit its reach is language specific to Philadelphia's contract with the city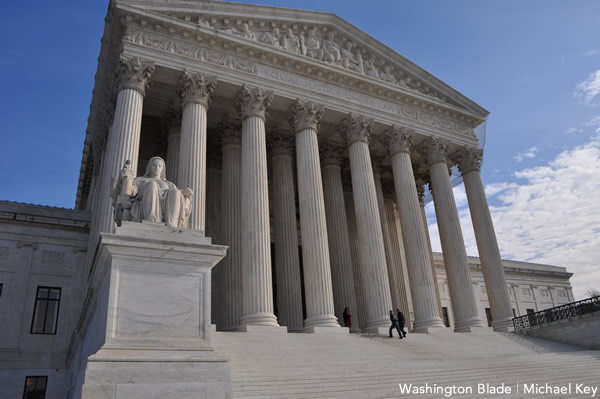 WASHINGTON – In a ruling released Thursday, the U.S. Supreme Court ruled decided in favor of a religious-affiliated foster care agency seeking to refuse child placement into LGBTQ homes, determining the City of Philadelphia's enforcement of a contract with non-discrimination provisions violates freedom of religion under the First Amendment.
In a surprise twist, the ruling was unanimous with nine justices on the court agreeing to the result in favor of Catholic Social Services, with Chief Justice John Roberts writing the opinion. As noted by SCOTUSblog, the court seemed much more divided in oral arguments, although inclined to rule for the foster care agency.
"The refusal of Philadelphia to contract with CSS for the provision of foster care services unless the agency agrees to certify same-sex couples as foster parents cannot survive strict scrutiny and violates the Free Exercise Clause of the First Amendment," Roberts writes.
Although Catholic Social Services had also contended a freedom of speech right under the First Amendment to reject same-sex couples, Roberts adds the court didn't reach a conclusion on that part of the argument.
Marianne Duddy-Burke, executive director of the Catholic LGBTQ group DignityUSA, condemned the decision in a statement immediately after it was handed down.
"Today, the well-being of our country's most vulnerable children has been sacrificed to preserve tax-payer funded discrimination for a powerful group of religious institutions," Duddy-Burke said. "The Supreme Court just decreased the number of homes available to our youth in foster care, making what was already a crisis worse. Same-sex couples are seven times more likely than straight couples to adopt or be foster parents and are more likely to have trans-racial families. This ruling means tens of thousands of children may never have a family to love and support them."
The Supreme Court reversed and remanded decision of the U.S. Third Circuit of Court of Appeals, which had ruled in favor of City of Philadelphia enforcing its contract with Catholic Social Services. Both the appeals courts and the lower trial court had come to the opposite conclusion of the U.S. Supreme Court.
A key portion of the Roberts decision that could limit its reach is language specific to Philadelphia's contract with the city allowing for discretion on enforcement, which he says means the measure isn't generally applicable measure.
"Section 3.21 of the contract requires an agency to provide services defined in the contract to prospective foster parents without regard to their sexual orientation," Roberts writes. "But section 3.21 also permits exceptions to this requirement at the 'sole discretion' of the Commissioner. This inclusion of a mechanism for entirely discretionary exceptions renders the non-discrimination provision not generally applicable."
David Flugman, a lawyer at the New York-based Selendy & Gay PLLC whose practice includes LGBTQ rights, said in a statement the technical nature of the Fulton is "sure to invite even more litigation."
"Today the Supreme Court held, on narrow, technical grounds, that the City of Philadelphia's attempt to ensure that Catholic Charities abide by the same non-discrimination provisions applicable to all other city contractors could not withstand Catholic Charities' religious right to refuse to screen loving same-sex couples to act as foster parents," Flugman writes. "The Court did not take up Catholic Charities' invitation to scuttle the 30 year-old test for free exercise claims that was announced in Smith v. Employment Division, which held that a neutral law of general applicability could survive even if it burdens religious practice."
Notably, although the City of Philadelphia in addition to the contract it struck with Catholic Social Services has in a place LGBTQ non-discrimination ordinance, the Supreme Court determines that measure doesn't apply in the context of foster care services because it's limited to the services "made available to the public."
"Certification is not 'made available to the public' in the usual sense of the words," Roberts writes. "Certification as a foster parent is not readily accessible to the public; the process involves a customized and selective assessment that bears little resemblance to staying in a hotel, eating at a restaurant, or riding a bus."
Fatima Goss Graves, CEO of the National Women's Law Center, said in a statement the decision from the Supreme Court "is a harmful loss to the children in the foster care system in Philadelphia as well as the countless LGBTQ parents."
"Weakening the government's ability to protect their civil rights is hardly in their best interest, and we're committed to ensuring this loophole is not stretched to further justify hatred or prejudice," Graves added. "We must protect the right of every person to live without fear of discrimination because of who they are or who they love, and we must hold that value particularly close when it comes to the best interest of LGBTQ youth and the families who love them."
ACLU & Lambda Legal sue Iowa over 'Don't Say Gay' law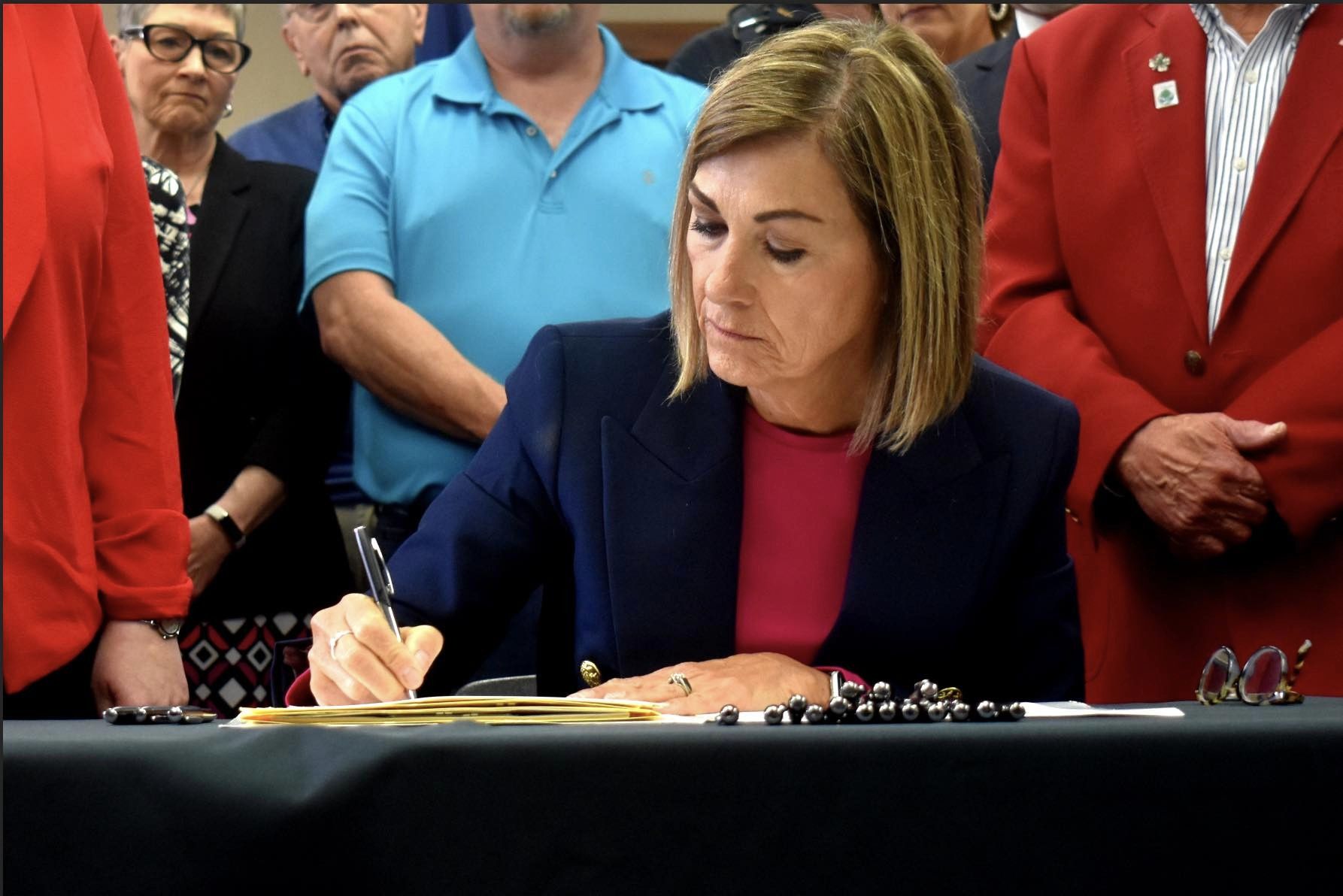 DES MOINES, Iowa – The American Civil Liberties Union (ACLU) of Iowa and Lambda Legal on Tuesday sued to block a sweeping Iowa education law that seeks to silence LGBTQ+ students, erase any recognition of LGBTQ+ people from public schools, and bans books with sexual or LGBTQ+ content, arguing in a federal lawsuit that the measure violates the constitutional rights of LGBTQ students.
The law also requires teachers, counselors, school psychologists, and other staff to report students to their parents or guardians if a student asks to be referred to by names or pronouns that align with their gender identity. This reporting is required regardless of whether it violates a student's expectation of confidentiality, professional ethical obligations, or whether the school official knows that the student would be rendered unsafe, kicked out of their home, or subject to abuse as a result, the suit alleges.
The lawsuit is being brought on behalf of Iowa Safe Schools, a non-profit organization supporting LGBTQ and allied youth, and seven Iowa students and their families affected by the law. The students range from 4th to 12th graders and span the state.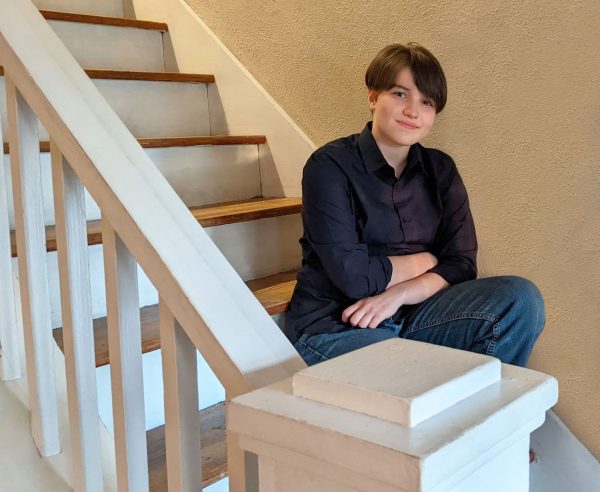 One of the clients in the case, Puck Carlson (they/them), a high school senior in Iowa City, said the law is having a devastating impact on LGBTQ+ students like them. "Reading has always been a fundamental part of how I learned to understand the world around me. Every student should have the right to do the same: to be able to learn about people, cultures, and perspectives and to be able to learn about all of the world around them—not just parts of it. Furthermore, every student should be able to see themselves in their libraries—so that they not only understand the world around them but that they also belong in it."
Another plaintiff is Percy Batista-Pedro, high school junior, Waterloo, Iowa who said:
"I am a junior and I also attend orchestra, participate in theater, and lead my school's Gay-Straight Alliance. I have experienced harassment in school because of my transgender identity, but SF496 and its provisions to shut down open, healthy discussion of LGBTQ issues, and its silencing of students like me make me fear for my happiness and safety more than ever.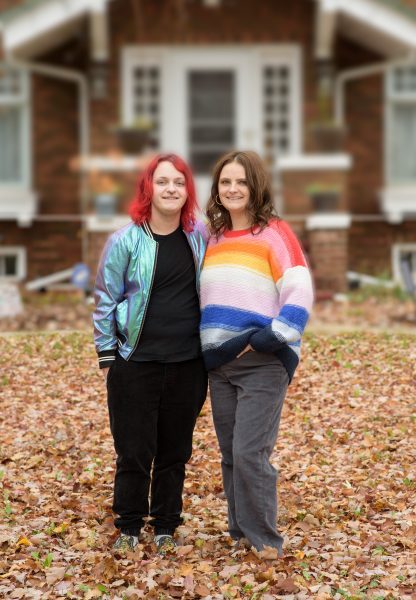 "I am scared of being harassed if I wear Pride apparel, or if I talk about my identity in class. This fear, which is shared by my transgender friends, is why I have chosen to be a plaintiff in this case. During my freshman year while I was performing in a play, a student in the crowd threatened to kill me. I believe the student knew me because of a protest I had staged earlier that year at my high school. Now, after SF 496 and the climate it has created to shame and invite violence against transgender people, I would be terrified of organizing another protest.
"Transgender youth should not have to live in fear at their schools. We should not have to take unnecessary steps to gain the respect of being called by the correct name and pronouns that no cisgender kid ever has to ask for. It is blatant discrimination and should not be permitted to continue."
Belinda Scarrott, Percy's mom noted:
"I have joined with other parents in the State of Iowa to act against this unnecessarily cruel law. My 16-year-old child is transgender and queer. Prior to the passage of SF 496, school already presented difficulties for him that are not faced by cisgender, straight children. We struggled for years, and continue to struggle, with him being misgendered, bullied, and called the wrong name. We even received death threats posted to social media and shouted at school functions, with no action taken by the school.
"I send my child to school, work, and play every day knowing there are many individuals who, given the opportunity, would harm my child simply because he exists as his authentic self. This law only serves to make life more perilous for him and more terrifying for me. This law claims to protect parental rights, but it does the opposite. Instead of sending my child to school and assuming he will be safe, as every parent of a cis-gendered, straight child does, I spend my days worrying about what potential damage this school day might do to my child's physical or mental well-being."
The law went into effect this fall. Penalties for violating portions of the law start January 1, 2024, and administrators, teachers, librarians, and other school staff will be subject to disciplinary action, which could include being fired or losing a license.
SPECIFICS OF THE LAWSUIT
SF 496 is a law with wide-ranging implications for students' academic experience, safe school climate, and mental health. The lawsuit challenges multiple portions of the law that target LGBTQ+ youth and require school districts to ban books, including the following provisions:
The law forbids "any program, curriculum, test, survey, questionnaire, promotion, or instruction relating to gender identity or sexual orientation" in grades K-6. This prohibition has frightened LGBTQ+ young people into concealing who they are for fear of violating the law or getting a teacher in trouble. This provision has caused school districts to take down safe space stickers, remove references to LGBTQ historical figures from library displays, and ban books with LGBTQ themes or characters from libraries and classrooms. This provision also has forced student groups for LGBTQ+ students and their allies to stop meeting entirely.
The law requires public schools K-12 to remove all books containing "descriptions or visual depictions of a sex act" with the explicit exception of the Bible. This portion of the law has caused school districts to remove hundreds of titles from school libraries. School districts have interpreted this provision as requiring the removal of classics from authors such as James Joyce, F. Scott Fitzgerald, Alice Walker, and many others.
The law requires school counselors and other school employees to report to parents or guardians any student's request for a gender-affirming accommodation, including any request to be addressed by particular pronouns. This forced outing provision requires disclosure of a student's gender identity to the student's parents or guardians regardless of whether a school official knows that the report will expose the student to potential family rejection, being kicked out, or physical abuse.
On Nov. 15, the Iowa Board of Education issued proposed rules implementing the law, but those rules do not clarify the law and do not address its unconstitutionality.
The plaintiffs ask the court to 1) temporarily block the law's implementation while the litigation proceeds because of ongoing irreparable harm to LGBTQ+ students. The lawsuit also asks 2) that SF 496 then be declared unconstitutional and permanently blocked. 
Related: