9th Circuit Court of Appeals hears Idaho transgender youth athletes ban
The case is seen as a test for the constitutionality of this type of ban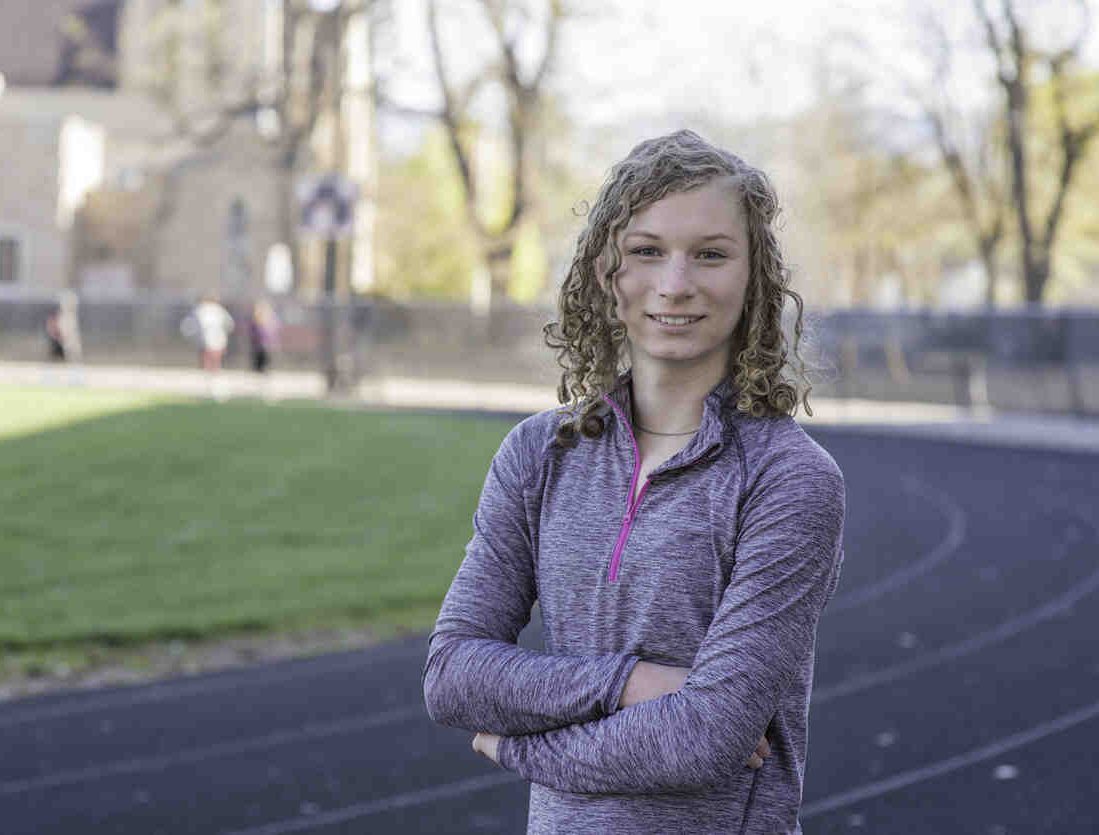 SAN FRANCISCO – A three judge panel of the U.S. Ninth Circuit Court of Appeals heard oral arguments Monday in the case over the Idaho ban of transgender female athletes in girls' and women's school sports.
The case was brought by the ACLU of Idaho in the Spring of 2020 after Republican state lawmakers passed HB 500, which was signed into law by Republican Governor Brad Little, making Idaho the first state to impose an outright ban on participation of transgender athletes in sports.
The Judges, according to Keith Ridler of The Associated Press, seemed for a time focused on whether the case remained relevant because one of the plaintiffs, Lindsay Hecox, had dropped out of Boise State University after failing to qualify for the women's cross-country team. An attorney representing her said she planned to return in the fall and try out for the team again.
Judges also questioned whether the other plaintiff, who was born a biological girl and feared invasive tests contained in the Idaho law to prove her gender, had standing to sue.
The case is seen as a test for the constitutionality of this type of ban, which could have far-ranging effects, as the onslaught of anti-Trans youth sports bills from other states across the nation in the 2021 legislative term has followed Idaho's being the first law in the nation banning transgender women and girls from playing on women's sports teams.
Anti-Trans groups including far right advocacy groups say such laws are needed because transgender female athletes have physical advantages. The ACLU and LGBTQ advocacy groups maintain that the law is discriminatory and, in Idaho, an invasion of privacy because of the tests required should an athlete's gender be challenged.
A similar measure in Florida was just passed last week in a brokered deal which removed the stipulation for a 'genitalia and birth sex determination' by Republican lawmakers although the state's Republican Governor Ron DeSantis has not yet signed the measure.
Other states, including Arkansas, Mississippi, Tennessee and South Dakota, have signed into law bans on transgender women athletes participating in women's school sports. Opponents say bans would further stigmatize transgender students and spread misinformation about the community while supporters say the laws "are needed to keep the playing field fair for cisgender girls."
"When the law does not recognize differences between men and women, we've seen that women lose," said Christiana Holcomb, an attorney for the Alliance Defending Freedom, which supports the ban on trans athletes popping up across the U.S., according to The Associated Press.
West Virginia's Republican Governor Jim Justice last week on Wednesday signed HB 3293, a bill that bans transgender youth athletes from competing in women sports in the state's middle, high schools and colleges.
An Amicus Brief was filed by The National Women's Law Center and the Lawyers' Committee for Civil Rights Under Law and 60 additional organizations committed to racial and gender justice and LGBTQ rights. including the Human Rights Campaign, Gender Justice, GLSEN, Equality California and Public Justice:
"Amici have a shared interest in ensuring that protections against sex discrimination include protections against discrimination based on sexual orientation and gender identity and in protecting women and girls of color from race- and sex-discrimination.
The brief sets forth amici's considered understanding of the harmful effects H.B. 500 will have on all women and girls if it is allowed to go into effect. In short, H.B. 500 will harm women and girls who are transgender, women and girls who are intersex and cisgender, and Black and brown women and girls.
H.B. 500 will also cause schools to violate federal civil rights protections contained in Title IX. And, contrary to the assertions of some amici supporting H.B. 500, protecting transgender women and girl student athletes does not violate Title IX.
Although Appellants incorrectly portray H.B. 500 as benefiting women and girls, many women's rights and gender justice organizations have advocated for full gender equity in schools including equal access to participation in athletics for 2 women and girls who are transgender."
The vitriol has been ugly and harsh over these laws, but particularly this law as it could decide the constitutionality of all similar pieces of legislation. On Monday that ugliness was amplified by one anti-Trans group on Twitter which has led the fight.
That group, known as Save Women's Sports @SaveWomensSport, attacked the lead ACLU attorney in the case, misgendering him and denigrating him.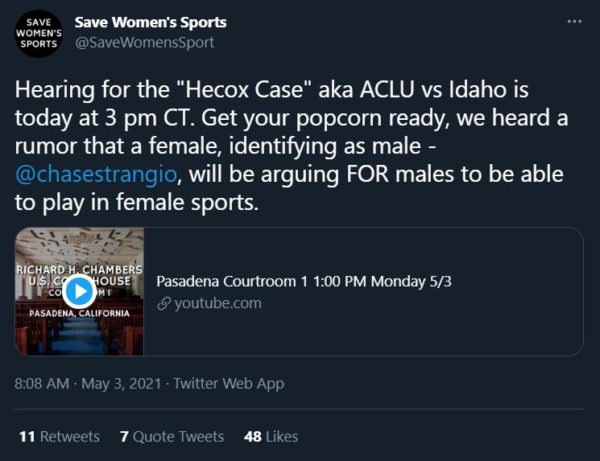 Also occurring Monday in a related matter, Democratic Kansas Governor Laura Kelly's veto of a bill two weeks ago that would have banned participation of Trans youth athletes in Kansas high school and colleges in girls' and women's sports will stand.
Republican lawmakers were unable to muster the support needed to over turn the Governor's action, in a 26-14 vote leaving backers of the measure one short of the necessary two-thirds majority and blocking an attempt in the House, the Associated Press reported.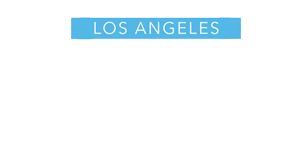 ICE has detained lesbian mother from El Salvador since 2017
Jessica Patricia Barahona-Martinez has won asylum twice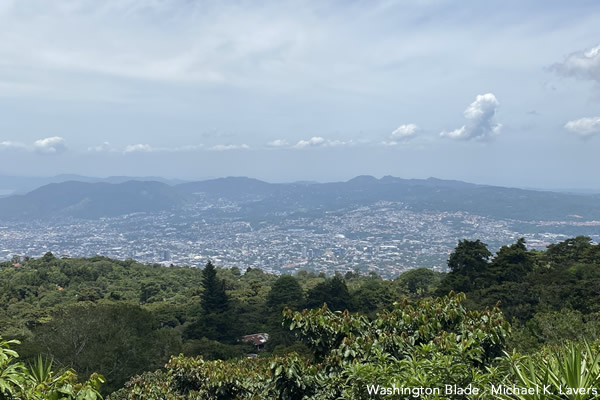 LAFAYETTE, La. — The American Civil Liberties Union and the ACLU of Louisiana on Wednesday asked a federal court to order the release of a lesbian mother from El Salvador who has been in U.S. Immigration and Customs Enforcement custody since June 2017
The writ for habeas corpus petition the ACLU filed in U.S. District for the Western District of Louisiana in Lafayette, La., on Jessica Patricia Barahona-Martinez's behalf notes she and her three children entered the U.S. on May 31, 2016, "fleeing persecution she faced in El Salvador as a lesbian, and because the government had falsely identified her as a gang member."
ICE released her "under conditions of supervision" and she "complied with these conditions for more than a year."
ACLU Staff Attorney My Khanh Ngo on Thursday told the Washington Blade during a telephone interview that Barahona-Martinez, 40, was living with her sister and other family members in Woodbridge, Va., when ICE arrested and detained her on June 26, 2017.
"The sole reason for her arrest and detention was an Interpol Red Notice that was based on a Salvadoran warrant related to a charge of aggravated extortion for up to $30 — a charge for which she had initially been acquitted," reads her petition.
She was at the Virginia Peninsula Regional Jail in Williamsburg, Va., before ICE transferred her to the Caroline Detention Facility in Bowling Green, Va., in October 2018. Barahona-Martinez arrived at the South Louisiana ICE Processing Center, a privately-run detention center the GEO Group, a Florida-based company, operates in Basile, La., in October 2020.
Barahona-Martinez's petition notes an immigration judge has granted her asylum twice, most recently in November 2019, "on the grounds that she faces persecution on account of her sexual orientation." The government appealed and the Board of Immigration Appeals, which the Justice Department oversees, ruled in their favor.
"In sustaining the government's appeal of that grant, the Board of Immigration Appeals ('BIA' or 'board') did not address the merits of her asylum claim," reads Barahona-Martinez's petition. "Instead, in a two-to-one decision, over a strong dissent, it held that petitioner was ineligible for asylum under the 'serious nonpolitical crime' bar. The majority relied on the then-pending Interpol Red Notice and the Salvadoran warrant to find there were 'serious reasons' for believing she had committed such a crime. The dissenting Board member pointed out that petitioner had not only been acquitted of the alleged offense once, but had also submitted credible evidence to back up her claim of innocence."
Her petition notes she appealed the Board of Immigration Appeals' decision to the 4th U.S. Circuit Court of Appeals in Richmond, Va., "which granted her a stay of removal pending appeal, reflecting it assessment of the likelihood of her success on the merits of her appeal." Her petition further indicates the Commission for the Control of Interpol's Files, an independent body that oversees whether Interpol properly processes personal data, in April "permanently deleted the Interpol Red Notice that had been lodged against Ms. Barahona-Martinez" after her new lawyer made the request.
"Her pro bono counsel has since filed a motion to reopen proceedings before the BIA on this ground, as it is relevant to the board's analysis of whether the serious nonpolitical crime bar applies to petitioner's case and renders her ineligible for asylum," reads the petition. "The government has agreed to hold her appeal in abeyance in light of the pending motion to reopen, yet ICE continues to detain Ms. Barahona-Martinez as her removal proceedings continue."
U.S. Rep. Mike Quigley (D-Ill.) in June 2020 told the Blade that detainees at the South Louisiana ICE Processing Center did not have access to toilet paper or soap for nine days. The Illinois Democrat also said staff were not required to wear masks and they did not implement social distancing policies to mitigate the spread of COVID-19.
Ngo said Barahona-Martinez is at increased risk for COVID-19 because she has asthma.
Ngo said a doctor gave Barahona-Martinez Tylenol when she showed COVID-19 symptoms, "and unsurprisingly she got extremely sick." Ngo told the Blade that Barahona-Martinez a few weeks ago went to the emergency room because of "excruciating stomach pain."
"It's clear that she's been deteriorating in detention, both physically and mentally," said Ngo.
Ngo told the Blade that Barahona-Martinez's asthma has become worse since arrived in Louisiana, and suffers panic attacks nearly every day. Ngo said the only way that Barahona-Martinez can "get back into a mental state that will keep her going" is by talking with her family.
"The food is rotten. She is afraid because she is gay in attention. She's been harassed and threatened by both officers and other detainees because of her sexual orientation," said Ngo. "She doesn't feel safe there at all. She tries to keep to herself."
Ngo said Barahona-Martinez works up to five hours a day in the facility's kitchen. She earns around $3 a day.
Transgender woman murdered after US deported her to El Salvador
Discrimination and violence based on sexual orientation and gender identity remains commonplace in El Salvador.
A court in San Salvador, the country's capital, in 2020 sentenced three police officers to 20 years in prison for the murder of Camila Díaz Córdova, a Transgender woman. 
Díaz asked for asylum in the U.S. because of violence against LGBTQ+ and intersex Salvadorans. The U.S. deported her in 2017, and her friend reported her missing at the end of January 2019. Díaz died at a San Salvador hospital on Feb. 3, 2019.
Barahona-Martinez is from San Salvador.
President Nayib Bukele in March 2022 declared a state of emergency that allowed his government to crackdown on rampant gang violence.
The Associated Press in July reported Salvadoran authorities have detained upwards of 70,000 people. Human Rights Watch and other groups say arbitrary arrests, torture of detainees and other human rights abuses have taken place since the crackdown began.
"The situation in El Salvador is much worse," Ngo told the Blade. "It was bad in 2016 when she [Barahona-Martinez] fled, but with the state of emergency that's in place right now, there's been a lot of reporting about how much worse conditions are in the prisons against people who are accused of being with the gangs. There's a lot of arbitrary detentions and killings and abuses."
Ngo said Salvadoran authorities tortured Barahona-Martinez after they arrested her. Ngo said her former criminal defense attorney told her that Barahona-Martinez would be "in danger if she were returned" to El Salvador.
"She said, as much as possible, please keep her in the United States," said Ngo. "She was known as a lesbian back then. It's clear coming back they would know that she had applied for asylum in the United States and there's the potential retaliation for that. She's really risking her life if she's sent back there."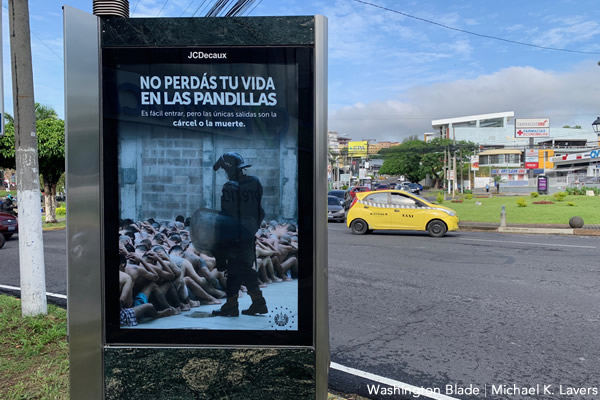 Barahona-Martinez's petition names Homeland Security Secretary Alejandro Mayorkas, U.S. Attorney General Merrick Garland and South Louisiana ICE Processing Center Warden Eleazar Garcia are among those named as defendants.
ICE and the Department of Homeland Security have not responded to the Blade's request for comment.
Barahona-Martinez, for her part, says she simply wants to be reunited with her children.
"I always think back on that day in 2017 when I was arrested by ICE and taken away from my children. They were so young at that time. I never thought that I would still be in detention six years later. I have missed so many of their birthdays, graduations, and other big life events," she said in a statement to the ACLU. "Being separated from my children for this long has been so difficult, but I am fighting for a future here with them. All I want is the chance to show a judge why we should be reunited."