It's time to prioritize the plight of trans and queer refugees
In order for the United States to truly be a safe place for persecuted LGBTQ+ people, immigration reform alone is not enough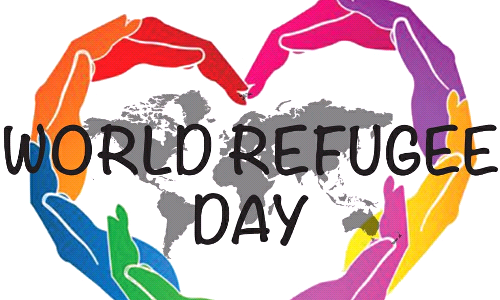 By Jamie Sgarro | NEW YORK – Every year, on June 20th, World Refugee Day overlaps with LGBTQ+ Pride Month. This day presents an opportunity to raise awareness of the unique challenges faced by LGBTQ+ asylum seekers and refugees, and to demand action to reestablish the United States as a safe harbor for the thousands of persecuted LGBTQ+ people who seek refuge here every year.   
When the U.S. presidential election was called for Joe Biden, I breathed a heavy sigh of relief. During its first 100 days in office, the Biden-Harris administration has slowly begun to undo Trump's legacy of hate on LGBTQ+ rights and immigration. As the founder of a nonprofit focused on LGBTQ+ asylum and a newly "out" trans person, I am encouraged by the administration's early efforts, but I also recognize that there is still much more work to be done.
So far, in support of LGBTQ+ rights, the administration has urged Congress to pass the Equality Act, committed to advocating for LGBTQ+ equality abroad, issued the first presidential proclamation recognizing Transgender Day of Visibility, and signed an executive order repealing the ban on transgender people serving openly in the military. The new administration has also begun to unwind Trump's immigration policies by ceasing new enrollments in the Migrant Protection Protocols policy its first day in office before formally ending the policy in June, reversing Trump's "Muslim ban", and eliminating Trump's historically-low limits on refugee resettlement.
But, despite this incremental progress, we must hold the new administration accountable for its promises not yet achieved. The administration's action—or lack thereof—on both LGBTQ+ and immigration issues have life-or-death ramifications for persecuted trans and queer people. For example, since taking office, President Biden has enforced Title 42, a Trump-era policy that has resulted in most asylum seekers being turned away at the southern border without the opportunity to apply for protections in the U.S. According to WOLA, since March 2020, this policy has expelled more than 750,000 undocumented migrants apprehended at the border back to Mexico or their home countries. President Biden's reversal of the Migrant Protection Protocols policy (known as "Remain in Mexico") has also stranded over 30,000 asylum seekers whose claims were denied or dismissed under the policy in Mexico. LGBTQ+ asylum seekers cannot wait safely in Mexico and are at risk of murder upon deportation to their home countries.
Additionally, while immigration enforcement has decreased under the new administration, President Biden has continued to detain LGBTQ+ immigrants. The U.S. detention system is dangerous, even lethal, for LGBTQ+ individuals (especially trans women). According to an analysis by the Center for American Progress, LGBTQ+ immigrants held at federal detention centers are 97 times more likely to be sexually assaulted than other detainees. In this context, anything less than the immediate release of every transgender, gender nonconforming and queer person from Immigrations and Customs Enforcement detention centers is insufficient. Fleeing persecution to live authentically should never result in arbitrary imprisonment.
In order for the United States to truly be a safe place for persecuted LGBTQ+ people, immigration reform alone is not enough. The administration must also ensure that all LGBTQ+ people have full equality under the law and the freedom to safely walk down the street. Although America has made significant strides in the right direction on LGBTQ+ rights —from increased representation in media to the recent landmark Supreme Court ruling banning workplace discrimination against gay and transgender employees —our country still falls short of social acceptance in many communities and still lacks federal anti-discrimination protections for LGBTQ+ people in critical areas including housing, education, federal funding, public accommodations, credit, and the opportunity to serve on a jury. Trans women of color continue to face a deadly epidemic of violence, and trans youth can still be subjected to psychologically-damaging conversion therapy in 25 states.
According to the Human Rights Campaign, 2021 is already the worst year in recent history for state legislative attacks on LGBTQ+ rights. So far, 17 anti-LGBTQ+ bills have been enacted. This coordinated legislative effort particularly targets the transgender community. These attacks are damaging to all trans people but are perhaps especially cruel for trans refugees who have courageously fled persecution in pursuit of a better life. Upon arrival in the United States, LGBTQ+ refugees deserve to be met with compassion, not an onslaught of discriminatory legislation and rhetoric.
It is time for America to prioritize welcoming trans and queer refugees. Everyone deserves the opportunity to live authentically without fear.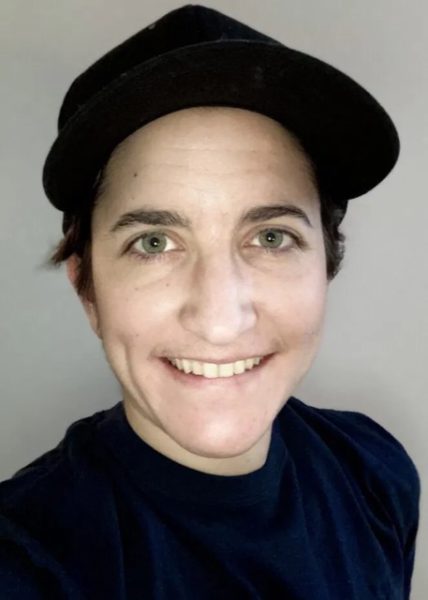 Jamie Sgarro is the co-founder of AsylumConnect, a 501(c)(3) nonprofit organization providing the world's first web and mobile resource platform for LGBTQ+ people fleeing persecution.
Thank you, Your Majesty
British expat in D.C. mourns late monarch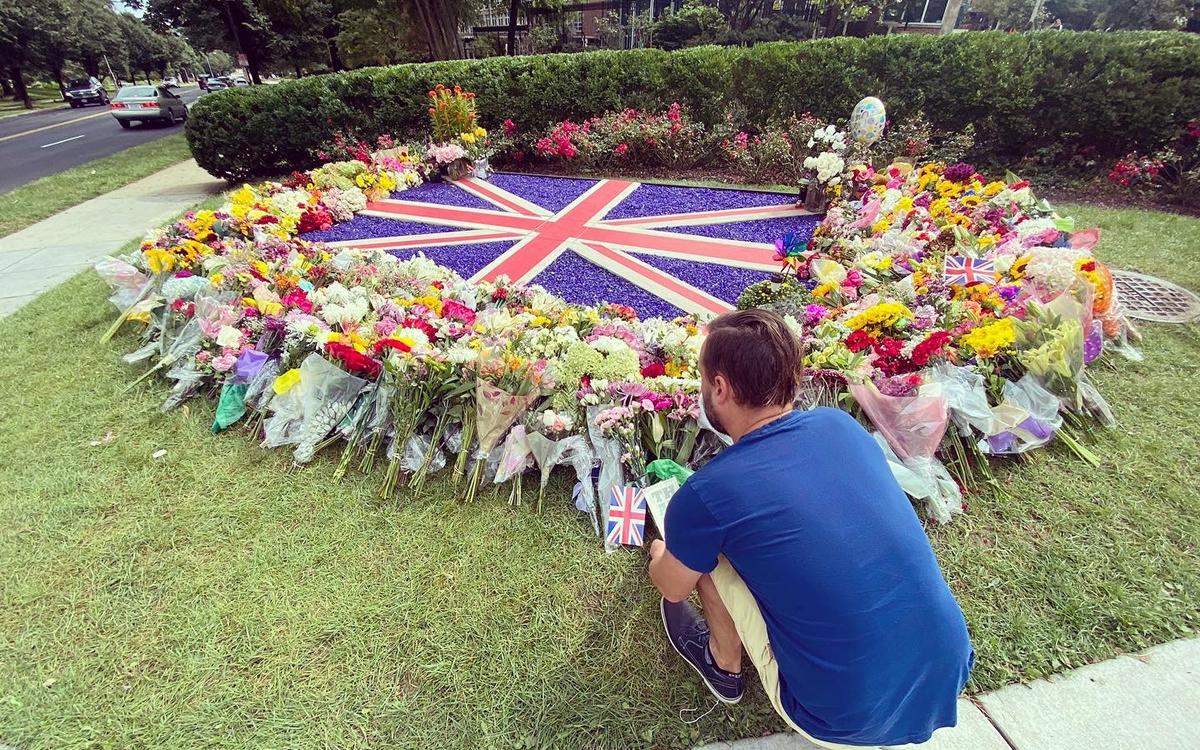 It was early on Thursday, Sept. 8, 2022, when the first rumbles came across the pond about Her Majesty Queen Elizabeth II's health. "Keep calm and carry on" kicked in until her children arrived in Scotland. Nothing screams imminent death in Britain more than the arrival of close family.
When the news finally broke, I went into autopilot. Saving my yearly tear for the funeral, I put the kettle on to make a cup of tea. Strangely, the kettle had started leaking that week like a very British prophecy. Later I would meet fellow expats in a bar, giving brief hugs of condolence before resuming the national pastime of moaning (the Pimm's Cup was not to our standards, even with clear instruction.)
We joined the British public in the impossible task of mourning the loss of such an important woman while maintaining our dignity in the process. Tradition dictates televisions play BBC news non-stop before mourners rest flowers outside the palaces, taking a moment of quiet reflection in the silent embrace of the crowds.
For those of us not home we have to find other ways to feel included. A small collection of Brits gathered on our D.C. roof-deck for a Paddington Bear double bill; enjoying sausage rolls, curry and Pimm's before the ironically British weather chased us inside.
Keeping up with the proceedings is easy, though with the time difference a lot occurs before I've opened my eyes. The hardest day will be the funeral, taking place on a Monday, a bank (public) holiday for the locals but a little more tricky for those of us peppered across the globe.
D.C. isn't the worst place to be during this time, it's globally aware and moderately respectful (the large gay community doesn't hurt.) But Her Majesty was not without detractors, her last few decades tarnished as Meghan-shaped nails were hammered into a Diana-sized coffin, buried underneath the ghosts of a legacy that comes with a monarchy that was once an empire.
When outside the protection of national grief you feel oddly exposed to critical opinion and cruel jokes and begin to second guess your own choice to mourn.
Her death had been long dreaded. Would the nation be able to survive without her? When His Majesty King Charles III made his first address; we braced ourselves for a fraud, an imitation monarch. So, when we were instead met with a son battling to stay strong as he grieved his mother, our defenses dropped and we were united, rallying behind him.
For those living in Britain the other changes will be gradual. The National Anthem will sound strange, and our money will look foreign. For the rest of us the changes will be a bit more jarring, but we'll have a cup of tea to steady our nerves and persevere.
To write a piece like this is not easy, it seems almost naive to form opinions based on a public persona. Luckily for me I was able to meet Her Majesty and speak with her for a brief couple of minutes when she visited my university. As I explained to her in moderate detail my task, I was met with a look of interest that was equal parts understanding and fascination. I couldn't help but think that she wanted to be there, to learn more about her subjects so she could perform her duties just that little bit better.
And it's the level of respect she showed us that I will never forget.
Madam, Your Majesty, thank you.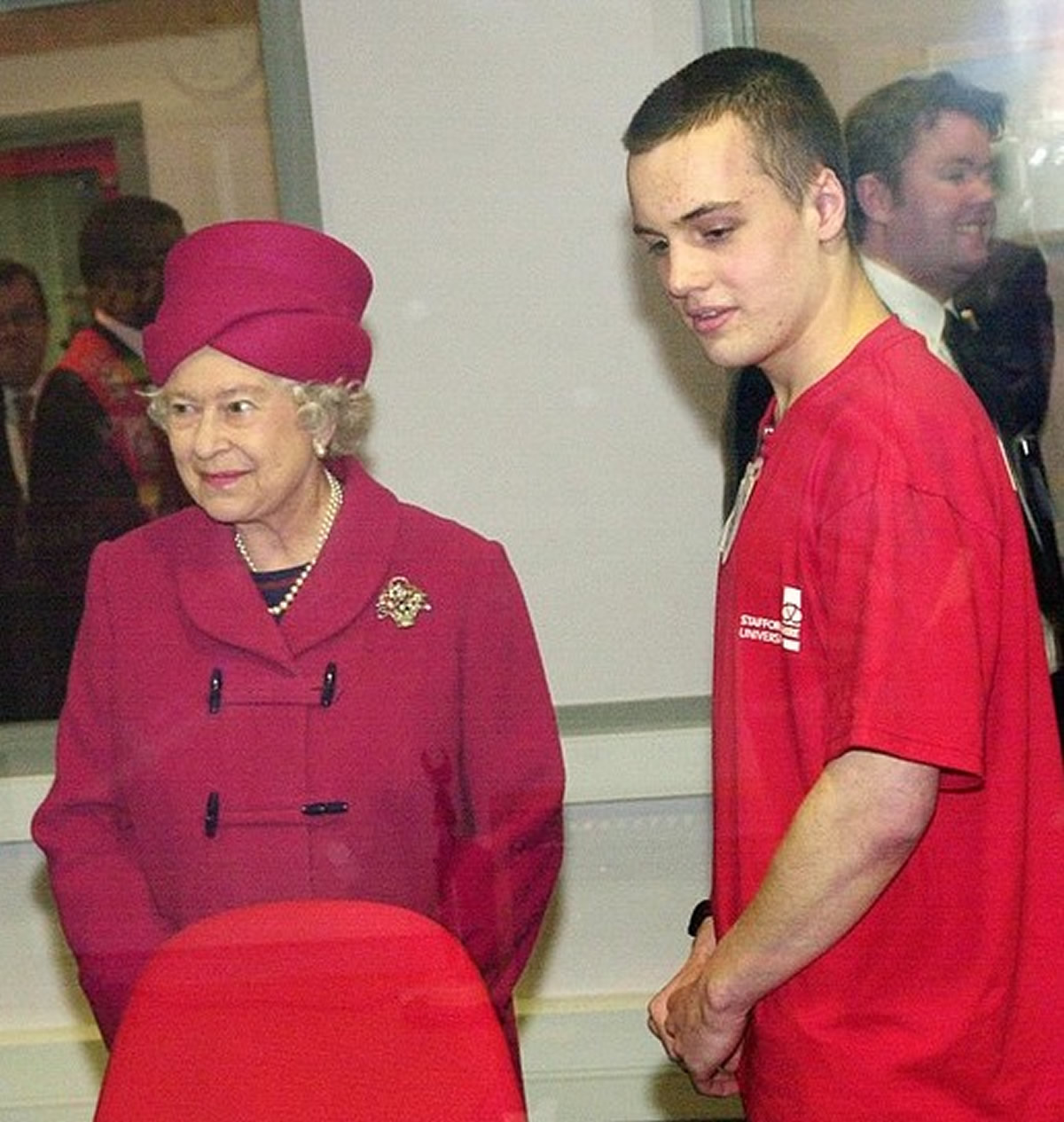 Maximilian Sycamore is a D.C.-based media producer who is originally from London. The opinions expressed in this op-ed are entirely his own.
End anti-Trans discrimination in credit reporting practices
H.R. 8478 would change all of that, prohibiting "deadnaming" in consumer reports and improving accuracy in credit reporting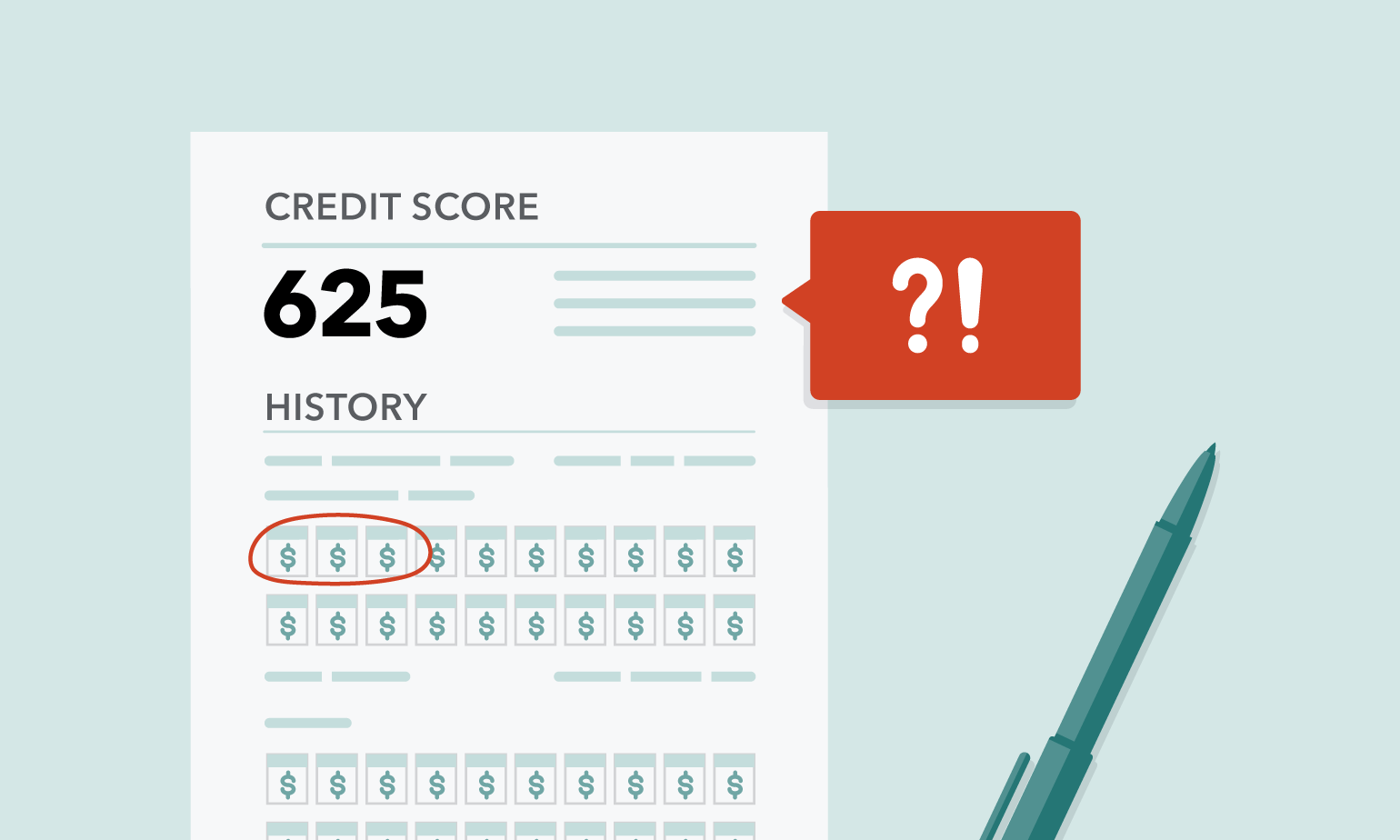 By Bodhi Calagna and Steve Ralls | DENVER – There is an ancient Confucian saying: "If names are not correct, language will not be in accordance with the truth of things."
Names have power. In many spiritual traditions, names are akin to incantations, carrying their meaning and their weight out into the world when spoken. When tragedy strikes – whether the attacks of September 11th or the mass murder at Pulse Nightclub – one of our first human responses is the need and instinct to say the names of those we have lost. We speak them aloud, and the memory and meaning of who they were is given back to the world.
For transgender and nonbinary people, names are an especially important part of claiming, owning and honoring identity. When names are correct, they become affirmations, confirmations and powerful reminders – to ourselves and to the world around us – of who we are.
That is why we are so grateful to Representatives Katie Porter (D-CA) and Ayanna Pressley (D-MA) for introducing new legislation, The Credit Reporting Accuracy After a Legal Name Change Act (H.R. 8478), which would ensure that credit bureaus and credit reporting agencies must honor requests from trans and nonbinary people to update credit reports and records in real, meaningful ways that would end discrimination and help fight homelessness, unemployment and economic disparity within the community. It is a critical piece of legislation that deserves every lawmaker's support.
We have experienced, and seen, firsthand how meaningful this kind of change can be. One of us (Bodhi) recently began transitioning and, as part of that process, updated important identity documents, like their passport, to reflect their true selves. Seeing the institutions that document and identify our lives for so many critical purposes affirm a correct name was unexpectedly powerful and moving, and the impact of the moment the judge declared, "Congratulations, your name has been officially changed," cannot be underestimated. The gravity and meaningfulness of the change was reiterated months later when presenting a passport with correct identifying information while traveling to Mexico.
One of us (Steve) also spent many years working with LGBTQ service members as part of the campaign to end the military's "Don't Ask, Don't Tell" ban on troops. Time and time again, courageous, decorated and patriotic service members were misidentified on their commendations, military paperwork, medals and other honors. In one case, a highly decorated Navy veteran's plaques honoring their service with an incorrect name was scratched out, and a correct one handwritten in its place. Such brave service members never deserved such inhumane treatment and, fortunately, the armed forces now have a process for correcting records for transgender veterans.
Such intensely affirming moments send a message that, yes, we have the power to ensure language will "be in accordance with the truth of things."
Indeed, most institutions now have policies in place to honor and work with transgender and nonbinary people who have a legal name change. But no such process or requirement exists in the world of credit bureaus, whose reports have an extraordinary impact on people's lives. Buying a house, applying for a job, securing loans – none of these life-changing events is possible without an accurate credit report. And reports that "out" transgender people can add insult to injury, making navigating systems rife with transphobia and discrimination even more impossible.
H.R. 8478 would change all of that, prohibiting "deadnaming" in consumer reports and improving accuracy in credit reporting so that trans and nonbinary people can have their credit history follow them after their name change. It would create clear, federally mandated procedures for updating a consumer's name and ensure a person's credit history is correctly matched to their credit file after a name change. It would also prohibit credit bureaus, and other consumer reporting agencies, from disclosing a person's deadname in a credit report after being notified about a name change.
We know that credit agencies can do this already: They routinely update the files of heterosexual consumers who marry and change their name. It would be no more difficult, and no more burdensome, for them to do the same for the trans and nonbinary community. But it could make all the difference in the world for a community already severely impacted by unemployment, housing discrimination and a lack of access to credit and financial opportunities.
Our own life experiences tell us that this is a profoundly meaningful action that will go a long way in ensuring trans and nonbinary people feel seen, affirmed, respected and protected. The power – and empowerment – of being able to show a document that simply confirms your own identity and self is both unmistakable and unforgettable. And while those who have never navigated a name change may not understand, that moment when you first get carded and hand over an ID that truly shows you as you is a moment that stays with you forever.
We are immensely grateful to Congresswoman Porter and Congresswoman Pressley for their leadership on this simple but profound and life-changing issue. Every Member of Congress should support their bill, and President Biden should sign it into law.

To add your name to those calling on Congress to stand with trans and nonbinary consumers, and pass H.R. 8478, visit www.lgbtq-economics.org.
***********************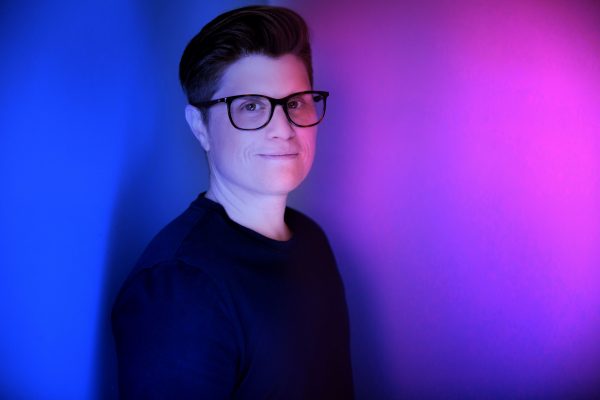 Bodhi Calagna (they, them, theirs) is the world renowned DJ, Producer and artist known as CALAGNA and the founder of Remix Your World, a program to heal trauma and create from a place of inspiration and service in order to truly live a purposeful life.
Photo by Sway Photography
*******************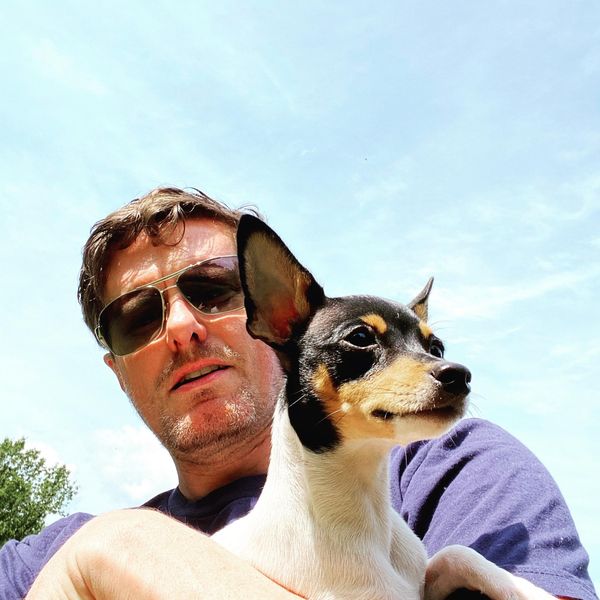 Steve Ralls (he, him, his) is VP of External Affairs for Public Justice, a non-profit legal advocacy organization that tackles abusive corporate power and predatory practices, the assault on civil rights and liberties and the destruction of the earth's sustainability. He is the former Director of Communications for both Servicemembers Legal Defense Network and Immigration Equality.
Monkeypox Reckoning
"At this point it is irrefutable that monkeypox is an STD The good news is that gay men are taking their foot off the gas"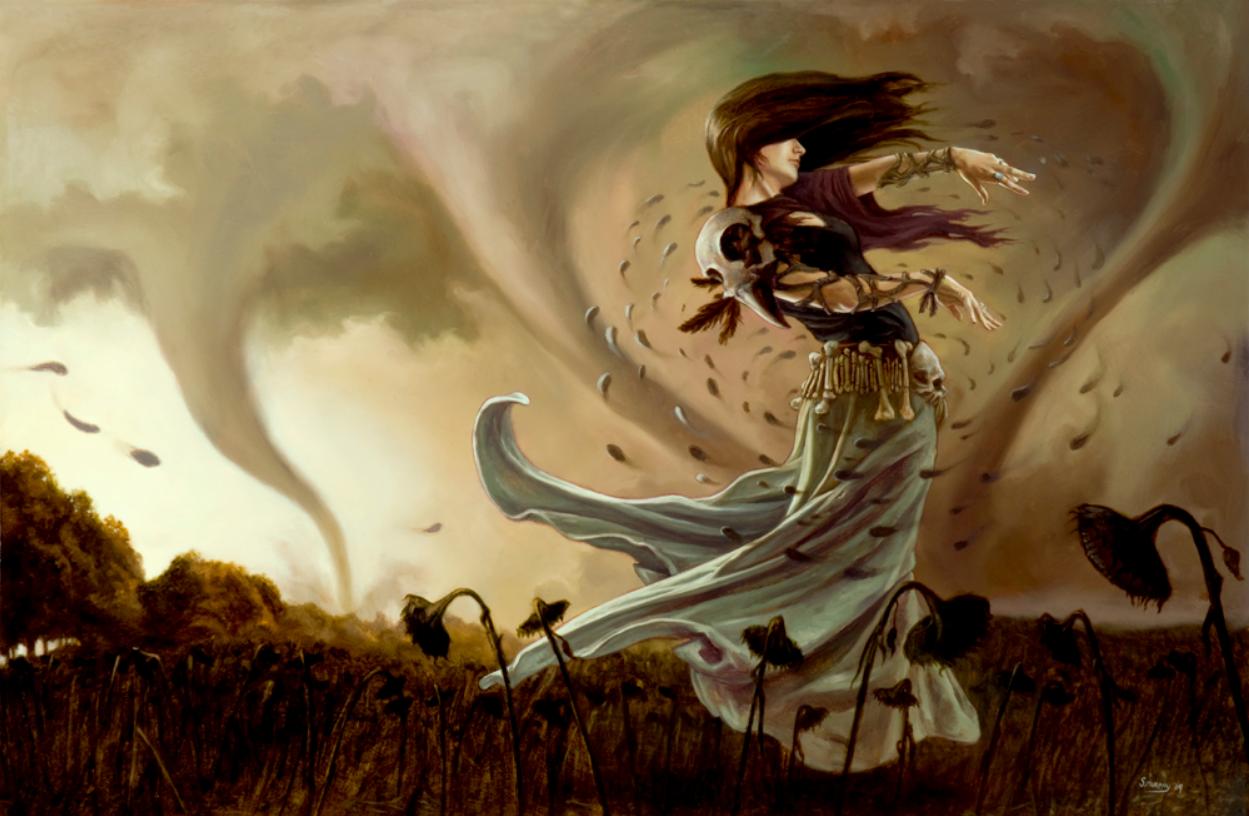 By Michael Weinstein | LOS ANGELES – As the famous TV commercial went from the 70s – "it's not nice to fool Mother Nature". Mother Nature has a way of exacting her revenge. 
The immediate task at hand is to educate gay and bisexual men how to avoid monkeypox and to get vaccinated. But it isn't too early to assess what brought us to this point. In the last ten years there has been a wholesale abandonment of safer sex promotion in favor of PrEP brought to you by Gilead. The result has been the destruction of the condom culture which was so carefully built in the 1980s in the face of the raging AIDS epidemic; a tsunami of STDs; and sustained high HIV infection rates across the US.
The battle lines in the gay male community over condoms and partner reduction is nothing new. It was well documented in Randy Shilts book And the Band Played On and in Larry Kramer's play the Normal Heart. There has been a long-standing split between sexual freedom and prevention among gay men. There has always been a sex radical group that has defined gay liberation as absolute sexual freedom. They have denied that condoms are the primary tool in prevention or that the more partners you have the greater the risk. This reminds me of people who believe that we can continue to foul the planet because we will magically invent technical solutions that will save us. How's that working for us?
There has been a widespread attitude that syphilis, gonorrhea, chlamydia, etc. are no big deal – take a pill or get a shot. If we have learned anything in the last few years, it should be that diseases are not static. Rather they morph into more debilitating or deadly forms. Syphilis is serious. Gonorrhea is on its way to being completely drug resistant. And now we have monkeypox that jumped from animal to human and now human-to-human. It found its perfect petri dish in condomless sex parties and porn shoots.
I can already hear the shouts of slut shaming. If you love gay men, your first priority must be to keep them safe and healthy. It is not shaming to tell them the facts.
The facts are really simple. PrEP doesn't protect you from damaging STDs. STDs have health consequences that should not be ignored. The more sex partners you have, particularly if you don't use condoms, the more likely you are to get an STD. The tighter the circle of partners you have – such as Grindr and other hook-up apps – the greater your odds of getting an infection.
Are condoms really such a sacrifice to protect your health? Is it possible to have great sex with a condom? Do you ever get sick of getting STDs?
Gilead, the greediest of all drug companies, is pounding our community with ads promoting PrEP and is buying favor through millions in community grants. PrEP is needed for people who won't use condoms. But the CDC and local government have abandoned safer sex promotion in favor of biomedical options. Shows such as the popular Netflix show Uncoupled tell us that condoms are so 1990s.
U = U which means that Undetectable (virus) = Untransmitable (infection) is a great message if it is intended for sero-discordant couples but if it is another way of saying condoms are unnecessary then it is a problem.
Now we have monkeypox. At this point it is irrefutable that monkeypox is an STD. If you want to protect your penis or your rectum from excruciating sores a condom will help. The good news is that gay men are taking their foot off the gas. Polls show that sexual hookups are down. But monkeypox will subside and chances are we will go right back to the free-for-all of the last ten years.
Prevention is not sexy or popular. You are stigmatized as a prude or a self-hating gay or an old fuddy duddy if you promote it. But someone has to name the elephant in the room. So many of these STD surges happen among gay men because we have more partners and we are not taking precautions. For me I would rather be the one sounding the alarm then apologizing for not having warned. 
**********************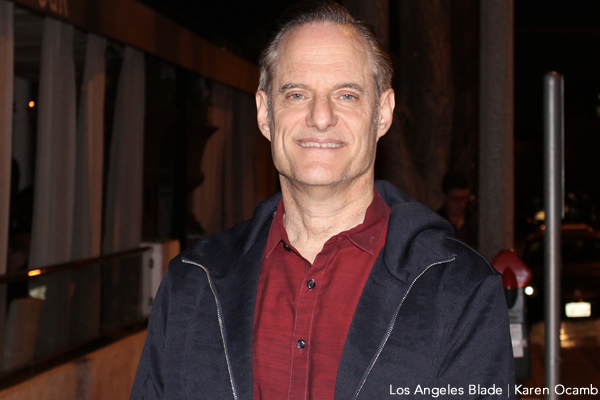 Michael Weinstein is the President of the Los Angeles-based global AIDS Healthcare Foundation.