North Kansas City councilman equates pedophilia with LGBTQ people
North Kansas City councilman is facing calls to leave office or possibly be recalled by voters after public remarks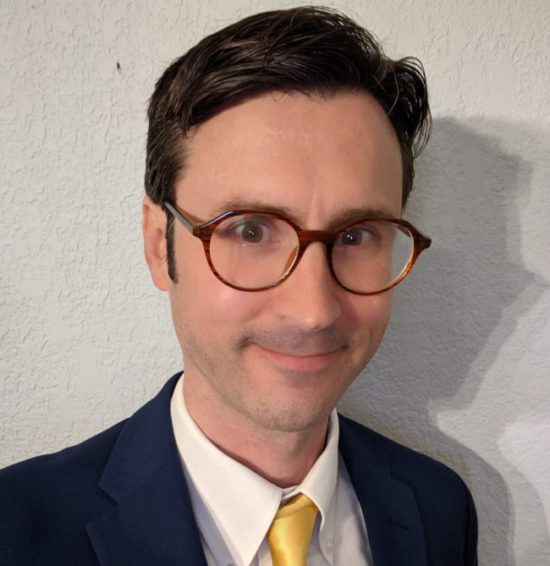 NORTH KANSAS CITY, Mo. – A North Kansas City councilman is facing calls to leave office or possibly be recalled by voters after public remarks made during a city council meeting regarding Pride Month last week, the Kansas City Star reported.
Council member Wes Graves, during a council discussion of an initiative that would establish a diversity pledge for its businesses and organizations, remarked that he was a 'Christian,' and then added, "Once you go down this road, where do you draw the line?" he said.
"I mean, you could start bringing up pedophilia, Satan worshipers, etc. And once a city endorses something like this, we are talking about literally approaching places of worship and businesses as a city and having them make this pledge. And I don't think this has any place in our city." The first term councilmember who was only first elected two months ago also questioned how churches like his would have to accept members from other religions in their doors, saying the concept "rips my brain apart."
The group that advocates for the LGBTQ+ community in Northwestern Missouri, Northland Pride issued a written statement Thursday.
"Bigoted statements like these are a reminder of why Northland Pride exists — to combat harmful narratives designed to ignite violence against our LGBTQIA+ family," the statement said.
"We are saddened and appalled to learn that on Tuesday evening, North Kansas City council member Wes Graves publicly equated pedophilia with sexual orientation and the LGBTQIA+ community," the group said. "For decades, this false, homophobic, and transphobic rhetoric has been used to build fear and distrust of the queer community."
Although Graves later apologized the Star reported, Council member Amie Clarke, a member of the LGBTQ community, said in a statement she does not not know "if [Graves] is fit to serve as a voice for all of his constituents" given what he said.
The paper goes on to note that another council member and the mayor have wondered aloud if Graves is able to continue representing the district considering its makeup and the attitudes of the residents he represents.
"I think he should probably consider it," said City Council member Lisa Tull, 2nd Ward, when asked if Graves should step down by the Star. "I think what he did was divisive. And it was insulting. And it's the kind of derogatory thing that increases hate. And I don't think that has any place in any government, let alone a town of 5,000 people where we all literally know each other."
The proposed measure passed 7-1, with Graves as the sole "no" vote. In the hours after, community members ridiculed him in a neighborhood private Facebook page — many calling upon him to resign immediately the Star noted.
Since saying those words, Graves has now taken back his definition of pedophilia as a sexual orientation. He issued a public apology the following day, saying he recognized that he hurt people and described his comments as a failed attempt to make a point about his attitude about the limits of government in social issues.
Still, some question whether he will be able to move forward as an elected official in a city where residents and city staff are members of the LGBT community. Others, including victims of sexual abuse, have also taken offense to that comparison.
In Kansas City itself, First District Councilman Kevin O'Neill, who represents Clay County, said he thought the comments Graves made were unnecessary.
"If you have those views then you shouldn't be in public service," said O'Neill who said he plans to introduce a resolution next week that would recognize Pride month in Kansas City.
"It's a slip of a tongue that has too much meaning."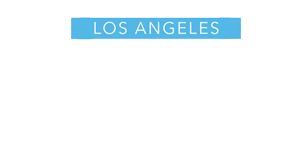 Central Missouri School District pulls Trans affirming policy
The Assistant Superintendent said there's been zero incidents of sexual misconduct in school bathrooms since the policy has been in place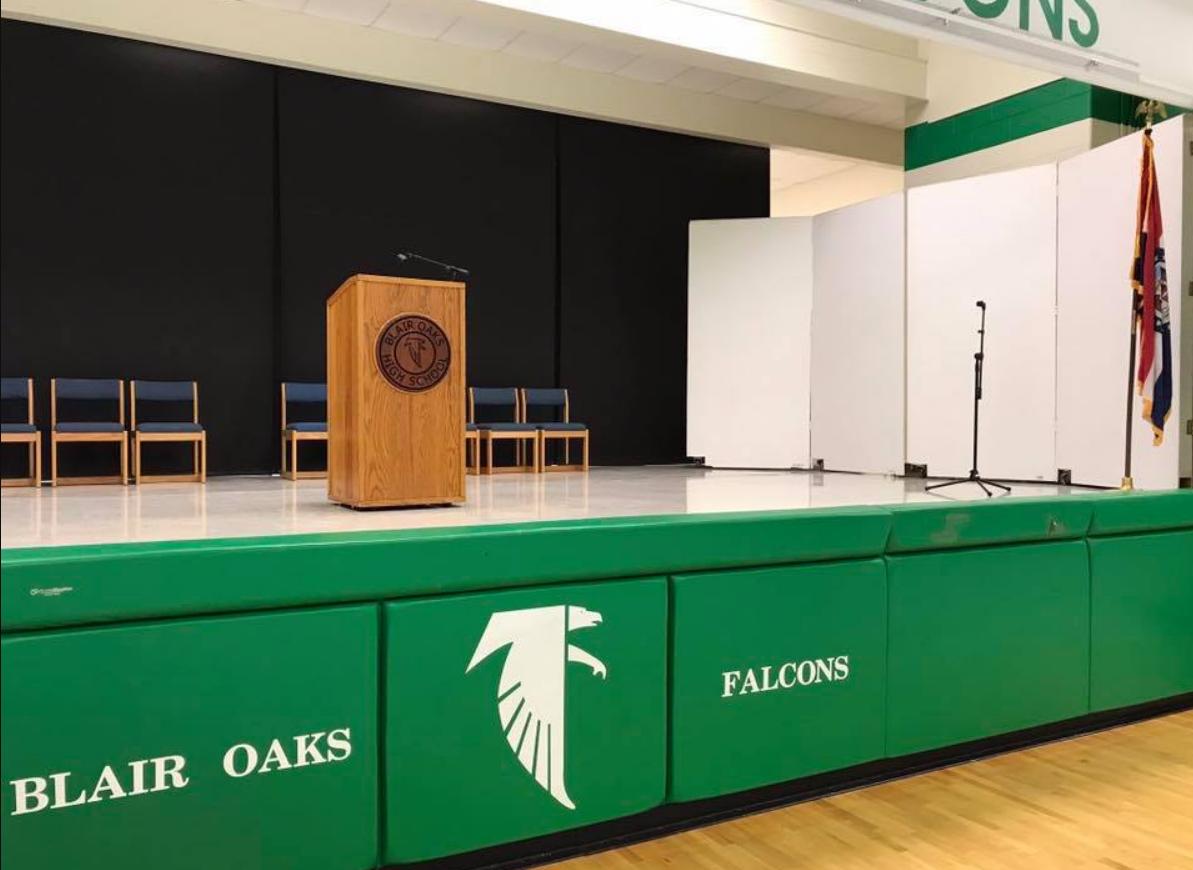 WARDSVILLE, Mo. – The Blair Oaks School Board in this rural area of Central Missouri, located south of the state capital city of Jefferson City, voted unanimously Tuesday to rescind a policy that protected transgender students, replacing it with a blanket discrimination policy.
The local newspaper, the News-Tribune, reported that the former policy, Policy 2115, allowed transgender students to choose a name and pronoun by which to be identified and to dress according to their gender identity. It also allowed all students to use restrooms that are gender-neutral, aligned with their "biological sex" or aligned with their "self-identified gender." It also outlined Missouri State High School Activities Association rules for transgender athletes.
The board, in voting to rescind the policy, approved a plan to work with legal counsel to make sure existing policy and procedure complies with federal and state law regarding transgender students.
Columbia, Missouri NBC News affiliate KOMU-TV News 8 reported that despite being one of many mid-Missouri districts with a transgender student policy, Blair Oaks' policy particularly became a topic of discussion after the News Tribune published an opinion piece online in May. The piece disapproved how the district's policy was introduced to the public and voiced concerns about "biological males" using the restroom with "biological females."
KOMU also noted that schools Assistant Superintendent, Kimberley Walters, said there's been zero incidents of sexual misconduct in school bathrooms since the policy has been in place.
She added that while she is not allowed to disclose the identities of the transgender students in the district, around 1% of Blair Oaks students identify as transgender.
Jason Paulsmeyer, the Blair Oaks Board President, was quoted as saying: "I personally find it disappointing that there's been so much focus on this issue at Blair Oaks. Ultimately, this is an issue that goes far beyond Blair Oaks, or Jeff City, or Columbia Public Schools or anywhere else. And I really want to readjust the focus on the great things we're doing at this school, school district and the great things our students do."
He then pointed out that in his opinion actions by the school board in regard to the issue were limited: "The crux of the issue is how transgender students are treated under Title IX, and that's a federal law issue," Paulsmeyer said. "And ultimately, this is an issue that's gonna be resolved by authorities way beyond the Blair Oaks School Board, most likely by the U.S. Supreme Court."
Missouri high school faculty ordered to remove Pride flags
Removal of LGBTQ+ Pride flags and classroom materials that denote safe spaces for LGBTQ+ students has become a flash point of heated debate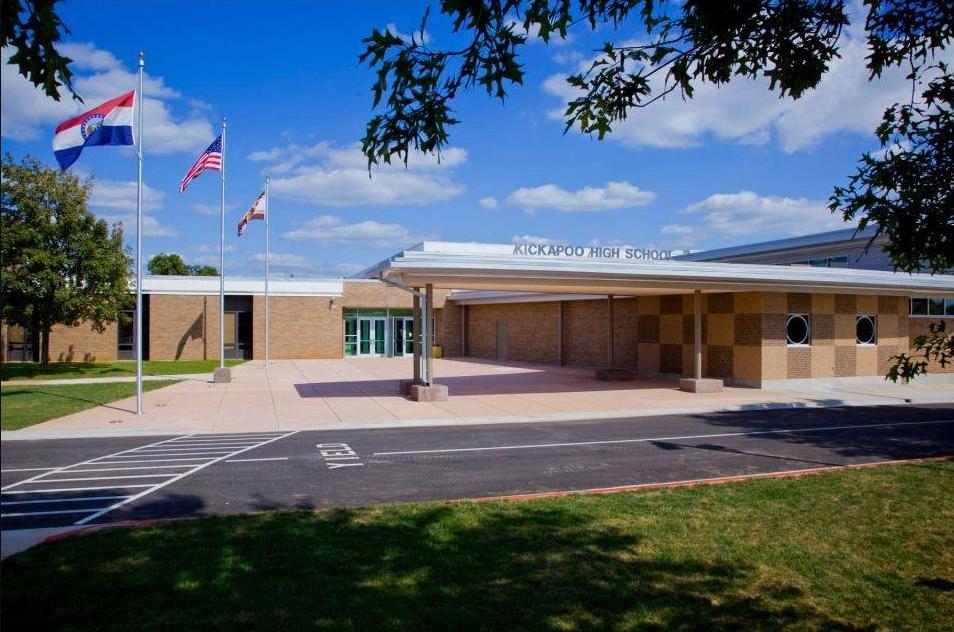 SPRINGFIELD, Mo. – Teachers at the largest high school in this southwestern Missouri city were ordered to remove LGBTQ+ Pride flags from their classrooms last week by the principal and according to the local newspaper, the Springfield News-Leader, all complied.
"I'm writing today in regards to the Pride flag each of you has in your classroom," wrote Kickapoo High School Principal Bill Powers in an email message obtained by the News-Leader. "It was recently brought to my attention that we should not be displaying the flags."
The News-Leader reported that Powers cited a school board policy that was approved in 2014 and updated in 2019 which reads in part:
The faculty told the News-Leader that Powers wasn't being seen as being adversarial, one teacher telling the paper; "All I will say is that I believe our principal to be an inclusive person and inclusive leader in the SPS community," the teacher said. But the teacher also expressed frustration with the decision.
Powers initiated a dialogue with the employees while urging them to review the school board policy.
"Conversations have begun and will continue with the individuals in question," confirmed Stephen Hall, chief communications officer with Springfield Public Schools in an email to the News-Leader. "His door remains open."
Removal of LGBTQ+ Pride flags and classroom materials that denote safe spaces for LGBTQ+ students has become a flash point of heated debate around the nation. Recently in Wales, Wisconsin, the Kettle Moraine School District Board voted to uphold a policy that schools Superintendent Stephen Plum had interpreted as banning displays of political or religious messages, including LGBTQ+ Pride flags, and Black Lives Matter and We Back the Badge signs.
Three months ago, the Carroll County Board of Education in Maryland adopted a policy that prohibits Pride flags from being displayed in schools under its jurisdiction.
Students in a suburban Newark, New Jersey city in the metropolitan Tri-State area of New York City walked out of classes from three schools, protesting a new school board policy that bans the LGBTQ pride flag and most other flags from being flown outside schools.
Out Missouri candidate for local office campaign banner defaced with slur
If elected, Justice would become the first openly Out Jackson County Legislator, as well as the first Black representative of the district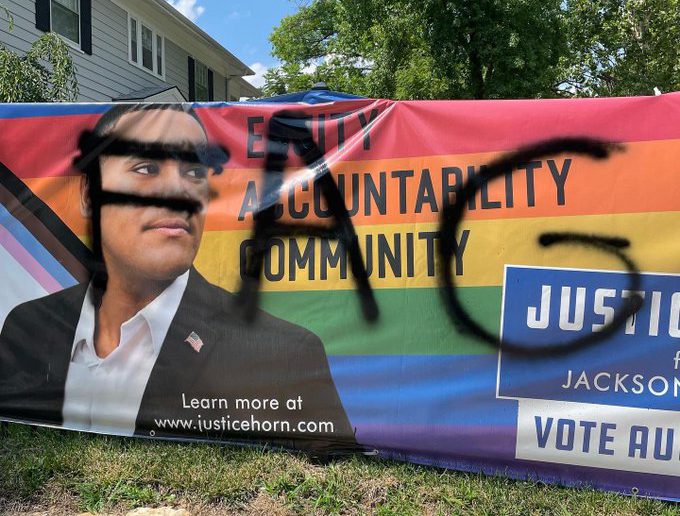 KANSAS CITY – Over the July 4 holiday weekend an oversized campaign banner for community activist Justice Horn, who is running for the Jackson County Legislature, District 1, was vandalised with the homophobic slur 'FAG.'
Horn, who announced his candidacy for Jackson County's first district in May last year, tweeted Saturday about the vandalism:
Today I learned that my campaign banner was defaced with a homophobic slur here in Kansas City.

I'll admit, this one hurt because like so many us of who experience this, this word is used to harm us. Either way, I'm not going to back down and I'm going to hold my head high. pic.twitter.com/6geqENOFro

— Justice Horn (@JusticeHorn_) July 3, 2022
Horn did not file a police report. In an interview with the Kansas City Star on Monday he said:
"I don't know how much more blatantly that this was a hate crime. It was specifically targeted at me because of my sexual orientation.
"What bothers me the most is that it happened in broad daylight. They were so emboldened to do this. It was specifically a defacing to attack me not based on my policy or my candidacy but on me personally. It was the same as calling me the N-word."
Horn was set to hold a press conference on Tuesday morning but prior to its scheduled time the banner was ripped down and stolen. Horn then tweeted:
Welp, I just got the call that my defaced campaign banner was ripped off and stolen ahead of our press conference today at 9 AM. I had some prepared remarks, but I'm mad as hell and I'm not backing down!

This isn't Kansas City, and we're going to prove whoever did this wrong! pic.twitter.com/FaRNuidsiM

— Justice Horn (@JusticeHorn_) July 5, 2022
The LGBTQ Victory Fund, a Washington D.C.-based group that supports LGBTQ+ candidates reacted in a statement sent out from its president & CEO Mayor Annise Parker:
"Recent anti-LGBTQ attacks from officials serving at the highest levels of government empower bigots across the country to espouse hate openly. The reality is that out LGBTQ candidates of color bear the brunt of much of this animus. We stand firmly with Justice and unequivocally condemn this homophobic attack. Hateful acts like this make it abundantly clear that progress is not linear and should never be taken for granted. This is a reminder for the LGBTQ community and our allies that the fight for equality is far from over and that we must enter this election with urgency and strength. The stakes could not be higher."
If elected, Justice would become the first openly LGBTQ+ Jackson County Legislator, as well as the first Black representative of the first district. Justice is also of Pacific Islander and Native Blackfoot heritage.
Justice is a former Student Body President of the University of Missouri-Kansas City, where he recently graduated with his Bachelors of Business Administration. He rose to notoriety after his role in the Black Lives Matter movement in Kansas City as a lead organizer, which concluded with a list of demands recommitting the City to the safety of the public through police reform, signed by Mayor Quinton Lucas. This resulted in body cams for police officers, which has recently been put into practice, as well as elevating the issue of local control to a top state legislative priority.
Throughout the past year, Justice has been the author behind multiple pieces of legislation to pass out of city council, including the creation of the first LGBTQ+ Commission in the state. Subsequently, he authored the Trans Inclusive Healthcare resolution, which directs the City Manager to ensure health insurance contracts initiated by the City are inclusive of all gender identities to prevent discrimination.