Mexico soccer fans punished for anti-gay slur chanted at games
FIFA sanctions team by banning spectators from first 2 World Cup qualifier matches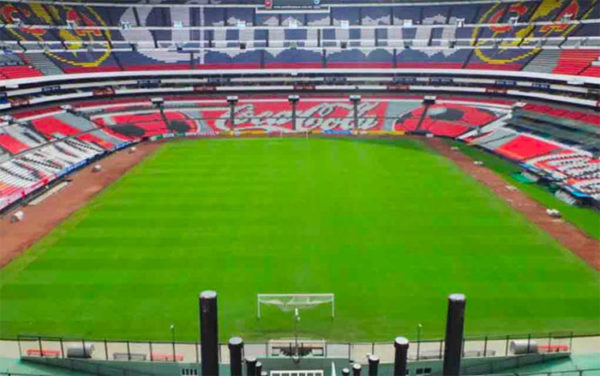 MEXICO CITY – When the Mexico men's national team play their all-important 2022 World Cup qualifiers come September and October, they will do so without a single fan cheering them on. As Yahoo Sports first reported, FIFA has sanctioned the team and ordered it to play to an empty home stadium because its fans won't stop using a controversial chant—widely seen as anti-gay—during matches.
For years, fans have shouted "puto" during opposing goal kicks at almost all Mexican men's national team games, a word that one soccer fans site described this way:
"For some, it's a harmless word that they've been shouting at opposing goalkeepers for decades. For others, it's a salty, inappropriate swear word you'll hear at some soccer games. And for many others it's a homophobic slur that denigrates LGBT individuals and makes attending a soccer game feel like an unsafe space."
"On behalf of the FMF, the players, the Liga MX, the clubs and all the national teams: Let's stop. Let's stop the fucking cry, please," said Yon De Luisa, president of the Mexican Soccer Federation (FMF) at a press conference Friday, as reported by El Economista. "It is taking us away from our team and although many think it is fun, it is not."
Coach Gerardo Martino, added: "I invite our fans to make a reflection so that they understand once and for all the meaning and scope of this type of attitude. They are great at cheering, but we ask that you focus exclusively on the selection. We have a great concern."
The punishment of banning spectators will reportedly impact two World Cup qualifying matches against Jamaica and Canada in September and October at Mexico City's Aztec Stadium. It is in addition to a fine of 60,000 Swiss francs—roughly $65,000 specifically being levied for the chanting of "Eh, puto" at two Olympic qualifying games held in March in Guadalajara, according to Mexico News Daily. An investigation has also reportedly been opened into chanting of the word at Mexico's friendly against Iceland last month in Arlington, Texas.
Despite what the coach and FMF president said, there are many straight soccer fans who argue against "puto" being considered a slur. Soccer writer Elliot Turner, who has lived and worked in Spain, Argentina, the Dominican Republic, and Nicaragua, explained that in a 2014 piece for Fusion:
"In Spanish, the term puta means prostitute, and Spanish, like other romance languages, has gendered nouns (a noun is either male or female). Thus, the term puto is the masculine form, meaning a male prostitute. (The feminine form is puta.)
Did you just get a big tax bill from Uncle Sam? You're likely to say 'putos impuestos!' Did your boss just give you a shitty assignment? You may mutter under your breath 'puto trabajo.'
'Puto' is thus used similarly to 'bloody' in the United Kingdom and 'fucking' in the United States. It's pervasive. The chant only reflects the ugly linguistic reality of Latin America and Spain. Everything that provokes rage is a 'puto.'"
"Puto" can also mean "coward," Turner argues, and writes "the typical El Tri fan means 'coward,' not 'fag' or 'queer.' And contextually, that has some support. Fans only use the term when the opposing goalkeeper punts the ball up the field."
But because it also means "faggot," a clearly hateful slur, Turner concludes the puto chant is "a form of prejudice and homophobia."
This year, Mexican officials have stepped up efforts to stop the chant but social media campaigns and stadium announcements have failed, according to the Washington Post.
The chant was widely used at Mexico's June 3 and 6 games against Costa Rica and the U.S., but as Yahoo Sports reported, officials enacted only Step 1 of FIFA's three-step protocol, which call for match stoppages and PA announcements whenever the chant is heard; temporary match suspensions – with players returning to locker rooms – if the chant is heard again; and forfeits if it arises a third time.
Whether having to watch the team on TV, playing in front of 87-thousand empty seats, has an impact on this fan tradition remains to be seen.
March Queerness: Women's coaches to know and root for
Beyond the baskets, the scoreboard and the sweat that goes into climactic games, are out LGBTQ+ coaches leading outstanding student-athletes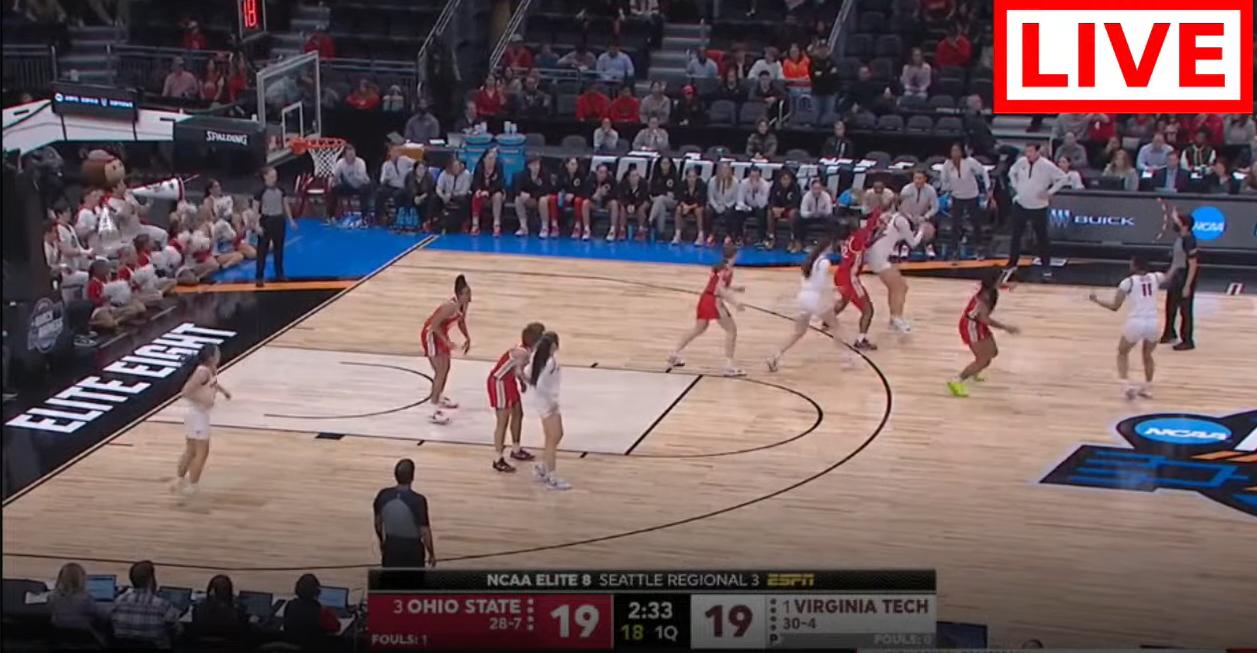 GREENVILLE, S.C. — The NCAA Women's College Basketball Tournament is moving past the Elite Eight stage to the Final Four, with the No. 1 seed, the defending national champion South Carolina Gamecocks vanquishing the No. 2 Maryland Terrapins, 86 to 75 at the Bon Secours Wellness Arena tonight.
Also Monday night, the No. 1 Virginia Tech Hokies defeated the No. 3 Ohio State Buckeyes at Seattle's Climate Pledge Arena, 84 to 74. For the first time in the university's history, the Hokies will go on to the Final Four. On Friday in Dallas, they'll face the LSU Tigers, who defeated out head coach Katie Meier's University of Miami Hurricanes on Sunday..
Beyond the baskets, the scoreboard and the sweat that goes into these climactic games, are three other out LGBTQ+ coaches leading these outstanding student-athletes.
Although Maryland fell short, Kaitlynn Fratz has a lot to be proud of as an assistant coach with the Terrapins who is out and proud on Instagram.
Having beaten Maryland, the Gamecocks will also be in Dallas on Friday as South Carolina earned its fifth trip to the Final Four. Following the Hokies vs. Tigers game, they'll be going head to head with the Iowa Hawkeyes, playing their first Final Four in three decades.
Raina Harmon is an assistant coach with Iowa who shares Instagram posts about her marriage to her wife, including their 2020 honeymoon.
Another assistant coach for Iowa, Jan Jansen, has been with her partner Julie Fitzpatrick since 2009.
The headlines in mainstream sports sites like Sports Illustrated may focus on the fact that this was the first Elite Eight in decades without the traditional teams of UConn, Tennessee or Stanford. But gay, lesbian, bi and transgender sports fans are celebrating that these three women are not alone; They're among 57 out LGBTQ+ coaches in college basketball, with at least 20 players who also identify as queer, according to the LGBTQ+ sports site Outsports.
We'll see who survives the Final Four on Friday in Dallas.