AIDS @40: The White House laughs as gays try to save themselves
Over a third of them have died. It's known as "gay plague." (Laughter.) No, it is. I mean it's a pretty serious thing […]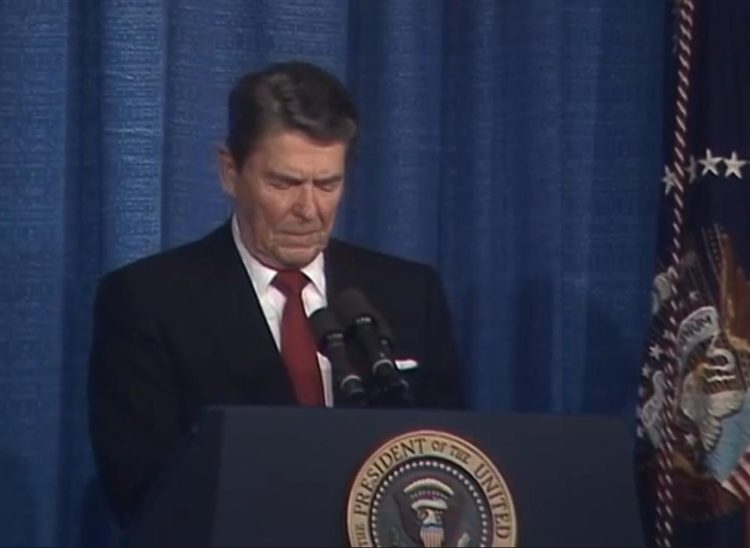 By Karen Ocamb | LOS ANGELES – Like so many others in California, lesbian feminist Ivy Bottini had high expectations for the federal government to finally intervene in the growing AIDS crisis after the first congressional committee hearing on the mysterious new disease, chaired by Rep. Henry Waxman, (D-CA) on April 13, 1982.
There was very little press coverage of the hearing — held at the Los Angeles Gay Community Services Center on Highland Avenue in Hollywood. But years later, Dr. Anthony Fauci of the National Institutes of Health recalled a quote reported by the Washington Blade:
"I want to be especially blunt about the political aspects of Kaposi's sarcoma (KS)," Waxman said. "This horrible disease afflicts members of one of the nation's most stigmatized and discriminated-against minorities….There is no doubt in my mind that if the same disease had appeared among Americans of Norwegian descent, or among tennis players, rather than among gay males, the responses of the government and the medical community would have been different."
The gay San Francisco newspaper The Sentinel published a very short brief on April 16 entitled "House Holds Cancer Hearings" about "the gay cancer." The paper quoted an unnamed subcommittee staffer saying the CDC, "which is coordinating research on the baffling outbreak, 'should not have to nickel and dime' for funds." The brief appeared next to a column written by gay nurse Bobbi Campbell, who wrote about going to The Shanti Project to get emotional support for his KS.
Bottini's take-away from the Waxman hearing was that no one really knew how AIDS was transmitted. She was upset. Her friend Ken Schnorr had died just before the hearing and Bottini had to explain to Ken's distraught mother that he had not been abused at the hospital — the purple bruises on his body were KS lesions.
After weeks of governmental inaction, Bottini called Dr. Joel Weisman, Schnorr's gay doctor, to update the community at a town hall in Fiesta Hall in West Hollywood's Plummer Park. Weisman had sent gay patients to Dr. Michael Gottlieb and was one of the co-authors on the first CDC public report about AIDS on June 5, 1981.
Bottini later recalled how gay men often thanked her for saving their lives at that packed town hall. Bottini subsequently founded AIDS Network LA, to serve as a clearing house for collecting and disseminating information. But not everyone bought the science-based premise that AIDS was transmitted through bodily fluids — including Bottini's friend Morris Kight, prompting a deep three-year rift.
Nonetheless, groups offering gay men advice on how to have safe sex started emerging, as did peer groups forming for emotional, spiritual and healthcare support. The Bay Area Physicians for Human Rights, Houston's Citizens for Human Equality and the new Gay Men's Health Crisis in New York City published pamphlets and newsletters.
Panic and denial were wafting in tandem through gay Los Angeles, too. In Oct. 1982, friends Nancy Cole Sawaya (an ally), Matt Redman, Ervin Munro, and Max Drew convened an emergency informational meeting at the Los Angeles Gay Community Services Center on Gay Related Immunodeficiency Disease (GRID, soon to be called AIDS) delivered by a representative from San Francisco's Kaposi's Sarcoma Foundation.
"My friends and I were in New York in 1981, hearing stories among friends coming down with this mysterious disease. We realized that back home in L.A. there was no hotline, no medical care, and no one to turn to for emotional support," Redman told The Advocate's Chris Bull on July 17, 2001 for a story on the 20th anniversary of AIDS. "For some reason I wasn't really scared. It was so early on that no one could predict what would happen."
That quickly changed when the friends realized there was no level of governmental help forthcoming. They set up a hotline in a closet space at the Center, found 12 volunteers and asked Weisman to train them on how to answer questions, reading off a one-page fact sheet. The idea was to "reduce fear" and eventually give out referrals to doctors and others willing to help.
The four also reached out to friends to raise money, netting $7,000 at a tony Christmas benefit to fund a new organization called AIDS Project Los Angeles. They set up a Board of Directors with Weisman and longtime checkbook activist attorney Diane Abbitt as Board co-chairs. They gaveled their first Board meeting to order on January 14, 1983 with five clients. The following month, APLA produced and distributed a brochure about AIDS in both English and Spanish.
Four months later, in May, APLA and other activists organized the first candlelight march in Los Angeles at the Federal Building in Westwood and in four other cities. The LA event was attended by more than 5,000 people demanding federal action. The KS/AIDS Foundation in San Francisco was led by people with AIDS carrying a banner that read "Fighting For Our Lives." When the banner was unfurled at the National Lesbian and Gay Health Conference that June by activists presenting The Denver Principles, the crowd cried, with a 10-minute ovation.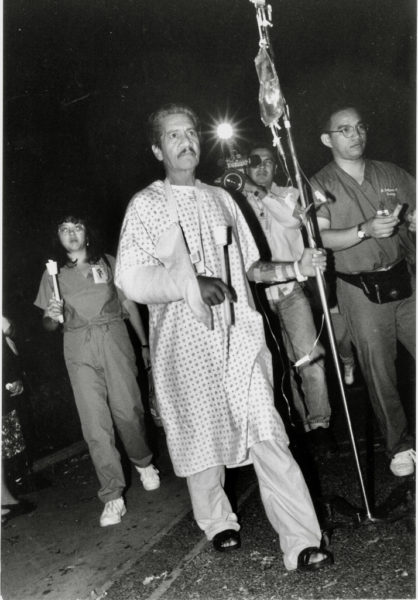 "If the word 'empowerment' hadn't yet been a part of the health care lexicon, it was about to be," HIV/AIDS activist Mark S. King wrote in POZ. The group took turns reading a document to the conference they had just created themselves, during hours sitting in a hospitality suite of the hotel. It was their Bill of Rights and Declaration of Independence rolled into one. It would be known as The Denver Principles, and it began like this:
'We condemn attempts to label us as 'victims,' which implies defeat, and we are only occasionally 'patients,' which implies passivity, helplessness, and dependence upon the care of others. We are 'people with AIDS.'"
While The Denver Principles were injecting self-empowerment into the growing movement of people with AIDS, the Reagan administration was infecting America through mass media association of homosexuality, AIDS and old myths of sexual perversion. Ronald Reagan was keenly aware of his anti-gay evangelical base, appointing Gary Bauer as a domestic policy advisor. Bauer was a close associate of James Dobson, president of the powerful Religious Right group Focus on the Family.
Reagan also picked anti-abortion crusader C. Everett Koop as Surgeon General — which turned into a mini-scandal when Koop agreed that sexually explicit AIDS education and gay-positive materials should be federally funded for schools. "You cannot be an efficient health officer with integrity if you let other things get in the way of health messages," Koop told the Village Voice. Koop was slammed by the Moral Majority's Rev. Jerry Falwell and other anti-gay evangelicals.
But perhaps one most egregious examples of the Reagan administration's homophobic callousness towards people with AIDS came from the persistent laughter emanating from the podium of White House Deputy Press Secretary Larry Speakes.
On Oct. 15, 1982, less than four weeks after Reps. Henry Waxman and Phillip Burton introduced a bill to allocate funds to the CDC for surveillance and the NIH for AIDS research, reporter Lester Kinsolving asked Speakes about the new disease called A.I.D.S..
Kinsolving: Larry, does the President have any reaction to the announcement — the Center for Disease Control in Atlanta, that AIDS is now an epidemic and have over 600 cases?
SPEAKES: What's AIDS?
Kinsolving: Over a third of them have died. It's known as "gay plague." (Laughter.) No, it is. I mean it's a pretty serious thing that one in every three people that get this have died. And I wondered if the President is aware of it?
SPEAKES: I don't have it. Do you? (Laughter.)
Kinsolving: You don't have it. Well, I'm relieved to hear that, Larry. (Laughter.) I'm delighted.
SPEAKES: Do you?
Kinsolving: No, I don't….In other words, the White House looks on this as a great joke?
SPEAKES: No, I don't know anything about it, Lester. What –
Kinsolving: Does the President, does anybody in the White House know about this epidemic, Larry?
SPEAKES: I don't think so. I don't think there's been any –
Kinsolving: Nobody knows?
SPEAKES: There has been no personal experience here, Lester.
The exchange goes on like that. For another two years. On World AIDS Day, Dec. 1, 2015, Vanity Fair debuted a 7:43 documentary directed and produced by Scott Calonico about that 1982 exchange between Kinsolving and Speakes. But Calonico also found audio of similar exchanges in 1983 and 1984 for his film, "When AIDS Was Funny."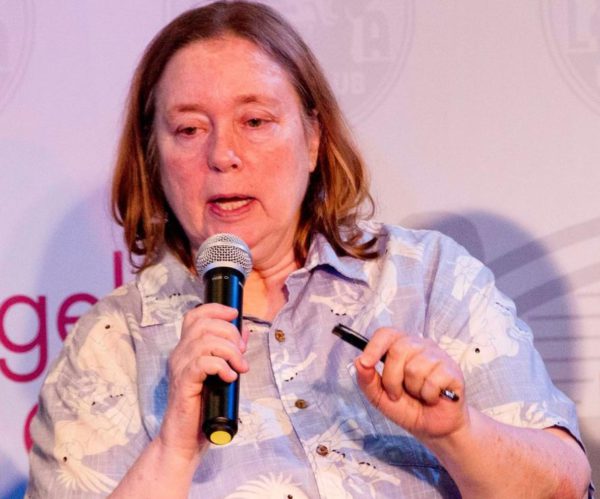 Karen Ocamb is the Director of Media Relations for Public Justice, a national nonprofit legal organization that advocates and litigates in the public interest. The former News Editor of the Los Angeles Blade, Ocamb is a longtime chronicler of the lives of the LGBTQ community in Southern California.
This is Part 4 of a series of 5 articles on AIDS @40.
$48 million earmarked for HRSA centers in effort to beat HIV/AIDS
"Community health centers are often a key point of entry to HIV prevention and treatment services, especially for underserved populations"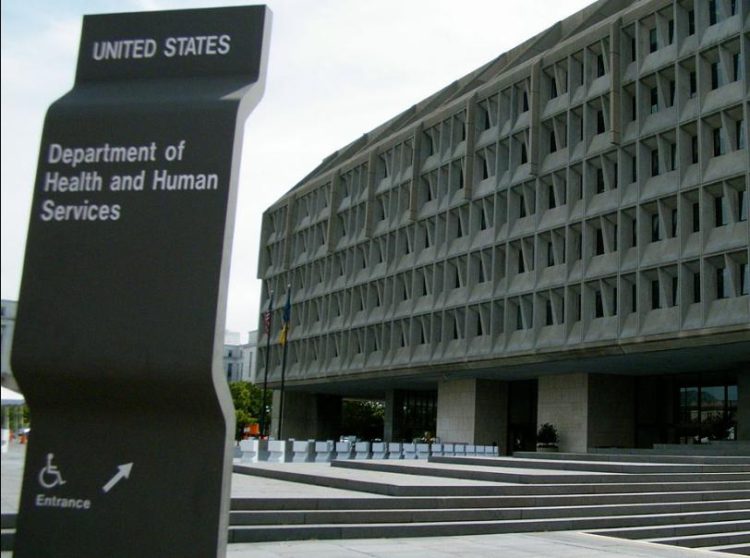 WASHINGTON – The Biden administration has awarded more than $48 million in allocations earmarked to medical centers under Health Resources & Services Administration in localities with high incidents of HIV infection as part of the initiative to beat the disease.
Xavier Becerra, U. S. Secretary of Health and Human Services, in a statement said that the contributions are key component of the initiative, which is called "Ending the HIV Epidemic in the U.S." and seeks to reduce new infections by 90 percent by 2030.
"HHS-supported community health centers are often a key point of entry to HIV prevention and treatment services, especially for underserved populations," Becerra said. "I am proud of the role they play in providing critical services to 1.2 million Americans living with HIV. Today's awards will ensure equitable access to services free from stigma and discrimination, while advancing the Biden-Harris administration's efforts to ending the HIV/AIDS epidemic by 2025."
The $48 million in government spending allocations went to HRSA centers 71 HRSA-supported health centers across 26 states, Puerto Rico and D.C. — areas identified with the highest rates of HIV infections — to expand HIV prevention and treatment services, including access to pre-exposure prophylaxis (PrEP) as well as outreach and care coordination, according to HHS.
The Ending the HIV Epidemic was set up under the previous administration, which made PrEP a generic drug after an accelerated effort and set a goal of beating HIV by 2030. Biden has continued the project, after campaigning on beating HIV a full five years earlier in 2025. Observers, however, are skeptical he can meet that goal.
Diana Espinosa, acting administrator for the Health Resources and Services Administration, (HRSA) said in a statement the $48 million will go a long way in reaching goals to beat HIV/AIDS.
"We know our Health Center Program award recipients are well-positioned to advance the Ending the HIV Epidemic in the U.S. initiative, with a particular focus on facilitating access to PrEP, because of their integrated service delivery model," Espinosa said. "By integrating HIV services into primary care, and providing essential enabling services like language access or case management, HRSA-supported health centers increase access to care and improve health outcomes for patients living with HIV."
Surviving Voices, "Substance Users, the Recovery Community & AIDS
The Surviving Voices storytelling initiative is being recognized for its powerful work in helping tell the story of AIDS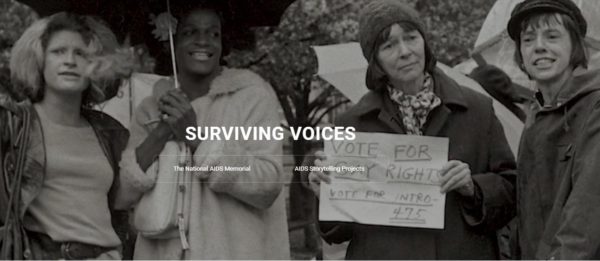 SAN FRANCISCO – The National AIDS Memorial Surviving Voices storytelling initiative is being recognized for its powerful work in helping tell the story of AIDS through the voices of survivors of the pandemic, now in its 40th year.
More than 700,000 U.S. lives have been lost since the first cases of AIDS were first reported in 1981. Today, more than 1.2 million people are living with HIV, with a disproportionate impact in communities of color and in southern U.S. states.
The Memorial has officially released its most recent mini-documentary, "Substance Users, the Recovery Community & AIDS" following exclusive screenings at two LGBTQ+ film festivals – Frameline45 and SF Queer Film Fest 2021. The mini-documentary, along with deep dive personal interview segments with survivors and advocates, can be viewed on the Memorial's website at www.aidsmemorial.org.
"The National AIDS Memorial is honored to have our Surviving Voices mini-documentary featured at these influential film festivals," said Chief Executive John Cunningham. "It speaks to the important work our organization is doing to share these powerful personal stories of hope, resilience and the journey of survivors around the issue of HIV/AIDS and addiction in an authentic and powerful way."
"Substance Users, the Recovery Community & AIDS" focuses the camera on the unique challenges of HIV/AIDS faced by this community. Through personal stories of survival, the film powerfully captures the journey of AIDS advocates and those of individual survivors living with HIV/AIDS who have struggled simultaneously with the disease of addiction, in raw, honest and forthright conversations. It depicts their individual strength, power, hope and resilience, the importance of community, spirit, self-respect, and the will to live with dignity and pride. It also shows their vulnerabilities, the shame, denial, stigma, and hopelessness they have experienced.
As Queer Chaplain Bonnie Violet Quintana shares, "I can be as I am. Me getting HIV. Me being in recovery – all of that is a big part of Me."
The National AIDS Memorial's Surviving Voices mini-documentaries are produced and directed by Jörg Fockele and funded through a grant by Chevron, a long-standing partner of the National AIDS Memorial. Community partners include the San Francisco AIDS Foundation, The Elizabeth Taylor 50-Plus Network, Stonewall Project and the Castro Country Club.
"We believe in the power of storytelling and the lessons it can teach current and future generations," said Huma Abbasi, General Manager, Health & Medical at Chevron. "Our long-time support for Surviving Voices is part of our commitment to sharing the very human experiences that have shaped 40 years of the AIDS epidemic. At Chevron, our success is tied to the progress and prosperity of the communities where we operate. In line with the U.N. Sustainable Development Goals, we believe that healthy, educated communities are critical to that success."
Surviving Voices is a program of the National AIDS Memorial created to ensure the myriad stories and lessons of the epidemic are captured, curated, and retained for current and future generations. "Substance Users, the Recovery Community & AIDS" is the sixth film produced in this multi-year oral history initiative, which also includes "The Transgender Community & AIDS," "The A&PI Community & AIDS," "Women & AIDS," "The National Hemophilia Community & AIDS," and "The San Francisco Leather Community & AIDS."
"I hope that these mini-documentaries will be as inspiring for current and future generations confronting their own challenges as they were for us when we filmed them," said Fockele.
Learn more about the Surviving Voices, the National AIDS Memorial, its mission, programs and how to provide support at www.aidsmemorial.org.
Surviving Voices Mini-Documentary: Substance Users, Recovery Community and AIDS:
Governor Newsom signs HIV & Aging Act authored by Sen. John Laird
Sponsors of SB 258 include Equality California, AIDS Project Los Angeles (APLA) Health, Services & Advocacy for GLBT Elders (SAGE)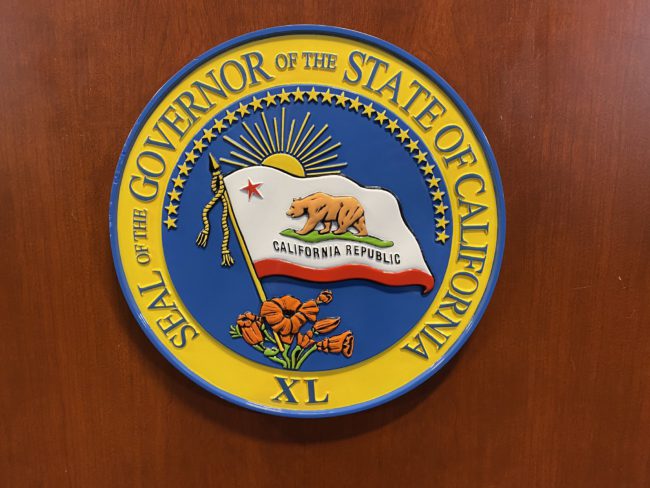 SACRAMENTO – On Friday Governor Gavin Newsom announced the signing of Senate Bill 258, the HIV & Aging Act, authored by Senator John Laird (D – Santa Cruz). Senate Bill 258 will ensure HIV+ seniors are included in the definition of "greatest social need".
"When I was the Santa Cruz AIDS Agency Director in the 1980's, it was our dream to have people living with HIV live into old age," said Senator Laird. "To be very clear, this group was not supposed to age. Governor Newsom signing the HIV & Aging Act is a historic moment for the LGBTQ community, and all those who have been affected by the HIV crisis."
With the recent advancements in HIV treatment, people with HIV can keep the virus suppressed and live long and healthy lives. For this reason, the number of HIV positive older people is increasing. According to a 2018 California HIV Surveillance Report published by the California Department of Public Health, over half of the people living with the virus in California are now aged 50 years or older. This same report shows that 15 percent of newly diagnosed patients were age 50 and older in that same year.
Sponsors of SB 258 include Equality California, AIDS Project Los Angeles (APLA) Health, Services & Advocacy for GLBT Elders (SAGE), and the Los Angeles LGBT Center.

Equality California Legislative Director Tami A. Martin notes, "After surviving the darkest days of the AIDS epidemic, many Californians living with HIV are now over the age of 50, but in dire need of support. Thanks to Governor Newsom, Senator Laird and HIV advocates, the Golden State will now make sure that our elders living with HIV have access to food assistance, job training, transportation or any other vital services. We applaud Governor Gavin Newsom for signing the HIV & Aging Act into law, making California just the second state to ensure older Californians living with HIV don't just continue to survive, but thrive."
"Thanks to effective treatments, people with HIV are living longer than we could have ever imagined just a few decades ago and now a majority of people with HIV in California are over 50 years old. Unfortunately, our current health and social service systems are not yet prepared to address the unique needs of this population," APLA Health Chief Executive Officer Craig E. Thompson said adding; "Many older people with HIV are long term survivors of the AIDS epidemic. They have lost countless loved ones and entire networks of social support. They also continue to face discrimination and alarming levels of stigma. We thank Senator Laird for his leadership on this historic bill to ensure that people aging with HIV have the resources and support they need to thrive and age with dignity."
"We must ensure that LGBTQ seniors have the affirming care and support so they can age in peace with dignity," stated Laird. "It's incumbent upon us to not force individuals back into the closet for them to access adequate care. Once again, I'd like to applaud the Governor for his continued support of the LBGTQ community and to my colleagues for making this a priority bill."
The HIV & Aging Act received unanimous bipartisan support through both chambers of the Legislature and is a legislative priority for the California Legislative LGBTQ Caucus.
Senate Bill 258 will go into effect January 1, 2022.