AIDS @40: The White House laughs as gays try to save themselves
Over a third of them have died. It's known as "gay plague." (Laughter.) No, it is. I mean it's a pretty serious thing […]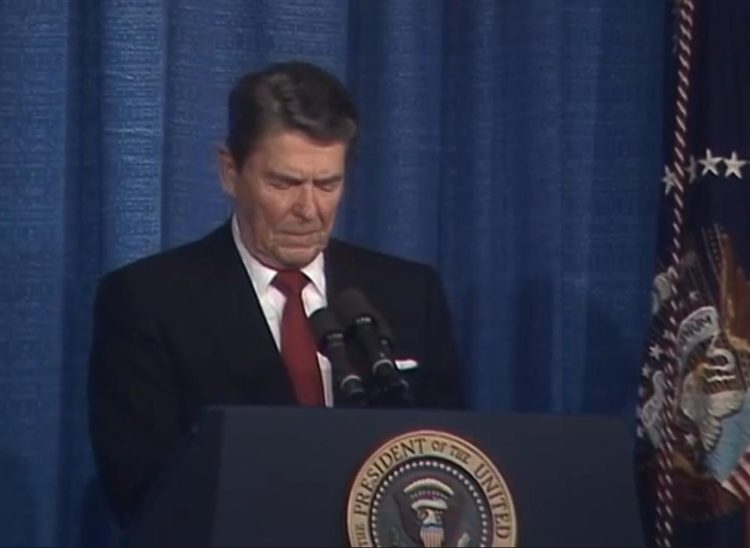 By Karen Ocamb | LOS ANGELES – Like so many others in California, lesbian feminist Ivy Bottini had high expectations for the federal government to finally intervene in the growing AIDS crisis after the first congressional committee hearing on the mysterious new disease, chaired by Rep. Henry Waxman, (D-CA) on April 13, 1982.
There was very little press coverage of the hearing — held at the Los Angeles Gay Community Services Center on Highland Avenue in Hollywood. But years later, Dr. Anthony Fauci of the National Institutes of Health recalled a quote reported by the Washington Blade:
"I want to be especially blunt about the political aspects of Kaposi's sarcoma (KS)," Waxman said. "This horrible disease afflicts members of one of the nation's most stigmatized and discriminated-against minorities….There is no doubt in my mind that if the same disease had appeared among Americans of Norwegian descent, or among tennis players, rather than among gay males, the responses of the government and the medical community would have been different."
The gay San Francisco newspaper The Sentinel published a very short brief on April 16 entitled "House Holds Cancer Hearings" about "the gay cancer." The paper quoted an unnamed subcommittee staffer saying the CDC, "which is coordinating research on the baffling outbreak, 'should not have to nickel and dime' for funds." The brief appeared next to a column written by gay nurse Bobbi Campbell, who wrote about going to The Shanti Project to get emotional support for his KS.
Bottini's take-away from the Waxman hearing was that no one really knew how AIDS was transmitted. She was upset. Her friend Ken Schnorr had died just before the hearing and Bottini had to explain to Ken's distraught mother that he had not been abused at the hospital — the purple bruises on his body were KS lesions.
After weeks of governmental inaction, Bottini called Dr. Joel Weisman, Schnorr's gay doctor, to update the community at a town hall in Fiesta Hall in West Hollywood's Plummer Park. Weisman had sent gay patients to Dr. Michael Gottlieb and was one of the co-authors on the first CDC public report about AIDS on June 5, 1981.
Bottini later recalled how gay men often thanked her for saving their lives at that packed town hall. Bottini subsequently founded AIDS Network LA, to serve as a clearing house for collecting and disseminating information. But not everyone bought the science-based premise that AIDS was transmitted through bodily fluids — including Bottini's friend Morris Kight, prompting a deep three-year rift.
Nonetheless, groups offering gay men advice on how to have safe sex started emerging, as did peer groups forming for emotional, spiritual and healthcare support. The Bay Area Physicians for Human Rights, Houston's Citizens for Human Equality and the new Gay Men's Health Crisis in New York City published pamphlets and newsletters.
Panic and denial were wafting in tandem through gay Los Angeles, too. In Oct. 1982, friends Nancy Cole Sawaya (an ally), Matt Redman, Ervin Munro, and Max Drew convened an emergency informational meeting at the Los Angeles Gay Community Services Center on Gay Related Immunodeficiency Disease (GRID, soon to be called AIDS) delivered by a representative from San Francisco's Kaposi's Sarcoma Foundation.
"My friends and I were in New York in 1981, hearing stories among friends coming down with this mysterious disease. We realized that back home in L.A. there was no hotline, no medical care, and no one to turn to for emotional support," Redman told The Advocate's Chris Bull on July 17, 2001 for a story on the 20th anniversary of AIDS. "For some reason I wasn't really scared. It was so early on that no one could predict what would happen."
That quickly changed when the friends realized there was no level of governmental help forthcoming. They set up a hotline in a closet space at the Center, found 12 volunteers and asked Weisman to train them on how to answer questions, reading off a one-page fact sheet. The idea was to "reduce fear" and eventually give out referrals to doctors and others willing to help.
The four also reached out to friends to raise money, netting $7,000 at a tony Christmas benefit to fund a new organization called AIDS Project Los Angeles. They set up a Board of Directors with Weisman and longtime checkbook activist attorney Diane Abbitt as Board co-chairs. They gaveled their first Board meeting to order on January 14, 1983 with five clients. The following month, APLA produced and distributed a brochure about AIDS in both English and Spanish.
Four months later, in May, APLA and other activists organized the first candlelight march in Los Angeles at the Federal Building in Westwood and in four other cities. The LA event was attended by more than 5,000 people demanding federal action. The KS/AIDS Foundation in San Francisco was led by people with AIDS carrying a banner that read "Fighting For Our Lives." When the banner was unfurled at the National Lesbian and Gay Health Conference that June by activists presenting The Denver Principles, the crowd cried, with a 10-minute ovation.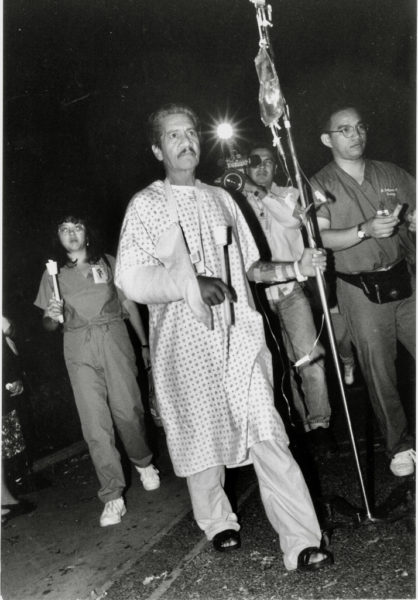 "If the word 'empowerment' hadn't yet been a part of the health care lexicon, it was about to be," HIV/AIDS activist Mark S. King wrote in POZ. The group took turns reading a document to the conference they had just created themselves, during hours sitting in a hospitality suite of the hotel. It was their Bill of Rights and Declaration of Independence rolled into one. It would be known as The Denver Principles, and it began like this:
'We condemn attempts to label us as 'victims,' which implies defeat, and we are only occasionally 'patients,' which implies passivity, helplessness, and dependence upon the care of others. We are 'people with AIDS.'"
While The Denver Principles were injecting self-empowerment into the growing movement of people with AIDS, the Reagan administration was infecting America through mass media association of homosexuality, AIDS and old myths of sexual perversion. Ronald Reagan was keenly aware of his anti-gay evangelical base, appointing Gary Bauer as a domestic policy advisor. Bauer was a close associate of James Dobson, president of the powerful Religious Right group Focus on the Family.
Reagan also picked anti-abortion crusader C. Everett Koop as Surgeon General — which turned into a mini-scandal when Koop agreed that sexually explicit AIDS education and gay-positive materials should be federally funded for schools. "You cannot be an efficient health officer with integrity if you let other things get in the way of health messages," Koop told the Village Voice. Koop was slammed by the Moral Majority's Rev. Jerry Falwell and other anti-gay evangelicals.
But perhaps one most egregious examples of the Reagan administration's homophobic callousness towards people with AIDS came from the persistent laughter emanating from the podium of White House Deputy Press Secretary Larry Speakes.
On Oct. 15, 1982, less than four weeks after Reps. Henry Waxman and Phillip Burton introduced a bill to allocate funds to the CDC for surveillance and the NIH for AIDS research, reporter Lester Kinsolving asked Speakes about the new disease called A.I.D.S..
Kinsolving: Larry, does the President have any reaction to the announcement — the Center for Disease Control in Atlanta, that AIDS is now an epidemic and have over 600 cases?
SPEAKES: What's AIDS?
Kinsolving: Over a third of them have died. It's known as "gay plague." (Laughter.) No, it is. I mean it's a pretty serious thing that one in every three people that get this have died. And I wondered if the President is aware of it?
SPEAKES: I don't have it. Do you? (Laughter.)
Kinsolving: You don't have it. Well, I'm relieved to hear that, Larry. (Laughter.) I'm delighted.
SPEAKES: Do you?
Kinsolving: No, I don't….In other words, the White House looks on this as a great joke?
SPEAKES: No, I don't know anything about it, Lester. What –
Kinsolving: Does the President, does anybody in the White House know about this epidemic, Larry?
SPEAKES: I don't think so. I don't think there's been any –
Kinsolving: Nobody knows?
SPEAKES: There has been no personal experience here, Lester.
The exchange goes on like that. For another two years. On World AIDS Day, Dec. 1, 2015, Vanity Fair debuted a 7:43 documentary directed and produced by Scott Calonico about that 1982 exchange between Kinsolving and Speakes. But Calonico also found audio of similar exchanges in 1983 and 1984 for his film, "When AIDS Was Funny."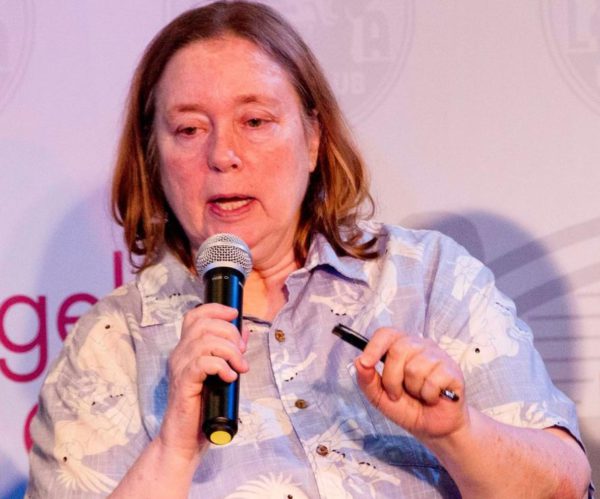 Karen Ocamb is the Director of Media Relations for Public Justice, a national nonprofit legal organization that advocates and litigates in the public interest. The former News Editor of the Los Angeles Blade, Ocamb is a longtime chronicler of the lives of the LGBTQ community in Southern California.
This is Part 4 of a series of 5 articles on AIDS @40.
HIV & Aging Act sails through legislature; awaits Newsom's signature
"When I was Santa Cruz AIDS Agency Director, it was our dream to have people living with HIV age into the senior category."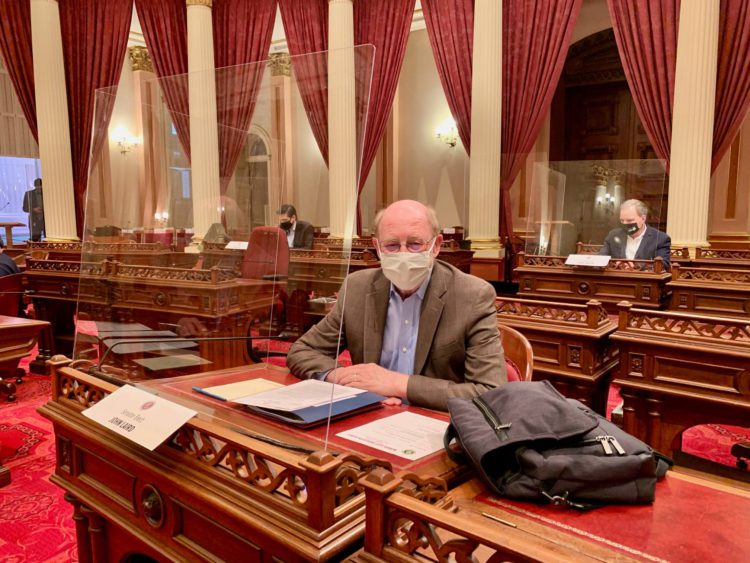 SACRAMENTO —  The California Assembly passed SB 258, the HIV and Aging Act, by Senator John Laird (D-Santa Cruz), Thursday sending the bill to Governor Newsom for signature. The bill advanced from the Assembly consent calendar and received no "no" votes in either chamber.
Pending Governor Newsom's final approval, California will become only the second state — after Illinois in 2019 — to designate older adults living with HIV as a population of "greatest social need."
"When I was Santa Cruz AIDS Agency Director, it was our dream to have people living with HIV age into the senior category," said Senator Laird. "To be very clear, this group was not supposed to grow old. While the drug cocktail transformed the fight against HIV, and there are more HIV positive seniors than ever before, older people living with HIV face a number of behavioral health challenges in addition to physical illnesses. By easing the burden of connecting this vulnerable population to supportive aging services and programs, this bill provides another life line to assist this uniquely disadvantaged group.
"I would like to express my utmost thanks to the sponsors of SB 258 for their steadfast partnership and the large coalition of supporters who highlighted the critical need for historic recognition and support of those living with HIV."
With recent advancements in HIV treatment, people with HIV who take antiretroviral therapy can keep the virus suppressed and live long and healthy lives. For this reason, the number of older people living with HIV is increasing and over half of people living with HIV in California are now aged 50 years or older. However, older people with HIV continue to face unique challenges and barriers in health and well-being. A 2020 report by SAGE's HIV and Aging Policy Action Coalition (HAPAC) identified that older people with HIV are more likely than their HIV-negative counterparts to have multiple comorbidities, including certain cancers, cardiovascular disease, fractures, and hepatitis C. Older people with HIV also face a number of behavioral health challenges, including rates of depression up to five times greater than their HIV-negative peers and greater levels of stigma, social isolation and loneliness.
"As a person living with HIV since 1983, I thank the Assembly for passing SB 258 – the HIV & Aging Act – recognizing older adults with HIV face unique and profound challenges as a population of 'greatest social need.'" said Tez Anderson, Executive Director of Let's Kick ASS-AIDS Survivor Syndrome. "For too long, survivors of the AIDS pandemic have been overlooked and forgotten. None of us imagined aging, but over half of all Californians living with HIV are aging and urgently in need of social services and programs which address our physical and mental health. I urge Governor Newsom to sign the bill and give us hope for a better quality of life."
The HIV & Aging Act updates the Welfare and Institutions Code to ensure older people living with HIV — who are likely to turn to government and community-based services due to multiple comorbidities, behavioral and mental health issues and limited social support — have access to the programs and services administered through the California Department of Aging. The legislation is co-authored by Senators Toni Atkins (D-San Diego), Susan Talamantes Eggman (D-Stockton), Scott Wiener (D-San Francisco) and Assemblymembers Sabrina Cervantes (D-Corona), Alex Lee (D-San Jose), Evan Low (D-Campbell) and Chris Ward (D-San Diego) and co-sponsored by APLA Health, Equality California, the Los Angeles LGBT Center and SAGE.
"Thanks to effective treatments, people with HIV are living longer than we could have ever imagined just a few decades ago," said APLA Health Chief Executive Officer Craig E. Thompson. "Unfortunately, our current health and social service systems are ill-equipped to address the unique needs of this population. Many older people with HIV are long term survivors of the AIDS epidemic. They have lost countless loved ones and entire networks of social support. They experience significantly higher rates of depression, anxiety and other comorbidities. They also continue to face discrimination and alarming levels of stigma. APLA Health urges Governor Newsom to sign SB 258 into law to ensure that California's aging network is prepared to support the state's rapidly growing population of people aging with HIV."
"As the number of older people living with HIV continues to increase, so should our state's commitment to support this resilient population," said Equality California Legislative Director Tami A. Martin. "We are thrilled that SB 258 received overwhelming, bipartisan support in the California legislature, and we look forward to pro-equality champion Governor Newsom signing this timely bill into law. Older Californians living with HIV deserve to have the resources and support they need to thrive with dignity."
"SAGE applauds California State Senator John Laird and his colleagues for taking action in support of LGBT elders and people living with HIV," said SAGE Director of Advocacy Aaron Tax. "This legislation would update the Older Americans Act in California, which funds critical programs like Meals-on-Wheels, to designate older people living with HIV as a target population. As older people living with HIV continue to face challenges in getting the aging services and supports that they need, it's time for the law to catch up with the aging of the epidemic. Everyone should have access to the aging services and supports that they need, regardless of their identity or HIV status. This legislation will bring us closer to that reality."
UCLA Fielding School awarded $5.2 million in grants for HIV prevention
The grants will study the use of a variety of techniques – personalized, daily text message reminders; and individual and group counseling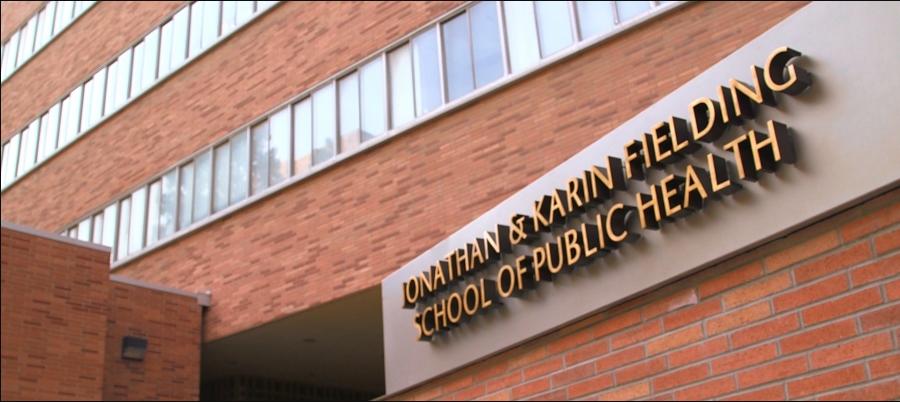 LOS ANGELES – A team of researchers co-led by UCLA Fielding School of Public Health epidemiology professor Dr. Matthew Mimiaga has received more than $5.2 million in grants from the U.S. National Institutes of Health (NIH) to develop and test interventions in the U.S. and Brazil.
The projects, funded by three separate NIH grants, all have the goal of reducing the spread of HIV, the virus that causes AIDS, through the use of antiretroviral medications for HIV primary (PrEP) and secondary (ART) prevention among sexual and gender minority groups.
"Whether used as PrEP for HIV negative individuals or as ART treatment as prevention for those living with HIV, antiretroviral medications are highly effective at reducing HIV acquisition and transmission, but its efficacy is highly dependent on uptake and excellent adherence," said Mimiaga, director of the UCLA Center for LGBTQ Advocacy, Research & Health. "However, sexual and gender minority groups face specific barriers to PrEP and ART access, uptake, adherence, and retention in care. Because of this, we are testing interventions that are culturally-tailored to address the lived realities and barriers among these vulnerable groups."
The grants, announced by the NIH this month, will study the use of a variety of techniques – personalized, daily text message reminders; video vignettes; peer navigation; and individual and group counseling – to facilitate access and adherence to antiretroviral medications among those who would benefit the most from its use. These grants will be implemented in Los Angeles County; Providence, RI; Boston, MA; and Rio de Janeiro, Brazil.
This will give the researchers a wide variety of data on how these approaches work for different populations, ranging from LGBTQ adolescents, ages 15-24, to transgender women, and men who engage in transactional sex with other men. Dr. Katie Biello, a Brown University behavioral and social sciences and epidemiology professor, will co-lead this work with Mimiaga.
"Our goal is to develop HIV prevention interventions that are highly scalable and sustainable in the real world," Biello said. "As such, this work takes into account the future of PrEP and ART access, while simultaneously addressing the barriers surrounding access, aiding in navigating linkage to PrEP and ART care programs, and reducing barriers to, and building skills to support, medication adherence."
Research into AIDS cure advancing but remains in 'very early days'
We started with HIV. We developed the platforms, applied it to coronavirus. And now we're trying to close the loop.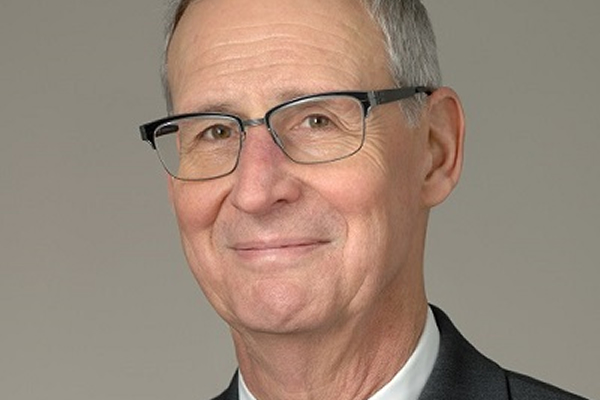 Editor's note: This is part two of the interview with Carl Dieffenbach, director of the Division of AIDS at the National Institute of Allergies and Infectious Diseases.
ROCKVILLE, Md. – Since 1996, Carl W. Dieffenbach, who holds a Ph.D. in biophysics from John Hopkins University, has served as director of the Division of AIDS at the National Institute of Allergies and Infectious Diseases, which is an arm of the U.S. National Institutes of Health or NIH.
In a June 10 interview with the Washington Blade, Dieffenbach gave an update on the extensive, ongoing research into the development of an HIV/AIDS vaccine that he has helped to coordinate for many years, including current human trials for a prospective AIDS vaccine taking place in the U.S., South America, and Africa.
Unlike the coronavirus, the AIDS virus's ability to permanently infect the human body has made it more difficult to develop an AIDS vaccine, and research into a cure for HIV/AIDS is continuing to advance but remains in its "very early days," according to Carl W. Dieffenbach, who has served for the past 25 years as director of the National Institutes of Health's Division of AIDS.
But in an interview with the Washington Blade, Dieffenbach, who holds a doctorate degree in biophysics, said the already highly effective antiretroviral drug treatment for HIV is continuing to advance to a point where the current one pill per day regimen may soon be replaced by a single injection that will make HIV undetectable in the body and untransmitable for six months and possibly a full year.
He said the single injection advance would be applicable for both people who are HIV positive as well as for those who are HIV negative and are taking the current one pill per day prevention medication known as PrEP.
"One of the things I am most happy with is the whole U equals U movement – that undetectable equals untransmitable," Dieffenbach said in referring to the current antiviral medication that makes HIV undetectable in the human body and prevents the virus from being transmitted to another person through sexual relations.
"That really is a rallying cry for people living with HIV that you can become fully suppressed and live knowing that there is no virus in your body as long as you take your pill, and you are free to love," he told the Blade. "And that's a wonderful thing."
Although he didn't say so directly, Dieffenbach made it clear that he and other government and private industry researchers working on an AIDS vaccine and an HIV/AIDS cure know that people with HIV can live a full and productive life as the push for a vaccine and cure continues.
Dieffenbach said a dramatic difference in the genetic makeup between the coronavirus and the AIDS virus is the reason why an AIDS vaccine has yet to be developed after more than 20 years of vaccine research while a COVID-19 vaccine was developed in a little more than a year.
"Once a person becomes HIV positive, that individual is HIV positive for life," he said. "There is no going back. There is no spontaneous cure." By contrast, Dieffenbach points out that with coronavirus, just five percent of those who become infected become seriously ill and are at risk of dying. He said between 35 percent and 40 percent of those infected with coronavirus are asymptomatic and often are unaware that they were infected.
"So, the human immune system by and large does a pretty good job of fighting off the coronavirus," he said. That, among other factors, has made it possible to develop an effective COVID vaccine sooner than an AIDS vaccine, according to Dieffenbach.
Blade: Where do things stand now in the progress of developing a cure for HIV and AIDS?
Dieffenbach: So, let's talk a moment about what we are doing in the space of trying to achieve a cure for HIV. Clearly, this is one of the two major research programs or research goals remaining in HIV – an effective and durable vaccine and then a cure that allows people to not take an antiretroviral [drug] and still live the 'U' equals 'U' [undetectable equals untransmitable] life.
What we want is a cure that really allows people to be free of HIV. And that can be achieved in two ways. You could see the HIV be eliminated or eradicated from the body. You would call that a sterilizing cure. And the other would be more of an immunological or other means of control that would suppress the virus similar to the way the antiretrovirals do, but it's using the natural immunity, the induced immunity that the human body is capable of generating.
Up until recently there hadn't been examples of an individual that had achieved that kind of cure. Just recently there was one reported. The big program we have in cure research is called the Martin Delany Collaboratories for Cure Research. And Marty was one of the lead activists in the very early days of HIV through the '90s. And he really pushed NIH very, very hard to not forget about a cure and to really focus on the best possible anti-virals.
He was just a strong leader and a really wonderful person who just pushed constantly the way you would hope the activist community would continue to try to drive improvements, even when things were going well. So, we felt it was a great way to honor Marty to name the program after him. This program has been around for a little over a decade and it gets more sophisticated and better every cycle.
And the two methods I mentioned – the ability to eliminate the virus completely and establish an immunologic or some other means of control – are major themes of these programs. It's still in the very early days. There are limited clinical trials ongoing, but they're very exploratory. There are maybe hints of things coming in the next couple of years. But it remains in the very early days. In some ways it's similar to where we are with vaccines where we've had a little bit of success but nothing really that we then can say this is the vaccine for the future.
So, these two types of research – a vaccine and cure – remain our top research priorities. And we will continue at this until we have HIV vaccines and the abilities to cure, because we cannot really control and eliminate the epidemic without either of those two strategies.
Blade: Can you talk a little about the human trials that are going on now for a possible HIV cure being conducted by the Rockville-based company American Gene Technologies?
Dieffenbach: That's right. One approach for achieving a cure are these gene-based strategies. There is a company that has a strategy for a gene-based treatment that they have been working on for a number of years. And that has been moving forward. And the proof will be in the pudding when we have a sufficient number of people in a way that are truly evaluated.
There are also strategies that look at ways of using what amounts to scissors, molecular scissors that can go in and chop out the virus. So, there are a number of strategies that people are using or considering for this idea of elimination of the reservoir, including the gene therapy method that we were just discussing.
Blade: The company conducting the gene therapy trials has said the treatment they hope will lead to a cure requires taking blood from someone, altering the genetic makeup of certain cells, and re-infusing the blood back into their body. Is that something that would be practical for treating a large number of people?
Dieffenbach: So, all of these gene therapy strategies are in the very experimental stage. They have to do something called ex-vivo transduction. That's fancy words for saying what you just said. You take cells out of the human body, alter them by adding the new therapeutic and incorporate it into the cell, and re-infuse those cells back into the human body. So, first you start with one cell type like fully differentiated lymphocytes and then you move on.
The ultimate goal will be to get it so you can take a shot, where the shot would go in with the gene therapy and basically go into cells and immunize the cells in such a way that they provide protection from HIV infection as well as elimination of existing copies of HIV. So, we're many steps away from that.
Blade: Some people may be asking why a COVID vaccine has been developed in just over a year since the worldwide COVID outbreak, but an HIV vaccine has not yet been developed after 20 or more years of research. Is there something different with the coronavirus as opposed to the HIV virus that might explain why we haven't had an HIV vaccine at this time?
Dieffenbach: I think this is a really important point. And I want to talk about two different activities. One is the differences between the viruses themselves. With coronavirus, five percent of people who become infected with coronavirus actually get sick and get into a hospital and have near death experiences. Thirty-five to 40 percent of people who get infected with coronavirus are actually never aware that they were infected.
So, the human immune system by and large does a pretty good job of fighting off the coronavirus. But it is incredibly infectious. It is spread by aerosol. With HIV, it is transmitted sexually. It's transmitted through blood and other bodily fluids. Once a person becomes HIV positive, that individual is HIV positive for life. There is no going back. There's no spontaneous cure. We've had 70 million people around the world acquire HIV. By last count, there may be one person in all the years that may have spontaneously cleared their HIV infection. That took 12 years of that person's life.
It is a rarity. So, from that perspective the type of immunity that you need to induce by a vaccine is so fundamentally different for coronavirus and for HIV. So, that's the first step.
The second thing is why were we so successful with the coronavirus vaccine? It wasn't dumb luck. Going back to the earliest SARS outbreak and through MERS and through other respiratory viruses the research team here at NIH has been looking at ways of building the better mouse trap, building a better immunogen. Take a part of the virus and make it the best it could be in terms of presenting or showing itself to the human immune system so that you get an incredibly robust quality response. And that was the work that was done at the VRC, the [NIH] Vaccine Research Center.
So, when that group first published their work on what we call this stabilized spike we offered that technology to all the vaccine manufacturers. And Moderna, Pfizer, and J&J all chose to use this modified version. AstraZeneca and Oxford chose different paths. The Chinese and the Russians chose a different path. And I think the quality of the vaccine and the effectiveness of the vaccine shows in part because of the genetic engineering that we have done to make it the best immunogenetic it can be.
So, it was a two-fold thing. We built a better vaccine to tackle a disease that really natural immunity can work well on. That's one of the reasons why our vaccines – the Moderna, the Pfizer, and the J&J are still quite active against all these variants. It's because their immune response was so robust. So, it was probably six to ten years of work that led us to that exact moment when SARS-CV2 came along that we know what to do with this. We were able to design a vaccine based on all that previous work within a very short period of time and start clinical trials within 60 days of identifying the coronavirus sequence. It wasn't magic. It was hard work.
That's a great story. There are so many unsung heroes in this. And it's a great thing to be part of that we – NIH – could make it so it wasn't just a proprietary thing for us. But we were able to give the world a way of making the best vaccine possible and to allow the companies to pick it up and run with it. So, again, at the end of the day the vaccines that I think we'll come back to rely upon were made with this construct that was developed here through years of research.
Blade: Is there anything I did not ask you that is relevant to the HIV research?
Dieffenbach: Well, just to close the loop, so now that we learned all those lessons from the coronavirus vaccine, we're going back to HIV vaccines and applying some of the rules and technologies and things that we've learned. Now we're going back and looking at that more carefully and trying different things. And thinking about how we can build a better HIV vaccine based on what we know for a coronavirus vaccine.
So, we're trying to complete the cycle. We started with HIV. We developed the platforms, applied it to coronavirus. And now we're trying to close the loop.
Blade: You've been saying that these clinical trials for an AIDS vaccine have been going on for a while. Do you recall when the first AIDS vaccine trial started?
Dieffenbach: The very first trial for an AIDS vaccine was done in the '90s. And it didn't work. It was a single protein. It induced antibodies. But the antibody did not react with the intact viruses. So, it failed. And that was the AIDS vax experience.
Blade: Do you remember when in the '90s that was?
Dieffenbach: The papers were finally published in 2003. So, the studies started in the late 90s and were completed in the early 2000s.
Blade: So, it appears that happened around the time the effective anti-retroviral drugs became available?
Dieffenbach: The highly active anti-retroviral therapy first made its debut in 1995. And that was a combination of AZT, 3TC, and either Crixivan, the protease inhibitor, or a different protease inhibitor from either La Roche or Abbott. And those drugs were quite effective in preventing the virus and helping people. But they all had tremendous side-effects as you will remember. And we then got better and better and better therapies where we are now at one pill once a day.
That is my background in this. I came from the drug side working with the companies back in the early '90s to bring those along. And I grew up in this field and then graduated to director of AIDS and then continued on to therapy and cure and vaccines ever since. I've been director since 2007.