Oregon House passes over-the-counter HIV prevention drugs bill
HIV-related stigma, homophobia and transphobia, and lack of access create equity gaps in HIV prevention, testing, and treatment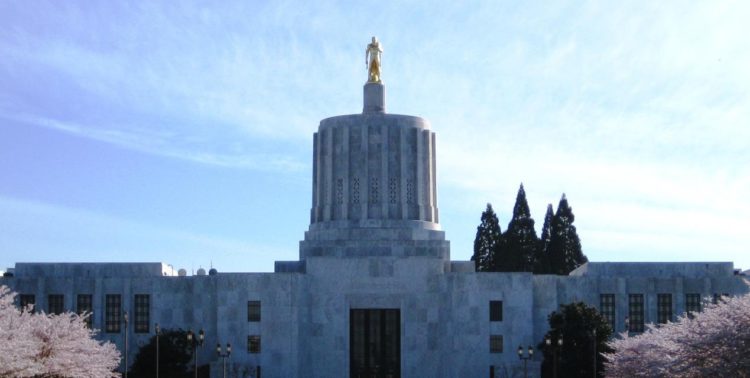 SALEM, OR. – The Oregon House of Representatives re-passed House Bill 2958B, a measure that would allow Oregon's pharmacists to prescribe, dispense, and administer both pre-exposure, (PrEP) and post-exposure prophylaxis, (PEP) the two drugs designed to prevent HIV infection.
The bill also sets the legal authority to conduct HIV tests in the state. The measure had passed in April on a 44-11 vote, was sent to the Senate, and then the measure was sent back after a compromise and conference bill was voted out of the Senate returning it to the House.
The Oregon House on Monday re-passed House Bill 2958 B, which allows pharmacists to prescribe, dispense, and administer both pre-exposure and post-exposure prophylaxis. Known as PrEP and PEP, the two drugs prevent HIV infection. The bill also clarifies that pharmacists have the legal authority to conduct HIV tests. The bill, which previously passed out of the House in April, passed today 44-11.
In an interview with Oregon Public Broadcasting, Rep. Rob Nosse, (D-SE Portland) who is openly gay and a lead sponsor of the bill noted; "Throughout this bill's journey through the legislative process, we heard repeatedly that pharmacists have the training necessary to administer these life-saving drugs."
"By making PrEP and PEP more widely available, we can get these medicines into communities that have been disproportionately impacted by HIV," he added.
Approximately 1.2 million people in the U.S. have HIV. About 13 percent of them don't know it and need testing. HIV continues to have a disproportionate impact on certain populations, particularly racial and ethnic minorities and gay, bisexual, and other men who have sex with men.
CDC estimates of annual HIV infections in the United States show hopeful signs of progress in recent years. CDC estimates show new HIV infections declined 8% from 37,800 in 2015 to 34,800 in 2019, after a period of general stability.
While new HIV diagnoses have declined significantly from their peak, the CDC and other Public Health officials across the U.S. have expressed concern of HIV resurgence due to several factors, including trends in injection and other drug use.
"When this disease first came into national focus, it was often referred to as 'gay related immune deficiency,' or GRID. Today, HIV is recognized as a disease that can be contracted by anyone, and those who are diagnosed as HIV positive can be given resources and medical support to live a long and healthy life," said Nosse. "This bill is potentially a lifesaving solution that will prevent deaths from HIV by making PrEP more accessible to all who need it."
Lawmakers in support of the bill say HIV-related stigma, homophobia and transphobia, and lack of access create equity gaps in HIV prevention, testing, and treatment, OPB reported.
"This is about reducing barriers to access for life-saving medications," said Rep. Dacia Grayber, D-Tigard, who also co-sponsored the bill. "PrEP and PEP are both vital parts of the toolkit for ending the HIV epidemic. By empowering pharmacists to test for HIV and prescribe these medications, we make it easier for Oregonians to get the health care services they need."
"Preventative treatments for HIV have saved countless lives, but not all communities have equal access to these drugs, and we can see the disparities in outcomes for low-income and BIPOC communities," said co-sponsor Rep. Karin Power, D-Milwaukie. "HB 2958 will help to distribute these life-saving drugs more broadly, so that we can begin to close these gaps in our health care system and ensure that more people are protected."
HB 2958 B now heads to Governor Kate Brown for her signature.
Patti LaBelle, Gladys Knight dazzle World AIDS Day concert 
"As millions remain affected by HIV/AIDS, World AIDS Day provides an opportunity to honor those we've lost and those living with HIV/AIDS"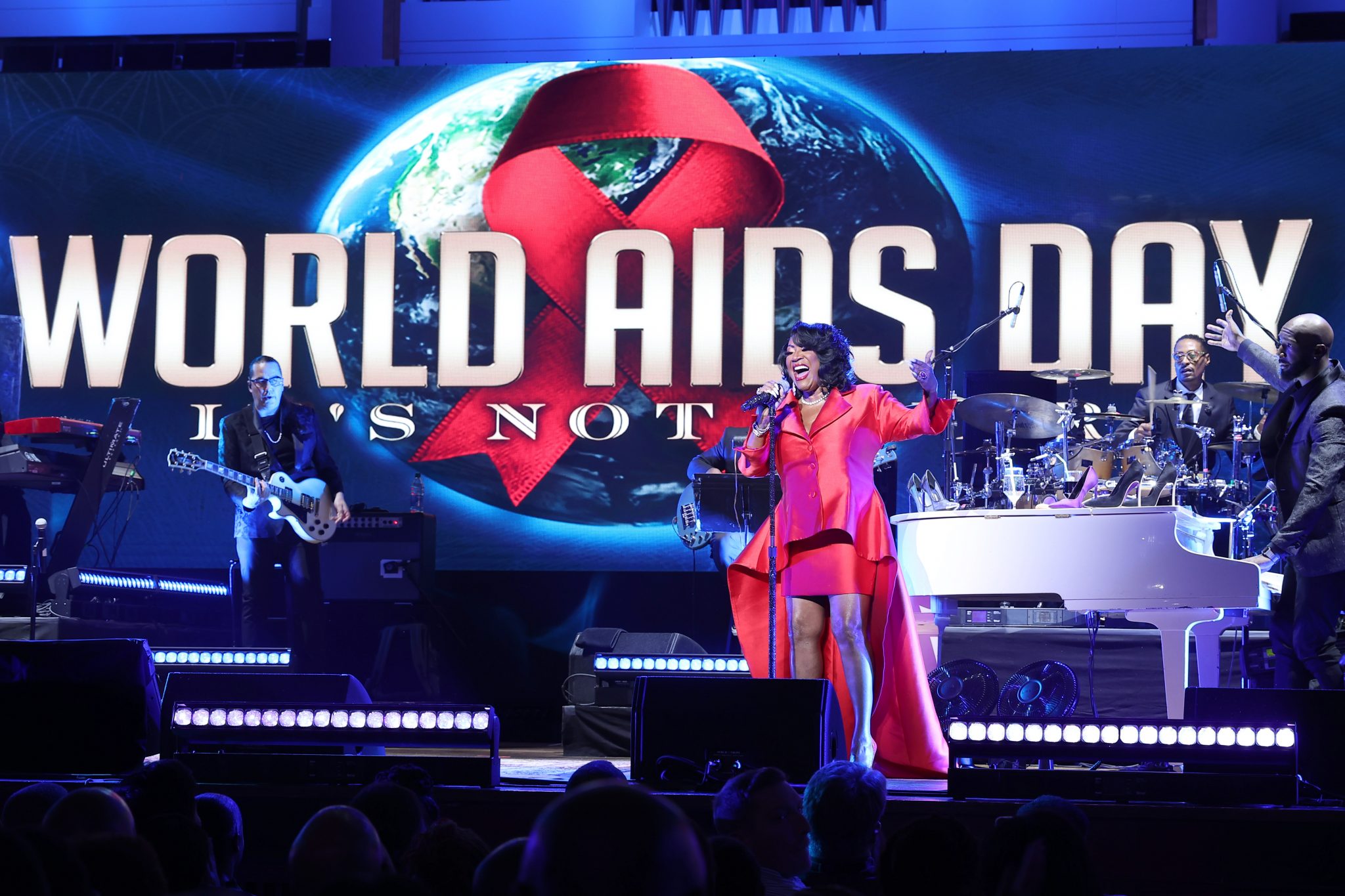 WASHINGTON – The AIDS Healthcare Foundation (AHF) hosted its 2022 World AIDS Day Concert on Wednesday, Nov. 30, in the concert hall of The John F. Kennedy Center for the Performing Arts in the nation's capital.
Renowned multi-Grammy Award-winning vocalists Patti LaBelle and Gladys Knight delivered show-stopping performances to the packed crowd, which included supporters, dignitaries such as: Harold Phillips, Director of the White House Office of National AIDS Policy; White House Senior Advisor for Public Engagement, Mayor Keisha Lance Bottoms, Congresswoman Sheila Jackson Lee, and New Orleans Mayor, Mayor LaToya Cantrell, and more, in a night of hope and celebration.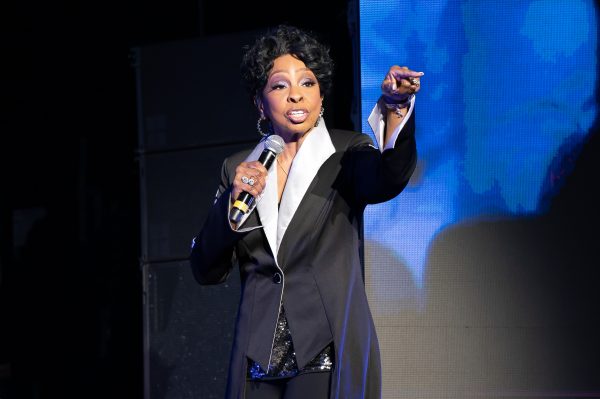 AIDS Healthcare Foundation (AHF), is the world's largest HIV/AIDS care provider, currently operating in 45 countries. The concert is held every year to commemorate World AIDS Day, observed internationally each year on Dec. 1. This year also marked the global organization's 35th anniversary. 
At the event, longtime humanitarian and AIDS advocate, Princess Diana was honored, posthumously, with AHF's Lifetime Achievement Award. Under its "Keep the Promise!" banner, AHF also acknowledged progress made in the global fight against HIV and AIDS and continues to raise awareness about "The Other Pandemic" as a reminder of the significant work still to be done on HIV/AIDS, as well as remembering the lives that have been lost over the years.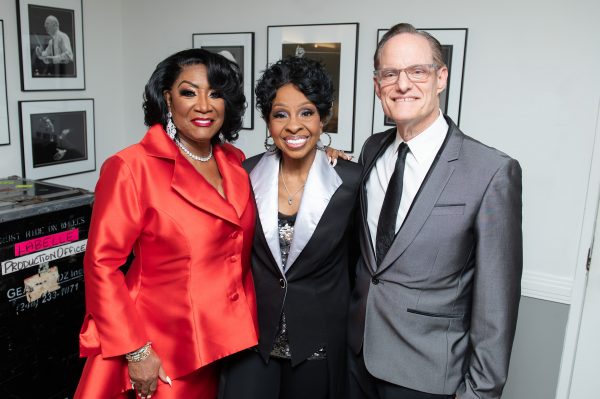 Michael Weinstein, President of AHF, said, "As millions remain affected by HIV/AIDS around the globe, World AIDS Day annually provides an opportunity to honor those we've lost and those living with HIV/AIDS today, as well as reminding leaders and the community of the work that still remains to address this epidemic. From providing compassionate AIDS hospice care in those darkest early days to growing to become the largest global AIDS organization today, now providing lifesaving care and treatment to more than 1.7 million people around the globe, we also celebrate the tireless work of all those who help make today's AHF possible: our staff, Board, affiliate organizations and affinity groups, friends, family and elected officials and community partners across the globe, but most of all, our clients and patients—with our annual 2022 World AIDS Day event. It was a momentous night to host our World AIDS Day concert at The Kennedy Center for the first time, and welcome back the legendary Patti LaBelle, and have another great American icon, Gladys Knight join us, while also being able to honor the legacy and humanitarian work of the late Princess Diana."