AIDS @40: AIDS disaster overwhelms the gays
"This horrible disease afflicts members of one of the nation's most stigmatized and discriminated-against minorities."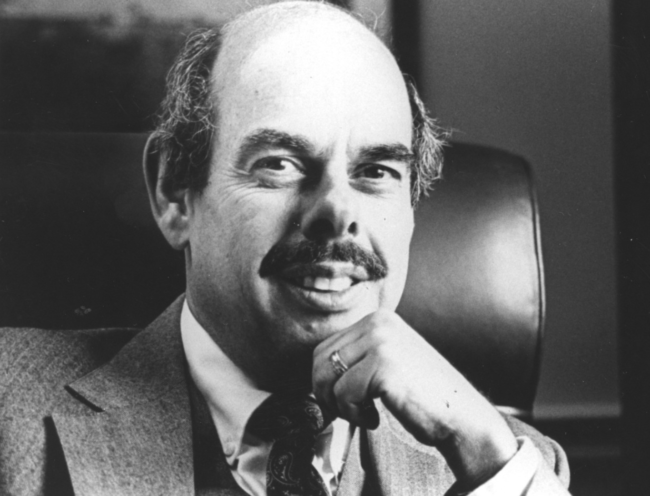 By Karen Ocamb | LOS ANGELES – After the Centers for Disease Control published his June 5, 1981 article on the mysterious new infectious disease sickening and killing gay men, Dr. Michael Gottlieb, an immunologist at UCLA School of Medicine, expected the government to show up and save the day. But it was Ronald Reagan, America's new and the conservative president who decided to dance with the right-wing anti-LGBTQ evangelicals who brought him to the White House.
"Government is not the solution to our problem, government is the problem," Reagan said at his Inauguration, before drastically cutting the federal budget, including the CDC and National Institutes of Health budgets and healthcare programs such as Medicare and Medicaid impacting more than a fifth of the US population, according to a Washington Post story at the time.
"I thought there'd be an aggressive response by the federal government, by the National Institutes of Health and CDC with the funding for research, but that never happened," Gottlieb told the Los Angeles Blade. "We were very frustrated — very frustrated. We piggybacked the research on funding that we already had for other things. But we continued to do the work."
In early 1982, the CDC launched a national case–control study that found that more case-patients were sexually active and more likely to have had sexually transmitted infections than their control gay patients. Meanwhile, in Los Angeles, Dr. David Auerbach, who replaced Dr. Wayne Shandera, the CDC Epidemic Intelligence Service (EIS) officer assigned to the Los Angeles County Department of Health Services, was asked by a gay community member if there was a possible sexual link between "the still rare cases" in Southern California. Auerbach collaborated with Dr. William Darrow of the Task Force on Kaposi's Sarcoma and Opportunistic Infections to investigate 13 of the first 19 cases reported in LA and Orange counties. They found that "nine had reported sexual contact with another person reported with AIDS within 5 years before their onset of symptoms," the CDC reported. They extended their epidemiologic investigation nationwide and, together with the case–control study, found evidence that "strongly suggested that the new syndrome was caused by a sexually transmissible infectious agent. Nonetheless, whether because of competing hypotheses or merely denial, many scientists and the public were skeptical of the infectious agent causation theory."
By the end of 1982, new cases of AIDS were reported in hemophiliacs, needle-sharing drug users, infants, women, people who received blood transfusions and heterosexual Haitian migrants.
The "gay plague" impacted heterosexuals, too. "[I]t was clear that others were at risk for the disease, and what had been complacency turned into serious concern, even panic. Many persons caring for AIDS patients were concerned about their own safety and, in some cases, health-care workers refused to provide needed care. To provide guidance for protection of clinicians and laboratory workers managing patients with AIDS and their biologic specimens, CDC issued guidelines in November 1982 that were based on those previously recommended to protect against hepatitis B virus infection," wrote James W. Curran, MD, and Harold W. Jaffe, MD in AIDS: the Early Years and CDC's Response, a CDC special report in 2011.
Proud and thriving gay liberationists and suave disco and ballroom dancers started wasting away uncontrollably. KS lesions blotched faces and bodies. Muscles atrophied. Beauty was betrayed by shrunken cheeks. Bowels wouldn't behave. Sweat fell like pouring rain onto bed sheets. Spirituality clashed with the most practical questions about quantity versus the quality of life. Gay men turning 20, rejected by their families after being outed by AIDS, died forlornly in the arms of lesbian friends, knowing they would never fall in love. AIDS was a cruel thief. Support groups started popping up: Gay Men's Health Crisis in New York; Shanti and The Kaposi's Sarcoma (KS) Research and Education Foundation and AIDS Project Los Angeles in 1983. Flirtations singer Michael Callen and Richard Berkowitz, two gay patients of Dr. Joseph Sonnabend, published How to Have Sex in an Epidemic, which essentially created the idea of safe sex with use of a condom.
On April 13, 1982, Rep. Henry Waxman, then the Chair of the House Energy and Commerce Subcommittee on Health and the Environment convened the first congressional hearing on AIDS (Acquired Immune Deficiency Syndrome). Waxman's district included the still unincorporated gay haven of West Hollywood and he went to where the gays were — the Los Angeles Gay and Lesbian Community Services Center on Highland Ave. in Hollywood, California. Years later, in presenting Waxman with an award, NIH's Dr. Anthony Fauci recalled that event.
According to an account in the Washington Blade, DC's gay newspaper of record at that time, Rep. Waxman did not mince words. "'I want to be especially blunt about the political aspects of Kaposi's sarcoma,' Rep. Waxman said. 'This horrible disease afflicts members of one of the nation's most stigmatized and discriminated-against minorities.' He continued, 'There is no doubt in my mind that if the same disease had appeared among Americans of Norwegian descent, or among tennis players, rather than among gay males, the responses of the government and the medical community would have been different.' He noted that the outbreak of Legionnaire's disease a few years earlier appeared to have received greater attention and funding for research and treatment than did the latest outbreaks of Kaposi's sarcoma and pneumocystis pneumonia among gay men."
Five months later, on Sept. 24, 1982, Waxman and Rep. Phillip Burton introduced legislation to allocate funds to the CDC for surveillance and to the NIH for AIDS research.
Dr. James Curran, head of the CDC's Task Force on Kaposi's Sarcoma and Opportunistic Infections, estimates that tens of thousands of people may be affected by the disease. Bobbi Campbell, a San Francisco nurse who came out Dec. 10, 1981 in the San Francisco Sentinel as the first KS patient to go public, also testified. The self-proclaimed "KS Poster Boy," was asked to translate "cold data into flesh and blood and tears," and to speak "of the men, my brothers, who have Kaposi's sarcoma and other illnesses."
Gottlieb was there but he doesn't remember much — just that his friend Steve Schulte was there and he met Tim Westmoreland, the gay man who staffed and organized the hearing for Waxman. And he remembers the Center as a broken-down old motel with the meeting held outside. It didn't get much press coverage.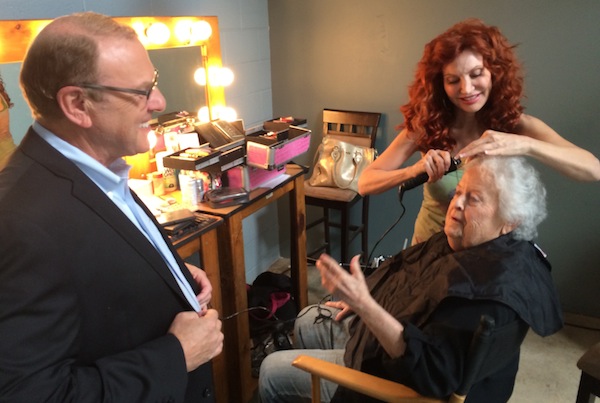 Gottlieb does remember his friendship with Ivy Bottini, an artist turned AIDS activist. Bottini's old friend from Long Island, Ken Schnorr, had collapsed and died in 1982. "After Ken died, something said to me there is more to this than we see," Bottini told the LA Blade. "So, for some reason, I just picked up the phone and called the CDC. I had never done that before. 'Look, this just happened to my friend. Do you have any answers? The hesitancy at the other end of the line, the hemming and the hawing before they would say anything — I just knew it was bad."
The CDC official explained that the bruises on Ken's body were Kaposi sarcoma, usually found in elderly Jewish men. "And that was the explanation," she said. "I got off and thought, 'no, this doesn't make sense because Ken was one of three first guys diagnosed with Kaposi in town, in West Hollywood, in L.A., and that started me on working to find out what the hell was going on. It was just horrible."
Waxman's hearing was held shortly after Schnorr's death. Bottini was there. "We all met in the lobby and under the stairs on the first floor," she said. "Waxman's basic message was spread the word: nobody really knows how it's passed."
"Thousands of deaths and no one cares! No one cares – except us," an emotional Bottini told Andy Sacher of the Lavender Effect about that time. "That was inhuman what was really happening to gay men. It was inhuman how they were demonized."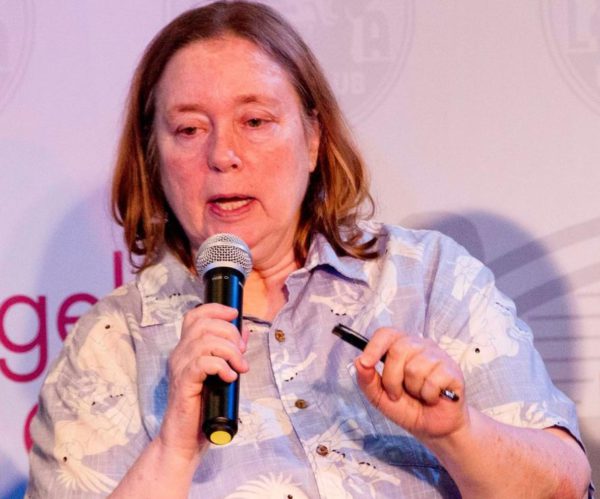 Karen Ocamb is the Director of Media Relations for Public Justice, a national nonprofit legal organization that advocates and litigates in the public interest.
The former News Editor of the Los Angeles Blade, Ocamb is a longtime chronicler of the lives of the LGBTQ community in Southern California.
This is Part 3 of a series of 5 articles on AIDS @40.
President's Emergency Plan for AIDS Relief marks year 20
Achievements PEPFAR have been remarkable, well-documented by outside evaluators, and hugely applauded throughout the advocacy community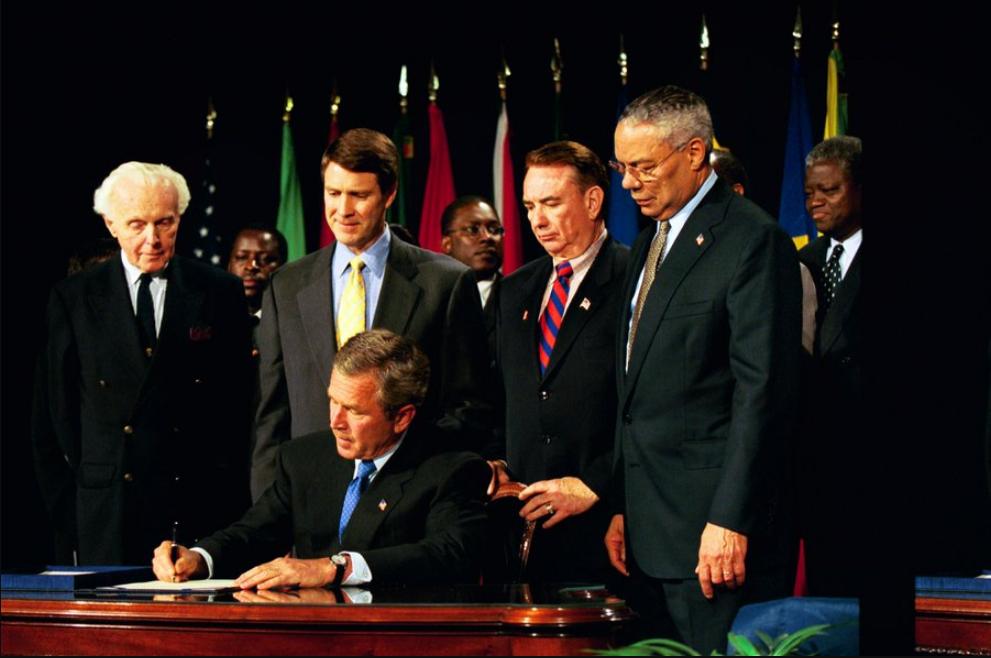 WASHINGTON – The President's Emergency Plan for AIDS Relief (PEPFAR) marks its twenty year anniversary today, marking the largest commitment by any nation to address a single disease in the world.
The initiative which was personally led and launched by former President George W. Bush in 2003, its funding has totaled more than $110 billion to date, including funding for the Global Fund to Fight AIDS, Tuberculosis and Malaria (Global Fund), to which the U.S. government is the largest donor.
PEPFAR is credited with saving millions of lives and helping to change the trajectory of the global HIV epidemic. The White House today released a statement by President Joe Biden marking the 20th Anniversary:
Twenty years ago today, President George W. Bush declared that preventing and treating HIV/AIDS was a foreign policy priority of the United States. At a time when nearly 30 million people were HIV positive, but very few were receiving life-saving medicines, the President's Emergency Plan for AIDS Relief (PEPFAR) transformed the global AIDS response and laid a marker for America's commitment to countries that were impacted the hardest by the AIDS epidemic. Helping lead the bipartisan effort in Congress to authorize PEPFAR is among my proudest achievements from my time in the Senate. To this day, PEPFAR remains a powerful example of America's unmatched ability to drive progress and make life better for people around the world.

Since 2003, PEPFAR has saved more than 25 million lives and dramatically improved health outcomes in more than 55 partner countries. AIDS-related deaths have declined by 68 percent since their peak in 2004, and new HIV infections are down 42 percent. PEPFAR investments have ensured that 5.5 million babies have been born HIV-free. And two decades of investment in partner nations' health systems played a critical role in countries' ability to respond to other health crises such as COVID-19, Mpox, and Ebola.

Today, PEPFAR continues to support 20.1 million people around the world with HIV/AIDS treatment, and my Administration is committed to continuing to lead the global HIV/AIDS response. We will build on our decades of progress to reach the Sustainable Development Goal of ending AIDS by 2030, work to eliminate the stigma and inequities that keep people from accessing care, and keep the voices of people living with HIV/AIDS at the center of our response. I look forward to working with Congress on PEPFAR's reauthorization this year.
PEPFAR is overseen by the U.S. Global AIDS Coordinator, who is appointed by the President, confirmed by the Senate, and reports directly to the Secretary of State, as established through PEPFAR's authorizing legislation.
PEPFAR's original authorization established new structures and authorities, consolidating all U.S. bilateral and multilateral activities and funding for global HIV/AIDS. Several U.S. agencies, host country governments, and other organizations are involved in implementation.
Dr. John Nkengasong, the current coordinator was sworn in on June 13, 2022, and holds the rank of Ambassador leading the Office of the Global AIDS Coordinator (OGAC) at the U.S. Department of State.
Twenty years ago this month, President George W. Bush announced #PEPFAR during his State of the Union address. Since then, the U.S. government has invested $100B+ in the global HIV/AIDS response through PEPFAR, saving 25M lives & bringing us closer to #EndAIDS2030. #PEPFAR20 pic.twitter.com/SMAOHWPZ03

— PEPFAR (@PEPFAR) January 11, 2023
Nobel Prize winning scientist Harold Varmus, who served as Director of the National Institutes of Health (NIH) from 1993 to 1999 and currently the Lewis Thomas University Professor of Medicine at Weill Cornell Medicine in New York City, wrote in an article honoring World Aids Day 2013:
[…] "the PEPFAR story must begin with George W. Bush and his wife, Laura, and their interests in AIDS, Africa, and what Bush termed "compassionate conservatism." According to his 2010 memoir, Decision Points, the two of them developed a serious interest in improving the fate of the people of Africa after reading Alex Haley's Roots and visiting The Gambia in 1990.3 In 1998, while pondering a run for the U.S. presidency, he discussed Africa with Condoleezza Rice, his future secretary of state; she said that, if elected, working more closely with countries on that continent should be a significant part of his foreign policy. She also told him that HIV/AIDS was a central problem in Africa but that the United States was spending only $500 million per year on global AIDS, with the money spread across six federal agencies, without a clear strategy for curbing the epidemic."
Key Facts (As provided by Kaiser Health & Family Foundation)
Although the U.S. has been involved in efforts to address the global AIDS crisis since the mid-1980s, the creation of the President's Emergency Plan for AIDS Relief (PEPFAR) in 2003 marked a significant increase in funding and attention to the epidemic.
PEPFAR is the largest commitment by any nation to address a single disease in the world; to date, its funding has totaled more than $110 billion, including funding for the Global Fund to Fight AIDS, Tuberculosis and Malaria (Global Fund), to which the U.S. government is the largest donor. PEPFAR is credited with saving millions of lives and helping to change the trajectory of the global HIV epidemic.
U.S. funding for PEPFAR grew from $2.2 billion in FY 2004 to $7.0 billion in FY 2022; FY 2022 funding includes $5.4 billion provided for bilateral HIV efforts and $1.6 billion for multilateral efforts ($50 million for UNAIDS and $1.56 billion for the Global Fund).
As the COVID-19 pandemic continues to have profound effects across the world, PEPFAR has acted to respond to COVID-19 in countries that receive support in order to minimize HIV service disruptions and leverage the program's capabilities to address COVID-19 more broadly.
Looking ahead, PEPFAR faces several issues and challenges, including how best to: address the short- and long-term impacts of COVID-19 on PEPFAR and the HIV response; accelerate progress toward epidemic control in the context of flat funding; support and strengthen community-led responses and the sustainability of HIV programs; define its role in global health security and broader health systems strengthening efforts; and continue to coordinate with other key players in the HIV ecosystem, including the Global Fund.
Key Activities and Results (As provided by Kaiser Health & Family Foundation)
PEPFAR activities focus on expanding access to HIV prevention, treatment, and care interventions. These include provision of antiretroviral treatment, pre-exposure prophylaxis, voluntary male circumcision, condoms, and other commodities related to HIV services. In addition, PEPFAR has launched specific initiatives in key strategic areas. For example, in 2015, PEPFAR launched DREAMS, a public-private partnership that aims to reduce HIV infections in adolescent girls and young women.
The latest results reported by PEPFAR indicate that it has:
supported testing services for 63.4 million people in FY 2021;
prevented 2.8 million babies from being born with HIV, who would have otherwise been infected;
provided care for more than 7.1 million orphans and vulnerable children (OVC);
supported training for nearly 300,000 new health care workers; and
supported antiretroviral treatment for 18.96 million people.
In the 15 countries implementing the DREAMS initiative, new diagnoses among adolescent girls and young women have declined with most DREAMS areas (96%) experiencing declines greater than 25% and nearly two-thirds with declines greater than 40%.
The achievements of the PEPFAR program have been remarkable, well-documented by outside evaluators, and hugely applauded throughout the advocacy community and the developing world. In general, milestones have been met, the program has been enlarged (for instance, to include some research on implementation of medical assistance), the roster of PEPFAR countries has grown and spending plans have not been exceeded.