AIDS @40: AIDS disaster overwhelms the gays
"This horrible disease afflicts members of one of the nation's most stigmatized and discriminated-against minorities."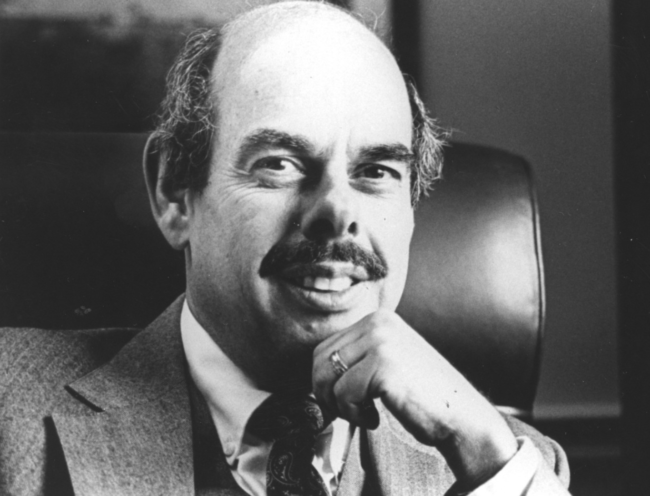 By Karen Ocamb | LOS ANGELES – After the Centers for Disease Control published his June 5, 1981 article on the mysterious new infectious disease sickening and killing gay men, Dr. Michael Gottlieb, an immunologist at UCLA School of Medicine, expected the government to show up and save the day. But it was Ronald Reagan, America's new and the conservative president who decided to dance with the right-wing anti-LGBTQ evangelicals who brought him to the White House.
"Government is not the solution to our problem, government is the problem," Reagan said at his Inauguration, before drastically cutting the federal budget, including the CDC and National Institutes of Health budgets and healthcare programs such as Medicare and Medicaid impacting more than a fifth of the US population, according to a Washington Post story at the time.
"I thought there'd be an aggressive response by the federal government, by the National Institutes of Health and CDC with the funding for research, but that never happened," Gottlieb told the Los Angeles Blade. "We were very frustrated — very frustrated. We piggybacked the research on funding that we already had for other things. But we continued to do the work."
In early 1982, the CDC launched a national case–control study that found that more case-patients were sexually active and more likely to have had sexually transmitted infections than their control gay patients. Meanwhile, in Los Angeles, Dr. David Auerbach, who replaced Dr. Wayne Shandera, the CDC Epidemic Intelligence Service (EIS) officer assigned to the Los Angeles County Department of Health Services, was asked by a gay community member if there was a possible sexual link between "the still rare cases" in Southern California. Auerbach collaborated with Dr. William Darrow of the Task Force on Kaposi's Sarcoma and Opportunistic Infections to investigate 13 of the first 19 cases reported in LA and Orange counties. They found that "nine had reported sexual contact with another person reported with AIDS within 5 years before their onset of symptoms," the CDC reported. They extended their epidemiologic investigation nationwide and, together with the case–control study, found evidence that "strongly suggested that the new syndrome was caused by a sexually transmissible infectious agent. Nonetheless, whether because of competing hypotheses or merely denial, many scientists and the public were skeptical of the infectious agent causation theory."
By the end of 1982, new cases of AIDS were reported in hemophiliacs, needle-sharing drug users, infants, women, people who received blood transfusions and heterosexual Haitian migrants.
The "gay plague" impacted heterosexuals, too. "[I]t was clear that others were at risk for the disease, and what had been complacency turned into serious concern, even panic. Many persons caring for AIDS patients were concerned about their own safety and, in some cases, health-care workers refused to provide needed care. To provide guidance for protection of clinicians and laboratory workers managing patients with AIDS and their biologic specimens, CDC issued guidelines in November 1982 that were based on those previously recommended to protect against hepatitis B virus infection," wrote James W. Curran, MD, and Harold W. Jaffe, MD in AIDS: the Early Years and CDC's Response, a CDC special report in 2011.
Proud and thriving gay liberationists and suave disco and ballroom dancers started wasting away uncontrollably. KS lesions blotched faces and bodies. Muscles atrophied. Beauty was betrayed by shrunken cheeks. Bowels wouldn't behave. Sweat fell like pouring rain onto bed sheets. Spirituality clashed with the most practical questions about quantity versus the quality of life. Gay men turning 20, rejected by their families after being outed by AIDS, died forlornly in the arms of lesbian friends, knowing they would never fall in love. AIDS was a cruel thief. Support groups started popping up: Gay Men's Health Crisis in New York; Shanti and The Kaposi's Sarcoma (KS) Research and Education Foundation and AIDS Project Los Angeles in 1983. Flirtations singer Michael Callen and Richard Berkowitz, two gay patients of Dr. Joseph Sonnabend, published How to Have Sex in an Epidemic, which essentially created the idea of safe sex with use of a condom.
On April 13, 1982, Rep. Henry Waxman, then the Chair of the House Energy and Commerce Subcommittee on Health and the Environment convened the first congressional hearing on AIDS (Acquired Immune Deficiency Syndrome). Waxman's district included the still unincorporated gay haven of West Hollywood and he went to where the gays were — the Los Angeles Gay and Lesbian Community Services Center on Highland Ave. in Hollywood, California. Years later, in presenting Waxman with an award, NIH's Dr. Anthony Fauci recalled that event.
According to an account in the Washington Blade, DC's gay newspaper of record at that time, Rep. Waxman did not mince words. "'I want to be especially blunt about the political aspects of Kaposi's sarcoma,' Rep. Waxman said. 'This horrible disease afflicts members of one of the nation's most stigmatized and discriminated-against minorities.' He continued, 'There is no doubt in my mind that if the same disease had appeared among Americans of Norwegian descent, or among tennis players, rather than among gay males, the responses of the government and the medical community would have been different.' He noted that the outbreak of Legionnaire's disease a few years earlier appeared to have received greater attention and funding for research and treatment than did the latest outbreaks of Kaposi's sarcoma and pneumocystis pneumonia among gay men."
Five months later, on Sept. 24, 1982, Waxman and Rep. Phillip Burton introduced legislation to allocate funds to the CDC for surveillance and to the NIH for AIDS research.
Dr. James Curran, head of the CDC's Task Force on Kaposi's Sarcoma and Opportunistic Infections, estimates that tens of thousands of people may be affected by the disease. Bobbi Campbell, a San Francisco nurse who came out Dec. 10, 1981 in the San Francisco Sentinel as the first KS patient to go public, also testified. The self-proclaimed "KS Poster Boy," was asked to translate "cold data into flesh and blood and tears," and to speak "of the men, my brothers, who have Kaposi's sarcoma and other illnesses."
Gottlieb was there but he doesn't remember much — just that his friend Steve Schulte was there and he met Tim Westmoreland, the gay man who staffed and organized the hearing for Waxman. And he remembers the Center as a broken-down old motel with the meeting held outside. It didn't get much press coverage.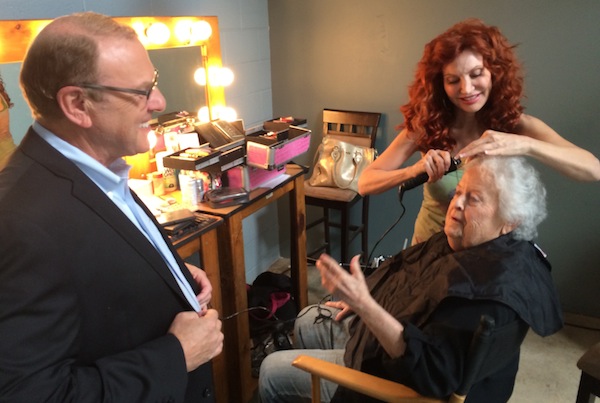 Gottlieb does remember his friendship with Ivy Bottini, an artist turned AIDS activist. Bottini's old friend from Long Island, Ken Schnorr, had collapsed and died in 1982. "After Ken died, something said to me there is more to this than we see," Bottini told the LA Blade. "So, for some reason, I just picked up the phone and called the CDC. I had never done that before. 'Look, this just happened to my friend. Do you have any answers? The hesitancy at the other end of the line, the hemming and the hawing before they would say anything — I just knew it was bad."
The CDC official explained that the bruises on Ken's body were Kaposi sarcoma, usually found in elderly Jewish men. "And that was the explanation," she said. "I got off and thought, 'no, this doesn't make sense because Ken was one of three first guys diagnosed with Kaposi in town, in West Hollywood, in L.A., and that started me on working to find out what the hell was going on. It was just horrible."
Waxman's hearing was held shortly after Schnorr's death. Bottini was there. "We all met in the lobby and under the stairs on the first floor," she said. "Waxman's basic message was spread the word: nobody really knows how it's passed."
"Thousands of deaths and no one cares! No one cares – except us," an emotional Bottini told Andy Sacher of the Lavender Effect about that time. "That was inhuman what was really happening to gay men. It was inhuman how they were demonized."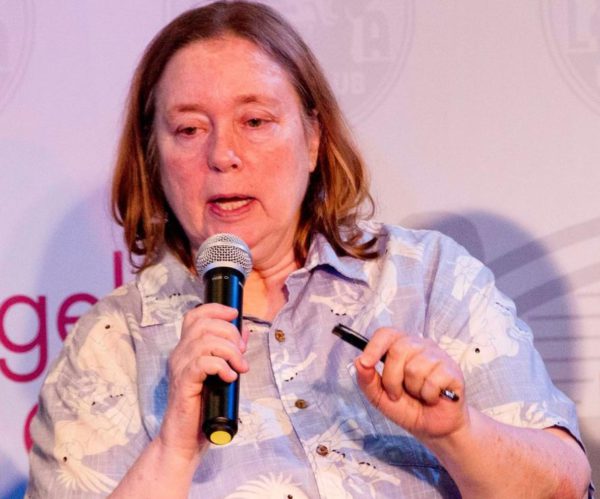 Karen Ocamb is the Director of Media Relations for Public Justice, a national nonprofit legal organization that advocates and litigates in the public interest.
The former News Editor of the Los Angeles Blade, Ocamb is a longtime chronicler of the lives of the LGBTQ community in Southern California.
This is Part 3 of a series of 5 articles on AIDS @40.
Patti LaBelle, Gladys Knight dazzle World AIDS Day concert 
"As millions remain affected by HIV/AIDS, World AIDS Day provides an opportunity to honor those we've lost and those living with HIV/AIDS"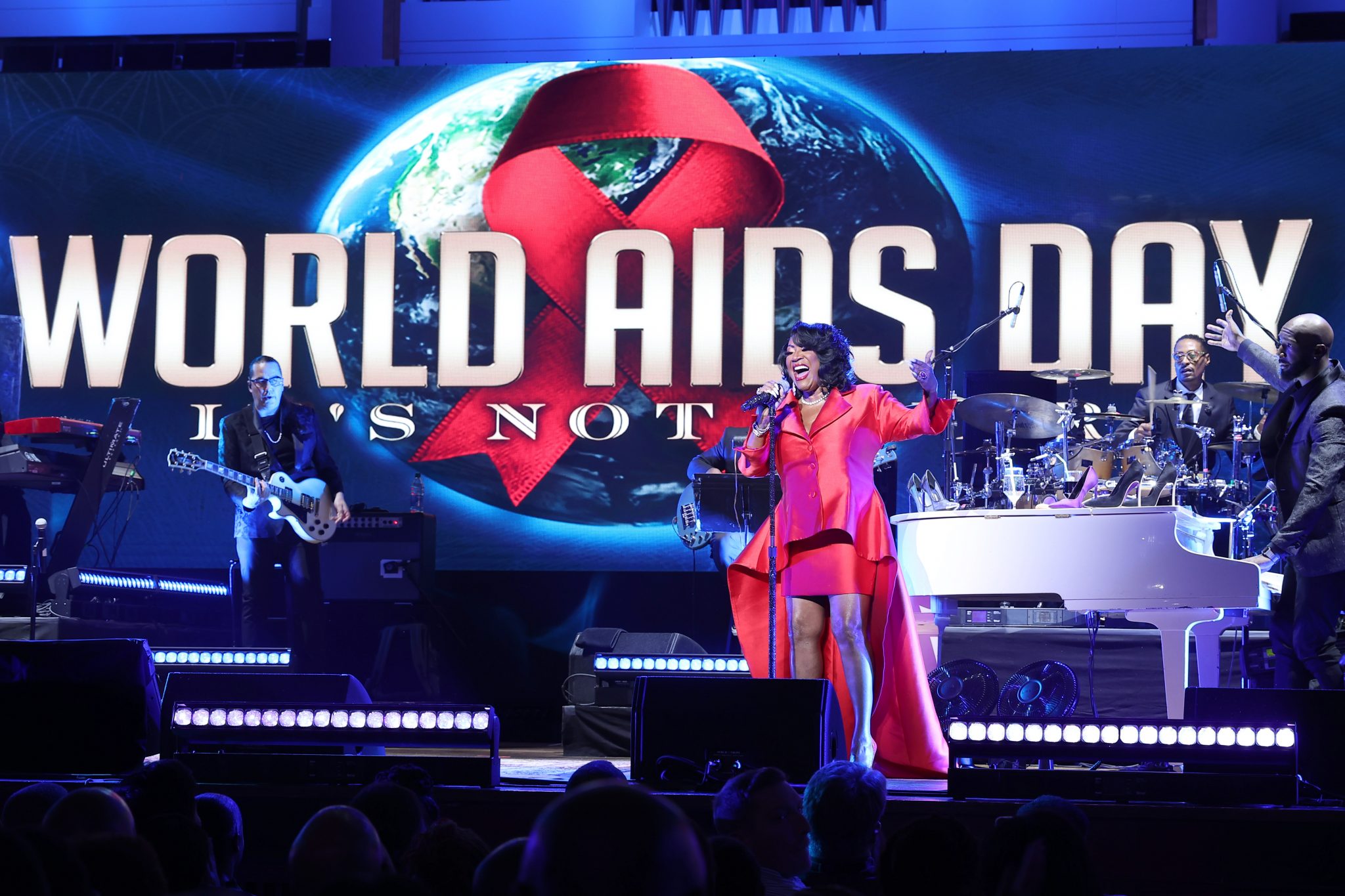 WASHINGTON – The AIDS Healthcare Foundation (AHF) hosted its 2022 World AIDS Day Concert on Wednesday, Nov. 30, in the concert hall of The John F. Kennedy Center for the Performing Arts in the nation's capital.
Renowned multi-Grammy Award-winning vocalists Patti LaBelle and Gladys Knight delivered show-stopping performances to the packed crowd, which included supporters, dignitaries such as: Harold Phillips, Director of the White House Office of National AIDS Policy; White House Senior Advisor for Public Engagement, Mayor Keisha Lance Bottoms, Congresswoman Sheila Jackson Lee, and New Orleans Mayor, Mayor LaToya Cantrell, and more, in a night of hope and celebration.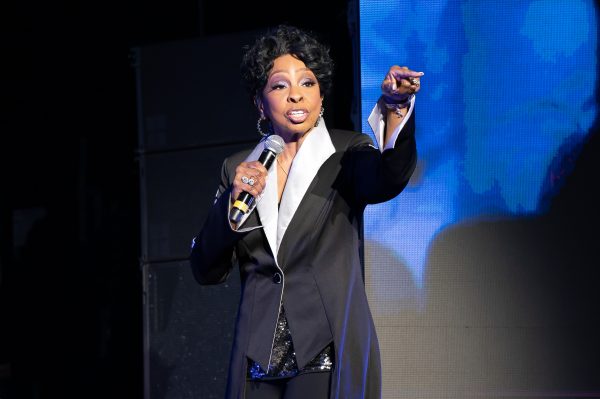 AIDS Healthcare Foundation (AHF), is the world's largest HIV/AIDS care provider, currently operating in 45 countries. The concert is held every year to commemorate World AIDS Day, observed internationally each year on Dec. 1. This year also marked the global organization's 35th anniversary. 
At the event, longtime humanitarian and AIDS advocate, Princess Diana was honored, posthumously, with AHF's Lifetime Achievement Award. Under its "Keep the Promise!" banner, AHF also acknowledged progress made in the global fight against HIV and AIDS and continues to raise awareness about "The Other Pandemic" as a reminder of the significant work still to be done on HIV/AIDS, as well as remembering the lives that have been lost over the years.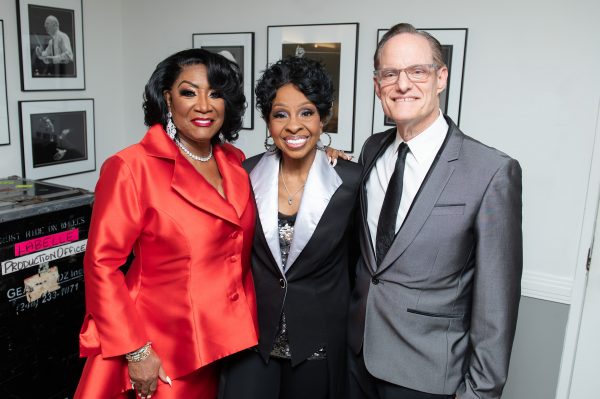 Michael Weinstein, President of AHF, said, "As millions remain affected by HIV/AIDS around the globe, World AIDS Day annually provides an opportunity to honor those we've lost and those living with HIV/AIDS today, as well as reminding leaders and the community of the work that still remains to address this epidemic. From providing compassionate AIDS hospice care in those darkest early days to growing to become the largest global AIDS organization today, now providing lifesaving care and treatment to more than 1.7 million people around the globe, we also celebrate the tireless work of all those who help make today's AHF possible: our staff, Board, affiliate organizations and affinity groups, friends, family and elected officials and community partners across the globe, but most of all, our clients and patients—with our annual 2022 World AIDS Day event. It was a momentous night to host our World AIDS Day concert at The Kennedy Center for the first time, and welcome back the legendary Patti LaBelle, and have another great American icon, Gladys Knight join us, while also being able to honor the legacy and humanitarian work of the late Princess Diana."