AIDS @40: Gay men terrified, stigmatized by mysterious new fatal disease
"If this article doesn't rouse you to anger, fury, rage, and action, gay men may have no future on this earth…"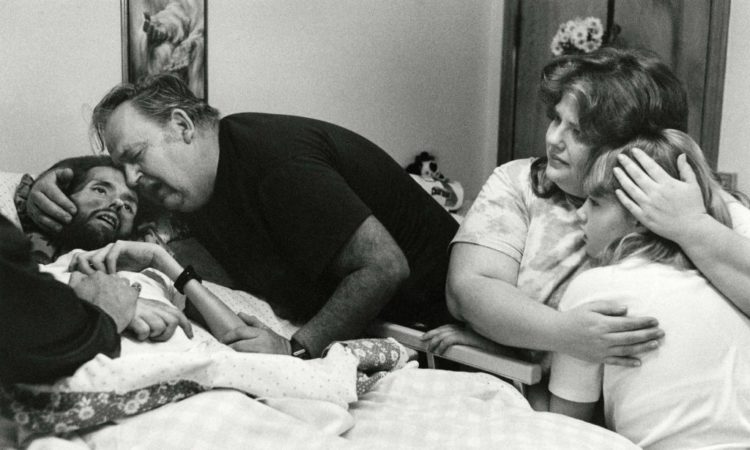 By Karen Ocamb | LOS ANGELES – Before the CDC's first report on AIDS, there was news from the New York Native, a biweekly gay newspaper published in New York City from December 1980 until January 13, 1997. It was the only gay paper in the City during the early part of the AIDS epidemic and it pioneered reporting on AIDS.
On May 18, 1981, the newspaper's medical writer Lawrence D. Mass wrote an article entitled "Disease Rumors Largely Unfounded," based on information from the Centers for Disease Control and Prevention scotching rumors of a "gay cancer."
"Last week there were rumors that an exotic new disease had hit the gay community in New York. Here are the facts. From the New York City Department of Health, Dr. Steve Phillips explained that the rumors are for the most part unfounded. Each year, approximately 12 to 24 cases of infection with a protozoa-like organism, Pneumocystis carinii, are reported in New York City area. The organism is not exotic; in fact, it's ubiquitous. But most of us have a natural or easily acquired immunity," Mass wrote. He added: "Regarding the inference that a slew of recent victims have been gay men. . . . Of the 11 cases . . . only five or six have been gay."
Eighteen days later, on June 5, 1981, the world turned when the CDC published an article by Dr. Michael Gottlieb in Morbidity and Mortality Weekly Report (MMWR) on AIDS symptoms, including cytomegalovirus (CMV) infection and candidal mucosal infection, found in five gay men in Los Angeles. By then, 250,000 Americans were already infected, according to later reports.
Gottlieb's CDC report was picked up that same day by the Los Angeles Times, which published a story entitled "Outbreaks of Pneumonia Among Gay Males Studied." A slew of similar reports followed and on June 8 the CDC set up the Task Force on Kaposi's Sarcoma and Opportunistic Infections to figure out how to identify and define cases for national surveillance. On July 3, the CDC published another MMWR on pneumocystis carinii pneumonia (PCP) and Kaposi's Sarcoma (KS) among 26 identified gay men in California and New York. The New York Times' story that day — "Rare Cancer Seen in 41 Homosexuals" – stamped the disease as the "gay cancer." GRID (Gay-Related Immune Deficiency) came next. In the new Reagan/Bush Administration, dominated by homophobic evangelical advisors such as Gary Bauer, funding to investigate the new disease was scarce.
Two years later, the New York Times finally put AIDS on the front page, below the fold, with a May 25,1983 headline that read: "HEALTH CHIEF CALLS AIDS BATTLE 'NO. 1 PRIORITY.'" By then 1,450 cases of AIDS had been reported, with 558 AIDS deaths in the United States; 71 percent of the cases were among gay and bisexual men; 17 percent were injection drug users; 5 percent were Haitian immigrants; 1 percent accounted for people with hemophilia; and 6 percent were unidentified.
But Health and Human Services Assistant Secretary Dr. Edward N. Brandt Jr. told reporters that no supplemental budget request had been made to Congress. "We have seen no evidence that [AIDS] is breaking out from the originally defined high-risk groups. I personally do not think there is any reason for panic among the general population," he said.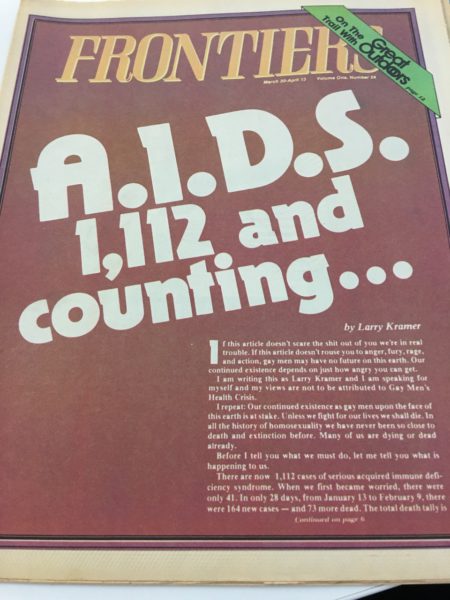 Gays in denial seemed to accept feigned governmental concern. Others were deathly afraid. The HHS news conference was just 10 weeks – and 338 more cases – after the March 14 publication of playwright Larry Kramer's infamous screed on the cover of the New York Native: "1,112 and Counting…"
"If this article doesn't scare the shit out of you, we're in real trouble. If this article doesn't rouse you to anger, fury, rage, and action, gay men may have no future on this earth. Our continued existence depends on just how angry you can get," Kramer wrote. "I repeat: Our continued existence as gay men upon the face of this earth is at stake. Unless we fight for our lives, we shall die. In all the history of homosexuality we have never before been so close to death and extinction. Many of us are dying or already dead."
Too many gay men were not scared shitless. When LA gay Frontiers News Magazine re-published Kramer's article as their March 30 cover story, bar owners threw the publication out, lest it unnerve patrons. Meanwhile, gay men wasted away and died, often alone, sometimes stranded on a gurney in a hospital hallway; sometimes – if lucky – with family or friends crying at their bedside as in the intimate photo taken by Therese Frare as her friend AIDS activist David Kirby died.  
None of this was new or startling to Gottlieb or fellow AIDS researcher and co-author, Dr. Joel Weisman.
Gay San Francisco Chronicle reporter Randy Shilts dubbed Weisman "the dean of Southern California gay doctors" in his AIDS opus, "And the Band Played On." In 1978, as a general practitioner in a North Hollywood medical group, Weisman treated a number of patients with strange diseases, including a gay man in his 30s who presented with an old Mediterranean man's cancer, Kaposi's sarcoma.
In 1980, Weisman opened his own Sherman Oaks practice with Dr. Eugene Rogolsky and identified three seriously ill gay patients with strange fevers, dramatic weight loss from persistent diarrhea, odd rashes, and swollen lymph nodes, all seemingly related to their immune systems. He sent two of those patients to Gottlieb, a young UCLA Medical Center immunologist studying a gay male patient with pneumocystis pneumonia and other similar mysterious symptoms, including fungal infections and low white blood cell counts.
"On top of these two cases," Shilts wrote, "'another 20 men had appeared at Weisman's office that year with strange abnormalities of their lymph nodes,' the very condition that had triggered the spiral of ailments besetting Weisman and Rogolsky's other two, very sick patients."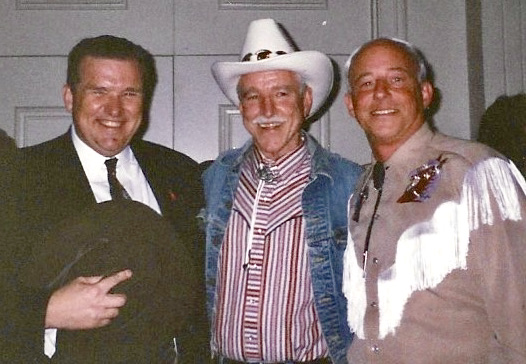 Weisman later recalled to the Washington Post that "what this represented was the tip of the iceberg. My sense was that these people were sick and we had a lot of people that were potentially right behind them."
There were other missed signs, such as the CDC getting increasing requests for pentamidine, used to treat pneumocystis pneumonia. Gottlieb says that after his first report, the CDC's Sandra Ford confirmed that she was sending increasing shipments of Pentamidine around the country. "But I'm not sure any infectious disease doctor there knew or investigated why they were seeing a run on pentamidine or asked what that meant," Gottlieb told the Los Angeles Blade. Later pentamidine became "the second line therapy for pneumocystis," after Bactrim. 
Pentamidine "caused kidney problems, so we didn't like it. Eventually, aerosolized Pentamidine became one of the preventatives. We didn't realize at first that pneumocystis would happen in multiple episodes. Like a patient would have pneumocystis, we treated, it would clear and they'd go home for a month and then they'd get it again. We didn't learn until later that we had to do something to prevent recurrences. And that's where aerosolized Pentamidine came in doing a monthly breathing treatment."
Though being gay was highlighted as a high-risk factor, race was largely left out of reports until 1983, despite the fact that Gottlieb's fifth patient in his June 5, 1981 CDC article was Black. Gottlieb remembers him as a previously healthy 36-year-old gay Black balding man named Randy, referred to him in April by a West Side internist.
But Randy's race was not included in that first report, nor was the omission caught by the MMWR editors, probably, Gottlieb speculates, because they were focused on collecting disease data while they struggled to save their dying patients. Gottlieb views the absence of race "as an omission and as an error" because demographic data is "good form as a doctor because it is important." If race was not included in the MMWR, it was an unconscious omission."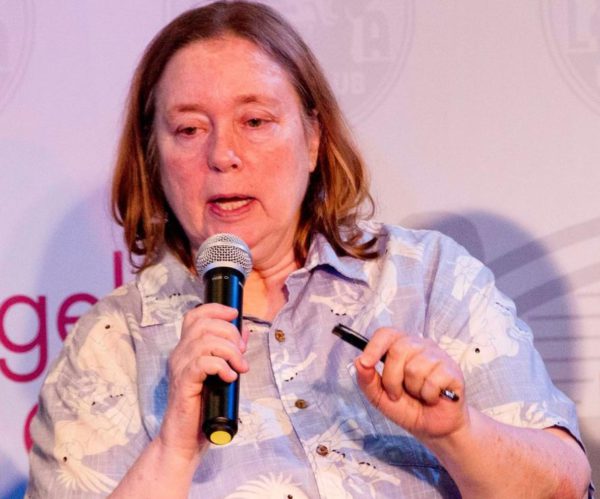 Karen Ocamb is the Director of Media Relations for Public Justice, a national nonprofit legal organization that advocates and litigates in the public interest.
The former News Editor of the Los Angeles Blade, Ocamb is a longtime chronicler of the lives of the LGBTQ community in Southern California.
Editor's note; The photo of a dying David Kirby in Ohio in 1990 by photographer Therese Fare was labeled by LIFE Magazine as the photo that changed the face of AIDS. To read the story and to see a gallery of addition photos visit here; (LINK)
This is Part 2 of a series on AIDS @40. Part 3 looks at Rep. Henry Waxman's congressional hearing in LA and the creation of AIDS Project Los Angeles.
$48 million earmarked for HRSA centers in effort to beat HIV/AIDS
"Community health centers are often a key point of entry to HIV prevention and treatment services, especially for underserved populations"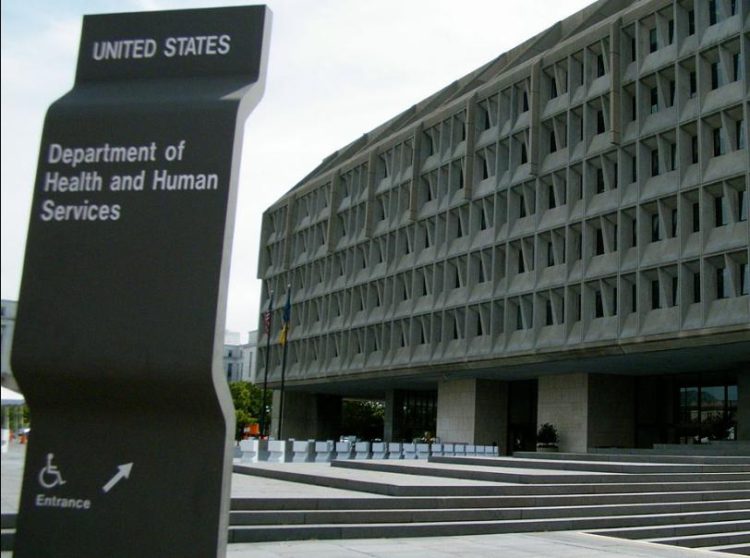 WASHINGTON – The Biden administration has awarded more than $48 million in allocations earmarked to medical centers under Health Resources & Services Administration in localities with high incidents of HIV infection as part of the initiative to beat the disease.
Xavier Becerra, U. S. Secretary of Health and Human Services, in a statement said that the contributions are key component of the initiative, which is called "Ending the HIV Epidemic in the U.S." and seeks to reduce new infections by 90 percent by 2030.
"HHS-supported community health centers are often a key point of entry to HIV prevention and treatment services, especially for underserved populations," Becerra said. "I am proud of the role they play in providing critical services to 1.2 million Americans living with HIV. Today's awards will ensure equitable access to services free from stigma and discrimination, while advancing the Biden-Harris administration's efforts to ending the HIV/AIDS epidemic by 2025."
The $48 million in government spending allocations went to HRSA centers 71 HRSA-supported health centers across 26 states, Puerto Rico and D.C. — areas identified with the highest rates of HIV infections — to expand HIV prevention and treatment services, including access to pre-exposure prophylaxis (PrEP) as well as outreach and care coordination, according to HHS.
The Ending the HIV Epidemic was set up under the previous administration, which made PrEP a generic drug after an accelerated effort and set a goal of beating HIV by 2030. Biden has continued the project, after campaigning on beating HIV a full five years earlier in 2025. Observers, however, are skeptical he can meet that goal.
Diana Espinosa, acting administrator for the Health Resources and Services Administration, (HRSA) said in a statement the $48 million will go a long way in reaching goals to beat HIV/AIDS.
"We know our Health Center Program award recipients are well-positioned to advance the Ending the HIV Epidemic in the U.S. initiative, with a particular focus on facilitating access to PrEP, because of their integrated service delivery model," Espinosa said. "By integrating HIV services into primary care, and providing essential enabling services like language access or case management, HRSA-supported health centers increase access to care and improve health outcomes for patients living with HIV."
Surviving Voices, "Substance Users, the Recovery Community & AIDS
The Surviving Voices storytelling initiative is being recognized for its powerful work in helping tell the story of AIDS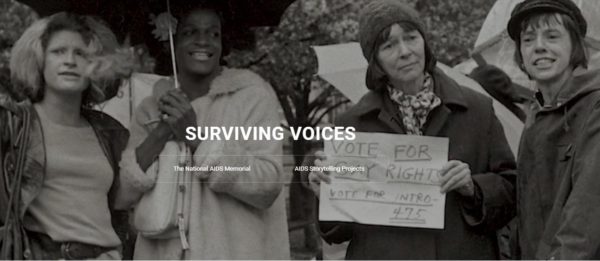 SAN FRANCISCO – The National AIDS Memorial Surviving Voices storytelling initiative is being recognized for its powerful work in helping tell the story of AIDS through the voices of survivors of the pandemic, now in its 40th year.
More than 700,000 U.S. lives have been lost since the first cases of AIDS were first reported in 1981. Today, more than 1.2 million people are living with HIV, with a disproportionate impact in communities of color and in southern U.S. states.
The Memorial has officially released its most recent mini-documentary, "Substance Users, the Recovery Community & AIDS" following exclusive screenings at two LGBTQ+ film festivals – Frameline45 and SF Queer Film Fest 2021. The mini-documentary, along with deep dive personal interview segments with survivors and advocates, can be viewed on the Memorial's website at www.aidsmemorial.org.
"The National AIDS Memorial is honored to have our Surviving Voices mini-documentary featured at these influential film festivals," said Chief Executive John Cunningham. "It speaks to the important work our organization is doing to share these powerful personal stories of hope, resilience and the journey of survivors around the issue of HIV/AIDS and addiction in an authentic and powerful way."
"Substance Users, the Recovery Community & AIDS" focuses the camera on the unique challenges of HIV/AIDS faced by this community. Through personal stories of survival, the film powerfully captures the journey of AIDS advocates and those of individual survivors living with HIV/AIDS who have struggled simultaneously with the disease of addiction, in raw, honest and forthright conversations. It depicts their individual strength, power, hope and resilience, the importance of community, spirit, self-respect, and the will to live with dignity and pride. It also shows their vulnerabilities, the shame, denial, stigma, and hopelessness they have experienced.
As Queer Chaplain Bonnie Violet Quintana shares, "I can be as I am. Me getting HIV. Me being in recovery – all of that is a big part of Me."
The National AIDS Memorial's Surviving Voices mini-documentaries are produced and directed by Jörg Fockele and funded through a grant by Chevron, a long-standing partner of the National AIDS Memorial. Community partners include the San Francisco AIDS Foundation, The Elizabeth Taylor 50-Plus Network, Stonewall Project and the Castro Country Club.
"We believe in the power of storytelling and the lessons it can teach current and future generations," said Huma Abbasi, General Manager, Health & Medical at Chevron. "Our long-time support for Surviving Voices is part of our commitment to sharing the very human experiences that have shaped 40 years of the AIDS epidemic. At Chevron, our success is tied to the progress and prosperity of the communities where we operate. In line with the U.N. Sustainable Development Goals, we believe that healthy, educated communities are critical to that success."
Surviving Voices is a program of the National AIDS Memorial created to ensure the myriad stories and lessons of the epidemic are captured, curated, and retained for current and future generations. "Substance Users, the Recovery Community & AIDS" is the sixth film produced in this multi-year oral history initiative, which also includes "The Transgender Community & AIDS," "The A&PI Community & AIDS," "Women & AIDS," "The National Hemophilia Community & AIDS," and "The San Francisco Leather Community & AIDS."
"I hope that these mini-documentaries will be as inspiring for current and future generations confronting their own challenges as they were for us when we filmed them," said Fockele.
Learn more about the Surviving Voices, the National AIDS Memorial, its mission, programs and how to provide support at www.aidsmemorial.org.
Surviving Voices Mini-Documentary: Substance Users, Recovery Community and AIDS:
Governor Newsom signs HIV & Aging Act authored by Sen. John Laird
Sponsors of SB 258 include Equality California, AIDS Project Los Angeles (APLA) Health, Services & Advocacy for GLBT Elders (SAGE)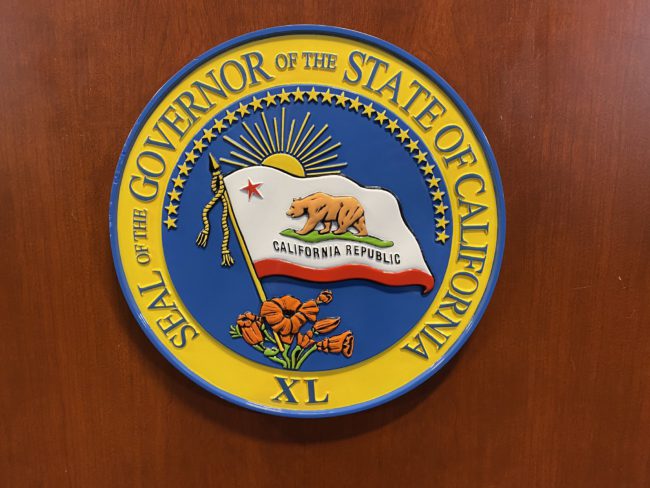 SACRAMENTO – On Friday Governor Gavin Newsom announced the signing of Senate Bill 258, the HIV & Aging Act, authored by Senator John Laird (D – Santa Cruz). Senate Bill 258 will ensure HIV+ seniors are included in the definition of "greatest social need".
"When I was the Santa Cruz AIDS Agency Director in the 1980's, it was our dream to have people living with HIV live into old age," said Senator Laird. "To be very clear, this group was not supposed to age. Governor Newsom signing the HIV & Aging Act is a historic moment for the LGBTQ community, and all those who have been affected by the HIV crisis."
With the recent advancements in HIV treatment, people with HIV can keep the virus suppressed and live long and healthy lives. For this reason, the number of HIV positive older people is increasing. According to a 2018 California HIV Surveillance Report published by the California Department of Public Health, over half of the people living with the virus in California are now aged 50 years or older. This same report shows that 15 percent of newly diagnosed patients were age 50 and older in that same year.
Sponsors of SB 258 include Equality California, AIDS Project Los Angeles (APLA) Health, Services & Advocacy for GLBT Elders (SAGE), and the Los Angeles LGBT Center.

Equality California Legislative Director Tami A. Martin notes, "After surviving the darkest days of the AIDS epidemic, many Californians living with HIV are now over the age of 50, but in dire need of support. Thanks to Governor Newsom, Senator Laird and HIV advocates, the Golden State will now make sure that our elders living with HIV have access to food assistance, job training, transportation or any other vital services. We applaud Governor Gavin Newsom for signing the HIV & Aging Act into law, making California just the second state to ensure older Californians living with HIV don't just continue to survive, but thrive."
"Thanks to effective treatments, people with HIV are living longer than we could have ever imagined just a few decades ago and now a majority of people with HIV in California are over 50 years old. Unfortunately, our current health and social service systems are not yet prepared to address the unique needs of this population," APLA Health Chief Executive Officer Craig E. Thompson said adding; "Many older people with HIV are long term survivors of the AIDS epidemic. They have lost countless loved ones and entire networks of social support. They also continue to face discrimination and alarming levels of stigma. We thank Senator Laird for his leadership on this historic bill to ensure that people aging with HIV have the resources and support they need to thrive and age with dignity."
"We must ensure that LGBTQ seniors have the affirming care and support so they can age in peace with dignity," stated Laird. "It's incumbent upon us to not force individuals back into the closet for them to access adequate care. Once again, I'd like to applaud the Governor for his continued support of the LBGTQ community and to my colleagues for making this a priority bill."
The HIV & Aging Act received unanimous bipartisan support through both chambers of the Legislature and is a legislative priority for the California Legislative LGBTQ Caucus.
Senate Bill 258 will go into effect January 1, 2022.