Newsom will face recall, second time in state history to recall a governor
Newsom's recall election will mark the second time in California's history that a recall effort triggered a ballot, out of 55 attempts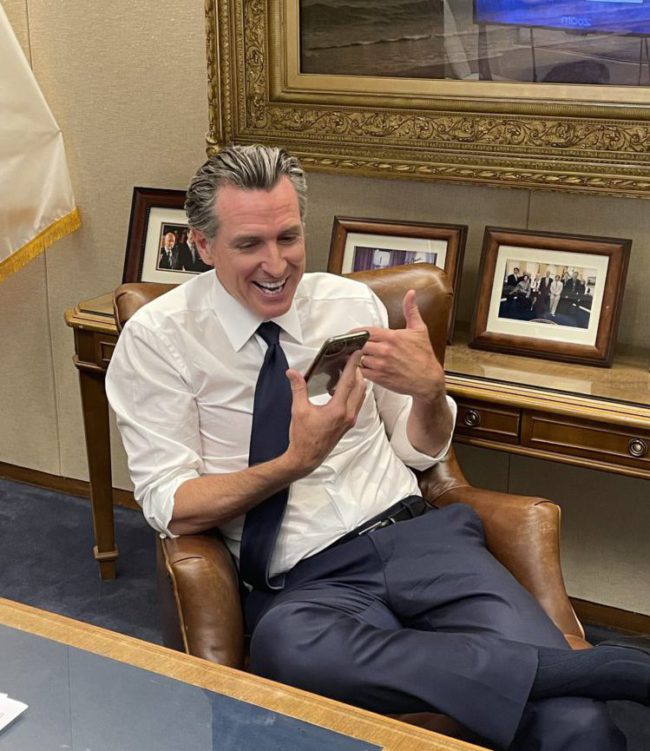 SACRAMENTO – California Secretary of State Shirley Weber announced Wednesday that a recall election against Governor Gavin Newsom will proceed. Only 43 signatures were withdrawn from the recall petition, according to Weber's office, bringing the total number of verified signatures to 1,719,900, which "still meet[s] the threshold to initiate a recall election."
State law provides a thirty day window for voters to withdraw their signatures from petitions to recall the governor.
California's Department of Finance will now begin estimating the costs of the recall — including costs of holding it as a special election or as part of the next regularly scheduled election — which will then be submitted to the governor, the lieutenant governor, the secretary of state and the chairperson of the Joint Legislative Budget Committee by August 5, according to a letter outlining the process from the Secretary of State's office.
The Sacramento Bee newspaper reported on June 10 that the effort to recall Newsom is estimated to be nearly $215 million according to a report compiled by the California Department of Finance based on data from the state's 58 counties.
That's more than the $200 million local public health officials requested from Newsom in this year's budget to help them recover from the COVID-19 pandemic and prepare for future challenges, the SacBee noted.
Newsom's recall election will mark the second time in California's history that a recall effort triggered a ballot, out of 55 attempts the Los Angeles Times reported.
CapRadio's political correspondent Nicole Nixon reported Wednesday that organizers of the current recall movement say there are a list of reasons Californians signed their petitions: frustration over Newsom's handling of the pandemic and business restrictions, worsening housing and homelessness crises, high taxes and cost of living, and more.
"This is about Gavin Newsom and his failed policies that have put us in the state of despair we are in today," said Orrin Heatlie, the main proponent of the recall effort.
But Newsom and his team have framed the recall as an effort by supporters of former President Donald Trump and right-wing extremists to wrest control of the government from progressives CNN reported.
"It is what it is. This is a Republican recall," Newsom said in an exclusive interview with CNN earlier this year. "An RNC-backed Republican recall of White supremacists, anti-Semites and people who are opposed to immigration and immigrants is an accurate assessment of who's behind this recall."
Polling conducted since the Spring seems to show that amajority of California voters want to keep Newsom in office, though voters are deeply divided along partisan lines. The Public Policy Institute of California's May survey found 57% of likely voters would support Newsom in a recall election, while 40% would vote to recall him.
CDC extends eviction ban as White House pushes to get relief money out
The order expires on October 3 & applies in U.S. counties experiencing substantial & high levels of community transmission levels of COVID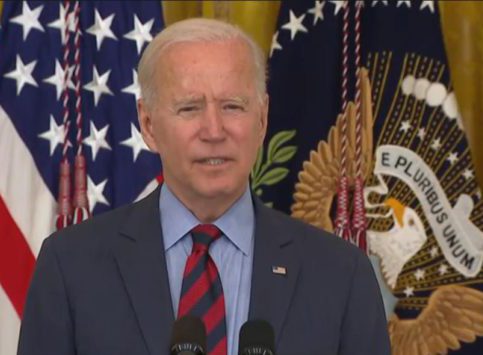 ATLANTA – The Centers for Disease Control and Prevention, CDC, on Tuesday issued a new moratorium on evictions that would last until October 3, while the White House spent the day trying to tamp down rising critique from Democrats and other groups angered over the decision to let the ban expire over the weekend.
Progressive lawmakers including Rep. Alexandria Ocasio-Cortez, (D-NY) and Missouri Democratic Representative Cori Bush, who has been camped outside on the steps of the U.S. Capitol building since Saturday midnight, were leading a passionate protest urging the White House to do more to prevent about 3.6 million Americans at risk of saying that the administration was allowing vulnerable renters to lose their homes during a pandemic by not acting.
The freshman congresswoman once lived in her car as a young mother and identified with those Americans that would be negatively impacted. A point made in a tweet by MSNBC anchor and host Mehdi Hasan Tuesday after the evictions ban was extended.
When you elect people like @CoriBush to Congress, who comes from a very different background to most other members of Congress, you get very different tactics – and very different results. 👏🏽https://t.co/djgWifY26M

— Mehdi Hasan (@mehdirhasan) August 3, 2021
CDC Director Dr. Rochelle Walensky signed the order determining the evictions of tenants for failure to make rent or housing payments could be detrimental to public health control measures to slow the spread of SARS-CoV-2, the virus that causes COVID-19.
This order will expire on October 3, 2021 and applies in United States counties experiencing substantial and high levels of community transmission levels of SARS-CoV-2.
The eviction moratorium allows additional time for rent relief to reach renters and to further increase vaccination rates. In the context of a pandemic, eviction moratoria—like quarantine, isolation, and social distancing—can be an effective public health measure utilized to prevent the spread of communicable disease, the statement from the CDC read.
During an afternoon press conference, President Joe Biden addressed the extension of the ban by his administration.
Biden was asked, "On the evictions and the moratorium that lapsed on Saturday night: What is your strategy to prevent potentially millions of people from being evicted from their homes, given what we are told your administration is considering — a targeted moratorium — is likely to face legal challenges?"
 
In response the President said;  "Any call for a moratorium based on the Supreme Court recent decision is likely to face obstacles.  I've indicated to the CDC I'd like them to look at other alternatives than the one that is in pow- — in existence, which the Court has declared they're not going to allow to continue.  And the CDC will have something to announce to you in the next hour to two hours."
Another reporter asked, "Mr. President, a question on COVID, if I could, really quickly.  It's the eviction moratorium.  Can you explain a little bit more why it took so long to have a possible eviction moratorium be put into place?  There was — there are people — this expired on Saturday.  I'm wondering — there are folks who are saying it took too long for this to happen."
Biden responded; "Well, look, the courts made it clear that the existing moratorium was not constitutional; it wouldn't stand.  And they made that clear back in, I guess, July 15th or July 18th. 
 
In the meantime, what I've been pushing for and calling for is we have billions of dollars that were given to states to provide for rent and utilities for those people who can't afford to stay in their homes because they can't — an apartment — they can't pay their rent.  And so, we're urging them to distribute those funds to the landlords.  I believe that would take care of the vast majority of what needs to be done to keep people in their — in their ho- — in their apartments now. 
 
And so that's what we're working on.  Some states have done it and some communities have, but they have not.  The money is there.  It's not — we don't have to send it out.  It's been sent out to the states and counties — billions of dollars — for the express purpose of providing for back rent and rent for the people who are in the middle of this crisis.  And that's there; that's what we're pushing now.  And we've been pushing that.  That's the immediate thing to do."
The CDC identified a legal authority for the new, different moratorium for areas with high and substantial increases in COVID-19 infections. 
There have been difficulties ensuring the federal housing aid makes it to renters and landlords with many saying that some states are reporting a lot of logistical problems in dispersing their funds, from websites getting overloaded and crashing to renters not being able to track down all the verification documents. 
During a teleconference briefing Tuesday with House Democrats, Treasury Secretary Janet Yellen told lawmakers the work was underway to ensure the federal housing aid makes it to renters and landlords. She provided data so that lawmakers could see how their districts and states are performing with distributing the relief, according to a person on the call, Voice of America reported.
The Chair of the House Financial Services Committee, Democratic California Congresswoman Maxine Waters, has been urging the Treasury secretary to use her influence to push states to get the money out to renters and landlords. 
After the CDC's announcement, Rep. Waters released a statement thanking President Biden "for listening and for encouraging the CDC to act! This extension of the moratorium is the lifeline that millions of families have been waiting for." 
Jenner's campaign to replace Newsom in recall race in debt
A recent Berkeley Institute of Governmental Studies/Los Angeles Times poll showed her tied for fifth place with 3 percent support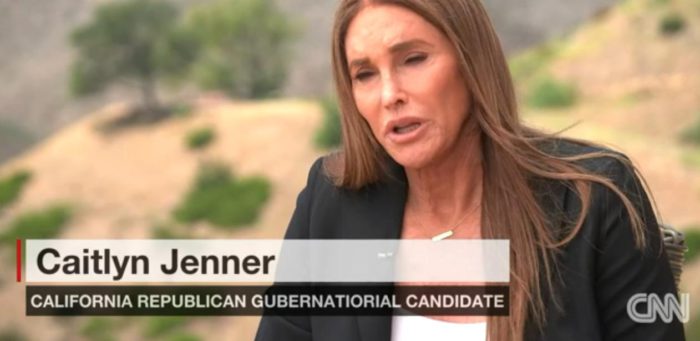 LOS ANGELES – According to campaign filings as reported by Politico Monday, the gubernatorial recall campaign of Trans reality-television personality Republican Caitlyn Jenner to replace Democratic California Governor Gavin Newsom has amassed significant debt.
In required disclosure of campaign finances to the California Secretary of State, Jenner's campaign has raised through to the end of July from its launch $747,000 and spent some $910,000, leaving her campaign with about $156,000 in unpaid bills and roughly $21,000 on hand for the race's critical final stretch.
Politico noted that; "The campaign has sent about $67,000 to Parscale Strategy, LLC, the firm run by former Trump campaign strategist Brad Parscale. It spent $25,000 on former Bush press secretary Ari Fleischer's media strategy company Ari Fleischer Communications.
Among Parscale Strategy's reported spending was a $1,800 "staff meeting" at Nobu, a fancy Malibu restaurant, and $1,300 for a limousine service that ferried Jenner to Los Angeles meetings."
Jenner is temporarily residing in Australia filming a reality-television show, although her campaign told the online portal for the San Francisco Chronicle in a statement that "Caitlyn has not paused her campaign at all," and will be back in California for a bus tour in August.
Jenner,71,  has barely gained momentum since her entrance to the race this past April. A recent Berkeley Institute of Governmental Studies/Los Angeles Times poll  showed her tied for fifth place with 3 percent support. Politico pointed out that media buys statewide in California are several million dollars and with her campaign in debt it makes gaining traction with potential voters difficult.
The date set for the recall is September 14 and midway through this month the mail-in ballots will be sent out by elections officials statewide.
Out for America; nearly 1,000 elected LGBTQ+ officials but more needed
Lack of representation has consequences, as LGBTQ elected officials are best positioned to defend against anti-LGBTQ legislative attacks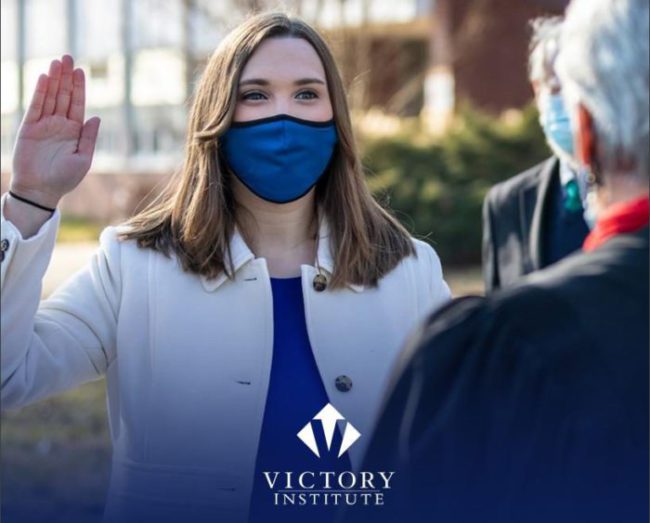 WASHINGTON – In its annual report the Washington D.C. based LGBTQ Victory Institute noted that there had been an increase of 17 percent in the past year of LGBTQ Americans serving as elected officials. According to the data in the Out for America 2021 report released this past week, there are 986 known out LGBTQ elected officials in the United States.
The Victory Institute reported that total included two U.S. senators, nine U.S. representatives, two governors, 189 state legislators, 56 mayors and six statewide executives. While this is considered a large increase, LGBTQ people hold just 0.19 percent of elected positions in the United States, despite making up at least 5.6 percent of the U.S. adult population.
Americans must elect 28,116 more LGBTQ people to public office for LGBTQ people to achieve equitable representation (serving in 5.6 percent of elected positions) the report went on to note.
KEY FINDINGS:
The report found that in the past year (between June 2020 and June 2021):
LGBTQ elected officials of color increased by 51 percent, with Black LGBTQ elected officials growing at the fastest pace (a 75 percent increase);
Trans women elected officials increased by 71 percent (from 21 to 36), yet trans men saw no increase (with just five serving nationwide);
Queer-identified elected officials increased by 83 percent, faster than all other sexual orientations; and
LGBQ cisgender women state legislators surpassed the number of GBQ cisgender men state legislators for the first time.
The report also found that:
LGBTQ elected officials are significantly more racially and ethnically diverse than the overall elected official population, but are less diverse than the U.S. population;
Mississippi is the only state in the nation with zero known out LGBTQ elected officials serving;
23 states have transgender elected officials serving and 29 states have non-cisgender elected officials;
LGBTQ people are equitably represented among mayors of top 100 cities for the first time (with six), but are underrepresented among mayors overall and in all other public positions; and that
84 percent of LGBTQ elected officials are Democrats and just three percent are Republicans.
In an emailed statement, former Houston, Texas Mayor Annise Parker, who currently serves as the President & CEO of LGBTQ Victory Institute reflected, "While LGBTQ elected officials are growing steadily in number, at this pace it will still take decades to come anywhere close to achieving equitable representation in government."
Parker went on to note, "This lack of representation has enormous consequences, because LGBTQ elected officials are best positioned to defend against anti-LGBTQ legislative attacks and to change the hearts and minds of colleagues in supporting inclusive policies. A moonshot effort to increase our numbers is essential to advancing equality at every level of government – and a large part of that is showing LGBTQ people that running for office is our best bet to achieve lasting social change."
In addition to changes in representation over the last year, the report also looks at trends since the first Out for America report was released in November 2017. In that time, LGBTQ elected officials increased by 121 percent (from 448 to 986) overall, and LGBTQ elected officials of color increased by 201 percent (from 92 to 277).
Since November 2017, there is a 296 percent increase in Black LGBTQ elected officials (from 23 to 91), 135 percent increase in Latinx LGBTQ elected officials (from 51 to 120) and a 117 percent increase in Asian American and Pacific Islander elected officials (from 12 to 26). Trans women increased by 800 percent (from four to 36) and bisexual elected officials by 787 percent (from eight to 71).
"LGBTQ elected officials are significantly more diverse than the overall elected official population – so their impact extends beyond LGBTQ equality alone," said Ruben Gonzales, Executive Director of LGBTQ Victory Institute. "LGBTQ elected officials are on the frontlines in legislative efforts to end police brutality, defend voting rights and secure inclusive healthcare reform. LGBTQ people are represented in every community in America and that diversity allows for more thoughtful policy changes when we are in office."
The Out for America report is an annual analysis of LGBTQ elected representation in government based on Victory Institute's LGBTQ elected officials database – the largest and most comprehensive listing available. The interactive Out for America map, updated daily, displays all known LGBTQ elected officials and is available at outforamerica.org.
Read the full Out for America 2021 report at victoryinstitute.org/out-for-america-2021.