The Memorial at Harvey Milk Plaza; preliminary design revealed
"The balance between Harvey's history and the movement's history feels correct- Harvey would have liked it"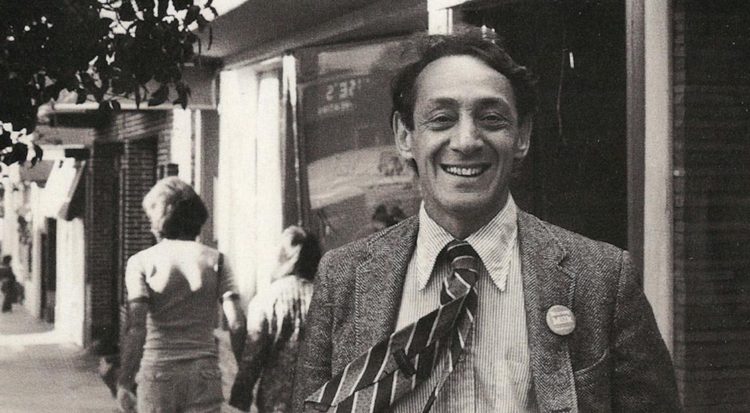 SAN FRANCISCO – The Friends of Harvey Milk Plaza (FHMP) revealed a new vision for the Memorial at Harvey Milk Plaza Thursday, which is located at the iconic intersection of Castro and Market Streets commemorating the visionary civil and human rights leader.
"The balance between Harvey's history and the movement's history feels correct to me. Harvey would have liked it," shared photographer Dan Nicoletta, who was close friends with Harvey and worked at his Castro Camera store on Castro Street.
In alignment with San Francisco's Pride Month celebrations, the design is being shared with the public for feedback via two virtual town hall meetings on June 23 and 24 and via a broader continued online engagement effort available here, [Link].
"We believe the redesign captures the public's desire to better honor Harvey Milk and creates one of the United States' first 'next generation' memorials: one that will continue to represent the values of the local community through growth and change. The Memorial at Harvey Milk Plaza will interweave the past and the present so that it serves as a call to action for generations that follow," explained FHMP Interim Executive Director Brian Springfield.
Included in the design are features dedicated to visibility and representation of the wide spectrum of people encompassed by the LGBTQ+ community. Public art and interactive elements celebrate LGBTQ+ culture and history while also promoting a call to action in support of social justice movements, making the Memorial at Harvey Milk Plaza a place where hope and action live on forever.
The design is anticipated to be finalized this year, and the project's initial phase of transit station improvements is expected to break ground in 2022. Springfield emphasized that the new design being shared is still preliminary, and that FHMP and SWA continue to seek input from the community – at the two upcoming design presentations and through ongoing input gathered through an interactive online community engagement portal available.
Four core elements will characterize the renewed plaza: The Pedestal, the Beacon, the Grove, and the Gallery. More details about each design element, along with high resolution images, can be found here.
Public feedback collected since 2017 has been incorporated into the new design, reflecting the community's desire for an unconventional and inclusive design process and assurance that Milk's qualities and legacy remain front-and-center. Discussions among FHMP, local landscape architecture firm SWA, local Castro-based organizations, and the general public will continue as the designs are refined.
"Harvey Milk Plaza can be a space that both honors the history of the LGBTQ+ rights movement and lifts up the voices and struggles of today's queer community, all while functioning as an inviting gateway to the Castro and Muni," said District 8 Supervisor Rafael Mandelman, who represents the Castro neighborhood and is currently the Board of Supervisors' sole LGBTQ+ member. "The concepts being shared today are an exciting step forward in achieving that vision."
Initial funding for the project has been provided through private and public sources, including a $1 million grant from the State of California, earmarked specifically to "support construction of LGBTQ space in Harvey Milk Plaza."
The project team's next steps include continued design refinements in response to ongoing community input, coordination with various city agencies, and progress through the approvals process, with a goal of being prepared to begin construction in Summer/Fall 2022.
The new design is inspired by Harvey's words, intersectional activism, and community input, with a keen eye for current and future transit needs. California State Senator Scott Wiener said, "Harvey Milk Plaza is at the heart of the Castro community — a place to gather, to go about our lives, and to remember Harvey's many contributions. Our community deserves a plaza worthy of Harvey's memory — one that educates and allows us to organize and enjoy our amazing neighborhood. The Harvey Milk Plaza redesign is a long overdue effort to make this great plaza all it can be."
To see the new design and provide your input, please visit the website.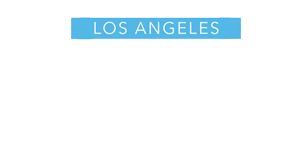 San Francisco drag artist Stefan Grygelko, aka Heklina, dies
"Heklina created events and community spaces that spun glitter and giant wigs and raucous jokes into a feeling of home"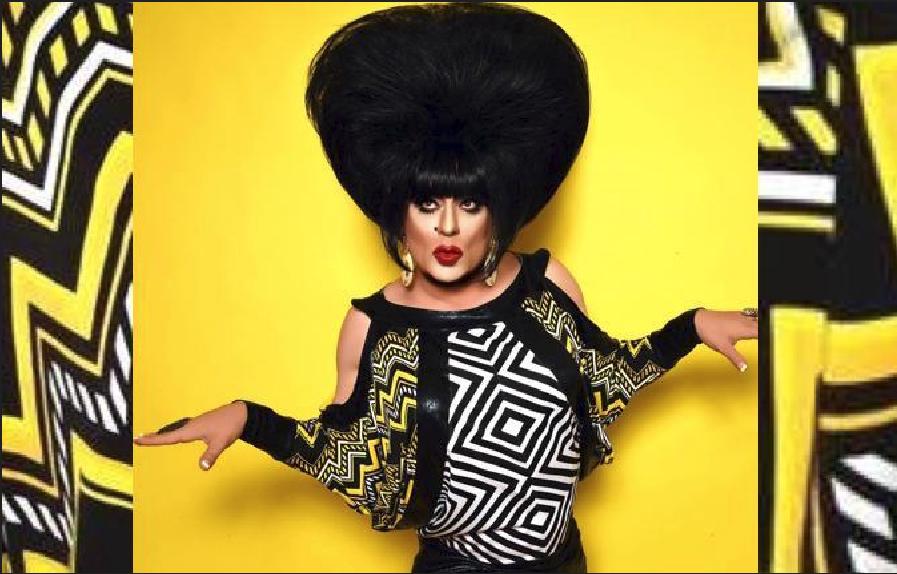 By Cynthia Laird | LONDON – Stefan Grygelko, better known as his drag persona Heklina, has died, his longtime friend Joshua Grannell (Peaches Christ) wrote on Facebook April 3.
The two were in London where they were appearing in the "Mommie Queerest" show there, Grannell wrote, adding that he had gone to pick up Heklina that day.
"I do not know the cause of death yet," Grannell wrote. "I know this is shocking news and I am beyond stunned, but I wanted to let folks know what has happened. Heklina is not just my best friend, but a beloved icon of our community."
The news shocked and saddened his friends back in San Francisco, with fellow drag queen Sister Roma writing on their Twitter account that she was "absolutely devastated" to learn of the passing of his friend and collaborator for two-plus decades.
"She is one of the funniest people I've ever known. This is a nightmare," wrote Roma, a member of the drag philanthropy group the Sisters of Perpetual Indulgence, in a tweet.
Oasis, the LGBTQ nightclub in which Heklina was once a part-owner, expressed its sadness and said it would open at 4 p.m. Monday.
"We are shocked and devastated to learn of the passing of Heklina today," the club wrote. "Oasis will be open at 4 p.m. for drinks, stories, and community, if you'd like to come by. Sending love to all."
Gay former state assemblymember Tom Ammiano told the B.A.R. he will miss the drag artist.
"A true professional [and] with drag under attack her passing is especially wounding," wrote Ammiano, who also served on the San Francisco Board of Supervisors and school board. "As an aside, she bartended at events for folks with special needs at the Oasis [and] as a former special education teacher, I loved her for that."
As Heklina, Grygelko was known for founding the old Trannyshack drag show in 1996 at the old Stud bar. (The name of the show was later changed to "Mother.")
At the start of each Trannyshack, San Francisco's outlandish, no-holds-barred Tuesday night drag show, a snippet of the old "Muppet Show" theme music warned "it's a kind of torture, to have to watch the show," as the Bay Area Reporter reported in 2008.
The joke belied the fact that the performances were more than just boys in dresses lip-synching to pop ballads or camp classics. The weekly shenanigans often masked what in reality was a uniquely queer riff on the political, social, racial, and gender controversies of the day.
Heklina invited not just drag queens — many of whom went on to become stars in their own right — but also female performers, known as faux queens, and drag kings to share her stage. By doing so, Heklina threw out the rulebook on what it meant to be a drag performer.
Adriana Roberts, a trans woman and an early Trannyshack performer, penned a tribute on Facebook.
"She was a Master Class in successful Nightlife Production: wrangling order from chaos, managing a stage, managing a crowd, putting down hecklers, assembling trusted crews, booking budding queens, promoting events, following one's heart — but also always being aware of what actually sells," Roberts wrote. "And she did it all with snark, wit, and balance for over 25 years."
Roberts, a former production designer at the B.A.R., wrote, "Coming from a punk rock ethos, she created a space that welcomed performers from across the gender spectrum, at a time when drag was VERY codified into TIRED (her words) tropes of men in sequined gowns doing diva lip-syncs. None of us realized it at the time, but she helped revolutionize the concept of what drag could be, breaking its mold years before the rest of the world caught on."
As the B.A.R. noted in a March 2022 article, since the early 1990s, Heklina had been a mainstay in Bay Area queer nightlife. From the first irreverent drag nights at The Stud, to Trannyshack's expansion at DNA Lounge that included annual contests, Heklina has often hosted the most prominent drag and nightlife events which included her own numbers.
In 2015, along with D'Arcy Drollinger and other investors, Heklina opened Oasis in South of Market; the same building that once housed the original Oasis. The new nightclub has become popular for not only drag shows and DJed dance nights, but comic plays and musicals, cabaret concerts and community fundraisers. Heklina later sold her share of Oasis ownership and moved to Palm Springs, while still keeping a foothold in the Bay Area's nightlife scene.
And, of course, Heklina was known for her deadpan line delivery as Dorothy (Bea Arthur's character) in stage productions of episodes of the classic sitcom "The Golden Girls." The long-running show became an annual holiday tradition in San Francisco.
State Senator Scott Wiener (D-San Francisco) issued the following statement Monday afternoon:
"I am absolutely devastated. Heklina was an icon in the truest sense — funny, caring, outrageous, and brave. I first saw Heklina perform when I was a young gay man in the 1990s, new to San Francisco. Over the years, I got to know her and helped her find a space for Oasis. I've rarely worked with someone as fierce, creative, and dedicated.
"Heklina created events and community spaces that spun glitter and giant wigs and raucous jokes into a feeling of home. She was fiercely outspoken and always stood up for her friends and community. She was the soul of San Francisco, and it's hard to imagine the city without her.
"Heklina was also a staunch defender of drag — which is under extreme attack right now — and created opportunities for young drag queens to find their space. While we grieve, we must honor her memory by remembering the joy she brought us and the importance of the art form to which she dedicated her life."
Nguyen Pham, Board President of San Francisco Pride said in an emailed statement:
"Personally, I've been honored and grateful to have engaged with Heklina directly, as well as attended her spectacularly memorable productions, numerous times over the years.  I know that her unique brand of radically inclusive drag art has evoked so much pure joy from countless community members and allies for many generations.  She was unstoppable and a master without parallel."
************************************************************************************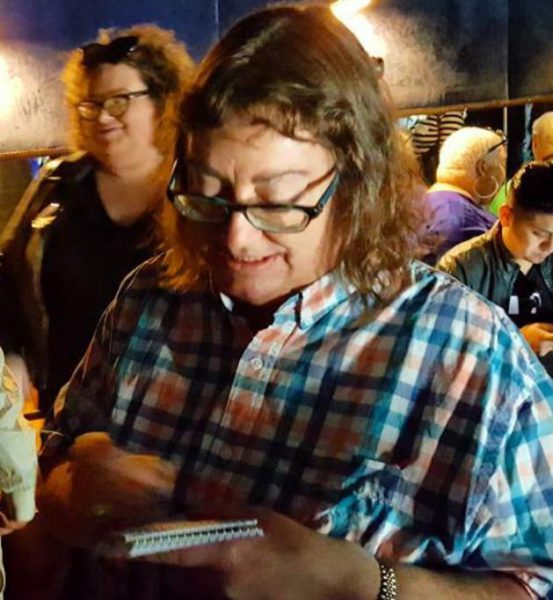 Cynthia Laird is the Editor-In-Chief and News Editor of the Bay Area Reporter. Laird is a long time journalist in the SF Bay Area having studied Government-Journalism at California State University, Sacramento. She and her wife live in Oakland.
*************************
The preceding article was previously published by The Bay Area Reporter and is republished by permission.