Greyson Chance releases 'Trophies' in time for Pride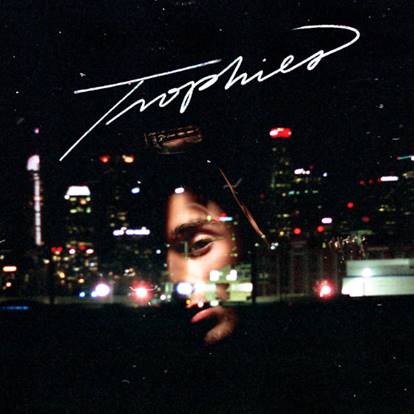 OKLAHOMA CITY – As the tall slender dark-haired young musician prepares for a sound check on stage Friday preparing for his Oklahoma City Pride debut, back in Los Angeles his team released his highly anticipated new album via all digital and streaming platforms.
Greyson Chance, a critically acclaimed, chart-topping and singer-songwriter, with this new album Trophies- a follow up to his 2019's critically praised 'portraits' EP, continues to display sharp writing chops, as well as his ability to push the envelope on his own musical boundaries.
From his recently released, dance-inspired hit "Hellboy" to his latest uplifting anthem "Nobody," to the beautifully arranged, emotion-provoking ballad "Violet," the piano aficionado openly takes listeners on a tour of his life. 
Friday is also the day Chance gets back on the road for his Trophies World Tour, starting in his hometown with the headlining spot at Oklahoma City's Pride Festival.  Additional summer dates include shows in major cities across North America, as well as, European and South American dates to follow in the fall and winter of this year.
Chance will also embark on a second round of North American dates set for January 2022; full tour schedule below for reference.
TROPHIES releases after a long-awaited break for Chance. He last released his current single and dance-inspired anthem "Hellboy" after a strong slate of single releases through the pandemic, including well-received titles "Boots," "Dancing Next To Me," the revealing "Bad to Myself," in which Chance opened up about his battle with an eating disorder, and this past January's "Holy Feeling."  Chance's last EP was 2019's critically acclaimed portraits, which to date has accumulated over 40 million streams, and topped #5 on iTunes' Pop Charts, #1 on Apple's Music Breaking Pop Playlist, and #3 on Apple Music's Best of the Week Playlist upon its release. A portraits Word Tour followed that included 50+ sold out dates in North America, Europe, SE Asia, and China.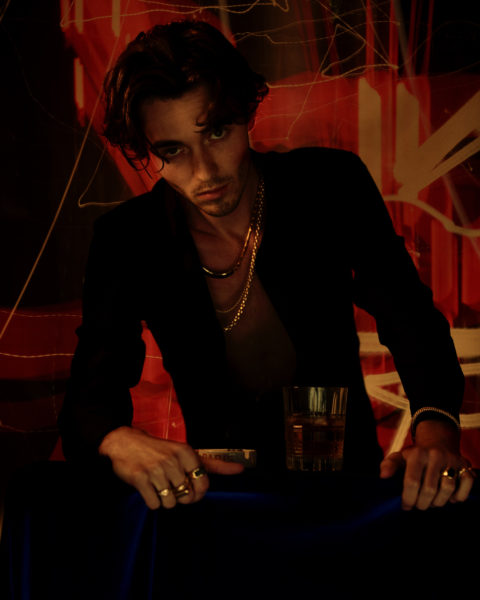 TROPHIES is available now on all streaming platforms. Listen to the album HERE.
TROPHIES Track Listing:
"Holy Feeling"
"Nobody"
"Hands"
"Same People"
"High-Waisted"
"Violet"
"Hellboy"
"Clothes"
TROPHIES WORLD TOUR DATES 2021:
North America
June 25 – Oklahoma City – Headlining OKC PRIDE
July 07 – Tampa – Crowbar
July 08 – Orlando – The Social
July 09 – Atlanta- Masquerade
July 10 – Charlotte – Neighborhood Theatre
July 15 – Richmond – Canal Club
July 16 – Washington DC – Union Stage
July 17 – Nashville – The High Watt
July 23 – Indianapolis – The Irving Theatre
July 24 – Detroit – Magic Stick
July 25 – Grand Rapids – The Stache at Intersection
July 29 – Des Moines – xBK Live
July 30 – Milwaukee – Miramar Theatre
July 31 – Minneapolis – Studio B – Skyway Theatre
August 4 – Chicago – Lincoln Hall
August 5 – Lawrence – The Bottleneck
August 6 – Austin – The Parish
August 7 – Dallas – Trees
August 11 – El Paso – Ricky D's
August 12 – Phoenix – Crescent Ballroom
August 13 – Salt Lake City – The Complex
August 14 – Denver – The Bluebird
Europe
October 28 – Manchester – Night People
October 29 – London – Heaven
October 30 – Madrid – Capernico
November 3 – Stockholm – Klubben
November 4 – Berlin – Frannz
November 5 – Paris – Backstage
November 6 – Amsterdam – Melkweg
South America
December 12 – Sao Paulo – Sao Paulo Pride
December 16 – Mexico City – For Indie Rocks!
TROPHIES WORLD TOUR DATES 2022
North America
January 13 – San Diego – Soma Sidestage
January 14 – Seattle – Neumos
January 15 – Los Angeles – The Fonda
January 21 – Portland – Hawthorne Theatre
January 22 – San Francisco – August Hall
January 26 – Philadelphia – The Foundary at Fillmore
January 27 – Boston – Paradise Rock Club
January 28 – Hamden – Space Ballroom
January 29 – New York – Webster Hall
January 30 – Toronto – Axis Club
"I know it can be hard to wake up to something so unreal-" Raue rocks LA
Feeling as though the venue was the Whisky a Go Go of the punk rock scene, the nostalgia found within Raue's performance permeated the room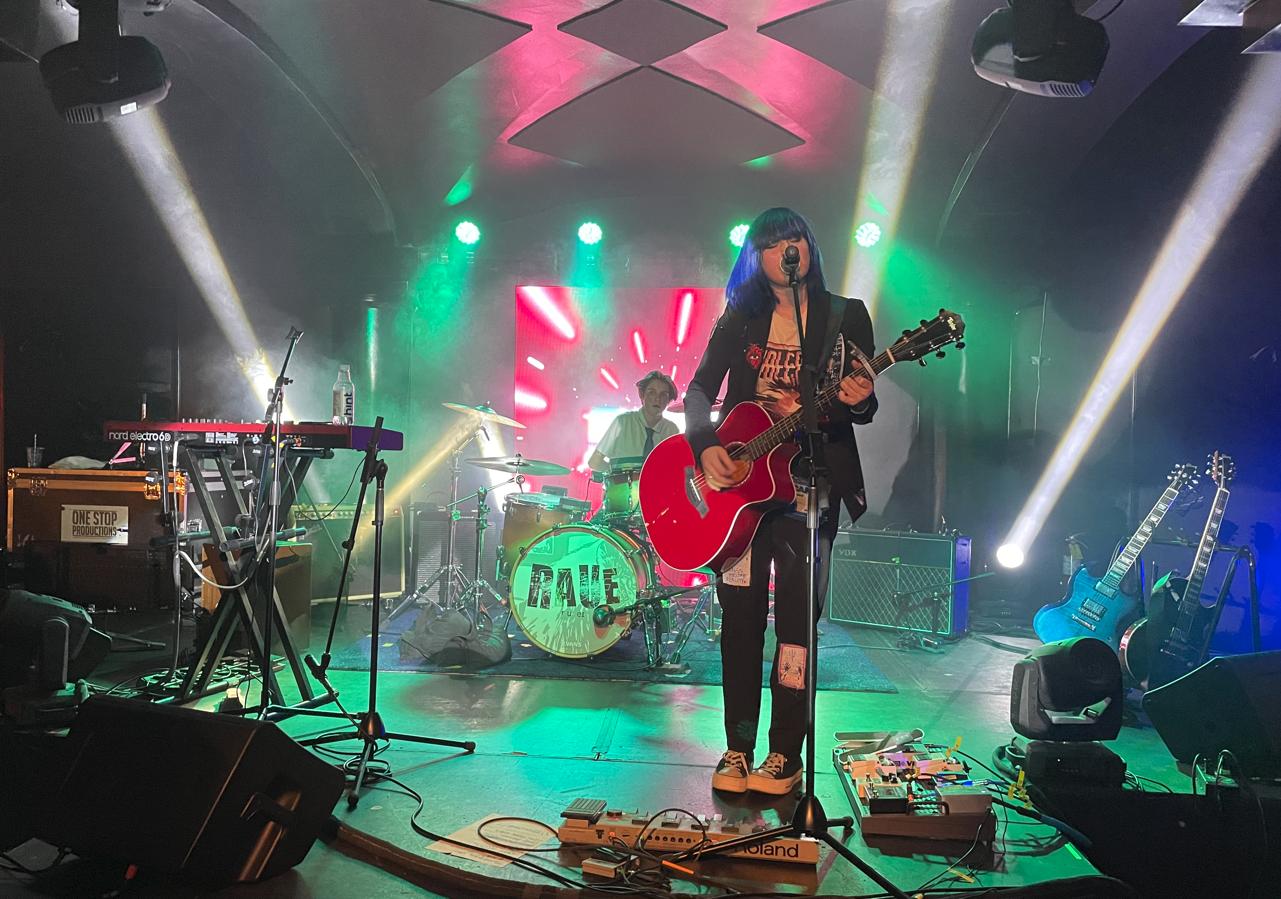 LOS ANGELES – The phenomenon of teenage angst is one met with general discomfort and chaos: the phase that 'isn't just a phase', the transition to adulthood, and worst of all… growing pains.
Yet, as the sound traveled through LA's BlackRose, audience members embraced the feeling and passion of teenagedom as the two musicians on stage performed. In a culture where the space between childhood and adulthood is dissipating, the feeling of Raue's sound is nostalgic.
The Urban Dictionary defines Raue as a German colloquialism referring to strength of character, which this dynamic duo of teenaged musicians clearly display in their music and performance.
Raue (pronounced roo-ay), a band based in Santa Cruz, California is composed of two members: singer/guitarist Paige Raue Kalenian and drummer Jax Huckle – both of whom differ from the conventional teen we see today.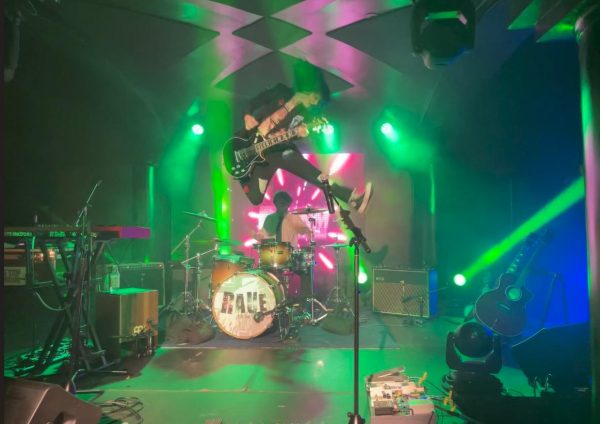 Kalenian released her first highly anticipated eponymous album titled Raue in 2021. The album contained themes of somberness, loneliness, and deja vu. Huckle joined the band a few months later where they collectively released the band's first EP titled Erase and Rewind this year; the EP contained similar themes as the first album (albeit with more maturity and experimentation).
The BlackRose's stated mission to provide a platform for all artists to perform their craft, highlighting all art forms including music, dance, visual arts, musical theater, burlesque, and beyond – well suited the performance.
Feeling as though the venue was the Whisky a Go Go of the punk rock scene, the nostalgia found within Raue's performance permeated the room through the various aesthetics: Black sport coats riddled with pins in patches, floppy dyed hair, and skinny ties hung loose. Unlike typical teenage style today, the members of Raue dress as if they are a punk rock band in the 90's.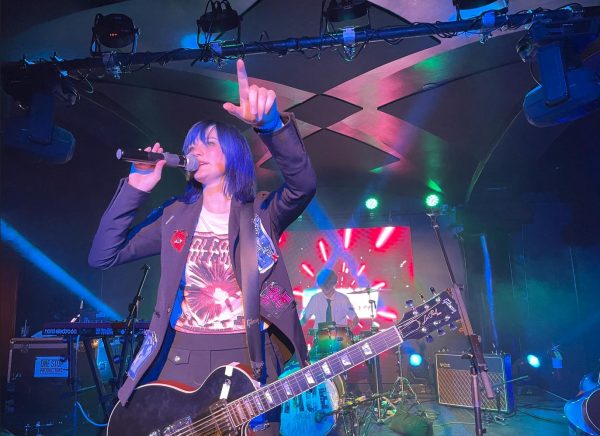 In a cathartic homage to the sound of Nirvana, Green Day, and Alanis Morsette, audience members saw energy unlike any other performance. Kalenian defines Raue's sound as "90's grunge punk rock."
It was obvious from the start what this band was, but when they covered My Hero by the Foo Fighters, it was clear that these teens had a rich music upbringing. Yet, it was difficult to truly label this band. Kalenian calls it a "Paradox of Ineffability" – a language that comes close to defining a sound, but not quite encapsulating all of what the sound has to offer.
The LA Blade had the pleasure to interview Raue after their performance. The band members took the Blade into a quiet, dimly lit patio in the back of the BlackRose. Quite the opposite space in comparison to where the performance took place.
After a discussion about the perks of touring from place to place to perform music, Kelenian described what Raue's purpose is in the music industry.
"Our message is to spread love unconditionally," Kalenian explained. It would be an understatement to call this band inclusive as inclusivity feels all too general. In fact, Raue's sound queers the space that its in – not queer solely in the aspect of sexuality, gender, or identity, but in the sense of transformation. A true political praxis that manifests a radical queerness that seeks to envelop spaces with kindness, love, and difference.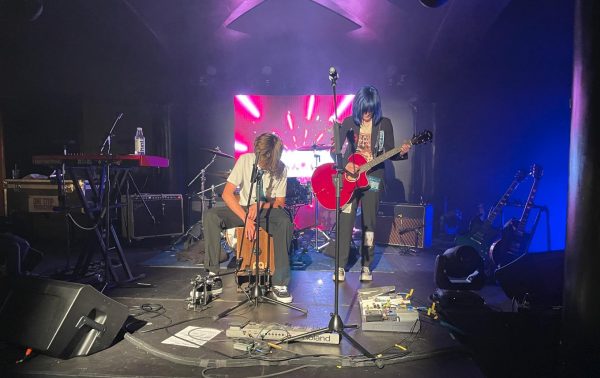 Kalenian isn't the only member of Raue who feels this way – Huckle also opened up with his discussion of the pertinent aspects of vulnerability both on and off stage. "I feel like it's a matter of showing the crowd that you're vulnerable," he says, "that's the first step to having the crowd open up." He's not wrong. In the beginning, the crowd was stiff. At a usual concert venue, audience participation is always optional. But, when Kalenian jumps off stage with her guitar, just feet away from the audience, it's impossible to not move with the music. "She's all around," Huckle says, "She likes meeting everybody."
With deep messages in the music, there is a sense of closeness between the band and the audience. As Kalenian instructs the audience members to sing the chorus to a song with themes of loneliness, people have a sense of relationality to the music. I mean, who can't relate to these lyrics: "Sitting here by myself and I feel lonely / Does that mean anything to you?"
Although the singer gets a lot of attention naturally, there is no doubt that the eclectic personality was shown through the drummer's performance. With the waving of drumsticks like a magical baton constructing the audience that is the orchestra, the character of Huckle was brought to life among the loud drum licks. When asked about the meaning of punk rock, Huckle responded by saying, "All punk rock has a deep message. Even if it's loud and messy – it's human expression."
When the show was coming to an end, Kalenian turned around to show the crowd what was on the back of her coat: the words "I LOVE YOU!" with a picture of a screaming cat underneath the letters.
As Raue makes their way to release more music and continue to perform across the states, it is no question that this band mixes the ubiquitous flare of teenage angst into their sound – not something to be criticized, but to be embraced.
Bryan Ruby, Out baseball player & Out Country Music star: 2 icons in 1
"Music has always been a safe refuge for me. It has become a second passion of mine and it's sort of almost taking over"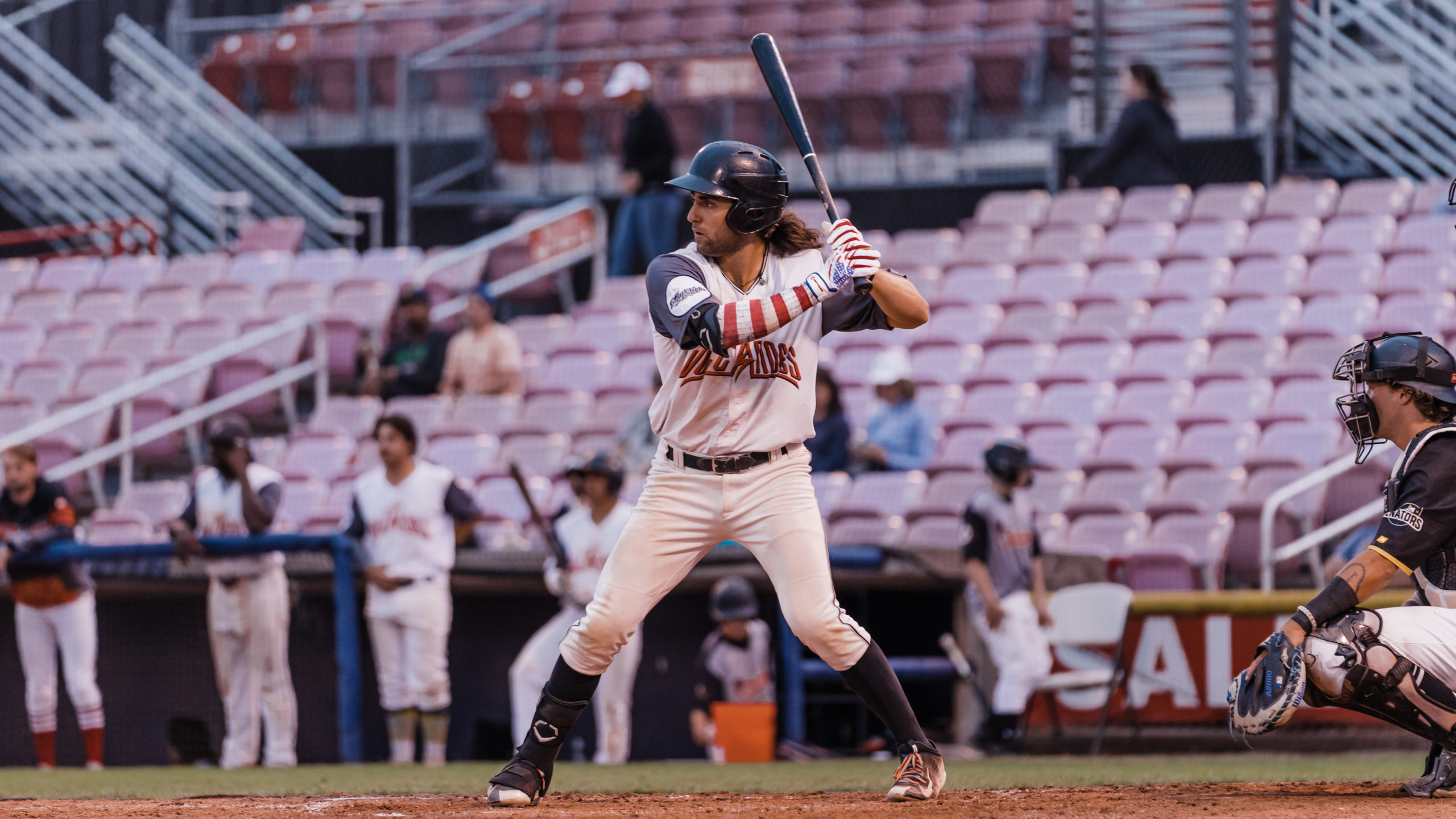 NASHVILLE – We know the theme: "Be your authentic self." Many trail blazers in different genres embody it. They stand up, and publicly declare themselves to be unique, real and visible. They awaken the public to the fact that human diversity is the norm and embracing it is not only a badge for them, but offers everyone who observes them a chance at a similar freedom. Most trailblazers pick a single lane in which to challenge misconceptions.
Bryan Ruby has done it in two, neither of which have appeared to be very LGBTQ friendly until now. Not only has he broken the barrier of being the only out gay baseball player in any professional league, but he has also just launched a new single as an out gay professional country music singer/songwriter.
His image on his music releases is sultry, sexy and thirsty. For baseball, his long brown locks are tucked back and his pumped muscles outline his baseball uniform. In either case, he is beautiful, not just for who he is, but because of what he represents, and his generosity to make it available to boys who cannot see anyone like themselves in the world today.
He remembers coming to terms with his sexuality. "It was scary. Growing up I played baseball since I was 6 or 7 years old. My dad was the ballplayer. He was a pitcher and is a current baseball coach and I was that kid who had that little tee ball bat, throwing in the driveway at home and played for years. Before I knew anything about sexuality, I was a ballplayer. At 14 or 15, the guys on my team started talking about girls and pressure came in. Oh, you're a jock. 'Where's the girlfriend?' type thing."
"Not being able to look around and see somebody who was gay, that was like me was really kind of crushing. They say, if you can see it, you can be it. What happens when you're that kid, and you have that dream, but you can't see anybody like you?"
Instead of his passion for other guys, he focused on the passion for the sport. He loved travelling, being transported as a pro-ball player to places like South America. He remembers the thrill of a stadium there where the whole town had shown up, and the stadium was filled, and the wild and enthusiastic response when he hit a double in front of this crowd of strangers. "I love this, I am a baseball player," he confirmed to himself.
Bryan busted past the paradigm that if a pro-ball player comes out that he won't play pro ball ever again. Coming out took "a weight off his shoulders" and he played better than ever. He got offers after he came out from three leagues, more than he had any year previously. He launched the Proud to be in Baseball organization, which is paving the way for gay kids to play safely and proudly. They have something Bryan did not. They CAN see someone who is gay, like them. They can see Bryan. They can see their future, one where they do not have to pretend to be someone else.
After he came out, it took the assurances of his teammates for him to understand the depths of his safety. He was dating his boyfriend Max, but never had Max to a game. Max had not seen him play, nor had he ever sat in the designated "Wives and girlfriends" section. That changed one day when Bryan was confronted by his team. They were having a big party for the playoffs and asked if Bryan would be attending. He said that he would be. They looked him straight in the eye and said, "We just want you to know, that if you are going to be there, your boyfriend sure as hell better be there with you by your side." Home run.
Recently, Media outlets turned to him as a spokesperson when controversy hit the Tampa Bay Rays baseball team. The Rays were holding their 16th annual Pride Night and had given their players a rainbow themed insignia to wear. 
Team insignias are not optional. Several team members refused the LGBTQ laced insignias, however. Usually refusing to wear the designated insignia is an insubordinate stance for a player to take and comes with fines from the team organization. No repercussions happened in this case however. The players claimed religious beliefs as justification and the team allowed their behavior.
When asked by the media what he thought, Bryan replied, "We get one night at the ballpark to be ourselves all year, and it just was an indication that a lot of people still believe that we just don't belong there and that we are not welcome and, even on Pride Night, we're still second-class citizens."
For that, he received both praises, and a ton of hate mail. "I was inundated, pretty vile stuff."
The most poignant feedback was from a single communication, however. "I got a message from a member of the Tampa Bay Rays. An emotional message. It was one of their players who tracked down my number texted me after Pride night. There are people like me in the sport. There is one hidden on the Tampa Bay Rays team, afraid to speak up. It gives me purpose for the Proud to Be in Baseball organization. We can connect with other players who have nowhere else to go. Teams will do Pride events which is nice but in terms of the actual stuff that helps the players, it is uncharted territory."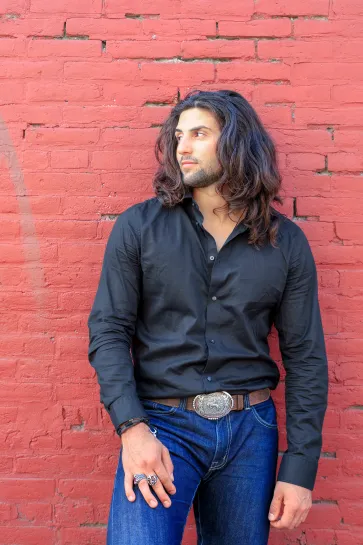 Country music is also uncharted territory for most LGBTQ people. Not only is country music not a typical environment for gay men, but it is also not one usually associated with baseball players either. Bryan observed, "It does kind of go counter to the macho type of mold that we are sort of expected to have as male team sport athletes. Whether it's baseball or football or hockey, but music has always been a safe refuge for me. If I have a tough game if I don't play well, I just put my headphones in listen to music and chill out and that has always been there. It has become a second passion of mine and it's sort of almost taking over."
Taken over it has. He has written numerous country songs that have hit various country charts including iTunes Top Country. He won Season 7 of the talent-search competition Nashville Rising Song.
He just released his first single, a rocking country anthem destined to be a hot dance and chart hit, Left Field.
Left Field infuses the listener with a beat that dares you to try not stomping on the dancefloor. It is an inspiration to be your real self and allow your best life to emanate from "left field." Bryan's voice reverberates classically country with a deep sexy lower register.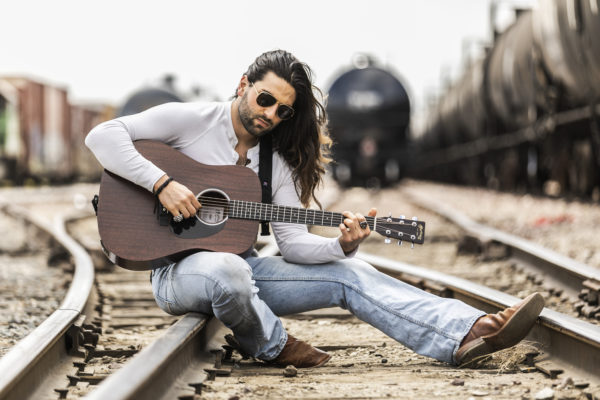 The proceeds from the sale of the single go 100% to the Proud to Be in Baseball organization. "After I came out, I didn't come out just to get attention in the media. I asked myself what can we actually do to help younger people like me who don't think they can be themselves? They shouldn't have to get to the point that I'm at and feel like they're the only ones that exist which is totally, totally not true. Whether they're in Nashville or they're in Laramie Wyoming or they're in Venezuela or whatever. No kid should have to feel like there are no adult versions of them and that they're alone playing their sport in the world," Bryan emphasizes.
In the United States, our ballplayers are our heroes. Our country western singers are our consciences.
With Bryan Ruby, gay kids now have one of each.
*********************
In the House & at the Mic: Singer Bryan Ruby, First Out Pro-Baseball Player
CMA bans display of 'Confederate' flag at major music festival, CMA Fest 
The CMA stated that its goal was to embrace a safe and inclusive environment for fans of Country Music and the artists who will be performing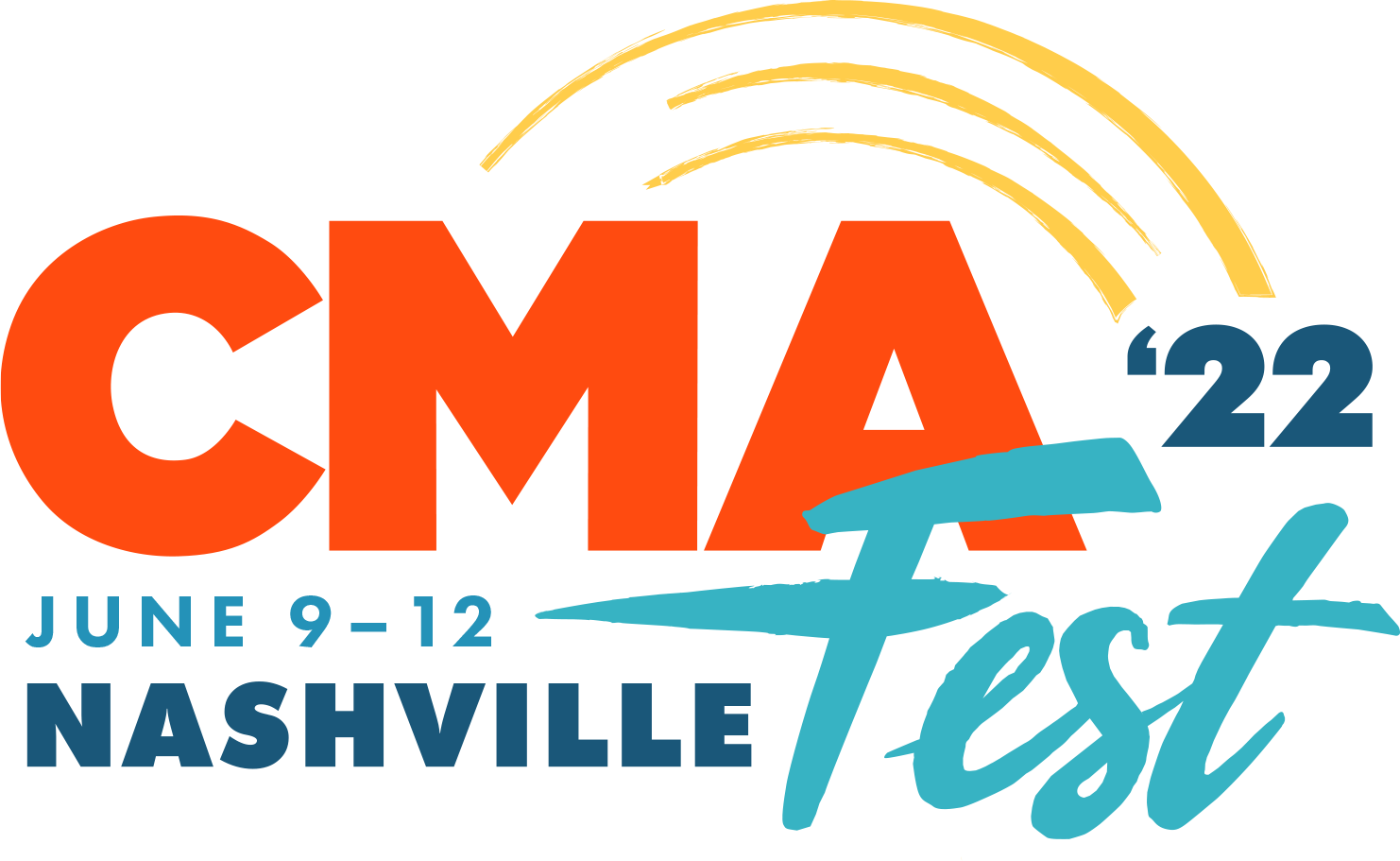 NASHVILLE – The Country Music Association has joined other organizations in banning the so-called "Confederate flag" from being openly displayed at its upcoming CMA Fest this upcoming week.
The four-day festival, which runs from June 9-12, is based in Nashville and billed as one of the largest country music gatherings in the world. Although the CMA Fest event rules published in April when the music festival was first announced, in the light of recent events the CMA wasted to ensure that attendees were well versed in the policy that "Confederate flag imagery of any kind" are prohibited items for the 2022 event.
The CMA in a release stated that its goal was to embrace a safe and inclusive environment for fans of Country Music and the artists who will be performing.
"This year's CMA Fest is our first major fan-facing event in nearly three years. We have always had policies in place that protect the safety of our fans and ban discrimination, but we felt it was important to further refine our language to explicitly outline what will and will not be tolerated," said a statement from the Country Music Association.
The statement continued, "In line with our first CMA Fest lineup announcement in early April, our event policy was published on our website, which states any behavior that causes one of our attendees to fear for their personal safety will not be tolerated, and that is inclusive of any displays of the Confederate flag."
This ban by the CMA is in line with other music festivals around the nation which have also banned display of the "Confederate flag" and follows a ban by NASCAR in June of 2020 which read; "The display of the Confederate flag will be prohibited from all NASCAR events and properties."
This year's CMA Fest joins a growing list of major country music events to ban attendees from displaying Confederate imagery. https://t.co/u9E6icB2Tr

— Tennessean (@Tennessean) June 1, 2022