Rapper DaBaby pulled by Lollapalooza over homophobic comments
"Lollapalooza was founded on diversity, inclusivity, respect, and love. With that in mind, DaBaby will no longer be performing."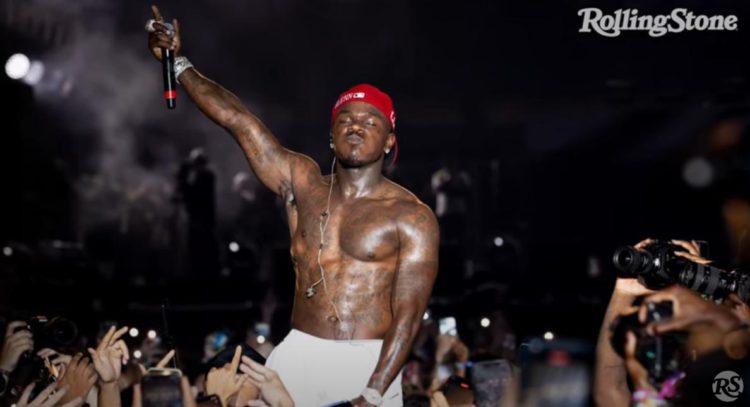 CHICAGO – In an announcement Sunday morning, the organizers of Chicago's Lollapalooza Music Festival said they had pulled artist DaBaby from tonight's closing show after a series of public homophobic remarks by the rapper last weekend in Miami at the Rolling Loud music festival.
On Twitter Lollapalooza officials wrote; "Lollapalooza was founded on diversity, inclusivity, respect, and love. With that in mind, DaBaby will no longer be performing at Grant Park tonight. Young Thug will now perform at 9:00pm on the Bud Light Seltzer Stage, and G Herbo will perform at 4:00pm on the T-Mobile Stage."
Lollapalooza was founded on diversity, inclusivity, respect, and love. With that in mind, DaBaby will no longer be performing at Grant Park tonight. Young Thug will now perform at 9:00pm on the Bud Light Seltzer Stage, and G Herbo will perform at 4:00pm on the T-Mobile Stage. pic.twitter.com/Mx4UiAi4FW

— Lollapalooza (@lollapalooza) August 1, 2021
The Grammy-nominated rapper's comments onstage at the Miami festival last weekend brought swift condemnation from other artists in the music industry including British Rockstar Elton John and Madonna among many others.
In the middle of his set last weekend in Miami the rapper told the crowd, "If you didn't show up today with HIV/AIDS, or any of them deadly sexually transmitted diseases, that'll make you die in two to three weeks, then put your cellphone lighter up! Ladies, if your pussy smell like water, put your cellphone lighter up! Fellas, if you ain't sucking dick in the parking lot, put your cellphone lighter up!"
DaBaby later issued an apology via Twitter that read, "Anybody who done ever been effected by AIDS/HIV y'all got the right to be upset, what I said was insensitive even though I have no intentions on offending anybody. So my apologies" However, the addendum in the same tweet of; "But the LGBT community… I ain't trippin on y'all, do you. y'all business is y'all business." was immediately decried as further proof of the rapper's intolerance of the LGBTQ community.
Anybody who done ever been effected by AIDS/HIV y'all got the right to be upset, what I said was insensitive even though I have no intentions on offending anybody. So my apologies 🙏🏾

But the LGBT community… I ain't trippin on y'all, do you. y'all business is y'all business.

— DaBaby (@DaBabyDaBaby) July 27, 2021
Michael J. Stern, a Los Angeles attorney and a former federal prosecutor who is now a noted featured columnist for USA Today blasted DaBaby's 'apology;'
Yeah, we've got the right to be upset.

We've also got the right to refuse to accept an apology that was prompted by public outcry and not a genuine understanding of, and remorse for, the horrific things you said.

— Michael J. Stern (@MichaelJStern1) July 28, 2021
In his response to Dababy's remarks Elton John, who founded the Elton John AIDS Foundation in 1992, a nonprofit organization which funds frontline partners to prevent infections, fight stigma and provide care for the most vulnerable groups affected by HIV, responded in a lengthy series of tweets:
(2/5)

👉 HIV has affected over 70 million people globally: men, women, children and the most vulnerable people in our communities.

— Elton John (@eltonofficial) July 28, 2021
(4/5)

👉 You can live a long and healthy life with HIV. Treatment is so advanced that with one pill a day, HIV can become undetectable in your body so you can't pass it onto other people.

— Elton John (@eltonofficial) July 28, 2021
(5/5)

👉 Homophobic and HIV mistruths have no place in our society and industry and as musicians, we must spread compassion and love for the most marginalised people in our communities.

A musician's job is to bring people together.

— Elton John (@eltonofficial) July 28, 2021
Madonna took to her Instagram telling the rapper to "know your facts," before spreading misinformation.
"AIDs is not transmitted by standing next to someone in a crowd," she wrote on Instagram. "I want to put my cellphone lighter up and pray for your ignorance, No one dies of AIDS in 2 or 3 weeks anymore. Thank God."
This year's Lollapalooza festival, which is one of the first major festivals to return in full force since the start of the coronavirus pandemic in the United States, concludes Sunday with headlining performances by musical acts Brockhampton, the Foo Fighters, and Modest Mouse.
Dua Lipa 'Horrified' at DaBaby's Homophobic Remarks at Rolling Loud | RS News 7/28/21
Bryan Ruby, Out baseball player & Out Country Music star: 2 icons in 1
"Music has always been a safe refuge for me. It has become a second passion of mine and it's sort of almost taking over"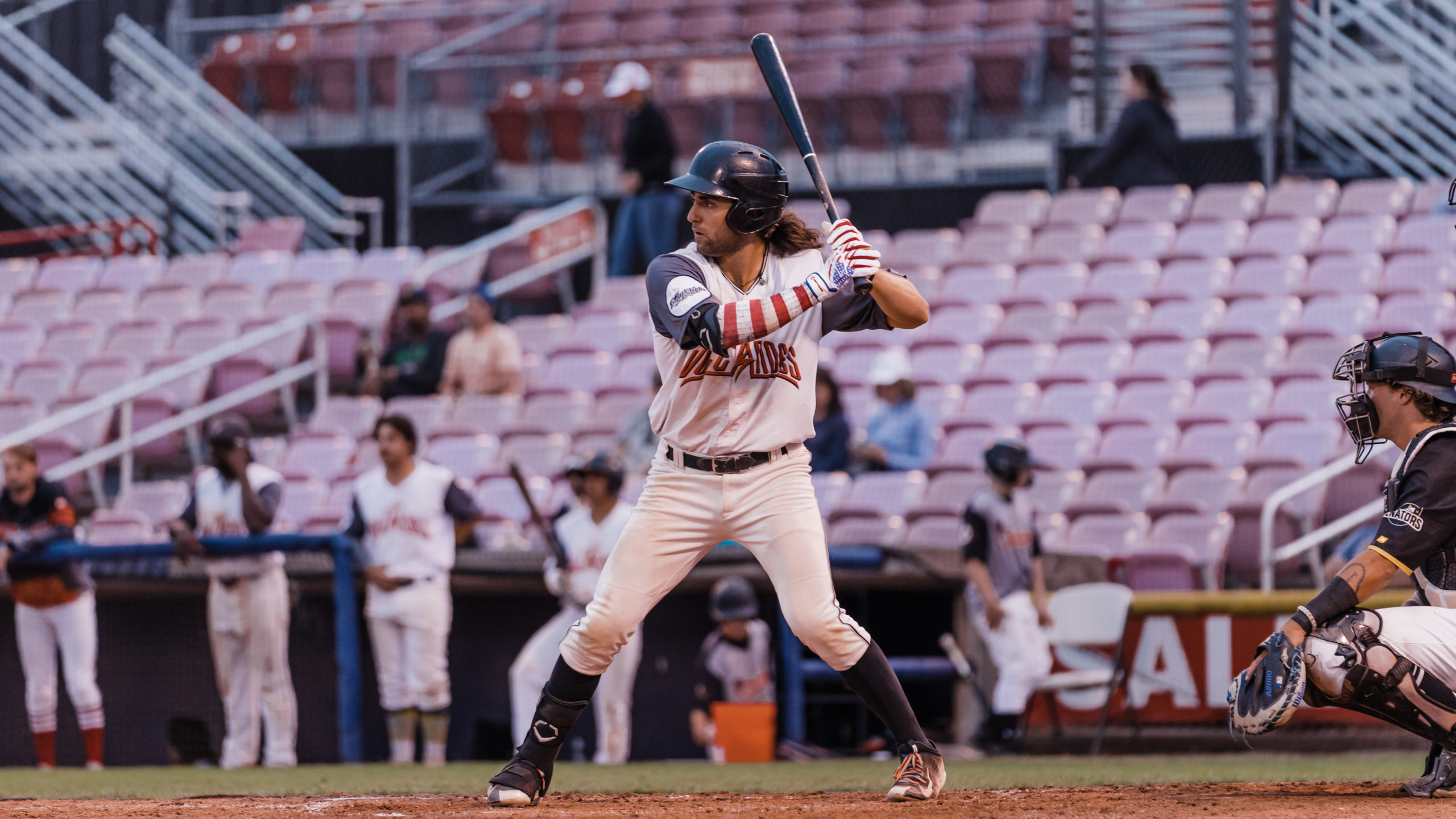 NASHVILLE – We know the theme: "Be your authentic self." Many trail blazers in different genres embody it. They stand up, and publicly declare themselves to be unique, real and visible. They awaken the public to the fact that human diversity is the norm and embracing it is not only a badge for them, but offers everyone who observes them a chance at a similar freedom. Most trailblazers pick a single lane in which to challenge misconceptions.
Bryan Ruby has done it in two, neither of which have appeared to be very LGBTQ friendly until now. Not only has he broken the barrier of being the only out gay baseball player in any professional league, but he has also just launched a new single as an out gay professional country music singer/songwriter.
His image on his music releases is sultry, sexy and thirsty. For baseball, his long brown locks are tucked back and his pumped muscles outline his baseball uniform. In either case, he is beautiful, not just for who he is, but because of what he represents, and his generosity to make it available to boys who cannot see anyone like themselves in the world today.
He remembers coming to terms with his sexuality. "It was scary. Growing up I played baseball since I was 6 or 7 years old. My dad was the ballplayer. He was a pitcher and is a current baseball coach and I was that kid who had that little tee ball bat, throwing in the driveway at home and played for years. Before I knew anything about sexuality, I was a ballplayer. At 14 or 15, the guys on my team started talking about girls and pressure came in. Oh, you're a jock. 'Where's the girlfriend?' type thing."
"Not being able to look around and see somebody who was gay, that was like me was really kind of crushing. They say, if you can see it, you can be it. What happens when you're that kid, and you have that dream, but you can't see anybody like you?"
Instead of his passion for other guys, he focused on the passion for the sport. He loved travelling, being transported as a pro-ball player to places like South America. He remembers the thrill of a stadium there where the whole town had shown up, and the stadium was filled, and the wild and enthusiastic response when he hit a double in front of this crowd of strangers. "I love this, I am a baseball player," he confirmed to himself.
Bryan busted past the paradigm that if a pro-ball player comes out that he won't play pro ball ever again. Coming out took "a weight off his shoulders" and he played better than ever. He got offers after he came out from three leagues, more than he had any year previously. He launched the Proud to be in Baseball organization, which is paving the way for gay kids to play safely and proudly. They have something Bryan did not. They CAN see someone who is gay, like them. They can see Bryan. They can see their future, one where they do not have to pretend to be someone else.
After he came out, it took the assurances of his teammates for him to understand the depths of his safety. He was dating his boyfriend Max, but never had Max to a game. Max had not seen him play, nor had he ever sat in the designated "Wives and girlfriends" section. That changed one day when Bryan was confronted by his team. They were having a big party for the playoffs and asked if Bryan would be attending. He said that he would be. They looked him straight in the eye and said, "We just want you to know, that if you are going to be there, your boyfriend sure as hell better be there with you by your side." Home run.
Recently, Media outlets turned to him as a spokesperson when controversy hit the Tampa Bay Rays baseball team. The Rays were holding their 16th annual Pride Night and had given their players a rainbow themed insignia to wear. 
Team insignias are not optional. Several team members refused the LGBTQ laced insignias, however. Usually refusing to wear the designated insignia is an insubordinate stance for a player to take and comes with fines from the team organization. No repercussions happened in this case however. The players claimed religious beliefs as justification and the team allowed their behavior.
When asked by the media what he thought, Bryan replied, "We get one night at the ballpark to be ourselves all year, and it just was an indication that a lot of people still believe that we just don't belong there and that we are not welcome and, even on Pride Night, we're still second-class citizens."
For that, he received both praises, and a ton of hate mail. "I was inundated, pretty vile stuff."
The most poignant feedback was from a single communication, however. "I got a message from a member of the Tampa Bay Rays. An emotional message. It was one of their players who tracked down my number texted me after Pride night. There are people like me in the sport. There is one hidden on the Tampa Bay Rays team, afraid to speak up. It gives me purpose for the Proud to Be in Baseball organization. We can connect with other players who have nowhere else to go. Teams will do Pride events which is nice but in terms of the actual stuff that helps the players, it is uncharted territory."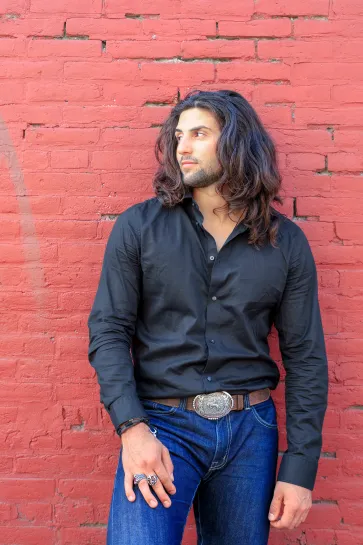 Country music is also uncharted territory for most LGBTQ people. Not only is country music not a typical environment for gay men, but it is also not one usually associated with baseball players either. Bryan observed, "It does kind of go counter to the macho type of mold that we are sort of expected to have as male team sport athletes. Whether it's baseball or football or hockey, but music has always been a safe refuge for me. If I have a tough game if I don't play well, I just put my headphones in listen to music and chill out and that has always been there. It has become a second passion of mine and it's sort of almost taking over."
Taken over it has. He has written numerous country songs that have hit various country charts including iTunes Top Country. He won Season 7 of the talent-search competition Nashville Rising Song.
He just released his first single, a rocking country anthem destined to be a hot dance and chart hit, Left Field.
Left Field infuses the listener with a beat that dares you to try not stomping on the dancefloor. It is an inspiration to be your real self and allow your best life to emanate from "left field." Bryan's voice reverberates classically country with a deep sexy lower register.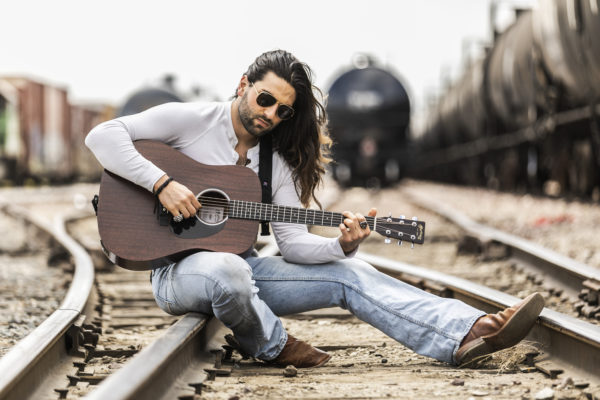 The proceeds from the sale of the single go 100% to the Proud to Be in Baseball organization. "After I came out, I didn't come out just to get attention in the media. I asked myself what can we actually do to help younger people like me who don't think they can be themselves? They shouldn't have to get to the point that I'm at and feel like they're the only ones that exist which is totally, totally not true. Whether they're in Nashville or they're in Laramie Wyoming or they're in Venezuela or whatever. No kid should have to feel like there are no adult versions of them and that they're alone playing their sport in the world," Bryan emphasizes.
In the United States, our ballplayers are our heroes. Our country western singers are our consciences.
With Bryan Ruby, gay kids now have one of each.
*********************
In the House & at the Mic: Singer Bryan Ruby, First Out Pro-Baseball Player
CMA bans display of 'Confederate' flag at major music festival, CMA Fest 
The CMA stated that its goal was to embrace a safe and inclusive environment for fans of Country Music and the artists who will be performing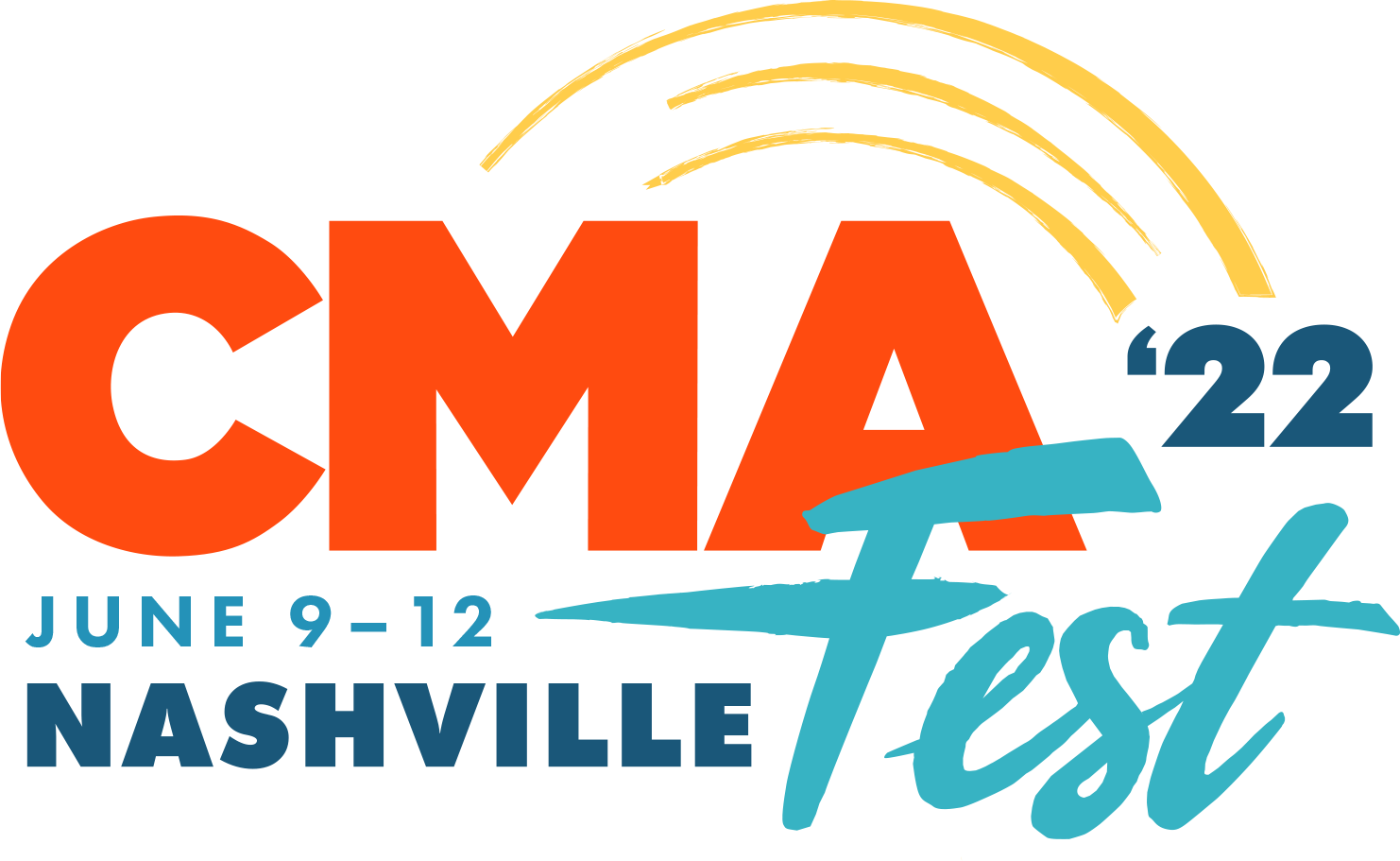 NASHVILLE – The Country Music Association has joined other organizations in banning the so-called "Confederate flag" from being openly displayed at its upcoming CMA Fest this upcoming week.
The four-day festival, which runs from June 9-12, is based in Nashville and billed as one of the largest country music gatherings in the world. Although the CMA Fest event rules published in April when the music festival was first announced, in the light of recent events the CMA wasted to ensure that attendees were well versed in the policy that "Confederate flag imagery of any kind" are prohibited items for the 2022 event.
The CMA in a release stated that its goal was to embrace a safe and inclusive environment for fans of Country Music and the artists who will be performing.
"This year's CMA Fest is our first major fan-facing event in nearly three years. We have always had policies in place that protect the safety of our fans and ban discrimination, but we felt it was important to further refine our language to explicitly outline what will and will not be tolerated," said a statement from the Country Music Association.
The statement continued, "In line with our first CMA Fest lineup announcement in early April, our event policy was published on our website, which states any behavior that causes one of our attendees to fear for their personal safety will not be tolerated, and that is inclusive of any displays of the Confederate flag."
This ban by the CMA is in line with other music festivals around the nation which have also banned display of the "Confederate flag" and follows a ban by NASCAR in June of 2020 which read; "The display of the Confederate flag will be prohibited from all NASCAR events and properties."
This year's CMA Fest joins a growing list of major country music events to ban attendees from displaying Confederate imagery. https://t.co/u9E6icB2Tr

— Tennessean (@Tennessean) June 1, 2022
Greyson Chance is Out Louding Proud, & portraying gay icons (Again!)
Plus Building Homes for Ukrainian Refugees & new single "Palladium," available June 23rd, from his forthcoming third studio album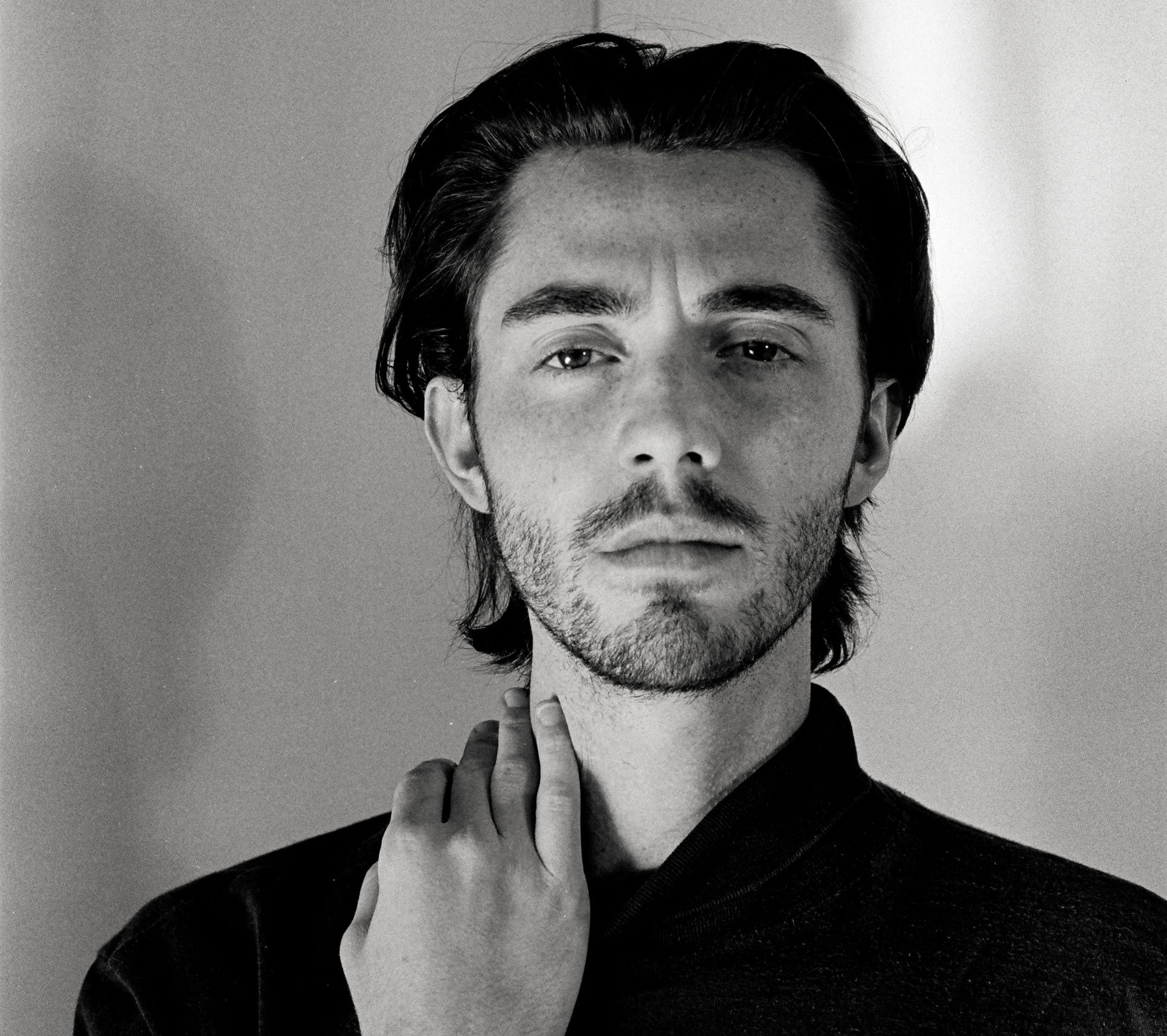 WEST HOLLYWOOD – Once there was a boy who had the guts to "portray" Lady Gaga on a now famous video. He belted out "Paparazzi" in a local talent show, unaware that it would change his life forever.
That boy was Greyson Chance. Greyson Chance, as his huge fan base is aware, is now all grown up and on his way to becoming an LGBTQ icon in his own right. Of that video twelve years ago, he says, "After spending my entire adolescence trying to distance myself from that video, I'm now at a place where I am so proud of that polo-wearing bowl-cut kid, who was brave enough to take a risk.
I love you, thank you for one hell of a ride."
That kid is still taking risks. He is taking on new exciting projects that stretch his art, but more, expand his heart by enriching his fans, the worldwide LGBTQ community and in one case, Ukrainian families.
After a concert tour of Latin America late last year, he embarks on a European tour this summer. In between he has two significant performances.
He will be featured here in West Hollywood at the third annual OUTLOUD: Raising Voices Music Festival Saturday, June 4th, taking the stage at around 6:40pm as West Hollywood celebrates its inaugural Pride.
"This year, we are fortunate to bring the OUTLOUD experience to the City of West Hollywood to coincide with their inaugural WEHO Pride weekend celebration. OUTLOUD showcases established and emerging LGBTQ+ musicians and what better place to bring the community together to celebrate in one central location," JJLA Founder & CEO Jeff Consoletti told the LA Blade.
To purchase and for more info, including single-day pass availability, go to: www.weareoutloud.com or on social at @OfficiallyOUTLOUD.
The following week on June 11th, Greyson will be a country away, preforming for strangers-in-need a whole world away. The Inaugural World Peace Concert Fundraiser and VIP Masquerade Gala being held at the Versace Mansion in Miami headlines him in their performance roster. Proceeds from this event will be used to purchase land and build homes for Ukrainian refugees, in addition to providing them the opportunity to gain employment in the location selected for their new communities.
Won't be in Miami that night? No worries. This one-night event will be live-streamed globally. The live stream will include an art auction specifically by Ukrainian artists, a fashion show with a poolside Plexiglas catwalk, and live music performances by Greyson and other artists.
According to Versailles Ventures, 85% of profits from the event will be donated to the Health Care Foundation in support of purchasing housing and building communities for the Ukrainian refugees.
Details on the event, how to live stream and how to donate, can be found here.
New music is coming with the release of his new single "Palladium," available June 23rd across all streaming platforms. According to the press blurb that accompanied his announcement, "Palladium" marks the first single from Chance's forthcoming and highly anticipated third studio album of the same name, which is set for release this fall on Lowly.
Recorded in Nashville, "Palladium" impeccably captures Chance's raw, soulful, and perfectly pitched vocal prowess, harkening back to the show stopping energy that initially put the piano prodigy on the map. Matched with his well-crafted, reflective, and at times melancholic songwriting capabilities, "Palladium" finds Chance arriving at a new stage in his now 10-plus year career.
Later this year, watch for Greyson in his first major film role. Currently in post-production, the movie Maybelline Prince is based on the eponymous novel by Danné Montague-King. Greyson stars as Danie King, the character based on Montague-King himself. MAYBELLINE PRINCE follows the story of Evelyn "Miss Maybelline" Williams, an aging beauty and socialite who inspired and influenced the creation of the iconic makeup brand, Maybelline, and Danie King, an eccentric, gay skin-care scientist. Evelyn had a strong desire to remain relevant and glamorous while Danie's general philosophy was to throw social norms to the wind and live on top of the world.
Whether you catch him playing an LGBTQ icon like Montague-King, or becoming one himself, dive into all things Greyson. He is an established flavor in the West Hollywood/Los Angeles Pride scene and having a cultural and philanthropical impact on the rest of the world.
While he loves and appreciates the child-him that launched his path forward, Los Angeles audiences love the beautiful man he has become.