"I can be part of the change," LGBTQ ally Country artist, Miranda Lambert
The Country music superstar talks about her LGBTQ friends & family and why it is important for her to be a vocal ally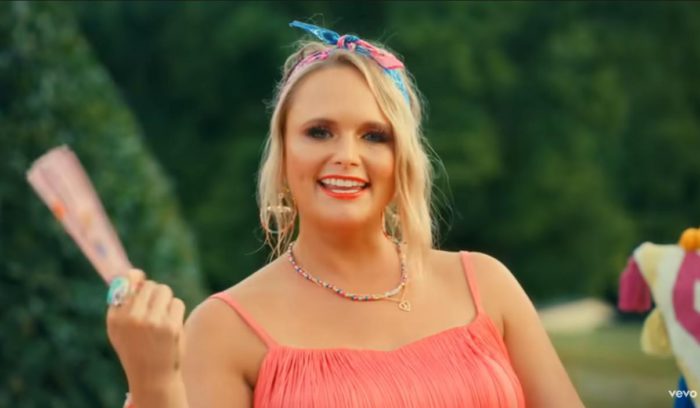 NASHVILLE – In a new interview with Country music superstar Miranda Lambert, she talks openly about feeling inspired by her brother, Luke, and his husband to not only make her first ever dance remix, "Tequila Does (Telemitry Remix)," but to also step up and use her platform to call for greater acceptance of the LGBTQ community.
Lambert sat down in the ZOOM interview with GLAAD's Anthony Allen Ramos;
Miranda Lambert on feeling inspired by her brother, Luke, to make the remix and video:
"I was a little nervous because I had never done anything like that, so I sent it to my brother Luke, his husband Marc and all of their friends, because that is their vibe – they are dancers, they go to club…and I was like, 'How is this, tell me the honest truth because if you hate it, it goes away forever.' He said 'I love this and you should put it out!' So it gave me the confidence, they totally pushed me over the edge!"
"My brother and all of his friends came from Austin and a bunch of my Nashville friends came and we just partied and put it on film and it was really fun!"
Miranda Lambert on asking husband, Brendan McLoughlin, and his brothers to appear in the video:
"They literally asked me what to wear and I said 'not a lot! If you've got it, flaunt it!' I was worried about my brothers in law – I was like do you think Patrick and Casey will come and do this? But it was a lot of family and that made it more fun and more special. It was coming together with Brendan's brothers, my brother and his LGBTQ family, and I also feel like as a country artist I get to lift them up and stand on that platform with them, and it makes me so happy! All kinds of kinds were in this video! It makes me really proud and humble."
"I am really close with TJ (Osborne) and in fact I texted him about the music video. He especially liked the McLoughlin brothers!"

Miranda Lambert on learning from her brother and being a vocal LGBTQ ally:
"I do think we are in a moment of change and I have so much to learn. I am always sensitive, I always call my brother because I want to make sure I say the right things…I know I am uneducated, but I am full of love. Being in a family where I am surrounded by LGBTQ people, it has me learning and figuring out how I can be a part of the change and still be the same person I have been as an artist for 20 years. I don't see why those worlds can't mesh. I speak up about things I care about! If I can be a part of this change in any way…I always want to do that."
"This is a point in my career, talking to (GLAAD) right now, it's a mile marker for me. I've been doing it for 20 years, but certain things feel like a shift, and I love that feeling because it is a shift in a great direction!"
Miranda Lambert on her brother's coming out:
"For a family, you all go through that together, you support in whatever way you can. It is a journey. We have come a long way from him struggling and figuring that out to now being in this video with me. It's been a really cool sibling bonding for us, and for our family. It's not an easy road all of the time, so this whole process of being with Luke and all of his friends, they come to my shows and they teach me a lot. More importantly, it is being with great people and loving them, no matter what shape, size, color, or anything!"
"I recorded a song a couple records back called 'All Kinds of Kinds' and I recorded that because of my brother, and I feel like I am getting to live that more and more every day and the song means more to me as the years go on, the more I learn."
Miranda Lambert on Nashville becoming a more accepting place for LGBTQ artists:
It is very cool to me that there is change in the air and that these people are being so brave to say 'this is who I am.' I know Brooke Eden is another (out country artist). This is awesome! Why were we so bogged down, why did we care so much? It is just being people who they are and if you love their music, you love who they are. If I can be a teeny part of that, I am so thankful to my brother because he is the one who opened my eyes and is teaching me more about everything. Certain things feel like a shift, and I love that feeling."
Miranda Lambert on states like Texas and Tennessee bringing forth laws that could restrict LGBTQ rights:
"I just think they should be equal, it shouldn't even be a question. I never get into any kind of politics, but this to me is not political, it's about people loving each other and supporting each other, and that has nothing to do with anything but your heart. I am full on 'y'all do y'all!"

"Tequila Does (Telemitry Remix)" is a new spin on the fan-favorite standout from the star's 2019 GRAMMY Award-winning album Wildcard and is available to stream now. You can watch the music video below and here.
Miranda Lambert – Tequila Does (Telemitry Remix [Official Video])
Bold and beautiful, R&B's Idman gives us a risk we want to take
Idman's newest release, the EP Risk, and the extended Risk-Reloaded version, is about the complexities and codependence of relationships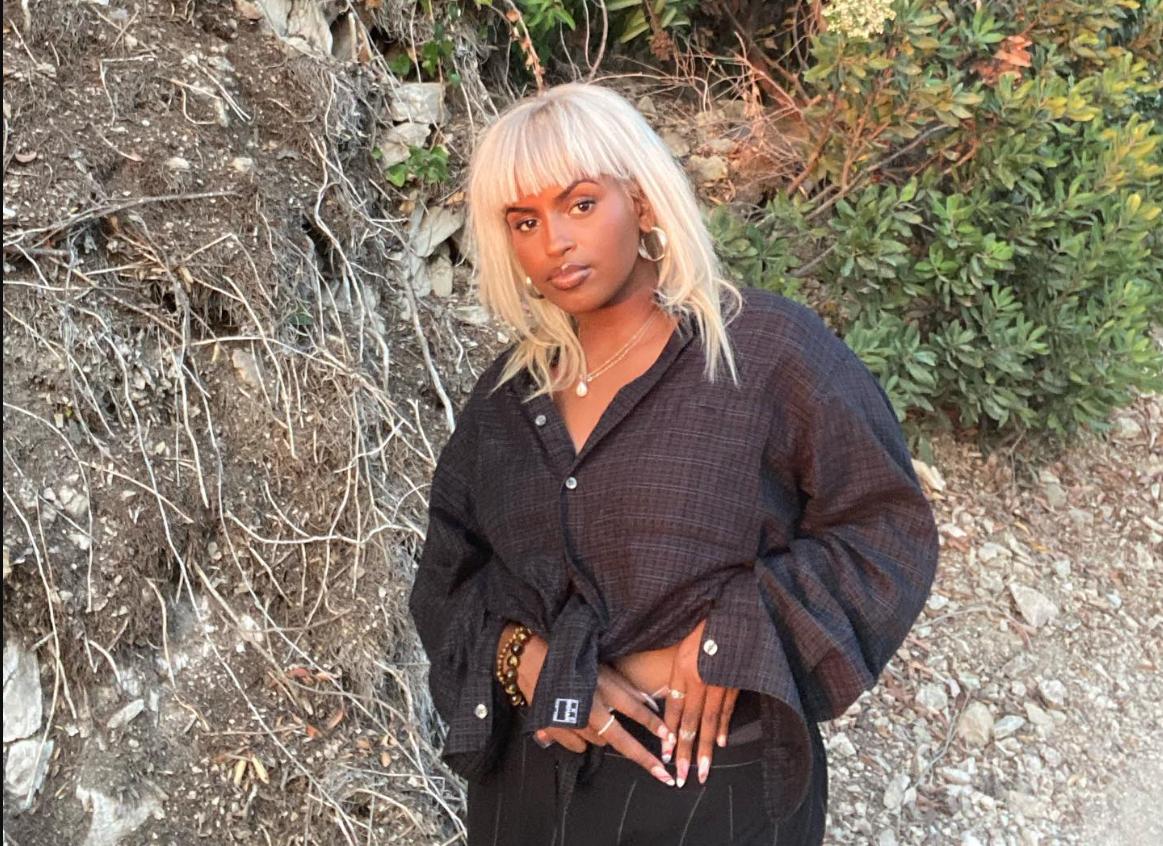 HOLLYWOOD – Idman, the gorgeous R&B toned singer/songwriter from Toronto, knows that the ability to be a safely out LGBTQ person is a privilege. 
In a recent Los Angeles Blade opinion piece, they cautioned those progressives who are cavalier about the outing process. They became a spokesperson for those who are susceptible to its dangers. "I wish we told queer and trans youth more often that there is no standard within which to measure the authenticity of one's identity, and that they're valid whether they decide to come out or not. That the world's reactions to their truths are not their fault, and that they are no less valid in their identities for deciding to withhold it from those they believe cannot honor them," they write, fully conscious that teens coming out can spark abuse, depression and in some cases homelessness. They observe, "Statistics show that LGBTQ+ youth, especially those of color, are disproportionately affected by homelessness… It's crucial to challenge the idea that queer and trans people owe intimate details of their lives to others."
The risk of coming out is one that they, themselves, have been willing to take however, and they do so in a new EP aptly titled "Risk."
"I know that I get to live in a world and have an experience where I have the privilege of figuring that out for myself… I have the opportunity to explore. I think I have more of a sadness now in me for my parents and for my relatives in the fact that I know that there are parts of them that they might not ever get to explore in this lifetime, and I know that it's not their fault." Idman tells me on the Rated LGBT Radio podcast.
Born in Toronto within a very close-knit Somali immigrant community, Idman seems an unlikely candidate to stand courageously as a non-binary sexually fluid musician. They were raised fluent in their parents' mother tongue . "They really instilled a love for my culture. I was really prideful for my heritage… we come from a religious Muslim community, but my parents were super unorthodox and open minded." Their mother was a wedding planner and part of that gig was to have the house constantly filled with musicians, leaving an aesthetic impact on the talented Idman.
Even though musically, Idman was initially exposed to the "love is forever" style wedding music, their relationship-oriented songs exhibit a deeper complexity. The songs do not depict a heroine and a villain, but rather two humans trying to figure things out. "When I was challenged to write about love, I was confronted with the fact that the R&B space was really in this energy of toxicity, that we are in an era of 'ghosting' and that you need to leave before you are left. I found this genre could only be done through honesty and I wanted my music to be the place where people can tap into the depth where it is not always black and white, and the other person isn't always in the wrong."
Idman leapt into the music scene in 2020 with their debut single Down for It. Right from the get, they seemed to signal that they were prepared for the challenges, confrontations and potential fight for individuality that lay ahead. "Feel like I was born for this (this), feel like it was calling me
Never been down for the comfortable, that's just impossible Never walked the road that was paved for Me," they sing. The song also projects Idman's attitude towards those who are trans- and homo- phobic. "Have you ever met a hater, If you know (one) play this loud as hell, I can not hate you for not seeing for me what you can not see for yourself And I cannot hate me,
blessed highly favored while you sit o' there by ya self." It is an attitude that they also reflect in their Blade article when they say, "It's a shame, it's a stain and it should be the regret of a lifetime for someone to deny themselves the love of a queer or trans person because they can't see beyond their own projection. What a flop. It is always their loss. I promise."
Idman's newest release, the EP Risk, and the extended Risk-Reloaded version, is about the complexities and codependence of relationships. From the prominent track Hate, which is an ode to hating one's own feeling of longing for the object of one's desire, to In My Feels, which laments the inability to let go, Idman examines the layers that could bring emotions in any Romeo and Juliet style romance gone afoul.
It is in the songs and videos for the tracks Beach and Still where Idman takes their own "risk" by truly revealing themselves. The object of affection in Beach is spelled out in the first line of the song. "I know you're somebody's girlfriend but I know you ain't innocent, I can tell by how you lookin' That you're likin' what you're seein' I can show you something better baby all you gotta do is say when." Idman realized that when that song came out, they had essentially outed themselves as being LGBTQ. Their article that appears in the Blade was meant to be a letter to accompany that event, and to fully underscore what she was saying, and why.
The video for Still took things to a whole new level of representation. The video and song depict a fighting couple who are clearly not straight cisgender. It could be, in fact, a musical video first, showing a song featuring two trans people in a relationship, fighting emotions and attachment just as any other couple might.
I asked Idman if they felt brave in making the video. "I was scared. I tried to back out of it a couple times like the week before I called the director and was like actually can we switch? If you switch the lead out with my trainer, he's 6'4…" but they did not switch. "I wanted to use it as an opportunity to show some love on the screen in a different way. I think it is often depicted in a really hyper sexualized way, and I wanted to show the romantic nature of this love, that there are arguments and break ups hurt as much as anyone else's…I have this opportunity to show that we are here. I'll take this shot for all the younger kids who need to see themselves in that."
In 2022, Idman released the single Look at What I'm Doing to You, an ode to the heartbroken who turn tables and choose happiness instead. In it, she coyly teases us, "Look at what I'm doing to you. Told you that I'm trouble times two. It is what it is. So influential. It's my effect on you."
It is perfect instruction for those who are listening and vibing on all music Idman. From the self-talking "Down for It" through to the going for it "Risk", Idman dares us to look at what they are doing to us.
They are pushing our consciousness on gender identity, and releasing our need to label and judge. They bathe this principle in rich rhythmic music and Somali poetic cadence, which speaks to our hearts and our souls.They are indeed "trouble times two".
The effect, if you listen and absorb, is that Idman is "so influential." We can only hope that influence explodes, and inspires strength for the vulnerable who need its confidence.
If that happens, the Risk will have been worth it, and that will be Idman's legacy:
The ultimate effect on us.
Related:
******************************************************************************************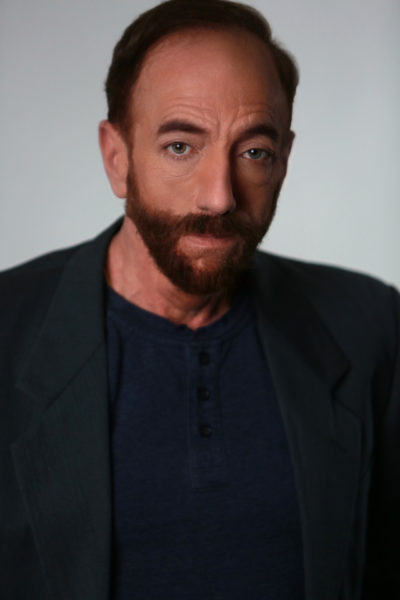 Rob Watson is the host of the popular Hollywood-based radio/podcast show RATED LGBT RADIO.
He is an established LGBTQ columnist and blogger having written for many top online publications including The Los Angeles Blade, The Washington Blade, Parents Magazine, the Huffington Post, LGBTQ Nation, Gay Star News, the New Civil Rights Movement, and more.
He served as Executive Editor for The Good Man Project, has appeared on MSNBC and been quoted in Business Week and Forbes Magazine.
He is CEO of Watson Writes, a marketing communications agency, and can be reached at [email protected]