White House names Jessica Stern as next US envoy for global LGBTQ rights
Council for Global Equality praises appointment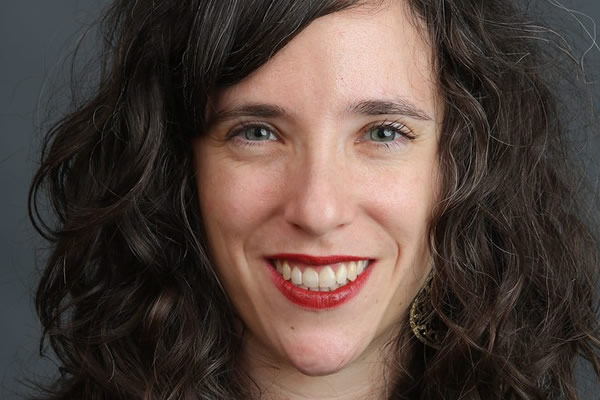 WASHINGTON — The White House on Friday announced it has named Jessica Stern as the next special U.S. envoy for the promotion of LGBTQ rights abroad.
Stern for the past 11 years has been the executive director of OutRight Action International, a global LGBTQ advocacy group. The White House in its announcement notes Stern is also an adjunct associate professor at Columbia University's School of International and Public Affairs.
"Serving as OutRight's executive director has been the honor of a lifetime," said Stern in an OutRight Action press release that announced her appointment and departure from the organization. "I can think of no organization that works with more integrity, more skillful staff, more motivated board members, more valued partners or greater impact. After 11 years with OutRight, leaving will be bittersweet, but I know that the organization could not be stronger."
Then-Secretary of State John Kerry in 2015 announced the position within the State Department's Bureau of Democracy, Human Rights and Labor. It had remained vacant since 2017.
President Biden in February signed a memorandum that committed the U.S. to promoting LGBTQ rights abroad. Secretary of State Antony Blinken during his confirmation hearing pledged to make the envoy an ambassador level post, but the White House's announcement about Stern's appointment does not refer to her as such.
Stern was also a vocal critic of the previous administration over its LGBTQ rights record, among other issues.
"Another Trump administration would mean more funding for U.S.-based right-wing organizations to spread homophobia and transphobia globally," Stern told the Los Angeles Blade last October in a statement ahead of the presidential election. "It would mean more opposition to life-saving global institutions that serve LGBTIQ people, like the World Health Organization. It would mean more examples of the U.S. forging coalitions to oppose social justice movements and equal recognition of the family with some of the most conservative countries in the world."
The Council for Global Equality in a statement congratulated Stern over her appointment.
"The special envoy is a key leadership position at the State Department and Jessica Stern is a respected leader in the global movement for LGBTQI equality," it said on its blog. "We could not imagine a better choice to lead President Biden's vision for equality and human rights abroad."
Two charged in lesbian couple's murder, dismemberment in Ciudad Juárez
Julissa Ramírez and Nohemí Medina Martínez killed earlier this month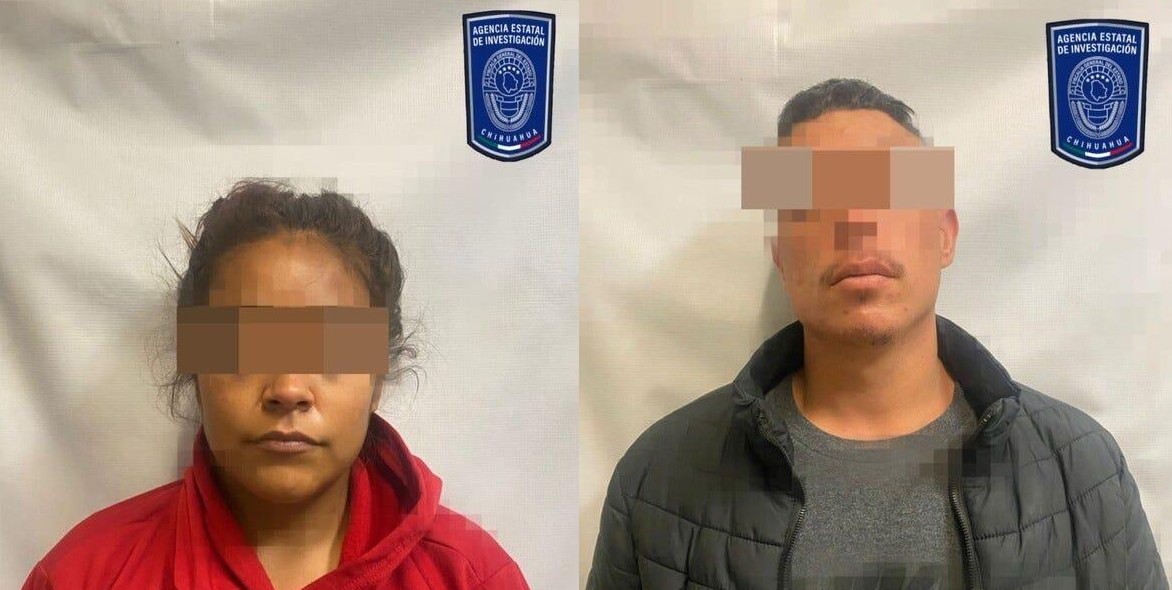 CIUDAD JUÁREZ, Mexico — Two people have been arrested in connection with the murder and dismemberment of a lesbian couple in the Mexican border city of Ciudad Juárez.
The Chihuahua Attorney General's Office on Tuesday announced authorities arrested a 25-year-old woman and a 24-year-old man and charged them with aggravated femicide.
Authorities on Jan. 16 found the dismembered body parts of Julissa Ramírez and Nohemí Medina Martínez in plastic bags that had been placed along the Juárez-El Porvenir Highway. The Chihuahua Attorney General's Office in a press release notes the suspects murdered Ramírez and Medina in a house in Ciudad Juárez's San Isidro neighborhood on Jan. 15.
Ciudad Juárez, which is located in Mexico's Chihuahua state, is across the Rio Grande from El Paso, Texas.
Members of Comité de la Diversidad Sexual de Chihuahua, a local LGBTQ rights group, and Chihuahua Gov. María Eugenia Campos Galván are among those who have expressed outrage over the women's murders. Activists have also urged local and state authorities to investigate whether the murder was a hate crime based on Ramírez and Medina's sexual orientation.
Local media reports said nine women — including Ramírez and Medina — were killed in Ciudad Juárez from Jan. 1-15.
Advocacy groups renew calls for U.S. to help LGBTQ+ Afghans
New report details Taliban abuses
WASHINGTON — Advocacy groups on Wednesday renewed calls for the U.S. and other countries to do more to help LGBTQ+ Afghans who remain inside Afghanistan after the Taliban regained control of it.
A report from OutRight Action International and Human Rights Watch that details the plight of LGBTQ+ Afghans includes a series of recommendations for the U.S. and other "concerned governments."
– Use any diplomatic leverage to press the Taliban to recognize the rights of everyone in Afghanistan, including LGBT people.
– Recognize that LGBT Afghans face a special risk of persecution in Afghanistan and neighboring countries and expedite their applications for evacuation and resettlement.
– Support and facilitate the delivery of humanitarian assistance to Afghans in need, and support organizations providing humanitarian assistance, including programs specifically designed to assist LGBT Afghans.
– Ensure that support to organizations working in Afghanistan is directed to organizations that commit to gender-sensitive programming, nondiscrimination, and inclusion of LGBT beneficiaries.
– In engagements with formal and informal civil society groups in Afghanistan, including human rights organizations, women's rights and feminist organizations, and organizations focused on health, education, or youth, raise concerns about abuses against LGBT Afghans and urge such groups to be inclusive of LGBT Afghans.
– Engage with civil society organizations directly or indirectly addressing LGBT issues in Afghanistan, informal groupings of LGBT people, and community leaders who are well networked within LGBT communities to best help them protect their rights.
The report also includes recommendations for countries from which LGBTQ+ Afghans have asked for asylum.
– Fully respect the rights of Afghan people who are or are perceived to be LGBT to claim asylum where they can demonstrate a well-founded fear of persecution.
– When considering asylum claims and other requests for protection from LGBT Afghans, fully consider all evidence regarding violations of the rights of LGBT people in Afghanistan, who faced severe discrimination previously and especially since the Taliban takeover.
– When considering asylum claims for LGBT Afghans, take into consideration that LGBT individuals often conform to societal norms, such as entering into different sex marriage, in order to survive. Married status should not be taken as an indication of someone not being LGBT.
The report's other recommendations include calls for international aid organizations inside Afghanistan to "provide targeted and specialized assistance to LGBT people" and for the Taliban to "urgently end any and all forms of discrimination or violence against anyone based on a person's perceived or actual sexual orientation or gender identity."
OutRight Action International and Human Rights Watch released their report less than six months after the Taliban regained control of Afghanistan.
A Taliban judge last July said the group would once again execute gay people if it were to return to power in the country. The report notes a Taliban official later said the group "will not respect the rights of LGBT people."
The report includes interviews with 60 LGBTQ+ Afghans inside Afghanistan and in five other countries that OutRight Action International and Human Rights Watch conducted between October and December 2021.
A 20-year-old man with whom the groups spoke said Taliban members "loaded him into a car" at a checkpoint and "took him to another location where four men whipped and then gang raped him over the course of eight hours." The report notes the man went into hiding, but the Taliban continued to target him and his family.
A lesbian woman with whom OutRight Action International and Human Rights Watch spoke said her parents "arranged for a speedy wedding" with a man before the Taliban regained control of Afghanistan. The report notes her parents beat her when she "tried to refuse to go through with it."
The woman's parents, according to the report, paid her husband to take her out of Afghanistan. They now live in another country, and he "beats her nearly every day and will not allow her to leave the house."
The report also details an incident in which the Taliban beat a Transgender woman and "shaved her eyebrows with a razor" before they "dumped her on the street in men's clothes and without a cellphone." She had been living with other Trans women in an abandoned youth hostel in Kabul, the Afghan capital, when the Taliban regained control of the country.
"Lesbian, gay, bisexual, and transgender (LGBT) people in Afghanistan, and others who do not conform to rigid gender norms, have faced an increasingly desperate situation and grave threats to their safety and lives since the Taliban took full control of the country on Aug. 15, 2021," reads the report's summary.
'More needs to be done'
Two groups of LGBTQ+ Afghans that three advocacy groups — Stonewall, Rainbow Railroad and Micro Rainbow — evacuated from Afghanistan with the help of the British government arrived in the U.K. last fall. Some of the dozens of Afghan human rights activists who Taylor Hirschberg, a researcher at the Columbia Mailman School of Public Health who is also a Hearst Foundation scholar, has been able to help leave the country since the Taliban regained control of it are LGBTQ+.
Rainbow Railroad; the Council for Global Equality; the Human Rights Campaign; Immigration Equality; the International Refugee Assistance Project; the Organization for Refuge, Asylum and Migration in a letter they sent to President Biden last September called for his administration to "prioritize the evacuation and resettlement of vulnerable refugee populations, including LGBTQI people, and ensure that any transitory stay in a third country is indeed temporary by expediting refugee processing."
Rainbow Railroad Executive Director Kimahli Powell on Wednesday during a webinar on the report noted his organization has "had really encouraging conversations with" Jessica Stern, the special U.S. envoy for the promotion of LGBTQ+ rights who was previously OutRight Action International's executive director, and "her team and with the U.S. government and the Canadian government as well" about the evacuation of LGBTQ+ Afghans.
"More needs to be done," said Powell.
Powell added there "are concrete things that we've asked to be done within the context of Afghanistan that can be done."
"It's encouraging that governments signaled early on that they want to help out Afghans at risk," he said. "That signaling has led to many folks in Afghanistan who have enough social media to read those messages to ask how (sic) does that look like, including reaching out to us at Rainbow Railroad. And what we're asking governments to do now is to help us answer that question, help us answer the question as to what we can do to protect people who are still stuck in Afghanistan, help people who are displaced outside of Afghanistan awaiting resettlement and partner with us to do it."
OutRight Action International Senior Fellow J. Lester Feder echoed Powell.
"Regardless of the identity of the vulnerable people involved, not enough has been done to help vulnerable people," said Feder during the webinar.
Feder also urged the U.S. government to do more to help LGBTQ+ Afghans and other vulnerable groups who remain inside the country.
"We know with the amount of support — either with people who had direct connections to the U.S. government or the U.S. military when they left — have been left stranded in Afghanistan," said Feder.
"People who are supporting and support vulnerable Afghans in the United States need to speak up and show support for the government processing (asylum) cases faster and for more spaces being made available," he added.
Council of Europe upholds report denouncing 'virulent' LGBTQ attacks
"LGBTI equality is not a zero-sum game, nor is it a battle for revolutionary ideas," "It is a question of dignity and fundamental rights"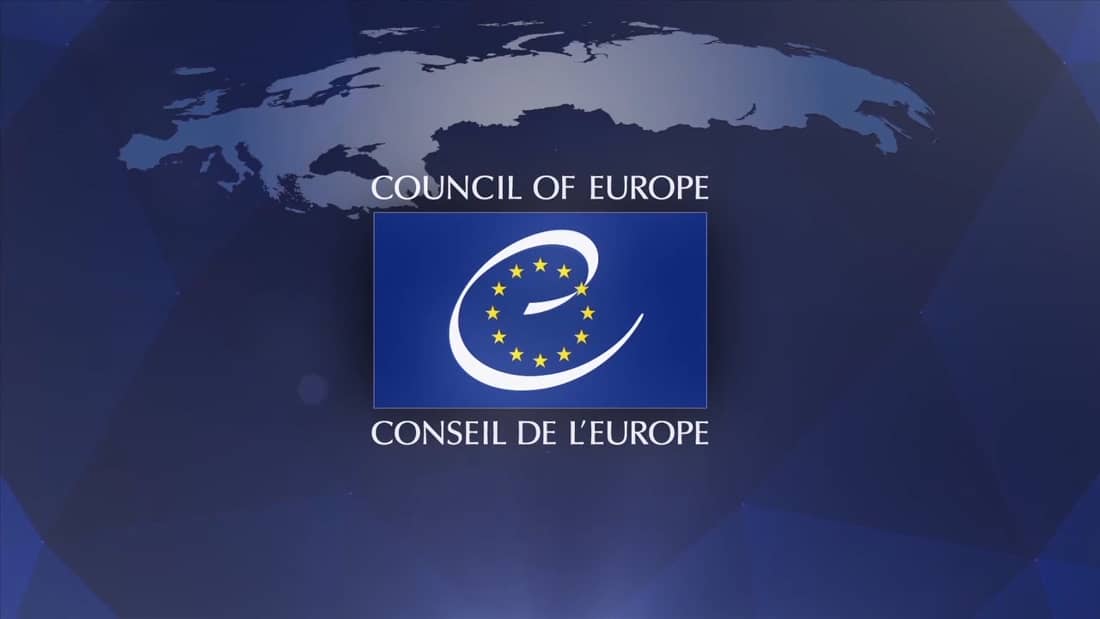 STRASBOURG, France – The Council of Europe's Parliamentary Assembly voted Tuesday to uphold a scathing report that denounced "virulent attacks" against LGBTQ people in multiple country's, including the United Kingdom.
The report – titled "Combating rising hate against LGBTI people in Europe" – by the council, a 47-nation international human rights organization founded after World War II, aimed at the European countries allowing the "backsliding" of LGBTQ rights in the continent. 
"The rising hatred against LGBTI people being witnessed in Europe today is the result of sustained and often well-organised attacks on their human rights," the report read, adding that "States must act urgently" to "prevent further backsliding."
The council's parliamentary arm voted 48-6 to adopt the report.
Though the resolution acknowledges that Europe has made "significant progress towards making equal rights a reality," it noted an "increase in hate speech and hate crime." It added that many attacks "come from political and religious leaders."
Specifically, the report criticized Hungary, Poland, the Russian Federation, Turkey and the U.K. for launching "virulent attacks" against LGBTQ people "for years."
"These attacks deliberately mis-characterise the fight for the equality of LGBTI people as so-called 'gender ideology' and seek to stifle the identities and realities of all those who challenge the social constructs that perpetuate gender inequalities and gender-based violence in our societies," it read.
The report added that believing in "gender critical" views denies the "very existence of LGBTI people [and] dehumanise[s] them."
The vote comes at a time when some European nations are attacking LGBTQ rights.
Poland made worldwide headlines for its "LGBTQ Free Zones" and a proposed law that would ban the so-called "promotion" of LGBTQ+ lifestyles.
In September, the European Commission threatened to withhold pandemic relief funds, totaling over 126 million euros ($150 million), in Polish jurisdictions that passed measures forming "LGBTQ Free Zones." Some regions have since repealed the anti-LGBTQ+ resolution.
Last year, Hungary passed a law that bans the promotion of homosexuality and gender-affirming surgery to minors.
In response, the European Union (EU) launched legal action against Hungary, saying the legislation violated "fundamental rights of LGBTIQ people" under EU law. Hungary has since announced that it will hold a referendum on the law in April.
David Blencathra – a member of the House of Lords, the second chamber of the U.K. Parliament – condemned the inclusion of the U.K. in the resolution to his fellow parliamentarians.
"I have never before seen such a biased, distorted, utterly wrong work of fiction than his comments about the United Kingdom," he said, adding: "we don't need any lectures on how to protect gay rights."
Blencathra also agreed with Harry Potter author J.K. Rowling's statement, "erase sex and you erase same-sex attraction." Many people denounced Rowling's comment, among others, as being transphobic.
"It is not trans people who are under attack in the U.K., it is women," he said.
However, the report notes that "these attacks are harmful to women as well as LGBTI people."
Ultimately, Blencathra was one of the six to vote against the resolution.
In conclusion, the report stated that governments and parliaments "must redouble their efforts to dismantle the heteronormative structures and anti-gender movements in our societies, which perpetuate gender inequality and prevent the acceptance of LGBTI people as equals – and which, in so doing, deny LGBTI people (and all women) dignity and respect."
"LGBTI equality is not a zero-sum game, nor is it a battle for revolutionary ideas," it said. "It is a question of dignity and fundamental rights."
Editor's Note: The Council of Europe, founded in 1949, is the oldest organisation working for European integration with a particular emphasis on legal standards and protection of human rights, democratic development and the rule of law in Europe. It is an international organisation with legal personality recognised under public international law that serves 800 million Europeans in 47 member states.
The Council of Europe's work has resulted in standards, charters and conventions to facilitate cooperation between European countries, and further integration.