'Football is gay' NFL vocalizes support of LGBTQ+ community in new ad
"It's imperative that we use our voice to drive positive change, supporting what our players care about and what they stand for."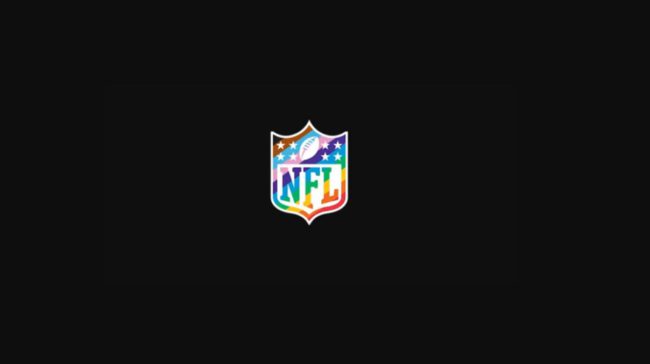 NEW YORK – The National Football League released an advert this past weekend as Pride month ends that articulates the league's support of the LGBTQ+ community following the announcement last week by Las Vegas Raiders' Defensive end Carl Nassib that he is gay.
Nassib became the first openly gay player who is active on an NFL team franchise roster.
The 30-second spot begins with the line, "Football is gay" as light cheering plays in the background.
"Football is lesbian. Football is beautiful. Football is queer. Football is life. Football is exciting. Football is culture. Football is transgender. Football is queer. Football is heart. Football is power. Football is tough. Football is bisexual. Football is strong. Football is freedom. Football is American. Football is accepting. Football is everything. Football is for everyone." 
"I am proud of the clear message this spot sends to the NFL's LGBTQ+ fans: This game is unquestionably for you," NFL senior director of diversity, equity and inclusion, Sam Rapoport, told Outsports magazine's Cyd Zeigler. "I will be playing its first line over and over in my head all season."
The League's chief marketing officer Tim Ellis noted in a statement, "This spot is about celebrating Pride, and the importance of inclusion. It's imperative that we use our voice and leverage the NFL platform to drive positive change, which includes supporting what our players care about and what they stand for."
Zeigler pointed out, "'Imperative.' Think about that. The NFL's chief marketing officer called it "imperative" to make sure LGBTQ athletes and fans are accepted in the league. Please, stop telling me the NFL and America aren't ready for a gay football player- Stop," Zeigler wrote.
"For the league to release a video saying "football is gay" is revolutionary. For far too long people have held the belief that the NFL and the sport of football are anti-gay. They have been wrong for years. That the NFL would release this video knowing well that it will anger a segment of its fanbase is a huge societal statement. The NFL is the most powerful cultural institution in America. This statement of support and inclusion will resonate deeply," he added.
WATCH:
Gay men stand up to Qatar & denounce its death penalty
In advance of World Cup: "I'm a man and I love men," a representative of soccer fans told Qatar's ambassador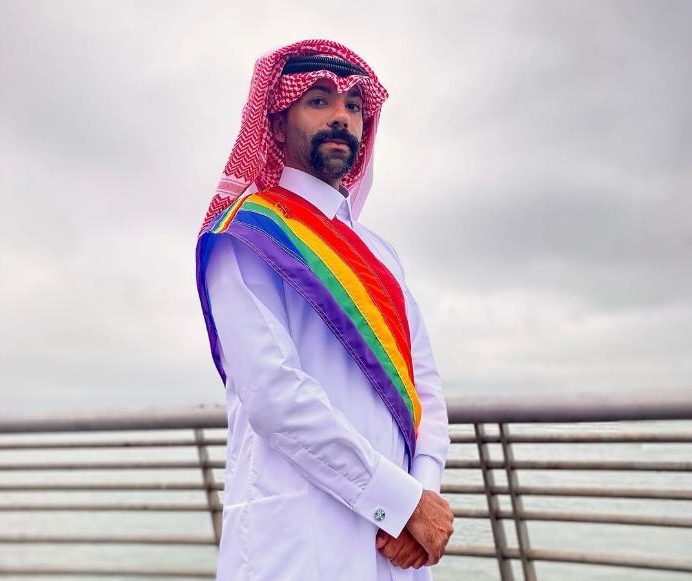 FRANKFURT, Germany – Gay men are blowing the whistle now, two months before the World Cup, demanding the host nation of Qatar change its anti-LGBTQ ways.
The Middle Eastern country where Islam is the state religion will welcome soccer players, coaches and fans from all around the planet, beginning Nov. 20, for matches that will pit nation against nation.
Qatar has promised to welcome LGBTQ foreigners, even as its own people are tortured and put to death for being who they are.
On Monday, Qatar's ambassador to Germany got an earful from one of those men at a human rights conference in Frankfurt, hosted by the German Football Association, according to a report by the Associated Press.
Fan representative Dario Minden spoke in English directly to Abdulla bin Mohammed bin Saud Al Thani, about who he is and who he loves, Minden told him to "abolish the death penalty" for homosexuality.
"I'm a man and I love men. I do — please don't be shocked — have sex with other men. This is normal," Minden told Al Thani. "So, please get used to it, or stay out of football. Because the most important rule in football is, football is for everyone. It doesn't matter if you're lesbian, if you're gay. It's for everyone. For the boys. For the girls. And for everyone in between.
"So, abolish the death penalty. Abolish all of the penalties regarding sexual and gender identity," he said. 
Although organizers promised Al Thani an opportunity to respond, the Associated Press reports that portion of the conference was closed to the public and the news media and was not televised. 
Earlier, Al Thani reportedly complained to those assembled that the issue of human rights was a distraction from the World Cup, even though the event was titled, "Sport and Human Rights."
"We all care about human rights," said Al Thani. "But I would have enjoyed (it) more if I saw some concentration not only on just one subject, but the enjoyment of football and the football effect on people around the world."
More than five-thousand miles away in San Francisco, a gay Qatari physician has organized a petition to tell the land of his birth: Love Is Not A Crime.
Dr. Nasser Mohamed decided to come out in 2010 following a visit to the U.S., and spent his residency in Connecticut before moving to California in 2015.
Mohamed wrote in an op-ed published by Outsports last month that he has spent the last decade caring for the LGBTQ community in outpatient settings and growing as an activist. 
"Being an LGBT person is a criminal offense in the legal system in Qatarm as is sex between two men. There are state-sponsored conversion-therapy practices, and LGBT-affirming psychotherapy is not offered." He wrote how law enforcement uses media and chat rooms to find, jail and punish people for being LGBTQ.
"Visibility of the local LGBT community in Qatar, and the exposure of their treatment, are absolutely essential," Mohamed wrote. "I am doing my part by speaking up."
Editor's note: Find out about Mohamed's petition by clicking here. He is also raising money through a GoFundMe account to provide him with funding for his activism as well as security and protection.
Tom Brady's new out gay teammate: Carl Nassib returns to Tampa
Carl Nassib returns to Florida as the Tampa Bay Buccaneers reportedly sign the NFL free agent to a one-year deal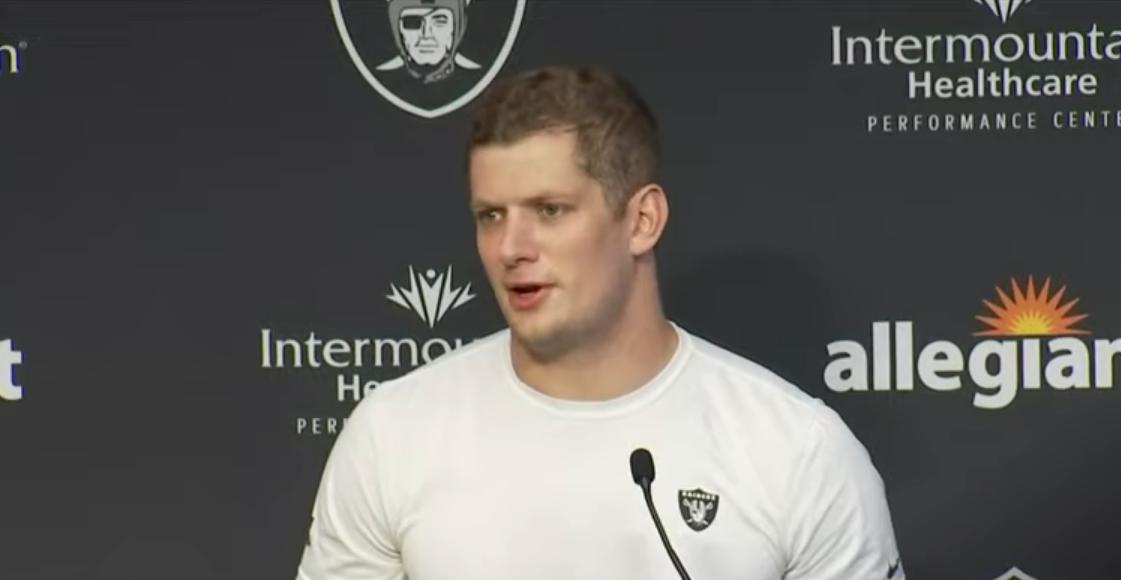 TAMPA – Carl Nassib, who made headlines in June 2021 when he became the NFL's first out gay active player, reportedly has signed a one-year contract with his former team, the Tampa Bay Buccaneers. 
The 29-year-old defensive end was released by the Las Vegas Raiders in March, and became a free agent. NFL sources said that was due to his contracted salary amount—$7.75 million—and not any reflection on his sexual orientation.
ESPN's Adam Schefter broke the news with a tweet. 
Buccaneers reached agreement on a one-year deal with former Raiders' DE Carl Nassib, per source.

— Adam Schefter (@AdamSchefter) August 15, 2022
When Nassib came out last summer, he announced he was donating $100K to The Trevor Project, and for Pride Month this year he made a new pledge to help LGBTQ youth. He promised to match donations to The Trevor Project, dollar for dollar, up to $100,000.
Will Bucs quarterback Tom Brady welcome Nassib? As Outsports reported, he's never made any comments about playing with someone gay. Brady's former Patriots teammate Ryan O'Callaghan recalled that before he came out in 2017, following his retirement, there was one time that he missed the team bus and Brady gave him a ride in his car to that day's practice.
O'Callaghan told Outsports he believes Brady would have "absolutely" accepted him if he had come out at that time.
"Being married to a super model I'm sure he's met a few gay people in his life," said O'Callaghan. Brady wed Brazilian fashion model Gisele Bündchen in 2009.
Legendary Boston sports columnist Steve Buckley of The Athletic came out as gay in 2011 while at the Boston Herald. He told Outsports Brady has always been friendly and cooperative, even after Buckley came out.
This is the second time around at Raymond James Stadium for Nassib. He played for the Bucs for two seasons prior to joining the Raiders in 2020. His NFL career began in 2016 with the Cleveland Browns.
As Jason Owens reported for Yahoo! Sports, Nassib was far more productive in Tampa as a part-time starter, recording 6.5 sacks in 2018 and six sacks in 2019. The NFL's website shows he played just 242 defensive snaps and earned 1.5 sacks last season.
In 86 games including 37 starts, Nassib's recorded 22 career sacks, 164 tackles, 53 quarterback hits and four forced fumbles.
In addition to Brady, Nassib's new teammates are Akiem Hicks and William Gholston at defensive end and outside linebackers Shaquil Barrett and Joe Tryon-Shoyinka. Given that the Bucs finished seventh in the NFL in sacks last season with 47, Nassib will be expected to improve Tampa Bay's chances when their season begins Sept. 11 in Dallas.
The voice of Los Angeles Dodgers baseball, legendary Vin Scully has died
"The game is the thing, not me," he told The LA Times in 1998. "I am just a conduit for the game. I am the guy between the expert & the fan. I am not the expert"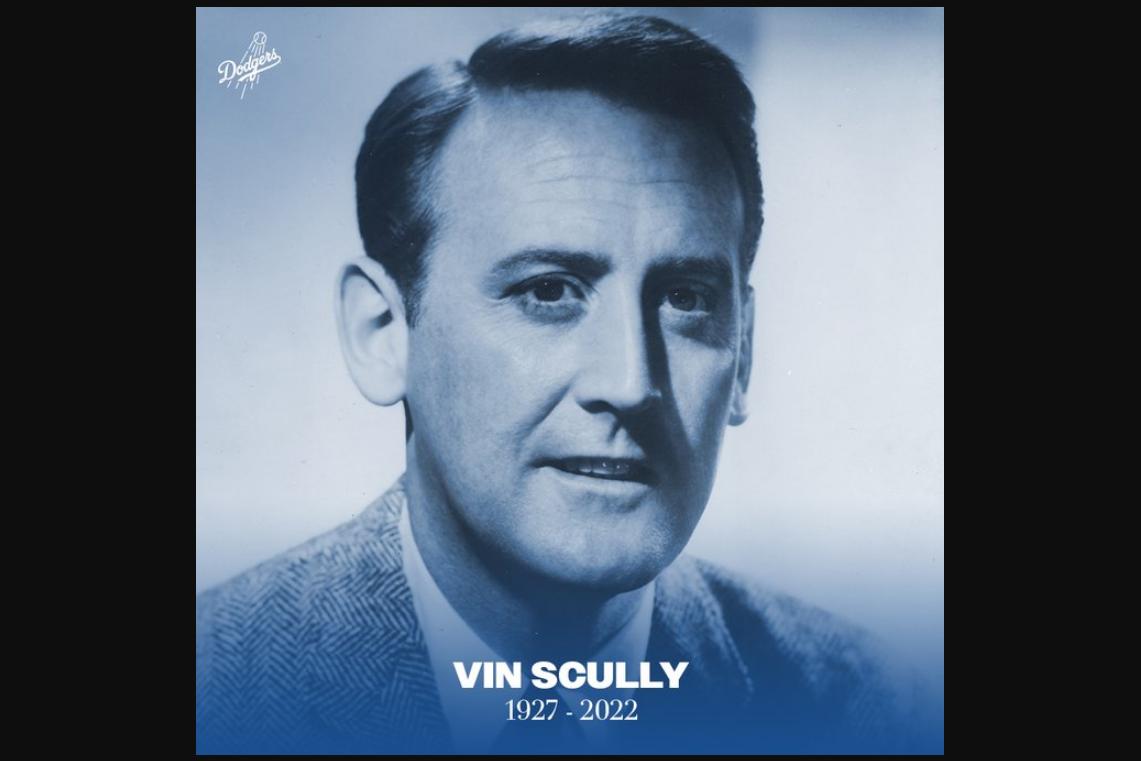 LOS ANGELES – The iconic phrase "It's time for Dodgers baseball" voiced by Vin Scully, ringing out at the home of the Los Angeles Dodgers for over 60 years was termed "the heartbeat of the Dodgers," by the team as it sadly announced the legendary broadcaster's passing at age 94 Tuesday.
"We have lost an icon," said Dodger President & CEO Stan Kasten. "The Dodgers' Vin Scully was one of the greatest voices in all of sports. He was a giant of a man, not only as a broadcaster, but as a humanitarian. He loved people. He loved life. He loved baseball and the Dodgers. And he loved his family. His voice will always be heard and etched in all of our minds forever. I know he was looking forward to joining the love of his life, Sandi. Our thoughts and prayers go out to his family during this very difficult time. Vin will be truly missed."
California Governor Gavin Newsom expressed his condolences Tuesday evening after the news broke of Scully's death. In a statement the Governor said:
"Vin Scully was a master of his craft. A native son of New York, his unmistakable voice will forever be synonymous with Los Angeles.
When the Dodgers moved from Brooklyn in 1958, Vin came with them. For more than six decades, he provided the soundtrack for generations of baseball fans. He was a master storyteller whose calls had an unparalleled musical quality that was a source of comfort for millions.
Over his remarkable career, Vin consistently demonstrated the remarkable ability to improvise poetry, a true artist whose love for the game rang through every Dodgers broadcast. He was quite simply the greatest of all time, and will be sorely missed not just by his family and friends but by millions of baseball fans."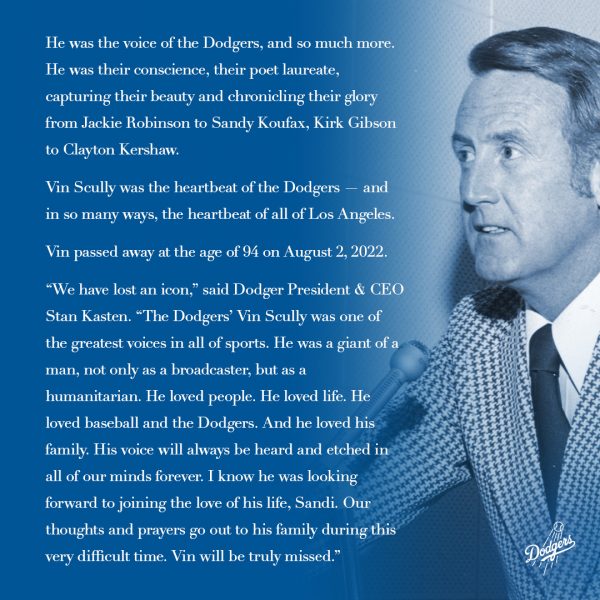 LA's hometown station KTLA 5 reported that Vincent Edward Scully was born on Nov. 29, 1927, in Bronx, New York. He began his legendary career at Fordham University, where he worked on the school paper and for the college radio station.
He latched onto the then-Brooklyn Dodgers in the 1950s and followed the team to the West Coast where he would become synonymous with Dodgers baseball for the next 67 season.
Scully retired from calling Dodgers games after the 2016 season, eight years after announcing his original plans to step away from the game he loved.
He was a MLB Hall of Fame inductee in the 1980s, becoming one of only a handful of announcers to receive the honor. In 2016 he was awarded the Presidential Medal of Freedom by President Barack Obama.
Earlier this year, he was awarded the Baseball Digest lifetime achievement award.
California U.S. Senator Alex Padilla remembered the Dodger broadcaster in a statement:
"Angela and I join Los Angeles—and baseball fans around the world—in mourning the passing of Vin Scully. From Opening Day to the World Series and every inning in between, for generations of fans, Vin Scully's voice meant it was time for Dodger baseball. Growing up in the San Fernando Valley in the 1980s, I spent many evenings dreaming of playing baseball in the major leagues while Vin's voice narrated the action.
"Vin's unparalleled storytelling and love of sports allowed him to transcend baseball. Many fans recall Vin's unique calls on some of the most memorable football games and golf tournaments of the 20th Century.
"While he became a legend for his talents behind the microphone, he will be remembered best for his decency beyond the broadcast booth. A few years ago, as California's Secretary of State, I had the opportunity to introduce Angela and our boys to Vin at a voter registration event before the game. He was incredibly gracious to my family, as he was to all fans. He always made time for fans—regardless of age or occupation—whenever and wherever he met them. Vin Scully was truly an ambassador for the Dodgers, Los Angeles, and the entire sport of baseball. Our hearts go out to the entire Scully family."
In a Facebook post, Out Dodgers executive Erik Braverman expressed his sadness at the passage of the team's legendary broadcaster:
August 3, 2022
From KTLA: