LGBTQ Olympic contender suspended for positive marijuana test
She admitted smoking marijuana which had occurred as a result as a way of coping with her mother's recent death.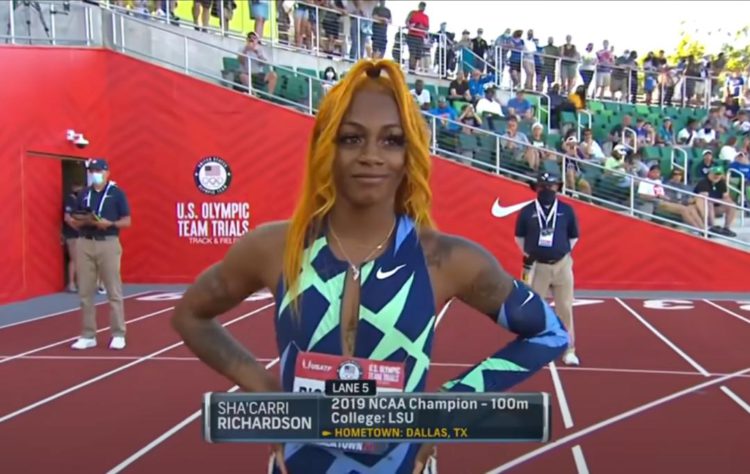 NEW YORK – Appearing on NBC's Today program Friday, out U.S. Olympic sprinter Sha'Carri Richardson revealed that she had been suspended from participating in the women's team for thirty days after testing positive for use of marijuana.
Richardson said she had accepted a 30-day suspension that ends July 27, which although will cause her to be barred from Olympic 100-meter race may allow her to participate in running in the women's relays. Team USA Track and Field has not disclosed plans for the relay, the McClatchy wire service is reporting.
"I was definitely triggered and blinded by emotions, blinded by badness, and hurting, and hiding hurt," she said on 'Today.' "I know I can't hide myself, so in some type of way, I was trying to hide my pain."
Richardson had what could have been a three-month sanction reduced to one month because she participated in a counseling program. She added that she admitted smoking marijuana which had occurred as a result as a way of coping with her mother's recent death.
When asked if she's allowed to run in the relay she replied "I'm grateful, but if not, I'm just going to focus on myself."
Her case is the latest in a number of doping-related embarrassments for U.S. track team. Among those banned for the Olympics are the reigning world champion at 100 meters, Christian Coleman, who is serving a suspension for missing tests, and the American record holder at 1,500 and 5,000 meters, Shelby Houlihan, who tested positive for a performance enhancer she blamed on tainted meat in a burrito. Also on Friday, defending Olympic 100-meter hurdles champion Brianna McNeal had a five-year ban for tampering or attempted tampering with the doping-control process upheld by the Court of Arbitration for Sport, McClatchy reported.
The 21-year-old out female sprinter was headed to the summer Olympic games in Tokyo after winning the 100-meter heat and securing a coveted spot as part of the U.S. women's team in the Olympic trials that were held at the newly renovated Hayward Field at the University of Oregon in Eugene last month.
Her celebrating her win in the trials by running up the Hayward Field stairs to hug her grandmother, went viral including her thanking her girlfriend who she had said inspires her, and also picked out her hair color. "My girlfriend actually picked my [hair] color," Richardson said. "She said it like spoke to her, the fact that it was just so loud and vibrant, and that's who I am."
WATCH NBC TODAY show clip: Sha'Carri Richardson Speaks Out About Failed Drug Test
NCAA adopts new policy on Trans athletes
Requires documentation of testosterone levels amid a fervor of recently transitioned swimmers breaking records in women's athletics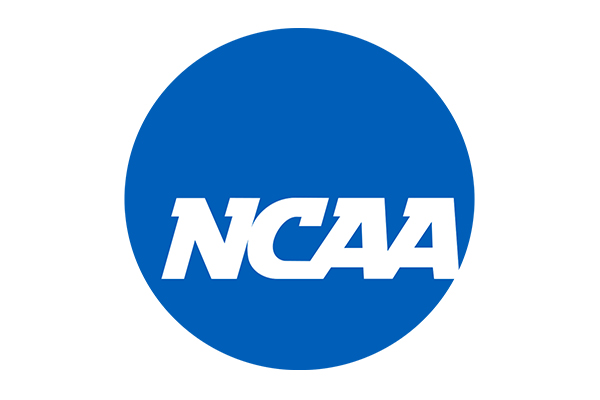 INDIANAPOLIS- The National Collegiate Athletic Association has announced it has adopted new procedures on competition of transgender athletes, creating a "sport-by-sport" approach that also requires documentation of testosterone levels across the board amid a fervor of recently transitioned swimmers breaking records in women's athletics.
The NCAA said in a statement its board of governors voted on Wednesday in support of the "sport-by-sport" approach, which the organization says "preserves opportunity for transgender student-athletes while balancing fairness, inclusion and safety for all who compete."
Although the policy defers to the national governing bodies for individual sports, it also requires transgender athletes to document sport-specific testosterone levels beginning four weeks before their sport's championship selections. The new policy, which consistent with rules for the U.S. Olympics, is effective 2022, although implementation is set to begin with the 2023-24 academic year, the organization says.
John DeGioia, chair of the NCAA board and Georgetown president, said in a statement the organization is "steadfast in our support of transgender student-athletes and the fostering of fairness across college sports."
"It is important that NCAA member schools, conferences and college athletes compete in an inclusive, fair, safe and respectful environment and can move forward with a clear understanding of the new policy," DeGioia said.
More specifically, starting with the 2022-23 academic year, transgender athletes will need to document sport-specific testosterone levels beginning four weeks before their sport's championship selections, the organizational. These athletes, according to the NCAA, are also required to document testosterone levels four weeks before championship selections.
In terms of jurisdiction, the national governing bodies for individual sports are charged determines policies, which would be under ongoing review and recommendation by the NCAA, the organizational says. If there is no policy for a sport, that sport's international federation policy or previously established International Olympics Committee policy criteria would be followed.
The NCAA adopts the policy amid controversy over University of Pennsylvania swimmer Lia Thomas smashing records in women's swimming. Thomas, which once competed as a man, smashed two national records and in the 1,650-yard freestyle placed 38 seconds ahead of closest competition. The new NCAA policy appears effectively to sideline Thomas, who has recently transitioned and unable to show consistent levels of testosterone.
Prior to the NCAA announcement, a coalition of 16 LGBTQ groups, including the Human Rights Campaign and Athlete Ally, this week sent to a letter to the collegiate organization, urging the organizations strengthen non-discrimination protections as opposed to weakening them. The new policy, however, appears to head in other direction, which the LGBTQ groups rejected in the letter.
"While decentralizing the NCAA and giving power to conferences and schools has its benefits, we are concerned that leaving the enforcement of non-discrimination protections to schools will create a patchwork of protections rather than a comprehensive policy that would protect all athletes, no matter where they play," the letter says. "This would be similar to the patchwork of non-discrimination policies in states, where marginalized groups in some states or cities are protected while others are left behind by localities that opt not to enact inclusive policies."
The Washington Blade has placed a request in with the Human Rights Campaign seeking on the new policy as established by the NCAA.
Out soccer player calls out 'homophobic abuse' from crowd
The Adelaide United player said he had "no words" to describe his disappointment at being the target of anti-gay insults from the crowd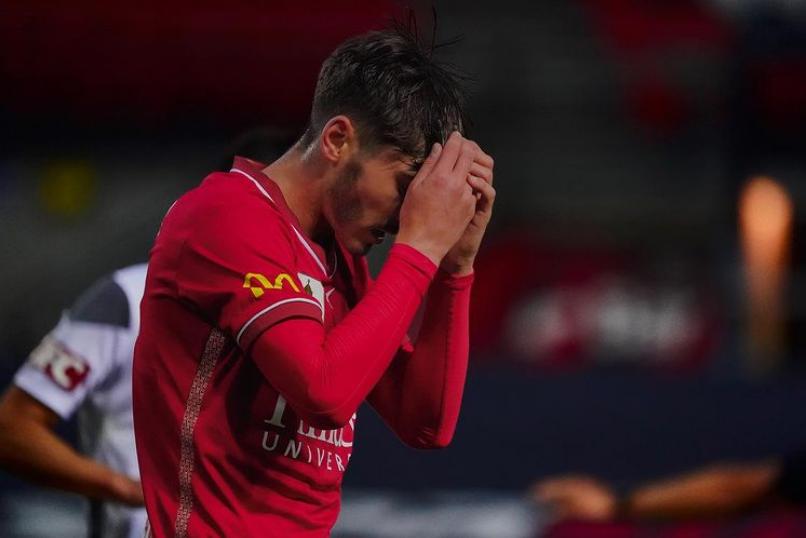 ADELAIDE, Australia – Professional soccer player Josh Cavallo, who became the only openly gay top-flight male professional footballer last year, told his Instagram followers over the weekend that he experienced "homophobic abuse" during his last game.
The Adelaide United player said he had "no words" to describe his disappointment at being the target of anti-gay insults from the crowd at AAMI Park during his team's Saturday game against the Melbourne Victory.
"As a society it shows we still face these problems in 2022," he wrote. "This shouldn't be acceptable and we need to do more to hold these people accountable. Hate never will win. I will never apologise for living my truth and most recently who I am outside of football."
Cavallo added that he was also targeted after the game online.
"To @instagram I don't want any child or adult to have to receive the hateful and hurtful messages that I've received," he said. "I knew truely being who I am that I was going to come across this. It's a sad reality that your platforms are not doing enough to stop these messages."
The Australian Professional Leagues (APL) said it was "shocked and saddened" to hear Cavallo's reports of "homophobic bullying," according to the Guardian.
"Our players, staff and fans have the right to feel safe on and off the pitch," APL CEO Danny Townsend said. "There is no place for bullying, harassment or abuse in Australian football and we have zero tolerance for this harmful behaviour."
The APL is working with both teams to investigate the incident, adding that sanctions will be issued to anyone involved.
In a statement, Adelaide United Chief Executive Officer Nathan Kosmina said that the team was "appalled" at the "verbal abuse" that Cavallo received.
"Adelaide United is proud to be an inclusive and diverse football club, and to see one of our players subjected to homophobic abuse is disappointing and upsetting," he said. "Josh continues to show immense courage and we join him in calling out abuse, which has no place in society, and it will not be tolerated by our Club."
The Melbourne Victory added that it "sees football as a platform to unite fans no matter what background. Spectators found to have breached these standards will be banned from future matches."
At the end of his Instagram message, Cavallo thanked those sending him positive messages, love and support.
"Love will always win," he said.
2 Trans athletes competed head to head at college women's swim meet
Lia Thomas won some, lost some but didn't set any new records; California native Iszac Henig made waves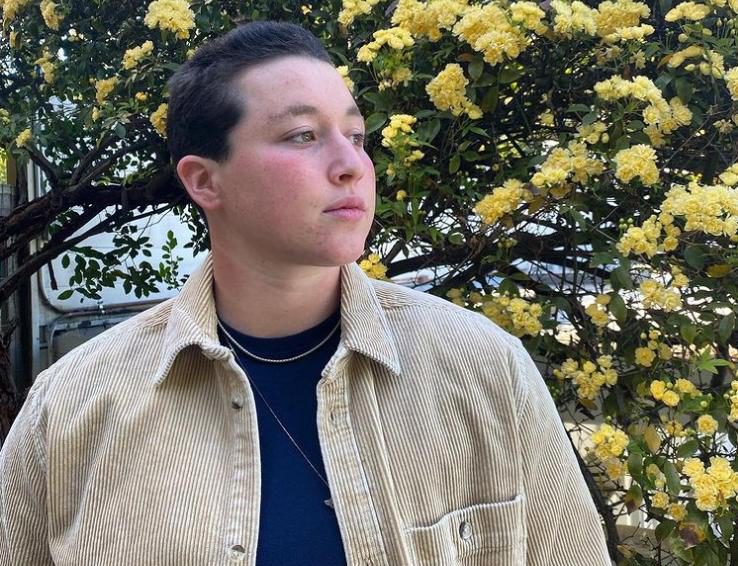 NEW HAVEN, Ct. – The last home meet at the University of Pennsylvania for out trans woman Lia Thomas was a double dual against Dartmouth and Yale, and despite a pair of victories, it ended with double the disappointment for the record-setting swimmer.
That's because Yale University's Bulldogs won Saturday's meet and returned to Connecticut with their undefeated record intact, and one of its swimmers on the women's team trounced Thomas in the 100-yard freestyle.
That swimmer was Iszac Henig, 21, a senior from Menlo Park, Calif., who came out as a trans man in April 2021.

Although he underwent gender-affirming top surgery while competition was suspended during the pandemic, Henig decided to not start hormone therapy so he could continue to compete with his teammates in accordance with NCAA rules, as he wrote in The New York Times:
"As a student athlete, coming out as a trans guy put me in a weird position," Henig wrote in The Times. "I could start hormones to align more with myself, or wait, transition socially, and keep competing on a women's swim team. I decided on the latter. I value my contributions to the team and recognize that my boyhood doesn't hinge on whether there's more or less testosterone running through my veins. At least, that's what I'll try to remember when I put on the women's swimsuit for competition and am reminded of a self I no longer feel attached to."
Wearing that traditional women's swimsuit, Henig won the 50-yard freestyle in 22.76 by 0.96 seconds, then he followed that with a 49.57 to win the 100 free, by 1.60 seconds. As Swimswam.com reported, those are huge margins for each of those events.
In contrast, Thomas, 22, finished 6th in the 100 free with 52.84, her slowest 100 of the season by more than a second. She was, however, able to win the 500 free with a 4:57.20, her slowest time of the season by 3 seconds. As Swimswam.com noted, it's 23 seconds slower than her season best of 4:34.06.
Thomas also recorded a 1:48.73 to win the 200 free, her 2nd-slowest 200 of the season so far. She swam 26.08 and 28.12 on the first 2 50s. Then on the back half, she split 27.14 and 27.39, for a 54.53 on the 2nd 100, which swimswam.com summarized as an "almost an even-split swim."
This was Thomas's first meet since last month, when she made headlines around the world by setting new Ivy League conference records. Thomas has been undergoing testosterone suppression, a medical treatment required by the NCAA for her to compete, for 2 ½ years, 18 months longer than is currently required.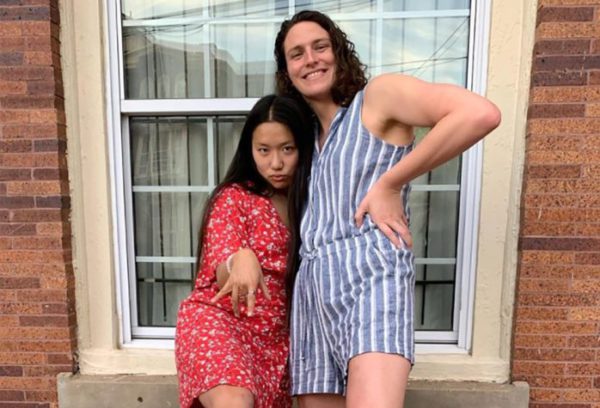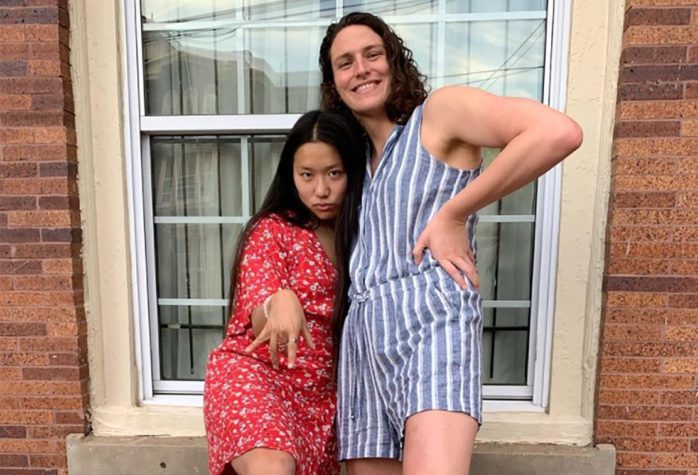 UPenn closed the meet to the public, except for a limited number of guests of athletes and coaches, in accordance with its COVID-19 guidelines for spectator sports. But as the Philadelphia Inquirer reported, a phalanx of national media from Newsweek, ESPN, the Washington Post, the Daily Mail and Fox News, among others, were credentialed to cover it.
According to the Inquirer, student-athletes who were reportedly threatening to boycott the meet to protest Thomas's inclusion failed to make good on those threats.
On the contrary, the other senior swimmers and divers from all three universities included both Thomas and Henig before the meet in a celebration of their collegiate accomplishments. They each received bouquets and posed together for a Senior Day photo.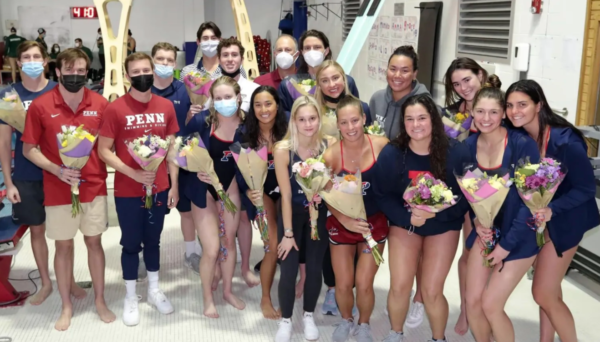 In the days leading up to Saturday's meet, Thomas's legitimacy to compete in accordance with NCAA rules was endorsed by the Ivy League, the University of Pennsylvania, and by Penn Law School students, who tweeted their support along with a group of affiliate organizations.
Thomas also recently received support from 2016 U.S. Olympian Jacob Pebley, and two-time Australian Olympic silver medalist Madeline Groves. Pebley posted on Instagram that those attacking Thomas should instead focus on the governing bodies deciding policies, and criticized those who have been normalizing discrimination and ignoring the effects of the attacks on her mental health.
In a series of Instagram stories, reported by Swimswam.com, Groves described those critical of Thomas' participation with other women as spreading "transphobic dribble."
"It's so sad to me to see apparently educated people use their platform to post transphobic dribble – what the fuck gives you the right to decide who can play sport? Athletes are traditionally self-centered but using bigotry to justify excluding an entire group of people from sport is just disgusting.
"If you're too threatened to compete alongside trans women, you're a selfish coward that probs wasn't that good at sport in the first place."