LGBTQ Olympic contender suspended for positive marijuana test
She admitted smoking marijuana which had occurred as a result as a way of coping with her mother's recent death.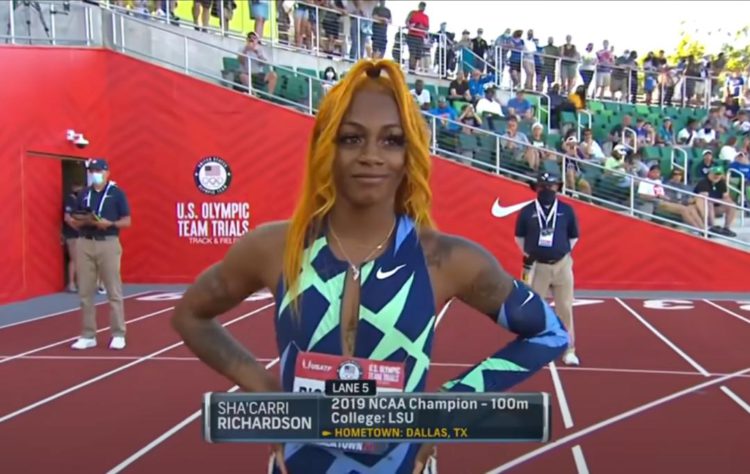 NEW YORK – Appearing on NBC's Today program Friday, out U.S. Olympic sprinter Sha'Carri Richardson revealed that she had been suspended from participating in the women's team for thirty days after testing positive for use of marijuana.
Richardson said she had accepted a 30-day suspension that ends July 27, which although will cause her to be barred from Olympic 100-meter race may allow her to participate in running in the women's relays. Team USA Track and Field has not disclosed plans for the relay, the McClatchy wire service is reporting.
"I was definitely triggered and blinded by emotions, blinded by badness, and hurting, and hiding hurt," she said on 'Today.' "I know I can't hide myself, so in some type of way, I was trying to hide my pain."
Richardson had what could have been a three-month sanction reduced to one month because she participated in a counseling program. She added that she admitted smoking marijuana which had occurred as a result as a way of coping with her mother's recent death.
When asked if she's allowed to run in the relay she replied "I'm grateful, but if not, I'm just going to focus on myself."
Her case is the latest in a number of doping-related embarrassments for U.S. track team. Among those banned for the Olympics are the reigning world champion at 100 meters, Christian Coleman, who is serving a suspension for missing tests, and the American record holder at 1,500 and 5,000 meters, Shelby Houlihan, who tested positive for a performance enhancer she blamed on tainted meat in a burrito. Also on Friday, defending Olympic 100-meter hurdles champion Brianna McNeal had a five-year ban for tampering or attempted tampering with the doping-control process upheld by the Court of Arbitration for Sport, McClatchy reported.
The 21-year-old out female sprinter was headed to the summer Olympic games in Tokyo after winning the 100-meter heat and securing a coveted spot as part of the U.S. women's team in the Olympic trials that were held at the newly renovated Hayward Field at the University of Oregon in Eugene last month.
Her celebrating her win in the trials by running up the Hayward Field stairs to hug her grandmother, went viral including her thanking her girlfriend who she had said inspires her, and also picked out her hair color. "My girlfriend actually picked my [hair] color," Richardson said. "She said it like spoke to her, the fact that it was just so loud and vibrant, and that's who I am."
WATCH NBC TODAY show clip: Sha'Carri Richardson Speaks Out About Failed Drug Test
Gay men stand up to Qatar & denounce its death penalty
In advance of World Cup: "I'm a man and I love men," a representative of soccer fans told Qatar's ambassador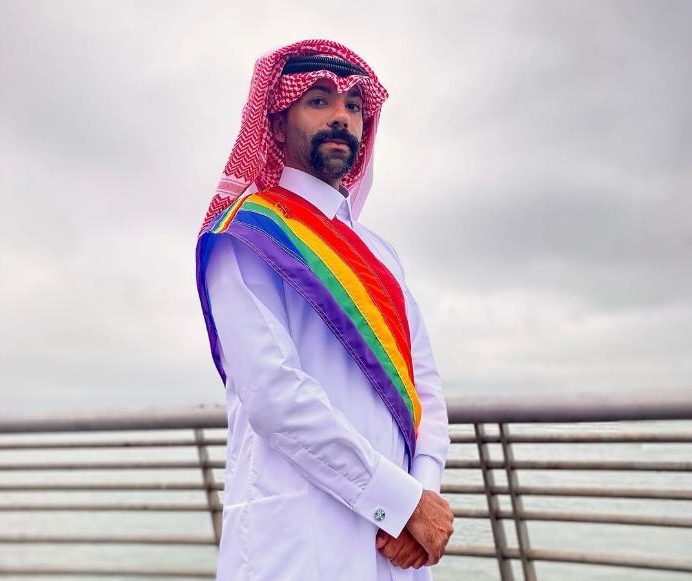 FRANKFURT, Germany – Gay men are blowing the whistle now, two months before the World Cup, demanding the host nation of Qatar change its anti-LGBTQ ways.
The Middle Eastern country where Islam is the state religion will welcome soccer players, coaches and fans from all around the planet, beginning Nov. 20, for matches that will pit nation against nation.
Qatar has promised to welcome LGBTQ foreigners, even as its own people are tortured and put to death for being who they are.
On Monday, Qatar's ambassador to Germany got an earful from one of those men at a human rights conference in Frankfurt, hosted by the German Football Association, according to a report by the Associated Press.
Fan representative Dario Minden spoke in English directly to Abdulla bin Mohammed bin Saud Al Thani, about who he is and who he loves, Minden told him to "abolish the death penalty" for homosexuality.
"I'm a man and I love men. I do — please don't be shocked — have sex with other men. This is normal," Minden told Al Thani. "So, please get used to it, or stay out of football. Because the most important rule in football is, football is for everyone. It doesn't matter if you're lesbian, if you're gay. It's for everyone. For the boys. For the girls. And for everyone in between.
"So, abolish the death penalty. Abolish all of the penalties regarding sexual and gender identity," he said. 
Although organizers promised Al Thani an opportunity to respond, the Associated Press reports that portion of the conference was closed to the public and the news media and was not televised. 
Earlier, Al Thani reportedly complained to those assembled that the issue of human rights was a distraction from the World Cup, even though the event was titled, "Sport and Human Rights."
"We all care about human rights," said Al Thani. "But I would have enjoyed (it) more if I saw some concentration not only on just one subject, but the enjoyment of football and the football effect on people around the world."
More than five-thousand miles away in San Francisco, a gay Qatari physician has organized a petition to tell the land of his birth: Love Is Not A Crime.
Dr. Nasser Mohamed decided to come out in 2010 following a visit to the U.S., and spent his residency in Connecticut before moving to California in 2015.
Mohamed wrote in an op-ed published by Outsports last month that he has spent the last decade caring for the LGBTQ community in outpatient settings and growing as an activist. 
"Being an LGBT person is a criminal offense in the legal system in Qatarm as is sex between two men. There are state-sponsored conversion-therapy practices, and LGBT-affirming psychotherapy is not offered." He wrote how law enforcement uses media and chat rooms to find, jail and punish people for being LGBTQ.
"Visibility of the local LGBT community in Qatar, and the exposure of their treatment, are absolutely essential," Mohamed wrote. "I am doing my part by speaking up."
Editor's note: Find out about Mohamed's petition by clicking here. He is also raising money through a GoFundMe account to provide him with funding for his activism as well as security and protection.