Shaheen, Murkowski reintroduce Global Respect Act
Bill would sanction foreign nationals behind anti-LGBTQ human rights abuses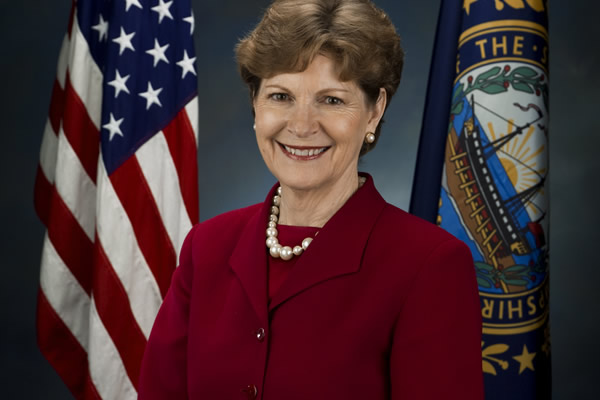 WASHINGTON — Two U.S. senators on Tuesday reintroduced a bill that would sanction foreign nationals who are responsible for human rights abuses against LGBTQ people.
Sens. Jeanne Shaheen (D-N.H.) and Lisa Murkowski (R-Alaska) reintroduced the Global Respect Act. Sens. Susan Collins (R-Maine), Rob Portman (R-Ohio), Jeff Merkley (D-Ore.), Edward Markey (D-Mass.), Chris Murphy (D-Conn.), Ron Wyden (D-Ore.), Chris Coons (D-Del.) and Richard Blumenthal (D-Conn.) have co-sponsored the measure.
"No one should be subjected to discrimination — ever, but sadly we see it happening every day and to utmost extreme forms," said Murkowski in a press release. "This bill sends a strong signal that the United States prioritizes equality for all and puts human rights front and center — that we won't stand by idly and let persecution to any group of people go unnoticed or without consequence. By creating and strengthening repercussions for those who carry out human rights violations, my hope is that we prevent it from happening in the first place."
Shaheen added it is "unconscionable that LGBTI communities around the world face persecution, jail and murder because of who they love and how they identify."
"The U.S. has a moral imperative to make clear to the international community that LGBTI rights are human rights," said the New Hampshire Democrat. "I'm proud to lead this bipartisan effort to hold accountable individuals who trample on the rights of their citizens by committing clear human rights violations. This bill empowers the administration with enhanced authority to ensure violators face repercussions and expand protections for LGBTI folks around the world."
Shaheen in 2016 sponsored a version of the Global Respect Act. Rhode Island Congressman first introduced the bill in the U.S. House of Representatives in 2014.
President Biden in February signed a memorandum that committed the U.S. to promoting LGBTQ rights abroad. State Department spokesperson Ned Price told the Los Angeles Blade last month that responding to human rights abuses based on a person's gender identity and sexual orientation is one of the White House's five global LGBTQ rights priorities.
The State Department last July banned Chechen President Ramzan Kadyrov from traveling to the U.S. because of his "involvement in gross violations of human rights in the Chechen Republic" that includes a continued anti-LGBTQ crackdown. The U.S. in 2017 sanctioned Kadyrov under the Magnitsky Act, a law that freezes the assets of Russian citizens who commit human rights abuses and prevents them from obtaining U.S. visas.
The U.S. in 2017 sanctioned then-Gambian President Yahya Jammeh, who carried out an anti-LGBTQ crackdown in his country, under an expanded version of the Magnitsky Act known as the Global Magnitsky Human Rights Accountability Act.
The previous administration in 2019 banned Mariela Castro, the daughter of former Cuban President Raúl Castro who spearheads LGBTQ issues in Cuba as director of the country's National Center for Sexual Education, her siblings and her father from traveling to the U.S. Activists who publicly criticize Mariela Castro and her country's government are among those who continue to face harassment and arrest.
Newsom appoints Laphonza Butler to Feinstein seat
Newsom's office confirmed that he has picked Butler, an Out Black lesbian Democratic strategist who rose to prominence in the labor movement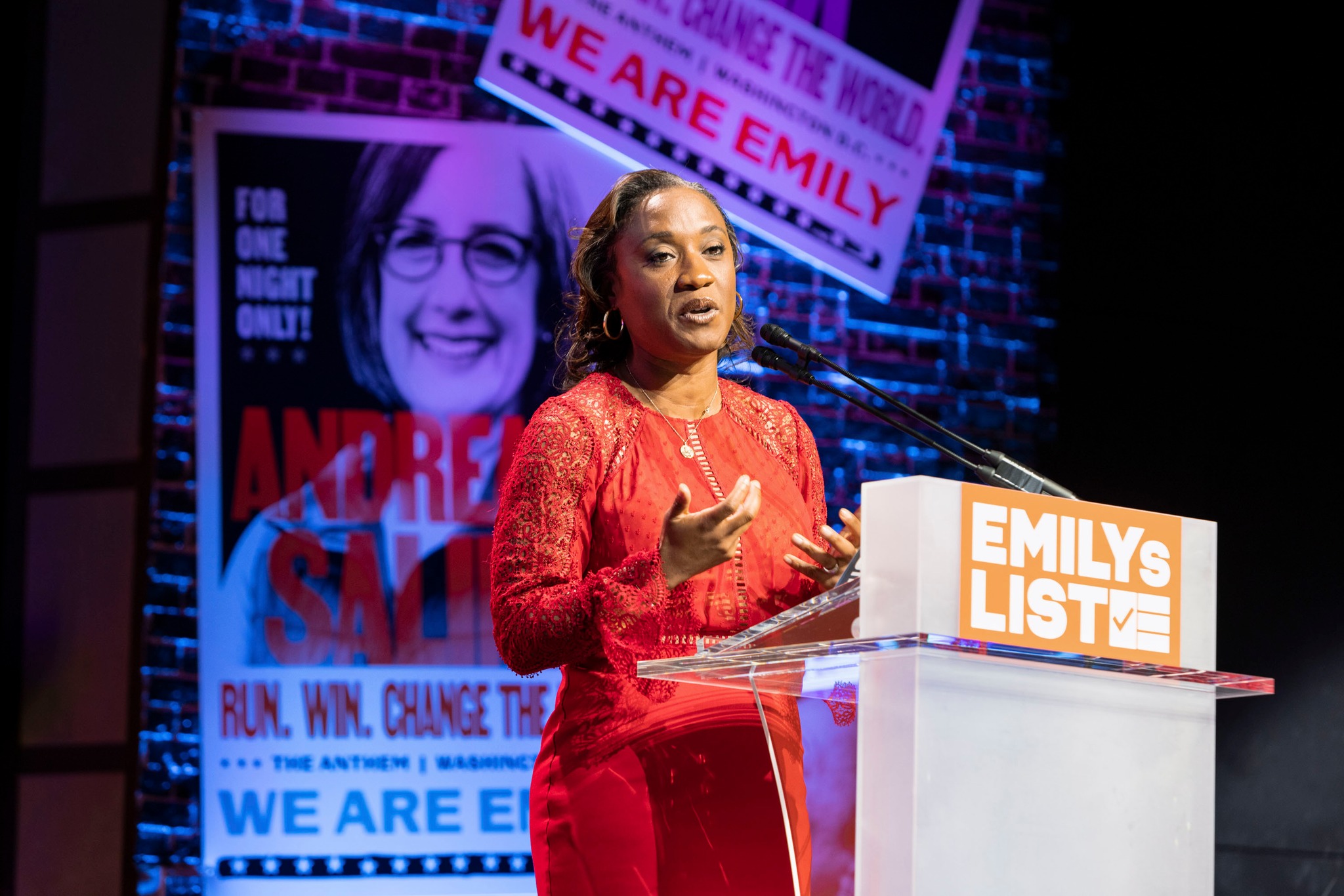 SACRAMENTO, Calif. – On Sunday evening, California Governor Gavin Newsom announced he is appointing Black openly lesbian EMILY's List President, Laphonza Butler, to the vacant seat of the late U.S. Senator Diane Feinstein who died Friday at age 90.
Butler's wife is Neneki Lee, the Washington D.C.-based Director for labor union SEIU's Public Services Division.
News of Butler's selection by Newsom was first reported by POLITICO's California Bureau Chief Christopher Cadelago. A source knowledgeable on the governor's team told POLITICO there were no preconditions about whether she could run in 2024.
Newsom's office confirmed that he has picked Butler, a Democratic strategist who rose to prominence in the labor movement, to fill Feinstein's seat.
In an emailed statement, Governor Newsom said:
"An advocate for women and girls, a second-generation fighter for working people, and a trusted adviser to Vice President Harris, Laphonza Butler represents the best of California, and she'll represent us proudly in the United States Senate. As we mourn the enormous loss of Senator Feinstein, the very freedoms she fought for — reproductive freedom, equal protection, and safety from gun violence — have never been under greater assault. Laphonza will carry the baton left by Senator Feinstein, continue to break glass ceilings, and fight for all Californians in Washington D.C."
SCOOP: Gavin Newsom will appoint EMILY's List President Laphonza Butler to fill the seat of the late Sen. Dianne Feinstein, elevating the head of a fundraising juggernaut that works to elect Dem women who support abortion rights, per a person familiar.https://t.co/FtOv4fneAk

— Christopher Cadelago (@ccadelago) October 2, 2023
Equality California tweeted a statement praising Newsom's action:
Executive Director @TonyHoang on Governor @GavinNewsom's selection of @LaphonzaB to serve as the next U.S. Senator from California: pic.twitter.com/6RYB1SUyEr

— Equality California (@eqca) October 2, 2023
Democrat Alex Padilla, now serving as California's senior U.S. Senator, released the following statement after Newsom appointed Butler to fill the vacancy created by the late Senator Feinstein: 
"Throughout her career, Laphonza Butler has been a strong voice for working families, LGBTQ rights, and a champion for increasing women's representation in politics. I'm honored to welcome her to the United States Senate.
"Governor Newsom's swift action ensures that Californians maintain full representation in the Senate as we navigate a narrow Democratic majority. I look forward to working together to deliver for the people of California."
Butler is a longtime leader in Democratic politics in California and beyond. She has been involved in campaign strategy, and the labor movement for two decades, and according to her official biography she has dedicated her life to empowering women and supporting them in finding their voice, and using it to make meaningful change.
Newsom's office noted in its statement:
"Butler, a longtime senior adviser to Vice President Kamala Harris, labor leader, and advocate for women and working people, will be the first openly LGBTQ person to represent California in the Senate. She will also be the first Black lesbian to openly serve in Congress in American history and the second Black woman to represent California in the Senate following Vice President Kamala Harris."
Prior to joining EMILYs List, Butler served as Director of Public Policy and Campaigns in North America for Airbnb. She also was a partner at SCRB Strategies, a political consulting firm where she was a strategist for candidates running up and down the ballot and a senior advisor to Vice President Kamala Harris's presidential campaign.
With nearly 20 years in the labor movement, Butler has served as the president of the biggest union in California, and the nation's largest homecare workers union, SEIU Local 2015. She was elected to this position at just 30 years old, one of the youngest to take on this role. As president, Butler was the leading voice, strategist, and architect of efforts to address pay inequity for women in California and a top advocate for raising the state's minimum wage to $15 an hour – the first state in the nation to do so, benefiting millions of working women in low wage jobs. That effort also gave hundreds of thousands of home workers access to paid time off. She also served as an SEIU International Vice President and President of the SEIU California State Council.
Throughout her career, Butler has been highly regarded as a strategist working to elect Democratic women candidates in political offices across California and nationally. A long-time supporter of Kamala Harris in her California runs, Butler was a key leader in Vice President Harris's presidential campaign. She served as a senior advisor to Hillary Clinton's presidential campaign in California during the primary and general elections. Most recently, Butler was a campaign operative behind the campaign to make the Los Angeles Board of Supervisors all-women for the first time in its history with the election of Supervisor Holly Mitchell.
She has been a member of the University of California Board of Regents and a member of the board of directors for the Children's Defense Fund and BLACK PAC.
Laphonza grew up in Magnolia, MS, and attended one of the country's premier HBCUs, Jackson State University. She lives in Maryland with her wife, Neneki, and together they have a daughter, Nylah.
EMILY's List is an American political action committee that aims to help elect Democratic female candidates in favor of abortion rights to office. It was founded by Ellen Malcolm in 1985. The group's name is an acronym for "Early Money Is Like Yeast". Malcolm commented that "it makes the dough rise".
Related:
Governor Gavin Newsom Appoints Laphonza Butler to the U.S. Senate: