Methodists now largest religious group in UK to permit same-sex marriages
"We are committed to creating a Church & society where no-one is made to feel ashamed or 2nd class because of who they are or who they love."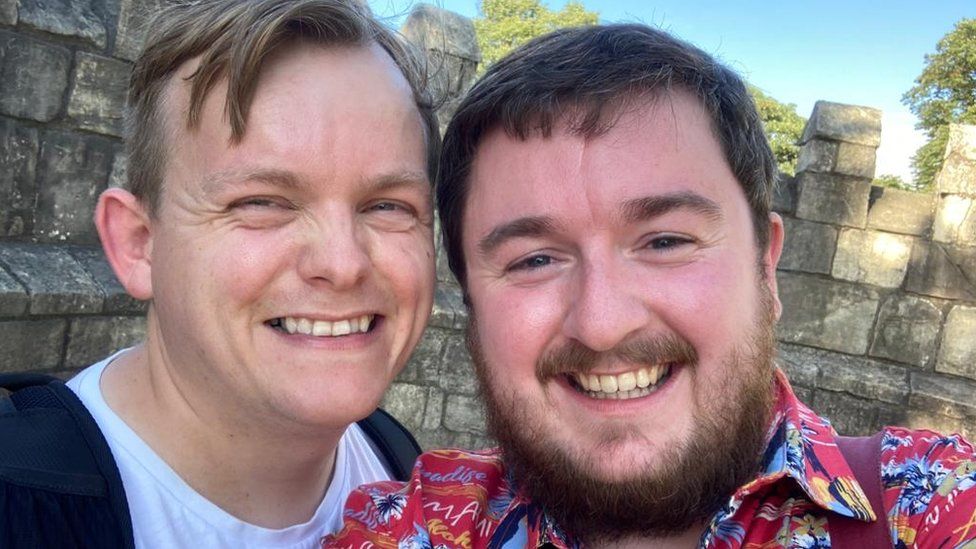 LONDON – At a conference of church leadership Wednesday, the Methodist Church, Britain's fourth largest Christian denomination, held a vote to change the definition of marriage to include same-sex marriage which overwhelmingly passed by 254 in favor with 46 against.
The BBC reported that 'Freedom of conscience' clauses are included to mean ministers will not be forced to conduct such weddings if they oppose the move. Same-sex marriage is not allowed in the Church of England or the Roman Catholic Church.
However it is welcomed in the Scottish Episcopal Church, the United Reformed Church and the Quakers in Britain. According to the BBC, Church officials hope the first same-sex weddings in Methodist chapels will take place in the autumn.
The Rev Sam McBratney, chair of the Dignity and Worth campaign group, which states its mission as "a new group of Methodists committed to the full dignity and worth of every person, whatever their sexuality or gender identity. We are committed to creating a Church and society where no-one is made to feel ashamed or second-class because of who they are or who they love." told the BBC it was a "momentous step on the road to justice" after many years of "painful conversations".
"Some of us have been praying for this day to come for decades, and can hardly believe it is now here," he said. "We are so grateful to our fellow Methodists for taking this courageous step to recognise and affirm the value and worth of LGBTQ+ relationships.
"We reassure those who do not support this move that we want to continue to work and worship with you in the Church we all love."
There were detractors to the decision by the conference to allow same-sex marriage in the UK. Carolyn Lawrence, a former vice-president of the Methodist Conference, warned there was a "significant minority" of Methodists who were "planning on leaving or resigning their membership" as a result of the vote. "Today is a line in the sand for many people and seen as a significant departure from our doctrine," she said.
Jason McMahon, who is training to be a Methodist minister, described it to the BBC as a "very emotional day".
"To be told by the Church that you are worthy, that we accept you, and that you can be married in the eyes of God in the church you call home with friends and family – it means a great deal.
"It has really helped me feel truly at home within a Church that is able to embrace anybody."
He said waiting for same-sex weddings to be permitted had been "painful" but added that he hoped the Methodist Church could now "begin to look outwards".
He is hopeful that he and his partner Ben Riley will be able to marry soon. They've have been together for 12 years but have waited to marry until they could have a church wedding, he told the BBC.
Murder & misgendering of trans girl has sparked anger in UK
Several British press outlets misgendered and deadnamed her which drew the ire and criticism of LGBTQ+ advocacy groups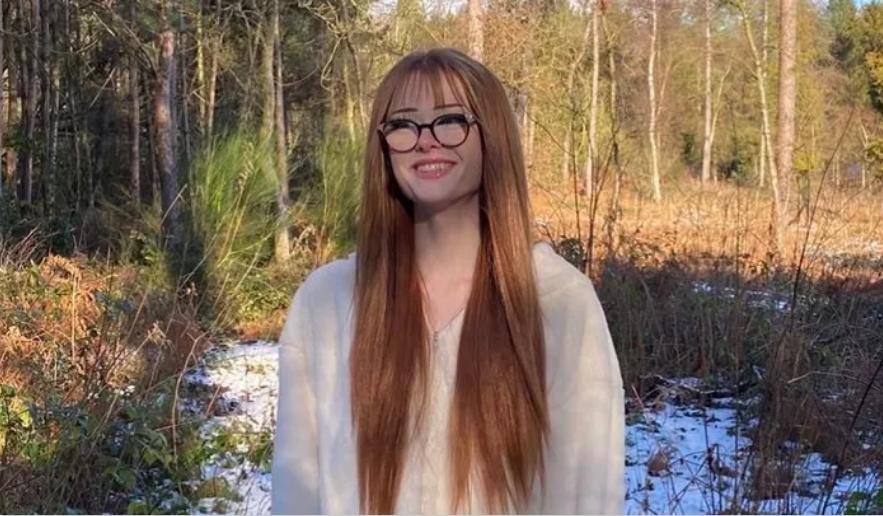 CULCHETH, Warrington UK – The body of 16-year-old Brianna Ghey was discovered this past Saturday afternoon in the Linear Park in Culcheth, Cheshire England, a small community located between the port city of Liverpool and metropolitan Manchester. She had been repeatedly stabbed and was pronounced dead at the scene by police and emergency services paramedics who responded.
Ghey, who lived in Birchwood, Cheshire, and was a year 11 student at Birchwood Community High School had been bullied for her transgender identity according to comments left on social media posts by friends and fellow students.
Her friends alleged she had been bullied and gang beaten at at Birchwood Community High School for several years over the "simple reason of being trans." In another post one claimed that school administrators, staff and faculty was aware of the bullying "refused to intervene."
Cheshire Constabulary detective chief superintendent Mike Evans told British media outlets: "At this time, there is no evidence to suggest that the circumstances surrounding Brianna's death are hate related," adding "Patrols have been stepped up in the local area and officers will remain in the Culcheth area to provide reassurance and address any concerns that residents may have."
On Monday Chief Superintendent Evans said that police believe the death of Ghey was "targeted" and that two teenagers, a 15-year-old boy and girl, both local residents, have since been arrested on suspicion of murder and are currently in custody.
Evans told reporters that a full investigation into the death are underway and that his officers are "doing all that we can to establish the exact circumstances of what has happened."
"At this time, there is no evidence to suggest that the circumstances surrounding Brianna's death are hate-related," he stated.
As news coverage of the 16-year-old's death increased, several British press outlets misgendered and deadnamed her which drew the ire and criticism of LGBTQ+ advocacy groups including the Trans Safety Network which posted on Twitter: "We are appalled to note that @thetimes have now updated their article on the killing of Brianna Ghey to remove all references to her being a girl and to add her deadname."
We are appalled to note that @thetimes have now updated their article on the killing of Brianna Ghey to remove all references to her being a girl and to add her deadname.

Previous version:https://t.co/FYWQ4SMDyi

Current version:https://t.co/g4TNG8p7f3

— Trans Safety Network (@trans_safety) February 13, 2023
Ash Sarkar, a a senior editor at London based Novara Media and a leading feminist progressive voice in UK politics tweeted her anger at the misgendering:
A 16 year old girl has been murdered, taken from her friends and family when her life was only just beginning. I cannot fathom the callousness involved in making the editorial decision to violate her dignity in death.

Disgusting from @thetimes. https://t.co/NHB55kaaQK

— Ash Sarkar (@AyoCaesar) February 13, 2023
As a result of the outcry, The Times did revise its coverage, although other outlets including the BBC News and Sky News failed to mention that Ghey was trans in their initial reporting.
A Trans Safety Network spokesperson told Britain's leading LGBTQ+ media outlet PinkNewsUK:
"Whatever the specific circumstances leading to Brianna Ghey's death, we are currently living through a period of unprecedented moral repugnance towards trans people, largely channelled through a compliant media which shows less and less respect for trans peoples' lives and humanity.
"We have seen how even in death, the press has chosen to compound this harm by publicly disrespecting Brianna's identity until public outcry forced them to reconsider.
"It shouldn't take a public show of grief to value the lives of trans children, and her life should have been valued enough to not have been taken in the first place," the spokesperson added.
The local Member of Parliament, Charlotte Nichols, told PinkNewsUK that the local community is "reeling from the news" of Ghey's death.
"Brianna's family have been very clear in their statement who Brianna was: 'a much-loved daughter, granddaughter and baby sister'. That should be the starting point for any coverage, and how we all talk about her," Nichols told PinkNewsUK.
"Brianna was trans, and at this point it is not clear whether that was relevant to the circumstances surrounding her death, but there is absolutely no need whatsoever for anyone to publish her deadname when identifying her as trans in media coverage."
"The least we can all do for Brianna is remember her for who she was, and not who she wasn't, out of respect not only for Brianna but for her grieving family and friends," she added.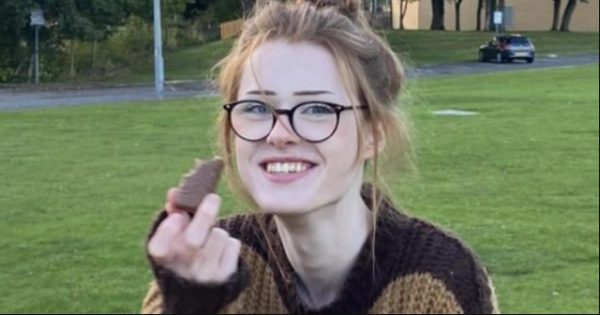 "Brianna was a much loved daughter, granddaughter, and baby sister. She was a larger than life character who would leave a lasting impression on all that met her. Brianna was beautiful, witty and hilarious. Brianna was strong, fearless and one of a kind," her parents said in a statement released over the weekend.
"The loss of her young life has left a massive hole in our family, and we know that the teachers and her friends who were involved in her life will feel the same.
"We would like to thank everyone for their kind words and support during this extremely difficult time. We would like to thank the police for their support, and witnesses for helping with the investigation."
A GoFundMe to assist the family has already raised £58,101 raised of £4,216 goal or approximately $70,542 USD.
A verified fundraiser has been set up in memory of 16-year-old Brianna Ghey, after she was stabbed to deathhttps://t.co/Tju22qtZmy

— GoFundMeUK (@GoFundMeUK) February 13, 2023