New Zealand seeks to ban conversion therapy
Justice Minister Kris Faafoi introduced bill on Friday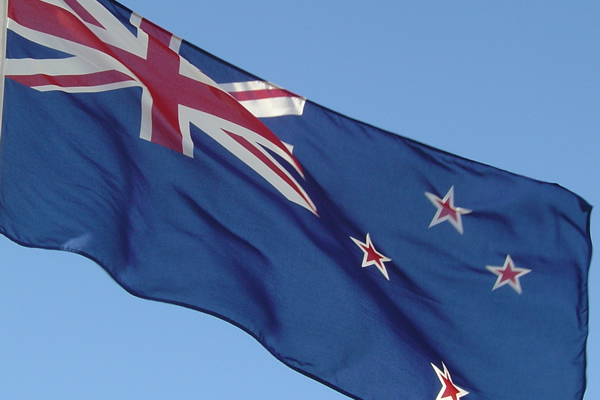 WELLINGTON, New Zealand — A New Zealand lawmaker has introduced a bill that would ban so-called conversion therapy in the country.
Justice Minister Kris Faafoi, who is a member of Prime Minister Jacinda Ardern's Labor Party, on Friday introduced the Conversion Practices Prohibition Legislation Bill.
"Conversion practices have no place in modern New Zealand," said Faafoi in a statement that announced the bill's introduction. "They are based on the false belief that any person's sexual orientation, gender identity or gender expression is broken and in need of fixing."
"Health professionals, religious leaders and human rights advocates here and overseas have spoken out against these practices as harmful and having the potential to perpetuate prejudice, discrimination and abuse towards members of rainbow communities," added Faafoi.
The bill would make it an "offense to perform conversion practices on anyone — irrespective of age — where the practices have caused serious harm, and would carry up to five years imprisonment." The bill would also make it "an offense to perform conversion practices on a child or young person aged under 18, or on someone with impaired decision-making capacity" and anyone who practices them could face up to three years in prison.
Conversion therapy survivors could also file complaints with New Zealand's Human Rights Commission and Human Rights Review Tribunal.
Rainbow Youth, an LGBTQ rights group in New Zealand, welcomed the bill.
"We're excited about this step to safeguard LBGTIQA+ people around Aotearoa," said the group in a tweet, referring to the country by its Maori name.
Ardern told Express, an LGBTQ newspaper in New Zealand, during a 2020 interview that she and her party support the bill.
"We support it," she said. "I support it."
New Zealand would join Malta and a handful of other countries that ban conversion therapy if the bill becomes law.
The Canadian House of Commons in June approved a measure that would ban conversion therapy in the country. The Canadian Senate is expected to debate the bill later this year.
German lawmakers last year approved a bill that banned conversion therapy for minors in the country. California, D.C., Virginia and Maryland are among the U.S. jurisdictions that also prohibit the practice.