Research into AIDS cure advancing but remains in 'very early days'
We started with HIV. We developed the platforms, applied it to coronavirus. And now we're trying to close the loop.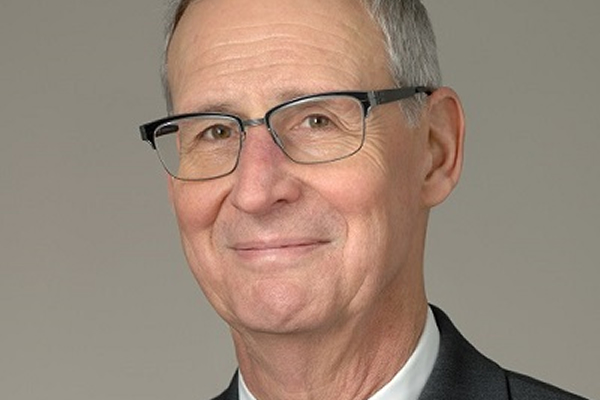 Editor's note: This is part two of the interview with Carl Dieffenbach, director of the Division of AIDS at the National Institute of Allergies and Infectious Diseases.
ROCKVILLE, Md. – Since 1996, Carl W. Dieffenbach, who holds a Ph.D. in biophysics from John Hopkins University, has served as director of the Division of AIDS at the National Institute of Allergies and Infectious Diseases, which is an arm of the U.S. National Institutes of Health or NIH.
In a June 10 interview with the Washington Blade, Dieffenbach gave an update on the extensive, ongoing research into the development of an HIV/AIDS vaccine that he has helped to coordinate for many years, including current human trials for a prospective AIDS vaccine taking place in the U.S., South America, and Africa.
Unlike the coronavirus, the AIDS virus's ability to permanently infect the human body has made it more difficult to develop an AIDS vaccine, and research into a cure for HIV/AIDS is continuing to advance but remains in its "very early days," according to Carl W. Dieffenbach, who has served for the past 25 years as director of the National Institutes of Health's Division of AIDS.
But in an interview with the Washington Blade, Dieffenbach, who holds a doctorate degree in biophysics, said the already highly effective antiretroviral drug treatment for HIV is continuing to advance to a point where the current one pill per day regimen may soon be replaced by a single injection that will make HIV undetectable in the body and untransmitable for six months and possibly a full year.
He said the single injection advance would be applicable for both people who are HIV positive as well as for those who are HIV negative and are taking the current one pill per day prevention medication known as PrEP.
"One of the things I am most happy with is the whole U equals U movement – that undetectable equals untransmitable," Dieffenbach said in referring to the current antiviral medication that makes HIV undetectable in the human body and prevents the virus from being transmitted to another person through sexual relations.
"That really is a rallying cry for people living with HIV that you can become fully suppressed and live knowing that there is no virus in your body as long as you take your pill, and you are free to love," he told the Blade. "And that's a wonderful thing."
Although he didn't say so directly, Dieffenbach made it clear that he and other government and private industry researchers working on an AIDS vaccine and an HIV/AIDS cure know that people with HIV can live a full and productive life as the push for a vaccine and cure continues.
Dieffenbach said a dramatic difference in the genetic makeup between the coronavirus and the AIDS virus is the reason why an AIDS vaccine has yet to be developed after more than 20 years of vaccine research while a COVID-19 vaccine was developed in a little more than a year.
"Once a person becomes HIV positive, that individual is HIV positive for life," he said. "There is no going back. There is no spontaneous cure." By contrast, Dieffenbach points out that with coronavirus, just five percent of those who become infected become seriously ill and are at risk of dying. He said between 35 percent and 40 percent of those infected with coronavirus are asymptomatic and often are unaware that they were infected.
"So, the human immune system by and large does a pretty good job of fighting off the coronavirus," he said. That, among other factors, has made it possible to develop an effective COVID vaccine sooner than an AIDS vaccine, according to Dieffenbach.
Blade: Where do things stand now in the progress of developing a cure for HIV and AIDS?
Dieffenbach: So, let's talk a moment about what we are doing in the space of trying to achieve a cure for HIV. Clearly, this is one of the two major research programs or research goals remaining in HIV – an effective and durable vaccine and then a cure that allows people to not take an antiretroviral [drug] and still live the 'U' equals 'U' [undetectable equals untransmitable] life.
What we want is a cure that really allows people to be free of HIV. And that can be achieved in two ways. You could see the HIV be eliminated or eradicated from the body. You would call that a sterilizing cure. And the other would be more of an immunological or other means of control that would suppress the virus similar to the way the antiretrovirals do, but it's using the natural immunity, the induced immunity that the human body is capable of generating.
Up until recently there hadn't been examples of an individual that had achieved that kind of cure. Just recently there was one reported. The big program we have in cure research is called the Martin Delany Collaboratories for Cure Research. And Marty was one of the lead activists in the very early days of HIV through the '90s. And he really pushed NIH very, very hard to not forget about a cure and to really focus on the best possible anti-virals.
He was just a strong leader and a really wonderful person who just pushed constantly the way you would hope the activist community would continue to try to drive improvements, even when things were going well. So, we felt it was a great way to honor Marty to name the program after him. This program has been around for a little over a decade and it gets more sophisticated and better every cycle.
And the two methods I mentioned – the ability to eliminate the virus completely and establish an immunologic or some other means of control – are major themes of these programs. It's still in the very early days. There are limited clinical trials ongoing, but they're very exploratory. There are maybe hints of things coming in the next couple of years. But it remains in the very early days. In some ways it's similar to where we are with vaccines where we've had a little bit of success but nothing really that we then can say this is the vaccine for the future.
So, these two types of research – a vaccine and cure – remain our top research priorities. And we will continue at this until we have HIV vaccines and the abilities to cure, because we cannot really control and eliminate the epidemic without either of those two strategies.
Blade: Can you talk a little about the human trials that are going on now for a possible HIV cure being conducted by the Rockville-based company American Gene Technologies?
Dieffenbach: That's right. One approach for achieving a cure are these gene-based strategies. There is a company that has a strategy for a gene-based treatment that they have been working on for a number of years. And that has been moving forward. And the proof will be in the pudding when we have a sufficient number of people in a way that are truly evaluated.
There are also strategies that look at ways of using what amounts to scissors, molecular scissors that can go in and chop out the virus. So, there are a number of strategies that people are using or considering for this idea of elimination of the reservoir, including the gene therapy method that we were just discussing.
Blade: The company conducting the gene therapy trials has said the treatment they hope will lead to a cure requires taking blood from someone, altering the genetic makeup of certain cells, and re-infusing the blood back into their body. Is that something that would be practical for treating a large number of people?
Dieffenbach: So, all of these gene therapy strategies are in the very experimental stage. They have to do something called ex-vivo transduction. That's fancy words for saying what you just said. You take cells out of the human body, alter them by adding the new therapeutic and incorporate it into the cell, and re-infuse those cells back into the human body. So, first you start with one cell type like fully differentiated lymphocytes and then you move on.
The ultimate goal will be to get it so you can take a shot, where the shot would go in with the gene therapy and basically go into cells and immunize the cells in such a way that they provide protection from HIV infection as well as elimination of existing copies of HIV. So, we're many steps away from that.
Blade: Some people may be asking why a COVID vaccine has been developed in just over a year since the worldwide COVID outbreak, but an HIV vaccine has not yet been developed after 20 or more years of research. Is there something different with the coronavirus as opposed to the HIV virus that might explain why we haven't had an HIV vaccine at this time?
Dieffenbach: I think this is a really important point. And I want to talk about two different activities. One is the differences between the viruses themselves. With coronavirus, five percent of people who become infected with coronavirus actually get sick and get into a hospital and have near death experiences. Thirty-five to 40 percent of people who get infected with coronavirus are actually never aware that they were infected.
So, the human immune system by and large does a pretty good job of fighting off the coronavirus. But it is incredibly infectious. It is spread by aerosol. With HIV, it is transmitted sexually. It's transmitted through blood and other bodily fluids. Once a person becomes HIV positive, that individual is HIV positive for life. There is no going back. There's no spontaneous cure. We've had 70 million people around the world acquire HIV. By last count, there may be one person in all the years that may have spontaneously cleared their HIV infection. That took 12 years of that person's life.
It is a rarity. So, from that perspective the type of immunity that you need to induce by a vaccine is so fundamentally different for coronavirus and for HIV. So, that's the first step.
The second thing is why were we so successful with the coronavirus vaccine? It wasn't dumb luck. Going back to the earliest SARS outbreak and through MERS and through other respiratory viruses the research team here at NIH has been looking at ways of building the better mouse trap, building a better immunogen. Take a part of the virus and make it the best it could be in terms of presenting or showing itself to the human immune system so that you get an incredibly robust quality response. And that was the work that was done at the VRC, the [NIH] Vaccine Research Center.
So, when that group first published their work on what we call this stabilized spike we offered that technology to all the vaccine manufacturers. And Moderna, Pfizer, and J&J all chose to use this modified version. AstraZeneca and Oxford chose different paths. The Chinese and the Russians chose a different path. And I think the quality of the vaccine and the effectiveness of the vaccine shows in part because of the genetic engineering that we have done to make it the best immunogenetic it can be.
So, it was a two-fold thing. We built a better vaccine to tackle a disease that really natural immunity can work well on. That's one of the reasons why our vaccines – the Moderna, the Pfizer, and the J&J are still quite active against all these variants. It's because their immune response was so robust. So, it was probably six to ten years of work that led us to that exact moment when SARS-CV2 came along that we know what to do with this. We were able to design a vaccine based on all that previous work within a very short period of time and start clinical trials within 60 days of identifying the coronavirus sequence. It wasn't magic. It was hard work.
That's a great story. There are so many unsung heroes in this. And it's a great thing to be part of that we – NIH – could make it so it wasn't just a proprietary thing for us. But we were able to give the world a way of making the best vaccine possible and to allow the companies to pick it up and run with it. So, again, at the end of the day the vaccines that I think we'll come back to rely upon were made with this construct that was developed here through years of research.
Blade: Is there anything I did not ask you that is relevant to the HIV research?
Dieffenbach: Well, just to close the loop, so now that we learned all those lessons from the coronavirus vaccine, we're going back to HIV vaccines and applying some of the rules and technologies and things that we've learned. Now we're going back and looking at that more carefully and trying different things. And thinking about how we can build a better HIV vaccine based on what we know for a coronavirus vaccine.
So, we're trying to complete the cycle. We started with HIV. We developed the platforms, applied it to coronavirus. And now we're trying to close the loop.
Blade: You've been saying that these clinical trials for an AIDS vaccine have been going on for a while. Do you recall when the first AIDS vaccine trial started?
Dieffenbach: The very first trial for an AIDS vaccine was done in the '90s. And it didn't work. It was a single protein. It induced antibodies. But the antibody did not react with the intact viruses. So, it failed. And that was the AIDS vax experience.
Blade: Do you remember when in the '90s that was?
Dieffenbach: The papers were finally published in 2003. So, the studies started in the late 90s and were completed in the early 2000s.
Blade: So, it appears that happened around the time the effective anti-retroviral drugs became available?
Dieffenbach: The highly active anti-retroviral therapy first made its debut in 1995. And that was a combination of AZT, 3TC, and either Crixivan, the protease inhibitor, or a different protease inhibitor from either La Roche or Abbott. And those drugs were quite effective in preventing the virus and helping people. But they all had tremendous side-effects as you will remember. And we then got better and better and better therapies where we are now at one pill once a day.
That is my background in this. I came from the drug side working with the companies back in the early '90s to bring those along. And I grew up in this field and then graduated to director of AIDS and then continued on to therapy and cure and vaccines ever since. I've been director since 2007.
$48 million earmarked for HRSA centers in effort to beat HIV/AIDS
"Community health centers are often a key point of entry to HIV prevention and treatment services, especially for underserved populations"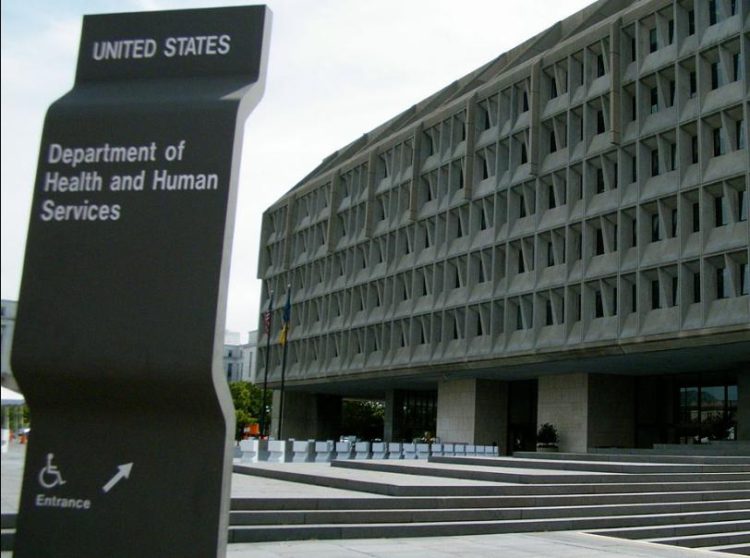 WASHINGTON – The Biden administration has awarded more than $48 million in allocations earmarked to medical centers under Health Resources & Services Administration in localities with high incidents of HIV infection as part of the initiative to beat the disease.
Xavier Becerra, U. S. Secretary of Health and Human Services, in a statement said that the contributions are key component of the initiative, which is called "Ending the HIV Epidemic in the U.S." and seeks to reduce new infections by 90 percent by 2030.
"HHS-supported community health centers are often a key point of entry to HIV prevention and treatment services, especially for underserved populations," Becerra said. "I am proud of the role they play in providing critical services to 1.2 million Americans living with HIV. Today's awards will ensure equitable access to services free from stigma and discrimination, while advancing the Biden-Harris administration's efforts to ending the HIV/AIDS epidemic by 2025."
The $48 million in government spending allocations went to HRSA centers 71 HRSA-supported health centers across 26 states, Puerto Rico and D.C. — areas identified with the highest rates of HIV infections — to expand HIV prevention and treatment services, including access to pre-exposure prophylaxis (PrEP) as well as outreach and care coordination, according to HHS.
The Ending the HIV Epidemic was set up under the previous administration, which made PrEP a generic drug after an accelerated effort and set a goal of beating HIV by 2030. Biden has continued the project, after campaigning on beating HIV a full five years earlier in 2025. Observers, however, are skeptical he can meet that goal.
Diana Espinosa, acting administrator for the Health Resources and Services Administration, (HRSA) said in a statement the $48 million will go a long way in reaching goals to beat HIV/AIDS.
"We know our Health Center Program award recipients are well-positioned to advance the Ending the HIV Epidemic in the U.S. initiative, with a particular focus on facilitating access to PrEP, because of their integrated service delivery model," Espinosa said. "By integrating HIV services into primary care, and providing essential enabling services like language access or case management, HRSA-supported health centers increase access to care and improve health outcomes for patients living with HIV."
Surviving Voices, "Substance Users, the Recovery Community & AIDS
The Surviving Voices storytelling initiative is being recognized for its powerful work in helping tell the story of AIDS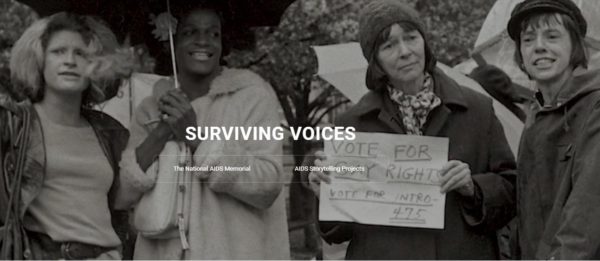 SAN FRANCISCO – The National AIDS Memorial Surviving Voices storytelling initiative is being recognized for its powerful work in helping tell the story of AIDS through the voices of survivors of the pandemic, now in its 40th year.
More than 700,000 U.S. lives have been lost since the first cases of AIDS were first reported in 1981. Today, more than 1.2 million people are living with HIV, with a disproportionate impact in communities of color and in southern U.S. states.
The Memorial has officially released its most recent mini-documentary, "Substance Users, the Recovery Community & AIDS" following exclusive screenings at two LGBTQ+ film festivals – Frameline45 and SF Queer Film Fest 2021. The mini-documentary, along with deep dive personal interview segments with survivors and advocates, can be viewed on the Memorial's website at www.aidsmemorial.org.
"The National AIDS Memorial is honored to have our Surviving Voices mini-documentary featured at these influential film festivals," said Chief Executive John Cunningham. "It speaks to the important work our organization is doing to share these powerful personal stories of hope, resilience and the journey of survivors around the issue of HIV/AIDS and addiction in an authentic and powerful way."
"Substance Users, the Recovery Community & AIDS" focuses the camera on the unique challenges of HIV/AIDS faced by this community. Through personal stories of survival, the film powerfully captures the journey of AIDS advocates and those of individual survivors living with HIV/AIDS who have struggled simultaneously with the disease of addiction, in raw, honest and forthright conversations. It depicts their individual strength, power, hope and resilience, the importance of community, spirit, self-respect, and the will to live with dignity and pride. It also shows their vulnerabilities, the shame, denial, stigma, and hopelessness they have experienced.
As Queer Chaplain Bonnie Violet Quintana shares, "I can be as I am. Me getting HIV. Me being in recovery – all of that is a big part of Me."
The National AIDS Memorial's Surviving Voices mini-documentaries are produced and directed by Jörg Fockele and funded through a grant by Chevron, a long-standing partner of the National AIDS Memorial. Community partners include the San Francisco AIDS Foundation, The Elizabeth Taylor 50-Plus Network, Stonewall Project and the Castro Country Club.
"We believe in the power of storytelling and the lessons it can teach current and future generations," said Huma Abbasi, General Manager, Health & Medical at Chevron. "Our long-time support for Surviving Voices is part of our commitment to sharing the very human experiences that have shaped 40 years of the AIDS epidemic. At Chevron, our success is tied to the progress and prosperity of the communities where we operate. In line with the U.N. Sustainable Development Goals, we believe that healthy, educated communities are critical to that success."
Surviving Voices is a program of the National AIDS Memorial created to ensure the myriad stories and lessons of the epidemic are captured, curated, and retained for current and future generations. "Substance Users, the Recovery Community & AIDS" is the sixth film produced in this multi-year oral history initiative, which also includes "The Transgender Community & AIDS," "The A&PI Community & AIDS," "Women & AIDS," "The National Hemophilia Community & AIDS," and "The San Francisco Leather Community & AIDS."
"I hope that these mini-documentaries will be as inspiring for current and future generations confronting their own challenges as they were for us when we filmed them," said Fockele.
Learn more about the Surviving Voices, the National AIDS Memorial, its mission, programs and how to provide support at www.aidsmemorial.org.
Surviving Voices Mini-Documentary: Substance Users, Recovery Community and AIDS:
Governor Newsom signs HIV & Aging Act authored by Sen. John Laird
Sponsors of SB 258 include Equality California, AIDS Project Los Angeles (APLA) Health, Services & Advocacy for GLBT Elders (SAGE)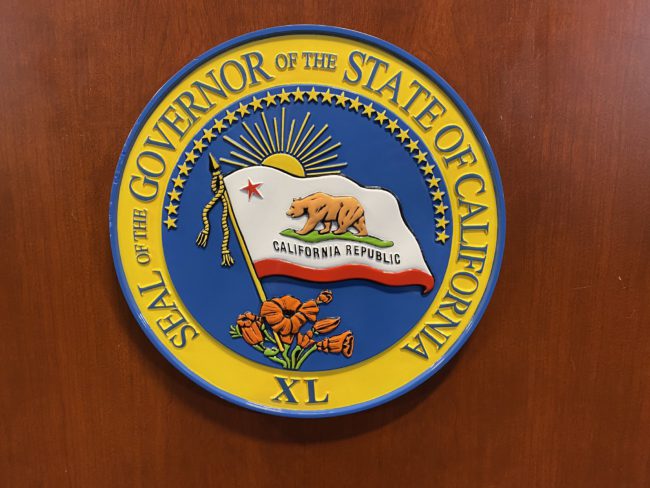 SACRAMENTO – On Friday Governor Gavin Newsom announced the signing of Senate Bill 258, the HIV & Aging Act, authored by Senator John Laird (D – Santa Cruz). Senate Bill 258 will ensure HIV+ seniors are included in the definition of "greatest social need".
"When I was the Santa Cruz AIDS Agency Director in the 1980's, it was our dream to have people living with HIV live into old age," said Senator Laird. "To be very clear, this group was not supposed to age. Governor Newsom signing the HIV & Aging Act is a historic moment for the LGBTQ community, and all those who have been affected by the HIV crisis."
With the recent advancements in HIV treatment, people with HIV can keep the virus suppressed and live long and healthy lives. For this reason, the number of HIV positive older people is increasing. According to a 2018 California HIV Surveillance Report published by the California Department of Public Health, over half of the people living with the virus in California are now aged 50 years or older. This same report shows that 15 percent of newly diagnosed patients were age 50 and older in that same year.
Sponsors of SB 258 include Equality California, AIDS Project Los Angeles (APLA) Health, Services & Advocacy for GLBT Elders (SAGE), and the Los Angeles LGBT Center.

Equality California Legislative Director Tami A. Martin notes, "After surviving the darkest days of the AIDS epidemic, many Californians living with HIV are now over the age of 50, but in dire need of support. Thanks to Governor Newsom, Senator Laird and HIV advocates, the Golden State will now make sure that our elders living with HIV have access to food assistance, job training, transportation or any other vital services. We applaud Governor Gavin Newsom for signing the HIV & Aging Act into law, making California just the second state to ensure older Californians living with HIV don't just continue to survive, but thrive."
"Thanks to effective treatments, people with HIV are living longer than we could have ever imagined just a few decades ago and now a majority of people with HIV in California are over 50 years old. Unfortunately, our current health and social service systems are not yet prepared to address the unique needs of this population," APLA Health Chief Executive Officer Craig E. Thompson said adding; "Many older people with HIV are long term survivors of the AIDS epidemic. They have lost countless loved ones and entire networks of social support. They also continue to face discrimination and alarming levels of stigma. We thank Senator Laird for his leadership on this historic bill to ensure that people aging with HIV have the resources and support they need to thrive and age with dignity."
"We must ensure that LGBTQ seniors have the affirming care and support so they can age in peace with dignity," stated Laird. "It's incumbent upon us to not force individuals back into the closet for them to access adequate care. Once again, I'd like to applaud the Governor for his continued support of the LBGTQ community and to my colleagues for making this a priority bill."
The HIV & Aging Act received unanimous bipartisan support through both chambers of the Legislature and is a legislative priority for the California Legislative LGBTQ Caucus.
Senate Bill 258 will go into effect January 1, 2022.