LA County Military Veteran Affairs resiliency program for women veterans
The program is grounded in the innate capacity of humans to heal, and the wolves ability to model and mirror healing for us

ACTON, CA. – The County of Los Angeles Department of Military and Veterans Affairs (MVA) and The Wolf Connection are partnering to provide women veterans a free course in resiliency, especially for those affected by trauma.   
Eight on-site sessions will be held once a week during summer/fall 2021 at the Wolf Heart Ranch in Acton, CA from 9:00 AM – 2:00 PM.
This eight-session signature program will foster a pack experience for Women Veterans. The program is grounded in the innate capacity of humans to heal, and the wolves ability to model and mirror healing for us. The wolves, wolf dogs and human facilitators will offer life affirming self-regulation and resiliency strategies. You will be invited to consider your unique role in the pack, and the gifts that you offer to your community and society at large.
"The hardest part of coming back home was to be rejected by people because of the way I look. I gave everything for them and their families, and I never thought this would happen. Being unconditionally accepted and loved by Willow [wolf] has literally changed my life. I feel a huge weight releasing off my chest, as if one of my lungs was missing too and now I have it back. –From an explosive-disposal unit service member
As crazy and chaotic as the deployment was, I find civilian life a lot crazier. There is no ROE (rules of engagement) here. I am anxious all the time, more than I was in Afghanistan. But after a day here with the wolves, I feel like I have a pack again. I feel they understand me. –From a veteran battling depression and homelessness
Apply here to be part of this one-of-a-kind program.
The LA County Department of Military and Veterans Affairs (DMVA) provides assistance to LA County veterans, active service members and their families with resources, programs, services and state and federal benefits, including: compensation and pension claims, burial benefits and services, medical and mental health referral, education and vocational rehabilitation, home loans and grants applications, employment and job placement assistance, DMV veteran designation, legal service referrals, appeal processes, incarcerated veterans and aid and attendance.
A March for the Women of Afghanistan
In Los Angeles and West Hollywood, Afghan youth and activists will meet on the Sunset Strip and march to West Hollywood Park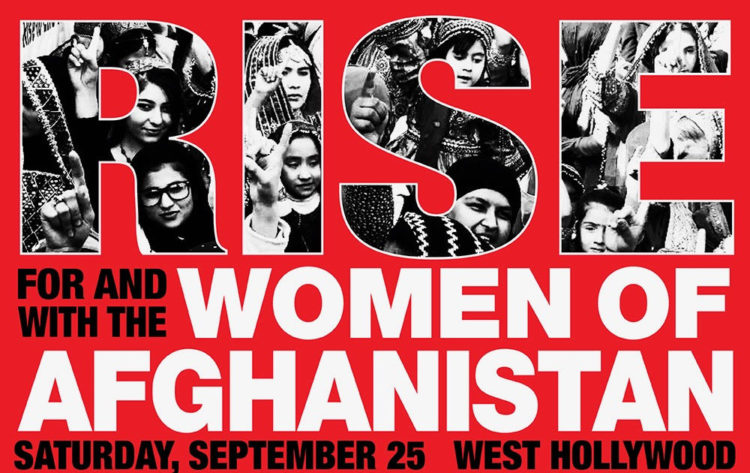 WEST HOLLYWOOD – Individuals and groups from over 85 countries have come together #RiseForAndWithWomenOfAfghanistan.
THIS Saturday, 25 September, we will take to the streets in a global day of action. Worldwide events are being led by local Afghan activists and informed by activists on the ground in Afghanistan.
In Los Angeles and West Hollywood, Afghan youth and activists will meet on the Sunset Strip and march to West Hollywood Park (onebillionrising.org/riseLA)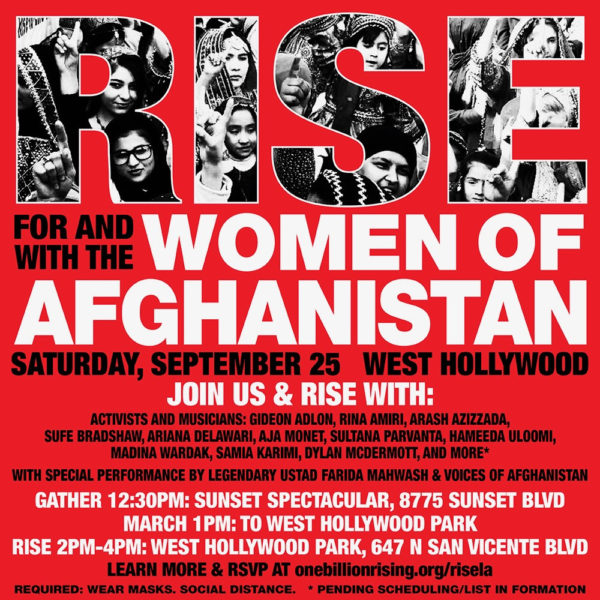 In New York City, a rally and action with Afghan activists, women's rights leaders, Broadway stars and more will take place at Dag Hammarskjold Plaza, in sight and sound of the United Nations as the UN General Assembly meets. (onebillionrising.org/risenewyork)
In cities and towns across the globe, activists, women's organizations, human rights groups, and high profile individuals are leading events, actions, risings (onebillionrising.org/events)
We cannot underestimate the power of our solidarity. Bearing witness to the violence and fear the Taliban is unleashing on Afghanistan will send a powerful message to the Afghan people – and women specifically – that they are not alone. Just as importantly, it will remind the Taliban that we see what they are doing and will not back down until all Afghan people live with the full human rights they deserve.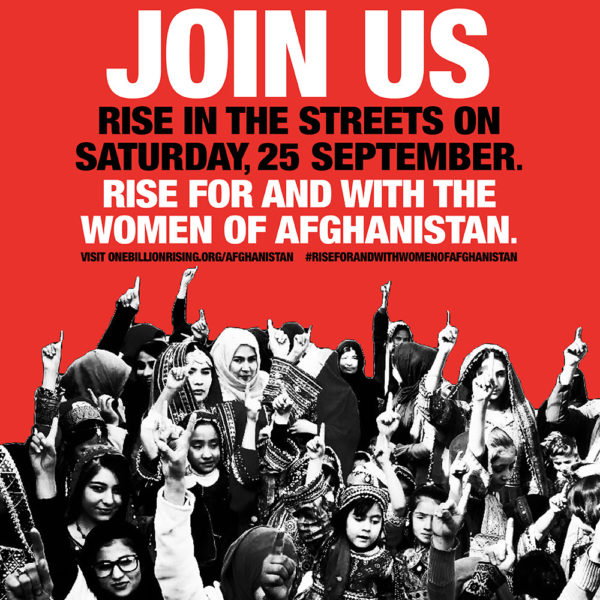 JOIN US. SPREAD THE WORD. For info and our demands/statement, visit: onebillionrising.org/afghanistan
Indoor large events required to verify vax or negative test for entry
COVID-19 test must be within 72 hours prior to event. Results can be printed, on a phone- with email/text msg results from test provider/lab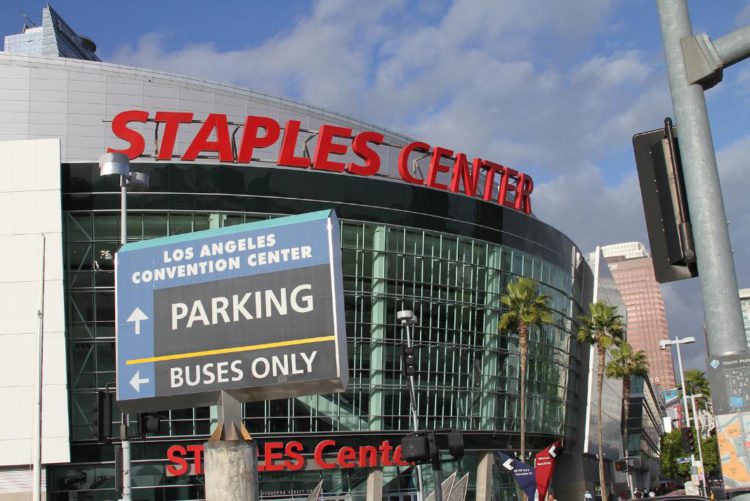 LOS ANGELES – As of September 20, the State requires that all attendees at indoor mega events show proof of full vaccination or a negative test result prior to entry. Self-attestation can no longer be used to verify an attendee's status as fully vaccinated or as proof of a negative COVID-19 test result.  
Indoor mega events are events with 1,000 or more attendees indoors and include, conventions, conferences, expos, concerts, shows, nightclubs, sporting events, live entertainment, and festivals.
Acceptable proof of vaccination status includes a photo identification with any one of the following:
CDC COVID-19 vaccination record card (white card)
World Health Organization (WHO) vaccine record card (yellow card)
California Department of Public Health (CDPH) COVID-19 digital vaccination record
Other COVID-19 digital vaccination record issued by an approved company
Documentation of vaccination from the healthcare provider or entity that provided the COVID-19 vaccines
California Immunization Registry (CAIR2) vaccination record
The vaccination proof should include the person's name, type of COVID-19 vaccine, and the date of the doses administered. The person can show the vaccination card, a photo of the card as a separate document, or a photo of the card stored on a phone or electronic device.
Acceptable proof of a negative test includes a photo identification with testing results that must include the person's name, type of COVID-19 viral test performed, and negative test result. The date when the COVID-19 test was taken must be within the 72 hours prior to the event. The test results can be a printed copy or on a phone, including an email or text message results from the test provider or laboratory.
"Empower Los Angeles," Trans job fair Wednesday, September 22
"Empower LA!" is the first in a series of career fairs to empower Trans & non-binary people recruitment efforts by participating companies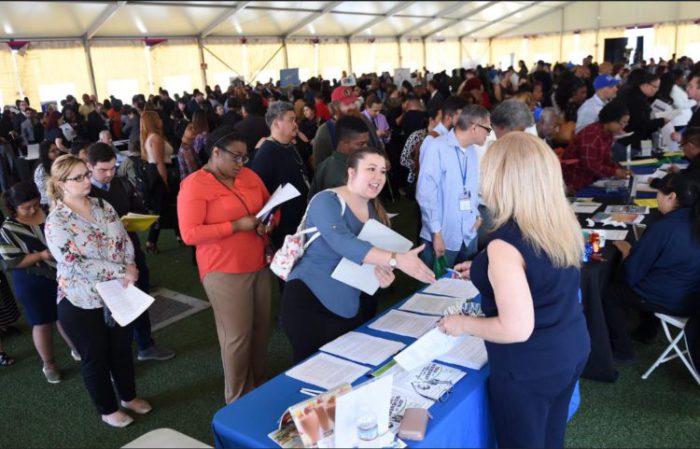 LOS ANGELES – The Human Rights Campaign (HRC) Foundation and TransCanWork, an organization committed to advancing transgender, gender diverse & intersex workplace inclusion, announced the launch of "Empower Los Angeles!" a virtual career fair for transgender and non-binary job seekers on Wednesday, September 22 from 11am to 3pm PST.
"It is already widely known that the transgender and non-binary communities face heightened levels of discrimination across all facets of society—while national unemployment rates have skyrocketed over the past 18 months, these folks now face compounded, threatening circumstances that contribute to further marginalization, economic oppression, and financial insecurity," said RaShawn Hawkins, Human Rights Campaign Workplace Equality Deputy Director. "Creating safe spaces for transgender and non-binary job seekers is critical to ensuring that they may begin a career with affirming, inclusive employers."
"Empower Los Angeles!" is the first in a series of career fairs that aim to economically empower the transgender and non-binary community through intentional recruitment efforts made by participating companies who are also working to support transgender and non-binary inclusive workforce development efforts. Each virtual event can host up to 60 employers, as well as 1,000 job seekers, per city via virtual exhibitor booths that are fully customizable and include various features such as video and chat functionality through the platform Brazen.
"I've heard and witnessed countless stories of friends and community members losing jobs, facing financial insecurity, and racking up debt just in order to survive, and that was long before the start of a pandemic," said Lexi Adsit, TransCanWork Executive Director. "This virtual career fair is just one of many ways we are helping to create a true culture shift—TransCanWork isn't just in the business of bringing together employers and potential employees, we're in the business of culture change to ensure long-term success and stability for the transgender, gender diverse and intersex community and our corporate partners."
During the height of the COVID-19 pandemic, HRC Foundation's Workplace Equality Program and TransCanWork quickly pivoted programming by providing additional employment support through an educational web series, "Who's Hiring?" that highlights LGBTQ+ affirming companies and open positions of employment. Now that the professional landscape has been permanently transformed, both organizations are dedicated to leveraging a strategic partnership to further impact employment mobility for transgender and non-binary people around the country. During the Los Angeles fair, Bank of America will be the Presenting Sponsor and Amgen will be the Platinum Sponsor. To register as a job seeker click here.
Data released by HRC and PSB Research outlines the economic impact of COVID-19 on the LGBTQ+ community, showing that the community is more likely to have faced financial and professional hardships.
30% of LGBTQ+ respondents had their work hours reduced, compared to 22% of the general population
27% of transgender or non-binary Americans who held or applied for a job reported being fired, denied a promotion or not hired for a job they applied for because they were trans or non-binary.
16% of transgender or non-binary people said they lost a job because they were trans or non-binary.