"Parks make life better month," proclaims LA County Board of Supervisors
Parks Make Life Better Month recognizes the positive community benefits of parks, open space, trails, recreation facilities and programs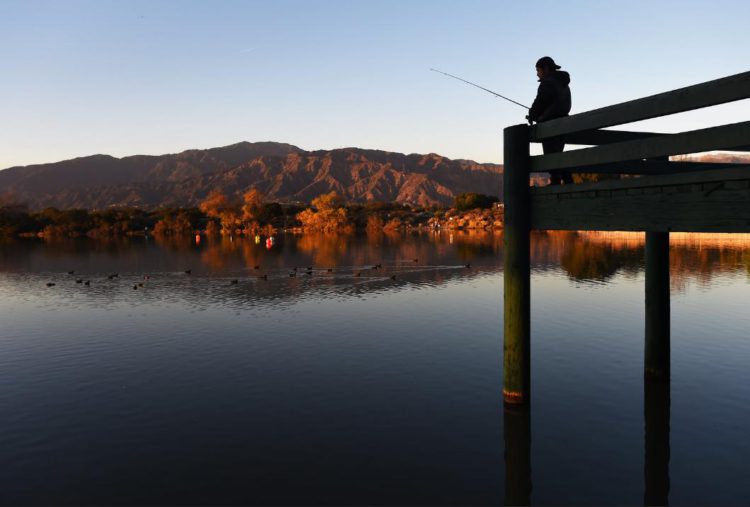 LOS ANGELES – The LA County Board of Supervisors unanimously approved a motion Tuesday proclaiming July as "Parks Make Life Better!" Month in recognition of the Los Angeles County Department of Parks and Recreation (LA County Parks) and the vital role local, community, regional parks, dog parks, nature centers, trails, open space, and facilities have on contributing to healthy people and communities.
The motion, made by Chair Hilda L. Solis, Supervisor of the First District, comes after LA County Parks experienced its highest number of visitors and demand on services in decades as County residents looked for critical recreation programs and facilities during COVID-19. LA County Parks never closed parks, trails or restrooms and hosted programs such as food distributions, providing thousands of families stability, and supported recovery through COVID-19 testing and vaccination sites. During a time of great uncertainty, loss, sadness and isolation, LA County Parks staff stood together in the service of others to continue the safe operations of parks and outdoor spaces.
"Los Angeles County parks serve as an essential component of the County's social fabric that unites people across regions and provides recreational opportunities for residents to live, play, and learn," said Chair Solis. "Throughout the pandemic we saw a surge in foot traffic across parks and trails, affirming the importance of outdoor spaces in enhancing and supporting the overall health and well-being of communities. By declaring July as Parks Make Life Better Month, we acknowledge the role of parks in supporting community health and elevate the work of our park employees who have worked diligently to ensure the continuation of park programming at a time when it was most needed."
LA County Parks also initiated grab-n-go events while simultaneously delivering pre-recorded and live virtual programming through LA County's Virtual Recreation Center Parks From Home. This exceedingly high volume of usage not only proves that parks are a crucial part of every, individual community they are in, but that they also serve as an entry point to care and social safety nets while being an anchor for those most impacted by community instability to seek refuge, rest and resilience.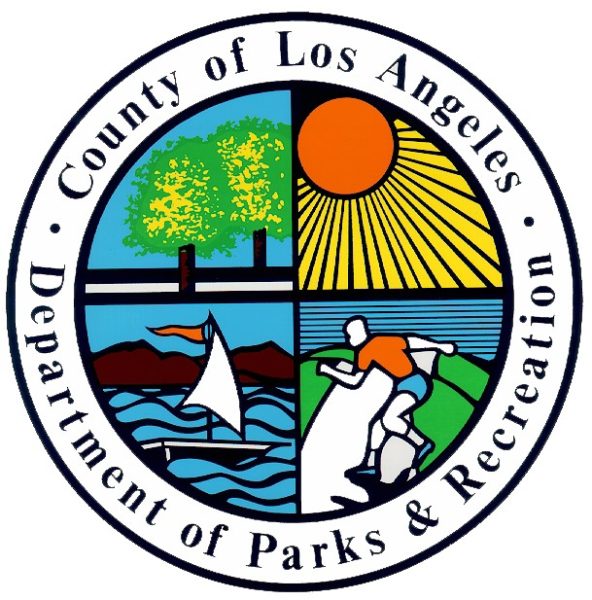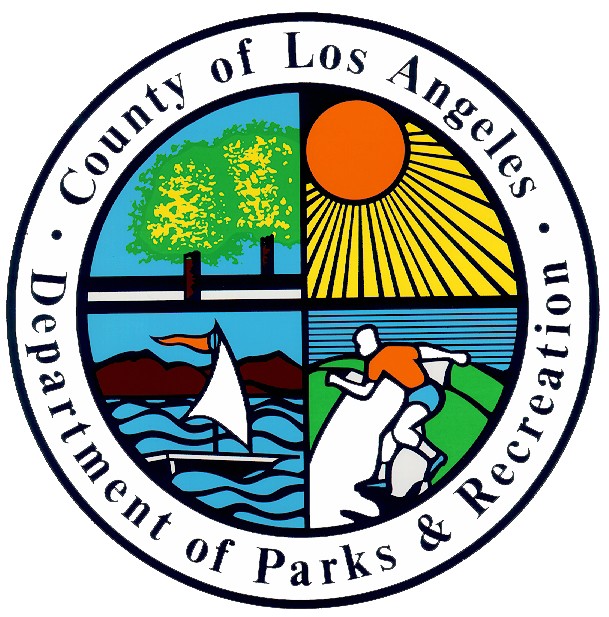 "Now more than ever, youth, families and seniors need access to parks and spaces to reconnect with others, engage in physical activity and experience the health benefits being in nature and outdoors offers." said Norma Edith García-González, Director of the County of Los Angeles Department of Parks and Recreation. "As we safely re-emerge from the pandemic this year, eliminating barriers to programs and services that promote health equity is essential. Parks Make Life Better month highlights the value of our Every Body Plays programming in providing access to swim, nature centers, recreational park programming in promoting health equity."
LA County's parks, recreation programs and facilities build healthy, active communities that aid in the prevention of chronic disease, and also improve the mental and emotional health of all community members. Recreational programs and services help residents experiencing violence heal from trauma and serve as safe havens. LA County's open space and natural recreation areas ensure the ecological beauty of the community is preserved and provide a place for children and adults to connect with nature as they enjoy the outdoors.
Parks Make Life Better Month recognizes the positive personal and community benefits of parks, open space, trails, recreation facilities and programs, nature education, and sports for able and disabled children, teens, adults, and seniors. By elevating the role of parks in building healthy people and communities, our goal is to inform the public on the many benefits of accessing parks, facilities, programs and services.
The Los Angeles County Department of Parks and Recreation manages 183 parks and operates a network of 70,079 acres of parkland, 475 sports amenities such as futsal, basketball, tennis, lawn bowling and multipurpose fields, 42 swimming pools, 15 wildlife sanctuaries, 10 nature centers that serve as a refuge for over 200 animals, 14 lakes – 3 of which are boating and swimming lakes, 5 equestrians centers, more than 210 miles of multi-use trails, the largest municipal golf system in the nation, consisting of 20 golf courses, in addition to the world-class Arboreta and Botanic Gardens and performance venues – Descanso Gardens, Los Angeles County Arboretum, Virginia Robinson Gardens and South Coast Botanic Gardens and the Hollywood Bowl and Ford Theaters.
A March for the Women of Afghanistan
In Los Angeles and West Hollywood, Afghan youth and activists will meet on the Sunset Strip and march to West Hollywood Park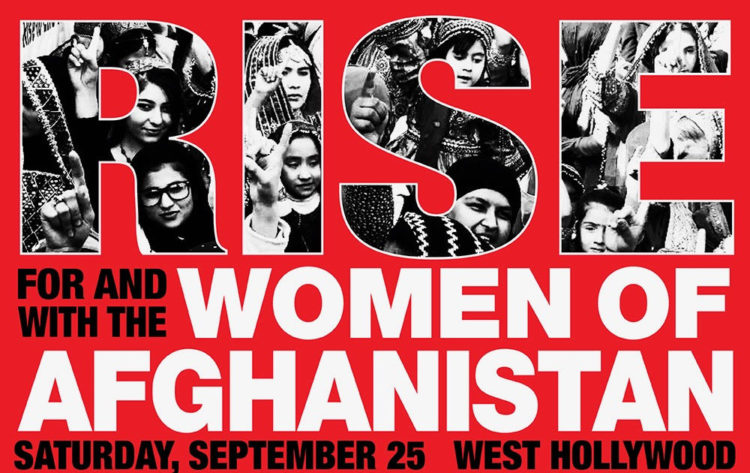 WEST HOLLYWOOD – Individuals and groups from over 85 countries have come together #RiseForAndWithWomenOfAfghanistan.
THIS Saturday, 25 September, we will take to the streets in a global day of action. Worldwide events are being led by local Afghan activists and informed by activists on the ground in Afghanistan.
In Los Angeles and West Hollywood, Afghan youth and activists will meet on the Sunset Strip and march to West Hollywood Park (onebillionrising.org/riseLA)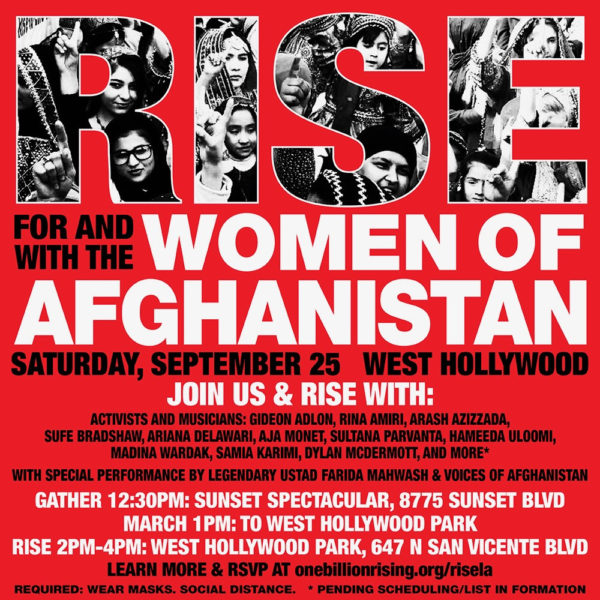 In New York City, a rally and action with Afghan activists, women's rights leaders, Broadway stars and more will take place at Dag Hammarskjold Plaza, in sight and sound of the United Nations as the UN General Assembly meets. (onebillionrising.org/risenewyork)
In cities and towns across the globe, activists, women's organizations, human rights groups, and high profile individuals are leading events, actions, risings (onebillionrising.org/events)
We cannot underestimate the power of our solidarity. Bearing witness to the violence and fear the Taliban is unleashing on Afghanistan will send a powerful message to the Afghan people – and women specifically – that they are not alone. Just as importantly, it will remind the Taliban that we see what they are doing and will not back down until all Afghan people live with the full human rights they deserve.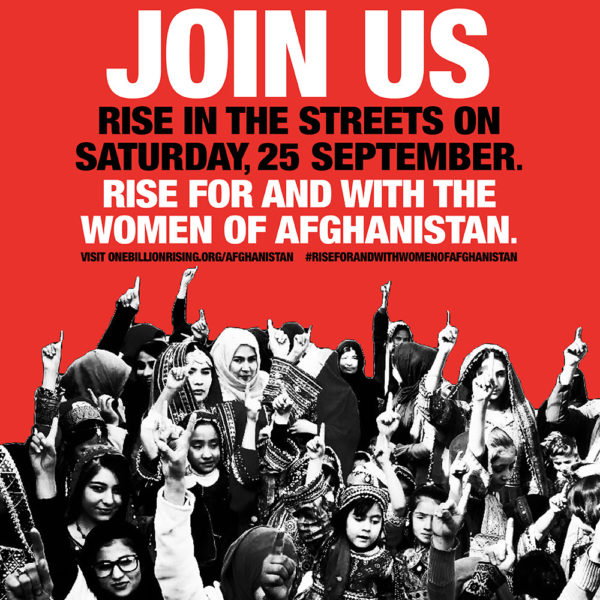 JOIN US. SPREAD THE WORD. For info and our demands/statement, visit: onebillionrising.org/afghanistan
Indoor large events required to verify vax or negative test for entry
COVID-19 test must be within 72 hours prior to event. Results can be printed, on a phone- with email/text msg results from test provider/lab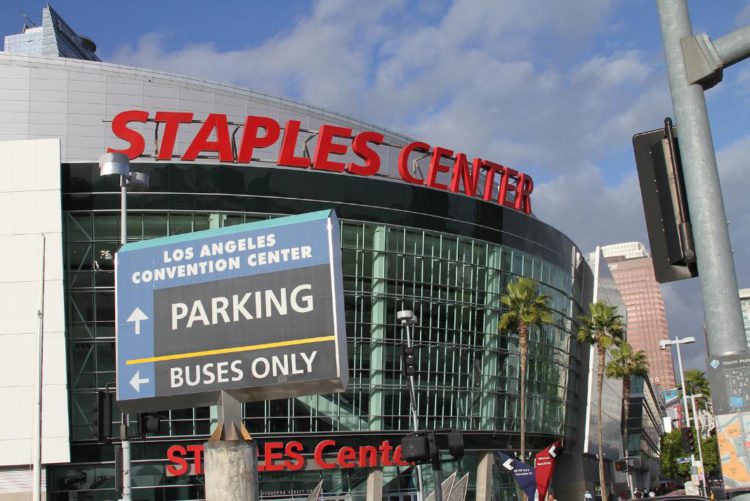 LOS ANGELES – As of September 20, the State requires that all attendees at indoor mega events show proof of full vaccination or a negative test result prior to entry. Self-attestation can no longer be used to verify an attendee's status as fully vaccinated or as proof of a negative COVID-19 test result.  
Indoor mega events are events with 1,000 or more attendees indoors and include, conventions, conferences, expos, concerts, shows, nightclubs, sporting events, live entertainment, and festivals.
Acceptable proof of vaccination status includes a photo identification with any one of the following:
CDC COVID-19 vaccination record card (white card)
World Health Organization (WHO) vaccine record card (yellow card)
California Department of Public Health (CDPH) COVID-19 digital vaccination record
Other COVID-19 digital vaccination record issued by an approved company
Documentation of vaccination from the healthcare provider or entity that provided the COVID-19 vaccines
California Immunization Registry (CAIR2) vaccination record
The vaccination proof should include the person's name, type of COVID-19 vaccine, and the date of the doses administered. The person can show the vaccination card, a photo of the card as a separate document, or a photo of the card stored on a phone or electronic device.
Acceptable proof of a negative test includes a photo identification with testing results that must include the person's name, type of COVID-19 viral test performed, and negative test result. The date when the COVID-19 test was taken must be within the 72 hours prior to the event. The test results can be a printed copy or on a phone, including an email or text message results from the test provider or laboratory.
"Empower Los Angeles," Trans job fair Wednesday, September 22
"Empower LA!" is the first in a series of career fairs to empower Trans & non-binary people recruitment efforts by participating companies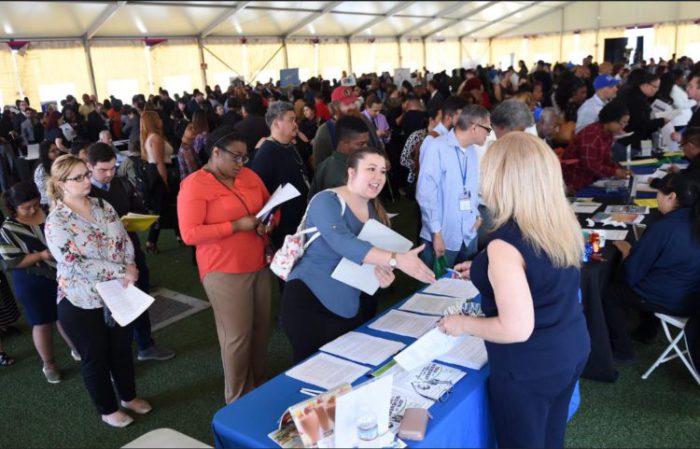 LOS ANGELES – The Human Rights Campaign (HRC) Foundation and TransCanWork, an organization committed to advancing transgender, gender diverse & intersex workplace inclusion, announced the launch of "Empower Los Angeles!" a virtual career fair for transgender and non-binary job seekers on Wednesday, September 22 from 11am to 3pm PST.
"It is already widely known that the transgender and non-binary communities face heightened levels of discrimination across all facets of society—while national unemployment rates have skyrocketed over the past 18 months, these folks now face compounded, threatening circumstances that contribute to further marginalization, economic oppression, and financial insecurity," said RaShawn Hawkins, Human Rights Campaign Workplace Equality Deputy Director. "Creating safe spaces for transgender and non-binary job seekers is critical to ensuring that they may begin a career with affirming, inclusive employers."
"Empower Los Angeles!" is the first in a series of career fairs that aim to economically empower the transgender and non-binary community through intentional recruitment efforts made by participating companies who are also working to support transgender and non-binary inclusive workforce development efforts. Each virtual event can host up to 60 employers, as well as 1,000 job seekers, per city via virtual exhibitor booths that are fully customizable and include various features such as video and chat functionality through the platform Brazen.
"I've heard and witnessed countless stories of friends and community members losing jobs, facing financial insecurity, and racking up debt just in order to survive, and that was long before the start of a pandemic," said Lexi Adsit, TransCanWork Executive Director. "This virtual career fair is just one of many ways we are helping to create a true culture shift—TransCanWork isn't just in the business of bringing together employers and potential employees, we're in the business of culture change to ensure long-term success and stability for the transgender, gender diverse and intersex community and our corporate partners."
During the height of the COVID-19 pandemic, HRC Foundation's Workplace Equality Program and TransCanWork quickly pivoted programming by providing additional employment support through an educational web series, "Who's Hiring?" that highlights LGBTQ+ affirming companies and open positions of employment. Now that the professional landscape has been permanently transformed, both organizations are dedicated to leveraging a strategic partnership to further impact employment mobility for transgender and non-binary people around the country. During the Los Angeles fair, Bank of America will be the Presenting Sponsor and Amgen will be the Platinum Sponsor. To register as a job seeker click here.
Data released by HRC and PSB Research outlines the economic impact of COVID-19 on the LGBTQ+ community, showing that the community is more likely to have faced financial and professional hardships.
30% of LGBTQ+ respondents had their work hours reduced, compared to 22% of the general population
27% of transgender or non-binary Americans who held or applied for a job reported being fired, denied a promotion or not hired for a job they applied for because they were trans or non-binary.
16% of transgender or non-binary people said they lost a job because they were trans or non-binary.