The West Hollywood City Council must stand with women against abuse
I was forced to go on unemployment for the first time in my life, similar to many of my coworkers who have always worked extremely hard.
By Norma Hernandez | LOS ANGELES – My name is Norma Hernandez, and I worked at the Mondrian Hotel in West Hollywood as a housekeeper for 12 years. For all that time, I would wake up at the crack of dawn and go to work to be able to provide for my 3 boys. My work has always been my livelihood.
I worked hard every day to build a better life for myself and my family. Then the pandemic hit. At first it was a temporary closure. The hotel called a meeting to inform us that we would have to shut down for a few weeks. Three weeks later, me and my coworkers received a letter that we had been fired. I panicked. What was I going to do about my mortgage?
I was forced to go on unemployment for the first time in my life, similar to many of my coworkers who have always worked extremely hard as immigrants to this country.
"I should not have to go without water during my shift to finish cleaning dirty rooms."
Many of my coworkers worked at the hotel for even longer than me, 20 or 30 plus years. The industry has reopened and to date many of us have heard nothing from the hotel about whether we should expect our jobs back. It has been shocking for me, especially since I was always the kind of person who would pick up extra shifts on my days off when the company needed me.
Even before the pandemic, we faced difficult circumstances in the hotel. Every day we were assigned 12 rooms to clean. I was sometimes unable to finish the rooms during my shift because guests would check out late or rooms would be excessively dirty after a big party. When I would get an extremely dirty room, it could take up to two hours to clean. In order to finish my daily assignments, I would go without water to avoid bathroom breaks and save time. I would often skip my lunch and my breaks. And I would come home so tired that I would not have energy to spend quality time with my children.
I faced these circumstances for 12 years, and yet I consistently gave the company my best work.
I am speaking out on behalf of all hotel workers in West Hollywood because we are tired of being treated as if we are invisible. We make the beds, cook the food, bus the tables, and wash the dishes that have built the tourism industry in West Hollywood. We do the work. We deserve to share in the industry's recovery, and to work safely from abuse too.
It is women like myself who have worked long hours and endured decades of heavy workloads with inadequate compensation to provide for our families and make West Hollywood the tourism destination that it is. We have been some of the hardest hit economically by this pandemic, while hotel owners like mine have worried more about how to make money and not enough about its workers. It is on the backs of workers like me that Pebblebrook is able to profit off of 5 out of the 22 hotels here in West Hollywood.
I know that the residents of West Hollywood support workers like myself and understand that this policy is meant to protect us and uplift our city. Similar policies have been passed in cities like Long Beach and Santa Monica. The West Hollywood City Council can lead the way and pass the most progressive law to date.
We urge the West Hollywood City Council to stand on the right side of history and put women workers first, and stand with us against abuse by passing a policy that would provide us guaranteed workplace protections.
Me and my coworkers have dedicated decades of our lives to our jobs. We want to go back to work, and we want to go back to a workplace where we are compensated fairly for the work that we do. As housekeepers we often must work alone in isolated areas of the hotel and having protections from sexual assault, like panic buttons, would make me feel safer. These are the types of protections from abuse the West Hollywood City Council can provide on July 19 and we hope that they listen to us.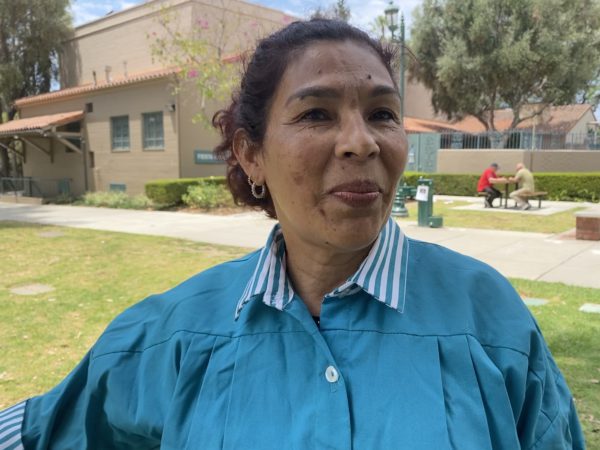 Norma Hernandez has been a housekeeper at Mondrian Hotel in West Hollywood, California, for13 years.
Opinions and viewpoints expressed are solely those of the author and do not reflect the viewpoint of the Los Angeles Blade, Los Angeles Blade Media LLC and publication does not constitute endorsement.
Why I'm running: Christy Smith
Reproductive freedom, marriage equality, trans rights and more are under the most dire, imminent threats they've faced in decades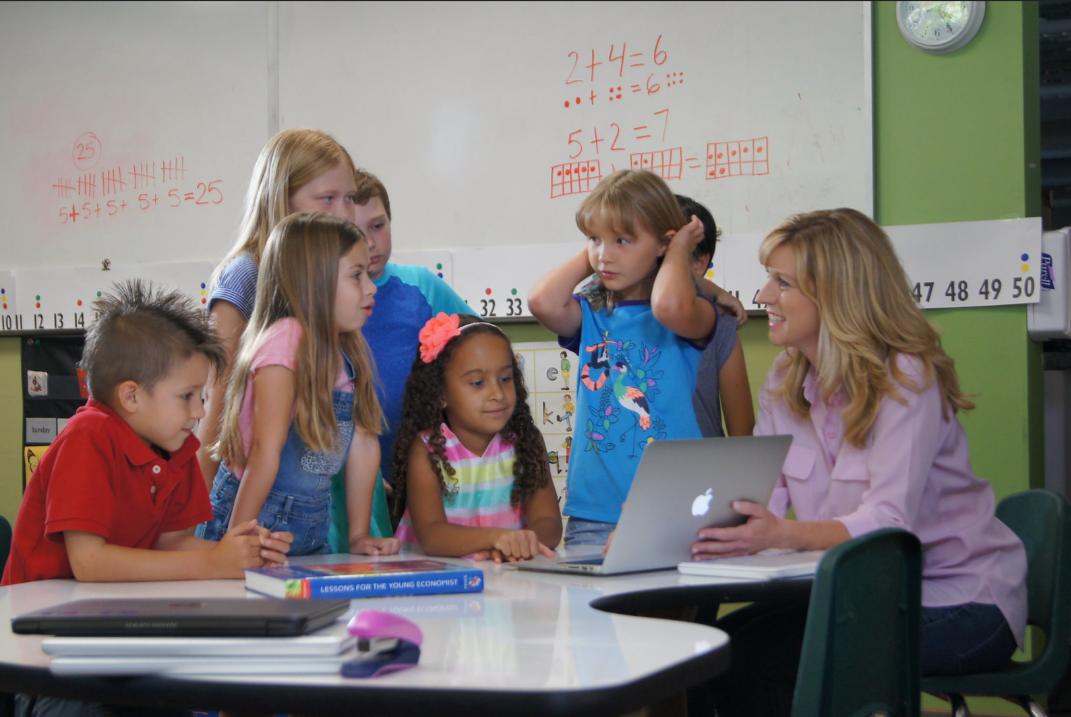 By Christy Smith | SANTA CLARITA – I'm Christy Smith, a former State Assemblywoman, local school board member, education activist, mom, and 40-year resident of Santa Clarita who is running to serve the 27th Congressional District.
During my brief time in the Assembly, I authored nine bills that were signed into law, including a landmark law that removes barriers for survivors of human trafficking to access victims' compensation as well as education reform and college affordability bills.
I'm running for Congress to fight for the issues that matter most to the people of the 27th District– advancing educational, social, economic, and environmental equity and fighting for a better future for everyone.
The present challenges we face right now offer myriad critical causes that demand our activism: voting rights, the climate crisis, reproductive freedom, LGBTQ+ rights, and economic justice. For me, making the leap from lifelong activism to running for Congress has been a leap of both faith and desperation.
The energy that stems from the incredible relentless activism here in California restores my faith that a better, more just future is possible and that we are charting that course right here and now. But, desperation because of our bleak situation drives me as well. As a mother and an eternal optimist, I am desperate to leave a functioning democracy and just society to the next generation.
The country we leave to the next generation will be the most diverse in history with greater challenges than any faced before. We are leaving them ill prepared. More troubling, the hard-fought gains of the social movements who came before us in the fight for privacy, liberty, equity, and justice are the very targets that insidious political operatives have chosen to use as the wedge to create factionalism in our national community.
Reproductive freedom, marriage equality, trans rights and more are under the most dire, imminent threats they've faced in decades. I am running for Congress, desperate to hold the line on the progress and stand defiantly for the grand, achievable dream of building a more perfect union.
In Congress, I'll fight to keep our communities safe, combatting hate crimes, defending reproductive rights, and passing laws that ensure the full, lived equality of everyone. I'll also expand access to quality, affordable healthcare, fight to invest more resources in public education so every student can succeed, combat climate change and fight for environmental justice, get weapons of war off our streets, create an equitable economy that works for everyone, and protect our democracy.
In 2020, I ran against extremist Congressmember Mike Garcia and came within 333 votes of winning the race. Please join me, and we'll drive this extremist agenda out of LA County and fight for a better future for all of us.
Why I'm running: Ron Galperin
My agenda as State Controller is to scrutinize spending and to hold our state accountable for producing results
By Ron Galperin | LOS ANGELES – We are in a pivotal moment in our State and our nation. Trust in government is at an all-time low. Many have lost faith in the ability of government to perform. Our political discourse has devolved and facts are too often substituted with spin.
And so the kind of work that a Controller does – helping to keep government working, honest, and effective – is now more important than ever. That's why I'm running for CA State Controller – and why I'm asking for your vote.
As the elected Controller of the City of Los Angeles, it's my job to be the truth-teller, the adult in the room, the visionary, and the watchdog. I have reimagined what a Controller's office could be – and I want to do the same for our state. And, as L.A.'s first and only openly LGBTQ+ citywide elected official – and the first in my family born in the U.S. – I know how much representation matters, and I feel a special responsibility to be a voice and a leader for inclusion and for equity.
When I first took office in 2013, I brought to the job of Controller my experiences as a journalist, an attorney and a businessperson – along with an understanding of government, having led two city commissions. My office has brought radical transparency to L.A., including our open checkbook, putting every account online, trackers for every dollar spent and dashboards measuring performance.
It isn't just about money – but about how we're impacting people's lives. During COVID, we mapped thousands of free food distribution centers and have continued to update this resource. I have also used my office to be an advocate for increasing equity through our city's first Equity Index, and reports on Pay Equity and Diversity with Equity. I've been a strong proponent of contracting equity – seeking to have more government contracts with small, minority and LGBTQ+ owned businesses. My office has also highlighted and worked to address the impacts of COVID on our LGBTQ+ households and we launched a comprehensive map of resources for homeless LGBTQ+ youth. My intent is to continue this crucial work as State Controller.
The State Controller is the Chief Fiscal Officer of the fifth largest economy in the world. Although this position yields a great deal of power and impacts the day-to-day lives of every Californian — many people still don't know too much about what a Controller does – or can do. In addition to serving as the state's finance watchdog, the Controller is responsible for responsibly disbursing the state's financial resources, independently auditing government agencies that spend state funds, issuing financial reports, and administering the payroll system of state employees.
The CA Controller also serves on more than six dozen boards and commissions, including the California Health Facilities Financing Authority, State Lands Commission, California State Teachers' Retirement System, California Public Employees' Retirement System, Board of Equalization, Franchise Tax Board, California Pollution Control Financing Authority, the California Debt Limit Allocation Commission, California Alternative Energy Source Financing Authority, the California Education Facilities Authority, and the California Victim Compensation Board. In short, it is a job that is charged with keeping our government honest, accountable and effective.
My agenda as State Controller is to scrutinize spending and to hold our state accountable for producing results. I want the Controller's office to be THE place for people to see information that they trust, for ideas and for solutions to our greatest challenges.
I will continue to be a relentless and independent force when addressing the dual crises of homelessness and lack of affordable housing – as I have in L.A., holding politicians accountable through groundbreaking reports on homelessness spending – and how we can and must make more progress with the monies we're spending. And, I have an actual action plan to create transparency and accountability on homelessness and affordable housing across California. We can and must use the resources at our disposal to house people now. For example, using vacant, publicly-owned properties would bring thousands of people off the streets, and help them get access to health, mental health and other critical services they so badly need.
California needs a Controller not only with the experience and credibility to safeguard the people's dollars – but the commitment to making sure California is using its resources to do the most good for our diverse communities. And, as the father of twins with my husband, I want to see a better future for all Californians.

As State Controller, I will use the power of this office to break down injustice and systemic discrimination that exists throughout California and to build a more equitable future for all our residents. You can learn more at www.RonforCalifornia.com. Please join me!
Why I'm running: Rick Chavez Zbur
Let me tell you a little more about myself and why I'm running for an Assembly seat to represent Los Angeles AD-51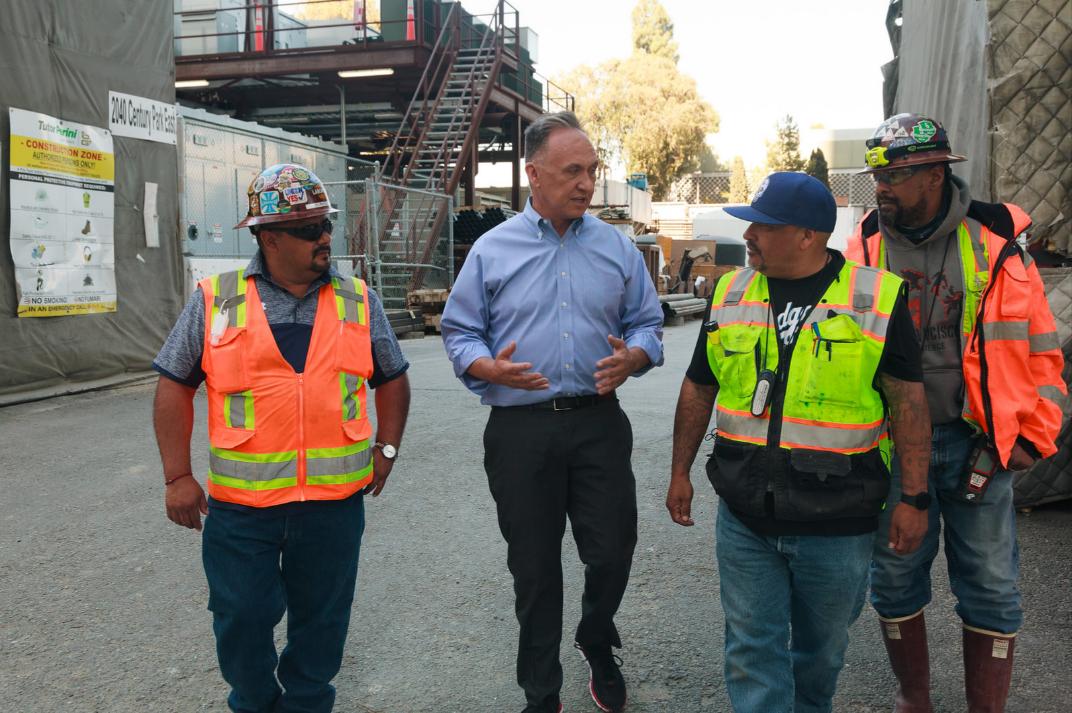 By Rick Chavez Zbur | LOS ANGELES – My name is Rick Chavez Zbur.  You may know me from my time as Executive Director of Equality California, California's statewide LGBTQ+ civil rights organization, but let me tell you a little more about myself and why I'm running for AD-51.
I grew up in a small farming community in rural New Mexico, the same community where my mother, Linda Chavez Zbur, and her family lived for generations. The community was socially conservative and I didn't know a single LGBTQ+ person. Any kid who was suspected of being LGBTQ was relentlessly bullied and taunted, and I could not even let myself think about the fact that I might be gay.
My dad dropped out of high school to help support his family but later used the G.I. bill to go back to high school and college to become a college professor. He taught me the importance of community service. He was a dedicated Democratic activist, and I remember him saying that we needed to support Democrats because that is the party dedicated to improving the lives of working people. My dad and I used campaign candidates together door to door and at the polls. Given my dad's influence, I always thought I might have a career in public service.
But when I began coming to terms with my sexual orientation while at Harvard Law School in the 1980's, I decided that a career in government was not possible for me as a gay man. It was a very different time and there were virtually no "out" gay elected officials. So I moved to Los Angeles and became an environmental lawyer, in large part because I had seen how contaminated groundwater had caused so many people in the farm community I grew up in to become ill, including several uncles and cousins.
Ironically, my lived experience as a gay man that caused me to stay away from government is exactly what brought me back into politics. During the early years of the AIDS crisis, I saw scores of my friends become ill and die, while our elected officials did virtually nothing. The AIDS crisis motivated me to get off the sidelines. So, I came out at work and became the first "out" lawyer at Latham & Watkins. I began supporting, organizing and fundraising for candidates who were willing to fight AIDS and for the LGBTQ+ community. I also joined the boards of Lambda Legal and Children Affected by AIDS Foundation and supported the work of Equality California. More recently, I joined the board of Planned Parenthood—Los Angeles because abortion rights and LGBTQ+ civil rights are inextricably joined.
I also became deeply engaged in the environmental movement. I have served on the Board of the California Environmental Voters (formerly California League of Conservation Voters) for over 20 years — and as President for six of those years. As board president, I led the organization to prioritize environmental justice and the vulnerable communities that are hardest hit by pollution, as well as sustainable housing and green job programs to address climate change.
In 2014, I left my law firm to become the Executive Director of Equality California, the nation's largest statewide LGBTQ+ civil rights organization. At Equality California, I led the organization through a period of significant growth and an expansion of its mission to include advancing civil rights and social justice for the diverse communities to which LGBTQ+ people belong — communities of color, communities of faith, immigrants, women and people living with HIV. I'm very proud of the significant accomplishments during my leadership. With our partners, we passed almost 100 new laws, including a model law to reform our discriminatory HIV criminal laws. We passed laws to protect LGBTQ+ seniors in long term care facilities, transgender and non-binary people who are incarcerated and LGBTQ+ people facing homelessness. We fought for immigration rights, universal healthcare, the $15 minimum wage, gun safety legislation, and criminal justice and anti-racism reform. We banned the use of the gay/trans panic defense in California Courts, and passed laws that allow people to obtain HIV prevention medications (PrEP and PEP) at pharmacies without a prescription. We launched new programs to assure that our schools are safe and supportive for LGBTQ+ and all kids.
I was urged and inspired to run for the Assembly by my sister, Jackie, who lost her three-year battle with ALS. Watching her fight this truly horrendous disease — both physically and financially, spending her entire life's savings on her care — broke my heart and devastated my entire family. I saw first-hand that not only is our healthcare system broken, but so is our social safety net — especially for seniors and people with disabilities.
I know too many families in our community, throughout California and around the world have endured similar pain over the past couple years— and that's why I decided to run for the California Assembly to fight for real solutions on the critical issues facing us today. For decades, I have worked from the outside and I know how to build consensus to pass cutting edge bills in the Legislature. I have the background, commitment and policy-experience to make real change on our communities' toughest challenges—housing/homelessness, hate crimes, climate action, LGBTQ civil rights and more. I am proud to be the only candidate endorsed by the California Democratic Party, Planned Parenthood, Equality California, Stonewall Democratic Club, California Environmental Voters, as well as Governor Gavin Newsom, Supervisor Sheila Kuehl and Congressman Adam Schiff. I would be honored to have your support too!