China shuts down LGBTQ student groups social media
The censorship sparked immediate outrage by some LGBTQ groups while others fearful of escalation remained silent.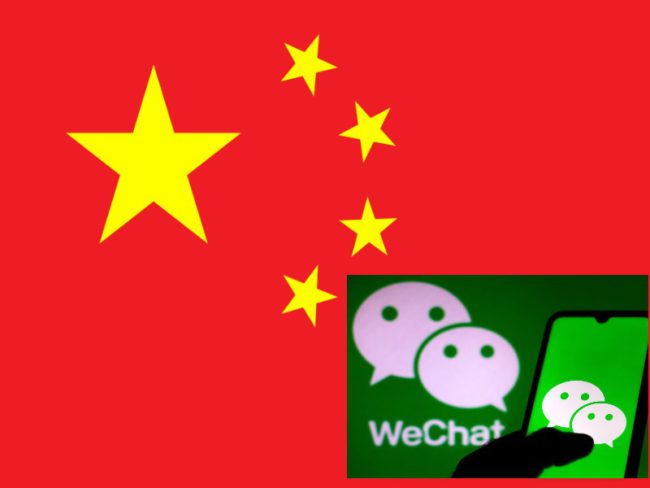 GUANGZHOU, Guangdong Province, China – The Cyberspace Administration of China (CAC) (国家互联网信息办公室) this past week permanently disabled and deleted dozens of LGBTQ student organizations WeChat accounts (请在电脑浏览器上访问) across China.
The accounts, which were primarily managed by students, advocate LGBTQ and gender equality, and providing support to LGBTQ students on university and college campuses.
The pages of those accounts now display the message: "According to internet regulations, we have screened all content and suspended this account." The names of the accounts have been changed to "Unnamed."
Tencent Holdings Ltd., also known as Tencent (腾讯控股有限公司) which owns WeChat has not responded to numerous media requests for comment nor did the company acknowledge deletion of the accounts. In this regard, the Cyberspace Administration of China has also not responded to requests for comment.
The censorship sparked immediate outrage by some LGBTQ groups while others fearful of escalation remained silent. Two of the groups affected issued separate media statements posted to the Chinese social media platform Sina Weibo (新浪微博).
"Our activities will not stop due to the closure. On the contrary, we hope to use this opportunity to start again with a continued focus on gender and society, and to embrace courage and love," Fudan University's Zhihe Society Fudan University's Zhihe Society said.
Tsinghua University's Wudaokou Purple said that although it was "frustrated" that its "years of hard work" had been "burned" at one go, it has only made them closer. The schools are rated as two of China's top universities and colleges.
In an email to the Blade Saturday, an activist from Hong Kong who spoke on the condition of remaining anonymous, pointed out that in recent years the government has moved towards becoming more intolerant and homophobic towards LGBTQ people.
Hu Xijin, editor-in-chief of state-owned tabloid Global Times, wrote on Weibo that pressure from LGBT peoples' relatives reflected deeply ingrained Chinese ideas that could not be made "politically correct."
"It is impossible for China to get to the forefront of the world on this issue. Our certain degree of conservatism is inevitable and reasonable," he wrote. "LGBT in China at this stage should not seek to become a high-profile ideology."
Maryann Xue, a student at the University of Virginia, and an intern for the Hong Kong based English language newspaper, the South China Morning Post, reported that deletion of the WeChat accounts this week may be the result of a larger Chinese nationalist backlash against perceived Western influences, according to cultural academics.
"There is a tendency in China for some people to relate homosexuality and LGBT people to Western lifestyles or capitalistic, bourgeois decadence, so this was in line with a moral panic," said Hongwei Bao, an associate professor of media studies at the University of Nottingham and specialist in queer politics in China.
"Especially now, there's tension between China-West relations, so there is likely to be a heightened sense of nationalism which sees LGBT issues, feminist issues, as Western, as unfit for China."
Xue also noted that Aynne Kokas, an associate professor at the University of Virginia and expert on US-China media and technology relations, said the idea that LGBT is a Western imported concept is "particularly troubling" because it can be "mobilized within the context of Chinese national security regulations."
Acceptance of LGBTQ individuals in China has varied historically. In modern China, homosexuality is neither a crime nor officially regarded as an illness in China. For decades, the legal status of consensual same-sex activity between men was ambiguous- although at one point consensual sexual acts between people of the same sex were banned under a law on hooliganism in 1979 with punishments ranging from imprisonment to execution. That was cleared up in the revised criminal code of 1997 as China moved to decriminalize homosexuality.
In 2001, the Chinese Society of Psychiatry removed homosexuality from its list of mental disorders. This is consistent with the consensus of global medical associations that homosexuality is not a medical condition. But same-sex marriage is still illegal and the topic remains taboo socially.
In Washington on Wednesday, U.S. State Department spokesman Ned Price said the department was aware of the reports. He told a regular news briefing: "We're concerned that (China) has restricted the social media accounts of LGBTQI Plus student groups and NGOs that were merely expressing their views, exercising their right to freedom of expression and freedom of speech."
Advocacy groups in Africa condemn Uganda's Anti-Homosexuality Act
South African organizations criticize government's silence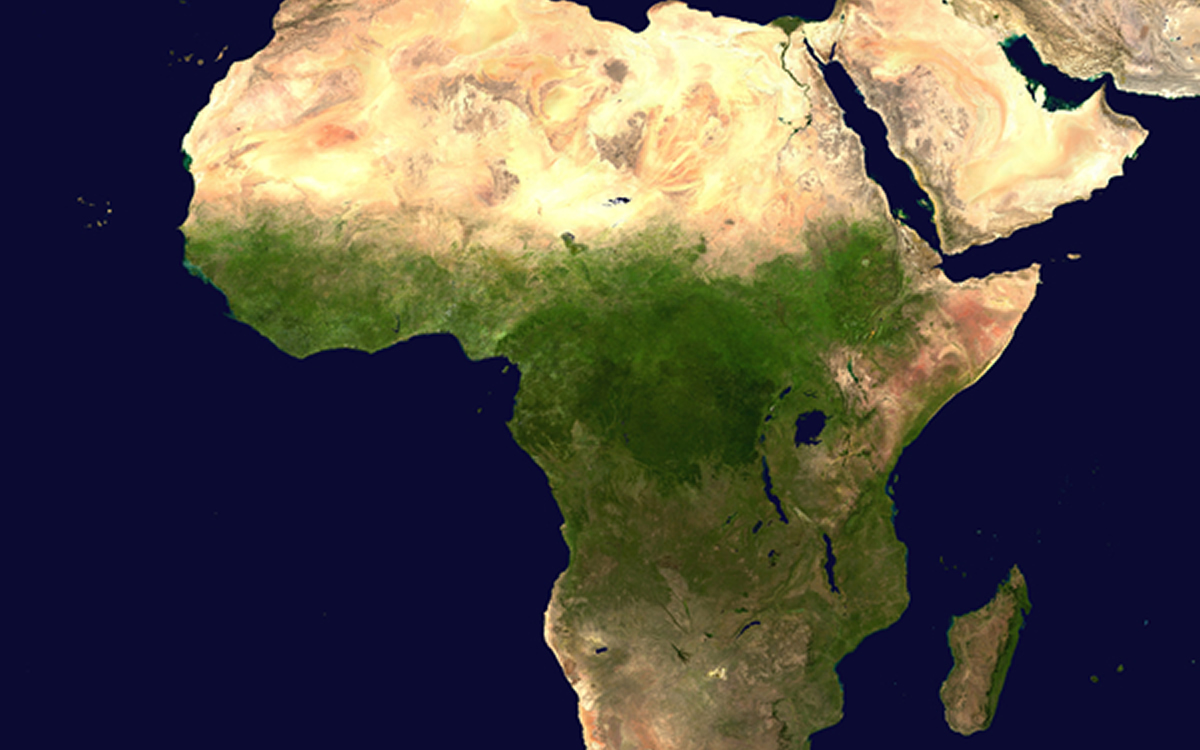 JOHANNESBURG — LGBTQ+ and intersex rights groups across Africa have condemned the signing of Uganda's Anti-Homosexuality Act that calls for the death penalty for "aggravated homosexuality."
Mpho Buntse, a spokesperson for Access Chapter 2, a South African LGBTQ+ and intersex advocacy organization, said it was very worrisome the South African government did not condemn the law, even though the country is the only one on the continent that fully upholds LGBTQ+ and intersex rights.
"It has really been apparent that South Africa would rather protect its diplomatic relations rather than impose on the sovereignty of a country like Uganda. However, we are not dealing with an issue of economic or financial diplomacy, but we are dealing with a human rights crisis. We are dealing with a situation where we could see potential violence being subjected to the LGBTQ+ community in Uganda, but not only to the LGBTQ+ community but the rest of the Ugandan population stands to be affected by this law because even if you don't identify as LGBTQ+ you will be compelled to report to the state those that you know that identify as LGBTQ+," said Buntse. "So we find it really problematic that we choose to be just spectators when we could or potentially have played an active role from the start of this."
Buntse noted Ugandan President Yoweri Museveni, who signed the Anti-Homosexuality Act on Monday, was in South Africa in late February.
"We didn't seize the opportunity to play an active role, so South Africa is always on a missed opportunity where we are now seeing a country to be a spectator instead of being an ally of the LGBTQ+ community," added Buntse.
Bruce Walker of Pretoria Pride, another South African advocacy group, said he was not surprised by the government's stance.
"They are showing their true colors," said Walker. "The governing party is full of homophobes. It's written in the constitution, the rights for the LGBTQI+ community, but they never support the LGBTQI+ community. They flatly ignore it. You either support and respect our constitution or not but as it stands they do not. They are far too scared to take a stand."
Gays And Lesbians of Zimbabwe also condemned the law, saying it violates human rights.
"This law blatantly violates the human rights of LGBTQ individuals in Uganda including the right to privacy, freedom from discrimination and the right to equal protection under the law We stand shoulder to shoulder with the Ugandan LGBTQ community through this difficult time," said GALZ in a statement. "We call on the Ugandan leadership to engage in constructive dialogue, and to work towards solutions that are inclusive and respectful to all individuals."
Lesbians, Gays and Bisexuals of Botswana, like GALZ, also condemned the law and expressed solidarity with LGBTQ+ and intersex Ugandans.
"It's a great disappointed to have the president assent the Anti-Homosexuality Bill," said LEGABIBO. "To all LGBTIQ+ identifying persons in Uganda, we stand in solidarity with you."
East Africa Trans Health and Advocacy Network also castigated the law. EATHAN, like LEGABIBO and GALZ, said it will continue to stand up for LGBTQ+ and intersex rights in Uganda.
"Sad day for LGBTIQ Ugandans. We stand with our trans, intersex and nonbinary Ugandans and the entire LGBTIQ community. We must keep fighting and have the law declared unconstitutional," said EATHAN.
We Are All Ghana, a Ghanaian LGBTQ+ and intersex rights group, in its reaction said the community in Uganda and across Africa should not be silenced.
"As we stand in solidarity with the Ugandan queer community, let us remind ourselves as the Ghanaian LGBTQ+ community and Africans as a whole that we must not allow ourselves to be bullied into silence. our rights are as human as anyone else's," said We Are All Ghana.
Shemerirwe Agnes, executive director of Africa Queer Network, a Uganda-based advocacy group, said there was nothing anyone or any particular organization could have done to dissuade Museveni from signing the bill.
"We are being attacked and killed since that bill was passed because the society and the police thought that just because that bill was passed it was now law so one would think that just because it's now law then it's now going to be implemented," said Agnes. "It was implemented even before it was signed into law there is nothing we can do now because President Museveni doesn't listen to anyone."
U.S. President Joe Biden is among those who have also condemned the Anti-Homosexuality Act.
The White House has announced it will "evaluate" the law's implications and how it may impact U.S. aid to Uganda. Advocacy groups, meanwhile, have challenged the Anti-Homosexuality Act in the Ugandan Constitutional Court.
Daniel Itai is the Washington Blade's Africa Correspondent.