China shuts down LGBTQ student groups social media
The censorship sparked immediate outrage by some LGBTQ groups while others fearful of escalation remained silent.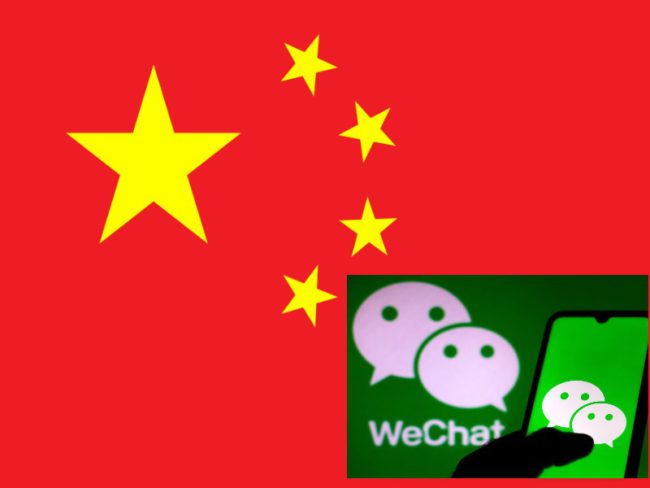 GUANGZHOU, Guangdong Province, China – The Cyberspace Administration of China (CAC) (国家互联网信息办公室) this past week permanently disabled and deleted dozens of LGBTQ student organizations WeChat accounts (请在电脑浏览器上访问) across China.
The accounts, which were primarily managed by students, advocate LGBTQ and gender equality, and providing support to LGBTQ students on university and college campuses.
The pages of those accounts now display the message: "According to internet regulations, we have screened all content and suspended this account." The names of the accounts have been changed to "Unnamed."
Tencent Holdings Ltd., also known as Tencent (腾讯控股有限公司) which owns WeChat has not responded to numerous media requests for comment nor did the company acknowledge deletion of the accounts. In this regard, the Cyberspace Administration of China has also not responded to requests for comment.
The censorship sparked immediate outrage by some LGBTQ groups while others fearful of escalation remained silent. Two of the groups affected issued separate media statements posted to the Chinese social media platform Sina Weibo (新浪微博).
"Our activities will not stop due to the closure. On the contrary, we hope to use this opportunity to start again with a continued focus on gender and society, and to embrace courage and love," Fudan University's Zhihe Society Fudan University's Zhihe Society said.
Tsinghua University's Wudaokou Purple said that although it was "frustrated" that its "years of hard work" had been "burned" at one go, it has only made them closer. The schools are rated as two of China's top universities and colleges.
In an email to the Blade Saturday, an activist from Hong Kong who spoke on the condition of remaining anonymous, pointed out that in recent years the government has moved towards becoming more intolerant and homophobic towards LGBTQ people.
Hu Xijin, editor-in-chief of state-owned tabloid Global Times, wrote on Weibo that pressure from LGBT peoples' relatives reflected deeply ingrained Chinese ideas that could not be made "politically correct."
"It is impossible for China to get to the forefront of the world on this issue. Our certain degree of conservatism is inevitable and reasonable," he wrote. "LGBT in China at this stage should not seek to become a high-profile ideology."
Maryann Xue, a student at the University of Virginia, and an intern for the Hong Kong based English language newspaper, the South China Morning Post, reported that deletion of the WeChat accounts this week may be the result of a larger Chinese nationalist backlash against perceived Western influences, according to cultural academics.
"There is a tendency in China for some people to relate homosexuality and LGBT people to Western lifestyles or capitalistic, bourgeois decadence, so this was in line with a moral panic," said Hongwei Bao, an associate professor of media studies at the University of Nottingham and specialist in queer politics in China.
"Especially now, there's tension between China-West relations, so there is likely to be a heightened sense of nationalism which sees LGBT issues, feminist issues, as Western, as unfit for China."
Xue also noted that Aynne Kokas, an associate professor at the University of Virginia and expert on US-China media and technology relations, said the idea that LGBT is a Western imported concept is "particularly troubling" because it can be "mobilized within the context of Chinese national security regulations."
Acceptance of LGBTQ individuals in China has varied historically. In modern China, homosexuality is neither a crime nor officially regarded as an illness in China. For decades, the legal status of consensual same-sex activity between men was ambiguous- although at one point consensual sexual acts between people of the same sex were banned under a law on hooliganism in 1979 with punishments ranging from imprisonment to execution. That was cleared up in the revised criminal code of 1997 as China moved to decriminalize homosexuality.
In 2001, the Chinese Society of Psychiatry removed homosexuality from its list of mental disorders. This is consistent with the consensus of global medical associations that homosexuality is not a medical condition. But same-sex marriage is still illegal and the topic remains taboo socially.
In Washington on Wednesday, U.S. State Department spokesman Ned Price said the department was aware of the reports. He told a regular news briefing: "We're concerned that (China) has restricted the social media accounts of LGBTQI Plus student groups and NGOs that were merely expressing their views, exercising their right to freedom of expression and freedom of speech."
Final vote on new Cuba family code slated for September
Same-sex couples poised to receive marriage, adoption rights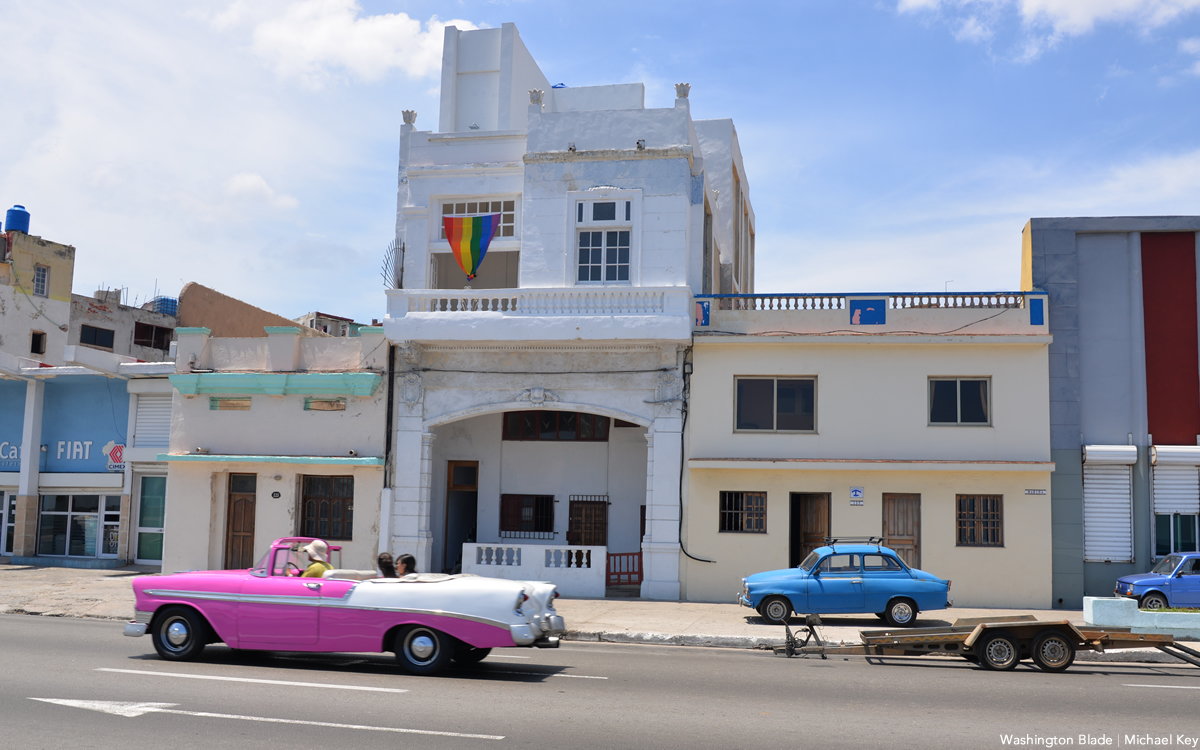 HAVANA — The Washington Blade's media partner in Cuba is reporting a final referendum on whether the final draft of a new family code that would extend marriage and adoption rights to same-sex couples will take place in September.
Tremenda Nota on June 23 reported a specific date for the referendum has not been announced, but it quoted comments President Miguel Díaz-Canel made the day before during a meeting of the commission that has written the draft.
"We are entering a decisive stage," said Díaz-Canel, according to Tremenda Nota. "We are going to need all the support that we need to ensure the emancipatory principles of equality and inclusion that the family code defends are actually approved."
The National Assembly late last year approved the draft family code.
A "popular consultation" ended on April 30. Tremenda Nota reported the last of the family code's 25 drafts was presented to Díaz-Canel and other officials on June 6.
Díaz Canel and Mariela Castro, the daughter of former President Raúl Castro who is the director of Cuba's National Center for Sexual Education, are among those who publicly support marriage equality. Cuban voters in 2019 overwhelmingly approved the draft of their country's new constitution, but the government's decision to remove a marriage equality amendment before the referendum on it sparked outrage among independent LGBTQ+ and intersex activists.
Efforts to implement the new family code are taking place against the backdrop of continued persecution of LGBTQ+ and intersex Cubans and others who publicly criticize the country's government.
Tremenda Nota Editor Maykel González Vivero is among the hundreds of people who were arrested during anti-government protests that took place across Cuba on July 11, 2021.
Yoan de la Cruz, a gay man who used Facebook Live to livestream the first protest that took place in San Antonio de los Baños in Artemisa province. De La Cruz subsequently received a 6-year prison sentence, but he was released on house arrest last month.
Reports indicate Brenda Díaz, a Transgender woman who was arrested during a July 11 protest in Güira de Melena in Artemisa province, on Wednesday received a 14-year prison sentence. 
Editor's note: Tremenda Nota's original story is here.
Homophobic attacks persist in South Africa
Mpho Falithenjwa died by suicide after he was bullied for being gay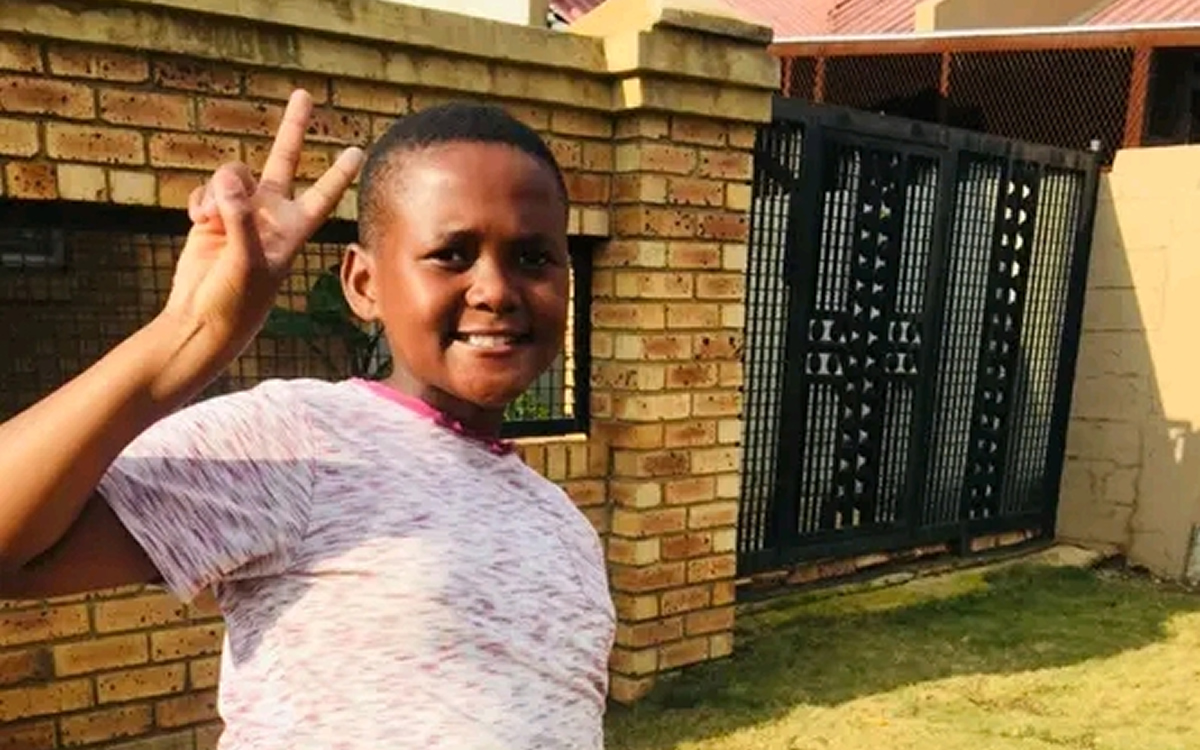 JOHANNESBURG — Despite having a constitution that explicitly protects LGBTQ+ and intersex South Africans, homophobic attacks remain pervasive in the country.
Mpho Falithenjwa, 14, died by suicide earlier this month after he was bullied because he was gay, according to his sister who spoke with MambaOnline, a local LGBTQ+ and intersex publication. South Africa's LGBTQ+ and intersex community is wondering how an incident like this can be averted from happening again.
"We believe that the untimely passing of Mpho was mainly because of societal pressure, because of how society made it impossible for Mpho to come out without fear or prejudice, so what happened to Mpho really saddens us as activists it saddens us as Access Chapter 2 but over and above it saddens us as a country that 26 years after officially signing this Constitution as a country, we still have to grapple with issues of addressing the victimization of homophobia and transphobia subjected to the 2SLGBTQIA+ community and it happened a time when we are reflecting and commemorating international Pride," said Mpho Buntse of Access Chapter 2, a South African LGBTQ+ and intersex rights organization. 
"Moreso, it brings eyes into the country to question the credibility of our Constitution because it cannot be that we have a Constitution that embraces the 2SLGBTQIA+ community yet it still makes it difficult for people to live without prejudice so this was conversion practice in the making because of the pressure that Mpho was given by society to conform to what society believes Mpho is as compared to what Mpho believes he is," added Buntse. "What happened to self-affirmation? Generally as a country I think we really need to take a stance, a very strong stance in fighting and confronting issues of transphobia and homophobia from a place of policy more than anything."
Ruth Maseko of the Triangle Project called for more stringent measures to be taken against any form of bullying.
"There are many forms of bullying, verbally, physically and emotionally, it is abusive and should never be tolerated. Nobody should stand by no matter who you are, what your position is or what your age is and watch another person being bullied," said Maseko. "Moreover, a deep concern for us is that the ages of perpetrators of hate crimes have been young. What are we passing on to our young people? What messages are we giving them, that makes it okay to start calling people names and excluding people because of who they are?"
Falithenjwa's death by suicide is the latest case to send shockwaves across South Africa.
A court in Pretoria in April sentenced two men to life in prison for raping a 19-year-old lesbian in 2020.
Human Rights Watch statistics indicate at least 20 LGBTQ+ and intersex people were reported killed in South Africa between February and October 2021. The international NGO indicates many of them were either beaten or stabbed to death because of their sexual orientation or gender identity.
"We cannot keep losing young lives just based on who they are and how they identify. It's hard when you are young and feel that you are not accepted and then bullied, and nobody does anything to stop bullying wherever it happens," said Maseko. "That person then turns that hate inwards and ends their own life before their life has even really begun. Why? Just because of who that person is? Words have the ability to cause this outcome and it is devastating that a young person feels like they can no longer go on because of someone else's words."
Maseko added it is "not acceptable and should not be tolerated."
"Our children should be learning in their homes that it is never okay to do this to others. Children should not engage in prejudice," said Maseko. "If they have learnt it, because none of us are born with prejudice, they have the ability to unlearn it. In schools, where it is evident that someone is the target of bullying on any grounds, immediate action should be taken."
Turkish police arrest 100's of LGBTQ+ activists over banned Pride parade
The largest Turkish LGBTQ+ activist group on Monday noted that "the detentions experienced during the march, was among "firsts" for this year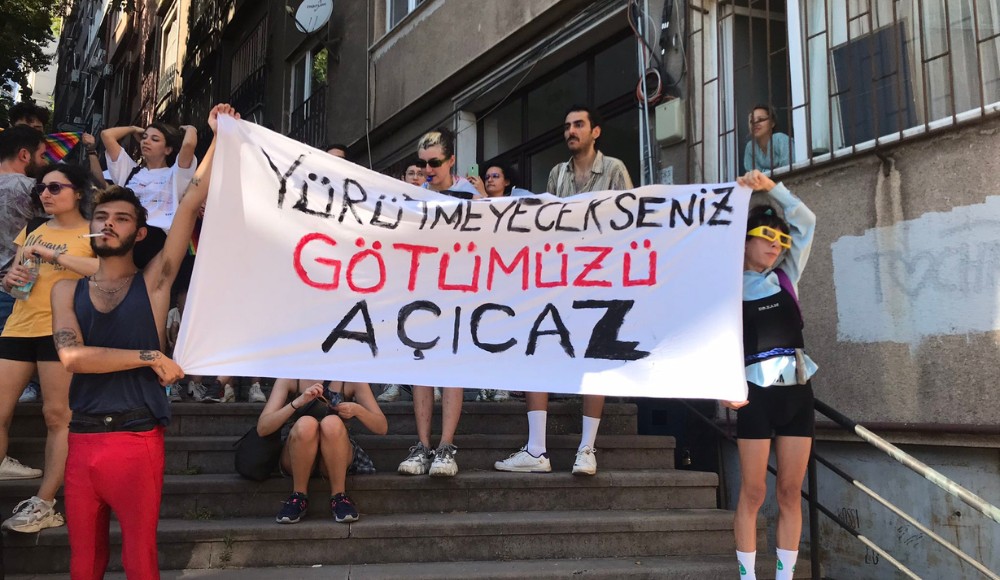 ISTANBUL, Turkey – Hundreds of LGBTQ+ people, allies, and supporters took to the streets of Istanbul Sunday in defiance of the Turkish government's ongoing 2014 ban of LGBTQ+ Pride parades and Pride Month festivities.
Protestors violently clashed repeatedly with police and security forces in various neighborhoods located around the Bol Ahenk Sokak (Pedestrian Plaza) and other sections of the central downtown areas.
Authorities had shut down the city's transit systems hours prior to the influx of LGBTQ+ activists and demonstrators and flooded streets with police in riot gear who made hundreds of arrests, in some cases tear gassing participants and attacking them with clubs.
Government security forces arrested over 373 people including Agence France-Presse journalist and chief photographer, Bülent Kılıç. Detainees were taken by bus to a central holding facility for processing. Photojournalist Mehmet Demirci documented the arrest of Kılıç in a Twitter post:
My photojournalist friend Bülent Kılıç has been taken into police custody while covering the #İstanbulPride. His hands were cuffed behind his back.@Kilicbil Kilicbil pic.twitter.com/sDYNoVe13L #journalismnotcrime

— mehmet demirci (@mehmet_demirci_) June 26, 2022
The largest Turkish LGBTQ+ activist group Ankara-based Kaos GL documented the arrests and clashes which occurred prior to the 5 p.m. planned parade kick-off in a series of Twitter posts.
İzmir'de polis zor kullanarak LGBTİ+'ları alandan çıkarmaya çalışıyor!#OnurYürüyüşü #Pride2022 pic.twitter.com/jlJ7H2eOWU

— Kaos GL (@KaosGL) June 26, 2022
KAOS GL in a press release on Monday noted that "the detentions experienced during the march, was among "firsts" for this year. Totally 373 LGBTI+s and LGBTI+ right defenders were taken into custody on the day of march! This number is a record both in the history of Pride Marches and the other public demonstrations."
The group also recorded the scope of anti-LGBTQ+ Pride Month bans and pressure by Turkey's governmental bodies across the country:
"There were 10 ban decisions announced within the scope of Pride Month events. These ban decisions were taken by Boğaziçi University Rectorate, METU Rectorate, Gaziantep Governorship, Çanakkale Governorship, Datça District Governorship, Beyoğlu District Governorship, Kadıköy District Governorship, Eskişehir Governorship and İzmir Governorship.
The detentions began with 70 people at 9th Boğaziçi Pride March on May 20, increasingly went on till June 26. 373 people were taken into custody in İstanbul on June 26. This number is among the highest detentions within the context of the public demonstrations in İstanbul recent years. Totally 530 LGBTI+s and LGBTI+ right defenders were detained in 37 days."