Israeli high court rules government must allow surrogacy for same-sex couples
Two gay men, advocacy group brought case in 2010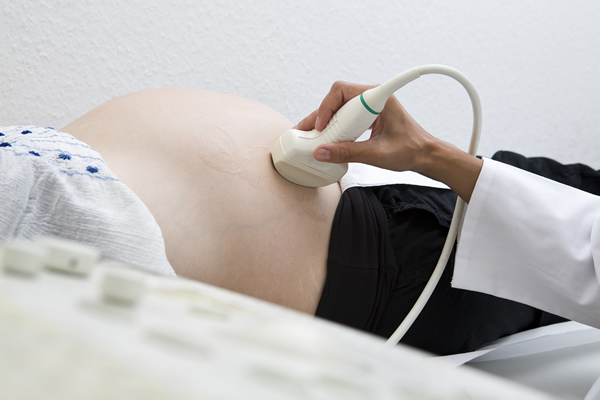 JERUSALEM — The Israeli Supreme Court on Sunday ruled same-sex couples and single men must be allowed to have a child via surrogate.
Haaretz, an Israeli newspaper, reported the court rejected the current government's position that passing a law to allow same-sex couples and single men to have a child via surrogate was "unfeasible." The ruling directs the government to change the law within six months.
Health Minister Nitzan Horowitz, who is openly gay, is among those who celebrated the ruling.
"Finally, equality!" proclaimed Horowitz on his Facebook page.
The Aguda, an Israeli LGBTQ advocacy group, also applauded the ruling.
"The High Court ruling is a historic milestone in our struggle for equality," it said in a statement posted to its Twitter page. "High Court judges have been able to make the humane and just decision that the Knesset has struggled to pass for a decade. This tremendous achievement gives us the strength to continue to fight until full equality of rights for all members and members of the proud community in all areas of life."
Two gay men — Itai and Yoav Pinkas Arad — and the Israeli Association of Gay Fathers brought the case to the Supreme Court in 2010.
The current government took office on June 13.
LGBTQ+ in Poland: I still can't be myself – BBC News
Large parts of Poland were labelled "LGBT-free zones", where regional governments declared they were against LGBT ideology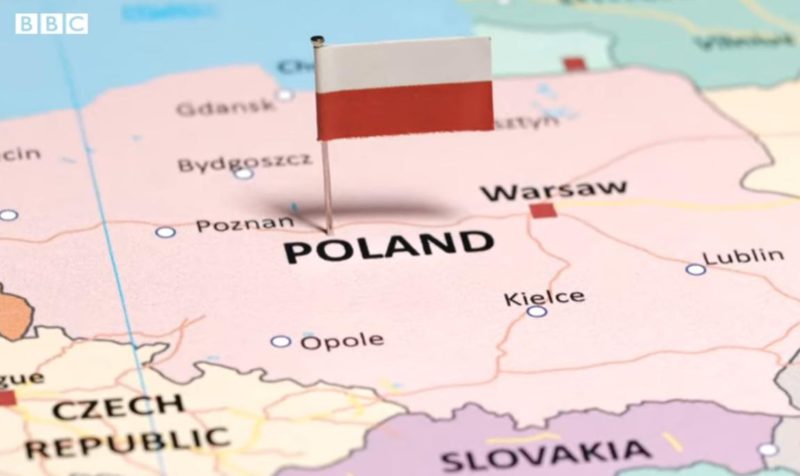 LONDON- Large parts of Poland were labelled "LGBT-free zones", where regional governments, as well as smaller councils, declared they were against LGBT ideology or ideologies that "undermine" the family. Now, provinces have started to backtrack after the EU said it would freeze funds. But has anything really changed for LGBT people in those areas?
Chilean House approves same-sex marriage bill
Vote took place two days after presidential election's first round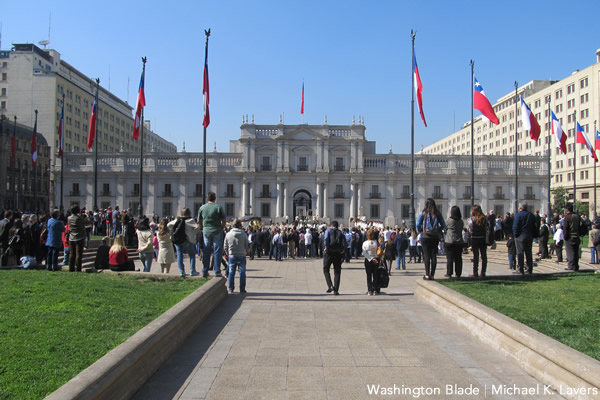 The Chilean House of Representatives on Tuesday approved a bill that would extend marriage rights to same-sex couples.
The measure passed by a 101-30 margin roughly three months after the Chilean Senate approved by a 28-14 vote margin.
Two lawmakers abstained. The bill now goes back to the Senate for a final vote.
"After three decades of struggle, there is only one Senate vote left to achieve the so far elusive legal equality that all couples and families deserve," said Javiera Zúñiga, a spokesperson for the Movement for Homosexual Integration and Liberation, a Chilean LGBTQ rights group, in a press release. "We celebrate this new step, now with the total conviction that we are at the final leg."
Tuesday's vote took place two days after the first round of Chile's presidential election.
José Antonio Kast, a far-right former congressman, will face off against Congressman Gabriel Boric, who previously led a student protest movement, in a Dec. 19 runoff. Outgoing President Sebastián Piñera in June announced he supports the marriage equality bill.
Esteban Guzmán contributed to this story.
J.K. Rowling condemns trans activists protesting outside her home
Rowling claimed the protestors were "doxxing" her to "intimidate" her out of "out of speaking up for women's sex-based rights"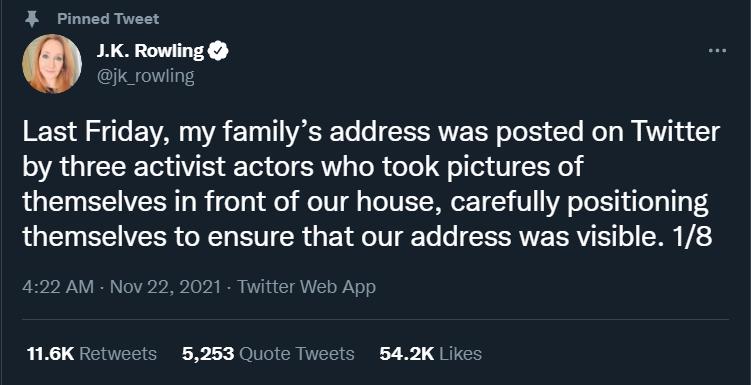 EDINBURGH, SCOTLAND — J.K. Rowling took to Twitter Monday to condemn three trans activists who protested in front of her home, accusing them of deliberately leaking her address.
The "Harry Potter" author named comedian Holly Stars, actor Georgia Frost and drag performer Richard Energy in her Twitter thread that said they "carefully position[ed] themselves to ensure that our address was visible."
The activists, protesting past Rowling tweets that many have called transphobic, held signs that read "Trans liberation now," "Don't be a cissy" and "Trans rights are human rights," according to Pink News.
Rowling claimed the protestors were "doxxing" her to "intimidate" her out of "out of speaking up for women's sex-based rights." She added: "They should have reflected on the fact that I've now received so many death threats I could paper the house with them, and I haven't stopped speaking out."
She also named several writers who have made anti-LGBTQ+ comments in the past, saying they "have been subject to campaigns of intimidation which range from being hounded on social media, the targeting of their employers, all the way up to doxing and direct threats of violence, including rape."
"None of these women are protected in the way I am," she said. "They and their families have been put into a state of fear and distress for no other reason than that they refuse to uncritically accept that the socio-political concept of gender identity should replace that of sex."
In the wake of her Monday tweets, the three activists have all either deleted their Twitter accounts or made them private.
In her widely condemned 2020 tweets, Rowling belittled trans people, saying, "'People who menstruate.' I'm sure there used to be a word for those people. Someone help me out. Wumben? Wimpund? Woomud?"
In response to the backlash, Rowling tweeted, "If sex isn't real, there's no same-sex attraction. If sex isn't real, the lived reality of women globally is erased. I know and love trans people, but erasing the concept of sex removes the ability of many to meaningfully discuss their lives. It isn't hate to speak the truth. The idea that women like me, who've been empathetic to trans people for decades, feeling kinship because they're vulnerable in the same way as women—i.e., to male violence—'hate' trans people because they think sex is real and has lived consequences—is a nonsense."
"I respect every trans person's right to live any way that feels authentic and comfortable to them," she continued. "I'd march with you if you were discriminated against on the basis of being trans. At the same time, my life has been shaped by being female. I do not believe it's hateful to say so."
Yet, many people, including trans rights experts, disagreed.
"There's just no evidence that me being me is causing problems for any of the other women I've met," tweeted Paris Lees, a trans journalist. "If there are ever any problems between women and trans women they should be dealt with sensitively and sensibly on a case by case basis. Please, for the love of God, leave us alone."