Cuban police violently arrest Blade media partner's editor
Maykel González Vivero taken into custody during Havana protests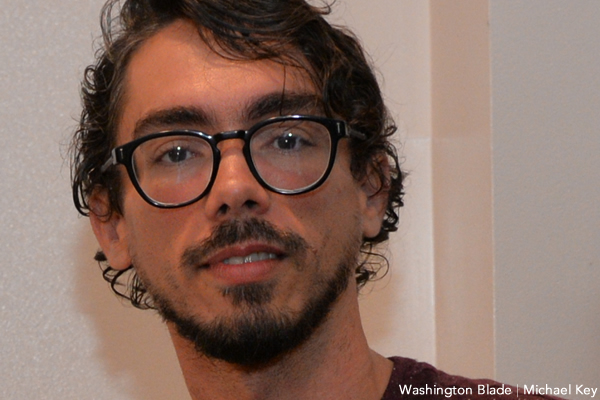 HAVANA — Cuban police on Sunday violently arrested the editor of the Los Angeles Blade's media partner on the island.
Tremenda Nota Director Maykel González Vivero's arrest in Havana coincided with protests against mounting food shortages, the government's response to the pandemic and a worsening economic crisis that were taking place across the country. Media reports indicate police targeted other journalists who were covering the protests.
"It was violent, everything was over," said González in a text message he was able to secretly send to a colleague from the police station where he was being held. "I was not resisting when they took me down and they consciously threw my glasses to fuck with me."
A tweet that appeared on González's Twitter page shortly after midnight on Monday confirmed he had been arrested.
"I was detained at the violent end of today's protest in Havana," reads the tweet.
Fui detenido tras el final violento de la manifestación de hoy en La Habana. Estoy en la unidad de policía de Zapata y C #Cuba #Protestas

— Maykel González Vivero 🎯 (@MGVivero) July 12, 2021
A thread that appeared on González's Twitter account provided additional details of his arrest.
"I had already left the 'battlefield' when a police officer wearing civilian clothes shouted to me that I had been throwing rocks," reads the thread. "I had never thrown a rock."
"Uniformed officials handcuffed me," it says. "They turned me over to some riot police after awhile."
González said the riot police "bent him over and grabbed him hard by his hair."
"They did it to punish me. There was no other reason. I never resisted," he said in the thread.
"My glasses fell off and they constantly kicked them," added González. "I am now writing by sticking close to the screen."
Así me detuvieron:

Ya salía del "campo de batalla" cuando un policía de civil me acusó a gritos de haber tirado piedras.

Yo jamás he tirado una piedra.

Me esposaron unos oficiales de uniforme común. Al rato me pusieron en manos de unos antimotines.

Sigue 👇🏻

— Maykel González Vivero 🎯 (@MGVivero) July 12, 2021
A source in Cuba told the Blade on Monday that González remains in police custody.
Cuban government has previously targeted González
Tremenda Nota throughout Sunday posted videos of the protests in Havana to its social media pages, even though the government at times cut access to the internet. One video that Tremenda Nota posted to its Twitter page shows what it describes as "special troops" in Havana's 10 de Octubre neighborhood moving towards Old Havana.
Hace solo unos minutos se avistaron tropas especiales por la Calzada del 10 de Octubre en dirección a La Habana Vieja pic.twitter.com/8b4EElXOGo

— TremendaNota_Cuba (@TremendanotaC) July 12, 2021
Tremenda Nota also reported artists and intellectuals who gathered in front of the headquarters of Cuban Institute for Radio and Television, the government agency that governs state-run media, in Havana's Vedado neighborhood "were repressed" for "demanding a space and to tell the truth about the country."
Artistas e intelectuales fueron reprimidos frente al Instituto Cubano de Radio y Televisión para exigir un espacio y contar la verdad del país.

— TremendaNota_Cuba (@TremendanotaC) July 12, 2021
Cuban police have previously detained González, most recently in November 2020. The Interior Ministry in late 2019 banned him from leaving Cuba.
The U.S. on Sept. 18, 2019, granted asylum to Yariel Valdés González, a Blade contributor who worked for Tremenda Nota and other independent Cuban media outlets, because of the persecution he suffered in his homeland.
The Cuban government on May 8, 2019, detained this reporter for several hours at Havana's José Martí International Airport after he tried to enter Cuba to continue his coverage of the island's LGBTQ rights movement. The Cuban government eventually expelled him from the country and he flew back to Miami.
Out in the World: LGBTQ+ news from Europe & Asia
LGBTQ+ stories from around the globe including Australia, Malaysia, Vietnam, Wales, Scotland focusing on events that matter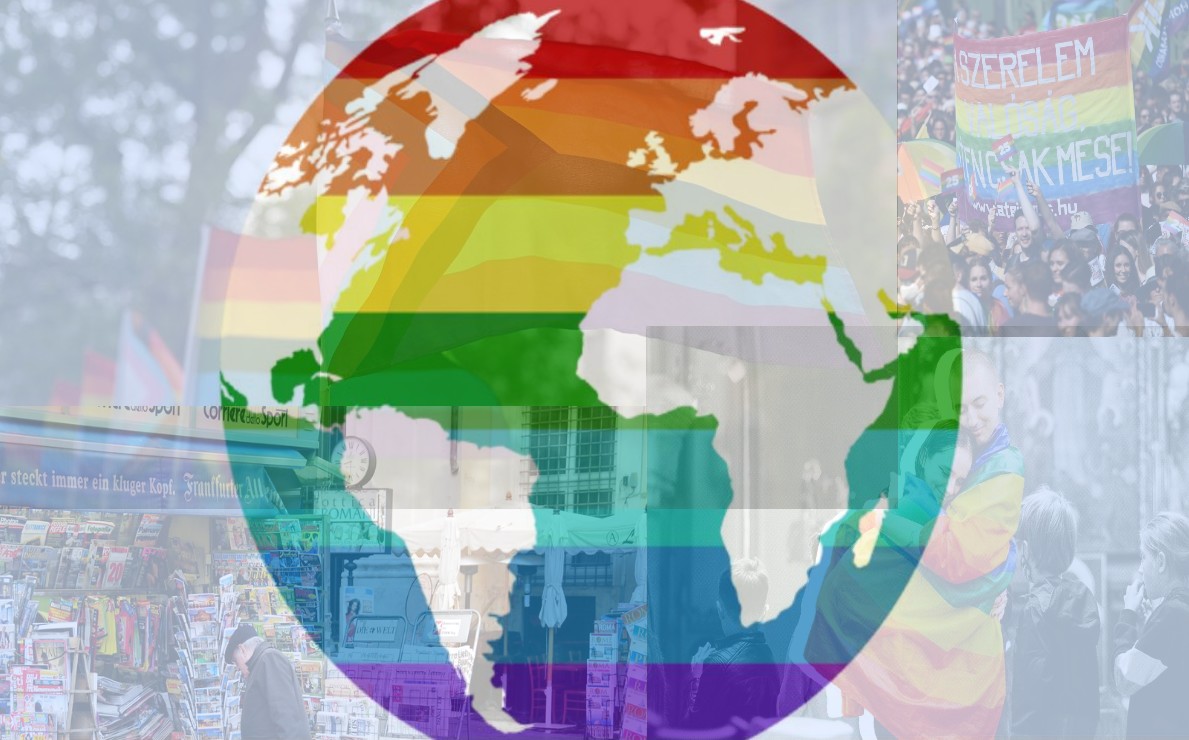 AUSTRALIA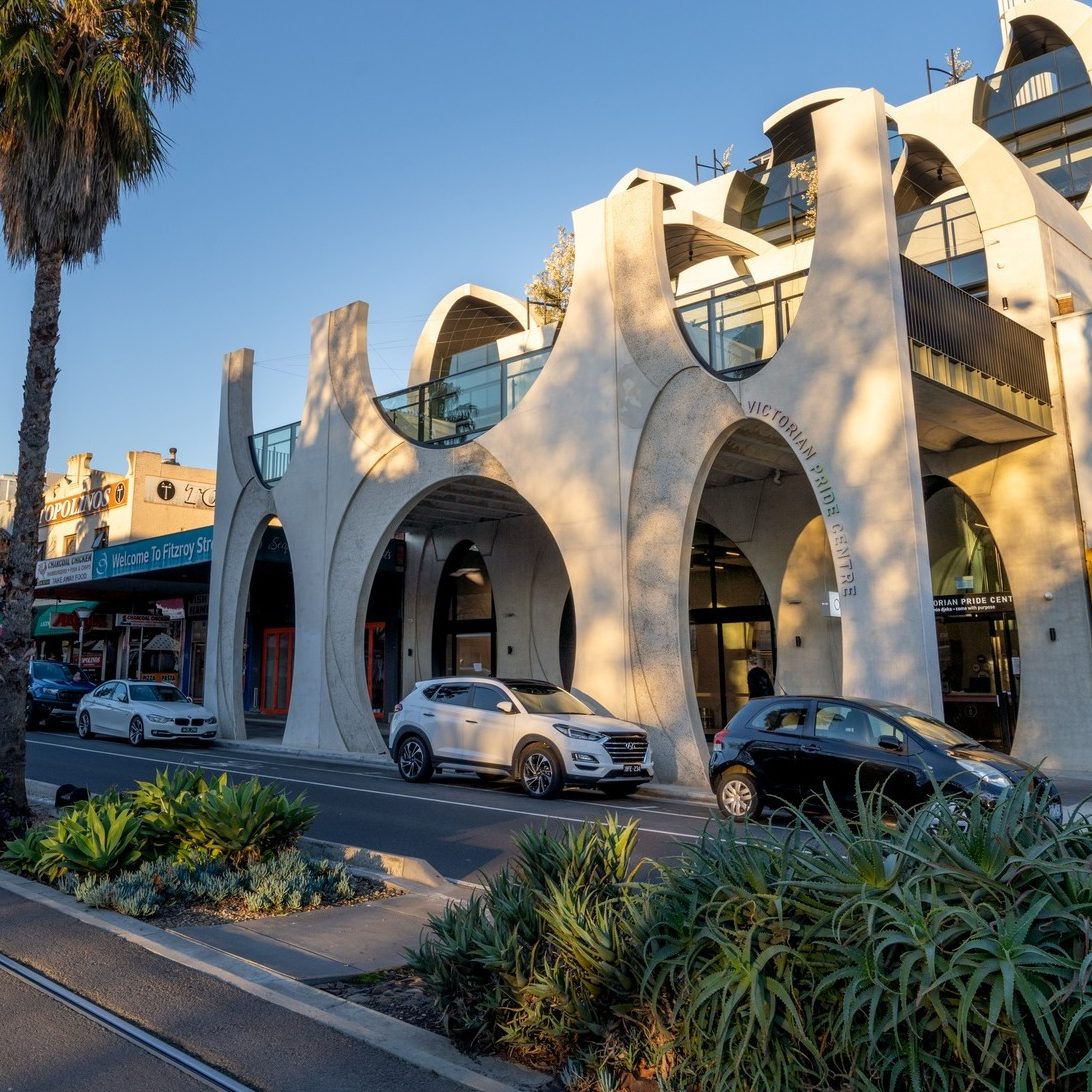 MELBOURNE – A group has petitioned the Australian Human Rights Commission for an exemption to hold 'Lesbians Born Female only' events that exclude transgender people at the Victorian Pride Centre for the next five years.
Lesbian Action Group Melbourne, wrote in their petition to apply for the exemption that the group, exclude "Heterosexual, Bisexual and Gay males, Heterosexual and Bisexual females, Transgender people and Queer plus people."
The Sydney Star-Observer, Australia's largest LGBTQ+ media outlet, reported that the event would be held to celebrate International Lesbian Day at the Victorian Pride Centre on October 15, 2023.
Under Australian codes the AHRC is empowered under Section 44 of the Sex Discrimination Act of 1984 (Cth) to grant temporary exemptions for up to five years from the provisions of the anti-discrimination law.
According to the Star-Observer, the group said it was set up to promote and organize events for "lesbian born females "without the fear of being hauled before the Victorian Civil and Administrative Tribunal, as we have in the past and told our exclusive lesbian born female events are illegal and having to cancel them".
The group claimed that over the past two decades, they were able to "organize and hold private lesbian meetings and gatherings over these past 20 years to avoid any more challenges by the Transgender community". The application then went on to allege that "lesbians who publicly speak out about Lesbian rights are also sacked from their jobs, ridiculed and threatened with all kinds of abuse."
PERTH – Australian NBL professional basketball star Corey Webster was suspended for two games after he posted homophobic remarks to his X/Twitter social media account. In the now deleted tweets, Webster replying to a post that asked: "What's the first thing that comes to mind when you see this flag", accompanied by the LGBTQ+ Rainbow Pride flag," said: "Mental illness."
After Perth Wildcats fans and followers started calling out him for the blatant homophobia Webster posted a follow-up that read in all caps: "PROTECT THE CHILDREN," and put his social media profile on private.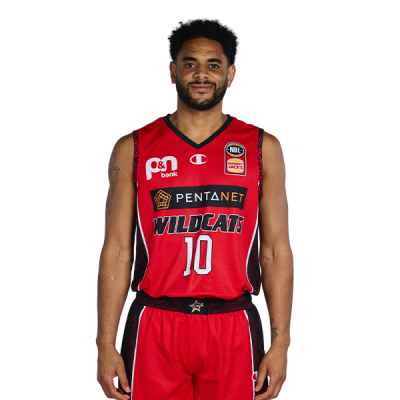 The team reacted issuing an apology and also released an apology from Webster. In his statement the player said:
"While it certainly wasn't my intent, I understand the hurt my comments have caused and I am sincerely sorry for this. It wasn't how I intended my comments to be perceived and I will take a break from social media and use that time to better educate myself on the impact comments such as this can make on individuals I may have offended."
Perth Wildcats team owner Richard Simkiss said: "We are really disappointed in these comments and have made this clear to Corey. They don't reflect our values, and we have committed to working with Corey to help educate him about the harm such comments can bring. As a community driven club, we stand for inclusiveness and have strongly supported the NBL's Pride Round. We look forward to promoting this initiative again in the upcoming season. Our values are clear – we want to bring people together in a positive way and we understand our responsibility as leaders in the community to live these values both on and off the court."
VIETNAM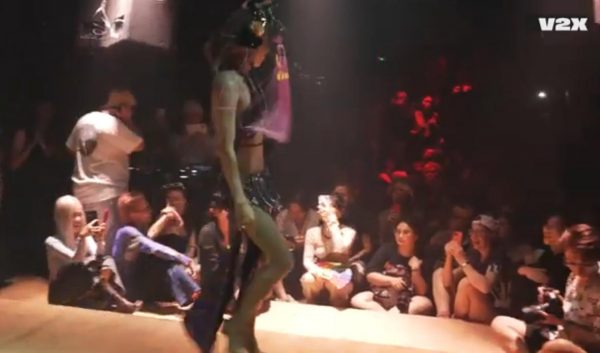 HO CHI MINH CITY – A decidedly queer subculture import from the United States that gained rapid popularity this vibrant southern Vietnamese metropolis is providing a safe haven for gay and trans youth.
Al-Jazeera contributor Xuan-Tung Le reported during a recent event, a catwalk for would-be models with fiery dance-off battles, as well as an emotional celebration of kinship between Vietnam's queer people– all rolled into a single evening of deep connections for trans people especially.
Le notes that not to be confused with ballroom dancing, which evolved from the heterosexual courtship tradition of European aristocrats, ballroom culture emerged in the 1960s among marginalised Black and Latino queer people in the United States.
Gathering at a "ball" function, queer people "walk" to show off their talents in dancing, lip-syncing, performing and catwalk modelling as a way to both compete on the night and, more broadly, transcend the everyday realities of gender identities, occupational roles and social status assigned in society.
Viral videos of voguing battles have also been helped by the digital power of YouTube and TikTok algorithms, giving people around the world access to the dance form Le added.
"Ballroom is more than dancing," Minerva Sun Mizrahi using a stage name preferring that their real name not be used told Al Jazeera.
"Here, people can vogue, do runway walk, or simply look and act straight-passing – all are considered talents," Minerva said.
"It is a space to empower queer people."
Another queer performer told Al Jazeera that social acceptance of trans people also lags behind in Vietnam, even in Saigon where gay men and women enjoy relative acceptance in society. Naomi Sun, also using a preferred stage name, told Al Jazeera: "That is why ballroom events are so unique, as they are one of the few safe spaces in Saigon where trans women can just "let loose and have fun," Sun said.
"You don't have to do anything to your body or take hormones; just dress up as a fem queen [which is the ballroom slang for a trans woman], go there, and live your dream as a fem queen," she said. "It's fine! That's how ballroom is."
Related: Vietnam's 'ballroom' culture: A safe space to celebrate trans people (Link)
MALAYSIA
NEW YORK – In an interview with CNN's Christiane Amanpour, Malaysia's Prime Minister Anwar Ibrahim says Malaysia will never recognize LGBTQ rights. Recently prison sentences were threatened for selling rainbow watches. "I wouldn't defend that," Ibrahim tells the veteran journalist. He says he'd like to see things change, but must respect the consensus of the people.
Anwar said that as prime minister, he has to respect the consensus of Malaysians and that they do not accept public displays of LGBTQ+. "The Muslims, non -Muslims, Christians, Hindus or Buddhists, they have a consensus in the country. They do not accept this (LGBTQ+).," he said. However, he said while there is a need to exercise some degree of tolerance, harassment has to be avoided.
Anwar on Malaysia's stand on LGBTQ+ issue:
UNITED KINGDOM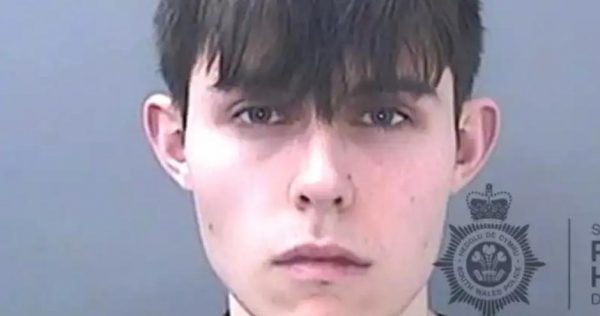 LONDON – A 17-year-old teen male from South Wales has been publicly named after being convicted and sentenced on Thursday, September 21, for a homophobic and racist vandalism crime spree in South Wales and Cardiff.
Haynes and a second 15-year-old male accomplice carried out several racially and homophobically charged counts of criminal damage across South Wales, including extremist Nazi graffiti on a Windrush mural in Port Talbot where the teen was living at the time.
British LGBTQ+ media outlet PinkNewsUK reported that just hours after the mural, depicting local beloved nurse Donna Campbell and her mother Lydie, was complete, it was daubed with swastikas, the words "Nazi zone", and a racial slur.
The presiding justice, Jeremy Baker, sent the teen to jail for one year and seven months and ordered the former Royal Air Force Cadet to an additional one year's probation.
According to SKY News, Counter terrorism police in Wales last year began investigating the two teenagers in connection with "several offenses of racially and homophobically aggravated criminal damage".
A smoke bomb was also rolled into The Queer Emporium, an LGBTQ+ business in Cardiff city centre.
The 15-year-old, from Tonyrefail, South Wales, appeared at Cardiff Youth Court and pleaded guilty on 15 August to one charge of criminal damage and four charges of racially aggravated criminal damage. He was given community service for one year, and probation for two additional years and ordered to pay £100 ($122.42USD) compensation to The Queer Emporium.
In the case of Hayes, Justice Baker said the teen had "essentially became self-radicalized" and held "entrenched" racist, antisemitic and homophobic views.
"I am satisfied that not only did you hold entrenched racist, antisemitic and homophobic views at the time of the commission of these offences, but that these are views which you have not genuinely disavowed," the judge told him at his sentencing. "It is apparent that you were not someone who limited your behaviour to the expression of your views online, but were prepared to put some of those views into action," he added.
The Judge also noted, "It is of particular concern that not only had you asserted that one of your goals in life was to kill someone….but you had already carried out research as to the availability of one of the components for constructing a gun."
According to Counter Terrorism Policing Wales Detective Chief Inspector Andrew Williams who spoke at the sentencing:
"For the older boy in particular, it became evident that he was also involved in the online distribution of extreme right-wing material, which clearly fell into the space governed by terrorism legislation," he said.
"The offences were particularly abhorrent in nature and understandably caused upset to many people, both within the communities the boys targeted, and beyond.
"The sentencing today concludes the investigation and enables professionals to work intensively with them in the hope that they can lead far more productive lives in their respective futures."
EDINBURGH – The court battle over to overturn the UK Secretary of State for Scotland, Alister Jack's, veto block of the Gender Recognition Reform ended this week with a ruling by Judge Lady Shona Haldane of the Court of Session in Edinburgh not expected for "some time" according to a statement from the court.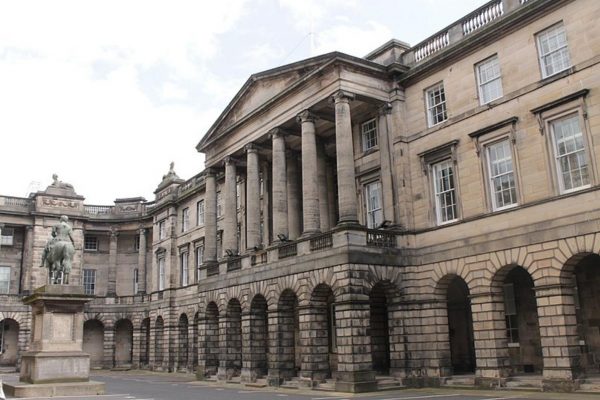 Haldane said after the judicial review concluded a day earlier than expected – that she will take "some time" to reach her decision on the matter. She added she write her opinion following what she described as a "unique, very interesting and challenging case."
The Gender Recognition Reform bill introduced by the Scottish government to Holyrood (parliament) last Spring was passed in a final 86-39 vote days before this past Christmas 2022. The sweeping reform bill modifies the Gender Recognition Act, signed into law in 2004, by allowing transgender Scots to gain legal recognition without the need for a medical diagnosis.
The measure further stipulates that age limit for legal recognition is lowered to 16.
Alister Jack had released a statement indicating that with the backing of Number 10 Downing Street, he would use a Section 35 order under the Scotland Act to block the King's signature which is referred to as Royal assent.
Under Section 35 of the Scotland Act, UK ministers can stop a bill getting royal assent. Jack can do so if he is of the opinion that a Holyrood bill would modify laws reserved to Westminster and have an "adverse effect" on how those laws apply.
PinkNewsUK reported the legislation itself was not discussed, with the case instead focusing on whether or not the Jack had the legal right to veto the bill.
Whoever loses the case, when Haldane issues her ruling, will have the right to appeal the outcome at The Court of Session Inner House. Whoever loses that appeal will have the option to take the case to the Supreme Court in London.
This means, regardless of the result, the political and legal battle could go on for months, or even years.
Additional reporting from the Star Observer, Al Jazeera, CNN, Sky News, & PinkNewsUK