Editor of Blade's Cuba media partner details violent arrest in Havana
Maykel González Vivero was at anti-government protest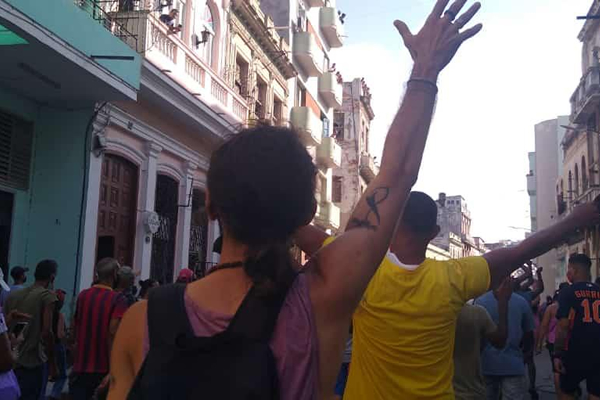 HAVANA — The editor of the Los Angeles Blade's media partner in Cuba has provided additional details about his violent arrest on Sunday during an anti-government protest in Havana.
"There were many protests in Havana," Tremenda Nota Director Maykel González Vivero told the Blade on Wednesday. "We were covering everything, but particularly the LGBTIQ+ community's participation."
González said upwards of 8,000 people took part in the protest in which he participated. González told the Blade that police detained him near Revolution Square.
"The riot police charged towards the protesters," he said. "They responded by throwing rocks, and all that violence was unleashed at that moment. There were many people who were injured."
"It was there when they detained me violently, with sadism," added González. "The police intentionally broke my eyeglasses. They drove me to a police station in downtown Havana and they transferred me to a provisional prison on the outskirts of the city early in the morning."
González told the Blade the conditions in which he was held "were worse than those for common prisoners, because the police stations were full of protesters."
González said he was released 24 hours after his arrest, but he is under house arrest and remains "under investigation."
González is among the journalists who were arrested during Sunday's protests against mounting food shortages, the government's response to the pandemic and a worsening economic crisis that took place across Cuba. González in a tweet said Tremenda Nota "is resuming its coverage of the crisis in Havana that was interrupted by my detention on July 11."
"Thank you very much for your solidarity," he tweeted.
Buenas tardes. Ahora es que estoy recuperando el control de mis cuentas en las redes sociales.

Tremenda Nota @TremendanotaC está reanudando su cobertura de la crisis en La Habana, que fue interrumpida por mi detención este 11 de julio.

¡¡Muchas gracias por la solidaridad!!

— Maykel González Vivero 🎯 (@MGVivero) July 14, 2021
Two Transgender women elected to Brazil's Congress
Erika Hilton and Duda Salabert threatened during campaigns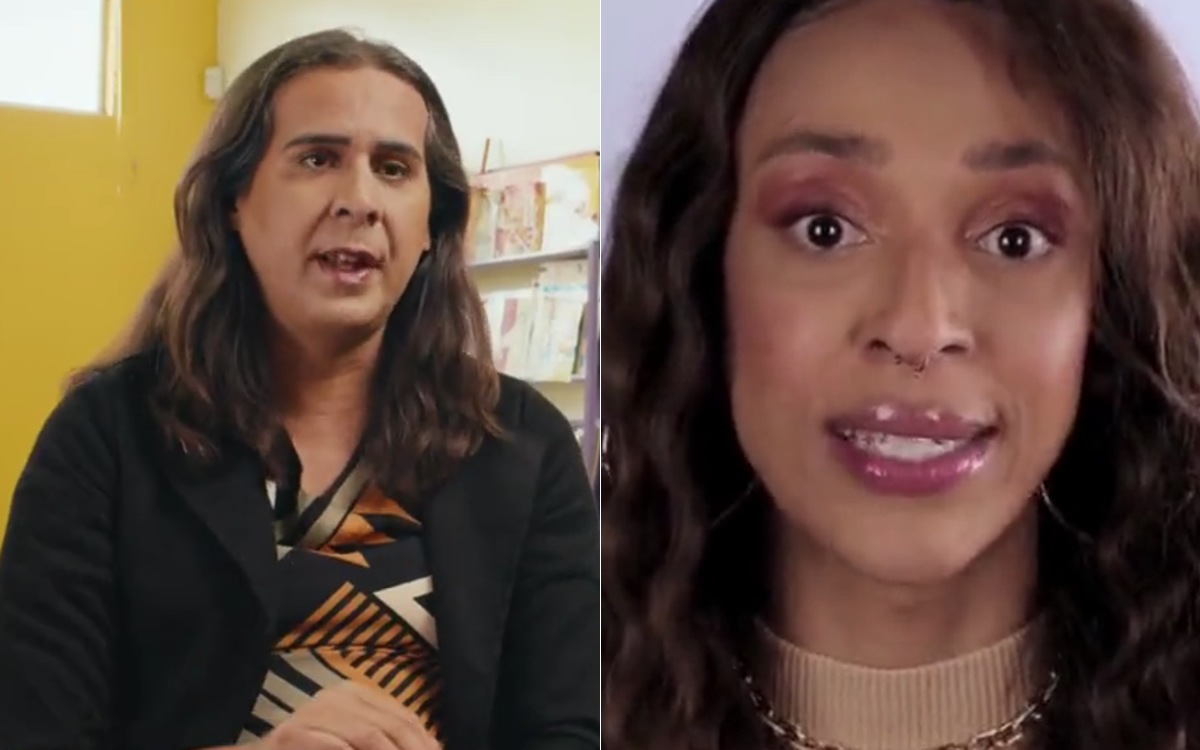 Editor's note: International News Editor Michael K. Lavers will be on assignment in Brazil through Oct. 11.
BRASÍLIA, Brazil — Two Transgender women on Sunday won seats in the Brazilian Congress.
Voters in São Paulo elected Municipal Councilwoman Erika Hilton, a Black travesti and former sex worker who is a member of the leftist Socialism and Liberty Party. Voters in Minas Gerais state elected Belo Horizonte Municipal Councilwoman Duda Salabert, who is a member of the leftist Democratic Labor Party.
Salabert in a video she posted to her Twitter account noted she received the highest number of votes for any congressional candidate in Minas Gerais' history. Salabert also highlighted she received death threats during her campaign.
"I am the first Trans person elected to the National Congress," she said. "We won the election, despite the attacks from leftists, attacks from Christian fundamentalists and death threats from the extreme right."
Sou a 1ª Trans eleita do Congresso Nacional! A Deputada Federal mais votada da história de M.G ! Mesmo com ataques de setores da esquerda, ataques dos ciristas e das ameaças de morte da extrema direita, ganhamos a eleição! pic.twitter.com/AQXfEhK9nW

— Duda Salabert 1212 (@DudaSalabert) October 3, 2022
Hilton also received threats during the campaign.
"Erika and Duda showed true courage in their campaigns for Congress," said LGBTQ Victory Institute Global Programs Director Alhelí Partida in a press release.
Hilton and Salabert are two of the more than 300 openly LGBTQ+ candidates who ran in Sunday's elections.
Fábio Félix, an openly gay member of the Socialism and Liberty Party, who is a member of the Federal District's Legislative Chamber, won re-election with the highest number of votes of any of the candidates running for seats in the body that governs Brasília, the country's capital. Eduardo Leite, the openly gay governor of Rio Grande do Sul who is a member of the Social Democratic Party, will face off against Onyx Lorenzoni, a member of President Jair Bolsonaro's right-wing Liberal Party who is his former chief-of-staff, in an Oct. 30 runoff.
"While we hope their success is a sign of better days, Brazil remains an incredibly tough place to engage as an out leader – where homophobia, transphobia, death threats and worse are common," said Partida. "In 2018, we lost one of our own, Rio de Janeiro Councilwoman Marielle Franco, assassinated by anti-LGBTQ and anti-women attackers. While her loss continues to be devastating, she has become an icon and the fuel needed to inspire more courageous LGBTQ Brazilians to raise their voices."
Bolsonaro will face off against former President Luiz Inácio Lula da Silva on Oct. 30.
The Blade will update this story.
Brazil presidential election heads to runoff between Bolsonaro and Lula
Neither candidate received 50 percent of vote on Sunday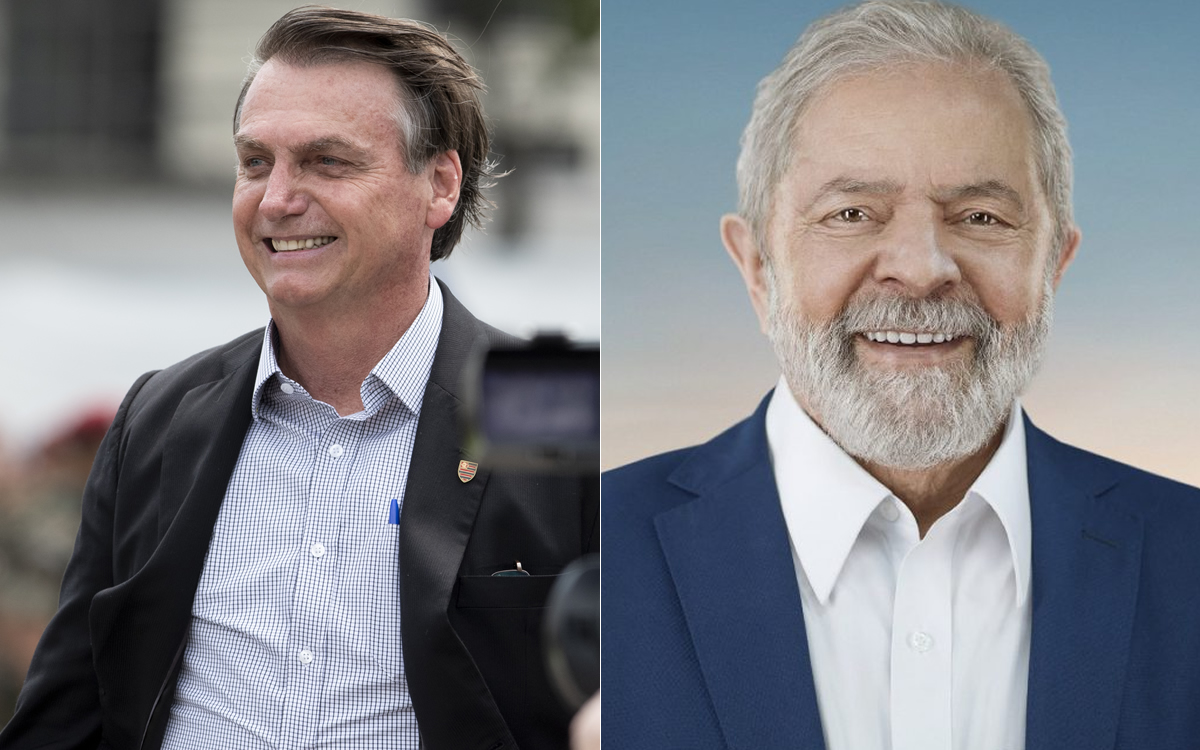 Editor's note: International News Editor Michael K. Lavers will be on assignment in Brazil through Oct. 11.
BRASÍLIA, Brazil — Brazilian President Jair Bolsonaro and former President Luiz Inácio Lula da Silva will face off in the second round of the country's presidential election on Oct. 30 after neither of them received a majority of votes on Sunday.
Da Silva was ahead of Bolsonaro by a 47.9-43.6 percent margin with 97.5 percent of electronic voting machines counted, according to Brazil's Supreme Electoral Tribunal.
Bolsonaro, a former Brazilian Army captain who is a member of the right-wing Liberal Party, represented Rio de Janeiro in the Brazilian Congress from 1991 until he took office in 2018.
Polls ahead of Sunday's election suggested Da Silva was poised to defeat Bolsonaro in the first round. Bolsonaro's efforts to discredit Brazil's electoral system increased concerns that violence could erupt in the country if Bolsonaro did not accept the results.
The incumbent president has faced sharp criticism because of his rhetoric against LGBTQ+ and intersex Brazilians, women, people of African and indigenous descent and other groups.
He has encouraged fathers to beat their sons if they think they are gay.
Bolsonaro during a 2019 press conference in the White House Rose Garden stressed his "respect of traditional family values." Bolsonaro has expressed his opposition to "gender ideology," supports legislation that would limit LGBTQ+-specific curricula in Brazil's schools and condemned a 2019 Brazilian Supreme Court ruling that criminalized homophobia and transphobia.
A Brazilian Federal Police investigator in August called for prosecutors to charge Bolsonaro with incitement for spreading false information about COVID-19 after he said people who are vaccinated against the virus are at increased risk for AIDS. Activists and HIV/AIDS service providers with whom the Washington Blade spoke in March sharply criticized Bolsonaro's policies towards people with HIV/AIDS.
Da Silva, who was Brazil's president from 2003-2010, is a member of the country's leftist Workers' Party.
Sergio Moro, a judge who Bolsonaro later tapped as his government's Justice and Public Security Minister, in 2017 sentenced Da Silva to 9 1/2 years in prison after his conviction on money laundering and corruption charges that stemmed from Operation Car Wash.
The Brazilian Supreme Court in November 2019 ordered Da Silva's release.
Julian Rodrigues, who was the coordinator of the Workers' Party's National Working Group from 2006-2012, noted to the Blade during a previous interview that Da Silva in 2004 created the Health Ministry's "Brazil without Homophobia" campaign. Rodrigues also highlighted Da Silva created the Culture Ministry's Diversity Secretariat that, among other things, funded community centers and sought to make police officers and other law enforcement officials more friendly to LGBTQ and intersex people.
The Blade will update this story.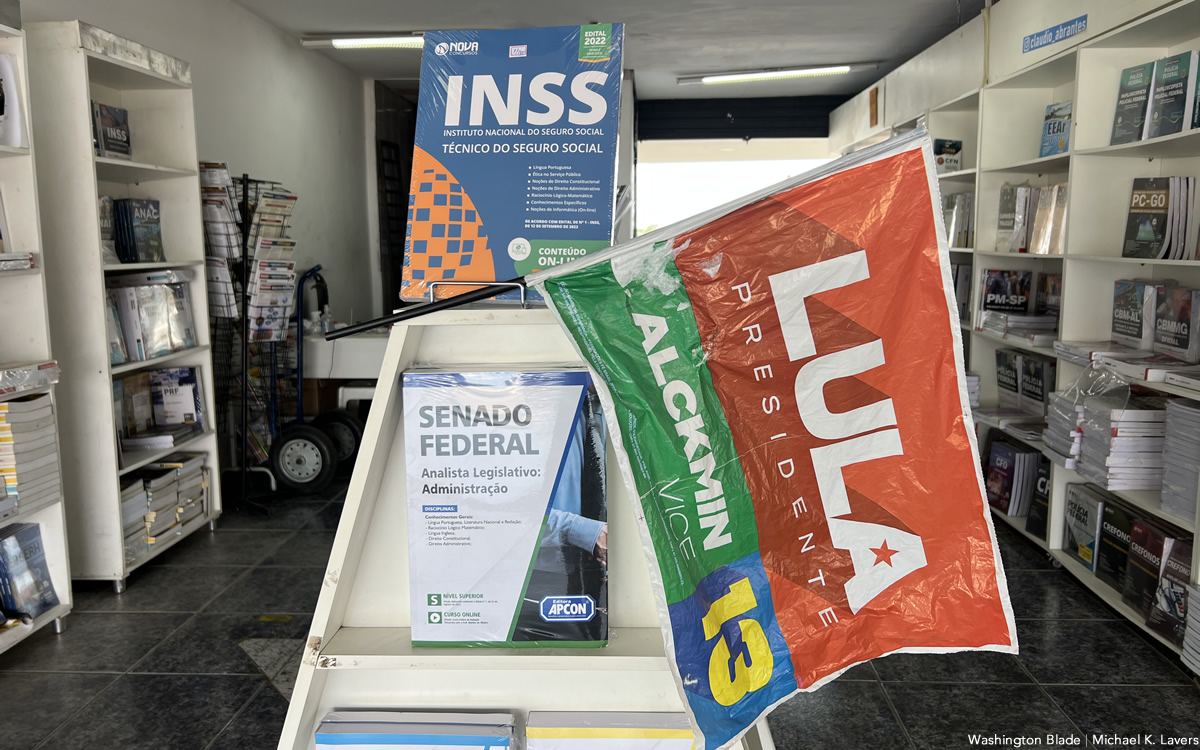 Putin slams LGBTQ+ people in Ukrainian annexation speech
The Russian President implied directly that the U.S. and its NATO allies assisting Ukraine were trying to erase Russian culture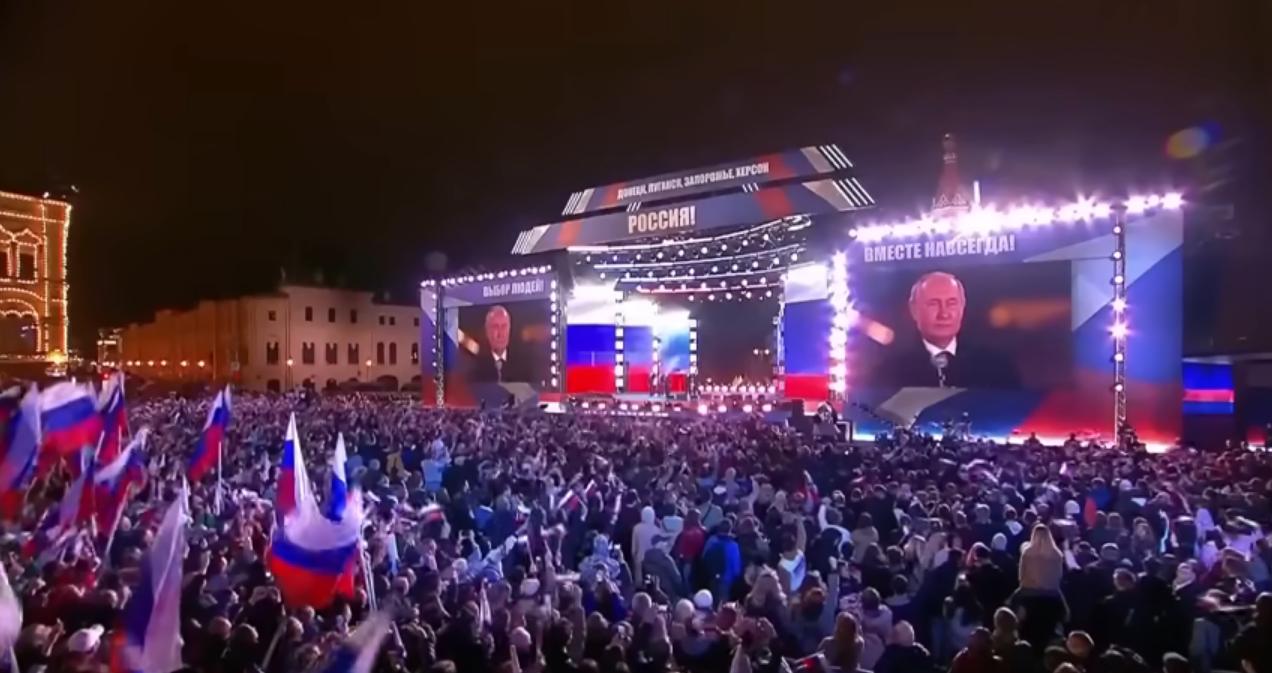 MOSCOW – In a rally ceremony resembling a political convention Friday, Russian President Vladimir Putin celebrated his signing a degree that Russia had annexed four regions of Eastern Ukraine that were overrun by Russian military forces and Russian-backed separatists.
"The people made their choice," said Putin in the formal signing ceremony at the Kremlin's St. George hall. "And that choice won't be betrayed" by Russia, he said.
This past week, in an election President Joe Biden labeled fraudulent and a sham, Ukrainians in the occupied territories of Donetsk, Luhansk, Kherson and Zaporizhzhia voted to join Russia in elections supervised by heavily armed Russian troops.
Speaking from the White House Friday, Biden said the United States and its allies will not recognize Russia's annexation of the Ukrainian regions and reaffirmed that NATO nations will defend all territory in the alliance.
Addressing the Russian leader, the president said "Mr. Putin, don't misunderstand what I'm saying. Every inch."
America and its allies are not going to – I'm going to emphasize, are not going to be intimidated, are not going to be intimidated by Putin and his reckless words and threats. He's not going to scare us and he doesn't- or intimidate us.
Putin's actions are a sign he's struggling. The sham referenda he carried out and this routine he put on, don't worry, it's not there if you're looking, OK. The sham routine that we put on this morning that's showing the unity and people holding hands together. Well, the United States is never going to recognize this and quite frankly, the world is not going to recognize it either. He can't seize his neighbor's territory and get away with it. It's as simple as that.
And they're going to stay the course. We're going to continue to provide military equipment so that Ukraine can defend itself and its territory and its freedom, […] And we're fully prepared to defend, I want to say this again, America is fully prepared with our NATO allies to defend every single inch of NATO's territory, every single inch. So Mr. Putin, don't misunderstand what I'm saying. Every inch."
Putin in his long and rambling speech at the ceremony, held on the massive stage in Moscow's Red Square opposite the Kremlin's walls, took aim at the West with particular emphasis on Western values and culture(s).
"Western countries have been repeating for centuries that they bring freedom and democracy to other peoples. Everything is exactly the opposite: instead of democracy – suppression and exploitation; instead of freedom – enslavement and violence.," Putin said.
Later during the speech Putin decried the LGBTQ+ community and Western nations that allow equity and equality/human rights:
"In fact, they spit on the natural right of billions of people, most of humanity, to freedom and justice, to determine their own future on their own. Now they have completely moved to a radical denial of moral norms, religion, and family.
Let's answer some very simple questions for ourselves. I now want to return to what I said, I want to address all the citizens of the country – not only to those colleagues who are in the hall – to all the citizens of Russia: do we want to have, here, in our country, in Russia, parent number one, number two, number three instead of mom and dad – have they gone made out there? Do we really want perversions that lead to degradation and extinction to be imposed on children in our schools from the primary grades? To be drummed into them that there are various supposed genders besides women and men, and to be offered a sex change operation? Do we want all this for our country and our children? For us, all this is unacceptable, we have a different future, our own future?"
The Russian President then implied directly that the U.S. and its NATO allies assisting Ukraine were trying to erase Russian culture and then justified the illegal annexations of the four regions in Eastern Ukraine:
"Today we are fighting so that it would never occur to anyone that Russia, our people, our language, our culture can be taken and erased from history. Today, we need the consolidation of the entire society, and such cohesion can only be based on sovereignty, freedom, creation, and justice. Our values ​​are humanity, mercy and compassion.
And I want to end my speech with the words of a true patriot Ivan Alexandrovich Ilyin: "If I consider Russia my Motherland, then this means that I love in Russian, contemplate and think, sing and speak Russian; that I believe in the spiritual strength of the Russian people. His spirit is my spirit; his fate is my fate; his suffering is my grief; its flowering is my joy."
Behind these words is a great spiritual choice, which for more than a thousand years of Russian statehood was followed by many generations of our ancestors. Today we are making this choice, the citizens of the Donetsk and Lugansk People's Republics, the residents of Zaporozhye and Kherson regions have made this choice. They made the choice to be with their people, to be with the Motherland, to live its destiny, to win together with it."
The Russian president has long held homophobic and transphobic opinions and has signed multiple pieces of legislation that has sharply curtailed LGBTQ+ rights and expression in the Russian Federation during his 18 years as president including Russia's infamous Don't Say Gay law signed in 2013 that has been strengthened and augmented by succeeding measures.