More Queer women in film but no trans, limited screen time says GLAAD
This year's report found a decrease in bisexual representation, and an increase in lesbian representation but no trans again for 4th year.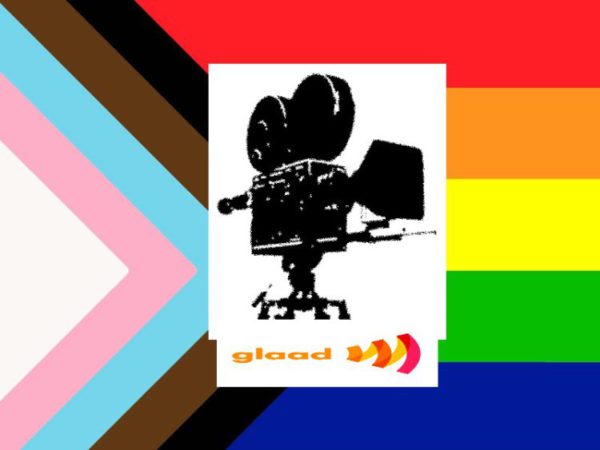 NEW YORK – GLAAD, the world's largest LGBTQ media advocacy organization, has released its ninth annual Studio Responsibility Index (SRI), a study that maps the quantity, quality, and diversity of LGBTQ characters in films released by the eight major film studios.
Due to the unique disruption to theatrical releases in the U.S. in 2020 caused by the COVID-19 pandemic, GLAAD chose to center its analysis on the eight film studios that had the highest theatrical grosses from films released in 2019 as the last standard full year, as reported by the box office database Box Office Mojo.
These studios were Lionsgate, Paramount Pictures, Sony Pictures, STX Films, United Artists Releasing, Universal Pictures, The Walt Disney Studios, and Warner Bros.
GLAAD found that of the 44 films released from major studios in 2020, ten (22.7 percent) contained LGBTQ characters including Like a Boss, The Broken Hearts Gallery, Fantasy Island, Valley Girl, Freaky, The New Mutants, and Birds of Prey. This is an increase of 4.1 percent, but a decrease of 12 films from last year's 18.6 percent (22 out of 118 films). The limited number of films released theatrically in 2020 is a direct result and consequence of the COVID-19 pandemic, which shut down several theaters in the U.S. and globally for large portions of the year.
GLAAD counted 20 LGBTQ characters among all major studio theatrical releases in 2020, a decrease from 50 characters in last year's report. This decrease is once again largely due to the much-reduced sample size of films released in 2020. Of the 20 LGBTQ characters, 11 are women and 9 are men, making this the first time in the SRI's history that queer women characters outnumber the men.
For the fourth year in a row, there were zero transgender and/or non-binary characters counted in the major studio films released. GLAAD's call for increased transgender and non-binary representation and storytelling, especially in a political climate with anti-transgender legislation moving forward at a record pace, remains.
The racial diversity of LGBTQ characters saw a welcome increase in this year's findings. Of the 20 LGBTQ characters counted, 40 percent (or 8 characters) were characters of color, an increase of six percent from 2019, though a decrease of nine characters. This is still 17 percent lower than the record high of 57 percent characters of color in 2017. Of the 20 LGBTQ characters, eleven (55 percent) were white, three (15 percent) were Asian-Pacific Islander, two (10 percent) were Black, two (10 percent) were Latinx, and one (5 percent) was Indigenous. One character (5 percent) was a non-human appearing alien in Onward.
There was a significant increase in the screen time of LGBTQ characters found in major studio releases in 2020. Half of LGBTQ characters (10 out of 20) registered ten minutes or more of screen time. Six of the 20 characters (or 30 percent) logged under one minute. While some films like The New Mutants, Freaky, Fantasy Island, and The Broken Hearts Gallery used that expanded screen time to tell more developed or nuanced queer stories, often with more than one queer character, more time did not equate to quality across the board. For example, The Gentleman and Buddy Games both registered more than ten minutes but with characters that were stereotypical and which elicited negative reactions from many LGBTQ viewers. There remains a huge opportunity for meaningful LGBTQ storytelling and for unambiguously marketing and promotion.
This year's report found a decrease in bisexual representation, and an increase in lesbian representation. Of the ten LGBTQ-inclusive films released in 2020, five films (50 percent) contained a lesbian character, up from last year's 36 percent, but still a decrease from the 55 percent of films with lesbian characters in 2018. Representation of gay men decreased from 68 percent to 60 percent (six films) this year, while bisexual characters decreased from 14 percent to 10 percent (only one film contained a bi+ character).
Of the 20 LGBTQ characters in this report, GLAAD found zero characters living with HIV and also zero LGBTQ characters with a disability. GLAAD began counting LGBTQ characters with disabilities in its 2020 Studio Responsibility Index, and only tallied one character in a 2019 film.
Based on the quality, quantity, and diversity of LGBTQ representation in the studios' slate, GLAAD has previously assigned a grade to each major studio: Excellent, Good, Insufficient, Poor, or Failing. However, due to the unique and unforeseeable halt of theater operations for a majority of 2020, GLAAD suspended assigning each studio a grade in this year's report due to circumstances outside of their control. GLAAD plans to resume its grading scale in the next study.
"This is a critical time of transformation for Hollywood – challenged to redefine business lines and practices during a global pandemic, driven by an increased demand from consumers hungry for new content, and rocked by the rightful reckoning and pressure for these studios to create more meaningful substantive change in representing and investing in marginalized communities," said GLAAD President & CEO Sarah Kate Ellis. "This transformation represents a great opportunity to swiftly accelerate acceptance of LGBTQ stories, break new ground, and invest in queer and trans talent and stories that audiences are eager to watch. Hollywood and the business of storytelling must be more nimble, more creative, more open than ever before."
In the past year, GLAAD challenged the TV industry to introduce new regular and recurring LGBTQ characters living with HIV in order to combat stigma. Now, GLAAD is similarly challenging Hollywood studios. GLAAD is calling on the distributors tracked in this report to urgently prioritize active development and theatrical release in coming years of stories featuring LGBTQ characters living with HIV. In 2020, GLAAD's The State of HIV Stigma survey found that nearly nine in ten Americans believe "there is still stigma around HIV," which is keeping progress back. Approximately 1.2 million Americans and about 38 million people globally are living with HIV.
Three years ago, GLAAD issued a challenge to the film industry that 20 percent of annual major studios releases must include LGBTQ characters by the end of 2021, and that 50 percent include LGBTQ characters by the end of 2024. In GLAAD's 2019-20 Where We Are on TV study, GLAAD challenged the TV industry to ensure that within the next two years, half of LGBTQ characters tracked are also people of color. At that time, only broadcast scripted primetime series had achieved that goal. In a single year, cable met and surpassed that challenge and broadcast continued to exceed this benchmark for the third year in a row GLAAD found in its most recent Where We Are on TV study. Last year, GLAAD extended that challenge to the film industry as well.
"We know that LGBTQ audiences are a powerful and invested audience – and a quickly growing one – as we see more and more people empowered to live their authentic lives. The power, passion, and growth of LGBTQ audiences proves that if studios wish to be successful in retaining and expanding fans, they must tell meaningful queer and trans stories," said Megan Townsend, GLAAD's Director of Entertainment Research & Analysis. "Nielsen reports that LGBTQ audiences are key box office drivers, heavy streaming users, and set the social conversation. As the industry looks towards a changing future, it is clear that LGBTQ characters need to be part of stories across all platforms of distribution, and prioritizing offering fan engagement experiences provides even greater opportunity for representation and inclusion. Sincerely engaging LGBTQ audiences can only benefit the studio's bottom lines."
GLAAD's Studio Responsibility Index assesses films based on GLAAD's "Vito Russo Test," a set of criteria analyzing how LGBTQ characters are situated in a narrative. Named after GLAAD co-founder and celebrated film historian Vito Russo, and partly inspired by the "Bechdel Test," these criteria represent an expectation and standard, providing a roadmap for a greater number of mainstream Hollywood films to reach and surpass. However, as several films tracked prove, passing this test does not guarantee that a film is free of problems, offensive in its portrayals or tropes in films where an LGBTQ character may be tied to the film's plot, but whose stories were objectionable. Passing the Vito Russo Test is a first step, rather than the finish line.
For a film to pass the Vito Russo Test, the following must be true:
The film contains a character that is identifiably lesbian, gay, bisexual, transgender, or queer (LGBTQ).
That character must not be solely or predominantly defined by their sexual orientation or gender identity (i.e. the character is comprised of the same sort of unique character traits commonly used to differentiate straight or non-transgender characters from one another).
The LGBTQ character must be tied into the plot in such a way that their removal would have a significant effect. Meaning they are not there to simply provide colorful commentary, paint urban authenticity, or (perhaps most commonly) set up a punchline. The character should matter.
GLAAD's 2021 Studio Responsibility Index found that 90 percent of LGBTQ-inclusive films (9 of 10) released in 2020 passed the Vito Russo Test, which is the highest percentage recorded in the report's history, or 20 percent of 44 total films. However, this finding again must be understood in the context of a much-reduced sample size of films released theatrically in the U.S. in 2020.
For the full report, visit: www.glaad.org/sri.
Bernal shines as real-life gay wrestler in 'Cassandro'
A polished, engaging film about a real-life figure that carries message of hope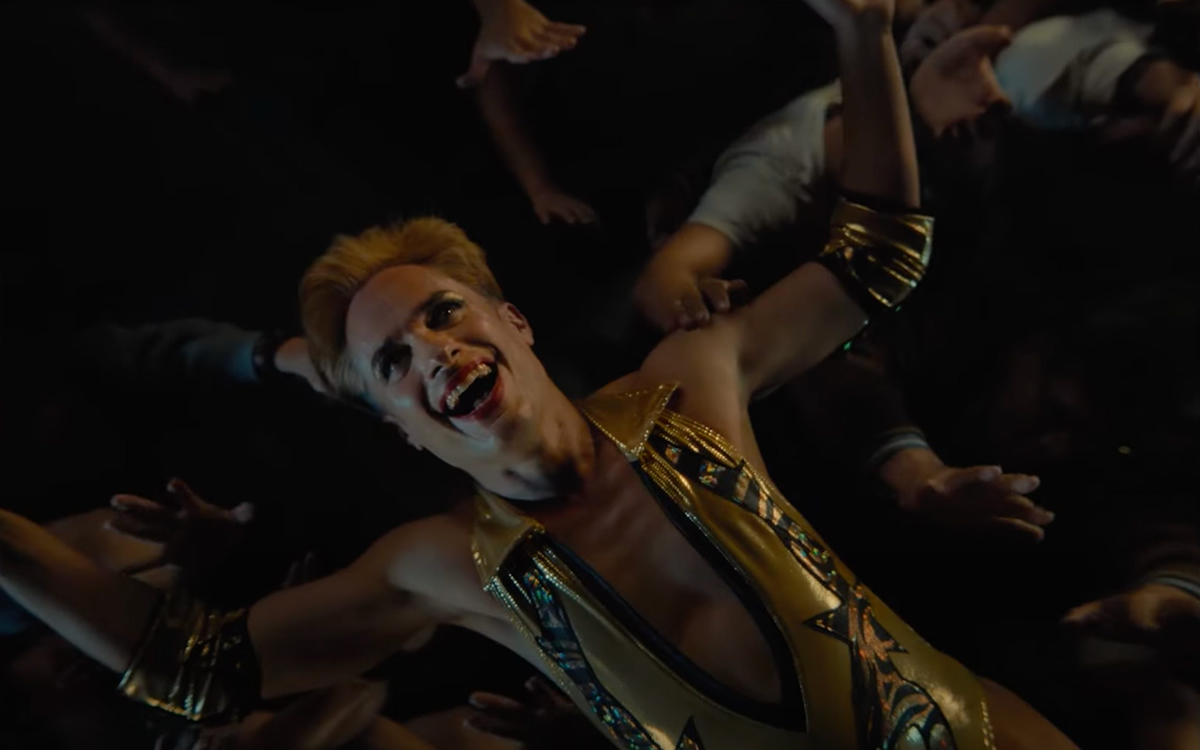 For most Americans, any knowledge of the Mexican wrestling style known as lucha libre is probably limited to what they gleaned from the 2006 Jack Black comedy "Nacho Libre," which (it should go without saying) is not a movie that anyone should consider "factual."
Now another movie about the subject has arrived, and this time it's not an anything-for-a-laugh fantasy but a biopic about a real luchador who rose to international fame in the 1980s and remains one of the most celebrated and popular figures in Mexican professional wrestling to this day.
The luchador in question is Saúl Armendáriz – better known to his fans as "Cassandro" – and the eponymously titled movie about his ascendency begins streaming on Amazon Prime Video Sept. 22 after a limited theatrical release on Sept. 15.
Directed by Roger Ross Williams (who may not be a household name but has the distinction of being the first Black director to receive an Oscar, thanks to the 2009 win of his "Music by Prudence" for Best Documentary Short), "Cassandro" stars Gael García Bernal – a longtime ally who became a queer fan-favorite thanks to his work in films like "Y tu mamá también" and "Bad Education" – as the openly gay Armendáriz and tells the story of his rise to fame in direct defiance of the culturally reinforced homophobia that permeated the professional environment of his field. Set in the 1980s, it follows the future superstar from the early days of his career, tracing his steps as he forges a path to success as an exótico – a wrestler who assumes a flamboyant persona based in queer (and largely homophobic) stereotypes – while simultaneously rising above the stigma of his sexuality and his impoverished upbringing to become a pioneering force in LGBTQ+ acceptance within the deeply traditional Latino culture to which he belonged.
Like most biopics, it also focuses on the personal: much of the film's first half is dominated by the relationship between Armendáriz and his mother, Yocasta (Perla De La Rosa), a professional "good-time girl" whose acceptance of his queer identity is absolute yet tempered by her fear for his well-being. There is also a long-running thread about his desire for approval from his father – a married man with a "legitimate" family in which he is decidedly not included – and the pattern in his personal life of repeating that dynamic in romantic relationships with unavailable lovers like closeted big-name luchador "El Comandante" (Raúl Castillo) and an apparently fluid but firmly "on the DL" associate named Felipe (Benito Antonio Martínez Ocasio, aka Puerto Rican rapper Bad Bunny for those unfamiliar with his "real" name) who clearly meets more than just his need for a reliable supplier of cocaine – it is the '80s, after all – while maintaining a strict-if-not-quite-convincing "no homo" stance.
Ultimately, though, as presented by first-time narrative feature director Williams (who co-wrote the screenplay with David Teague after previously covering Armendáriz' story in the 2016 documentary short "The Man Without a Mask"), "Cassandro" is driven by a narrative about overcoming and reclaiming the pejorative cultural tropes around queer sexuality and turning them on their ear as a means toward fully inhabiting queer identity. Blessed with a relatively supportive mother – a plainly-implied career sex worker who is depicted as much as a kindred spirit as she is a maternal figure – and comfortable enough in his own skin to flaunt his "deviance" in the public eye, the film's version of Armendáriz moves through a clearly defined arc toward self-acceptance on his own terms.
Much of this is mirrored, of course, in the tale of his accelerated rise to stardom, in which he wins the hearts of lucha libre fans enough to subvert the accepted formula that the exótico is always the loser, and reinforced by the ways in which he responds to the various long-term relationships in his life – some nurturing, some toxic – as his career trajectory helps him to recognize his own worth. In this way, "Cassandro" becomes a true-life tale of queer affirmation, the saga of a person who overcomes hardline traditional expectations and deep-rooted social prejudice to use his own queer identity as an avenue to personal empowerment.
That, of course, is exactly what it sets out to be: it's an unabashedly pro-queer narrative that brings the highest level of professional artistry into the mix, using it to convey that subtle blend of aloof observation and emotional engagement that can sometimes win viewers' hearts and minds.
In recognition of that artistry, the foremost acknowledgement must go to Bernal, who turns in a career-highlight performance as both Armendáriz and his over-the-top titular alter-ego, which requires an impressive display of physicality in addition to keen emotional intelligence. The actor is more than capable on both fronts, and while it would frankly be nice to see one of our queer heroes portrayed in a mainstream film by an actual queer actor, it's hard to complain when the actor is someone like Bernal, who finds within his own lived experience the authenticity to make it all ring true. Kudos are also deserved for both De La Rosa, who establishes an emotional core to the story that endures even after she leaves it, and openly-queer actor Roberta Colindrez as the trainer (and friend) that helps "Cassandro" conquer the world of professional lucha libre wrestling by literally flipping the script.
Still, though there is clearly a heartfelt desire to inspire behind the movie's portrayal of its hero's unlikely rise to glory, "Cassandro" doesn't quite deliver the kind of unequivocal "feel-good" validation for which it aims. There's something rote about the story as it's told to us; Armendáriz' success seems a foregone conclusion, and his personal struggles – though impeccably acted and depicted with sincerity – feel somehow manufactured for the sake of a desired emotional response. There's a sense of "Hollywood" about the film's approach, a deliberate framing of the material which makes this real-life success story seem much too easy, its subject's struggles too much like tropes to deliver the kind of authentic satisfaction the movie clearly aims for. Built on familiar formula, it all feels a little too predictable – especially for a saga centered in such a messy, wild-and-wooly environment as professional lucha libre. Yes, it inspires, but much of that is accomplished by playing to sentiment, by what seems a deliberate effort toward building and reaffirming a legend rather than revealing the real human experience behind it, and many details of Armendariz' real story are left out – a suicide attempt, a struggle with substance abuse, even the origin of his iconic stage name as a tribute to a brothel-keeper of whom he was fond – that might have made for a less-sanitized and much more interesting story.
Such quibbles, however, are probably a moot point for most viewers; while "Cassandro" might feel a little too hollow to satisfy completely, it's a polished, entertaining, and engaging film about a real-life figure that should – and does – carry a message of hope and transcendence for queer audiences.
Why would we ever complain about that?