More Queer women in film but no trans, limited screen time says GLAAD
This year's report found a decrease in bisexual representation, and an increase in lesbian representation but no trans again for 4th year.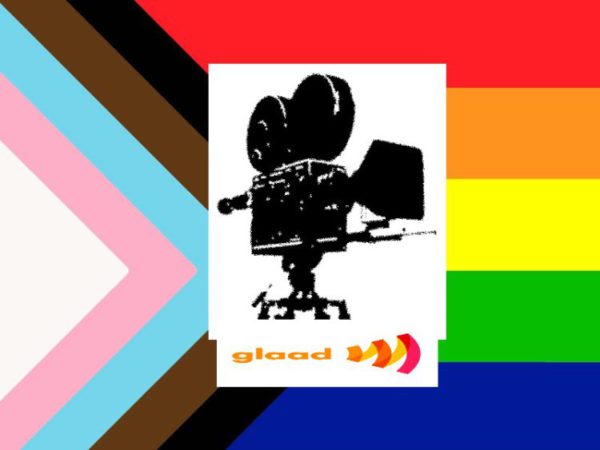 NEW YORK – GLAAD, the world's largest LGBTQ media advocacy organization, has released its ninth annual Studio Responsibility Index (SRI), a study that maps the quantity, quality, and diversity of LGBTQ characters in films released by the eight major film studios.
Due to the unique disruption to theatrical releases in the U.S. in 2020 caused by the COVID-19 pandemic, GLAAD chose to center its analysis on the eight film studios that had the highest theatrical grosses from films released in 2019 as the last standard full year, as reported by the box office database Box Office Mojo.
These studios were Lionsgate, Paramount Pictures, Sony Pictures, STX Films, United Artists Releasing, Universal Pictures, The Walt Disney Studios, and Warner Bros.
GLAAD found that of the 44 films released from major studios in 2020, ten (22.7 percent) contained LGBTQ characters including Like a Boss, The Broken Hearts Gallery, Fantasy Island, Valley Girl, Freaky, The New Mutants, and Birds of Prey. This is an increase of 4.1 percent, but a decrease of 12 films from last year's 18.6 percent (22 out of 118 films). The limited number of films released theatrically in 2020 is a direct result and consequence of the COVID-19 pandemic, which shut down several theaters in the U.S. and globally for large portions of the year.
GLAAD counted 20 LGBTQ characters among all major studio theatrical releases in 2020, a decrease from 50 characters in last year's report. This decrease is once again largely due to the much-reduced sample size of films released in 2020. Of the 20 LGBTQ characters, 11 are women and 9 are men, making this the first time in the SRI's history that queer women characters outnumber the men.
For the fourth year in a row, there were zero transgender and/or non-binary characters counted in the major studio films released. GLAAD's call for increased transgender and non-binary representation and storytelling, especially in a political climate with anti-transgender legislation moving forward at a record pace, remains.
The racial diversity of LGBTQ characters saw a welcome increase in this year's findings. Of the 20 LGBTQ characters counted, 40 percent (or 8 characters) were characters of color, an increase of six percent from 2019, though a decrease of nine characters. This is still 17 percent lower than the record high of 57 percent characters of color in 2017. Of the 20 LGBTQ characters, eleven (55 percent) were white, three (15 percent) were Asian-Pacific Islander, two (10 percent) were Black, two (10 percent) were Latinx, and one (5 percent) was Indigenous. One character (5 percent) was a non-human appearing alien in Onward.
There was a significant increase in the screen time of LGBTQ characters found in major studio releases in 2020. Half of LGBTQ characters (10 out of 20) registered ten minutes or more of screen time. Six of the 20 characters (or 30 percent) logged under one minute. While some films like The New Mutants, Freaky, Fantasy Island, and The Broken Hearts Gallery used that expanded screen time to tell more developed or nuanced queer stories, often with more than one queer character, more time did not equate to quality across the board. For example, The Gentleman and Buddy Games both registered more than ten minutes but with characters that were stereotypical and which elicited negative reactions from many LGBTQ viewers. There remains a huge opportunity for meaningful LGBTQ storytelling and for unambiguously marketing and promotion.
This year's report found a decrease in bisexual representation, and an increase in lesbian representation. Of the ten LGBTQ-inclusive films released in 2020, five films (50 percent) contained a lesbian character, up from last year's 36 percent, but still a decrease from the 55 percent of films with lesbian characters in 2018. Representation of gay men decreased from 68 percent to 60 percent (six films) this year, while bisexual characters decreased from 14 percent to 10 percent (only one film contained a bi+ character).
Of the 20 LGBTQ characters in this report, GLAAD found zero characters living with HIV and also zero LGBTQ characters with a disability. GLAAD began counting LGBTQ characters with disabilities in its 2020 Studio Responsibility Index, and only tallied one character in a 2019 film.
Based on the quality, quantity, and diversity of LGBTQ representation in the studios' slate, GLAAD has previously assigned a grade to each major studio: Excellent, Good, Insufficient, Poor, or Failing. However, due to the unique and unforeseeable halt of theater operations for a majority of 2020, GLAAD suspended assigning each studio a grade in this year's report due to circumstances outside of their control. GLAAD plans to resume its grading scale in the next study.
"This is a critical time of transformation for Hollywood – challenged to redefine business lines and practices during a global pandemic, driven by an increased demand from consumers hungry for new content, and rocked by the rightful reckoning and pressure for these studios to create more meaningful substantive change in representing and investing in marginalized communities," said GLAAD President & CEO Sarah Kate Ellis. "This transformation represents a great opportunity to swiftly accelerate acceptance of LGBTQ stories, break new ground, and invest in queer and trans talent and stories that audiences are eager to watch. Hollywood and the business of storytelling must be more nimble, more creative, more open than ever before."
In the past year, GLAAD challenged the TV industry to introduce new regular and recurring LGBTQ characters living with HIV in order to combat stigma. Now, GLAAD is similarly challenging Hollywood studios. GLAAD is calling on the distributors tracked in this report to urgently prioritize active development and theatrical release in coming years of stories featuring LGBTQ characters living with HIV. In 2020, GLAAD's The State of HIV Stigma survey found that nearly nine in ten Americans believe "there is still stigma around HIV," which is keeping progress back. Approximately 1.2 million Americans and about 38 million people globally are living with HIV.
Three years ago, GLAAD issued a challenge to the film industry that 20 percent of annual major studios releases must include LGBTQ characters by the end of 2021, and that 50 percent include LGBTQ characters by the end of 2024. In GLAAD's 2019-20 Where We Are on TV study, GLAAD challenged the TV industry to ensure that within the next two years, half of LGBTQ characters tracked are also people of color. At that time, only broadcast scripted primetime series had achieved that goal. In a single year, cable met and surpassed that challenge and broadcast continued to exceed this benchmark for the third year in a row GLAAD found in its most recent Where We Are on TV study. Last year, GLAAD extended that challenge to the film industry as well.
"We know that LGBTQ audiences are a powerful and invested audience – and a quickly growing one – as we see more and more people empowered to live their authentic lives. The power, passion, and growth of LGBTQ audiences proves that if studios wish to be successful in retaining and expanding fans, they must tell meaningful queer and trans stories," said Megan Townsend, GLAAD's Director of Entertainment Research & Analysis. "Nielsen reports that LGBTQ audiences are key box office drivers, heavy streaming users, and set the social conversation. As the industry looks towards a changing future, it is clear that LGBTQ characters need to be part of stories across all platforms of distribution, and prioritizing offering fan engagement experiences provides even greater opportunity for representation and inclusion. Sincerely engaging LGBTQ audiences can only benefit the studio's bottom lines."
GLAAD's Studio Responsibility Index assesses films based on GLAAD's "Vito Russo Test," a set of criteria analyzing how LGBTQ characters are situated in a narrative. Named after GLAAD co-founder and celebrated film historian Vito Russo, and partly inspired by the "Bechdel Test," these criteria represent an expectation and standard, providing a roadmap for a greater number of mainstream Hollywood films to reach and surpass. However, as several films tracked prove, passing this test does not guarantee that a film is free of problems, offensive in its portrayals or tropes in films where an LGBTQ character may be tied to the film's plot, but whose stories were objectionable. Passing the Vito Russo Test is a first step, rather than the finish line.
For a film to pass the Vito Russo Test, the following must be true:
The film contains a character that is identifiably lesbian, gay, bisexual, transgender, or queer (LGBTQ).
That character must not be solely or predominantly defined by their sexual orientation or gender identity (i.e. the character is comprised of the same sort of unique character traits commonly used to differentiate straight or non-transgender characters from one another).
The LGBTQ character must be tied into the plot in such a way that their removal would have a significant effect. Meaning they are not there to simply provide colorful commentary, paint urban authenticity, or (perhaps most commonly) set up a punchline. The character should matter.
GLAAD's 2021 Studio Responsibility Index found that 90 percent of LGBTQ-inclusive films (9 of 10) released in 2020 passed the Vito Russo Test, which is the highest percentage recorded in the report's history, or 20 percent of 44 total films. However, this finding again must be understood in the context of a much-reduced sample size of films released theatrically in the U.S. in 2020.
For the full report, visit: www.glaad.org/sri.
A queer screen roundup for the holidays
Hotly anticipated films like 'The Whale' and a Whitney biopic are just around the corner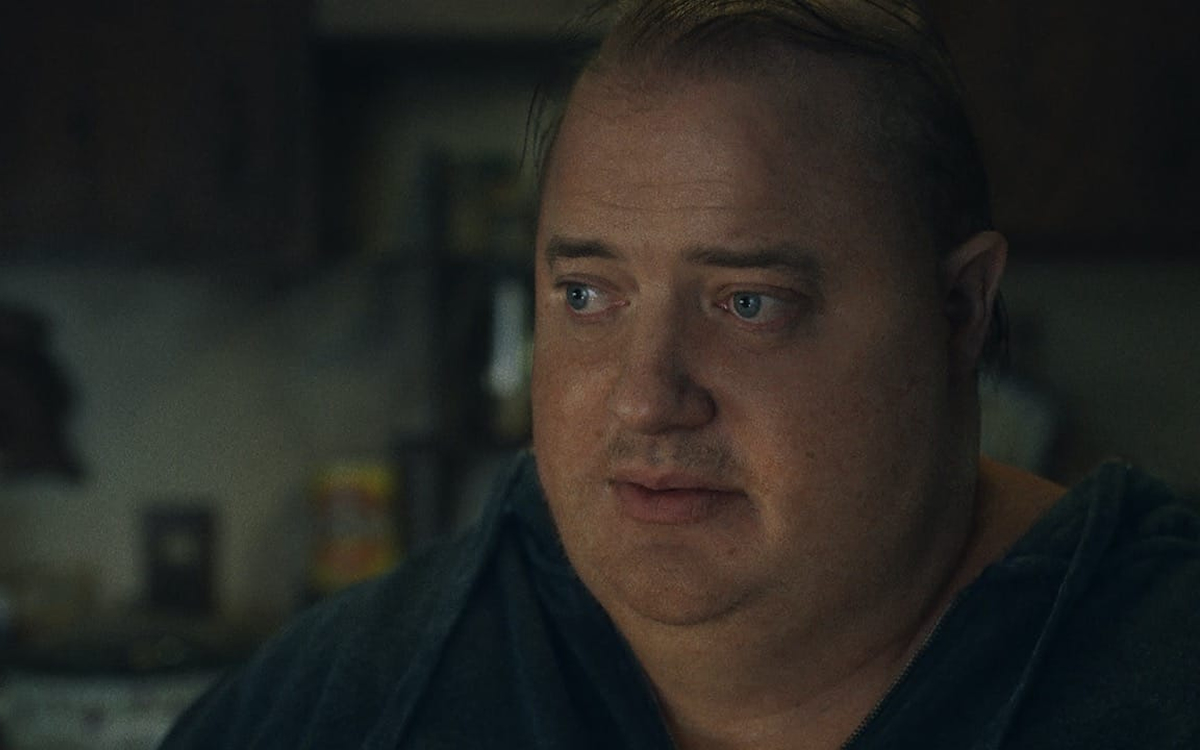 Thanksgiving is less than a week away, and we all know what that means.
No, we're not talking about digging out all those saved recipes for using leftover turkey. We mean, of course, that it's time for the Blade's annual Holiday Entertainment Preview, when we round up all the new LGBTQ viewing options coming our way during the upcoming season. No, they're not all themed for the holidays (because, let's face it, sometimes everybody needs a little escape from all that seasonal cheer), but they're all definitely worth spending a couple of hours' worth of your time in between shopping, planning, partying, and going to the gym to work off all those giant meals and decadent sweets.
"She Said" (in theaters Nov. 18)
Carey Mulligan and Zoe Kazan star as New York Times journalists Jodi Kantor and Megan Twohey in this true-life drama about the investigation that led to the bombshell 2017 report exposing Harvey Weinstein's decades-long history of sexual misconduct against women. There's no direct LGBTQ connection here, per se, but the #MeToo movement inspired by the revelations is cause enough for us to include it on our list, simply in the name of solidarity. The fact that it's female-written and female-directed (by Rebecca Lenkiewicz and Maria Schrader, respectively) bodes well for the messaging in this one, which also stars Patricia Clarkson, Andre Braugher, Jennifer Ehle, and Samantha Morton.
"Wednesday" (Netflix, Nov. 23)
Again, there's no direct LGBTQ connection within the content here (at least as far as we know, yet), but surely none is needed to explain why this new supernatural comedy/mystery series from Executive Producer Tim Burton and creators Alfred Gough and Miles Millar – detailing the crime-solving adventures of now-teenaged Wednesday Addams as she navigates her high school years at Nevermore Academy – has our recommendation. The goth daughter of Gomez and Morticia has long been a queer fan favorite, after all, and there are plenty of other reasons to look forward to this new iteration of "The Addams Family" and its "creepy and kooky" world. Starring Jenna Ortega in the title role, with Gwendoline Christie, Riki Lindhome, and Jamie McShane – and Catherine Zeta-Jones, Luis Guzman, and Fred Armisen making guest appearances as Morticia, Gomez, and Uncle Fester, respectively.
"The Holiday Sitter" (Hallmark, Dec. 11)
This one not only has LGBTQ appeal, it's an actual holiday movie. From the notorious-but-beloved Christmas universe of the Hallmark Channel comes the network's first holiday rom-com about two men (a queer couple was featured in 2020's "The Christmas House," but it wasn't about them falling in love) starring out "Mean Girls" star Jonathan Bennett as a workaholic bachelor who finds himself overwhelmed while babysitting for his out-of-town sister and her husband and recruits a handsome neighbor to help him. We're sure you'll know where things will go from there, but it should be a cozy seasonal watch, anyway. Also starring George Krissa and Chelsea Hobbs.
"Spoiler Alert" (in theaters, limited Dec. 2 / wide Dec. 9)
December's awards season push kicks off with this adaptation of Michael Ausiello's bestselling memoir, in which a young gay couple meet, fall in love, and build a life together for over a decade – only to be faced with a terminal cancer diagnosis for one of them. We know it doesn't sound like holiday cheer, but it takes as light an approach with the subject matter as possible; that doesn't mean you won't cry, of course, but this Michael Showalter-directed tearjerker is hoping you'll get the point that love is worth it even when you know there's going to be a sad ending – and you can't ask for a more appropriate seasonal message than that. Starring Jim Parsons, Ben Aldridge, Sally Field, and Bill Irwin.
"Framing Agnes" (in theaters, limited Dec. 2/Dec. 9)
Not quite a documentary, not quite a fictional narrative, this innovative cinematic exercise from director Chase Joynt takes the story of Agnes – a pioneering transgender woman whose participation in an infamous UCLA gender health study in the 1960s allowed her to gain access to gender-affirming healthcare – and blends it with other stories from long-shelved case files to "widen the frame through which trans history is viewed." Promising "vividly rendered" re-enactments of vintage trans history, collaboratively created by an all-star cast of trans performers, artists, and thinkers, this one is only getting a limited theatrical release, for now – but even if it doesn't screen near you, keep your eyes open, because it looks like it's worth waiting for. Angelica Ross, Jen Richards, and Zackary Drucker are among the featured stars.
"The Whale" (in theaters, Dec. 9)
Another award contender surfaces with this buzzy new drama from the ever-intense Darren Aronofsky, adapted by Samuel D. Hunter from his own play and featuring the long-anticipated return of former Hollywood hunk Brendan Fraser – who stars as an obese middle-aged man trying to reconcile with his estranged daughter after abandoning her and her mother to be with another man. It's won awards already, at Venice and other film festivals, and if the advance praise we've been hearing – both for the film and for Fraser's comeback performance – is to be believed, it's probably going to get several more. But that's not why we recommend it; we just know you love Brendan Fraser as much as we do. Also starring Sadie Sink, Hong Chau, Ty Simpkins, and Samantha Morton.
"Babylon" (in theaters, Dec. 23)
"La La Land" filmmaker Damien Chazelle returns with this original period epic set in 1920s Los Angeles, and he doesn't skimp on the star power. With Brad Pitt, Margot Robbie and Diego Calva leading an ensemble cast, this lavish look at early Hollywood traces the rise and fall of several intertwined characters to spin a tale of "outsized ambition during an era of unbridled decadence and depravity." We're told there's a queer storyline involved, though there are no details yet – but regardless of that, we're in based on that description alone. Also starring Jean Smart, Jovan Adepo, Li Jun Li, P.J. Byrne, Lukas Haas, Olivia Hamilton, Tobey Maguire, Max Minghella, Rory Scovel, Katherine Waterston, Flea, Jeff Garlin, Eric Roberts, Ethan Suplee, Samara Weaving, and Olivia Wilde, this is bound to be another awards favorite, and probably a whole lot of opulent fun, too.
"I Wanna Dance With Somebody" (in theaters, Dec. 23)
Finally, this eagerly awaited biopic of Whitney Houston – directed by Kasi Lemmons and written by Oscar nominee Anthony McCarten – shows up just in time for Christmas to deliver "a no-holds-barred portrait" of the iconic pop star, following her life and career from New Jersey choir girl to one of the best-selling and most awarded recording artists of all time. Starring BAFTA winner Naomi Ackie as Houston, it promises to take us on "an inspirational, poignant – and so emotional – journey" through the late singer's "trailblazing life and career," with "show-stopping performances and a soundtrack of the her most beloved hits as you've never heard them before." That's a lot of hyperbole, but frankly, we'll be disappointed if it doesn't get real about Houston's long-obscured sexuality. Even so, it gets our tentative recommendation on the basis of diva interest alone.
Happy holidays!