'Pray Away' exposes horrors of 'conversion therapy'
The fraud is still out there, actively claiming victims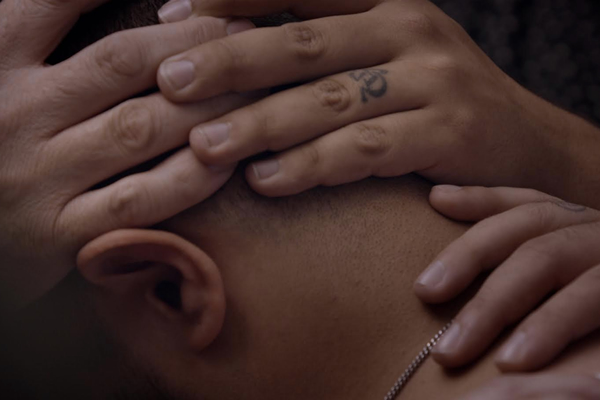 LOS ANGELES – It's fitting that Blumhouse Productions should be among the array of associated companies behind the new documentary "Pray Away," which debuted on Netflix Aug. 3.
Now a major Hollywood player, Blumhouse Productions spent a decade building its success on creepy horror movies like "Paranormal Activity," "Insidious," and "The Purge." The horrors revealed in "Pray Away" are every bit as disturbing as anything in those movies; the difference is that these are horrors that take place in real life, and that makes them even more chilling.
As its title suggests, the Kristine Stolakis-directed documentary dives into the world of "conversion therapy," specifically in the form of the Christian "Ex-Gay" movement, and unspools its history from its beginnings in the 1970s. That was when five men, struggling with being gay in their Evangelical church, started a Bible study to help each other leave the "homosexual lifestyle." They quickly received more than 25,000 letters from people asking for help and formalized as Exodus International, the largest and most controversial conversion therapy organization in the world.
After decades of spreading anti-LGBTQ propaganda and touting methods based on discredited and pseudoscientific practices, the company was rocked when a multitude of former "success stories" began to come forward and renounce their claims of having become heterosexual. Faced with public outcry and an inescapable recognition of the untold harm they had perpetrated, Exodus officially ended its operations in 2013.
"Pray Away" is not really about Exodus, though, nor is it about scandal – at least not the salacious kind. It's about the real human pain underneath all of that, and it follows the stories of several men and women who were once connected with Exodus. Once among the leaders and high-profile representatives of the organization, these are individuals who spent years as "Christian superstars" in the religious right before coming out as LGBTQ and disavowing the very movement they helped to start. Through the stories they tell of their personal journeys, and the resolve with which they dedicate themselves to debunking the notion that being queer is something that should or even can be "cured," they underscore the depth of the influence that conversion therapy – and its proponents – exerts not just on its participants but on LGBTQ society as a whole.
There's Mike Bussee, one of the co-founders of Exodus, who ultimately became one of the first high-profile members to denounce the group and come out as gay; John Paulk, another former Exodus leader, who along with his "ex-lesbian" wife was the face of the movement through appearances on television and magazine covers until being caught in a gay bar and exposed in the press; and Yvette Cantu, who became a highly visible spokesperson for conversion therapy and even served as a "policy analyst" for the Family Research Council – a virulently anti-LGBTQ organization that has been designated as a hate group by the Southern Poverty Law Center – before crippling anxiety forced her to confront her feelings of guilt over the harm she was helping to inflict.
These narratives, interwoven throughout to form a bigger picture, bear witness to the personal damage caused by conversion therapy, but many of them also cast light on the even more ominous nature of the movement's machinations behind the scenes, as it aligns itself with politicians to gain the power necessary for turning its anti-LGBTQ stance into legislative and judicial policy.
Randy Thomas, the former Exodus vice president who disassociated from the group shortly before it disbanded, relates how the movement allied itself with conservative politicians eager to stir up their constituents with a "moral" issue and facilitated the passing of Proposition 8, the California referendum that effectively banned same-sex marriage before being struck down by the Supreme Court in 2015. The implication – that a well-organized minority can gain enough political traction to impose its extreme views on a whole society – is something of which most viewers will already be keenly aware, given the shape of the last few years, but it serves as an chilling reminder of the very real and widespread harm that has been perpetrated by fundamentalist bigots acting in the name of religion.
Of course, "Pray Away" is also a story of triumph; the subjects who share their stories are shown clearly to have moved beyond the lies of conversion therapy to live much happier, fulfilled lives; one, Julie Rodgers, who was once groomed as the poster child for an Exodus-affiliated "ex-gay" ministry, is even in the process of planning a wedding with her girlfriend – perhaps the most appropriate "happy ending" of all, considering the circumstances.
Still, though, the disquieting realities exposed by Stolakis' documentary are never quite erased by these positive outcomes. Outdated notions that are perennially used to sex-shame queer people and frame their identity as a dysfunction – the parents are to blame, masturbation is bad, gay people are child molesters, girls become lesbians through fear of men, and other such infuriating tropes – keep turning up in the discourse throughout; a procession of pious, white male faces (some belonging to disgraced former "moral leaders" like Jerry Falwell) decry homosexuality as sinful in archival media clips; and in perhaps the most unsettling sequence, we see footage of a notorious "reparative therapy" psychologist – the late Joseph Nicolosi – manipulating a patient (or rather, a victim) through psychological torture.
Most horrifying of all, perhaps, is another narrative that is woven among the others. The film begins with Jeffrey McCall, a Christian activist who was once a transgender woman but claims to have renounced his trans identity for Jesus. We watch as he works to organize a misleadingly named "Freedom March" for "ex-trans" awareness, guides a mother over the phone toward rejecting her child's trans identity, and participates in a ritualistic "warrior" chant with a group of other former trans people – all without a trace of joy in his face, his voice, or his manner.
It's that last sequence in which "Pray Away" becomes most reminiscent of one of Blumhouse's horror films; in the feverish, histrionic abandonment to which they give themselves in their chant, these struggling people evoke the unnatural fervor of a possessed congregation at a cult. Watching the spectacle, it's easy to see them as deluded and dehumanized. Even so, one can't help but sense that the tears in their eyes are real; they draw our compassion, and they remind us that the fraud of conversion therapy is still out there, actively claiming victims.
The evil of Exodus may have been vanquished in "Pray Away," but like any good horror film, it makes sure we know there's still plenty of room for a sequel.
'Cured' beautifully chronicles fight for dignity
New doc revisits APA designation of homosexuality as a sickness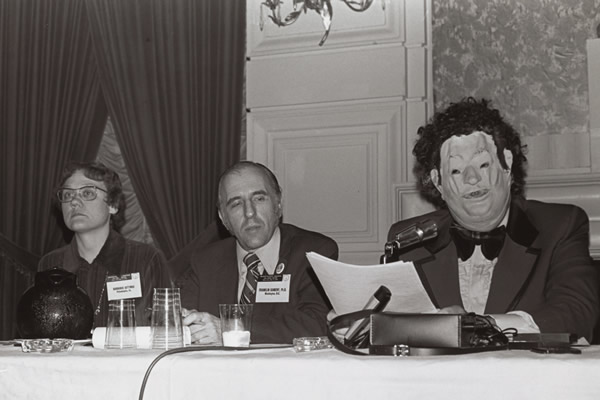 At the 1970 American Psychiatric Association convention, in front of 10,000 professional members, LGBTQ activists had a single rejoinder to decades of APA designation of homosexuality as a sickness in need of treatment: "There is no 'cure' for that which is not a disease." It marked the first direct clash with a psychiatric profession that had classified homosexuality as a mental disorder and advised everything from talk therapy to psychologically destructive shock therapy to "cure" homosexuality.
After Stonewall, gay activists concluded that the classification of homosexuality as a mental illness by the APA would hold back the advancement of the gay rights movement. To secure equality, activists knew they had to debunk the idea that they are sick.
The struggle to remove homosexuality from the APA's definition of mental illness is beautifully chronicled in the forthcoming documentary "Cured" — beautifully because the filmmakers contrast erroneous characterizations of homosexuality by mid-century psychiatrists with mid-century photographs that bore witness to gay people's actual nature.
Getting the APA to change required more than storming conferences. Gay activists, for instance, pinpointed sympathetic young psychiatrists who could act to reform the APA from within and helped them win seats on the Board of Trustees. Meanwhile, the culture was changing. In the 1970s, gay visibility was growing, which boosted the campaign to end the sickness label.
At its 1972 convention, the APA offered a platform to gay rights activists Frank Kameny and Barbara Gittings. The duo invited Dr. John Fryer to testify about what it was like to be a gay psychiatrist. Fearing damage to his reputation (he had previously lost a position for being gay), Fryer donned a mask and adopted the title H. Anonymous. Despite his cloaked persona, his testimony was, in the words of one attendee, a "game-changer."
Fryer spoke as a gay man with "real flesh and blood stand[ing] up before this organization and ask[ing] to be listened to" and evoked the great emotional toll of being forced to live in the closet — "this is the greatest loss: our honest humanity." The tide was turning but the intransigent faction needed a few more kicks. Representing a new generation of psychiatrists, Dr. Charles Silverstein would lay down the gauntlet: The APA could either continue to promote "undocumented theories that have unjustly harmed a great number of people" or accept the genuine science that being gay was no illness. At the next year's convention, in a final clash between opposing sides, Gay Activist Alliance member Ronald Gold pointed out the absurdity that a medical practice predicated on making sick people well was making "gay people sick." The APA ended its mental illness classification in 1974.
"Cured" represents a growing awareness of the history of "curing" homosexuality. Netflix recently premiered "Pray Away" about the so-called "ex-gays" who promoted conversion therapy, the destructive practice by fundamentalist Christian quacks. The film "Boy Erased" (2018) took a similar sledgehammer to conversion therapy.
Precisely because of the long-term ill-effects of stigmatizing gay consciousness, the LGBTQ community has in recent years targeted conversion therapy. Twenty states have banned conversion therapy for minors, and an additional five states have enacted partial bans.
Although thoroughly discredited by medical professionals, including the APA, conversion therapy continues to harm thousands of youths each year. While "Cured" is instructive for LGBTQ activists combatting conversion therapy nationwide, it has an even more important lesson.
"There isn't anything wrong with them, so there can't be anything wrong with me," is how one gay man remembers feeling upon entering a gay bar, witnessing convivial gay men and realizing it was time to ditch his homophobic shrink and embrace himself.
It struck a deep chord with me because I had a similar epiphany as a young man. Feeling my way around my sexuality as a grad student in New York, it all finally came together one night at a Greenwich bar as I sat across from two gay men and chatted about traveling and career ambitions. I am doing nothing wrong, I thought. It made no sense to be afraid of living my life as a gay man.
Our determination to live openly remains a potent inspiration for those still struggling with acceptance, and the strongest rebuke of those who would seek to erase us.
"Cured" premieres on PBS on Oct. 11.
A conversation with Bruce LaBruce
Filmmaker still pushing boundaries after 30 years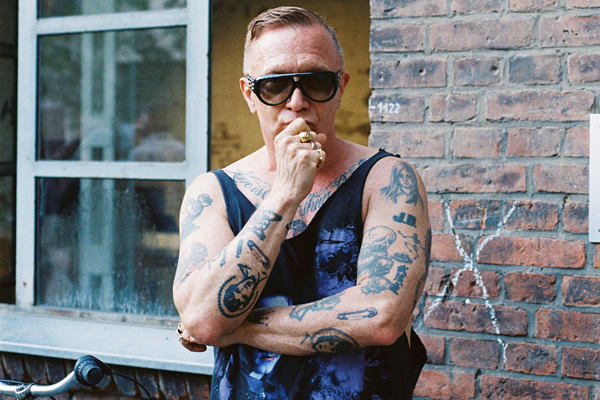 Bruce LaBruce, one of the few filmmakers that has been able to build a career moving back and forth between directing porn and independent cinema, is still interested in shocking his audiences.
Once known for incorporating explicit scenes of gay and fetish sex into his movies, he's produced a body of work over the past three decades that deliberately pushes the boundaries of our taboos and pulls the rug out from under our most solid assumptions about sex and sexuality. His movies subvert familiar Hollywood tropes in narratives that blend a campy, melodramatic style with depictions of hardcore, frequently unconventional sex, and even if he's taken a slightly tamer approach in some of his more recent work – including his latest, "Saint-Narcisse," which was released earlier this month and features a complicated story about twin brothers separated at birth who fall in love with each other when they reunite as adults – it doesn't mean his films are any less transgressive.
When the notorious Canadian iconoclast sat down to speak with the Blade last week, we talked with him about the challenge of staying on that edge.
BLADE: In your earlier films, audiences were shocked by the sexual depictions you included. Does it surprise you that nowadays the same things can be seen on Netflix or HBO?
BRUCE LABRUCE: It's true that when you see erect penises on "Euphoria," or what have you, it's taking TV to a level that nobody perhaps could have anticipated – or maybe it was inevitable, really. But even though there's a certain amount of extreme and explicit content allowed, when you shift to the bigger context it's still not seen as OK. Society has this weird schizophrenia where that kind of explicitness, even the idea of porn, is accepted, to a degree – but in cinema, at least in mainstream theatrical films, there's almost a de-sexualization. Certainly, all those superheroes are shockingly asexual. I think it's partly because the audience for a lot of that stuff is kids – and the culture in general is a bit infantile in this era.
BLADE: How has that changed your approach to filmmaking?
LABRUCE: For one thing, I'm deliberately making more mainstream films, like "Saint-Narcisse," that are kind of like wolves in sheep's clothing. On the surface they reference popular genres, like mystery and romantic comedy, and they pay homage to '70s cinema – and there's a certain, maybe not "light-heartedness" but a camp element to the style as well.
And the explicitness is not as important as the implications of what the film is about. Like in "Saint-Narcisse," the plot about this attraction between twin brothers opens up into Freud's idea of "family romance," and how these sexual tensions that he talks about within the nuclear family lead people to so much guilt and self-loathing, because they think there's something morally wrong about them for having these sexual impulses, which are really just natural. Obviously, there are taboos in place, as there should be, but whether there needs to be so much guilt and self-torture about having those kinds of impulses is another question.
BLADE: Your movies have always centered on these taboo expressions of sexuality.
LABRUCE: The idea of trying to humanize taboo sexuality and fetishes runs through all my work. You're not sick or morally corrupt because you have a fetish, you're just a living, breathing human that happens to have this extreme impulse. It's actually quite often a real worship, a devout kind of respect and appreciation, even a spiritual appreciation of the object of desire.
And there are so many ideological gay-themed films that insist on presenting only "positive" representations of homosexuality. I've always been against that, against any kind of prior censorship or pressure to conform to ideals of representation – I mean, who determines what is a "good" gay?
I prefer making something that really isn't even classified as a "gay" film, more a film that talks about the ambivalence of sex and the ambiguities of sexual representation. I've always depicted characters that don't have a fixed sexual identity, they're somewhat fluid, and it's more about human sexuality in general, rather than being a "gay" film – or a film that presents gay characters that are reassuring and fixed in their gay identity. You know, assimilated, or at least well-behaved and domesticated.
BLADE: Your films certainly challenge those kinds of politically correct notions of queer behavior.
LABRUCE: There is a fear anymore of representing things because of political correctness, of being called out or "cancelled" or whatever, which I really do think is the enemy of art and cinema. The artist should be able to express themselves without second-guessing everything they do, and without censoring themselves. It's always been that if you disagree with someone or if you think their film is offensive, then you have many ways of expressing that to them – you can walk out of their film, you can confront them at a Q&A, you can have a dialogue on the internet – but more and more it's become a black-and-white conversation where you're either on the right side or the wrong side. That's extremely challenging for a filmmaker nowadays.
BLADE: Your work has always stirred up controversy, though. And yet, you've managed to weather all that and become a respected cinema artist. How did you pull that off?
LABRUCE: There's a kind of irony in my movies – I see it more as ambiguity, really, or a camp sensibility that I have – that allows for a lot of interpretation, and you don't always know where a film stands or what the intention is behind it. It's ambiguous – even to me, you know? I think that's a much more productive way of approaching cinema, because then it's a dialogue with the audience – you're not telling them "this is the way it needs to be" because of social pressures. It's something that is open to interpretation.
BLADE: There's also a kind of absurdity in your films, where things sometimes go to extreme levels that make us see how ridiculous a lot of these moral strictures can be when we look at them from a different perspective. Is that something you try to do?
LABRUCE: It's setting up a kind of politically correct scenario and then taking the piss out of it. It's the difference between fantasy and reality. Our sexual imagination can be very dark and complicated and disturbing sometimes, and instead of making people feel guilt-ridden or tortured by the fact that they have these thoughts, I want my films to be a kind of collective unconsciousness, where people can work these things out rather than acting on them in real life.
That's the function of porn, after all.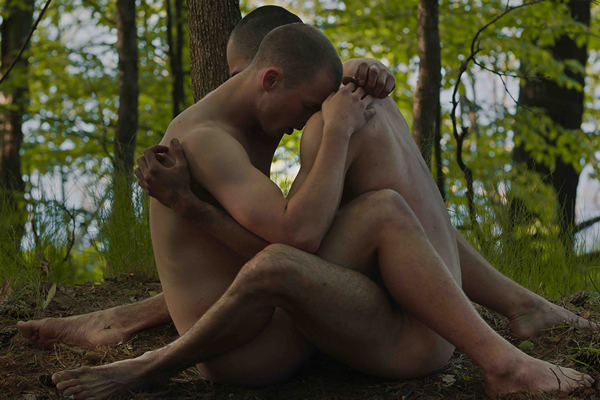 Once upon a time in Los Angeles- film documentary looks at queer history
Gregorio Davila's 'L.A. A Queer History' through interviews, archival footage, and photographs weaves a tapestry of LGBTQ life in Los Angeles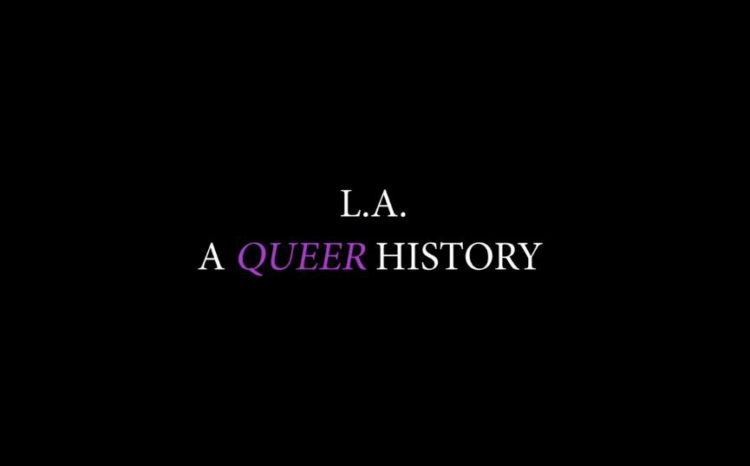 PALM SPRINGS – A new documentary film debuted at the Palm Springs LGBTQ Film Festival this weekend that chronicles the often overlooked important role that Los Angeles played in the early days of the LGBTQ movement for equality.
Director Gregorio Davila's 'L.A. A Queer History' through interviews, archival footage, and photographs weaves a tapestry of LGBTQ life in Los Angeles long before the fateful hot June evening in New York City's West Greenwich Village at the Stonewall Inn in 1969.
Davila notes that his film is much more than just another 'gay' story telling Palm Springs Life magazine;
"We've contributed to the fabric of America and everything in it, just as much as anyone else has," Davila says. "This is an American story just as much as any other American story as well. Hopefully people will realize and see that; maybe they will be more open-minded."
Davila who grew up in Hemet, in the San Jacinto Valley in Riverside County told the Palm Springs Life he believes the film shines the spotlight on the West coast gay movement when more historical references tend to point to the Stonewall Inn in New York City.
Viewers will have a one-time opportunity to see Davila's director's cut at 3 p.m. Sept. 18 during the festival's first weekend of in-person films being shown at the Palm Springs Cultural Center. A second showing is slated for 7 p.m. Sept. 26. Davila will participate in a Q&A session after the Sept. 18 screening.
L.A. A Queer History (2021) Trailer from L.A. A Queer History on Vimeo.