Trans Montanans and ACLU sue state over birth certificate gender markers
Having a birth certificate that does not match gender identity puts trans people at higher risk of harassment, hostility, and discrimination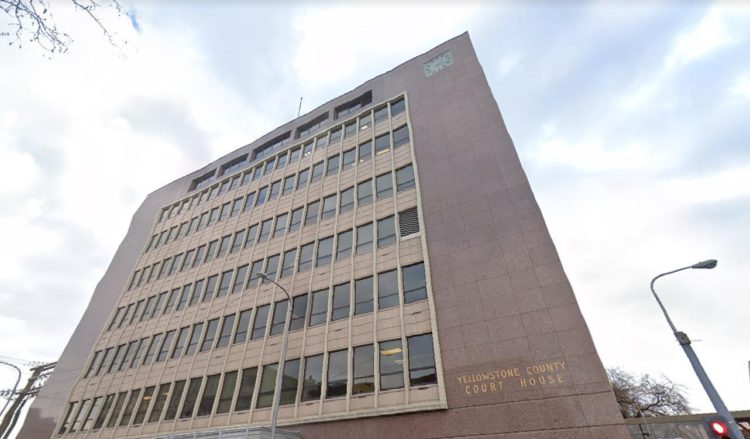 MISSOULA, Mont. – Amelia Marquez, a transgender woman, and John Doe, a transgender man, filed a lawsuit today challenging a new law that makes it difficult, if not impossible, to correct the sex designation on their birth certificates.
Marquez and Doe's case asserts that Senate Bill 280 violates their constitutional right to privacy, equal protection of the law, and due process. 
SB 280 requires a transgender person to receive a certified copy of an order from a court indicating that the sex of the person has been changed by "surgical procedure." The court order must then be provided to the Department of Public Health and Human Services (DPHHS). For many transgender Montanans, surgical procedures are either unnecessary or cost-prohibitive.
Marquez, a lifetime resident of Montana, has known she was a woman for the majority of her adult life. While Marquez has undertaken hormone therapy and counseling, she cannot afford the surgery required by SB 280, nor does she want to undergo the surgery at this time. Marquez, like many transgender women, has dealt with harassment, discrimination, and violence, and regularly fears being targeted because of her identity. Having a birth certificate that does not match her gender identity puts her at higher risk of harassment, hostility, and discrimination.
"I would like to change the sex designation on my birth certificate to match my female gender identity, but am unable to do so because of the Act," said Amelia Marquez.  "My inability to obtain a birth certificate that accurately reflects my female gender identity is a painful and stigmatizing reminder of the State of Montana's refusal to recognize me as a woman. Further, denying me an accurate birth certificate places me at risk of embarrassment or even violence every time I am required to present my birth certificate, because it incorrectly identifies me as male." 
Doe, a 22-year-old man born in Gallatin County who currently resides outside of Montana, has known he is a man since his adolescence. Doe currently works two jobs while he waits to attend college in the fall. He would like to correct the gender designation on his birth certificate to accurately reflect his gender, but does not wish to be subject to the public humiliation and degradation of having to provide his deeply personal medical records and publicly out his transgender status.
Doe currently receives gender-affirming care, including hormone therapy and counseling for gender dysphoria. In the spring of 2021, Doe underwent a gender-affirming surgery and does not intend to undergo additional surgeries that may be required by the new law in order to correct a birth certificate.
"The fear of having to produce his medical records in a public forum, forcing him to out himself as transgender, is unconscionable," said Akilah Lane, ACLU-MT staff attorney. "In addition, requiring Mr. Doe to appear in court would result in significant emotional and financial burdens that are absolutely unnecessary. Mr. Doe, Ms. Marquez, and all Montanans who seek to correct the sex designation on their birth certificate should be able to without the undue burden created by this recent and inhumane law." 
"At a time when states all across the country are removing government red tape from the lives of transgender and non-binary people who want accurate identity documents, Montana has decided to increase government bureaucracy in people's lives," said John Knight, senior staff attorney with the ACLU LGBTQ & HIV Project. "Courts and state lawmakers around the country have increasingly said that these barriers to accurate identity documents are unnecessary and serve no purpose for the government. Transgender and non-binary people need recognition of who they are and not permission from the government to live their lives." 
Before the passage of SB 280, transgender Montanans needed only to provide an affidavit to DPHHS to change the gender marker on a birth certificate. This process was efficient and easy and was administered without problem until the legislature decided to act.
The ACLU of Montana, the ACLU Jon L. Stryker and Slobodan Randjelović LGBTQ and HIV Project, and Nixon Peabody LLC represent Vazquez.
The lawsuit, Marquez v State, was filed in the 13th Judicial District, Yellowstone County. 
Bisexuality not covered by federal employment law lawsuit claims
"There is nothing in Title VII that prohibits employers from discriminating because of the employee's sexual or romantic partners"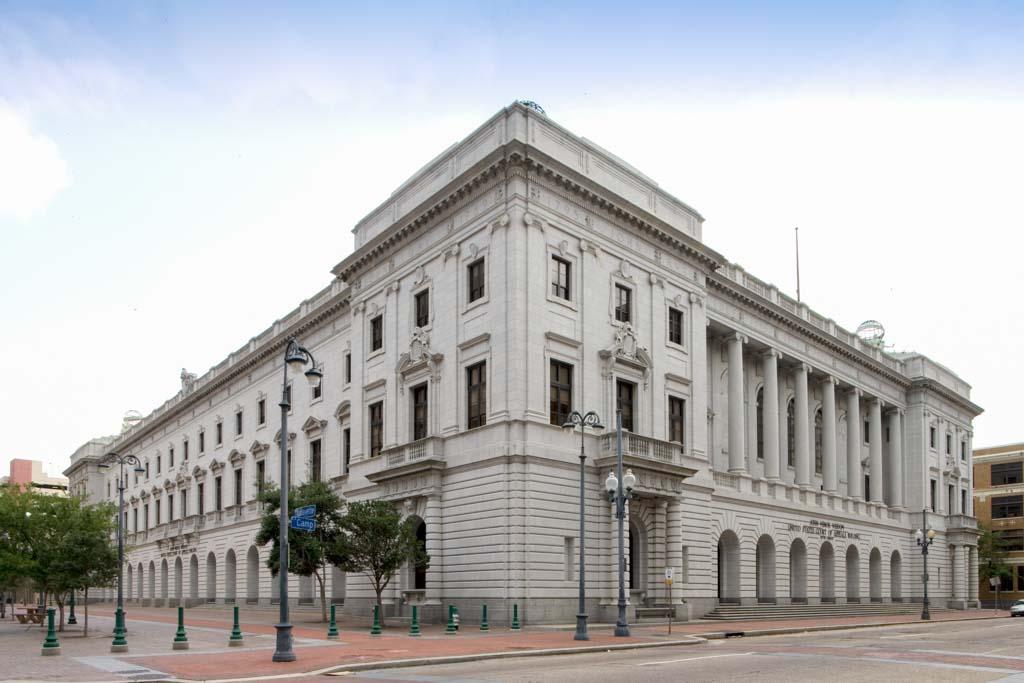 NEW ORLEANS – Lawyers in a Texas case filed a brief last week arguing that the U.S. Supreme Court's ruling in Bostock v. Clayton County, in June of 2020, does not apply to bisexual men. In that ruling the High Court held that Title VII of the Civil Rights Act of 1964 protects employees against discrimination because they are gay or transgender.
Lawyers for Braidwood Management, a business owned by hardline anti-LGBTQ activist Steven Hotze, and Bear Creek Bible Church in Keller, Texas, argued in their brief that "An employer who discriminates on account of an employee or job applicant's bisexual orientation (or conduct) cannot engage in 'sex' discrimination as defined," the lawyers wrote, "because that employer would have taken the exact same action against an identically situated individual of the opposite biological sex." In other words, employment discrimination based on sexual orientation or gender identity does not apply to bisexuals — as long as bi men are being discriminated against "on equal terms" as bi women.
The Dallas Morning News reported the brief was filed on the day it was due, Sept. 21, by former Texas solicitor general Jonathan Mitchell and Gene Hamilton, with the Trump affiliated American First Legal, are representing the plaintiffs. midway through Bisexuality Awareness Week.
The Dallas Morning News noted that:
Mitchell sued the U.S. Equal Employment Opportunity Commission in 2018, arguing that employers with religious objections should be able to hire and fire employees based on their gender identity or sexual orientation. Last year, U.S. District Judge Reed O'Connor ruled largely in his favor.
But the judge sided with the federal government on two issues — so-called bisexual conduct and certain transgender health care procedures.
In their reply to that ruling with the Fifth Court of Appeals, Hamilton and Mitchell argue the Texas judge erred on these issues. The lawyers explained their reasoning like this: The Supreme Court's decision said that an employer cannot treat two people differently solely based on their sex under federal employment discrimination rules known as Title VII.
This means, according to their argument, an employer cannot fire a gay man for being attracted to men if it would not also fire a woman for being attracted to men. But that same employer is in the clear if it discriminates equally against all bisexuals because it is not treating bi men and bi women differently, the lawyers argued.
"The text of Title VII prohibits sex discrimination only with respect to the sex of the affected employee or job applicant," they wrote. "There is nothing in Title VII that prohibits employers from discriminating because of the 'sex' of an employee or job applicant's sexual or romantic partners."
One of the foundational arguments in their brief the lawyers cite is the fact that U.S. Supreme Court Associate Justice Neil Gorsuch who wrote the majority opinion in Bostock, outlined the fact that "The key to determining whether sex discrimination has taken place is determining whether a worker of the opposite sex would be treated the same."
"An employer who fires an individual for being homosexual or transgender fires that person for traits or actions it would not have questioned in members of a different sex," Gorsuch wrote, leaving out any mention of bisexual workers. "Sex plays a necessary and undisguisable role in the decision, exactly what Title VII forbids."
The lawyers are arguing the difference between romantic or sexual partners and gender identity or sexual orientation as it applies under those circumstances.
Supreme Court rules for LGBTQ students against Yeshiva Uni
The court's order is a rare loss, for now, for conservative groups pushing so-called religious liberty arguments over LGBTQ rights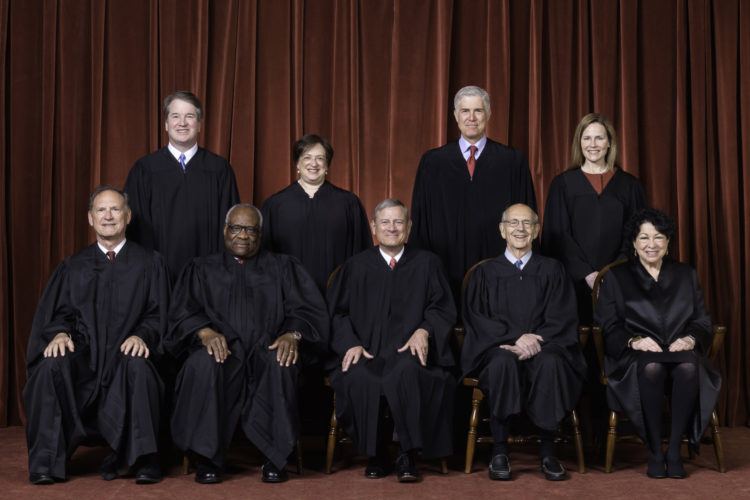 WASHINGTON – The U.S. Supreme Court in a 5-4 vote declined a request from New York City-based Yeshiva University to block a a New York County Supreme Court order that requires the university to recognize the "Pride Alliance" LGBTQ student club.
Last week Associate U.S. Supreme Court Justice Sonia Sotomayor, in a brief order, granted an emergency request made by Yeshiva University to temporarily block the order by New York County Supreme Court Judge who had ruled this past June that Yeshiva was bound by the New York City Human Rights Law, which bars discrimination based on sexual orientation.
In its order, the high court noted that the New York state courts had yet to issue a final order in the case, and that Yeshiva could return to the U.S. Supreme Court after the New York courts had acted.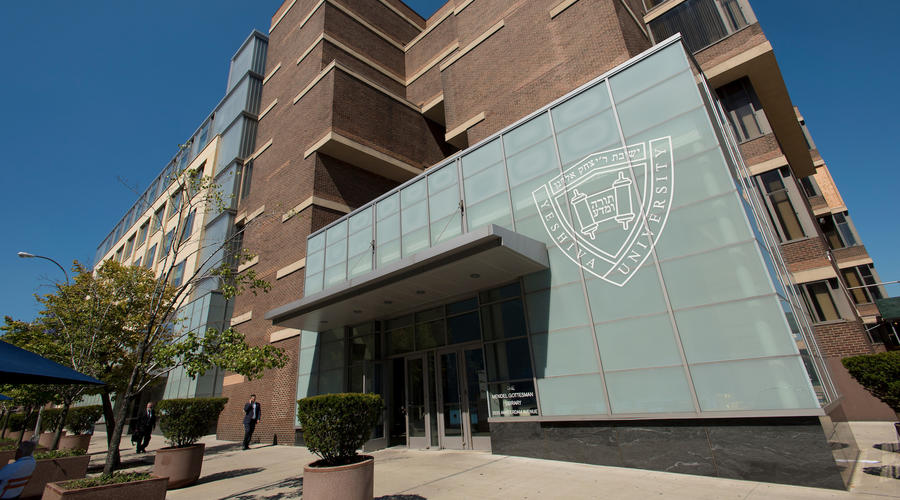 The university argued that it is a religious institution and therefore should be exempted from the law. Requiring it to endorse the group would be a "clear violation" of its rights under the U.S. Constitution's First Amendment, which protects the free exercise of religion lawyers for the school said in court documents.
The court's order is a rare loss, for now, for conservative groups pushing so-called religious liberty arguments over LGBTQ rights at the Supreme Court.
This is yet another in a series of cases the present court has heard and with its 6-3 conservative majority, has strongly backed religious rights in those cases.
Among its most recent rulings the high court has decided in favor of including a 6-3 ruling that sided with a former Bremerton, Washington assistant high school football coach fired for refusing to halt his practice of praying at mid-field after games on school property.
The court in 2021 ruled in favor of a Catholic Church-affiliated agency that Philadelphia had barred from participating in its foster care services because the group refused to place children with same-sex couples. Two years previously in 2018, the court ruled in favor of a conservative Christian baker in Colorado who refused to make a wedding cake for a same-sex couple.
This Fall term justices are set to hear arguments in cases from a web designer, also from Colorado, who wants the court to rule that, based on her evangelical Christian beliefs, she does not have to design wedding websites for same-sex couples.
DOJ sues on behalf of gay tenant harassed by property manager
"We stand ready to use civil rights laws to combat sexual harassment in housing, including based on sexual orientation/gender identity"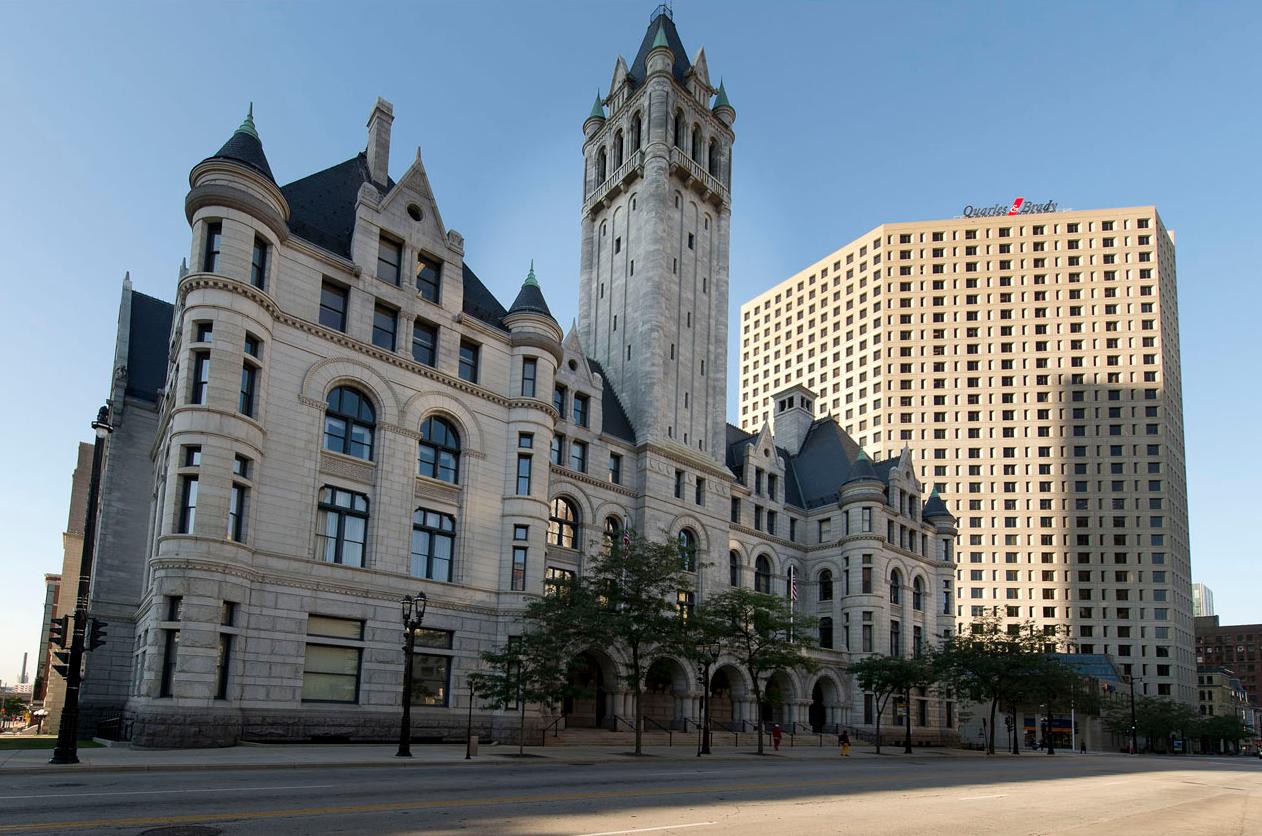 MILWAUKEE, Wi – The owner and managers of a rental property in Milwaukee, Wisconsin were sued by the U.S. Department of Justice on Friday over their harassment of a gay and disabled tenant in violation of the Fair Housing Act.
According to the complaint, filed in the U.S. District Court for the Eastern District of Wisconsin, the defendants subjected the complainant-tenant to "discrimination on the basis of sex and disability, including severe, pervasive and unwelcome harassment on multiple occasions" and "unwelcome and unwanted sexual comments that were egregious, offensive, and violent."
"At times relevant to this complaint," the complainant-tenant, who is gay, received social security disability benefits ("SSDI") for mental health conditions that left him unable to do basic work-related activities. These included bipolar disorder, depression, anxiety, and post-traumatic stress disorder ("PTSD"), the latter stemming in part from a sexual assault and rape.
The complainant-tenant made the onsite property manager aware of his sexual orientation and disabilities, including the PTSD, partly because they had become friendly and partly to ensure they were comfortable with his renting a unit on the property.
Sexual orientation and gender identity are not explicitly covered in the Fair Housing Act but the federal government considers discrimination on these bases tantamount to sex or gender based discrimination.
Beginning in December 2019 and continuing "throughout most of Complainant's Tenancy," to July 2020, the onsite property manager repeatedly texted the complainant-tenant messages such as, "Your a fag a abomination against Jesus fuck you," and would often yell epithets like, "God hates faggots" from his residence across the street.
These messages included unwelcome and sexually violent texts like, ""Grab your ankles daddy is coming to get some," "What do you think about anal fisting," and "I have a bowling [p]in with your name on it," according to the complaint.
The complainant-tenant was also targeted over his disability with messages like, "Get off your lazy ass and work quit scamming off the government" and "Little fag parade scam off the government you can work you're no better than a … fucking lazy POS and judge others."
This escalated into violent confrontations in which the defendant allegedly struck the complainant-tenant in the groin, saying "hope you enjoyed the sexual assault."
For these and other violations of the Fair Housing Act, the Justice Department is asking the court to, among other actions, enjoin the defendants from future discrimination, award monetary damages, and other relief.
"We stand ready to use our civil rights laws to combat all forms of sexual harassment in housing, including harassment based on sexual orientation or gender identity," said Assistant Attorney General Kristen Clarke for the Justice Department's Civil Rights Division, in a press release issued by the agency.
"The Justice Department will hold accountable landlords and housing providers who engage in unlawful discrimination and harassment of vulnerable tenants."