9th Circuit Court of Appeals blocks lower court overturn of assault rifle ban
Benitez ruled that California's three-decade-old ban on assault weapons violates the Second Amendment to the U.S. Constitution.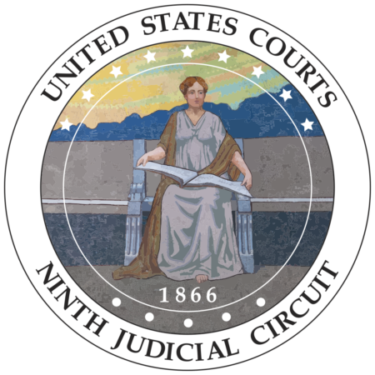 SAN FRANCISCO – In a ruling issued Monday, a three-judge panel of the U.S. 9th Circuit Court of Appeals issued a stay of U.S. District Judge Roger Benitez's controversial decision to overturn California's assault weapons ban on June 4. The ruling will be on hold until the 9th Circuit court decides on a separate gun control case.
Benitez ruled that California's three-decade-old ban on assault weapons violates the Second Amendment to the U.S. Constitution. The state had first crafted the ban in 1989 and in the intervening thirty-two years lawmakers in Sacramento had repeatedly amended the law.
Benitez overturned the ban and likened an AR-15 semiautomatic gun to a Swiss army knife, calling it "good for both home and battle." California Governor Gavin Newsom took exception to the comparative made by Judge Benitez remarking at the time;
"Today's decision is a direct threat to public safety and the lives of innocent Californians, period. As the son of a judge, I grew up with deep respect for the judicial process and the importance of a judge's ability to make impartial fact-based rulings, but the fact that this judge compared the AR-15 – a weapon of war that's used on the battlefield – to a Swiss Army Knife completely undermines the credibility of this decision and is a slap in the face to the families who've lost loved ones to this weapon. We're not backing down from this fight, and we'll continue pushing for common sense gun laws that will save lives."
The Roberti-Roos Assault Weapons Control Act of 1989 (AWCA) is a California law that bans the ownership and transfer of over 50 specific brands and models of semi-automatic firearms, which were classified as assault weapons. Most were rifles, but some were pistols and shotguns.
The case, Miller v. Bonta (previously Miller v. Becerra) had been brought by the Firearms Policy Coalition, (FPC) which in 2019, developed and filed the suit as a federal Second Amendment challenge to California's Assault Weapons Control Act (AWCA). The FPC argued that the State's ban prohibits arms that are constitutionally protected, no more lethal than other certain arms that are not banned, and commonly possessed and used for lawful purposes in the vast majority of the United States.
California Attorney General Rob Bonta had appealed Benitez's ruling. On Monday he said in a tweet; "This leaves our assault weapons laws in effect while appellate proceedings continue. We won't stop defending these life-saving laws."
#BREAKING: The 9th Circuit granted our motion to stay the district court's ruling in Miller v. Bonta.

This leaves our assault weapons laws in effect while appellate proceedings continue.

We won't stop defending these life-saving laws.https://t.co/L8F8zpLuhv pic.twitter.com/udtszNfOis

— Rob Bonta (@AGRobBonta) June 21, 2021
California voters give Newsom thumbs down on homelessness response
"I don't think homelessness can be solved – I know homelessness can be solved," said Newsom. "We are going all-in with innovative solutions"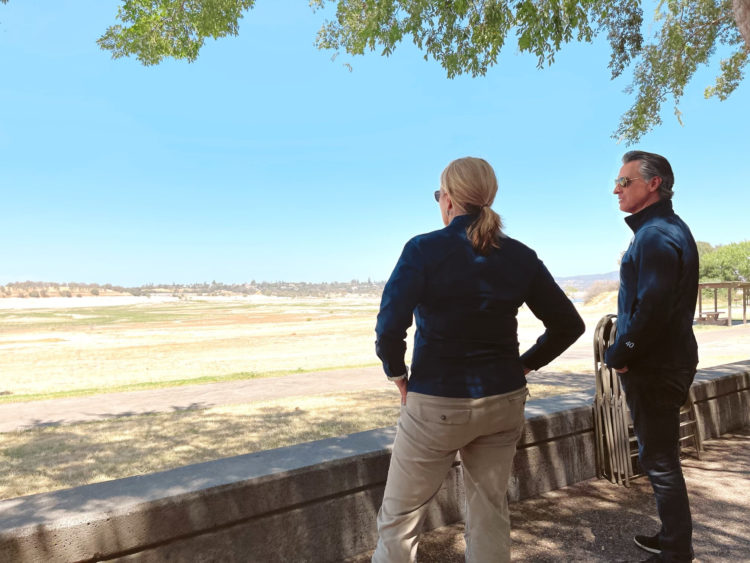 BOSTON – In a new poll released Friday conducted by Inside California Politics and Emerson College of more than 1,000 registered voters, half rated Governor Gavin Newsom's response to the homelessness crisis in California as 'poor.'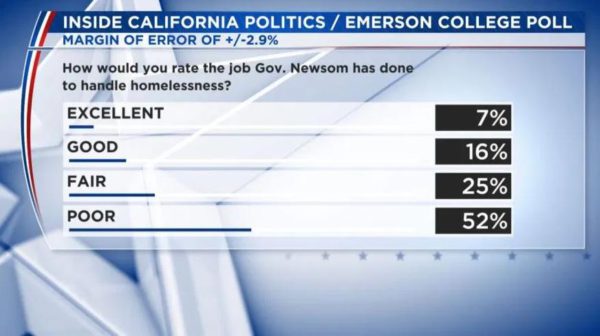 Newsom's low marks comes after an announcement earlier this week at a Project Homekey site located in Sebastopol, West of Santa Rosa, where he signed the largest funding and reform package for housing and homelessness in California history as part of the $100 billion California Comeback Plan. The package includes $10.3 billion for affordable housing and $12 billion over two years towards tackling the homelessness crisis head-on – helping tens of thousands of people off the streets while also demanding greater accountability and more urgency from local governments.
The new homelessness funding includes $5.8 billion to add 42,000 new housing units through Homekey – a national model for homeless housing. $3 billion of this investment is dedicated to housing for people with the most acute behavioral and physical health needs. This investment is the biggest expansion in decades in terms of clinically enhanced behavioral health housing in California.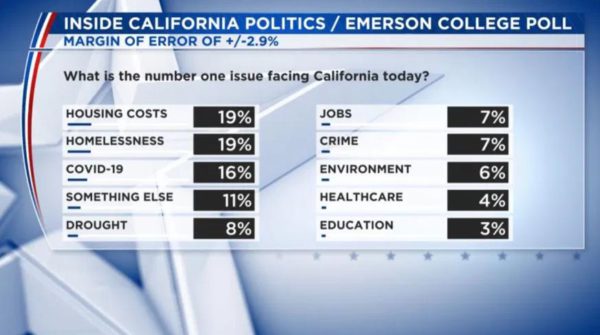 "I don't think homelessness can be solved – I know homelessness can be solved," said Newsom. "We are going all-in with innovative solutions that we know work – with a focus on creating housing to support people with severe mental health challenges, and with more money than ever to move people out of encampments and into safer situations."
California is home to more than a quarter of the nation's homeless people with an estimated 161,000 people are experiencing homelessness, according to federal government data, and it has reached crisis proportions in many cities, especially in Los Angeles.
Los Angeles Mayor Eric Garcetti announced in his annual State of the City address on April 19, 2021 that he will seek to spend nearly $1 billion on initiatives for addressing homelessness, as well as allocate $235 million for the city's Emergency Rental Assistance program, intended to help up to 100,000 households and other critical needs.
There are deep disagreements in how to solve a problem that goes beyond economics, advocates claim they can't house people quickly enough with a shortage of housing units and high rents. The issue is also further exacerbated by the complications of mental illness and addiction issues that require treatment and can make people resistant to accepting shelter.
Newsom signs legislation to bolster state's film and television industry
The film & television industry provides 134,000 production-related jobs, 83,000 jobs in distribution & 643,000 jobs created by vendors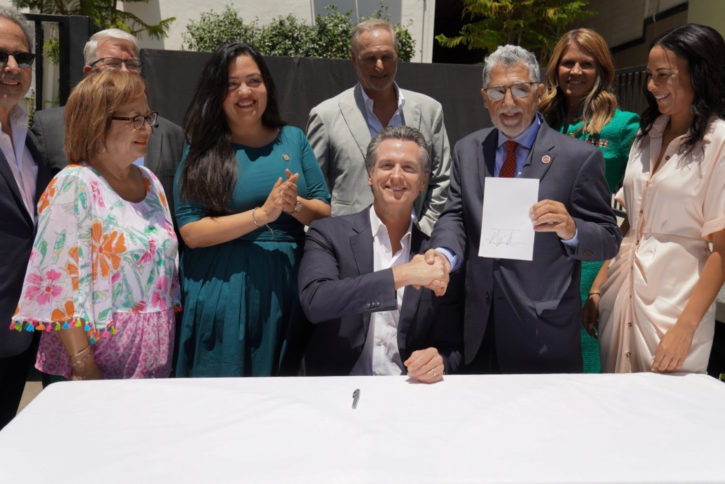 LOS ANGELES – In a boost for California's nation-leading economic recovery, Governor Gavin Newsom today signed legislation investing $330 million to expand the state's successful Film and Television Tax Credit Program, which works to retain and attract production jobs and economic activity across California – generating nearly $18 billion in production spending for the state to date.
Alongside film studio representatives, labor leaders and legislators, the Governor signed SB 144 – co-authored by Senator Anthony Portantino (D-La Cañada Flintridge), Assemblymember Wendy Carrillo (D-Los Angeles) and Assemblymember Autumn Burke (D-Inglewood) – today at historic Sunset Gower Studios in Hollywood. The legislation expands the current film credit program with a $180 million increase over two years and an additional one-time $150 million incentive to be used over multiple years for the construction of certified motion picture soundstages – building out studio infrastructure to keep pace with the growth in production. With new diversity workplan provisions and a pilot skills training program, the legislation creates expanded career opportunities for more Californians.
"California's iconic entertainment industry is a point of pride that creates important revenue and opportunity for workers, businesses and communities across the state," said Governor Newsom. "Today's investments ensure film and television production will continue to fuel the California Comeback through thousands of good jobs right here in the Golden State, training opportunities to increase access, and a focus on fostering diversity and inclusion for a workforce that better reflects our vibrant communities."
A key economic driver, the film and television industry in California provides more than 134,000 production-related jobs, over 83,000 jobs related to distribution and over 643,000 jobs created by related vendors and businesses. The Film and Television Tax Credit Program has provided $335 million to 48 projects since the start of the pandemic. Twenty-seven television series have relocated to California from other states and nations since the program's launch in 2009.
"These strategic investments reaffirm the Golden State's role as a leading player in the global entertainment industry – a vital sector that represents billions in wages and revenue for California workers and businesses," said Director of the Governor's Office of Business and Economic Development (GO-Biz) Dee Dee Myers. "The film tax credit program has already provided $335 million to support projects across the state since the start of the pandemic, lifting up local economies and helping drive our nation-leading recovery. With a forward-looking new incentive to modernize studio infrastructure, this package will help keep the cameras rolling in our state well into the future."
SB 144 requires recipients of both the existing film credit program and the new infrastructure incentive to provide aggregated data on the diversity of their workforce, including gender and racial background, and to submit a workplan to the California Film Commission identifying diversity goals.
"The bill Governor Newsom signed today builds on the success of California's Film & Television Production Tax Credit program and ensures that the film, television and streaming industry continues to be a vibrant part of California's economy," said Chairman and CEO of the Motion Picture Association Charles Rivkin. "SB 144 preserves both recurring and relocating television and streaming series, creates a new program that incentivizes private investment in construction of soundstages and establishes new benchmarks and commitments on diversity."
"I am incredibly grateful for Governor Newsom's leadership and for his commitment to the entertainment industry. He understands that it is a core economic driver for California and a big part of my district's vitality," said Senator Portantino. "Investing in new sound stage construction is a critical addition to our efforts to increase filming in our Golden State. Modernizing our studio infrastructure and achieving diversity goals will ensure that future entertainment careers will flourish in California and generations of people from across the country will continue to see our state as the entertainment capital of the world."
The legislation ensures the construction of new soundstages supports high road jobs by requiring prevailing wages and setting labor standards for construction and ongoing maintenance. Creating pathways for more Californians to access film and television industry jobs, the California Film Commission will implement a pilot program to provide technical skills training to individuals from underserved communities.
The Entertainment Union Coalition, which represents members of the Directors Guild of America, SAG-AFTRA, California IATSE Council, LiUNA! Local 724 and Teamsters Local 399, also welcomed the news "SB 144 enhances and improves the California Film and Television Tax Credit Program which since its inception has resulted in the creation of 156,000 below-the-line cast and crew jobs and has generated $18.4 billion in direct revenue for our State. SB 144 ensures that our members can remain working in California and that more productions will be able to shoot here for decades to come," a spokesperson said.
Calif. appellate court rules Trans pronouns law violates freedom of speech
Law protects LGBTQ seniors in long-term care facilities from discrimination & mistreatment based on sexual orientation & gender identity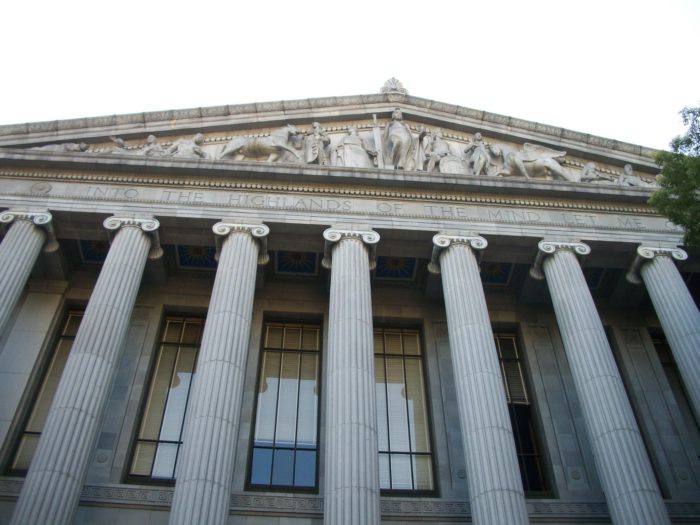 SACRAMENTO – The State of California Third District Court of Appeals ruled on Friday that a state statute requiring nursing home staff to use the correct pronouns for trans and nonbinary patients is a freedom of speech violation.
The Court, in a unanimous 3-0 decision, struck down this key provision of the LGBTQ Long-Term Care Facility Residents' Bill of Rights, created by SB 219 in 2017, authored by Senator Scott Wiener (D-San Francisco) and sponsored by Equality California. The Court upheld the provision in the law that requires nursing homes to place transgender patients in rooms that match their gender identity.
"The Court's decision is disconnected from the reality facing transgender people. Deliberately misgendering a transgender person isn't just a matter of opinion, and it's not simply 'disrespectful, discourteous, or insulting.' Rather, it's straight up harassment. And, it erases an individual's fundamental humanity, particularly one as vulnerable as a trans senior in a nursing home. This misguided decision cannot be allowed to stand," Senator Wiener said in a statement.
SB 219, also known as the LGBTQ Senior Bill of Rights, protects LGBTQ seniors in long-term care facilities from discrimination and mistreatment based on their sexual orientation and gender identity. Wiener authored and passed SB 219 in 2017, and then-Governor Jerry Brown signed the bill into law.
"The Court's decision is a beyond disappointing, especially for our state's transgender and nonbinary seniors. Let's be clear: refusing to use someone's correct name and pronouns isn't an issue of free speech — it's a hateful act that denies someone their dignity and truth," said Equality California's Executive Director Rick Chavez Zbur.
"Study after study has shown that trans people who are misgendered face alarming and life-threatening rates of depression and suicidal behavior. And older LGBTQ+ people face feelings of isolation, poor mental health and extreme vulnerability to communicable diseases like COVID-19. California's nursing home patients deserve better than this — and we'll be fighting until this decision is overturned," he added.