Right-Wingers are taking over library boards to remove books on racism
Most of these opposition groups purport to be homegrown & grassroots, all have access to numerous national right-wing organizations.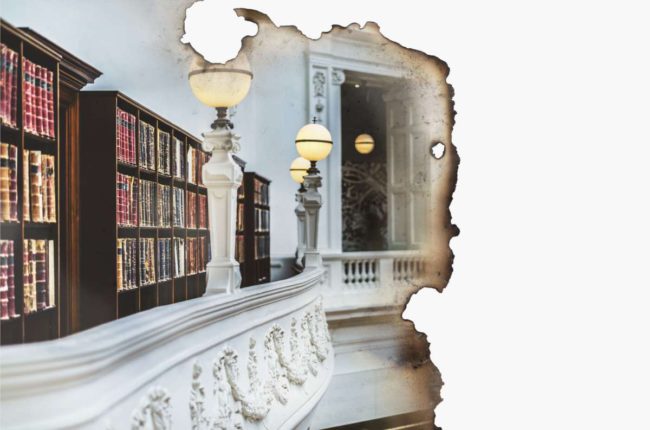 By Eleanor J. Bader | NILES, IL – When Joe Makula decided to run for the board of the Niles-Maine Public Library in Niles, Illinois, this spring, a community member asked him how he thought the library could better serve the area's increasingly diverse community.
Many were stunned by his response: "Instead of stocking up on books in seven different languages, if we got people to assimilate and learn English better, I think we would do more good in that area than increasing our inventory of foreign language books."
At the time of his candidacy, Makula was a known person in Niles, having previously led efforts to impose term limits on elected officials and stop the town mayor from filling vacant trustee positions, but his interest in the library was new. Elizabeth Lynch, an organizer with #SaveNilesLibrary, a campaign of the Niles Coalition, says that she does not know what provoked Makula's involvement, but it quickly became apparent that his goal was "to object to the library being a community center." He also opposed spending to repair the building's aging roof and upgrade the facility to better bridge the digital divide separating low-income residents from their more affluent neighbors.
But despite, or perhaps because of, his political outlook, Makula — who did not respond to Truthout's request for an interview — won the April election and now holds a seat on the library board; two other fiscal conservatives were also elected.
"Fewer than 2,000 people out of more than 57,000 who were eligible to vote, voted to fill four open slots," Lynch told Truthout. "It was the lowest turnout ever. In addition to Makula and the other two, there was another conservative already on the board, so this gave them a four to three majority."
Since their swearing in on May 19, the new board has wasted no time in imposing its agenda. "Their focus is to change the very nature of the library," Lynch says. "They've already slashed the budget from $7.4 to $5.9 million, fired staff or reduced their hours, gone from being open 70 hours a week to being open 54, and eliminated outreach to schools and nursing homes." In addition, she says, longtime library director Susan Dove Lempke felt she had to resign from her position after clashing with Makula and the other conservatives over the cutbacks.
At least 165 local and national groups are working to "disrupt or block lessons on race and gender," in both traditional classrooms and public spaces.
But Lynch is hoping that the right-wing ascension will be temporary.
"On June 14, staff voted to unionize with the American Federation of State, County and Municipal Employees (AFSCME), and hundreds of concerned community members have formed #SaveNilesLibrary," she says. "We're trying to assure the long-term survival of the library and make sure that Makula and the others do not get re-elected when their terms expire. We're also trying to be there for staff, show our solidarity, and spread awareness about what Makula and his people are doing."
A Broad Pushback
The Niles-Maine Public Library is not the only program facing draconian cutbacks or a right-wing takeover. In fact, in places ranging from Kootenai County, Idaho, to Ann Arundel County, Maryland, to Lafayette Parish, Louisiana, to the town of Frisco, Texas, local efforts are underway to limit what libraries offer — especially when it comes to promoting racial equity and gender inclusivity.
Some locales are making opposition to critical race theory — either through books or community lectures and discussions — their core focus, but other locations are adding virulent opposition to comprehensive sex education and LGBTQIA+ acceptance in a trio of concerns. What's more, while most of these opposition groups purport to be homegrown and grassroots, all have access to the support and resources (including model legislation) of numerous national right-wing organizations. These include the Alliance Defending Freedom, the American Legislative Exchange Council, the Family Research Council, Family Watch International, the Heritage Foundation and Project Blitz, as well as right-wing media outlets such as Breitbart, Fox News, the Daily Wire, Newsmax and the Washington Free Beacon. All told, NPR reports that as of late June, at least 165 local and national groups are working to "disrupt or block lessons on race and gender," in both traditional classrooms and public spaces.
In Kootenai County, Idaho, conservatives Rachelle Ottosen and Vanessa Robinson ousted two incumbents on the Community Library Network board in May. Ottosen told the local GOP that she and her husband and children had recently moved to Idaho from western Washington State "to get away from the socialist political atmosphere."
Like Joe Makula, Ottosen did not respond to Truthout's request for an interview, but her website stated that she was running for the library board to promote traditional values: "I don't think public libraries need to be an extension of scriptural knowledge only, but they sure shouldn't be forcing taxpayer funding of Satanic agendas that lead to the destruction of our nation," she said.
"What does it say to a kid who is trans or gay if their identity needs to be shielded from the public and placed behind a desk?"
As extreme as this sounds, this is not the first time that U.S. public libraries have found themselves in the right-wing's crosshairs. In fact, during the Cold War, libraries across the country were condemned for stocking "communist propaganda," and librarians were attacked for giving The Nation, The New Republic, The New World Review and the Negro Digest space on their shelves. Some places were even more vitriolic in their denunciation of the "Red Menace." In San Antonio, Texas, for example, journalist James Rorty, writing in Commentary Magazine, reported that local lawmakers had compiled a list of 600 books allegedly penned by "communist sympathizers." All were stamped on their inside covers with a message denouncing the "traitorous" author. Among the books labeled: Albert Einstein's Theory of Relativity.
In today's world, of course, the Red Menace is no longer dominant; instead, critical race theory, feminism and anything affirming a continuum of gender identities have jelled into a new bogeyman.
And nothing sticks in the conservative craw like Drag Queen Story Hour (DQSH).
According to Jonathan Hamilt, executive director of DQSH, the program was created in 2015 by writer Michelle Tea and RADAR Productions. "It started as drag queens reading stories to children in libraries and grew into a global phenomenon," Hamilt told Truthout. "DQSH now offers literary and creative programming for kids and teens of all ages by Drag Queens, Kings and Creatures." Readings take place in libraries, schools, summer camps and book stores and are intended "to capture the imagination and play of the gender fluidity of childhood and give kids glamorous, positive and unabashedly queer role models. Kids see people defy rigid gender restrictions and imagine a world where people can present as they wish, where dress-up is real," Hamilt says.
But despite its growth and popularity — it has not only run programs in at least 25 U.S. cities, but also in Australia, Canada, Denmark, Germany, Japan, Mexico and Sweden — Hamilt says that the program has also unleashed a barrage of hate. "I, myself, get multiple death threats and hate mail on a daily basis," he says. "Among the charges: DQSH 'promotes perversion' and is 'social engineering.' Some dub it 'child abuse.'"
It's not just drag royalty who are being denigrated.
Lambda award-winning author Julia Watts found herself the target of right-wing animosity in 2019. Shortly after her 2018 novel, Quiver, was published, Watts was invited to read at LitUp Festival, an event sponsored by the Knox County, Tennessee, Public Library System. "It was going to be a big event to encourage teen readers with a lot of programming put together by the kids," Watts told Truthout. She says she was pleased to be invited — and then shocked to have the offer rescinded.
"I was surprised and angry that this happened to me; I was the only author to be disinvited. I was told it was because I'd written lesbian erotica and apparently this made some of the adults nervous." But after this happened, Watts says she got incredible support. "I was amazed at how far the news of my disinvitation had travelled and I was interviewed by a bunch of national publications and given an intellectual freedom award in 2020 from the American Library Association. People understood that if you censor one writer, it's a slippery slope to censoring others."
Right's Focus Expands
Richard Price, an associate professor of political science at Weber State University in Utah, created a blog called AdventuresinCensorship.com in 2018 and notes that many of the books that have met with community opposition — including In Our Mother's House, Heather Has Two Mommies, Daddy's Roommate, Call Me Max, George and I Am Jazz — depict LGBTQIA people respectfully. "Parents have demanded that these books be removed, or put on a 'parental reserve shelf' so that kids need to get an adult's permission to read them," Price told Truthout. "What does it say to a kid who is trans or gay if their identity needs to be shielded from the public and placed behind a desk?"
Until 2020, Price says, most of the books on the American Library Association's annual list of Most Censored texts were queer-themed. That changed last year, Price reports, following the police murder of George Floyd, Breonna Taylor, and other people of color.
"The 2020 list is representative of the white grievance politics that former President Trump exemplified and amplified," Adventures in Censorship concludes.
In Frisco, Texas, the brouhaha took shape after Cicely Lewis, named 2020's National School Librarian of the Year by School Library Journal and Scholastic, proposed a voluntary reading challenge for students: to read 10 books "that cover current topics faced in society."
"They basically understand that if young people are introduced to ideas about diversity and inclusion, we are creating an incubator for them to question every 'traditional' value."
The Frisco School Libraries decided to implement the suggestion and created a list of optional readings. Among the recommended texts: Stamped: Racism, Antiracism, and You by Ibram X. Kendi and Jason Reynolds; Clap When You Land by Elizabeth Acevedo; The Voting Booth by Brandy Colbert; and Frankly in Love by David Yoon.
Far right parents, lawmakers and religious leaders called this "indoctrination" and zeroed in on a local high school librarian for particular acrimony. Although she asked that her name not be used to protect her safety and the safety of her family, she said that she understands that the conservative agenda goes beyond targeting specific individuals. "The far right in Frisco wants to dismantle public education and make our school district even whiter and more Christian-centric than it already is," she told Truthout. "Our library reading program is optional. If the kids read all 10 books and write something, they get a T-shirt. I wrote a Facebook post saying that we want all kids to see themselves reflected on the library shelves. That post put me on the far right's radar. I guess they're upset that we recognize that students have different faces and this impacts how they're perceived and received by teachers, librarians and society at large."
Christine Soyong Harley, president and CEO of SIECUS: Sex Ed for Social Change, has seen the culture wars that surround changing racial and gender dynamics play out over the past few decades. Although the right has long been fixated on sexual expression, she says that opposition to sex ed in the schools and LGBTQIA inclusion is merely one facet of the right's overall ideology. "For years, the Christian right has been worried about what it will mean for gender-queer folks to be treated as equal to straight people. This year, we've seen the idea of critical race theory become popularized, and it has pushed these folks to consider what will happen if all people of color are treated as equal to whites. They basically understand that if young people are introduced to ideas about diversity and inclusion, we are creating an incubator for them to question every 'traditional' value."
And that, she says, represents a threat to white supremacists — and an incredible opportunity for organizing, whether through electing people who support diversity to library boards, or mobilizing community support for inclusive programming through mass meetings, street protests, petition drives or public demonstrations.
Correction: This article was updated on July 15 to clarify a quote by Joe Makula, and to clarify that Elizabeth Lynch is an organizer with #SaveNilesLibrary, a campaign of the Niles Coalition.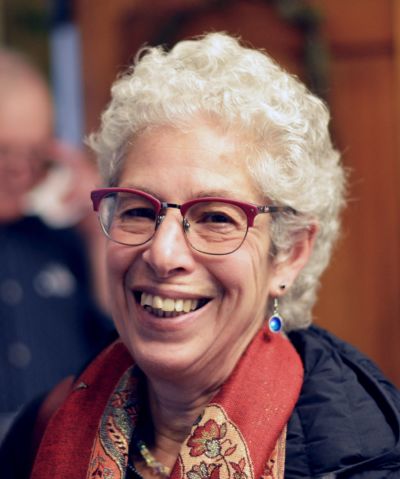 Eleanor J. Bader is an award-winning journalist who writes about domestic social issues, movements for social change, books and art. In addition to Truthout, she writes for The Progressive, Lilith Magazine and blog, the LA Review of Books, Fiction Writers Review and other online and print publications.
The preceding article is Copyright © Truthout and is republished by permission.
White House blocked from ending Title 42
Advocacy groups say policy further endangered LGBTQ+ asylum seekers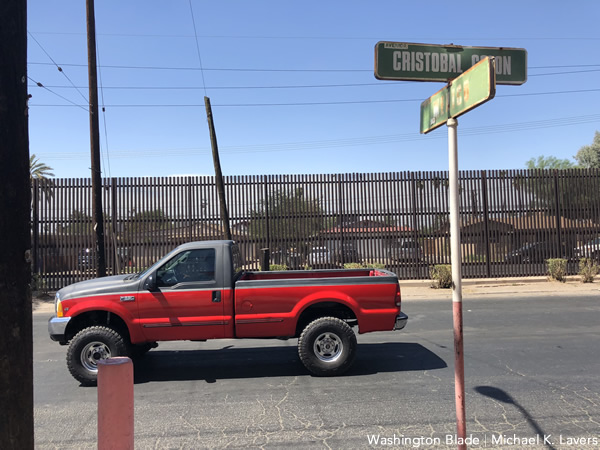 LAFAYETTE, La. — A Centers for Disease Control and Prevention rule that closed the Southern border to most asylum seekers and migrants because of the pandemic was to have ended Monday, but it remains in place after a federal judge blocked the Biden administration's plans to end it.
The White House last month announced it would terminate Title 42, a policy the previous administration implemented in March 2020.
U.S. District Judge Robert Summerhays in Louisiana on May 20 issued a ruling that prevented the Biden administration from terminating the Trump-era policy. White House Press Secretary Karine Jean-Pierre in a statement announced the Justice Department will appeal the decision, while adding the administration "will continue to enforce the CDC's 2020 Title 42 public health authority pending the appeal."
"This means that migrants who attempt to enter the United States unlawfully will be subject to expulsion under Title 42, as well as immigration consequences such as removal under Title 8 (of the U.S. Code)," said Jean-Pierre.
Advocacy groups and members of Congress with whom the Washington Blade has spoken since Title 42 took effect say it continues to place LGBTQ asylum seekers and other vulnerable groups who seek refuge in the U.S. at even more risk.
Oluchi Omeoga, co-director of the Black LGBTQIA+ Migrant Project, last month described Title 42 as a "racist and harmful policy." ORAM (Organization of Refuge, Asylum and Migration) Executive Director Steve Roth said Title 42 "put asylum seekers in harm's way in border towns and prevented them from seeking safety in the United States."
Title 42 was to have ended less than a month after five members of Congress from California visited two LGBTQ+ shelters for asylum seekers in Tijuana.
The Council for Global Equality, which organized the trip, in a tweet after Summerhays issued his ruling described Title 42 as a "catastrophe."
"The Biden administration cannot breathe a sign of relief until it's a matter of the past," said the Council for Global Equality on Saturday. "We remain committed to end Title 42."
#Title42 is a catastrophe — and the Biden administration cannot breathe a sigh of relief until it's a matter of the past. We remain committed to #EndTitle42. https://t.co/9EKJTiJzoV

— The Council for Global Equality (@Global_Equality) May 20, 2022
High school students in Maine rescue Pride parade & festival
Maine's motto is "Dirigo" Latin for "I Lead." In keeping with that spirit a group of teens stepped up to make sure Pride happens this year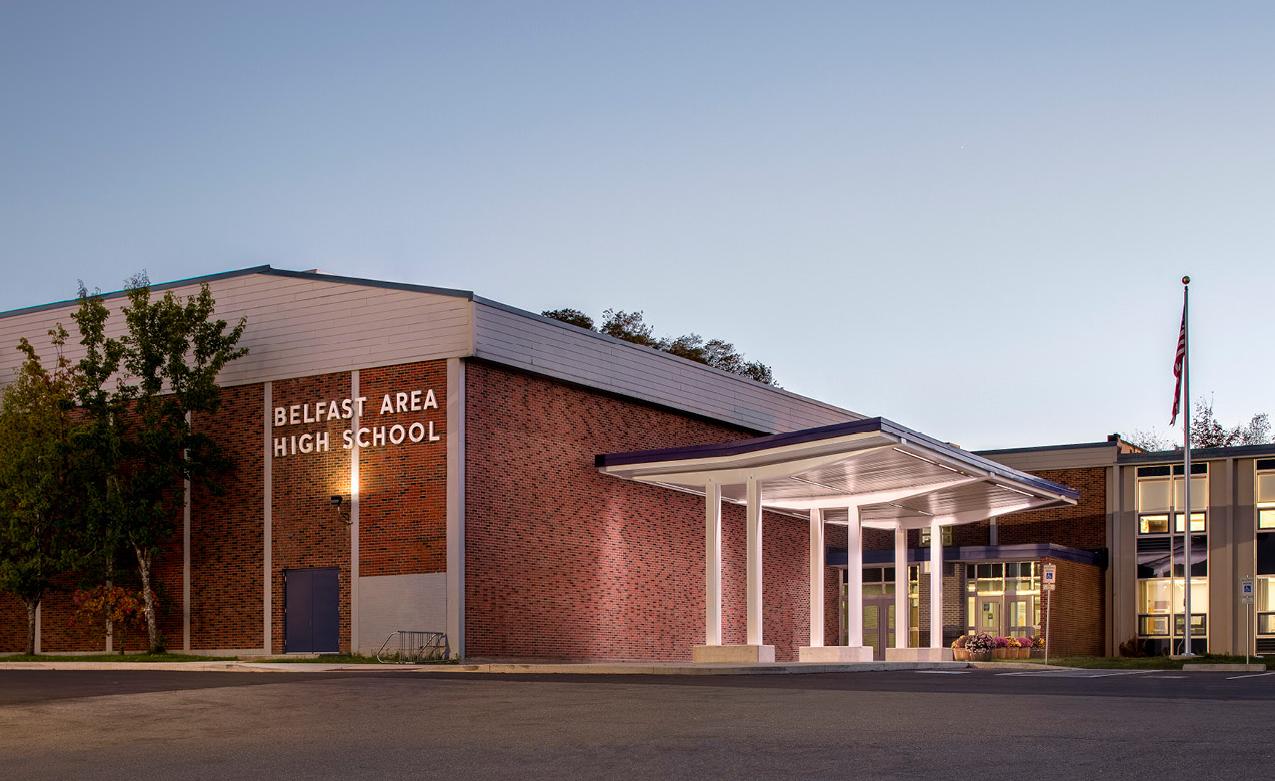 BELFAST, Me. – Located at the mouth of the Passagassawakeag River estuary on Belfast Bay and Penobscot Bay, Belfast is a coastal city of 6,938 people and county seat for Waldo County, 51 miles Southwest of Bangor.
The city is known for being a significant tourist destination in the region over the years due to its antique buildings, historic districts, theater and arts, delicious food, and opportunities to get out into nature.
This year it will be a destination for LGBTQ+ Mainers to celebrate Pride- thanks to some dedicated high schoolers.
The state motto of Maine is "Dirigo" which is Latin for "I Direct" or "I Lead." In keeping with that spirit, The Bangor Daily News reported that when no adults would revive the community Pride parade in Belfast, a group of motivated Belfast Area High School students stepped up to make sure that the event — which has been on a pandemic hiatus — happens this year.
The city's first-ever Pride parade and festival took place in 2016, and became an annual tradition. But no adult organizers had come forward this year to keep the tradition going, the paper reported.
Enter members of the Gender and Sexuality Alliance, which formed at Belfast Area High School eight years ago. According to the Daily News, Willa Bywater, 17-year-old president of the school's GSA decided that keeping Pride alive, especially after the lock-downs and isolation of the coronavirus pandemic, was a critical need not just only for Belfast's LGBTQ+ community but others as well.
Bywater and her fellow 20 club members secured a permit from the city of Belfast, found sponsors, raised money for banners, flags and other expenses and grappled with the procuring of liability insurance. Ultimately, the high school agreed to cover the event under the school's policy, a move that surprised and pleased the teens, Annie Gray, the club's co-advisor told the Daily News.
Bywater noted that it has been a lot of work to organize the parade — but it's well worth it.
"I think that this is the Pride parade for Waldo County, and it feels really important," she said. "After all these years of COVID, it's important to remind ourselves that we're all still here and still going."
The students found support from local businesses the Daily News also reported.
Seth Thayer, a local businessman who was delighted that the high school students have taken the initiative to organize the event and that it will happen again this year. There's something special about the way that rainbow flags fly from homes and businesses all over the city during Pride, he told the paper.
"The thing I love about Pride is that the whole town is involved," he said. "It's such an isolating feeling, to have to hide yourself. And just to see that visual support from people that you don't know, just seeing the Pride flag, it's a powerful thing. I'm excited that it's going to happen."
Thayer said he was glad to make a financial contribution to the students, who have been canvassing for donations.
"I'm really happy that the high schoolers took it over," he said. "I think they'll do a good job. Kids always bring a new energy to things."
Those interested in participating in the Belfast Pride parade are asked to meet at Belfast Area High School at 10:30 a.m. Saturday, June 4, and the parade will begin at 11 a.m. The parade will end just before the Public Landing and Heritage Park.
U.S. Army considering letting LGBTQ+ troops transfer out of hostile states
This policy tweak to the existing Army regulations pertaining to compassionate reassignment would clarify the current standard rules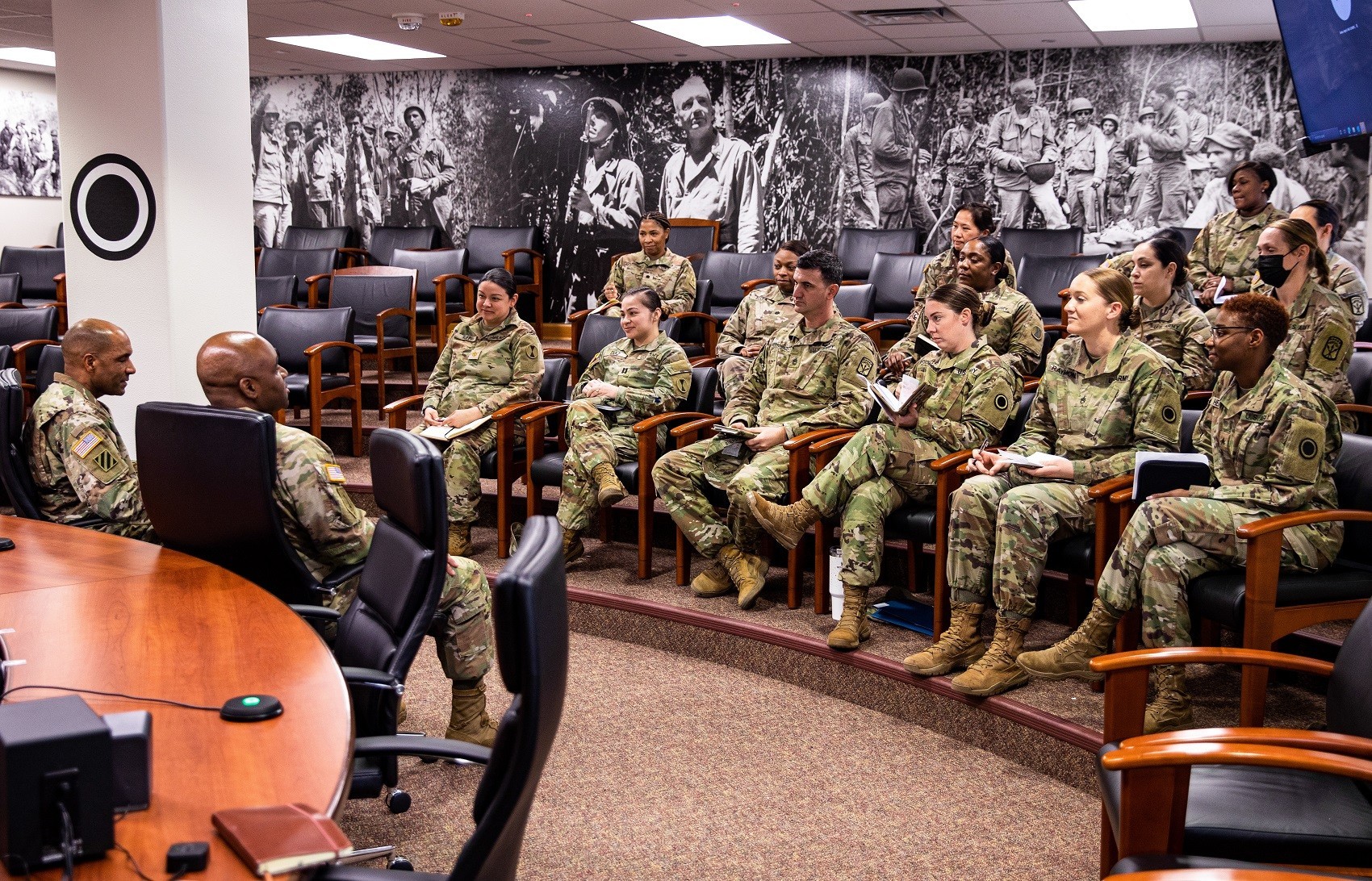 ARLINGTON, Va. – A draft policy is circulating among top officials of the U.S. Army that would allow soldiers to be able to request a transfer if they feel state or local laws discriminate against them based on gender, sex, religion, race or pregnancy.
Journalist Steve Beynon writing for Military.com reported last week the guidance, which would update a vague service policy to add specific language on discrimination, is far from final and would need approval from Army Secretary Christine Wormuth. But if enacted, it could be one of the most progressive policies for the Army amid a growing wave of local anti-LGBTQ+ and restrictive contraception laws in conservative-leaning states, where the Army has a majority of its bases and major commands.
"Some states are becoming untenable to live in; there's a rise in hate crimes and rise in LGBT discrimination," Lindsay Church, executive director of Minority Veterans of America, an advocacy group, told Military.com. "In order to serve this country, people need to be able to do their job and know their families are safe. All of these states get billions for bases but barely tolerate a lot of the service members."
This policy tweak to the existing Army regulations pertaining to compassionate reassignment would clarify the current standard rules, which are oft times fairly vague.
A source in the Army told Beynon the new guidance has not yet been fully worked out through the policy planning process or briefed to senior leaders including the Army Secretary or the Office of the Secretary of Defense Lloyd Austin.
"The Army does not comment on leaked, draft documents," Angel Tomko, a service spokesperson, told Military.com in an emailed statement. "AR 600-100 and 600-200 establish the criteria for which soldiers may request for a compassionate reassignment. The chain of command is responsible for ensuring Soldiers and Families' needs are supported and maintain a high quality of life."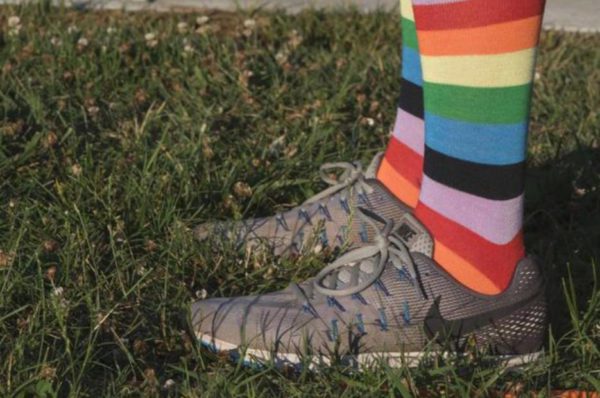 The Crystal City Virginia based RAND Corporation had published a study on Sexual Orientation, Transgender Identity, and Health Among U.S. Active-Duty Service Members in 2015 that listed approximate numbers of LGBTQ+ troops are 6% gay or bisexual and 1% is transgender or nonbinary.
A senior analyst for RAND told the Blade on background those numbers are likely much lower than in actuality as 2015 was less than 4 years after the repeal of 'Don't Ask-Don't Tell' and prior to the Trump enacted Trans service ban in 2017 which was then repealed by the Biden Administration which has had a chilling effect on open service. Another factor is that the current 18-24 year old troops colloquially referred to as 'Gen Z' are much more inclined to embrace an LGBTQ+ identity and that would cause the numbers to be higher than reported.
Also factored in is uncertainty in the tweaking of policy in light of the recent leak of the draft U.S. Supreme Court decision that would effectively repeal Roe v Wade.
According to Military.com it's unclear whether the Army's inclusion of pregnancy on the list would protect reproductive care for soldiers if Roe v. Wade is overturned. That language could be intended to protect pregnant service members or their families from employment or other discrimination, but could also be a means for some to argue for transfers based on broader reproductive rights.
One advocacy group pointed out that the current wave of anti-LGBTQ+ legislation will negatively impact the moral of service members:
"What we're seeing across the board is a small group of elected officials who are trying to politicize and weaponize LGBTQ identities in despicable ways. They're not only doing that to our youth, but the collateral damage is hurting our service members," Jacob Thomas, communications director for Common Defense, a progressive advocacy organization, told Military.com. "[Troops] can't be forced to live in places where they aren't seen as fully human."