Why it's so urgent to tell Senators to pass the Equality Act now!
Today, millions of Americans lack basic non-discrimination protections just because of who they are or whom they love.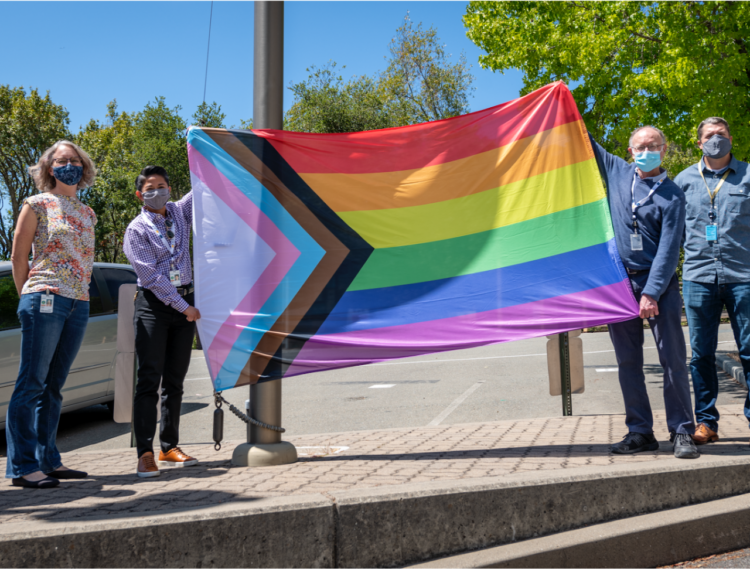 By Karen Ocamb | Concerned that passage of the Equality Act isn't seen by Congress with the same urgency as the LGBTQ and allied communities, the Freedom & Opportunity For All coalition held a tele-town hall on July 14 to urge advocates to urgently call U.S. Senators and press for LGBTQ protections now.
President Biden had pledged to sign the bill — which has support from a majority of Americans — within his first 100 days. Speaker Pelosi ushered passage of the bill (H.R. 5) through the House in February by a vote of 224 to 206. But the Equality Act has since stalled in the Senate with no apparent strategy to reach the 60-vote threshold necessary for passage.
Advocates are calling on the LGBTQ community and allies to pressure the Senate before the window closes on securing full equality for LGBTQ Americans. Public Justice is proud to support their efforts and encourages our own supporters to join this critical outreach to lawmakers.
Representatives from Freedom & Opportunity For All, which includes 18 national LGBTQ and ally organizations, told the tele-town hall audience of 2,000 listeners that the LGBTQ community "needs non-discrimination protections now more than ever" as LGBTQ people and their families "face an unprecedented legal barrage of attacks around country."
That assessment seems confirmed by recent research about LGBTQ youth that has largely, and unfortunately, gone unnoticed.
In its 2021 National Survey on LGBTQ Youth Mental Health, The Trevor Project, the national suicide prevention and crisis intervention organization for LGBTQ youth, indicates that 75 percent of LGBTQ youth reported experiencing discrimination based on their sexual orientation or gender identity at least once in their lifetime; 42 percent seriously considered attempting suicide in the past year, including more than half of transgender and nonbinary youth; and LGBTQ youth attempted suicide at more than twicethe rate of those who did not experience discrimination in the past year.
In an earlier survey, The Trevor Project estimated that more than 1.8 million LGBTQ youth between the ages of 13 and 24 seriously consider suicide each year in America, and at least one attempts suicide every 45 seconds. The message our federal government sends to these young people when it refuses to take action to respect and protect the dignity of LGBTQ people is both unmistakable and unquestionably harmful.
Discrimination and suicide statistics for LGBTQ people of color are even more striking. According to a June report from Cornell University's What We Know Project, LGBTQ people of color — especially those who live in states with active anti-LGBTQ laws or no protections — experience egregiously disproportionate rates of discrimination impacting the full range of their humanity, leading to poorer mental and physical health and serious attempts to die by suicide.
LGBTQ people of color also experience greater economic insecurity. For instance, the majority of Black LGBT people (56%) live in low-income households (below 200% of the federal poverty level) compared to 49% of Black non-LGBT Americans, and Black LGBT adults are also more likely to experience food insecurity than Black non-LGBT adults (37% compared to 27%).
"This research brief makes clear the tangible harms that discrimination inflicts on LGBTQ people of color, and the urgent need for public policy that reflects what the research tells us about how we can reduce those harms," said the study's author, Dr. Nathaniel Frank.
As Human Rights Campaign President Alphonso David told the town hall audience, "despite all the progress that has been made, LGBTQ people with multiple marginalized identities face discrimination in their day to day lives." There are gaps in the rights for women and people of color and "there are no federal protections for us from discrimination in business. As a Black and gay man, I could take an Uber or Lyft and be thrown out for who I am." The Equality Act would provide those protections and "deliver on the promise of our democracy."
Advocates' hopes were high during Pride Month in June when the White House seemed to be taking up the cause.
"Freedom and equality are fundamental American values. But today, millions of Americans lack basic non-discrimination protections just because of who they are or whom they love. President Biden believes that every American must be able to live freely, openly, and safely. That's why he continues to call on the Senate to swiftly pass the Equality Act, legislation which will provide long overdue federal civil rights protections to LGBTQ+ Americans and their families, while strengthening some key civil rights laws for people of color, women, people with disabilities, and people of faith," said the White House in a June 25 release.
Public Justice is a strong ally in this fight for civil rights. That's why we announced support for the Equality Act when it was first re-introduced on February 18 by Sen. Jeff Merkley of Oregon and out gay Rep. David Cicilline of Rhode Island.
As we said then, "The Equality Act seeks to secure gender identity and sexual orientation as protected classes under the federal Civil Rights Act and would ban discrimination against LGBTQ people in nearly every aspect of American life, from the workplace to housing and the marketplace. Last year, the Supreme Court's decision in Bostock v. Clayton Countyestablished protections for LGBTQ people under federal law, prohibiting discrimination against LGBTQ people in the workplace on the basis that anti-LGBTQ employment discrimination is sex discrimination.
However, passage of the Equality Act would take it a step further and amend the Civil Rights Act of 1964 to prohibit anti-LGBTQ and sex discrimination in public accommodations and federal programs while ensuring that it would be much harder to undo future bans on discrimination. Additionally, the Equality Act would expand the definition of public accommodations, including spaces like retail stores, banks, transportations services, and healthcare services. Americans in every state — and regardless of religion, party affiliation, and economic status — support this measure.
During the Freedom & Opportunity For All coalition tele-town hall, Congresswoman Mary Gay Scanlon of Pennsylvania and National Center for Transgender Equality Executive Director Rodrigo Heng-Lehtinen asked respondents to talk to family, friends and "recruit all the people we care about" to press for the Equality Act. We hope Public Justice supporters will heed their call and join the push to pass the Equality Act today.
As dedicated public interest advocates, we know that injustice is America's enemy, holding us all back and preventing our country from working the way it was meant to work. Passage of the Equality Act is consistent with our advocacy fighting bullying, advocating for safer schools and working for transgender inclusion, especially in schools and school athletic programs. We have long believed those values — of opportunity, equality under the law and the full inclusion of all people in our justice system and our society — should be non-partisan. In fact, they should be bipartisan.
That's also why Heng-Lehtinen encouraged the town hall audience to talk to both Democratic and Republican senators. "We cannot take any support for granted," he said, asking advocates to tell their own stories about experiencing or fearing discrimination, not just their policy position. "Stories can lead to meaningful change," he added. "Your mission is to persuade them."
Scanlon, a member of the House Judiciary Committee, said the Equality Act is "close to my heart" because her baby sister came out to her 40 years ago. "You have to do whatever you can to make sure the person you love can live fully. Everyone should have an equal chance at the American Dream."
Today, we call on all advocates for justice, and our entire Public Justice family, to do just that. To help, call the capitol switchboard at (202) 224–3121 and ask your Senators to support the Equality Act now.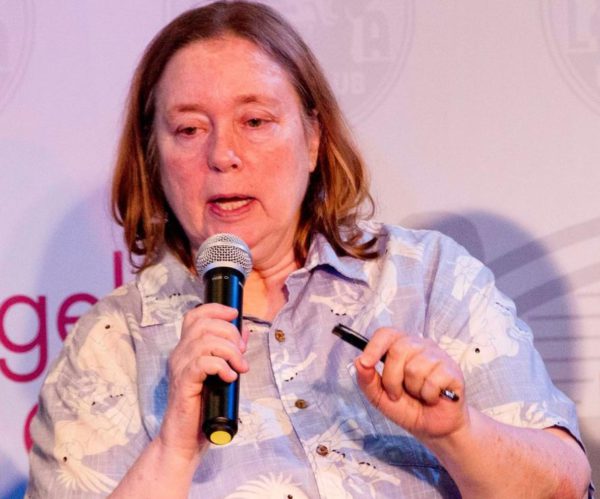 Karen Ocamb is the Director of Media Relations for Public Justice, a national nonprofit legal organization that advocates and litigates in the public interest. The former News Editor of the Los Angeles Blade, Ocamb is a longtime chronicler of the lives of the LGBTQ community in Southern California.
In her own words: Somali singer IDMAN on queerness & family
Musical artist, IDMAN, creates a sonic tableau of hybrid R&B that explores the highs and lows of navigating relationships & life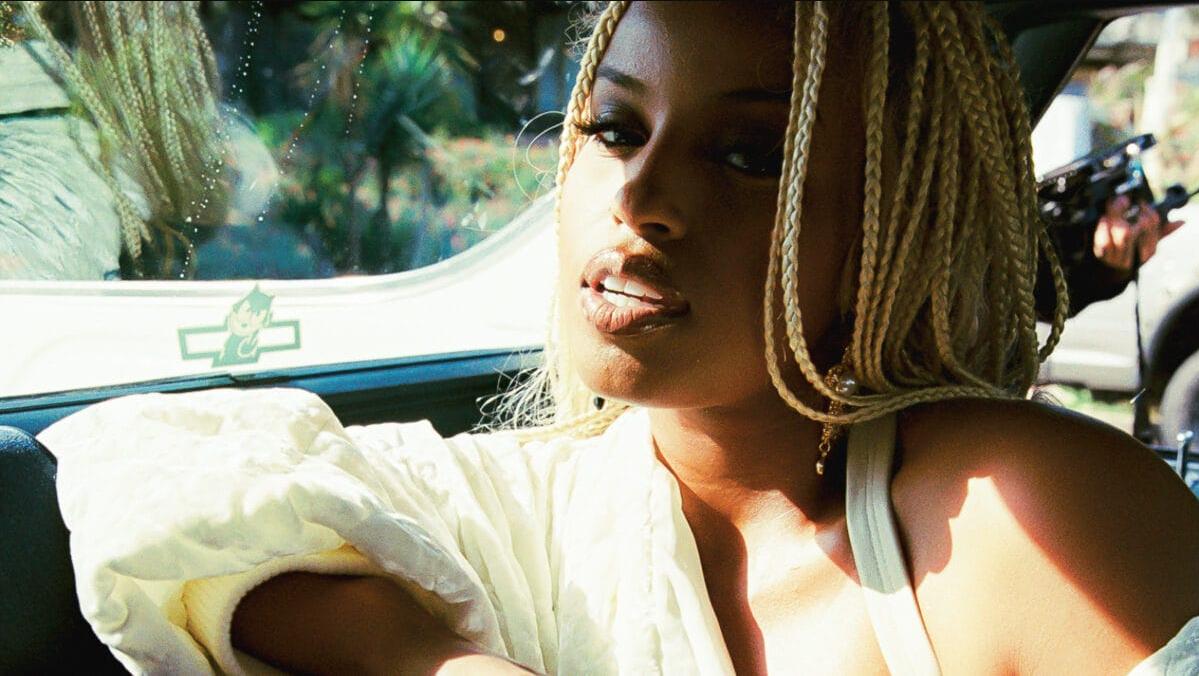 Toronto native and musical artist, IDMAN, creates a sonic tableau of hybrid R&B that explores the highs and lows of navigating relationships and life. Shaped by her Somali heritage and a deep interest in social activism, IDMAN is a burgeoning singer/songwriter who began honing her skill set in childhood, immersing herself in American pop culture, learning English as a result. Her signature sound is credited to blending both North-American and Somali culture and music, alongside the support of her music collective, Golly Geng, Now, in a personal essay IDMAN is sharing a different kind of tune: her truth.
LOS ANGELES – Imagine that I was a stranger who knocked on your door on a random afternoon and asked: "Who are you when no one's watching?"
What would you say?
Would I even deserve an answer?
This question will make sense by the end of this letter, but first, I want to tell you a story.
In 2015, I went on a road trip to Miami for the National LGBTQ Task Force's Trans Justice Miami Power Summit with some close friends and organizer homies. Two of us were hijabis who'd signed up to support our queer/trans family as allies (Talk Valentina).
A few years before, I was involved in activism where I made some friends while volunteering for a couple of marriage campaigns that ultimately won Mainers the right to same-sex marriage.
Only a select few people knew what I was working on, a family member of mine, her friends, and her father.
It was then that my eyes were opened.
Her father was really supportive and truly understood MLK's words: "Injustice anywhere is a threat to justice everywhere." Her father saw me and I respected him dearly for it. He will never know how the nuance and compassion he showed me every time we spoke did so much to counter the narratives I'd been taught about who was or could be tolerant.
The first queer person in my life was my mom's cousin.
I called her Auntie Guruhbadan, which means beautiful (it was a name I gave her not only to protect her identity but because I couldn't pronounce her actual name as a five-year-old). I mention her because she made flyers for her wedding and it was the first instance where my father and I had explicitly talked about queerness.
It was awkward and a bit clumsy but I understood two things: my father was trying to come from a place of respect and was talking from his heart.
A good sign.
The second queer person I knew and loved was my cousin, a trans woman.
She lived in the same building as my grandparents and would come over for meals. She presented as femme and wore traditional Somali dresses, hair coverings, and people honored TF outta her pronouns.
They rationalized the use of her pronouns and transition as the result of a head injury from an accident that would make her fight you if you didn't use the right pronouns.
Yeah…mmmkay. She had them spooked and it was marvelous.
It never felt confusing or out of the ordinary.
They were some of the only adults I truly felt safe around as a kid. It went against everything I'd heard in the West about back home with issues around queerness and gender.
Later that year, I attended my first Pride as an ally.
It was during a speech when a close friend of mine, a Black Muslim woman, came out and referenced Surah Ar Rahman. She related it to our friendship and our presence there together. And it was at that moment that I truly felt the power of the queer community and the importance of family.
"Queer community and family is something different. It is a favor from God that I cannot deny," she said.
To my friends Rana, Edric, Benn, Del Mar, and Samaa, I thank you for being the exact right people at the right time, with open hearts enough to care and say something.
Their presence in my life has allowed me to embrace my true self without reservation – a great gift that I came to know. It's led me to a life full of so much pride and honor that has revealed a rich history and legacy.
Growing up I'd been led to believe that hiding your true self from people not equipped to hold or honor you, meant you were ashamed or embarrassed.
Out-culture has always been something I've felt like I've had to contend with.
I know there are folks out there who feel that silent, personal protest (the rainbow flag in their bag/under their bed) is sometimes the only safe way to feel connected or affirmed.
I feel as though out-culture has set up a dynamic that pressures young people to choose between access to resources like housing, food, security, and feeling valid or authentic to their identity. I hate the parts of out-culture that tugs at the integrity of those already at the bottom of the totem pole. It has always felt wack to me honestly.
I believe that everyone has the right to choose how and when to disclose their personal identity.
No one should feel pressured to explain their desires or preferences. It's essential to nurture a culture of respect and care, focusing on things that truly matter, such as providing resources, safety, and community support. I wish we told queer and trans youth more often that there is no standard within which to measure the authenticity of one's identity, and that they're valid whether they decide to come out or not. That the world's reactions to their truths are not their fault, and that they are no less valid in their identities for deciding to withhold it from those they believe cannot honor them.
Statistics show that LGBTQ+ youth, especially those of color, are disproportionately affected by homelessness.
Out-culture has often perpetuated anti-black, xenophobic, and Islamophobic attitudes. It's crucial to challenge the idea that queer and trans people owe intimate details of their lives to others.
Ultimately, it's up to individuals to decide whom they trust with their identities. It's okay if someone doesn't get to know all aspects of who we are. We must prioritize personal boundaries and respect for one another.
I believe in the agency to decide who we share what with, and my circles feel warm and they see me wholly. They get the benefit and gift of getting to experience all of me unabashedly and fully disarmed in some cases because they have demonstrated the ability to see and accept my agency.
It's a shame, it's a stain and it should be the regret of a lifetime for someone to deny themselves the love of a queer or trans person because they can't see beyond their own projection.
What a flop.
It is always their loss.
I promise.
I wrote this letter today not out of a need to validate who I am.
I'm not more legit in my queerness for writing this letter.
I'm here to say that you are no less valid for choosing not to deal with all that may come with these choices.
It is just that: a choice.
I've been me, and I've been galavanting in my truth for years.
It's just always been with and around those who could honor that much.
And if this letter is vague, I'm sorry that I couldn't be more unapologetic. I hope everyone who hears me loud and clear knows this much: I love you, I love us.
There are no comments, no DMs, no culturally enforced shame, and nothing that could deter me from being able to say that much.
I wrote this because I could, and I felt safe enough to..
My folks understood me and I believe in my family enough to love them enough to give them the gift and honor of learning to love me as I am in this lifetime.
I think they got it.
And I know I've got the necessary after-care in place if they don't. I've got a community of support to lean on, a career that offers the financial independence to be okay without the support of family and pathways to medical resources to support mental health help and gender affirming care. Because of this access, not only do I feel safer in coming out, I also feel a responsibility to amplify our voices and affirm the many of us who can't or might not be able to. It feels that much more important to affirm the validity of those who have been made to feel otherwise. Because I know queerness is universal (it should go without saying) and I know our liberation is bound together. From Palestine to Ferguson, Tigray to Toronto we exist as we always have and our freedom is tied together.
Truthfully, this all started with a friend, a pronoun, and the first line of a song, and it felt necessary to tell the story I want to tell artistically with the proper context. By the time my work is done, it'll all be there. I hope it makes sense to you then.
I hope you understand that I'll probably never address questions about what I like, who I like, or why I like whatever it is that I do like.
Personally, I don't know you like that and it's rude, tuh. I think the world would be a better place if we cared less about surveillance and policing one another and more about the things that matter – if folks are eating, if they feel safe, if they've got a roof over their head or solid community and real friendship around them.
Imagine.
So again, when it's the middle of the night and someone randomly comes knocking at the doors of your boundaries with questions, remember you actually don't have to answer them and that this is your house!!!
May our hearts remain inaccessible to the untrained or unopened heart, I love you 🤍
******************************************************************************************
The preceding essay was previously published by GLAAD and is republished with permission. The essay was edited by Black queer filmmaker and screenwriter, Sabaah Folayan.
IDMAN's current singles "Down For It", "Good Life", "Look At What I'm Doing To You" and "Hate" have garnered coverage from outlets such as COMPLEX, The Fader, V Magazine, PAPER, Ladygunn, and have generated over 7 million streams.
Recently crowned one of Amazon's Breakthrough Artists in 2023 and coming off support slots for both Sampa The Great and Ella Mai, IDMAN's debut EP Risk arrived this summer. Subsequently, a deluxe version, Risk: Reloaded, was released in August and anchored by a remix of Hate featuring Lojay and Highlyy.