A critical vote due Monday by WeHo City Council- differing perspectives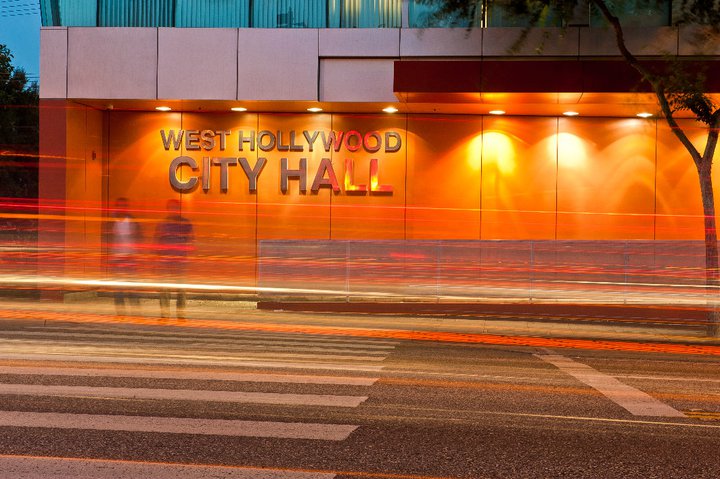 WEST HOLLYWOOD – The decision on Monday by the West Hollywood City Council will determine if the City adopts a ordinance, similar in nature to an ordinance passed by the City of Santa Monica two years ago which:
Provides hotel housekeepers with safety protections to prevent against sexual violence or other threatening behavior. This is provided through mandatory personal security devices and hotel workers' ability to report criminal and threatening behavior without fear of retaliation.
Establishes daily workload maximums of 4,000 square feet for hotels with less than 40 guest rooms and 3,500 square feet for hotels with greater than 40 guest rooms, and requires a double overtime compensation rate for all hours worked in a workday when a housekeeper's workload exceeds these maximums.
Requires training on personal rights and safety, and education to protect public health and prevent instances of human trafficking, domestic violence, and sexual violence. The City will select and certify a Public Housekeeping Training Organization, which hotels will be required to use to provide regular trainings for their workers.
Calls for hotel worker retention for a 90-day transition period in instances of a change in hotel ownership.
The City of West Hollywood is proposing an ordnance containing similar language containing a series of measures to address a myriad of industry-wide problems that existed prior to the coronavirus pandemic, including of sexual assault, threatening conduct, and the lack of comprehensive, standardized training.
The Los Angeles Blade presents the following opposing two viewpoint's noting that commentary and views held are those of the respective authors and do not reflect the viewpoints or opinion of the publisher and staff of the Los Angeles Blade and the Los Angeles Blade Media LLC.
Editor's note: The General Manager, Kimpton La Peer Hotel, Nick Rimedio, is presented first followed by Jessica Diaz, a hotel housekeeper in Santa Monica.
Dear Readers,
I am a hotel general manager who is also the Chair of the West Hollywood Chamber of Commerce as well as the West Hollywood Design District. I am passionate about our City, our small businesses, and our employees as I know that meaningful victories must include all three stakeholders. This rationale is not a simple "feel good" idea- there is no question that happy employees make stronger businesses, and stronger businesses make stronger cities- whether you consider from a community perspective or from a travel destination.
My thoughts today are focused on West Hollywood's Housekeeping Ordinance, which is being heard on this Monday, July 19. This legislation is a clear departure from the longstanding tradition where the business community and the City would partner together to find common ground. Instead, we were blind-sided by this item in April – two weeks after we had released our "West Hollywood Five Star Promise" for worker protections that our hotels developed jointly. I know that there has been much discussion on this item, so I wish to share detailed thoughts below on why this piece of legislation is bad for West Hollywood- for its workers, its hotels, and our residents.
WORKERS
The Hotel Ordinance advocates have painted the hotels as horrible employers. They tout this ordinance as designed to protect workers as part of the "Build Back Better" ideology in a post COVID world, and to correct unsubstantiated allegations of abuse that they fail to corroborate with any specific examples outside of targeting one permanently closed hotel and a handful of isolated cases involving another property. When considering this rhetoric, I ask that you consider the facts below.
KEY FACTS#1: Per the City Staff Report, West Hollywood Hotels have had ZERO wage and hour investigations between 2010-2021. Per the California Department of Industrial Relations, West Hollywood Hotels have had ZERO complaints. Per the California Department of Fair Employment & Housing, West Hollywood Hotels have had seven (7) allegations filed in the last six years. With an average of 100 employees per hotel, West Hollywood Hotels employ more than 2000 people in the city. At an average of 1.16 allegations per year out of 2000+ employees who work with us on a full time basis, combined with the two above statistics, it is clear that West Hollywood Hotels go above and beyond to protect their employees.
KEY FACTS#2: West Hollywood Hotels already provide all of the worker protections included in the ordinance as regulated by the state of California (industry training requirements, sexual harassment, human trafficking, HR practices including filing complaints and anti-retaliation protections) or by industry standard (panic buttons). Recall and Retention was codified by the state in April of 2021 with a sunset scheduled on December 31, 2024.
KEY FACTS #3: Mayor Lindsey Horvath spoke at the Santa Monica City Council Meeting on August 27, 2019 in support of their hotel ordinance. She said that she was "very familiar" with the ordinance and that she "hoped to follow their lead in bringing this ordinance to the city of West Hollywood" as she "knows that competition, regionally, is something that we banter about from city to city but in business as well" and that she was committed to "doing our part to even the playing field" with the city of Santa Monica. The basis of her comments was followed up by the statement that "we need to protect our workers in each of our communities" but she failed to deliver any specifics. She further stated that "anyone who comes before you tonight to say that they are doing sufficient training on sexual harassment and human trafficking isn't being honest about the statistics and reality that we are seeing throughout Southern California." This statement was also not followed up with any facts or supporting evidence, despite the fact that the hotel community followed up with her in the fall of 2019 in which she raised no specific concerns. In fact, in the nearly two years since she spoke those words at the Santa Monica city council hearing, Mayor Horvath has not taken any initiative to actively engage her West Hollywood Hotels with her concerns, or to investigate those concerns through city staff or the appropriate city commissions.
Key Facts aside, this ordinance hurts workers through the square footage regulation. Why? Because it sets a threshold of productivity, not seen in any other industry, where an entire shift is translated to double time wages if a worker exceeds the threshold. For the Santa Monica Ordinance, the threshold is set at 3500 square feet. This metric is not used in any hotel setting outside of cities with ordinances like this one, and falls below industry norms by 40%-50% including union hotels. The square footage regulation includes cleaning public spaces such as guest floor corridors, lobbies and public restrooms that require cleaning multiple times per day. With the penalty of paying double time wages for an entire shift, this effectively prohibits hotels from offering any voluntary overtime which can average 5-10 hours per week. It also reduces the number of rooms that housekeepers can clean by 40%-50%, which means that the cash gratuities left by guests is also reduced by the same amount per housekeeper. Combined, voluntary overtime wages and cash gratuities can amount to 20%-30% of a housekeeper's annual income, so workers can expect to see that income reduction be realized if this ordinance is passed as originally proposed. Additionally, the team structure where there are employees who assist in cleaning rooms, similar to restaurants where bussers, host/hostesses, and food runners all assist servers in delivering service, would have to dismantled in the square footage scenario based on the ordinance impact to labor cost. That means that housekeepers would have to work completely alone whereas they previously had at least 1-2 people available to assist them as needed. The sum here is a 20%-30% reduction in pay combined with an actual heavier workload. Whether its a post-COVID world or a normal one, it's obvious that the square footage regulations do not help workers.
HOTELS
KEY FACT#1: Hotels, like restaurants, bars, and clubs, were completely decimated by the pandemic. Hotels went from running 80%-90% occupancies to less than 3% at the height of the shutdowns in 2020, and many closed temporarily. During 2020 and the first part of 2021, hotels were losing anywhere from $1 Million to $2 Million per month (or more) depending on their size. While PPP loans did help, there was no support in terms of mortgages of which almost every single hotel carries as part of their financial structure. While revenues have improved, industry forecasts predict that it will take at least another 1-2 years to return to 2019 figures. The recent announcement of the foreclosure of the Edition, which opened to notable fanfare in the fall of 2019, in addition to the closures of other West Hollywood hotels like the Standard is a sobering reminder of the truly fragile nature of our current economy.
KEY FACT #2: Hospitality, like many other industries, are facing an unprecedented shortage of employees in the post-Covid world, which is not only a West Hollywood issue but a world wide crisis. I know that there are some who essentially call this "Fake News", but one google search can pull articles from the LA Times, Wall Street Journal, New York Times, Washington Post, Reuters, and others. The combination of extended and amplified unemployment benefits, relocation, and switching careers have resulted in a reality where West Hollywood hotels have collectively, at last count, 182 open positions. These openings remain despite many hotels offering incentives such as signing bonuses, referrals, and other benefits.
The reality here is that the ordinance truly cripples hotels who have fought to remain open or who reopened during the pandemic. Spikes in labor costs could cause other hotels to follow suit in either foreclosure or permeant closure. The labor crisis is real, which means that hotels cannot find the employees needed to double the staffing structure that the ordinance would require to operate under the 3500 square feet regulation. Some have suggested that we could afford to pay all housekeepers double time for their entire shifts to maintain current business levels. But, this simply is not possible as it would create multiple compensation issues with employees in other departments. Beyond housekeepers, hotels employ front desk agents, valets, servers, bartenders, bussers, dishwashers, facility engineers, and cooks among other positions. It is not difficult to imagine the fallout of paying one department double time wages and not others; it would be cataclysmic both in economic scope as well as personnel trauma. So, with the square footage regulations, hotels would have no choice but to limit the number of rooms that they sell because of staffing shortages which could result in dropping occupancy levels by 40%-50%. This is in effect what makes the ordinance a de facto "Tourism Cap" which has lasting consequences to the city's hotel taxes and ultimately our residents.
RESIDENTS
KEY FACT #1: While occupancies are recovering for now (the recent mask mandate is a definite cause for concern that future shutdowns may occur this fall as the weather turns), the reality is that the hotels will need to make up for the monies lost in 2020 and 2021 which will take years to do so. The monies will go towards mortgage payments and capital investments that directly funnel back into the property. The capital investments mentioned ensure that hotels can renovate every 5-6 years on average, which allow it to remain competitive and able to generate strong revenues that directly drive hotel taxes. Those taxes go to the city which support resident and social services. Thus, municipal actions that reduce hotel occupancy or revenues have both short term and long term impacts to hotel taxes that support the city.
KEY FACT #2: Hotel Taxes and Sales Taxes (which are largely driven by tourism spend) have historically driven better than 50% of the city's revenues. It must be noted that these dollars are unrestricted which means that the city can spend them however it chooses.
KEY FACT #3: The council majority has repeatedly dismissed calls for either economic studies (as suggested by Mayor Pro Tempore Lauren Meister and Council Member John D'Amico) as well as a suggested study session by new City Manager David Wilson. The city budget, with a projected deficit of $10 Million dollars, was approved by that majority on June 21 despite the multiple calls for study. The staff report on this item notes that it does not define any potential revenue impact (which is a result of the lack of economic studies), and only lists the potential cost impact of $500,000 for enforcement.
It is not an exaggeration to say that the residents carry the biggest unintended risk of any stakeholder. As residents, you elect your public officials to serve West Hollywood interests first and foremost above party politics or ambitions for higher office. You should expect that city budgets be sound and properly reviewed, and that any proposed legislation with any potential impact be considered very carefully with the appropriate studies. By Mayor Horvath's own words in Santa Monica in August of 2019, her intention to bring this item forward was nearly two years in the making- why did she not instruct city staff to study this item well before the budget was presented? The reality here is simple. If you believe that all of publications noted above and listed below are "Fake News", then you believe that there won't be any impact by the ordinance to hotel taxes, and no subsequent negative effect on residents. But, if all of those publications are correct and the hotels are desperate for staffing, then the unintended consequence of the Tourism Cap will create an increase in the city's deficits which will result in future reductions of resident and social services. Additionally, the continued reduction of the city's reserves will eventually result in the downgrading of the city's bond rating, which will increase the borrowing costs the city incurs for capital projects like West Hollywood Park. Does this sound like a prudent thing to do with an ordinance that in fact provides no new protections, reduces worker incomes, and threatens the largest revenue generator in the city with more foreclosures and permanent closures?
CONCLUSION
KEY FACT #1- All employees are protected by law to organize at their discretion to induce a collective bargaining agreement if they feel compelled to do so. In 2020, out of the city's 21 hotels, only two hotels were unionized at the employees direction.
KEY FACT #2: Unite Here, the local hotel union, submitted a petition signed by hotel workers in support of the ordinance on the June 21 city council meeting.
Two thirds of the signatures, over 60 employees, came from union hotels representing their own concerns for safety and fairness that occurs within their properties. The ordinance, however, exempts union hotels from the provisions despite no evidence showing how a union hotel is safer than a non-union hotel.
So, you may ask why the Hotel Ordinance advocates are pushing this without any regard for economic studies or a study session? I believe it is intended to create a toxic business environment for non-union hotels where it could become potentially cheaper for said hotels to unionize than to remain independent. The city cannot pass a law requiring hotels to unionize, so this is a back door attempt to do so. The fact that union hotels are exempt from this ordinance is an obvious testament to the questionable motivation behind its intent.
I cannot support such back door attempts for a special interest group to gain an unfair competitive advantage based upon a false premise of worker safety. This is why the West Hollywood Hotel Council sent the City Council a compromise package that affirmed all of the worker protections such as training and panic buttons that we would annually certify our compliance with either the Business License Commission or Code Enforcement. We remain strongly committed to protecting our workers income through their ability to earn voluntary overtime and maximize gratuities, and offered that the union's own published standard of productivity be considered. Ultimately, though, we asserted that the city's idea of regulating productivity in our industry, let alone any other industry, is an exhaustive and overly complicated use of city staff's time and resources. The application of such complex municipal oversight is not consistent to the overall intent behind the ordinance in that it will provide worker protections. This is why we have requested that a housekeeper minimum wage be considered in removing the square footage regulations altogether. If there is desire to collaborate on a hotel wide minimum wage, we would work together with council on that initiative to find the solution.
In closing, please know that we as hotel managers deeply care about our workers. This is because many of us began our careers in hourly positions. I myself started as a busser and dishwasher in a restaurant 25+years ago. I was inspired to work for every promotion to ensure that I had the ability to take better care of the people that I considered my work family and friends. The pandemic was particularly devastating to us as we were forced to deliver the news of layoffs to most of our team members. That pain was followed by each of us remaining at our properties striving to keep them open, knowing that all of our efforts were committed to bringing our employees back to work. It was a singular mission where 2020 and 2021 was completely focused on reviving our businesses to make that a reality. Our work is not done as we are dedicated to not just return to pre-COVID staffing and revenue levels, but to exceed them in creating more jobs, revenue, and taxes for our city.
It is our hope that the West Hollywood City Council will consider our compromise to provide the same privileged the Union has been given and join us in building a stronger West Hollywood.
Sincerely,
Nick Rimedio,
******************************************************************************************************************************************************************************************************
A Warning to the West Hollywood City Council About the Hotel Industry's Tactics
By Jessica Diaz, hotel housekeeper in Santa Monica
My name is Jessica Diaz and I worked as a housekeeper at a hotel in Santa Monica. I want the West Hollywood City Council to understand that the hotel worker protection law will only benefit housekeepers like me. Hotel managers tried to speak for us in Santa Monica, and they are doing it again in West Hollywood. Do not fall for it.
In October of 2019 a similar ordinance was introduced in Santa Monica to the one being considered in West Hollywood. Supervisors began to tell us that the law would cause them to cut our hours. The manager asked me to speak to my coworkers and show up to the city council hearing to speak against this law. When they asked me to speak against this law, they never explained how the ordinance actually worked.
After hearing from the company that the law would negatively affect me and my coworkers, I decided to speak against the law at the City Council meeting. I decided to speak against the law because I did not want my coworkers' hours to be cut.
When I attended the city council meeting, I learned more about the ordinance. Throughout the course of the hearing, I realized that the law was actually good for me and my coworkers. My daily room quota was 16 rooms and there were times when I even had to clean 25 rooms. We were never compensated fairly for our work as housekeepers where we have daily room quotas that we have to finish or else we face punishment.
Housekeepers in West Hollywood's expensive hotel industry do the same work that we do. When the Santa Monica City Council passed the law that required fair compensation for workloads exceeding 3,500 square feet in 8 hours, our lives changed for the better. West Hollywood housekeepers deserve the same standard.
Please be cautious as you hear the industry tell you that this law will be bad for hotel workers.
McGill Uni gives transphobe platform despite its "queer allyship"
"I hope those considering themselves trans allies feel embarrassed- transphobic faculty feel ashamed, & the university feel disgraced"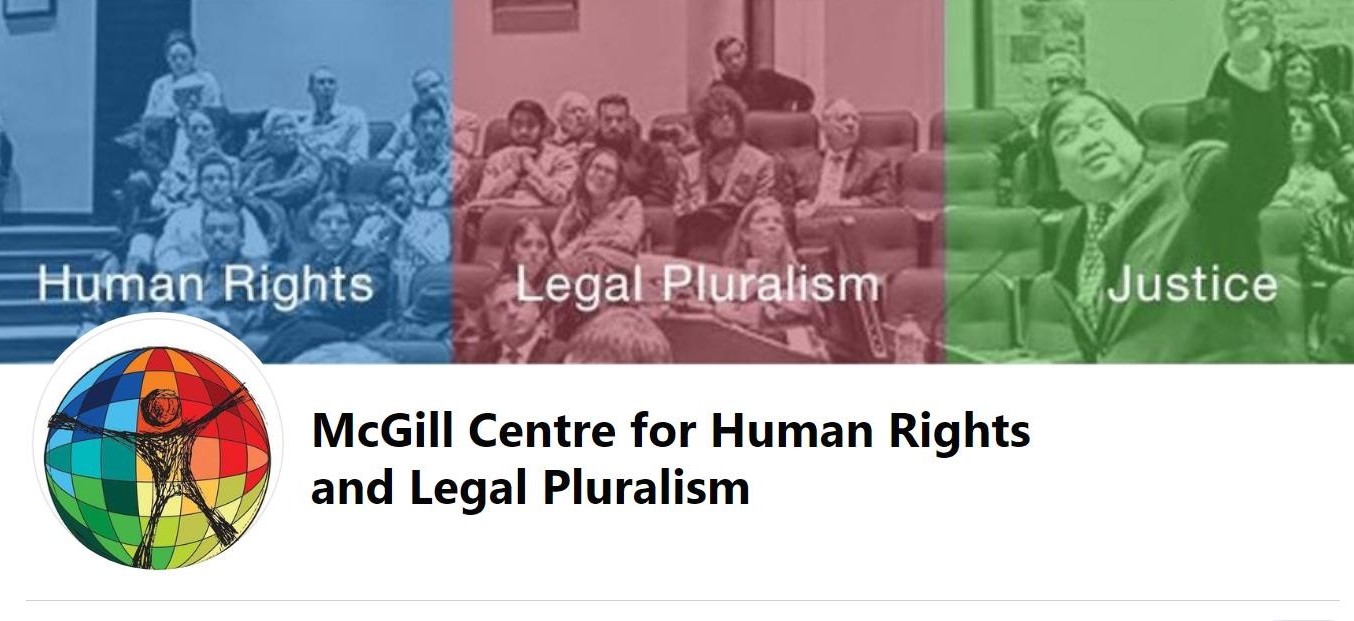 By Eric Tannehill | MONTREAL, Quebec, Canada – Hi! I'm Eric Tannehill. The last time I contributed to the LA Blade about Trans students related issues was in 2020. I was in my senior year of high school and wrote about the importance of trans inclusivity in youth sports as a wave of anti-trans laws targeting kids were being passed around the country.
It was a hard decision to leave the U.S., but as I saw my rights so continually threatened, I chose to apply to exclusively Canadian universities knowing I would have to leave all my friends, family and support system back in Virginia because I would still be safer in a country I had never lived in before.
McGill University was my reach school. It is one of the most prestigious academic institutions in Canada and is typically ranked as one of the top 50 universities in the world. Obviously, I was overjoyed when I got my acceptance letter. But, my first thought when I was accepted was not about McGill's reputation but was remembering a moment from my campus tour. The guide proudly pointed out the building which housed the office of the Queer Student Union and spoke about the university dedicating funds to its queer community. When I got my acceptance letter, I let out a sigh of relief: I would be somewhere safe where my rights as a queer person would be embedded within the institution itself.
Yesterday, I skipped class to protest McGill giving a platform to Robert Wintemute, a member of a transphobic hate group The LGB Alliance. Here are pictures of the protest fliers:
What happened?
McGill's Faculty of Law's Centre for Human Rights and Legal Pluralism (CHRLP) announced they would be hosting an event titled "The Sex vs. Gender (Identity) Debate In the United Kingdom and the Divorce of LGB from T," hosted by Robert Winemute, who is a board member of the LGB Alliance, which has been designated a hate group in Ireland. The backlash was immediate; individuals and organizations started signing an open letter and sending emails demanding the CHRLP cancel the event.
Eventually the Faculty of Law responded:
The images come from a since deleted CHRLP web page. CHRLP's online listing of events and how it decided to address the controversy was removed once the Montreal Gazette covered the protest. CHRLP did not respond to a request for comment.
So, knowing full well that they were hosting an event which would promote hate speech and anti-trans legislation and encourage the same sorts of stochastic anti-trans violence seen today in the United States, the CHRLP decided to hold the event…
The halls were so crowded with protesters it was hard to move. I would say most protesters were in some way directly affiliated with McGill as students, staff, or alumni but there were also protestors from CÉGEP (Quebec's publicly funded college program) and Concordia (McGill's rival school for almost half a century).
We chanted, stomped, yelled, waved signs, and managed to gain entry into the room where the event was being held. The event had to be prematurely canceled. We won and as of writing this article impatiently await McGill's apology and preferably the resignation or firing of those who decided this was a good idea, namely: Frédéric Mégret and Nandini Ramanujam. Wintemute had his own Anita Bryant, as he was pelted with flour.
A trans man I spoke with at the protest (who wished to remain anonymous) stated: "They will try to blame trans women to paint them as intimidating but let it be known, trans men, non-binary people, and AFAB people were all here." He turned to the door where the event was being held and then yelled "and we all fucking hate you."
I asked McGill law student Jordan Prentice for their thoughts. They said it was "heartening to see the turn out and solidarity" and how it showed "TERFs are not a silent majority but an extremely loud minority." The event represented "an attempt to shift the political window of acceptability further right" which has been used in the past "to justify genocide". Jordan also spoke on camera with the Montreal Gazette.
Jacob (he/him), a member and organizer for McGill's Trans Patient Union (TPU), stated "This is not an honest or good debate. It is hate speech vs. unknowledgeable staff". No matter what the CHRLP claimed "paying and platforming a speaker legitimizes their views." Whilst using a megaphone to address the event organizers "Today you have made a mockery of debate". TPU's stance on the speech and an open letter to the CHRLP demanding an apology were reiterated during the protests..
After the protest, I continued going to classes, but it was hard to concentrate. That night I met with a friend. We're both international students and we commiserated about the betrayal we felt. We both came from countries and high schools which made us feel unseen or unsafe in our queer identities. We chose McGill because we thought it would be better. They asked me, point blank, "Was I naive? I just thought things would be better here." I didn't know how to answer. I still don't really.
Unsurprisingly, I'm angry. I'm furious. My voice was hoarse for most of the day after yelling in the protest. What does surprise me is the deep disappointment I feel. For the most part, my experience as a queer person at McGill has been positive. I've planned, attended, performed at, and even brought cookies for events focused on creating an inclusive environment for McGill's queer students. I feel violated, like I've been lied to like this was some long con lulling me into a false sense of safety. I don't know if I'll ever be able to feel the same as a trans person at McGill. They have sown a mistrust where I will always doubt their claims of inclusivity as performative. Jacob said it best: "McGill's branding of inclusivity is all bark and no bite".
McGill staff clearly seem to have difficulty understanding the demands of their trans students so I will try to keep my language as simple as possible. Giving someone associated with a transphobic hate group money to speak in an official capacity is transphobic. These hate groups believe that the ideal number of trans people is zero, the same way Nazis believe the ideal number of Jews should be minimized. Holding an event whose title contains transphobic dog whistles tolerates transphobia and hatred. Ignoring trans people telling you something is transphobic and harmful is transphobic and demeaning.
Those who would orchestrate such events are either transphobic and should not be allowed in an 'inclusive' institution or lack the critical thinking skills and basic understanding of the modern political landscape to be competent professors, much less in charge of a department dedicated to human rights. If you're platforming people with the same views on trans people as literal, self-avowed Nazis, you fail to grasp the actual dynamics of the situation, and lose any claim to be a proponent of human rights.
I hope those working for McGill who consider themselves trans allies feel embarrassed, the transphobic members of faculty feel ashamed, and the entire university feel disgraced.
********************************************************************************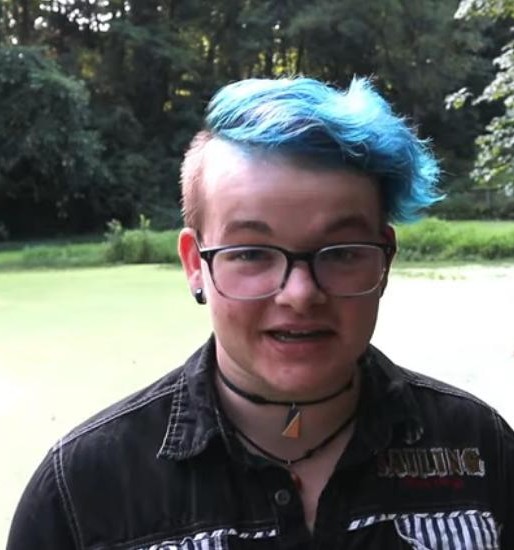 Eric Tannehill is a student & trans activist living in Montreal, Quebec, Canada