Federal court blocks West Virginia Law banning Trans youth sports
"It hurt that the State of West Virginia would try to block me from pursuing my dreams. I just want to play."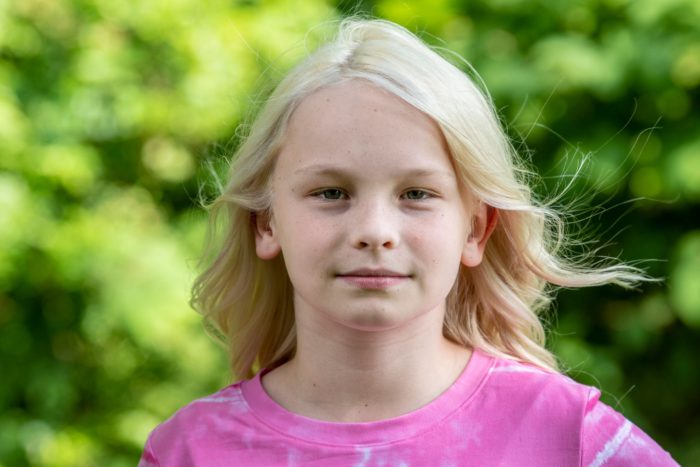 CHARLESTON, W.Va. — A judge of the United States District Court, Southern District of West Virginia ruled Wednesday that 11-year-old Becky Pepper-Jackson must be allowed to try out for the girls' cross-country and track teams at her school, blocking West Virginia from enforcing a law that bans transgender girls and women from participating in school sports. 
The ruling came in the lawsuit challenging the ban filed by Lambda Legal, the American Civil Liberties Union, the ACLU of West Virginia, and Cooley LLP.
"I am excited to know that I will be able to try out for the girls' cross-country team and follow in the running shoes of my family," said Becky Pepper-Jackson, the plaintiff in the lawsuit. "It hurt that the State of West Virginia would try to block me from pursuing my dreams. I just want to play."
West Virginia Gov. Jim Justice signed H.B. 3293 into law at the end of April. It was one of hundreds of anti-LGBTQ bills pushed in state legislatures across the country in 2021. During legislative debate, it was not endorsed by any mainstream sporting or health organizations. A similar law in Idaho was blocked by a federal court in 2020, and a federal court in Connecticut recently dismissed a challenge to policies that allow all girls, including girls who are transgender, to participate on girls' sports teams. Legal challenges are underway against similar laws passed in other states.
The Supreme Court recently refused to disturb Gavin Grimm's victory at the U.S. Court of Appeals for the Fourth Circuit, where he prevailed in challenging his school's anti-transgender discrimination against him. This decision — which is binding precedent in West Virginia federal court — said that federal law protects transgender students from discrimination in schools.
"This is great news for Becky, and while our work is not done yet, today's ruling jibes with similar rulings in other courts across the country," said Avatara Smith-Carrington, Tyron Garner Memorial Law Fellow, Lambda Legal. "It is our hope that courts recognize and address discrimination when they see it, and nowhere is it more visible than in these stark attacks against trans youth."
"Becky — like all students — should have the opportunity to try out for a sports team and play with her peers," said Josh Block, senior staff attorney with the ACLU LGBTQ & HIV Project. "We hope this also sends a message to other states to stop demonizing trans kids to score political points and to let these kids live their lives in peace."
"We've said all along this cruel legislation would not survive a legal challenge, and we're encouraged by the court's decision today," said ACLU-WV Legal Director Loree Stark. "We hope trans kids throughout West Virginia who felt attacked and wronged by the passage of this legislation are feeling empowered by today's news."
"We are extremely gratified — for Becky, and for all trans youth — at the court's recognition that the law and the facts clearly support treating people who are transgender fairly and equally. Discrimination has no place in schools or anywhere else," said Kathleen Hartnett of Cooley LLP.
Newsom on federal court allowing domestic violence abusers guns
"These three zealots are hellbent on a deranged vision of guns for all, leaving government powerless to protect its people"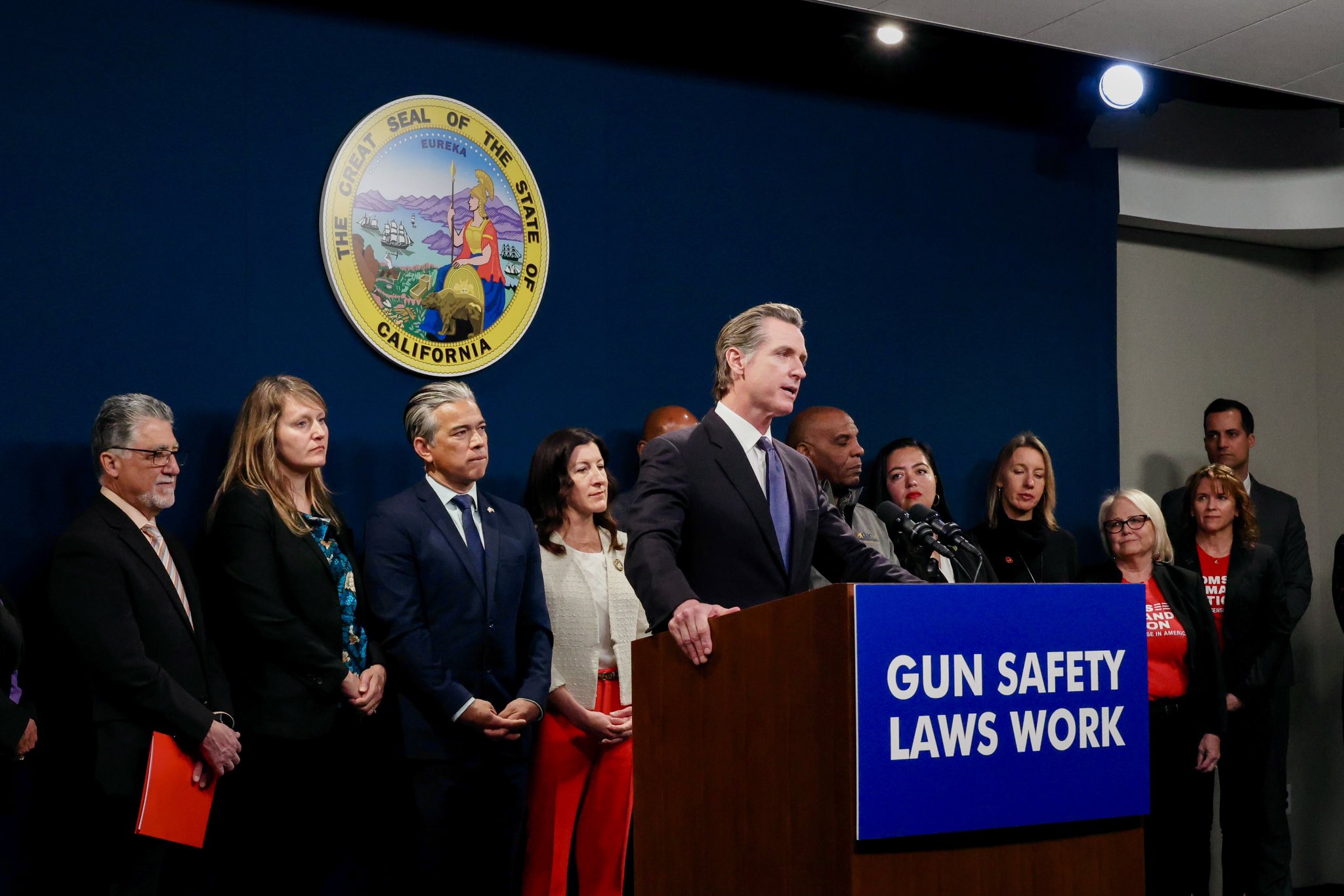 NEW ORLEANS – On Thursday, a three judge panel from the Fifth U.S. Circuit Court of Appeals, ruled that the federal law prohibiting individuals from "possessing a firearm while under a domestic violence restraining order" is unconstitutional.
Judge Cory Wilson, a Trump appointee, writing in the majority opinion in United States v. Rahimi, stated the federal law targeting those believed to pose a domestic violence threat could not stand under the Bruen test, a significant U.S. Supreme Court June 23, 2022 decision which requires that gun laws have a historical analogy to the firearm regulations in place at the time of the Constitution's framing and the Second Amendment.
CNN reported that the 5th Circuit panel was not persuaded by the historical parallels put forward by the US Justice Department, which was defending the conviction of a person who possessed a firearm while under a domestic violence restraining order that had been imposed after he was accused of assaulting his ex-girlfriend. The Justice Department argued that the domestic violence law was analogous to 17th-and 18th century regulations that disarmed "dangerous" persons.
Ian Millhiser a lawyer and constitutional expert reporting for Vox noted:
The immediate impact of this decision is that Zackey Rahimi, who "was subject to an agreed civil protective order entered February 5, 2020, by a Texas state court after Rahimi's alleged assault of his ex-girlfriend," may not be convicted of violating the federal ban on gun possession by domestic abusers.
More broadly, because the decision was handed down by the U.S. Court of Appeals for the Fifth Circuit, which presides over federal lawsuits in Louisiana, Mississippi, and Texas, this federal law can no longer be enforced in those three states.
In Sacramento, California Governor Gavin Newsom issued a statement after the judicial panel struck down the federal law:
"Now, a federal appeals court has ruled domestic abusers have the right to carry firearms. Where is the line? Who's next?
"Judge Cory Wilson, Judge James Ho, and Judge Edith Jones.
"These three zealots are hellbent on a deranged vision of guns for all, leaving government powerless to protect its people. This is what the ultra-conservative majority of the U.S. Supreme Court wants. It's happening, and it's happening right now.
"Wake up, America – this assault on our safety will only accelerate. This is serious – and it's coming to California. We are probably only weeks away from another activist judge, Judge Roger Benitez, striking down California's bans on assault weapons and large capacity magazines. California will continue to fight against these extremist judges to protect our residents' right to be free from gun violence."