U.S. Appellate Court rules against anti-LGBTQ website designer
In the 2-1 ruling, the court said Colorado had a compelling interest in protecting the "dignity interests" of members of marginalized groups.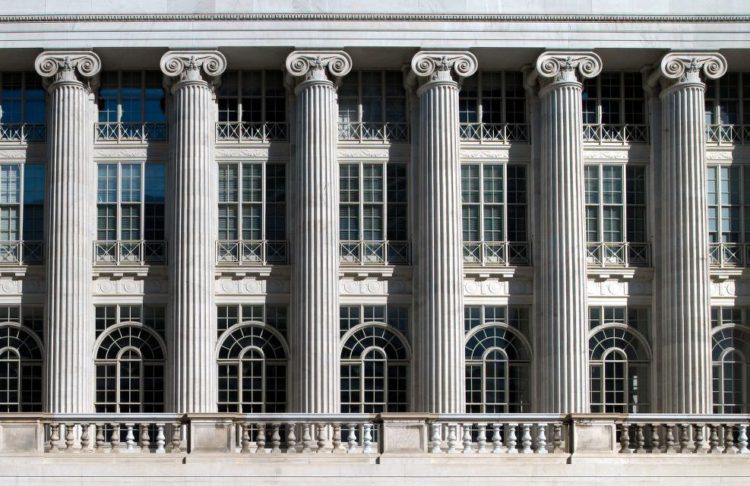 DENVER – A three judge panel of the U.S. 10th Circuit Court of Appeals on Monday ruled against a Lakewood, Colorado based web designer who sued to challenge the state's anti-discrimination law, claiming that it would force her to design wedding websites for same-sex couples which violated her 'Christian' beliefs.
Lorie Smith, represented by anti-LGBTQ legal group, the Alliance Defending Freedom, (ADF)- listed by the Southern Poverty Law Center as an anti-LGBTQ extremist hate group, claimed in court filings that the Colorado law violated Smith's freedom of speech and freedom of religious expression.
In the 2-1 ruling, the panel said Colorado had a compelling interest in protecting the "dignity interests" of members of marginalized groups through its law.
The law that is being challenged by Smith and ADF is the same one that was argued before the U.S. Supreme Court and decided in 2018, Masterpiece Cakeshop, Ltd., et al., Petitioners v. Colorado Civil Rights Commission, et al., in the case of another Lakewood business and individual, Jack Phillips.
The high court in the Masterpiece Bakeshop case narrowly ruled in a 7–2 decision, the Colorado Civil Rights Commission had not acted employing religious neutrality. In the decision Associate Justice Anthony Kennedy, writing for the court majority on Monday, said it is "unexceptional" that Colorado law "can protect gay persons in acquiring products and services on the same terms and conditions that are offered to other members of the public," but at the same time, "the law must be applied in a manner that is neutral toward religion."
The high court however did not rule on the broader intersection of anti-discrimination laws, free exercise of religion, and freedom of speech, and whether a business can invoke religious objections to refuse service to LGBTQ people.
In a statement the ADF's senior counsel, John Bursch noted that the group would appeal Monday's ruling. "The government should never force creative professionals to promote a message or cause with which they disagree. That is quintessential free speech and artistic freedom," Bursch said.
"This really isn't about cake or websites or flowers," Lambda Legal senior counsel Jennifer C. Pizer said in a statement. "It's about protecting LGBTQ people and their families from being subjected to slammed doors, service refusals and public humiliation in countless places – from fertility clinics to funeral homes and everywhere in between."
Lambda Legal, is a legal group that fights for the civil rights of LGBTQ people and had submitted a brief supporting the state's anti-discrimination law in the case.
Colorado Solicitor General Eric Olson questioned whether Smith should even be allowed to challenge the law since she had not started offering wedding websites yet, the Associated Press reported.
But if she did, Olson said, her argument would mean she would refuse to create a website for a hypothetical same-sex couple named Alex and Taylor but agree to make the same one for an opposite-sex couple with the same names. He said that would be discrimination under the Colorado Anti-Discrimination Act, which prohibits discrimination on the basis of sexual orientation.
Judge Mark Beck Briscoe wrote in Monday's majority opinion (303 Creative, et al. v. Elenis, et al.) that "we must also consider the grave harms caused when public accommodations discriminate on the basis of race, religion, sex, or sexual orientation. Combatting such discrimination is, like individual autonomy, `essential' to our democratic ideals."
In his dissent, Chief Judge Timothy Tymkovich wrote that "this case illustrates exactly why we have a First Amendment. Properly applied, the Constitution protects Ms. Smith from the government telling her what to say or do."
Federal Judge tosses guidance in LGBTQ healthcare discrimination
He ruled the Biden administration wrongly interpreted a provision barring health care providers from discriminating against LGBTQ+ Americans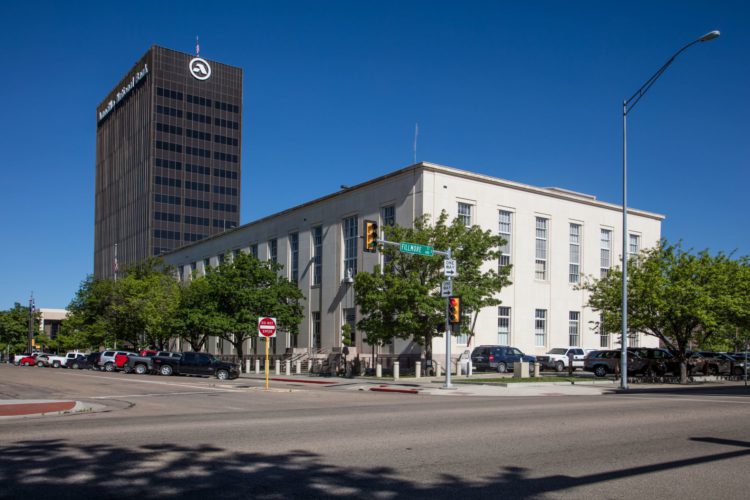 AMARILLO – U.S. District Judge Matthew Kacsmaryk ruled Friday the Biden administration had wrongly interpreted a provision of the Affordable Care Act (ACA), colloquially known as Obamacare, as barring health care providers from discriminating against LGBTQ+ Americans.
Kacsmaryk wrote the U.S. Supreme Court decision in Bostock v. Clayton County in which it held that "an employer who fires an individual merely for being gay or transgender violates Title VII." The High Court's opinion states that "it is impossible to discriminate against a person for being homosexual or transgender without discriminating against that individual based on sex."
The lawsuit was brought by two doctors represented by the America First Legal Foundation, set up by Stephen Miller, a former Trump White House official. The suit was filed after the U.S. Department of Health and Human Services issued a regulation in May 2021 outlying that its interpretation of Section 1557 of the ACA, which states that healthcare providers cannot discriminate on the basis of sex, extends to sexual orientation and gender identity.
Many observers and legal experts have opined that the Bostock decision, while affecting many other laws and expand equality for LGBTQ people, there were shortcomings in the application of the Bostock ruling.
Sharita Gruberg, currently the Vice President for Economic Justice at the National Partnership for Women & Families, wrote in August of 2020 as the Center for American Progress vice president for LGBTQI+ Research and Communications, outlining the shortcomings in Bostock when looking at a practical application for LGBTQ healthcare under Section 1557 of the ACA:
"While Section 1557 of the ACA prohibits discrimination based on race, color, national origin, sex, age, or disability in covered health programs or activities, the statute's text does not actually include any of these words. Instead, it refers to protected characteristics in other statutes: Title VI of the Civil Rights Act of 1964, which covers race, color, and national origin; the Age Discrimination Act of 1975; Section 794 of Title 29 of the U.S. Code, which covers disability; and Title IX of the Education Amendments Act of 1972, which covers sex.
As discussed above, since Title VII's definition of sex informs the definition of sex in Title IX, it is clear that sexual orientation and gender identity discrimination are also prohibited under the ACA. As in the Title IX context, federal courts have consistently affirmed that the prohibition of sex discrimination in Section 1557 of the ACA prohibits gender identity discrimination.
In 2016, the Obama administration promulgated a rule clarifying that Section 1557 prohibited gender identity discrimination and sex stereotyping, which could include sexual orientation as well as discrimination based on pregnancy, false pregnancy, termination of pregnancy or recovery, childbirth, or related medical conditions.
This interpretation was quickly enjoined by Reed O'Connor, a conservative activist judge who has since ruled that the ACA as a whole is unconstitutional. Rather than defend the Obama administration's interpretation of sex discrimination, the Trump administration elected to promulgate a new rule that not only erased the inclusive definition of sex discrimination but also eliminated sexual orientation and gender identity protections from a number of other regulations.
The administration also rolled back language access protections. Trump's Department of Health and Human Services (HHS) posted its final rule four days after the Supreme Court's decision in Bostock. The rule was slated to go into effect on August 18; however, a federal judge issued a preliminary injunction on August 17 finding that HHS' position that sexual orientation and gender identity were not covered under Title IX was rejected by the Supreme Court in Bostock. As a result, the administration was blocked from rescinding the 2016 rule's protections.
Kacsmaryk, appointed to the federal bench by former President Trump, wrote that Congress, when adopting the law could have included "sexual orientation" or "gender identity" in the text, but "chose not to do so." He noted that the ACA incorporated barring against discrimination "on the basis of sex" in Title IX- but specifically left out LGBTQ+ people.
Accordingly the judge wrote, the Supreme Court's 6-3 conclusion that Title VII's bar against sex discrimination covered LGBTQ workers did not lead to the same result.
"Title IX's ordinary public meaning remains intact until changed by Congress, or perhaps the Supreme Court," he wrote.