12 Republican Governors tell Supreme Court: Overturn Roe v. Wade
"The arguments made by the Mississippi Attorney General are chilling & pose a direct threat to the many members of the LGBTQ community […]"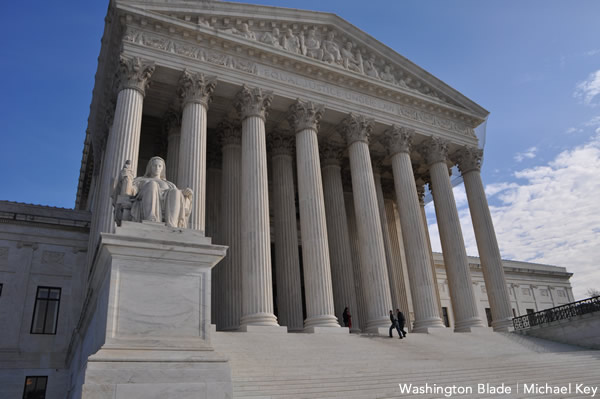 WASHINGTON – In a brief filed Thursday by 12 Republican Governors, joined by 228 Republican members of the U.S. House in a separate brief, all are asking the U.S. Supreme Court to overturn the 1973 ruling of Roe v. Wade, 410 U.S. 113, which protects women's reproductive rights to have an abortion without excessive government restriction.
This most recent push by Republicans comes as the high court is set to hear Mississippi's Dobbs v. Jackson Women's Health Organization case, based on the Mississippi law that bars most abortions after 15 weeks of pregnancy. There are no provisions for rape or incest either.
The Governors from Alabama, Arizona, Arkansas, Florida, Georgia, Idaho, Iowa, Missouri, Montana, Oklahoma, Texas and South Carolina signed the brief.
"The Court's decisions in Roe […] are prime examples of invading an area that has not been committed to the Federal Government and remains reserved to the States," the brief stated. In the brief submitted by House Republicans they argued that the high court should revisit the viability line established in its legal precedent set, because it "binds the States in a one-sided constitutional tug-of-war in which they are subject to intense factual scrutiny on the abortion advocates' issues but unable to establish the factual basis for their own vital interests."
SCOTUS Blog noted that oral arguments along with the briefs as submitted will center on whether all pre-viability prohibitions on elective abortions are unconstitutional.
The arguments made by the Mississippi Attorney General are chilling and pose a direct threat to the many members of the LGBTQ community who have a vital interest in reproductive freedom and choice. Substantial research has documented that lesbian youth, in particular, are at high risk of unwanted pregnancy due to sexual coercion and attempts to hide their sexual orientation," Shannon Minter, the Legal Director of the National Center for Lesbian Rights (NCLR), told the Blade Friday.
"And more broadly, the same groups and officials who are attempting to turn back the clock on women's freedom are also seeking to roll back equality for our communities. Every LGBTQ person in this country has a stake in this case and in the ongoing battle for the fundamental right to make personal decisions free of government intrusion and control," he added.
A U.S. District Court blocked the law after the Jackson's Women Health Center, the only remaining clinic in the state, brought the challenge arguing the law was a direct violation of the High Court's precedent.
The primarily conservative leaning United States 5th Circuit Court of Appeals ruled in December of 2019; "In an unbroken line dating to Roe v. Wade, the Supreme Court's abortion cases have established (and affirmed and re-affirmed) a woman's right to choose an abortion before viability. States may regulate abortion procedures prior to viability so long as they do not ban abortions."
The appellate court upheld the lower court and concluded that "the law at issue is a ban." The 5th Circuit blocked enforcement of the law, finding it in conflict with Roe v. Wade and subsequent abortion decisions.
According to the Center for Reproductive Rights, abortion would remain legal in 21 states and would likely be prohibited in 24 states and three territories if Roe v. Wade is overturned, Axios reported. In 2018, an Axios-SurveyMonkey survey showed that the vast majority of Americans want to leave Roe v. Wade in place.
Michigan AG Nessel joins coalition opposing Florida's 'Don't Say Gay' law
"Non-inclusive educational environments have severe negative health impacts on LGBTQ+ students, resulting in increased mental health issues"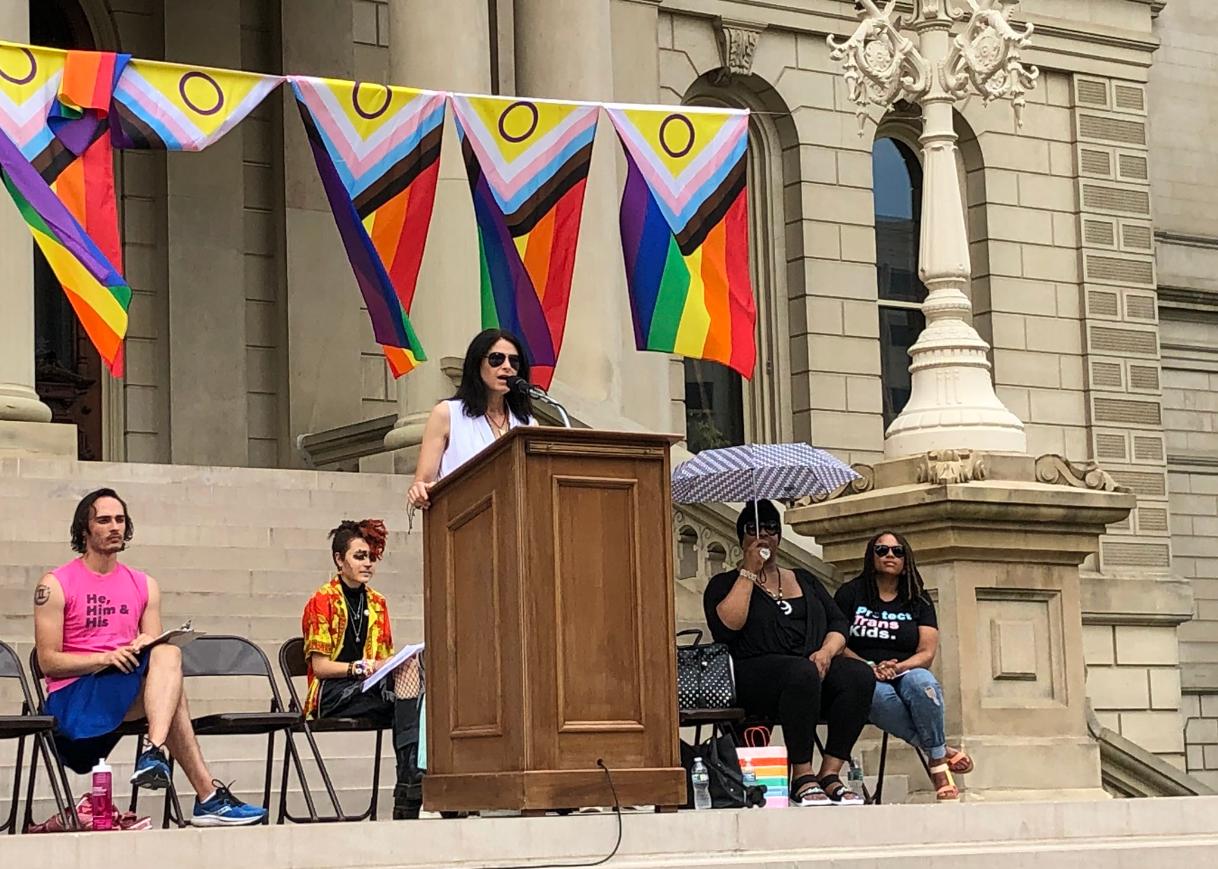 By Jon King | LANSING – Michigan Attorney General Dana Nessel has joined a coalition of 16 attorneys general from across the country in filing an amicus brief opposing Florida's "Parental Rights in Education Act," otherwise known as the "Don't Say Gay" law.
Nessel, a Democrat who is Michigan's first openly gay top statewide official, says that the law, which prevents classroom discussion of sexual orientation or gender identity, poses a serious threat to LGBTQ+ students who she says are particularly vulnerable to discrimination.
"This bill is an affront not just to educators, but also to LGBTQ+ students, especially those who may already be experiencing the stigmatizing effect of their identity at school," Nessel said. "This bill is not motivated by the desire to limit inappropriate content in classrooms. It is meant to have a chilling effect on how educators do their jobs and may also violate the First Amendment rights of students and teachers alike. I gladly join my colleagues on this brief and hope it discourages other states, including Michigan, from considering similar legislation."
The law is being challenged in federal district court by a group of students, parents, teachers and organizations seeking to prevent its enforcement by alleging that it violates, among other things, the Equal Protection Clause and the First Amendment.
The law entirely bans "classroom instruction" on sexual orientation or gender identity in kindergarten through Grade 3 while also requiring the state education agency write new classroom instructions for standards that must be followed by grades four through 12.
Opponents say that because the law does not define many of its key terms, like "classroom instruction," it is forcing Florida teachers to censor themselves out of fear of prosecution. That fear is further compounded by the fact that the law also allows a parent to bring a civil claim against a school district to enforce its prohibitions.
There are two main points in the brief.
"Florida's law is extreme," it states. "Although Florida claims the Act is intended to protect children and preserve parental choice, the attorneys general have curricula in place that allow for age-appropriate discussion of LGBTQ+ issues while respecting parental views on the topic."
"The law is causing significant harms to students, parents, teachers, and other states," claims the brief. "Non-inclusive educational environments have severe negative health impacts on LGBTQ+ students, resulting in increased rates of mental health disorders and suicide attempts. These harms extend to youth not just in Florida, but throughout the country."
Nessel is joining the amicus brief alongside Attorneys General from New Jersey, California, Colorado, Connecticut, Delaware, the District of Columbia, Hawaii, Illinois, Maine, Maryland, Massachusetts, Minnesota, Nevada, New York and Oregon.
*********************
The preceding article was previously published by the Michigan Advance and is republished with permission.
*********************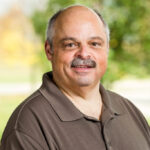 Jon King has been a journalist for more than 35 years. He is the Past President of the Michigan Associated Press Media Editors Association and has been recognized for excellence numerous times, most recently in 2021 with the Best Investigative Story by the Michigan Association of Broadcasters. He is also an adjunct faculty member at Cleary University. Jon and his family live in Howell, where he also serves on the Board of Directors for the Livingston Diversity Council.
*********************
The Michigan Advance is a hard-hitting, nonprofit news site covering politics and policy across the state. We feature in-depth stories, briefs and social media updates, as well as top-notch progressive commentary. The Advance is free of advertising and free to our readers. We wholeheartedly believe that journalists have the biggest impact by reporting close to home, explaining what's happening in our state and communities — and why. Michigan has hundreds fewer reporters than just a couple decades ago. The result is too many stories falling through the cracks.
The Advance is part of States Newsroom, a national 501(c)(3) nonprofit supported by grants and a coalition of donors and readers. The Advance retains editorial independence.
Conservative group sues Iowa school district over trans-inclusive policy
The policy covers years 7-12, allowing students to freely communicate with faculty members and school staff about their gender identity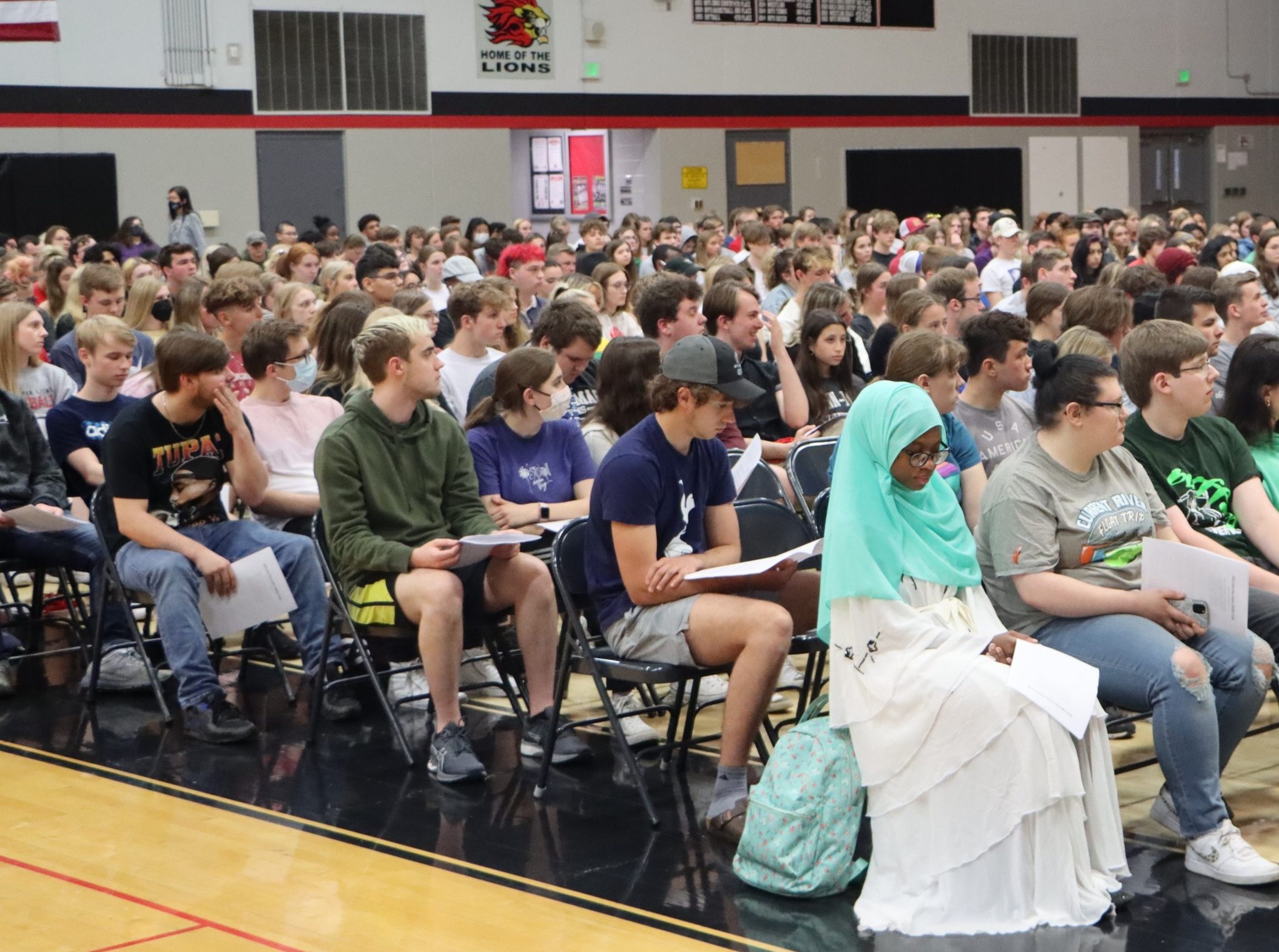 CEDAR RAPIDS, Ia. – The Parents Defending Education (PDE), a conservative right-wing nationwide nonprofit membership association, sued an Iowa school district in federal court last week over the district's gender support plan approved last Spring by the school board.
The Linn-Mar Community School District (LMCSD) policy (504.13-R) covers year 7 through year 12, allowing students to freely communicate with faculty members and school staff about their gender identity. The policy protects those conversations from their parents if they wish.
The policy also states students and staff should identify a student by their chosen name and pronouns, and allow students to participate in activities as their assigned gender.
PDE's suit alleges LMCSD's "parental exclusion policy" violates violates parent's First and Fourteenth Amendment rights. "Nearly a century of Supreme Court precedent makes two things clear: parents have a constitutional liberty interest in the care, custody, and control of their children, and students do not abandon their First Amendment rights at the schoolhouse gate. The Linn-Mar Community School District is flouting both of these constitutional guarantees through its recent adoption of Policy 504.13-R"
The suit also claims, "The Policy authorizes children to make fundamentally important decisions concerning their gender identity without any parental involvement and to then hide these decisions from their parents. […] These actions can happen without any knowledge or input from the child's parents. Instead, these decisions will be made solely by the child and "school administrators and/or school counselors." And it is not just secrecy through silence. The District will withhold this information even if it is specifically requested by parents."
"Linn-Mar's gender policy demonstrates a deep contempt for the constitutional rights of its students and families," said Parents Defending Education President Nicole Neily in a statement. "It has been clearly established by the federal court system over the past 100 years that parents have a right to direct the upbringing of their children, and we are proud to fight on behalf of our members to put a stop to these unconstitutional policies."
LGBTQ + advocates maintain the LMCSD policy is necessary means ensuring that LGBTQ students can seek help about questions they might have, and also protect them from bullying and harassment.
The lawsuit alleges though that the policy is too broad when it comes to bullying and harassment, and that it violates 1st Amendment protections for those persons who choose to not identify a student by their chosen gender or name.
Since the LMCSD Board passed the policy the community of around 6,000 people has been divided. One parent writing in a Facebook post on the LMCSD page: [Tina Gaby]
"I think every parent at Linn Mar that is uncomfortable with this decision can start with Asking for a separate partition for their child to be able to change in the locker room. Biological males and females have just as much right as transgender kids to feel comfortable"
Another parent, Joseph Stutler, answered: "Tina Gaby Or they could just learn to be decent humans and mind their own business in the facilities."
The Linn-Mar Community School District did not respond to media requests for comment.
Long Island man sentenced for sending death threats to LGBTQ+ groups
U.S. District Judge Joanna Seybert sentenced him after six victims addressed the Court & described the fear his threats instilled in them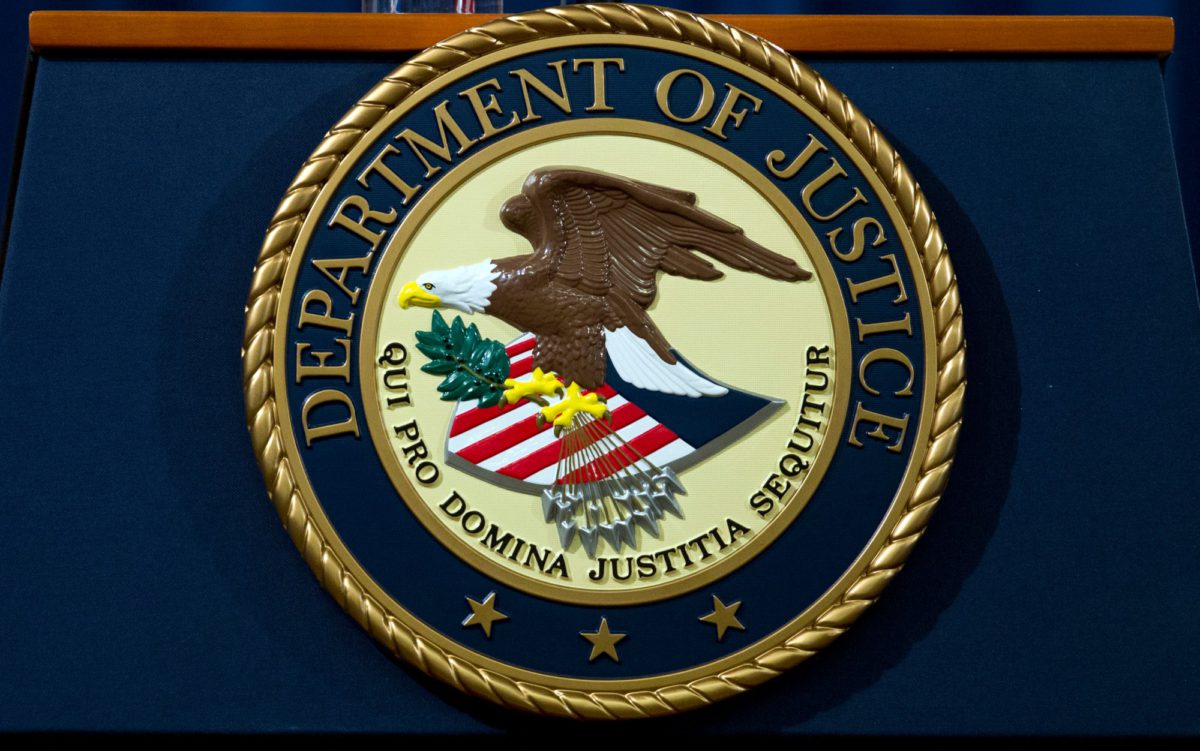 LONG ISLAND, Ny. – In federal court in Central Islip, New York, on Wednesday Robert Fehring, 74, was sentenced to 30 months in prison for mailing more than 60 letters to LGBTQ+ affiliated individuals, organizations and businesses, many of which contained threats to kill, shoot, and bomb the recipients.
United States District Judge Joanna Seybert sentenced Fehring after six victims addressed the Court and described the fear that Fehring's threats instilled in them. 
From at least 2013 to 2021, Fehring sent letters threatening violence to individuals associated with the LGBTQ+ community.  In those letters, Fehring threatened to use firearms and explosives against the recipients.
One such letter threatened that there would "be radio-cont[r]olled devices placed at numerous strategic places" at the 2021 New York City Pride March with "firepower" that would "make the 2016 Orlando Pulse Nightclub shooting look like a cakewalk," referencing the 2016 attack in which 49 persons were killed and dozens wounded at Pulse, a gay nightclub in Orlando, Florida.
Fehring also sent a threatening letter to the owners of the Stonewall Inn in Manhattan and an African American-owned barbershop affiliated with the LGTBQ+ community in Brooklyn. The letter to the Stonewall Inn stated, "we will blow up/burn your establishments down. We will shoot those who frequent your dens of [expletives]." The letter to the barbershop purported to be from "People Who Hate Gays … and In Particular [n-word] Gays and stated, "your shop is the perfect place for a bombing … or beating the scum that frequents your den of [expletive] into a bloody pool of steaming flesh."
Fehring mailed dozens of additional threatening letters to individuals, businesses, and elected officials associated with the LGBTQ+ community.
On November 18, 2021, the FBI's Civil Rights Squad and the New York Joint Terrorism Task Force executed a search warrant at Fehring's home in Bayport and recovered copies of letters containing threats, supplies used to mail threatening letters, 20 LGBTQ+ related Pride flags that appeared identical to flags stolen from flagpoles in Sayville in July 2021, and reconnaissance-style photographs from a June 2021 Pride event in East Meadow.
Law enforcement officers also recovered electronic devices owned by Fehring that contained internet searches for Fehring's victims and related LGBTQ+ affiliated individual, events, and businesses.
Law enforcement officers also recovered from Fehring's residence two loaded shotguns, hundreds of rounds of ammunition, two stun guns, and a stamped envelope addressed to an LGBTQ+ affiliated attorney containing the remains of a dead bird.
During a press conference, Breon Peace, United States Attorney for the Eastern District of New York and Michael J. Driscoll, Assistant Director-in-Charge, Federal Bureau of Investigation, New York Field Office (FBI),and Rodney K. Harrison, Commissioner, Suffolk County Police Department (SCPD) announced the sentence.
"There is no room for hate in the Eastern District of New York. Today's sentence makes clear that threats to kill and commit acts of violence against the LGBTQ+ community will be met with significant punishment," stated United States Attorney Peace.  "We will use the full power of our office to bring to justice those who threaten to kill or hurt people because of who they are, and to ensure everyone in our district is able to live authentically, safely and in peace."
"Robert Fehring made heinous threats against members of the LGBTQ+ community in locations throughout New York, including Suffolk County, for nearly eight years," Suffolk County Police Commissioner Harrison said. "Thanks to the tireless efforts of our department's Hate Crimes Unit detectives and the diligent work of our law enforcement partners, Fehring is being held accountable for his crimes. This sentence reiterates that hate and intolerance have no place in Suffolk County."