12 Republican Governors tell Supreme Court: Overturn Roe v. Wade
"The arguments made by the Mississippi Attorney General are chilling & pose a direct threat to the many members of the LGBTQ community […]"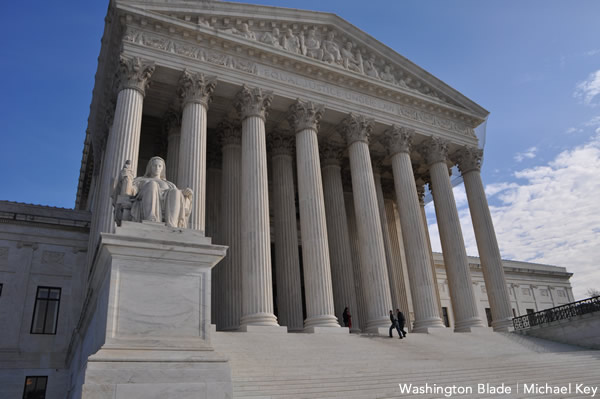 WASHINGTON – In a brief filed Thursday by 12 Republican Governors, joined by 228 Republican members of the U.S. House in a separate brief, all are asking the U.S. Supreme Court to overturn the 1973 ruling of Roe v. Wade, 410 U.S. 113, which protects women's reproductive rights to have an abortion without excessive government restriction.
This most recent push by Republicans comes as the high court is set to hear Mississippi's Dobbs v. Jackson Women's Health Organization case, based on the Mississippi law that bars most abortions after 15 weeks of pregnancy. There are no provisions for rape or incest either.
The Governors from Alabama, Arizona, Arkansas, Florida, Georgia, Idaho, Iowa, Missouri, Montana, Oklahoma, Texas and South Carolina signed the brief.
"The Court's decisions in Roe […] are prime examples of invading an area that has not been committed to the Federal Government and remains reserved to the States," the brief stated. In the brief submitted by House Republicans they argued that the high court should revisit the viability line established in its legal precedent set, because it "binds the States in a one-sided constitutional tug-of-war in which they are subject to intense factual scrutiny on the abortion advocates' issues but unable to establish the factual basis for their own vital interests."
SCOTUS Blog noted that oral arguments along with the briefs as submitted will center on whether all pre-viability prohibitions on elective abortions are unconstitutional.
The arguments made by the Mississippi Attorney General are chilling and pose a direct threat to the many members of the LGBTQ community who have a vital interest in reproductive freedom and choice. Substantial research has documented that lesbian youth, in particular, are at high risk of unwanted pregnancy due to sexual coercion and attempts to hide their sexual orientation," Shannon Minter, the Legal Director of the National Center for Lesbian Rights (NCLR), told the Blade Friday.
"And more broadly, the same groups and officials who are attempting to turn back the clock on women's freedom are also seeking to roll back equality for our communities. Every LGBTQ person in this country has a stake in this case and in the ongoing battle for the fundamental right to make personal decisions free of government intrusion and control," he added.
A U.S. District Court blocked the law after the Jackson's Women Health Center, the only remaining clinic in the state, brought the challenge arguing the law was a direct violation of the High Court's precedent.
The primarily conservative leaning United States 5th Circuit Court of Appeals ruled in December of 2019; "In an unbroken line dating to Roe v. Wade, the Supreme Court's abortion cases have established (and affirmed and re-affirmed) a woman's right to choose an abortion before viability. States may regulate abortion procedures prior to viability so long as they do not ban abortions."
The appellate court upheld the lower court and concluded that "the law at issue is a ban." The 5th Circuit blocked enforcement of the law, finding it in conflict with Roe v. Wade and subsequent abortion decisions.
According to the Center for Reproductive Rights, abortion would remain legal in 21 states and would likely be prohibited in 24 states and three territories if Roe v. Wade is overturned, Axios reported. In 2018, an Axios-SurveyMonkey survey showed that the vast majority of Americans want to leave Roe v. Wade in place.
Indiana GSA sues school district that banned Pride flags over another ban
"The treatment aimed at PHGSA by administrators is unwarranted- these students must be treated in the same manner all others are treated"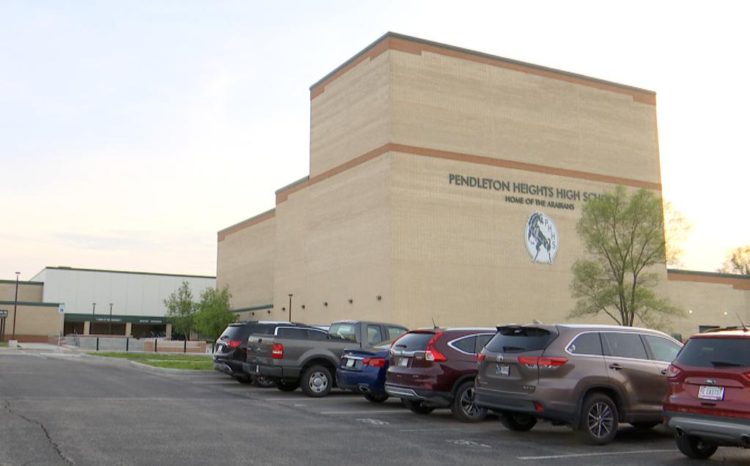 INDIANAPOLIS – A student led Gay-Straight Alliance at Pendleton Heights High School in Pendleton, Indiana filed suit against their school and the South Madison Community Schools District for banning public announcements and adverts in-school for their club.
Last Spring officials in the Schools District, in this suburban community 30 miles northeast of Indianapolis, ordered faculty members at Pendleton Heights High School to remove Rainbow Pride flags from classrooms. The Schools District labeled the flags "political paraphernalia" and instructed the Spanish, French and art teachers to get the flags out of their classrooms saying the flags violate their school district's "political paraphernalia" policy.
In the suit filed last Wednesday by the American Civil Liberties Union of Indiana on behalf of the Pendleton Heights High GSA, in U.S. District Court for the Southern District of Indiana, the ACLU noted that the principal at Pendleton Heights has stated that the PHGSA cannot publicize its existence on school bulletin boards or on the school's radio station, while other curricular and non-curricular clubs at the school are able to do so. 
"This group aims to create an environment that provides support to students, during a time that otherwise might be increasingly difficult for LGBTQ students," said Kit Malone, advocacy strategist at ACLU of Indiana. "The differential treatment aimed at Pendleton Heights Gay-Straight Alliance by administrators is unwarranted and these students must be treated in the same manner that all other student groups are treated."
Pendleton Heights Principal Connie Rickert has the authority to decide what student groups are allowed to meet at the school and which ones are deemed to be "official." Last Spring she deflected on the apparent anti-LGBTQ+ messaging the order to remove the flags sent telling one media outlet; ""Teachers are legally obligated to maintain viewpoint neutrality during their official duties to ensure all students can focus on learning and we can maintain educational activities and school operations," she said. "Our counselors are trained to respond to any student who desires support."
While she has allowed the GSA club to meet, her banning announcements and notifications for the GSA runs contrary to her statements last Spring that that her school prides itself on creating a welcoming environment for all.
"Students at Pendleton Heights High School may participate in non-curricular clubs recognized by the school," said Ken Falk, ACLU of Indiana legal director. "By creating additional hurdles for Pendleton Heights Gay-Straight Alliance such as censoring the group's promotions and prohibiting fundraising, the school is infringing on these students' rights."
The South Madison Community Schools District has declined comment.
Extremist Anti-LGBTQ legal org petitions Supreme Court in Colorado case
Lorie Smith said the law violated her freedom of speech and religious expression, forcing her to design wedding websites for same-sex couples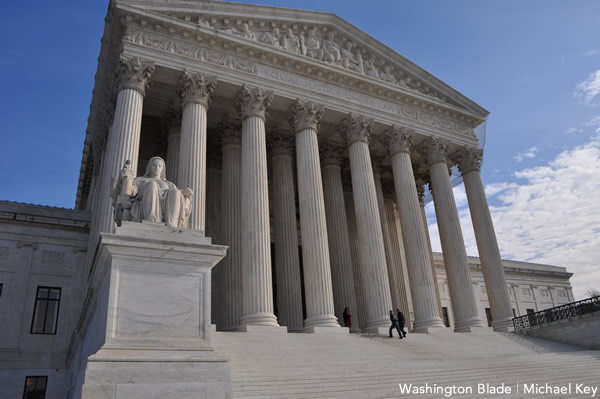 SCOTTSDALE, Az. – The Alliance Defending Freedom, (ADF)- listed by the Southern Poverty Law Center as an anti-LGBTQ extremist hate group, are appealing a July ruling by a three judge panel of the U.S. 10th Circuit Court of Appeals. The case stemmed from a Lakewood, Colorado based web designer, who sued to challenge Colorado's anti-discrimination law. ADF filed its appeal Friday, asking the U.S. Supreme Court to review that ruling.
Lorie Smith, claimed in court filings that the Colorado law violated Smith's freedom of speech and freedom of religious expression, citing that it would force her to design wedding websites for same-sex couples which violated her 'Christian' beliefs.
In its 2-1 ruling, the 10th Circuit panel said Colorado had a compelling interest in protecting the "dignity interests" of members of marginalized groups through its law.
In a statement issued by ADF, the Arizona based firm claimed; "The 10th Circuit issued an unprecedented decision in the case, 303 Creative v. Elenis, holding that Colorado's Anti-Discrimination Act both forced Lorie "to create websites—and thus, speech—that [she] would otherwise refuse," and also created a "substantial risk" of removing "certain ideas or viewpoints from the public dialogue," including Lorie's beliefs about marriage."
ADF added; "The lawsuit contends that Colorado Revised Statute § 24-34-601(2)(a) violates the First Amendment's Free Speech and Free Exercise clauses. The state law is the same one the commission twice used against Masterpiece Cakeshop cake artist Jack Phillips, who is currently being harassed by an activist attorney in a third lawsuit that also attempts to use Colorado's law against him. After a trial resulted in a decision against Phillips, ADF attorneys representing him and his shop have appealed that case to the Colorado Court of Appeals."
BREAKING: Web designer asks U.S. Supreme Court to reverse 'Orwellian' decision forcing her to express messages against her beliefs

Read more: https://t.co/acfLrZYzrs pic.twitter.com/3pj1QvtAVe

— Alliance Defending Freedom (@AllianceDefends) September 24, 2021
The Supreme Court in the Masterpiece Bakeshop case narrowly ruled in a 7–2 decision, the Colorado Civil Rights Commission had not acted employing religious neutrality. In the decision Associate Justice Anthony Kennedy, writing for the court majority on Monday, said it is "unexceptional" that Colorado law "can protect gay persons in acquiring products and services on the same terms and conditions that are offered to other members of the public," but at the same time, "the law must be applied in a manner that is neutral toward religion."
The high court however did not rule on the broader intersection of anti-discrimination laws, free exercise of religion, and freedom of speech, and whether a business can invoke religious objections to refuse service to LGBTQ people.
Colorado Solicitor General Eric Olson questioned whether Smith should even be allowed to challenge the law since she had not started offering wedding websites yet, the Associated Press reported.
But if she did, Olson said, her argument would mean she would refuse to create a website for a hypothetical same-sex couple named Alex and Taylor but agree to make the same one for an opposite-sex couple with the same names. He said that would be discrimination under the Colorado Anti-Discrimination Act, which prohibits discrimination on the basis of sexual orientation.
Judge Mark Beck Briscoe wrote in Monday's majority opinion (303 Creative, et al. v. Elenis, et al.) that "we must also consider the grave harms caused when public accommodations discriminate on the basis of race, religion, sex, or sexual orientation. Combatting such discrimination is, like individual autonomy, `essential' to our democratic ideals."
In his dissent, Chief Judge Timothy Tymkovich wrote that "this case illustrates exactly why we have a First Amendment. Properly applied, the Constitution protects Ms. Smith from the government telling her what to say or do.
Lambda Legal seeks to add two more Trans plaintiffs in West Virginia suit
Federal class-action lawsuit challenging blanket exclusion of health care for Trans people in WVA's Medicaid & state employee health plan
CHARLESTON, WVa. – Lambda Legal filed a motion seeking leave to add two additional plaintiffs—a Medicaid participant and a public employee—to its federal class-action lawsuit challenging West Virginia's blanket exclusion of health care coverage for transgender people in West Virginia's Medicaid and state employee health plans.
If granted, Shauntae Anderson, who is a Medicaid participant, and Leanne James, a public employee and Public Employee Insurance Agency (PEIA) member would be added as additional plaintiffs to Fain v. Crouch.
"My life as a Black transgender woman has not been easy. I suffered years of agony and desperation without appropriate care and treatment for my gender dysphoria. Like other Medicaid participants, I rely on Medicaid for health care coverage and it has been heartbreaking to hear that just because I am transgender, I can't access coverage for care that is medically necessary. It is not only inhumane but also unjust to be singled out this way," said plaintiff Shauntae Anderson.  
"It is deeply upsetting that I am deprived of coverage for critical and urgent health care simply because I am transgender. As a public employee and PEIA member, being denied coverage for medically necessary care that cisgender state employees have full access to is an insult to my dignity. The exclusion in the state employee health plans is a reminder to myself and other transgender state employees that we are being denied equal compensation for equal work." said plaintiff Leanne James.
Filed last November in West Virginia's Southern District, Fain v. Crouch is a class action lawsuit challenging blanket exclusions of coverage for gender-confirming care in West Virginia state health plans. The blanket exclusions of coverage for care are stated expressly in the health plans offered to Medicaid participants and state employees. West Virginia's state health plans serve approximately 564,000 Medicaid participants and 15,000 state employees, some of whom are transgender. 
"The state of West Virginia continues to deny medically necessary gender-confirming health care to transgender West Virginians – via explicit and targeted exclusions. West Virginia's ban on gender-confirming care is unconstitutional and discriminatory; it causes physical, emotional, and financial distress; and it denies transgender West Virginians basic dignity, equality, and respect. Ms. Anderson and Ms. James are just two of many transgender people in West Virginia who are being denied basic health care just because of who they are." said Avatara Smith-Carrington, Staff Attorney at Lambda Legal and lead attorney on the case.
"We admire Ms. Anderson and Ms. James for stepping forward and joining our original plaintiffs in this lawsuit," said Nicole Schladt, Associate Attorney at Nichols Kaster, PLLP. "Together, we seek an end to healthcare discrimination in West Virginia."