12 Republican Governors tell Supreme Court: Overturn Roe v. Wade
"The arguments made by the Mississippi Attorney General are chilling & pose a direct threat to the many members of the LGBTQ community […]"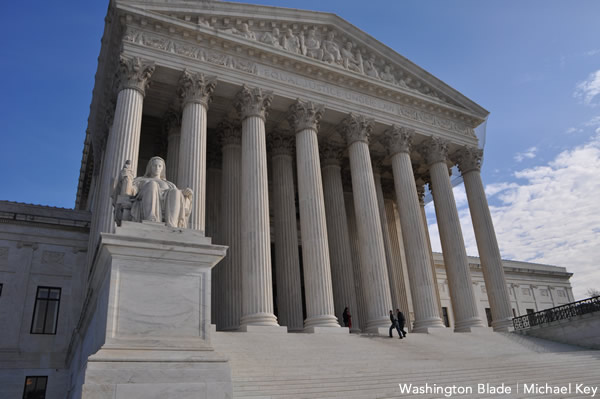 WASHINGTON – In a brief filed Thursday by 12 Republican Governors, joined by 228 Republican members of the U.S. House in a separate brief, all are asking the U.S. Supreme Court to overturn the 1973 ruling of Roe v. Wade, 410 U.S. 113, which protects women's reproductive rights to have an abortion without excessive government restriction.
This most recent push by Republicans comes as the high court is set to hear Mississippi's Dobbs v. Jackson Women's Health Organization case, based on the Mississippi law that bars most abortions after 15 weeks of pregnancy. There are no provisions for rape or incest either.
The Governors from Alabama, Arizona, Arkansas, Florida, Georgia, Idaho, Iowa, Missouri, Montana, Oklahoma, Texas and South Carolina signed the brief.
"The Court's decisions in Roe […] are prime examples of invading an area that has not been committed to the Federal Government and remains reserved to the States," the brief stated. In the brief submitted by House Republicans they argued that the high court should revisit the viability line established in its legal precedent set, because it "binds the States in a one-sided constitutional tug-of-war in which they are subject to intense factual scrutiny on the abortion advocates' issues but unable to establish the factual basis for their own vital interests."
SCOTUS Blog noted that oral arguments along with the briefs as submitted will center on whether all pre-viability prohibitions on elective abortions are unconstitutional.
The arguments made by the Mississippi Attorney General are chilling and pose a direct threat to the many members of the LGBTQ community who have a vital interest in reproductive freedom and choice. Substantial research has documented that lesbian youth, in particular, are at high risk of unwanted pregnancy due to sexual coercion and attempts to hide their sexual orientation," Shannon Minter, the Legal Director of the National Center for Lesbian Rights (NCLR), told the Blade Friday.
"And more broadly, the same groups and officials who are attempting to turn back the clock on women's freedom are also seeking to roll back equality for our communities. Every LGBTQ person in this country has a stake in this case and in the ongoing battle for the fundamental right to make personal decisions free of government intrusion and control," he added.
A U.S. District Court blocked the law after the Jackson's Women Health Center, the only remaining clinic in the state, brought the challenge arguing the law was a direct violation of the High Court's precedent.
The primarily conservative leaning United States 5th Circuit Court of Appeals ruled in December of 2019; "In an unbroken line dating to Roe v. Wade, the Supreme Court's abortion cases have established (and affirmed and re-affirmed) a woman's right to choose an abortion before viability. States may regulate abortion procedures prior to viability so long as they do not ban abortions."
The appellate court upheld the lower court and concluded that "the law at issue is a ban." The 5th Circuit blocked enforcement of the law, finding it in conflict with Roe v. Wade and subsequent abortion decisions.
According to the Center for Reproductive Rights, abortion would remain legal in 21 states and would likely be prohibited in 24 states and three territories if Roe v. Wade is overturned, Axios reported. In 2018, an Axios-SurveyMonkey survey showed that the vast majority of Americans want to leave Roe v. Wade in place.
Senator Wiener's Net Neutrality law is upheld by Federal appeals court
Supporters of the California law were enthusiastic over the 9th Circuit's decision including the current Chair of the FCC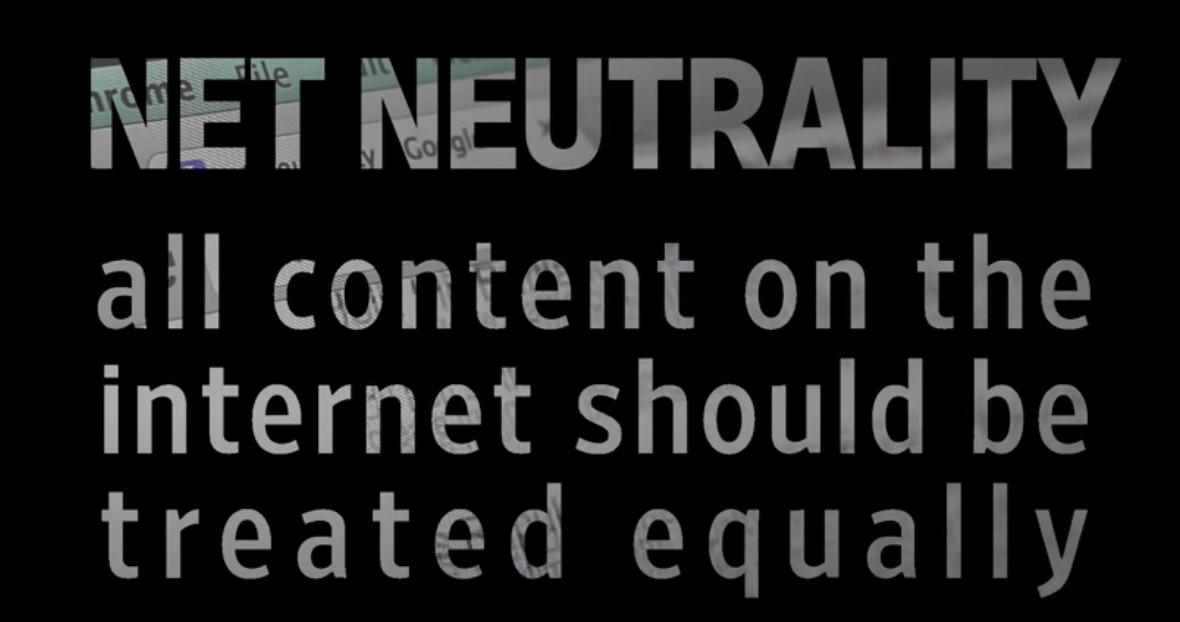 SAN FRANCISCO – In a unanimous decision Friday, the United States Court of Appeals for the Ninth Circuit published a ruling upholding SB 822, California's Net Neutrality law. Out State Senator Scott Wiener, (D-SF) authored SB 822 in 2018, and Governor Jerry Brown signed it into law. It has undergone multiple legal attacks from the telecom and cable industries and from the Trump Administration.
"Today marks a huge win for a free and open internet. California's Net Neutrality law was enacted in 2018, and remains the strongest in the nation. This is a victory for everyone who uses the internet – who needs it for work, school, or simply connecting with family and friends. Given the importance of the internet in our society – now more than ever – this is a landmark day for our state," Wiener said in a statement released by his office.
During oral arguments from the telecom and cable industries before a panel of the 9th Circuit, their lawyers appealed a decision from February of 2021 where a U.S. District Court judge denied their request to issue a preliminary injunction against the law.
Tech reporter Andrew Wyrich writing for The Daily Dot noted at the time:
A federal judge denied a request by groups representing internet service providers (ISPs) on Tuesday to issue a preliminary injunction against California's net neutrality law.
Lawyers for both California and the trade groups went back-and-forth before Judge John A. Mendez on Tuesday, arguing both for and against the state's law, which has been hailed as the "gold standard" for states to follow because it goes further than the Federal Communications Commission's (FCC) 2015 Open Internet Order, which established net neutrality rules.
While the Department of Justice (DOJ) withdrew from its lawsuit challenging California's law earlier in February, the trade groups continued its lawsuit. The DOJ filed a lawsuit against California over the law in 2018 during the Trump administration.
Supporters of the California law were enthusiastic over the 9th Circuit's decision including the current Chair of the Federal Communications Commission, Jessica Rosenworcel, who tweeted; "When the last Administration rolled back #NetNeutrality rules, states stepped into the void and put in place their own policies. Today the 9th Circuit upholds California's effort. It's good news. I support Net Neutrality and we need once again to make it the law of the land."
When the last Administration rolled back #NetNeutrality rules, states stepped into the void and put in place their own policies. Today the 9th Circuit upholds California's effort. It's good news. I support Net Neutrality and we need once again to make it the law of the land. pic.twitter.com/pPIunqIMrk

— Jessica Rosenworcel (@JRosenworcel) January 28, 2022
Justice Breyer announces his retirement from high court sets up new battle
President Joe Biden told reporters that he would have "more to say later" about Justice Breyer's retirement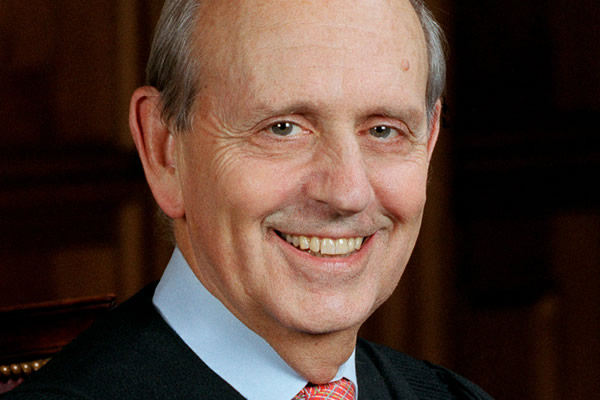 WASHINGTON – U.S. Supreme Court Associate Justice Stephen Breyer, who had joined landmark decisions from the Court in support of LGBTQ rights, announced on Wednesday he'd retire, opening up a new battle over the judiciary and the potential for President Biden to add his first nominee to the high court.
First reported by NBC News, the retirement of Breyer, appointed by former Bill Clinton and confirmed in 1994, fulfills a wish among progressives for him to step down for him to step down to ensure a replacement would be named with Biden in the White House and Democrats in control of the U.S. Senate.
President Joe Biden told reporters that he would have "more to say later" about Justice Breyer's retirement, but said that he was waiting for the justice's own statement.
"There has been no announcement from Justice Breyer — let him make whatever statement he wants to make, and I'm happy to talk about it later," the president remarked.
LGBTQ advocates immediately hailed Breyer upon his departure as they called on Biden to name a choice who would fulfill that same approach to the law for generations to come.
Sharon McGowan, chief strategy director and legal director for Lambda Legal, said in a statement Breyer "has been a reliable defender of the civil rights of LGBTQ+ people."
"We strongly urge President Biden to select a nominee whose commitment to equal justice under law is beyond question, and whose record demonstrates their understanding that LGBTQ+ people are entitled to the full protection of the Constitution's guarantees of equality and liberty," McGowan said.
Breyer had joined each of the major decisions from the Supreme Court in favor of LGBTQ rights, which are all handed down during his tenure on the bench. Among them are earlier decisions in Romer v. Evans and Lawrence v. Texas as well as decision in favor in marriage equality in Windsor v. United States and Obergefell v. Hodges.
In Bostock v. Clayton County, which affirmed last year anti-LGBTQ discrimination is illegal under federal law, Breyer made the case during oral arguments Congress intended the Title VII of the Civil Rights Act of 1964 to help all vulnerable communities, which include include LGBTQ people.
"In the '60s, we were only 10 years away from where people who were real slaves and discriminated against obtained a degree of freedom," Breyer said. "And these statutes were all part of a civil rights movement that was designed to include in our society people who had been truly discriminated against for the worst of reasons. And at that time, this civil rights statute, when it was passed, would have put in the category gay people, transgender people as people who were suffering terrible discrimination."
Biden, who during his presidential campaign said he'd appoint a Black woman to the Supreme Court, now has the opportunity to act on that commitment in the wake of Breyer's retirement.
Ruben Gonzales, executive director of LGBTQ Victory Institute, said Biden should go a step further in that diversity and choose for the high court a Black LGBTQ woman.
"We urge President Biden to make history and appoint a Black LGBTQ woman to the U.S. Supreme Court," Gonzales said. "With his previous commitment to nominate a Black woman, President Biden affirmed the important role diverse perspectives have on the bench and on the health of our democracy and society. There is a powerful pipeline of Black LGBTQ judges, officials and leaders who are more than qualified to fulfill this promise.
One possibility, named by Gonzales in his statement, Washington State Supreme Court Justice G. Helen Whitener. Another potential choice would be U.S. District Judge Staci Michelle Yandle, who was nominated by former President Obama and confirmed in 2014.
California Governor Gavin Newsom issued the following statement on the news that U.S. Supreme Court Justice Stephen Breyer is retiring:
"A San Francisco native and Stanford graduate, U.S. Supreme Court Justice Stephen Breyer has brought core California values to our nation's highest court throughout his distinguished tenure, shaping impactful decisions to strengthen our democracy and change lives for the better.
"His critical contributions over nearly three decades serving on the court include landmark opinions upholding reproductive rights, safeguarding access under the Affordable Care Act and expounding on the need for greater control of tobacco products to protect public health.
"A hallmark of his legacy, Justice Breyer's powerful critiques of the flawed and discriminatory death penalty system have bolstered California's reforms and helped build nationwide momentum for a more just criminal justice system.
"California and the nation owe Justice Breyer a deep debt of gratitude for his tireless work to defend our highest constitutional values. At this pivotal moment, it's imperative that the next Supreme Cout justice continue his work to create a brighter future for all."
Supreme Court will hear challenges to affirmative action at Harvard & UNC
Six years ago, a divided court upheld the University of Texas' consideration of race in its undergraduate admissions process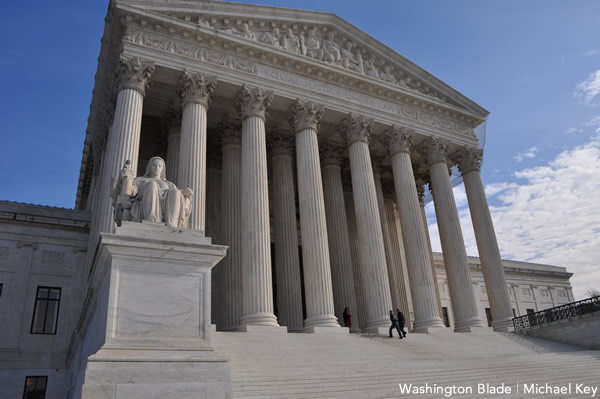 By Amy Howe | WASHINGTON – The Supreme Court on Monday agreed to reconsider the role of race in college admissions. In a brief order, the justices agreed to take up two cases asking them to overrule their landmark 2003 decision in Grutter v. Bollinger, holding that the University of Michigan could consider race as part of its efforts to assemble a diverse student body. The decision to grant review in the two new cases suggests that the court's conservative majority is poised to do just that.
The cases are Students for Fair Admissions v. President & Fellows of Harvard College and Students for Fair Admissions v. University of North Carolina. The court consolidated them for oral argument, and they likely will be argued early in the 2022-23 term, which begins in October.
Six years ago, a divided court upheld the University of Texas' consideration of race in its undergraduate admissions process. Justice Anthony Kennedy wrote for the 4-3 majority in Fisher v. University of Texas, joined by Justices Ruth Bader Ginsburg, Stephen Breyer, and Sonia Sotomayor. The composition of the court has changed significantly since then: Although Justice Elena was recused from the Texas case because she had been involved in it as the solicitor general of the United States, Kennedy retired in 2018 and was replaced by Justice Brett Kavanaugh, while Justice Amy Coney Barrett succeeded Ginsburg, who died in 2020.
It was therefore a much more conservative court that considered the latest petitions asking the justices to revisit the issue. Both petitions arose from long-running lawsuits filed by a group called Students for Fair Admissions. Founded by Edward Blum, a former stockbroker who also backed the challenger in Fisher (as well as the challengers in Shelby County v. Holder, the 2013 case that narrowed the Voting Rights Act), the group describes its mission as helping to "restore colorblind principles to our nation's schools, colleges and universities."
The first case, filed against Harvard University, contends that the university's race-conscious admissions policy discriminates against Asian American applicants. According to the group, Asian Americans are significantly less likely to be admitted than similarly qualified white, Black, or Hispanic applicants. Both the district court and the U.S. Court of Appeals for the 1st Circuit upheld Harvard's policy, prompting SFFA to come to the Supreme Court in February 2021. The group urged the justices to take up the case and overrule Grutter, describing the 2003 ruling as a decision that was "grievously wrong" and now "sustains admissions programs that intentionally discriminate against historically oppressed minorities" – in the past, Jewish students, and now Asian Americans. The group also asked the justices to weigh in on whether Harvard's policy violates Title VI of the federal Civil Rights Act, which bans racial discrimination by entities receiving federal funding.
Harvard told the justices that there is no reason for them to intervene in the dispute. Its policy is consistent with the Supreme Court's precedents, the university stressed, and SFFA's allegations to the contrary rely on a "thoroughly distorted presentation of" the facts in the case. Harvard takes race into account "in a flexible and nonmechanical way" for the benefit of "highly qualified candidates." And there is certainly no reason for the court to "overrule more than 40 years of decisions regarding the limited consideration of race in university admissions," Harvard concluded.
The justices did not act on SFFA's petition immediately. Instead, in June they sought the federal government's views – a maneuver that had the effect of delaying the case's progression. In a brief filed in December, the Biden administration acknowledged that the Trump administration had supported SFFA in the lower courts, but it explained that it had "reexamined the case" and now recommended that the justices deny review.
The second case, filed against the University of North Carolina at Chapel Hill, the state's flagship public university, argues that the university's consideration of race in its undergraduate admissions process violates both Title VI and the Constitution. (Unlike Harvard, UNC is a public university and is therefore covered by the 14th Amendment's guarantee of equal protection.) After a federal district court in North Carolina rejected SFFA's arguments, the group came straight to the Supreme Court, asking the justices to take up the case, alongside the Harvard case, before the U.S. Court of Appeals for the 4th Circuit could rule.
UNC defended its admissions policy in the Supreme Court, telling the justices that it has also implemented programs to increase diversity without considering race – for example, by actively recruiting low-income and first-generation college students. But it concluded, it wrote, that there is no alternative that would create a student body "about as diverse and academically qualified as its holistic, race-conscious admissions process." And although it acknowledged that the question at the center of the case is "indisputably important," it stressed that there was no reason for the Supreme Court to take the "extremely rare" step of bypassing the court of appeals.
The justices considered both cases together at three consecutive conferences – on Jan. 7, Jan. 14, and Jan. 22 – before granting review on Monday and consolidating them.
********************
Amy Howe is the former editor and a reporter for SCOTUSblog and still is a contributor. She primarily writes for her eponymous blog, Howe on the Court.
Before turning to full-time blogging, she served as counsel in over two dozen merits cases at the Supreme Court and argued two cases there.
Amy is a graduate of the University of North Carolina at Chapel Hill and holds a master's degree in Arab Studies and a law degree from Georgetown University.
********************
The preceding article was previously published by SCOTUSBlog and is republished by permission.