Biden to nominate LGBTQ synagogue rabbi to religious freedom commission
Sharon Kleinbaum joined NYC's Congregation Beit Simchat Torah in 1992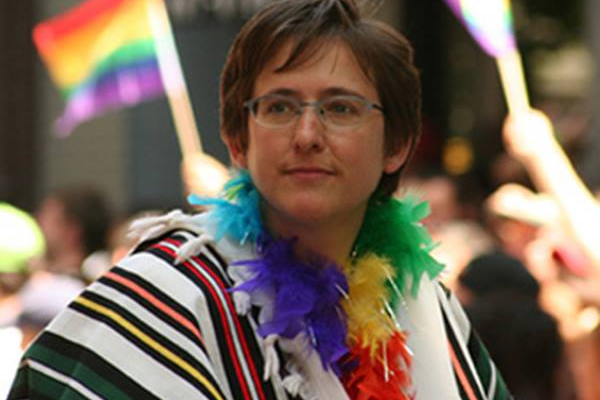 WASHINGTON — President Biden on Friday announced he plans to nominate the chief rabbi of an LGBTQ synagogue in New York City to the U.S. Commission on International Religious Freedom.
Rabbi Sharon Kleinbaum joined Congregation Beit Simchat Torah in 1992.
"She was installed as CBST's first rabbi in 1992, arriving at the height of the AIDS crisis when the synagogue was in desperate need of pastoral care and spiritual leadership," reads a bio that announced Biden's intention to nominate Kleinbaum to the commission. "She guided the congregation through a period of loss and change, while addressing social issues and building a strong and deeply spiritual community. Under her leadership as senior rabbi, CBST has become a powerful voice in the movement for equality and justice for people of all sexual orientations, gender identities and expressions."
Kleinbaum is married to American Federation of Teachers President Randi Weingarten.
The commission seeks to defend religious freedom in the U.S. and around the world. The president and Democratic and Republican leaders in Congress nominate members.
NYC grand jury indicts Donald Trump
Former commander-in-chief is first former president indicted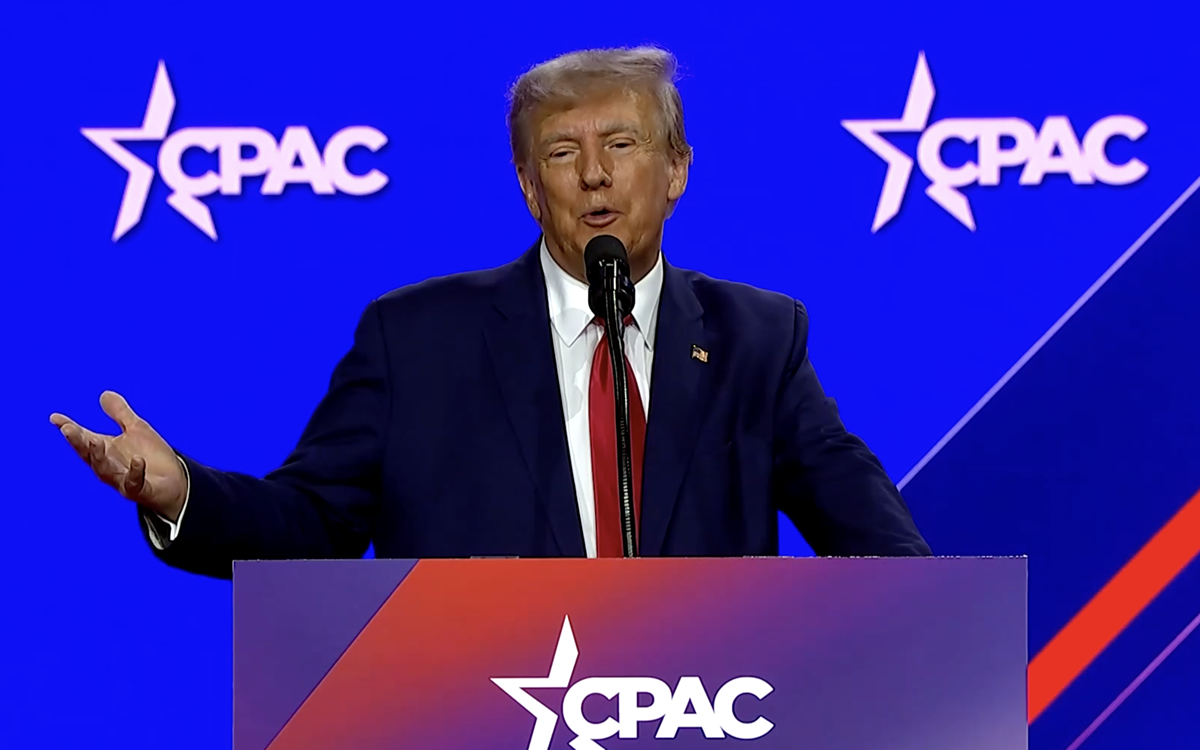 NEW YORK — A New York grand jury on Thursday voted to bring criminal charges sought by the Manhattan District Attorney's Office against former President Donald Trump in connection with his alleged orchestration near the end of the 2016 presidential race of a hush money payment to an adult film actress.
The contents of the indictment triggered by the grand jury's decision will almost certainly be kept under seal, however. And it is not clear when the charges will be filed, nor when an arrest and arraignment might come, or even whether Trump will surrender himself.
The uncertainty also extends to the consequences of America's first-ever indictment of a former president, the prospect of which had already roused Trump's allies in Congress to accuse prosecutors of politically motivated misconduct while prompting the former president's supporters to heed his call for protests.
The New York Times reported on March 9 that Trump's attorneys had received the signal from prosecutors that they were considering criminal charges, according to four people with knowledge of the matter.
Republican members in House leadership, meanwhile, signed on to a letter issued by Trump ally and chair of the U.S. House Judiciary Committee, U.S. Rep. Jim Jordan (R-Ohio), which demands testimony and documents from Manhattan District Attorney Alvin Bragg on his office's case against the former president.
The move closely followed Trump's Truth Social post previewing the coming indictment in which he wrote that charges would be filed on March 21 and urged his supporters to "protest, take our nation back!" The message recalls Trump's Dec. 19, 2020, tweet promoting the "wild" protests in D.C. that were scheduled for Jan. 6, 2021.
Evidence from court testimony in the criminal cases against several defendants who were charged with crimes including seditious conspiracy for their involvement in the deadly insurrection on the U.S. Capitol that day has shown that tweet was a major factor in the instigation of the riots.
In a notice to senators' offices on March 20, the Senate sergeant at arms said U.S. Capitol Police are taking security precautions, because "while law enforcement is not tracking any specific, credible threats against the Capitol or state offices, there is potential for demonstration activity."
Trump's former longtime personal attorney Michael Cohen is a key witness for the government, reportedly meeting with prosecutors 20 times to testify to his involvement in facilitating the payment to Daniels under Trump's instruction.
In 2018, Cohen was charged with violating campaign finance laws and other crimes stemming from his involvement in the scheme, testifying under oath that he routed – "in coordination with" and "at the direction of" Trump, who was then "a candidate for federal office" – $130,000 to Daniels just before the 2016 presidential election to secure her agreement not to disclose that she and Trump had extramarital sex in 2006.
Cohen was convicted and then disbarred before serving 13.5 months of his 5-year prison sentence.
However, after his two-hour testimony before the grand jury on March 20, Trump ally Robert Costello publicly challenged Cohen's testimony and credibility. He told reporters that Cohen, to whom Costello had once been a legal advisor, was lying about the former president's involvement in the payment and had previously claimed credit for conceiving of and executing the payment to Daniels.
The Federal Election Commission opened an inquiry into the matter but dropped the probe following a split 2-2 vote along party lines by the bipartisan agency's commissioners. A former FEC official previously told the Washington Blade that its investigations are almost always dropped, even in cases for which there is clear and substantial evidence that campaign finance laws were violated.
Trump faces more legal jeopardy amid the Justice Department's ongoing separate probes into his role in the Jan. 6 siege of the Capitol and potentially criminal mishandling of classified documents.
According to reports last week, there were new developments in the case presented to members of a special grand jury that was convened in connection with charges brought by Fulton County District Attorney Fani Willis over allegations that Trump unlawfully interfered in the 2020 presidential election in Georgia.
Trump in a lengthy statement described the New York indictment as "political persecution and election interference at the highest level in history."
Former President Donald Trump speaks out for the first time since his historic indictment. "This is Political Persecution and Election Interference at the highest level in history." @NewsNation pic.twitter.com/Uqme7aP78I

— Kellie Meyer (@KellieMeyerNews) March 30, 2023
No one is above the law, even those who can't spell the word "indicted." pic.twitter.com/MwtUAiaa25

— Ritchie Torres (@RitchieTorres) March 30, 2023