Bill would require universities to apply for Title IX religious exemption waiver
Measure seeks to highlight anti-LGBTQ higher education institutions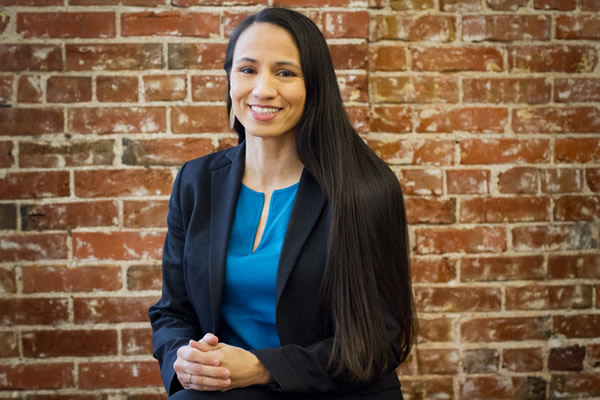 WASHINGTON — Four members of Congress on Thursday introduced a bill that would require federally-funded universities to apply for a waiver from the U.S. Department of Education before they can receive a religious exemption from Title IX of the Education Amendments of 1972.
A press release that U.S. Reps. Katherine Clark (D-Mass.), Chris Pappas (D-N.H.), Sharice Davids (D-Kan.) and Mondaire Jones (D-N.Y.) issued notes the Exposing Discrimination in Higher Education Act would also require "the Department of Education and the exempted higher education institutions to prominently display the waiver on their websites in order to inform students of their beliefs before arriving on campus."
The members of Congress note "several higher education institutions across the U.S." beginning in 2013 "applied for religious exemptions with the Department of Education that would allow them to discriminate against LGBTQ students on campus." The Department of Education during the previous White House sought to revoke the waiver application requirement.
"These exemptions allow students to be removed from extracurricular organizations, leadership posts, sports teams, and even be expelled simply for being members of the LGBTQ community," reads the press release.
The previous White House rescinded guidance to public schools that said Title IX requires them to allow transgender students to use restrooms based on their gender identity. The Biden administration last month said Title IX bans discrimination against LGBTQ students.
"Every student deserves to attend a college where their entire identity is accepted and celebrated," said Clark. "Without transparency about a school's beliefs, students may arrive on campus only to learn that their school has policies in place that infringe on their civil rights. I'm proud to introduce the Exposing Discrimination in Higher Education Act to ensure that students can apply to college with all the information necessary to set them up for success."
Davids added "every student deserves an educational experience free from discrimination and harassment."
"At the moment, we are letting down our LGBTQ+ community on college campuses, as more taxpayer-funded universities quietly skirt around civil rights law," said the Kansas Democrat. "By reinstating the waiver requirement for universities who seek exemption from anti-discrimination protections, we are not only protecting LGBTQ+ students from unfair treatment, but we are reminding them that their experience is visible and valuable."
Rep. Frost talks gun control on anniversary of March for Our Lives
"10 years ago I became an Organizer because of Sandyhook. 3 years later, I'd become a survivor myself. That same year, Pulse"
Editor's note: The full interview with Congressman Frost will be published next week.
WASHINGTON – U.S. Rep. Maxwell Frost (D-Fla.), after a week of making headlines for his gun violence prevention advocacy, sat down with the Washington Blade for an exclusive interview on Friday, which marks the five-year anniversary of the founding of March for Our Lives.
The 26-year-old freshman Congressman, who before his election was national organizing director for the student-led gun control group, had just introduced his first piece of legislation Tuesday with U.S. Sen. Chris Murphy (D-Conn. that would establish an Office of Gun Violence Prevention within the U.S. Department of Justice.
The proposal's aim, in part, is to better facilitate the implementation of last year's Bipartisan Safer Communities Act by establishing a singular office to coordinate that work.
And on Thursday, Frost captured and tweeted a video of a confrontation between U.S. Capitol Police and Patricia and Manuel Oliver, gun control advocates who lost their son Joaquin in the 2018 Parkland, Florida high school shooting.
Manuel and Patricia Oliver were just kicked out of this committee hearing on gun violence. Patricia said one thing and the chair escalated the entire situation. Then, Police arrested Manuel Oliver who lost his son in the Parkland shooting.

His son was shot to death.

— Maxwell Alejandro Frost (@MaxwellFrostFL) March 23, 2023
Here is @manueloliver00 being arrested for speaking out at a committee hearing. His son, Jaoquin, was shot to death in Parkland, Fl.

MANNY IS A HERO. He didn't deserve this. The Republican Chair of this committee just called him a narcissist. Disgraceful. pic.twitter.com/6jccYvesHb

— Maxwell Alejandro Frost (@MaxwellFrostFL) March 23, 2023
The couple had been removed by police from the House Oversight and House Judiciary Committees' gun rights hearing at the request of GOP Reps. Andy Biggs (Ariz.) and Pat Fallon (Texas).
Frost, who was in attendance, told the Blade the conflict started when Patricia Oliver "just stood up and she said, 'you took my son' and she sat down," but "instead of moving on, the Chair [Fallon] escalated things."
The Congressman said hearing itself was "a sham" convened for the purpose of attacking the Biden administration's Bureau of Alcohol, Tobacco, Firearms and Explosives (ATF), the entity within the U.S. Justice Department that investigates violations of laws governing the manufacture, possession, and use of guns.
"The real story here," said the Congressman, "is the fact that there were two parents who lost their son who was in high school, because he was shot to death and died in a pool of his own blood, and now they're going to spend the rest of their lives fighting for a world where it doesn't happen to anybody else."
Frost noted the Olivers were joined at the hearing by other families, activists, and organizers – all of whom were gathered in Washington, D.C. to advance the mission established by the group of teenaged Parkland survivors who founded March for Our Lives five years ago.
Among these student activists were Cameron Kasky, who identifies as queer, and X González, who is bisexual and uses they/them pronouns.
Frost has repeatedly said he ran for Congress because of his involvement in the gun violence prevention advocacy movement, which began with his volunteering on behalf of the Newtown Action Alliance, a group formed in the wake of the 2012 Sandy Hook Elementary School shooting.
The Congressman told NPR the 2016 shooting at Pulse, the gay nightclub in Orlando "where 49 angels were murdered right here because they're queer" marked one of the most significant moments of his life.
That same year and in that same city, Frost himself survived a gun violence incident.
During his congressional campaign, on the heels of last year's elementary school shooting in Uvalde, Texas, Frost tweeted: "10 years ago I became an Organizer because of Sandyhook. 3 years later, I'd become a survivor myself. That same year, Pulse. Now I'm running for Congress and 15 lives were taken at another Elementary school. I will not stop until the endless shootings do."