Nonbinary activist Alok Vaid-Menon; gender labels hurt everyone
"I'm nonbinary, which means it's not just that I'm challenging the binary between male, female, man and woman, but between us and them"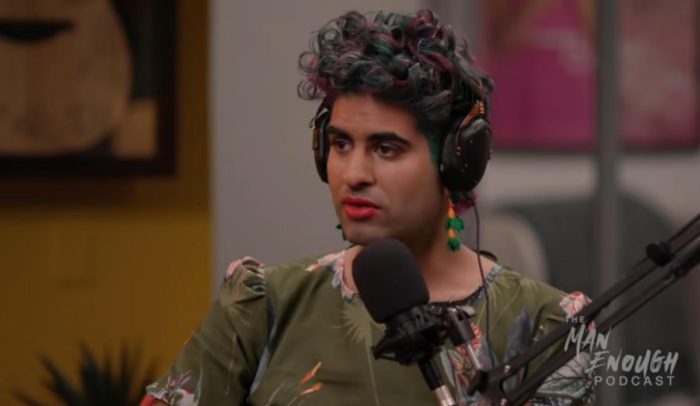 LOS ANGELES – This past week on the Wayfarer Studios new national podcast "Man Enough," nonbinary activist and poet Alok Vaid-Menon appeared alongside hosts actor Justin Baldoni, writer and MSNBC columnist Liz Plank and composer Jamey Heath.
During the broadcast Vaid-Menon noted that "people need to have compassion before "comprehension" — meaning they need to have empathy for trans people even if they don't understand them."
The activist-poet also deconstructed the gender binary — the idea that there are only two genders rather than a spectrum — and the traditional expectations associated with binary gender labels hurt everyone, not just transgender people, and these fixed ideas of what it means to be a man or a woman make it difficult for people to find out who they truly are.
In the podcast Vaid-Menon, who is the author of "Beyond the Gender Binary," said in response to Heath, who had asked what he needs to "unlearn" and what he needs to do to help other men unlearn, in order to better support them, referring to trans and nonbinary people like Vaid-Menon;
"I'm nonbinary, which means it's not just that I'm challenging the binary between male, female, man and woman, but between us and them," Vaid-Menon said, adding, "And in your statement, you said, 'Why don't I help them?' as if this struggle is not your struggle. The reason you don't fight for me is because you're not fighting for yourself fully."
Reporting on the premiere of the podcast episode, NBC News OUT contributor Jo Yurcaba noted;
They said though trans and nonbinary people face violence and death for challenging traditional gender norms, they don't want people to fight for their rights "because you want to protect me or you want to help me."
"I don't need your help," they said, adding that they "have an unshakable and irrevocable sense of who I am" and don't need to prove anything.
'The Man Enough Podcast' was launched in June in partnership with Procter & Gamble who will also co-finance and co-produce other projects with Wayfarer across film, TV and new media.
The Man Enough Podcast | ALOK | The Urgent Need for Compassion
Baldur's Gate 3 is the Queerest AAA Video Game Yet
The game is earning accolades, smashing sales expectations, and making pansexuality the norm
By Eric Tannehill | GHENT, Belgium – Baldur's Gate 3 (BG3) is a fantasy role playing game (RPG) based on the Dungeons and Dragons 5th Edition ruleset for game mechanics. It was released on August 3rd, 2023 to widespread critical acclaim.
Unusually for a AAA game, it had spent six years in development, and almost three years of that in early access open beta testing. Larian Studios developed BG3 as a sequel to the first two games, which were released in 1998 and 1999 respectively.
It's hard to overstate how the game has outperformed expectations. Microsoft, which distributes the game through the Xbox platform, expected very little of it. In a leaked document from the FTC v. Microsoft court case, Microsoft took a very dim view of the game's prospects.
According to Microsoft internal documents, they called BG3 a "Second-run Stadia PC RPG", predicted as little as $5 million in revenue from the game, and ranked it behind the "Let's Sing ABBA" karaoke game in terms of expected sales.
Instead, almost 10 million copies have been sold on Steam as of September 20th, with gross revenue surpassing a half-billion dollars. Larian expected perhaps 100,000 users online at any given time, and instead saw a peak of 870,000 simultaneously.
The game itself has done well in great part due to the outstanding voice acting, motion captured cut-scenes, excellent dialogue scripting, immersive characters, strong story lines, attention to detail in the game, and a nearly infinite number of possible endings that are dependent on the player's choices.
The game's flexibility allows the player to solve challenges in a myriad of different ways. The game feels immersive, with the non-player characters (NPCs) you interact with being engaging and interesting enough for players to become emotionally invested in them (instead of treating them like disposable meat-shields, unless you've decided on a sociopath playthrough, which is absolutely a thing the game allows you to do).
However, none of this addresses just how queer-friendly this game is from start to finish, and how this hasn't prevented its success. On the contrary, it's likely been a selling point rather than a hindrance.
During character creation, the game allows you to pick male or female voices with any body type. You can choose male, female, or non-binary pronouns, and even select the genitals your characters have. All of these choices are independent of one another. Then there's the "paper doll" aspect to clothing. If you kill the evil high priestess of a cult and steal her magic dress, you can absolutely put your male NPCs in it.
There's even a certain in-game logic to this: who has time for getting weird about gender norms, when you need every advantage you can get to save the world? Besides, it ends up with a bit of an Aqua-man vibe to it.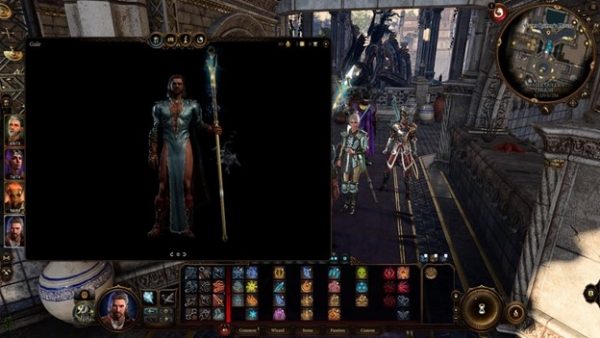 The queerness doesn't stop there. There are romance options with many of the NPC companions you take with you on your adventures, and every one of them is canonically pansexual. They don't care about your character's genitals, pronouns, race, or class; it's all about the choices you make as the player in dialogue, as well as how you pursue your in-game agenda. This would feel somewhat tacked on if the characters weren't so well developed, and if it didn't take 50+ hours of gameplay to explore these options.
This isn't to say that the game forces it on you; they're just options. If the player wants a completely gender and hetero-normative play-through, they can make that choice. If an NPC flirts with you in-game, you always have the option of picking the "not interested" dialogue option, and that's the end of that.
Some of the darker corners of the internet have taken umbrage with all the options Larian provides in the game, but that obviously hasn't stopped the game from selling a ridiculous number of copies. It has exceeded all expectations, and been labelled a "masterpiece" by game reviewers. The character design is fantastic and has inspired legions of fans already.
The "go woke, go broke" mantra certainly didn't hold true here, and detractors haven't gained real traction…perhaps because getting upset over imaginary video game characters in a fantasy world having imaginary queer identities seems sillier than playing a fantasy RPG in the first place.
********************************************************************************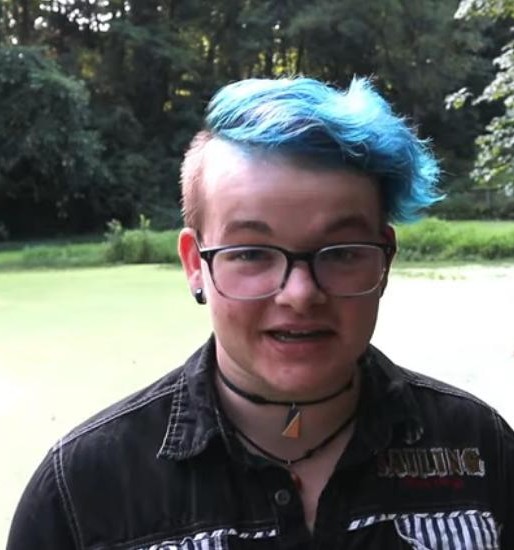 Eric Tannehill is a student & trans activist living in Montreal, Quebec, Canada