West Virginia's capital bans conversion therapy for LGBTQ kids
Conversion therapy is widely opposed by prominent professional medical associations including the American Medical Association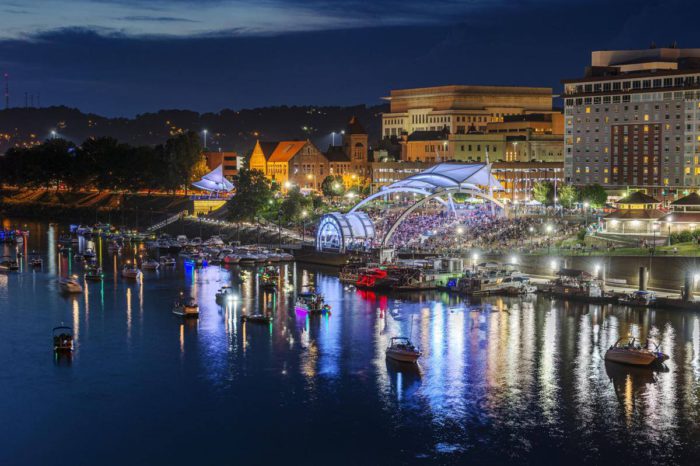 CHARLESTON, W.Va. – The City Council of West Virginia's capital city became the first municipality in the state to enact an ordinance banning the widely discredited practise of conversion therapy. In a 14-to-9 vote, the council passed the ordinance Monday to protect LGBTQ youth from the practise.
Conversion therapy is widely opposed by prominent professional medical associations including the American Medical Association, the American Psychological Association, and the American Academy of Pediatrics. The proposed ordinance carries a fine of up to $1,000 for violations.
"All of Charleston's children deserve love and respect for who they are, and no one should be in the business of trying to shame or humiliate teenagers out of being LGBTQ," said Andrew Schneider, executive director of Fairness West Virginia. "Our city's medical and faith communities came out strongly in support of this bill to ban the dangerous and discredited practice of conversion therapy, and I congratulate members of city council for bravely approving it."
"The Trevor Project is thrilled to see historic action being taken in West Virginia to protect LGBTQ youth from the dangers of conversion therapy. This discredited practice is not therapy at all — it's been debunked by every major medical organization and shown to increase suicide risk," said Troy Stevenson, Senior Advocacy Campaign Manager for The Trevor Project. "We are hopeful that this victory will help catalyze the passage of state-wide protections in the Mountain State, ensuring that no young person in West Virginia is subjected to this fraud at the hands of mental health providers."
A total of 20 states, as well as the District of Columbia, the Commonwealth of Puerto Rico, and 94 municipalities (mostly located in Florida, Ohio, Pennsylvania, Wisconsin, Michigan, and Minnesota), have banned the practice of conversion therapy on minor clients. Minnesota and Michigan's Governors earlier this year signed executive orders that prohibit state funds being expended on the practise.
Research Findings:
According to The Trevor Project's 2021 National Survey on LGBTQ Youth Mental Health, 13% of LGBTQ youth reported being subjected to conversion therapy, with 83% reporting it occurred when they were under age 18. LGBTQ youth who were subjected to conversion therapy reported more than twice the rate of attempting suicide in the past year compared to those who were not.
According to a peer-reviewed study by The Trevor Project published in the American Journal of Public Health, LGBTQ youth who underwent conversion therapy were more than twice as likely to report having attempted suicide and more than 2.5 times as likely to report multiple suicide attempts in the past year.
Conservative West Virginia state GOP lawmaker comes out during Pride
"I'm still a conservative Republican. That's rare, I know, but you can be gay and Republican. You can be gay and conservative."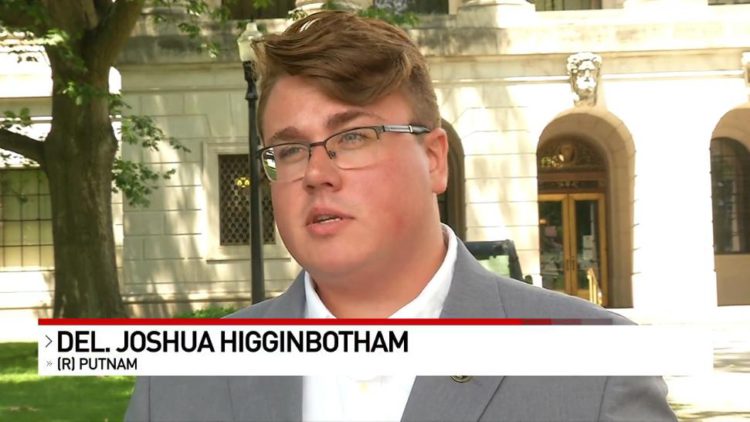 CHARLESTON, WVA. – A conservative Republican lawmaker in the House of Delegates took to Twitter and other social media platforms this past weekend announcing that he is gay. Twenty-four year old Joshua Higginbotham said that he felt he owed it to the voters of West Virginia, after recently deciding to share it with his family and friends.
Higginbotham, who was first elected to the House when he was only 19, represents rural Putnam County located alongside Interstate 64 between the state's capital city of Charleston to the East and Huntington to the West. His campaign adverts have all trumpeted his avid support of the Second Amendment as well as taking a pro-life position.
However, a check of some of his recent legislation shows a more progressive mindset. He is lead sponsor on House Bill 2998, a measure amending the State's current codes relating to unlawful discriminatory practices in four categories covered by the West Virginia Human Rights Act and the Fair Housing Act, adding language that prohibits discrimination based upon age and sexual orientation, or gender identity; and defining "sexual orientation" and "gender identity."
That measure, earlier in the legislative session, led to a series of conflicts which involved the state's only other openly gay lawmaker, Democratic Delegate Cody Thompson (D43-Marion). Republican House Delegate John Mandt, who resigned after posting an anti-gay slur but then was re-elected drew harsh criticism for an extended online diatribe opposing protections against discrimination based on sexual orientation and gender identity the Associated Press reported earlier this year on February 7, 2021.
In his social media video as well as in an interview with reporter Anthony Conn from the local ABC News affiliate WCHS 8 in Charleston, Higginbotham said, "I am still a Christian. People think that gay people can't be Christians. I believe God loves me no matter what. I'm still a conservative Republican. That's rare, I know, but you can be gay and Republican. You can be gay and conservative."
He added referring to his conservative politics that "nothing changes except now [you] know about my personal life."
The statewide LGBTQ advocacy group Fairness West Virginia applauded the delegate's decision to come out. "We think that it's great that Delegate Higginbotham can lead his authentic life now. This must be a big burden that's lifted off his shoulders," Executive Director Andrew Schneider told WCHS ABC 8.
There are some in the state who are critical of Higginbotham. One source who asked to not be identified, told the Blade in a phone call Tuesday that Higginbotham's support of former President Trump raised some doubts as to his veracity especially in issues surrounding Transgender West Virginians.
Federal Court rules the West Virginia Trans healthcare suit will proceed
No one should be denied coverage for health care simply because they are transgender.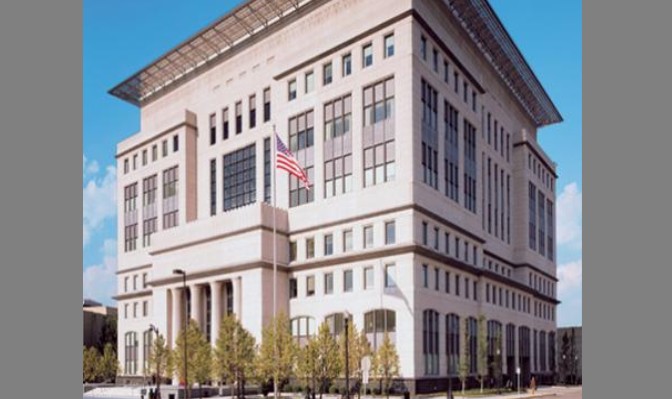 CHARLESTON, WVA. – A U.S. District Court judge denied the State of West Virginia's request to dismiss a lawsuit brought in November of last year by Lambda Legal, Nichols Kaster, and The Employment Law Center, challenging the state's ban on gender-confirming care in West Virginia's Medicaid and state employee health plans.
In his ruling, U.S. District Court Judge Robert C. Chambers wrote, ""Assuming that the Plaintiffs' allegations are true, as the Court must at the pleading stage, WVDHHR enacted a clear policy that excludes gender-confirming surgical care with no exceptions… This barrier constitutes a concrete, non-speculative injury. Given this injury, Fain has standing to sue, and his claims challenging the policy are ripe for review. To the extent that the Exclusion does not constitute an outright denial, the Court finds that a request for gender-confirming surgery would be futile. To hold otherwise would require an individual to request a benefit even when he or she knows that the defendant maintains a clear policy to deny that request."
Avatara Smith-Carrington, the lead lawyer in the case for Lambda Legal in an emailed statement said; "This decision is a great step forward for our plaintiffs. No one should be denied coverage for health care simply because they are transgender. We are very pleased that Judge Chambers found that Lambda Legal's challenge to the state's categorical denial of gender-confirming care to transgender Medicaid and PEIA participants deserves to be heard on the merits. The state's denial of health care inflicts severe harms on transgender West Virginians, and we are grateful our clients will get their day in court."
Fain v. Crouch is a class action litigation challenging blanket exclusions of coverage for gender-confirming care in West Virginia's state health plans. The blanket exclusions of coverage for care are stated expressly in the health plans offered to Medicaid participants and to state employees. West Virginia's state health plans serve approximately 564,000 Medicaid participants and15,000 state employees.
In the statement released Thursday, Lambda Legal also noted:
Christopher Fain studies nonprofit leadership at Marshall University and works at a clothing store in Huntington. He is enrolled in Medicaid, the nation's largest healthcare provider for low-income individuals, but the program has an explicit exclusion on coverage for gender-confirming care. The Medicaid plan's exclusion of coverage for health care has caused Mr. Fain economic hardship and humiliation.
Zachary Martell is married to Brian McNemar, who works as an accountant at a state hospital. Both Mr. Martell and Mr. McNemar rely on the state employee health plan for coverage. Mr. Martell—who receives coverage for care as Mr. McNemar's dependent — has been denied coverage both for his prescriptions and office visits with his healthcare provider because the state employee health plans explicitly exclude coverage of "treatments associated with gender dysphoria." As a result, Mr. Martell and Mr. McNemar have been forced to pay out-of-pocket for Mr. Martell's care and, at times, even delay or forego care altogether.