Students in West Virginia walk-out over classroom Pride flag ban
Speaker after speaker reinforced the fact that the Pride flag was symbolic of the LGBTQ+ community and not a pollical statement or gesture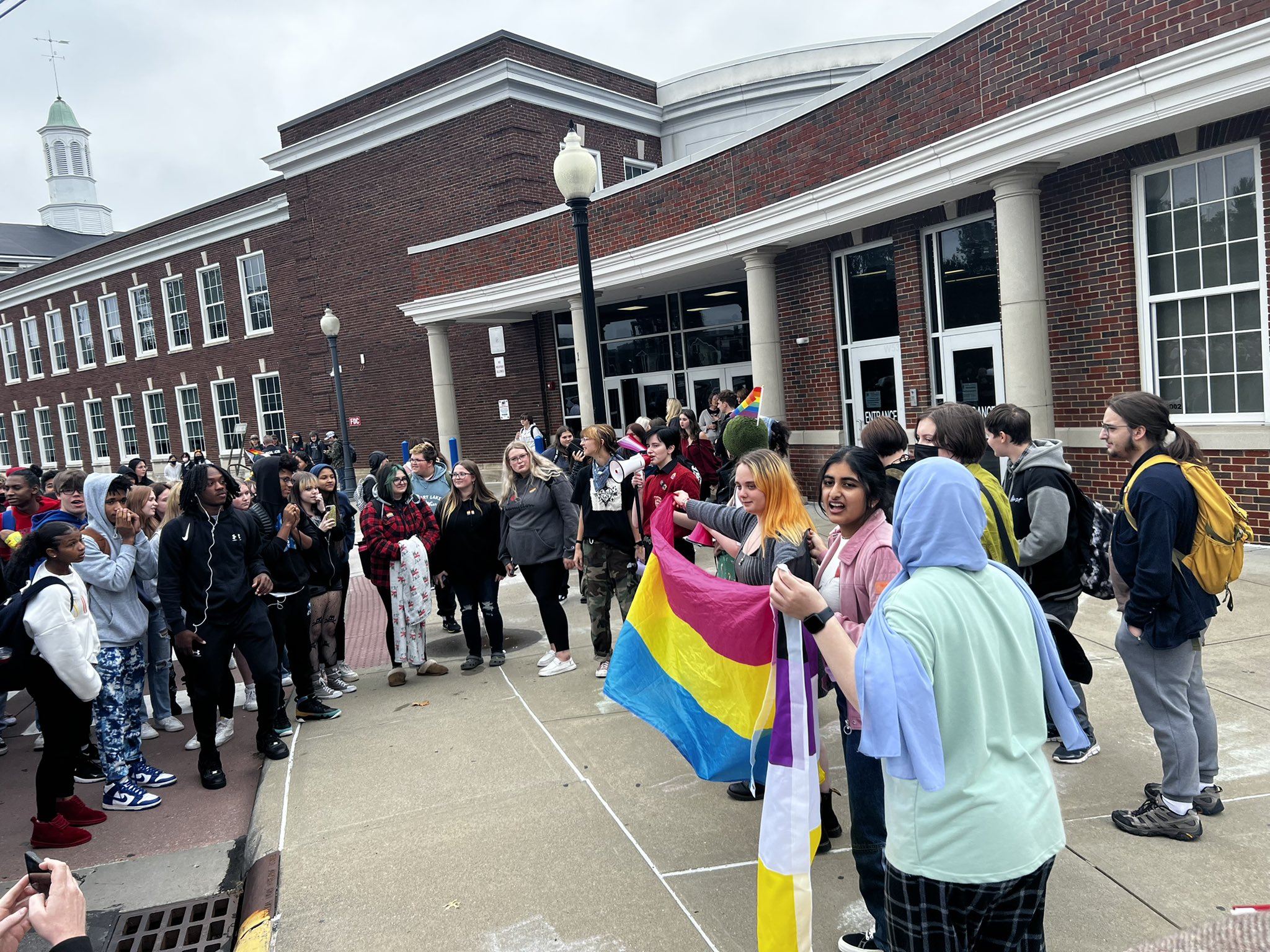 MORGANTOWN, WVa. – The Monongalia County Board of Education decision to uphold its August decision to ban all LGBTQ+ Pride flags from district classrooms on Tuesday prompted walkouts by students with some faculty members in protest Wednesday.
The board decision also drew sharp criticism from more than half of Morgantown's City Council members. Deputy Mayor Danielle Trumble told the Morgantown News that she's very disappointed with the decision to "make accepting children, making children feel welcome and accepted, as our city says we want to be, that should not be a political decision."
Especially, Trumble continued, when LGTBQ+ youth are at higher risk of depression and suicidal tendencies.
Mayor Jenny Selin weighed in saying that the Pride flags classrooms signal an area that is a safe space for those who identify with what the flag symbolizes.
"As such it can make a student at a highly volatile time in their life know where they might find an ear, or a friend or someone to talk to in that particular classroom," Selin said.
In that light, it doesn't seem to be political and Selin said she thinks it's important to be able to find those safe spaces.
Third Ward representative Ixya Vega addressed the widely shared idea by conservatives and the far-right that display of the LGBTQ+ Pride flag was political.
"Supporting a child is not a political movement," Vega said. "It is simply supporting a child, which is the job of the school systems. I'm so sorry to the students who have been made to feel less than and this does not align with our city's values."
West Virginia University has its main campus in Morgantown and the student-run campus newspaper, The Daily Athenaeum, reported that in yesterday's board meeting, Dozens of people, including parents, teachers and students, spoke out with a majority expressed concern with the ban on Pride flags.
Morgantown Pride president Ash Orr in an interview with The Daily Athenaeum noted; "We are just here to kind of amplify them right now, as well as speak on their behalf because some of them do not feel safe coming forward because they fear retaliation," Orr said.
"We are here to not only help them, but we also, as a board, want to make sure that future students, faculty and staff that go through these halls are able to feel safe and represented."
In the board meeting, Orr referenced an email sent by a member of Mass Resistance, a national anti-LGBTQ+ hate group, to them and members of the Board of Education. They added that the email was shared with students, teachers and parents in Monongalia County.
The email outlined religious beliefs and online references against the LGBTQ community in general, encouraging the BOE's decision to ban the flag, according to Orr.
Orr said the email is an example of the platform that is given to "hate speech" and "hate crimes" by making it acceptable to say that the pride flag, a symbol for the community, is political.
"It's the kids, the faculty and the staff who are inundated with this harassment and hatred every day in an environment where they're supposed to be feeling safe," they said. "That's what scares me."
Thank y'all for showing up and speaking out at tonight's BOE meeting on behalf Queer students, faculty, staff, and community members of Morgantown. To the students who have entrusted myself and other members of Pride, y'all are absolute rockstars and I am so proud of you! pic.twitter.com/gyHkMrjOup

— ash.in.wv (they/he)🏳️‍⚧️ (@ash_in_wv) September 28, 2022
Speaker after speaker reinforced the fact that the Pride flag was symbolic of the LGBTQ+ community and not a pollical statement or gesture. However at the end of the meeting according to The Daily Athenaeum, schools superintendent Eddie Campbell reinforced the decision, supporting himself with statements from legal advisors. He said removing the pride flags from classrooms falls in line with the BOE policy that states "non-school related activities, including political activities, do contribute to a positive learning climate and may be disruptive, divisive and distracting."
On Wednesday LGBTQ+ students, allies, and some faculty members walked out in protest:
Easily 250-300 students and faculty walking out in opposition of the Pride flag ban in Mon County, WV schools. These folks are absolutely incredible! pic.twitter.com/xq1QCoZWKk

— ash.in.wv (they/he)🏳️‍⚧️ (@ash_in_wv) September 28, 2022
Settlement reached on gender markers, names on birth certificates
ACLU settles lawsuit after West Virginia officials reveal new process for amending names & gender markers on birth certificates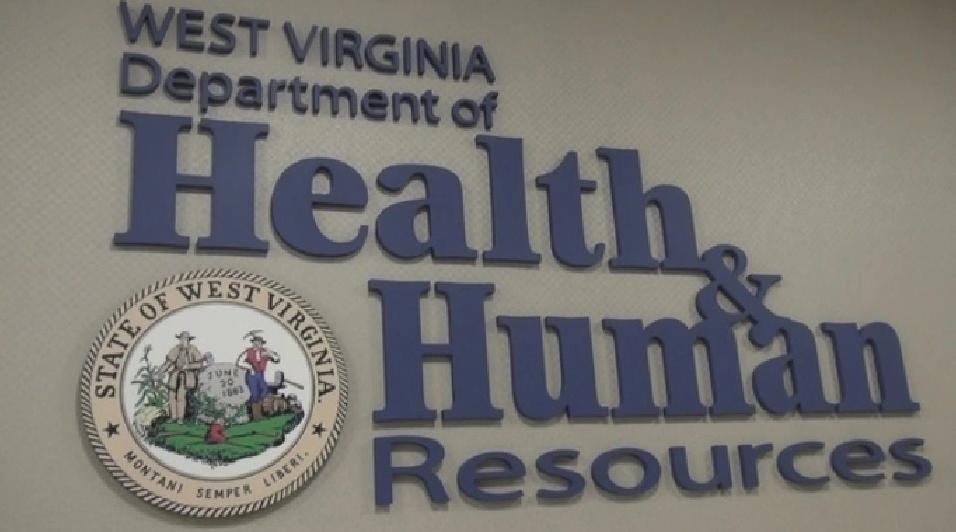 CHARLESTON, W.Va. – The West Virginia Department of Health and Human Resources' Vital Registration Office has introduced more accessible and safer policies for transgender people seeking to amend their birth certificates.
This action implemented as a result of a settlement in a lawsuit brought by ACLU, ACLU of West Virginia, and the Harvard Law School LGBTQ+ Advocacy Clinic.
"This is a major victory for the thousands of transgender West Virginians who will now be able to obtain accurate birth certificates to help them navigate their lives more safely," said Joseph Cohen, executive director of the ACLU of West Virginia. "But we know our work is not yet finished. Nonbinary West Virginians are still unable to obtain a birth certificate that accurately reflects their gender. Since April of this year, U.S. citizens have been able to select an X gender marker on passport applications. We will continue to work with our partners to update West Virginia's policies so that all West Virginians can have the accurate identity documents they need."
Access to accurate identity documents remains a critical issue for all people but especially transgender people. For years, the West Virginia Vital Registration Office required trans applicants seeking to amend the gender marker on their West Virginia birth certificate to produce a circuit court order directing the amendment.
In 2020, the West Virginia Supreme Court of Appeals stripped West Virginia circuit courts of the authority to order such amendments. Despite this ruling, the West Virginia Vital Registration office continued its policy of requiring transr applicants to produce a court order to amend the gender marker on their birth certificate, effectively barring gender marker amendments for trans people.
Further, trans applicants who previously successfully amended their gender marker and/or name on their birth certificate, still faced having to carry a birth certificate that left their deadname and incorrect gender marker clearly legible on the face of the newly amended birth certificate, due to the Vital Registration Office's amendment method.
In August 2021, the ACLU, the ACLU of West Virginia, and the Harvard Law School LGBTQ+ Advocacy Clinic sued over both policies. The lawsuit demanded that the agency develop policies by which trans people with West Virginia birth certificates could both obtain a gender marker amendment and do so in a method that does not disclose their transgender status on the face of the amended birth certificate.
This past Spring, West Virginia's Department of Health and Human Resources announced new birth certificate amendment policies. First, applicants, including trans applicants, who are seeking to amend the gender marker on their West Virginia birth certificate, no longer need a court order. They need only provide a simple provider attestation form available from the West Virginia Vital Registration Office's website.
Further, the new policies amend birth certificates in a manner that reduces the risk of outing trans individuals who have had name and/or gender marker amendments by removing the previous information from the face of the newly amended birth certificate. These important policy implementations make birth certificate amendments more accessible and safer for trans applicants.
"This is an incredible policy change not only for our clients but all transgender people with West Virginia birth certificates who require amendments," said Taylor Brown, lead counsel and Staff Attorney with the ACLU LGBTQ & HIV Project. "West Virginia's new policies restore a greater degree of autonomy and self-determination for transgender people in West Virginia. In today's climate, it is more important than ever for the government to leave personal decisions of these kinds where they belong, between an individual and their provider. Not a court, legislators, or administrative bodies. This is an important win for those reasons alone."
"This is a tremendous victory for the transgender people of West Virginia, who will now be able to update this crucial identity document without having to pursue an unnecessary, long and expensive process to obtain a court order," said Malita Picasso, Staff Attorney with the ACLU LGBTQ & HIV Project. "Now, transgender West Virginians will not be forced to disclose their transgender status every time they present a birth certificate with a gender marker that does not match their gender identity."
"Birth certificates and other identity documents are essential to navigate daily life," said Alexander Chen, Founding Director of the Harvard Law School LGBTQ+ Advocacy Clinic. "Like driver's licenses, birth certificates are commonly used to verify a person's identity. That transgender West Virginians can now obtain birth certificates matching their true selves is an important part of making our country more reflective of our core constitutional values, including recognizing the fundamental dignity and right to privacy of every person."