Leontyne Price book will inspire you to embrace opera
A dazzling hybrid of memoir, prose, quotations, and poetry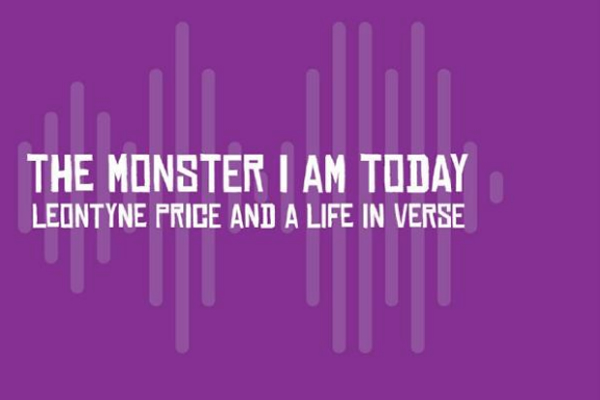 'The Monster I am Today'
By Kevin Simmonds
c.2021, TriQuarterly Books
$20/160 pages
Years ago, my boss, who had the flu, insisted that I use her ticket to hear Pavarotti give a recital at Lincoln Center. I knew nothing about opera, but was thrilled by this opportunity. After the performance, I ended up in a receiving line to meet the famous tenor. When I shook his hand, he put me at ease about my ignorance of opera. "Don't worry," he joked, "I listen to Waylon Jennings."
I tell you this not to name drop, but because "The Monster I am Today: Leontyne Price and a Life in Verse" by San Francisco-based writer, poet, and musician Kevin Simmonds makes me want to do nothing but eat, sleep, and breathe opera.
Between the pandemic and other problems of life, it's easy to become desensitized to poetry, other people's pain – even beauty.
As you read "The Monster I am Today," Simmonds, who grew up Black and gay in New Orleans, will awaken your deadened senses.
Through a dazzling hybrid of memoir, prose, quotations, song lyrics and poetry, Simmonds brings Price, the first African-American to achieve international acclaim in the opera world, to life.
Price, 94, was born in Laurel, Miss. In 1955, Price was the first Black singer to appear in an opera on TV when she sang the title role in "Tosca."
She performed in major opera houses from the Metropolitan Opera to the San Francisco Opera to La Scala. Price has received many honors. In 1964, she was awarded the Presidential Medal of Freedom.
Yet, though she's so renowned, even some of her most ardent fans might not know much about her life.
Price, Simmonds says, didn't believe in talking about herself too personally or complaining about her struggles publicly.
"Have I talked too much," Price says, "You know, talking a lot isn't good for a singer."
It's ironic that Simmonds puts this quote from Price right after one of several (fictitious) FBI files of her in the book.
As Simmonds notes in the endnotes, the FBI files in the volume aren't official FBI files, but the content in them is factual.
The faux FBI file notes that Price attended a production of "The Dutchman" by "Negro agitator Leroi Jones, who is married to agitator Hettie Jones, a Jew."
"The play is insolent filth and undisciplined rage toward the white race," the file added, "Price endorsed the performance from her seat in the audience by shouting, 'Right on!'"
You can't help but wonder: Does Price mean that talking too much would hurt her singing voice? Or is she also thinking: talking too much wouldn't be good given white society's racial prejudice?
"The Monster I am Today" isn't a bio of Price. Yet, through taut, incisive poems and prose fragments, Simmonds makes her up close and personal.
"Dear, this wasn't no Chitlin' Circuit/not Ella's or Lena's crowd," Simmonds writes in a poem in Price's voice, "This was box seats passed/from one generation/of Vanderbilts Carnegies Astors and Guggenheims to the next."
Price is the life in the title of the book. But you soon realize that Simmonds is remembering — riffing — on his life. Price is the monster (in the sense of marvel) etched in Simmonds' DNA.
Opera, music, and high school chorus saved his life when Simmonds was a young queer kid.
"Opera: Italian for 'a work, a labor':the feminine Latin root op: 'to work, produce in abundance," writes Simmonds of his young self, "Feminine work of abundance – that's what I sought to behold and become."
Simmonds studied music at Vanderbilt University and the University of South Carolina. He is the author of two poetry collections, "Mad for Meat" and "Bend to It."
Because "Monster" is structured as overture, performance, and postlude, reading it is like being at the opera.
Its beauty and heartbreak will tear your heart out.
"The steady, anesthetizing racism of the campus police, professors and classmates poisoned and debilitated me," Simmonds writes of his time at Vanderbilt, "I thought I'd lost my voice."
A standing ovation for "The Monster I am Today." It's a monster of a book.
A bisexual coming-of-age tale with heart
'Things We Couldn't Say' offers pleasant surprises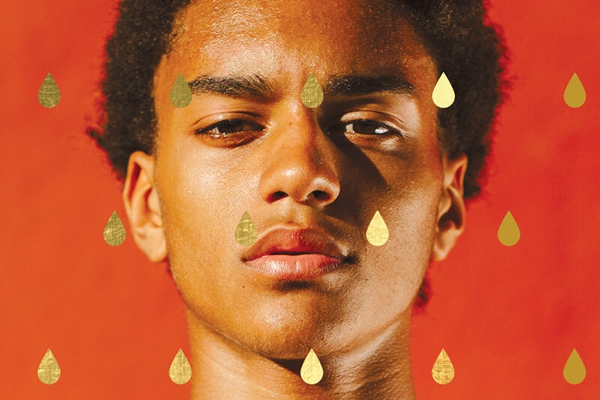 'Things We Couldn't Say'
By Jay Coles
c.2021, Scholastic $18.99/320 pages
You'd like an explanation, please.
Why something is done or not, why permission is denied, you'd like to hear a simple reason. You've been asking "Why?" since you were two years old but now the older you get, the more urgent is the need to know – although, in the new book "Things We Couldn't Say" by Jay Coles, there could be a dozen becauses.
Sometimes, mostly when he didn't need it to happen, Giovanni Zucker's birth mother took over his thoughts.
It wasn't as though she was the only thing he had to think about. Gio was an important part of the basketball team at Ben Davis High School; in fact, when he thought about college, he hoped for a basketball scholarship. He had classes to study for, two best friends he wanted to hang out with, a little brother who was his reason to get up in the morning, and a father who was always pushing for help at the church he ran. As for his romantic life, there wasn't much to report: Gio dated girls and he'd dated guys and he was kinda feeling like he liked guys more.
So no, he didn't want to think about his birth mother. The woman who walked out on the family when Gio was a little kid didn't deserve his consideration at all. There was just no time for the first woman who broke his heart.
It was nice to have distractions from his thoughts. Gio's best friends had his back. He knew pretty much everybody in his Indianapolis neighborhood. And the guy who moved across the street, a fellow b-baller named David, was becoming a good friend.
A very good friend. David was bisexual, too.
But just as their relationship was beginning, the unthinkable happened: Gio's birth mother reached out, emailed him, wanted to meet with him, and he was torn. She said she had "reasons" for abandoning him all those years ago, and her truth was not what he'd imagined.
There are a lot of pleasant surprises inside "Things We Couldn't Say."
From the start, author Jay Coles gives his main character a great support system, and that's a uniquely good thing. Gio enjoys the company of people who want the best for him, and it's refreshing that even the ones who are villains do heroic things.
Everyone in this book, in fact, has heart, and that softens the drama that Coles adds – which leads to another nice surprise: there's no overload of screeching drama here. Overwrought teen conflict is all but absent; even potential angsts that Gio might notice in his urban neighborhood are mentioned but not belabored. This helps keep readers focused on a fine, relatable, and very realistic coming-of-age story line.
This book is aimed at readers ages 12-and-up, but beware that there are a few gently explicit, but responsibly written, pages that might not be appropriate for kids in the lower target range. For older kids and adults, though, "Things We Couldn't Say" offers plenty of reasons to love it.
KTLA Morning: 'Made in California,' new book details iconic food brands
Author George Geary joined KTLA's morning crew live to discuss his new book "Made in California" which details California-born food brands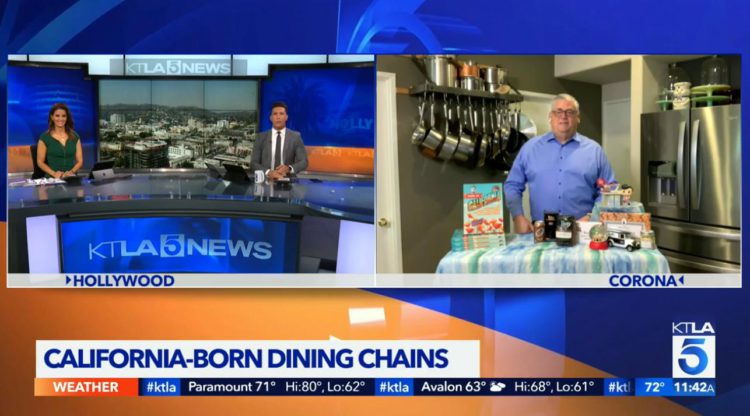 LOS ANGELES – Author George Geary joined KTLA's morning crew live to discuss his new book "Made in California," which details California-born food and drink brands.
Visit George's website for more information.
This segment aired on the KTLA 5 Morning News on Sept. 24, 2021:
Six books not to miss this fall
Memoirs, love stories, and ballroom await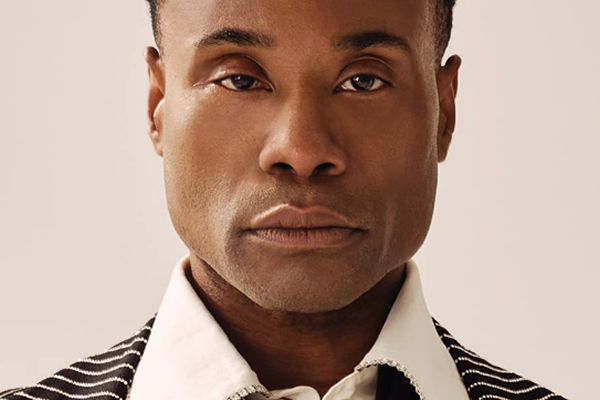 Staying inside and curling up always seems like a great idea but in the fall, it almost feels urgent, doesn't it? The great news is that there are a lot of good reads slated this fall for the LGBTQ reader.
Not your normal coming-of-age tale, "A Tale of Two Omars" by Omar Sharif, Jr. is the story of the author's youth during the Arab Spring in 2010. But that's only the launching point for the rest of the story: Sharif, the grandson of the great actor Omar Sharif, writes of his grandfather and the rest of his scattered family, and visiting them on various continents. He also writes of danger: a job he took that wasn't the kind of work he thought it was, and the threats he received for speaking out about his homosexuality in homophobic Egypt. It's a thrilling book, salted with memoir and you'll love it. (October)
If you're obsessed with the most recent incarnation of "Cinderella," then you'll likewise want to have "Unprotected: A Memoir" by Billy Porter on your shelf. This is a story in the author's own words, about growing up Black and gay, raised by parents who hope to change the latter, and seizing the strength to stay use your talents and stay the course. (October)
Who doesn't want it all? In the memoir "Greedy: Notes from a Bi-Sexual Who Wants Too Much" by Jen Winston, the author humorously examines what it means to be bisexual, why coming out as bi is fraught with landmines; dating, pronouns, sex, and more. Yes, you can have it (almost) all. (October)
Nightlife in Seoul is the backdrop for "Love in the Big City" by Sang Young Park, translated by Anton Hur. It's the story of a young gay man and his best female friend, and the fun they have exploring the clubs and bars in Seoul. As with many friendships, they both change and he is left to look for the love of his life alone. Fun, sassy, and poignant, this was a big best-selling debut novel in Korea. (November)
If something on the light side appeals to you, look for "The Coldest Touch" by Isabel Sterling. It's a novel about a young woman who knows how someone will die, just by touching them. Understandably, she'd love to lose that power, until a young vampire is sent to help her, and they fall in love. Can the two thwart the danger in their town that's coming from another, more sinister, paranormal figure? This is a book for young adults, but grown-up readers who love vampire stories will love biting into it. (December)
And finally, for the reader with creativity and movement in their bones, "And the Category Is…: Inside New York's Vogue, House, and Ballroom Community" by Ricky Tucker is what you'll want this fall. Go into an "underground subculture" for Black and Latinx trans and queer people, where marginalized LGBTQ individuals find acceptance, family, and help. With its roots in Harlem more than a century ago, you might not think you know much about ballroom, but you'll be surprised… (December). Season's readings!